Top 10 Funniest Female Comedians of All Time
This is the list of the funniest female comics. Some of them don't get the recognition they deserve so I am making a list to pay tribute to the many funny female comics.

The Top Ten

1 Lucille Ball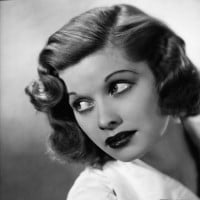 Lucille Ball was an American actress, comedian, and producer best known for her iconic role in the television show "I Love Lucy," which aired from 1951 to 1957. She was a pioneering figure in the American television industry, co-founding Desilu Productions. Her comedic talent and business acumen have made her one of the most enduring figures in the world of entertainment.
She had the courage and guts to go out there in a male dominated industry and do her absolute best. She didn't let it intimidate her as it could have. Not only did she succeeded in her craft, she excelled and helped others along the way. She paved the way for other female comedians who would follow.
Lucille Ball started the sitcom, almost every comedy show we watch on television today owes something to I Love Lucy. She was such a perfectionist and always got everything absolutely right, always the funniest it could be. I'm only a teenager, yet Lucy is my favourite actress.
It is so sad that the votes really think that the crude humor of today's comedians can even come close to Lucy. Obviously the voters are young in age. This is like thinking todays singers with auto tune for pitch control can compare to singers like Sinatra Bennett or jac jones.
2
Joan Rivers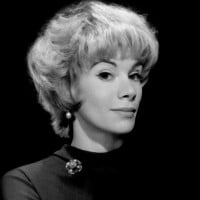 Joan Rivers was an American comedian, actress, and television host known for her acerbic wit and trailblazing career. She was the first woman to host a late-night talk show with "The Late Show Starring Joan Rivers." Rivers faced numerous setbacks and controversies but remained a key figure in shaping stand-up comedy and television hosting.
Joan was hilarious. Yes, her humor was wicked and cutting. But it was often very accurate. I don't know if she should be number one--but she certainly deserves to be in the top ten
What a legend. Joan Rivers has to be named the most resilient female comedienne of all time. It is impossible to watch her and not laugh, no matter how rude, crude and filthy her jokes. Cannot beat Joan Rivers
Not often that a comedian is espected to take over the Tonight Show from Johnny Carson, nevermind a woman. Which would have happened if Joan did not get her own show... And pissed off Johnny.
3
Roseanne Barr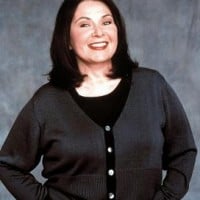 Roseanne Barr is an American comedian, actress, and television producer. She gained immense fame for her television show "Roseanne," which aired from 1988 to 1997 and briefly returned in 2018. Known for her brash humor and depictions of working-class family life, Barr has also been a controversial figure, especially on social media.
Roseanne broke many barriers in comedy. She created a situation comedy which was more realistic than most comedy shows. Her family lived like many real families. She also broke another barrier. Roseanne was overweight. But that was not the focus of her comedy. For many years female comedians used their personal appearance as the source of their humor, Roseanne didn't. She looked like many women and she never tried to make people think that was funny.
She was a famous woman who had her own show of her name. It was funny, and great while it lasted.
It was cancelled because of all the controversy and she posted a racist tweet, and Donald Trump responded to the cancellation and blamed her tweet on a drug called Ambien.
Which shows you she joined the club of stars who were good, but went downhill.
If all you saw was her sitcom, see some standup clips. Unapologetically cranky and indifferent to others opinions, there's a reason her sitcom lasted so long.
4
Ellen DeGeneres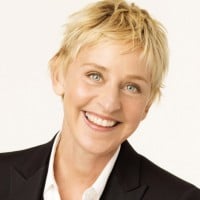 Ellen DeGeneres is an American comedian, television host, and actress who gained fame as a stand-up comedian before hosting her own TV talk show, "The Ellen DeGeneres Show." She broke ground in 1997 when her character on the sitcom "Ellen" came out as gay, marking one of the first major TV characters to do so. In addition to her comedic endeavors, she is also a prominent LGBTQ+ activist and philanthropist.
I don't like Ellen anymore; the main reason is because she has treated some celebrities strangely. Just look at her treating Taylor Swift like she's some singer who dates all kinds of celebs and guys! Well done, Ellen, but you've got a lesson you need to learn; don't force them if they don't want any of that!

Also, I remember she revealed the rumor that Mariah Carey is pregnant, even though at the time, she doesn't know if she is going to have a baby, and gave her some beer, even though drinking alcohol can cause Mariah Carey to have an unhealthy baby. Trust me, she has treated celebrities like a nutcase before.
Her show is awesome and she is a very likeable person that everyone can relate to. The famous people that go in her show are always open to her, because they know she is a professional in everything she does!
She is brilliant and hilariously funny! Also she has the ability to be completely herself and still be funny! A complete natural. Please put another picture of her though, there are millions of great ones!
5
Carol Burnett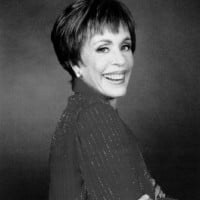 Carol Burnett is an American actress, comedian, and singer. She is best known for "The Carol Burnett Show," a comedy variety show that ran for 11 years and won 25 Emmy Awards. Burnett is recognized for her comedic talent as well as her versatility in both dramatic and musical roles.
Carol Burnett is and always will be very funny! Having learned much from the greatest, Lucille Ball, Carol won the hearts of many very quickly! My favorite thing about her is her openness and humility! She truly felt like she was the one who got the most out of her shows! I love in the end of each show where she got the autographs of every person that guest starred! Lastly, we cannot forget her iconic Tarzan Yell!
I miss Carol Burnett on T.V.. Her shows were always so entertaining as well as the male counterparts who shared her weekly shows. The jokes they played on each other were hilarious and even had each other laughing at themselves. Hope she makes a comeback including her buddies.
Her comedy variety show outlasted them all from her day. She is the inspiration for many generations both male and female. Her sketch comedy goes back to the 1950's and no one made me laugh harder. She should be #1 instead of all the trash mouths.
6
Betty White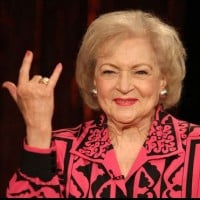 Betty White was an American actress and comedian whose career spanned over seven decades. She gained fame for her roles on "The Mary Tyler Moore Show," "Golden Girls," and "Hot in Cleveland." Known for her quick wit and lovable personality, she holds the Guinness World Record for the longest TV career for a female entertainer.
The SNL routine she did about sex and the inuendo is an all time classic. Her timing and control is unmatched with today's comedians. It will be a long time before her genius is equaled.
Funniest comedienne over the years. She has perfect comedic timing even as she has aged.
Why is she not higher on this list? This woman is walking comedic gold. I love her so much!
7
Sarah Silverman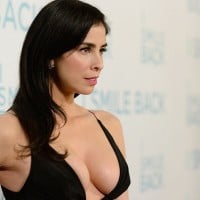 Sarah Silverman is an American comedian, actress, and writer. She gained fame for her television show "The Sarah Silverman Program," which aired from 2007 to 2010. Silverman is known for her irreverent and often controversial style of humor, touching on topics like religion, race, and social issues.
She is not only very funny in every way possible, but she is very cute. I like her wit, her attitude towards life and says exactly what is on her mind. I think she is very real, truthful and speaks from the heart. Would like to sit down and chit chat with Sarah get to known her and laugh all day for a change.
She might be the funniest HUMAN EVER. Not just female comedian. Her last special a speck of dust might have been my favorite ever. I hope she never retires from stand up. I don't think she ever will though because you can her jokes are everything to her. So much admiration for her. What I'm trying to say is she should probably marry me. JK I don't know LOL OK I'm DONE
If I ever lose my mind and start hearing voices, I hope it is Sarah Silverman who is speaking to me.
8
Lisa Lampanelli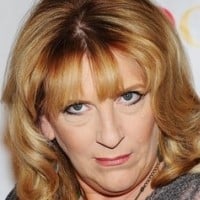 Lisa Lampanelli is an American comedian known for her edgy, controversial humor. Often dubbed the "Queen of Mean," her stand-up routines often involve insulting humor directed at all kinds of social and ethnic groups. Lampanelli has been a regular on Comedy Central Roasts and has released several comedy albums.
The queen of mean, none other then Lisa Lampanelli! In my opinion, she's the only funny female comedian out there. Not only is she like the funniest female comedian, but she's like one of my top 10 favorite comedians of all time!
I think Lisa Lampanelli is the funniest female comic today. This list is whack. Where is Margaret Cho and Wanda Sykes. Ellen Degeneres is not funny. But she is a good talk show host.
Lisa is funny and knows how to cheer up someone that had a bad day! And she can burn you with words so watch out. We loved her on Celebrity Apprentice.
9
Whitney Cummings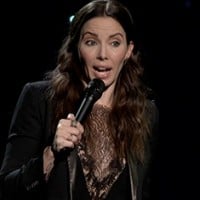 Whitney Cummings is an American comedian, actress, and producer known for her stand-up comedy and creation of the television series "2 Broke Girls" and "Whitney." Her comedy often explores themes of modern relationships and social norms. Cummings has also authored books and is active in animal welfare causes.
I have watched several comic's and I have never laughed so hard as I did when I watched her! She's awesome!
Whitney is the queen of female comedians... Nobody else even comes close to her wit.
She is hilarious! Very real too.
10
Tina Fey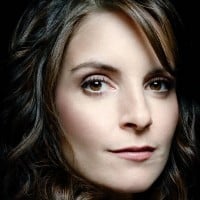 Tina Fey is an American comedian, actress, writer, and producer. She gained widespread recognition as a cast member on "Saturday Night Live" and for her work as the creator of the television show "30 Rock." Fey has received multiple awards, including Emmys, Golden Globes, and a Mark Twain Prize for American Humor.
Tina Fey should be #1 on this list. What the hell is wrong with you? She is the funniest woman of all time. Ellen isn't even all that funny. No one will remember Ellen and her shows in the future. Tina Fey and "30 Rock" will be remembered, just like "Seinfeld". Both "Seinfeld" and "30 Rock" will be remembered because they are timeless classics! The End.
Tina Fey is BY FAR the funniest on this list! Why is she not on top as number one? Perhaps the list is moderated by friends of the others...
While I find this list lame, Tina Fey is absolutely one of the most relevant comedians ever. And her work and writing are timless.
The Contenders
11
Kathy Griffin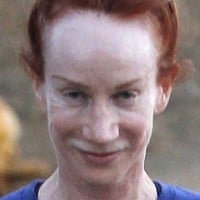 My Life on the D-List," which aired from 2005 to 2010. Griffin has faced several controversies but continues to have a strong fan following.
What an original~Kathy is fearless, will sacrifice everything to entertain her audience no matter how non-"politically correct" it makes her look or sound. Honest, brave, loyal, Some people don't get her, but I do~She's a very compassionate person & I love her for who she is & all she does. Maggie (her mom) rocks, too!
Kathy Griffin is excellent! I want to be her!
I would like to see some comedy skits from kathy griffin on netflix
12
Maria Bamford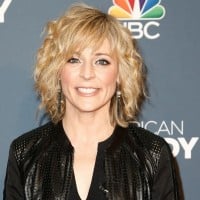 Maria Bamford is an American comedian and actress known for her surreal comedy and voice-over talent. She gained attention for her web series "The Maria Bamford Show," and has a distinctive style that often delves into issues of mental health and anxiety. Bamford has also lent her voice to various animated series, including "Adventure Time" and "BoJack Horseman."
I first knew who Maria was when I found out that she plays around 25 characters on Adventure Time (my favorite show of all time). I decided to take a look at her stand-up and she's crazy in all the right ways. It's like she has ten different personalities and a distinct voice and face for each one of them. Her style of comedy can be hit or miss sometimes, but when she's on, she's REALLY on. I don't think I've ever seen a comedian like her before.
I second Maria Bamford. She's the only comedian who actually does edgy, original, dice-rolling comedy. Every other female comedian basically talks about how weird or stupid men are.
Actually funny, instead of just trying to push the boundaries of what women are supposed to be. That has its role, but doesn't always make for the best kind of comedy.
13
Phyllis Diller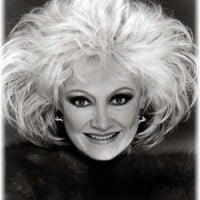 Phyllis Diller was an American stand-up comedian and actress known for her eccentric stage presence, complete with wild hair and outlandish outfits. She broke ground for female comedians when she stepped onto the stage in the 1950s, pioneering a path for women in a male-dominated industry. Diller was also an accomplished pianist and author.
I was a stand-up comedian and ran two comedy clubs. I gave Bill Hicks his first gig and had a close relationship with Sam Kinison at the start of his career. In all my years, I have never seen a comedian, male or female, tighter than Phyllis Diller. I actually timed her performances, and she would consistently get strong laughs every four seconds. I've had the opportunity to see most of the stand-up greats perform live, and while there were other comedians I personally preferred over Phyllis (perhaps because they made me think more), when it comes to delivering solid laughs, I don't think it's humanly possible to find a much stronger act than hers.

Speaking of stand-ups, the list seems to be missing some notable names such as Lily Tomlin, Whoopi Goldberg, Elayne Boosler, Moms Mabley, and to not include Gracie Allen is simply criminal. These women have made significant contributions to the world of stand-up comedy and deserve recognition alongside the others.
14
Whoopi Goldberg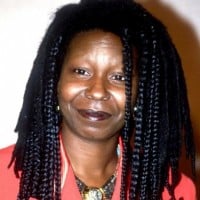 Whoopi Goldberg is an American comedian, actress, and television host. She is one of the few entertainers to have won an Emmy, a Grammy, an Oscar, and a Tony Award. Goldberg is also known for her role as a co-host on the talk show "The View" and for her performances in movies like "The Color Purple" and "Sister Act."
Whoopi is so talented she was cast in movie after movie. Her roots however began with comedy. The "One Woman" shows she wrote and performed were brilliant. Serious subjects masked in comedic performances which brought you from unstoppable laughter to tears streaming down your face. I don't know how she is so far down, but then I have yet to see Lilly Tomlin's name so I most certainly disagree with these rankings.
Funny, very good acting in movies, but also her stand-up comedy has very funny jokes and tricks!
LOVE HER! She is a Scorpio like me and I get everything she does! Would love to meet her someday!
15 Loni Love Loni Love is an American comedian, television host, and actress. She gained fame as a regular panelist on the talk show "Chelsea Lately" and later co-hosted "The Real." Love's comedy often explores themes of relationships, social issues, and her own experiences, and she has won multiple awards for her comedic and hosting talents.
16
Amy Poehler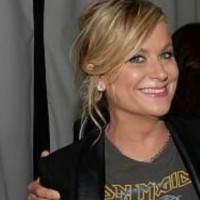 Amy Poehler is an American actress, comedian, and writer known for her work on "Saturday Night Live" and as co-creator and star of the television show "Parks and Recreation." Poehler has received numerous awards for her comedic work and has been involved in various philanthropic activities, including the organization she co-founded, "Smart Girls at the Party," which aims to empower young women.
Amy Pohler contiues to be one of the funniest women on Television. Everything she does is great, and Park and Rec is one of the funniest shows on.
17
Judy Gold
Judy Gold is an American stand-up comedian, actress, and writer. She has won two Daytime Emmy Awards for her work as a writer and producer on "The Rosie O'Donnell Show." Gold's comedy often addresses issues such as her Jewish background, LGBTQ+ rights, and family life, and she has been active in various comedy shows and Broadway productions.
She is so funny, she makes plain old stuff hilarious, especially mom humor.
18
Margaret Cho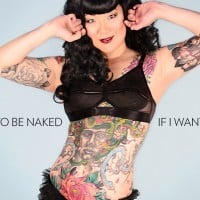 Margaret Cho is an American comedian, actress, and author known for her stand-up routines that comment on social and political issues, particularly those pertaining to race and sexuality. She has also acted in various TV shows and movies and is an active advocate for LGBTQ+ rights. Cho has received several comedy awards and nominations throughout her career.
Margaret Cho is by far the most inspirational and butt-bustingly hilarious comedian in our entire species. She is idolized by thousands of fans for her wit, delivery, but most importantly, her beautiful to-the-point message of equality and tolerance. She personally inspires me everyday.
I can listen to her tell stories about her family for hours.
Just funny! Not playing a stupid woman
19
Wanda Sykes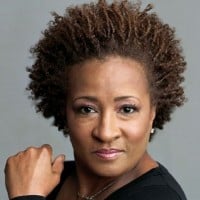 Wanda Sykes is an American comedian, actress, and writer known for her crisp comedic style. She first gained recognition as a writer for "The Chris Rock Show," for which she won a Primetime Emmy Award. Sykes has appeared in various television shows and movies, and she is also an outspoken advocate for LGBTQ+ rights.
Wanda Sykes is hands down the funniest female comedian of all time. She can work clean and blue, she can adlib, she can do television comedy and I think she could come through on the screen with the right vehicle. She is a great interview. I rate my comedians on how hard they can consistently make me laugh in a short period of time and hands down she is the one. 2. Phyllis Diller, the reason that crazy laugh worked so well was because it was her real laugh. 3. Toadie Fields, quick wit funny not as well known died young. 4. Lucille Ball lucie only had one character but it was one of the best ones of all time. 5. Moms Mabley, funny as hell, way before her time too bad. 6. Amy Schuler, one of a kind. 7. Although not just a comedienne, you can't go wrong with Bette Midler. 8. Minner Pearl could make me laugh and she didn't have much to work with keepin it country clean. 9. Roseanne Barr, probably would have put her closer to the top but not changin now.
10. Now I really screwed up Carol burnett hasn't even made my chart yet. These are my top 10 comedienne's of all time in any order with Sykes on top.
20 Stevie Ryan Stevie Ryan was an American comedian and actress who gained fame for her YouTube series "Little Loca" and her VH1 sketch comedy show "Stevie TV." Known for her celebrity impersonations, Ryan was also an early adopter of using social media as a platform for comedy. Tragically, she died by suicide in 2017.
21
Amy Schumer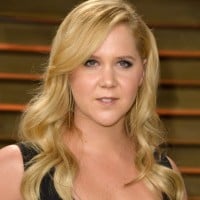 Amy Schumer is an American stand-up comedian, actress, and writer. She gained fame with her Comedy Central show "Inside Amy Schumer," which debuted in 2013. Schumer's humor often explores themes of sexuality, relationships, and feminist issues, and she has been nominated for several awards for her work.
The gold standard for female comedians. Arguably the greatest female comedian of all time. She's also crazy hot. Her body is insane for someone in her profession.
She's unreal. Her style feels exactly like the banter you'd have with your friends.
She's hot and hilarious couldn't ask for a better combo.
22
Julia Louis-Dreyfus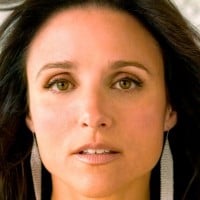 Julia Louis-Dreyfus is an American actress and comedian best known for her roles in television shows like "Seinfeld," "The New Adventures of Old Christine," and "Veep." She has won numerous awards, including several Primetime Emmy Awards. Louis-Dreyfus comes from a comedic background and has been critically acclaimed for her performances.
What the Hell guys? Most of the women higher up on this list have been heavily inspired by JLD, and women in comedy wouldn't be how they are today without her crazy and boundary breaking antics on Seinfeld. Even today, she has proven to be consistent in her hilarity over her nearly 4 decade long comedy career. She has won 3 Emmys for her performance in Veep (sorry, Amy Poehler), and she will continue to succeed throughout the year. To rank her this low on the list is an atrocity that leads me to believe that none of the voters on this page have the slightest understanding of the foundations of comedy.
She is very funny. Once she swore on the set of Seasme Street by accident. Elmo told her to put money in the swear jar, to which she replied "You're gonna be a very rich Muppet."
She is very funny. She is also tied with Cloris Leachman for having the most Emmys.
23
Miranda Hart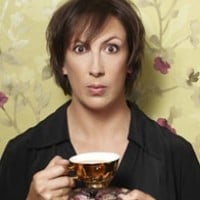 Miranda Hart is a British comedian and actress best known for her semi-autobiographical BBC sitcom "Miranda." Her quirky humor and physical comedy have made her a household name in the United Kingdom. Hart has also authored books and appeared in various British dramas and comedies.
24
Paula Poundstone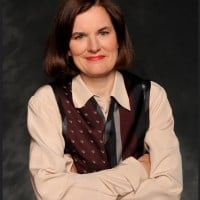 Paula Poundstone is an American stand-up comedian, author, and commentator. She gained fame in the 1980s and is known for her casual comedic style and crowd interaction. Poundstone has won multiple American Comedy Awards and frequently appears as a panelist on the NPR quiz show "Wait, Wait...Don't Tell Me!"
She would literally bring tears to my eyes, especially how quick she was interacting with audience. Her materially was extremely funny, but her interactions with audience were even funnier. Shows you she truly is a funny person.
No one comes close to her audience interactions. Brilliant. She was a "political correspondent" (ha! ) for the Jay Leno show years before the amazing hon Stewart creates the daily show. Unfortunately I can't find that footage anywhere!
Years ago when I discovered Paula Poundstone she was at her prime I reckon. She is hilarious and could have been an Ellen Degen if her career had gone differently. Brilliant woman.
25
Melissa McCarthy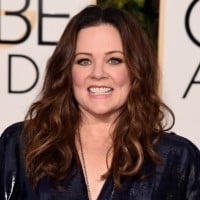 Melissa McCarthy is an American actress and comedian known for her roles in television shows like "Gilmore Girls" and "Mike & Molly," as well as films like "Bridesmaids" and "Spy." Her physical comedy and larger-than-life characters have made her a standout performer. McCarthy has received several awards and nominations, including an Academy Award nomination for her role in "Bridesmaids."
She'll forever be Sookie to me. I don't watch anything else of hers, but her role as Sookie on Gilmore Girls earns her a spot at the top for me.
'There's a Hidden Valley Ranch party in MY mouth!'- Melissa McCarthy, one of the funniest women alive, in SNL's super funny awesome skit, Taste Test. I'm pretty sure that was mostly improv.
Deserves top ten just for her Spicer skits.
PSearch List