Most Legendary Icons of All Time
The Top Ten
1
Michael Jackson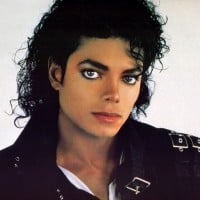 Michael Jackson (Michael Joseph Jackson; August 29, 1958 – June 25, 2009) was an American singer, dancer, and songwriter. He passed away from cardiac arrest caused by a propofol and benzodiazepine overdose on June 25, 2009. He donated (at least) a remarkable 500,000,000 dollars to charity. Michael is also known as The King of Pop (a title given to him by Elizabeth Taylor) or under the initials MJ. Dubbed the King of Pop, he is regarded as one of the most significant cultural figures of the 20th century. ...read more.
Jesus deserves to be number 1, Either Muhammad or Neil Armstrong deserve to be number 2, and Michael Jackson deserves to be number 3, Michael Jackson was so great, but Jesus will ALWAYS be the most iconic ever to exist, no one or nothing will ever compare.
Absolutly the best of ever had! No one can be compare with he! And no one wont ever be like him! His voice, his dance, his talent can't be discuting. Everybody talk about him and anybody can say: "I don't like billie jean or thriller", because he is a legend and his music will stay on history forever! The legacy stays untouchble. Love!
There will be only one Michael Jackson and his music will live fore ever.. One of the greatest singer with a unique voice and some times his singing seems like a sweet flow of a music instrument.. Such a talented man with great skills...
Michael Jackson is the king. There will never be another person like him. Everything from the music and dance to his humanitarian efforts and style signatures. He will be remembered for all of time. King of Pop!
2
K.S. Chithra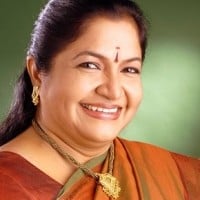 Krishnan Nair Shantakumari Chithra, often credited as K. S. Chithra or simply Chithra, is an Indian playback singer from Kerala. Chithra also sings Indian classical, devotional, and popular music.
My favorite vocalist, by far, is Chithra. Her voice has an inherent melancholy quality which makes it perfect for the Chithra' many melancholy and sad songs. She had such a vulnerability in her voice that it makes me want to give her a comforting hug.

Nowhere will you find a voice as smooth and silky as hers. Some people say her voice is "like butter. " I believe that distinction belongs to K. S. Chithra.

But K. s. Chithra's voice possesses so many qualities and facets that I love. It is soothing and sweet, loving. And sometimes when she hits those super-low notes, it sends a chill up my spine to this day.

And sometimes when she is singing tenderly, her voice crackles, and again, you hear that vulnerability.

Some other adjectives I can use to describe her voice are warm, sincere, touching, loving, and soothing. It wraps you up like a fluffy blanket on a cold day. The emotion in her voice is inherent. She doesn't need to yell to make you understand what she ...more
The voice of the century! So powerful and moving, pure magic! This is an angel who came with a great mission in this world. Her aura has a natural healing power. She is truly amazing!
Her all-round vocal techniques, the optimal utilization of her stunning five octave range, her preeminent vocal texture and unmatched musicality will always enable her to be the strongest rival in the land of vocalists as well as a timelines vocal masterpiece and inspirator to the generations of singers. Her tone, beside, is also multi-textured and soothing to ears no matter how high she can phonate. The ultimate diva of all time.
Chithra is just so totally unique, and such a credit to her county... the world needs to see and hear such a nice young lady with so much talent
"surprising beautiful voice - original"
"Wonderful singer would graciate any stage
3
Dwayne Johnson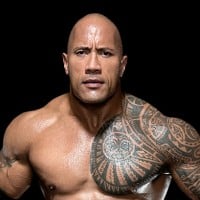 Dwayne Douglas Johnson, also known by his ring name The Rock, is an American and Canadian actor, producer and semi-retired professional wrestler, signed with WWE.
So cool! And I love his nickname! He's like, so cool! Cool, cool, cool! And it's not because of his muscles
4
Beatles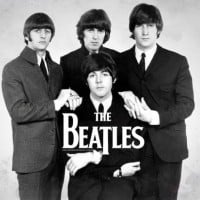 The Beatles were an English pop rock band formed in Liverpool in 1960. The members consisted of John Lennon, Paul McCartney, George Harrison and Ringo Starr. They were soon known as the foremost and most influential act of rock era. Rooted in skiffle, beat, and 1950s rock and roll, the Beatles later experimented with several genres, ranging from pop ballads and Indian music to psychedelia and hard rock, often incorporating classical elements in innovative ways. ...read more.
This list is laughable. Anyone who grew up in the 50s or 60s has seen most of these icons firsthand. Not a single one had remotely the influence and star power of the Beatles. Not even close! Let's see... Avril Lavigne and Ashley Tisdale ahead of Gandhi, MLK, Newton. Somebody drank the Kool-Aid.
Number 3?! Something is wrong with the world! This is the best band ever! They changed music for ever, and who is K.S. chithra?
Any band today is influenced is some way by the fab four. By the way who is K. S. Chithra!
The Beatles should be in the top 3 for this list to be taken seriously.
5
Abraham Lincoln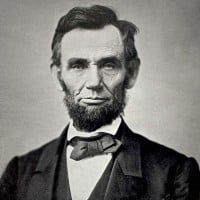 Abraham Lincoln (February 12, 1809 – April 15, 1865) was an American lawyer and statesman who served as the 16th president of the United States from 1861 until his assassination in 1865. Lincoln led the nation through the American Civil War and succeeded in preserving the Union, abolishing slavery, bolstering the federal government, and modernizing the U.S. economy. He married Mary Todd and they had four boys, only one of whom lived to maturity. In 1858 Lincoln ran against Stephen A. Douglas for Senator. He lost the election, but in debating with Douglas he gained a national reputation that won him the Republican nomination for President in 1860.
A leader to all, the 6th or 16th president, and an awesome person!
6
Albert Einstein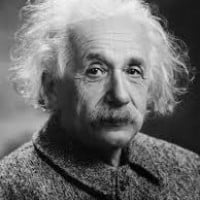 Albert Einstein (14 March 1879 – 18 April 1955) was a German-born theoretical physicist, widely acknowledged to be one of the greatest and most influential physicists of all time. Einstein is best known for developing the theory of relativity, but he also made important contributions to the development of the theory of quantum mechanics. Relativity and quantum mechanics are together the two pillars of modern physics. His mass–energy equivalence formula E = mc2, which arises from relativity theory, has been dubbed "the world's most famous equation". His work is also known for its influence on the philosophy of science. He received the 1921 Nobel Prize in Physics "for his services to theoretical ...read more.
7
Batman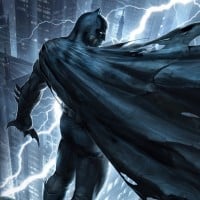 Batman aka Bruce Wayne is a fictional superhero appearing in American comic books published by DC Comics. The character was created by artist Bob Kane and writer Bill Finger, and first appeared in Detective Comics #27. In film, he has been portrayed by Lewis Wilson, Robert Lowery, Adam West, Michael Keaton, Val Kilmer, George Clooney, Christian Bale and Ben Affleck. He has been voiced by a variety of voice actors, including Olan Soule, Kevin Conroy, Rino Romano, Diedrich Bader, and Jason O'Mara.
The second best DC superhero ever!
8
Elvis Presley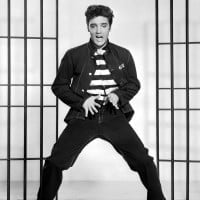 Elvis Aaron Presley (January 8, 1935 – August 16, 1977) was an American singer and actor. Dubbed the "King of Rock and Roll", he is regarded as one of the most significant cultural icons of the 20th century. His energized interpretations of songs and sexually provocative performance style, combined with a singularly potent mix of influences across color lines during a transformative era in race relations, led him to both great success and initial controversy. ...read more.
Should be number one! How could you possible rank people like Tom Hanks, Arnold Schwarzenegger, Sylvester Stallone and others higher than Elvis Presley? He's dead since 1977 and he is still one of the most selling
( dead ) artists of the world. Every year thousands of people visits Graceland. When all this other persons ranked higher on this list will die there's no way that they will becoming icons like Elvis. They will talk about for a while about them and then they will be forgotten. Get real! How in the name of all what is Holly will an artist like for instance Tom Hanks becoming an icon after he's dead? Will they sell some T-shirts, making posters of him, make a statue of him? I don't think so. Move Elvis up on this list if you want that this list will be taken as a serious list!
Let's face it, Elvis influenced everyone, in music, style, dress, talk, defines
cool, he had it all, and was a musical genius, took more then 30 takes for one song to make sure perfection or his fans got only the best. Elvis was
"real", and there is no way that you can EVER copy an original! There will never be anyone, or anything happening like this again! Elvis is and will always remain numero uno, number One! He is the first musical icon known
the world over by only one name...others may think they are in Elvis rank, but sorry folks, that slot belongs to Elvis and only Elvis, without him, you wouldn't even be here! Yes, there are a lot of great and talented people
out there, but Elvis stands alone in his own class, that's why we call him
"The King", and incidentally, he was so humble, he never liked the title, but
he sincerely loved his fans, and people in general. Elvis was Love!

Mary Alice Lopez
San Antonio,Texas
With out elvis, there is NO Jackson! After Jesus, there will be simply no one ever to compare to this man, he had the looks of a Greek god, the charm and charisma like no other, He will be remembered like Jesus in thousands of years time. The others will be forgotten!
There will never be a more influential person in the music world than elvis, he brought black and white kids together in the music world. He is and always will be the KING.
9
John Lennon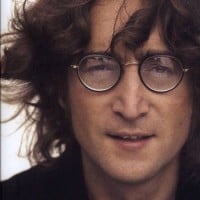 John Winston Ono Lennon, MBE (9 October 1940 - 8 December 1980) was an English singer and songwriter who rose to worldwide fame as a co-founder of the Beatles, the most commercially successful band in the history of popular music. He was assassinated by Mark David Chapman on December 8, 1980 at age 40. Lennon was characterised by the rebellious nature and acerbic wit in his music, writing and drawings, on film, and in interviews. His songwriting partnership with Paul McCartney remains the most successful in history.
10
Angelina Jolie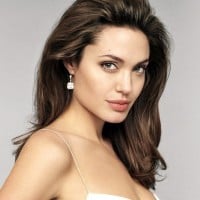 Angelina Jolie is an American actress, filmmaker, and humanitarian. She has received an Academy Award, two Screen Actors Guild Awards, and three Golden Globe Awards. She has also been cited as Hollywood's highest-paid actress. ...read more.
The Newcomers
?
Angela Davis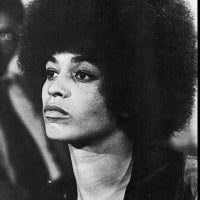 ?
Ronald Reagan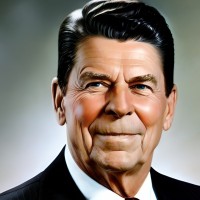 Ronald Wilson Reagan (1911-2004) was an American politician and actor who was 40th President of the United States from 1981 to 1989 . Prior to his presidency, he was the 33rd Governor of California from 1967 to 1975, following a career as a Hollywood actor and union leader until his death in 2004
The Contenders
11
Bruce Lee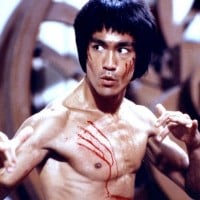 Bruce Lee (November 27, 1940 – July 20, 1973) was a Hong Kong and American martial artist, martial arts instructor, actor, director, screenwriter, producer, and philosopher. He was the founder of Jeet Kune Do, a hybrid martial arts philosophy drawing from different combat disciplines that is often ...read more.
Bruce Lee was phenomenal in every sense of the word, he changed my life and the whole world with his martial arts and philosophies. He is dearly missed to this day. However what he was able to accomplish and achieve at the age of 32 is nothing short of unmatched. Bruce Lee will continue to live on and inspire us all. Be Water My Friend.
Bruce lee was so much more than people see on the T.V. screen, I could talk about him for hours, but just going to say he was a great inspiration to me from about the the age of 5, and will never be forgotten, just a legendary genius of a man
In holly wood a Chinese person who made a bench mark. The best person ever. He must be a legend and every one should vote for him.
He's a martial arts legends who revolutionized our movie theaters.
12
Ashley Tisdale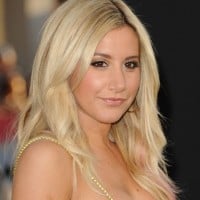 Ashley Michelle Tisdale is an American actress, singer, and producer. During her childhood, she appeared in more than 100 TV advertisements and had roles in theatre and television shows. She is well known for playing the character Maddie Fitzpatrick in the Disney Channel show "The Suite Life of Zack ...read more.
13
Audrey Hepburn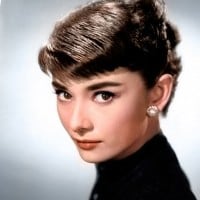 Audrey Hepburn, born Audrey Kathleen Ruston (4 May 1929 – 20 January 1993) was a British actress and humanitarian. Recognized as a film and fashion icon, Hepburn was active during Hollywood's Golden Age. She was ranked by the American Film Institute as the 3rd greatest female screen legend in American film history and was inducted into the International Best Dressed List Hall of Fame.

Hepburn appeared in fewer films as her life went on, devoting much of her later life to UNICEF. She had contributed to the organisation since 1954, then worked in some of the poorest communities of Africa, South America and Asia between 1988 and 1992. ...read more.
Ageless class and elegance. A true icon for women.
13? Too low! Make her 1!
14
Avril Lavigne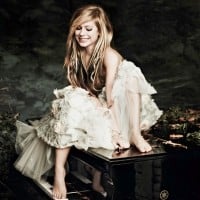 Avril Ramona Lavigne is a Canadian–French singer-songwriter and actress. By the age of 15, she had appeared on stage with Shania Twain; by 16, she had signed a two-album recording contract with Arista Records worth more than $2 million.
15
John F. Kennedy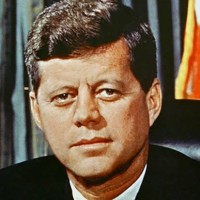 John Fitzgerald Kennedy (May 29th, 1917 - November 22, 1963) commonly referred to by his initials JFK, was an American politician who served as the 35th President of the United States from January 1961 until his assassination. The Cuban Missile Crisis, The Bay of Pigs Invasion, the Nuclear Test Ban Treaty, the establishment of the Peace Corps, developments in the Space Race, the building of the Berlin Wall, the Trade Expansion Act to lower tariffs, the Civil Rights Movement, the "New Frontier" domestic program, and abolition of the federal death penalty in the District of Columbia all took place during his presidency.
He stood up for different people's rights! What a great president!
16
Beyoncé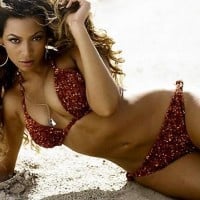 Beyoncé Giselle Knowles-Carter, is an American singer and actress, who started out in the popular pop/r&b girl group Destiny's Child. They had multiple top 5 hits such as "No, No, No", "Say My Name", "Bills, Bills, Bills", "Survivor", "Independent Women", "Bootylicious", and "Jumpin', Jumpin" from ...read more.
The greatest of all time hands down!
17
Jimi Hendrix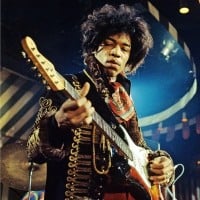 Jimi Hendrix (born November 27, 1942 - September 18, 1970) was an American rock guitarist, singer, and songwriter. Although his mainstream career spanned only four years, he is widely regarded as one of the most influential electric guitarists in the history of popular music, and one of the most celebrated musicians of the 20th century. The Rock and Roll Hall of Fame describes him as "arguably the greatest instrumentalist in the history of rock music". Hendrix is consistently ranked on lists of musicians who died too soon.
18
Arnold Schwarzenegger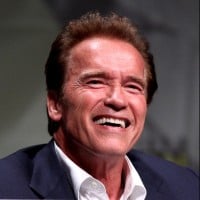 Arnold Alois Schwarzenegger is an Austrian-American actor, filmmaker, businessman, investor, author, philanthropist, activist, former professional bodybuilder and former politician.
19
Marilyn Monroe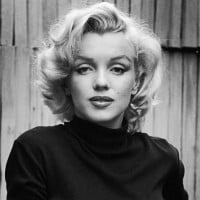 Marilyn Monroe (born Norma Jeane Mortenson Baker; June 1, 1926 – August 5, 1962) was an American actress, singer and model. Decades after her unexpected death, she has remained one of Hollywood's greatest sex symbols with her eye-catching style, champagne blond hair, and breathless manner of speaking. She continues to be considered a major popular culture icon. ...read more.
Greatest of all time
20
Brenda Song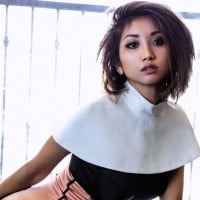 21
TVXQ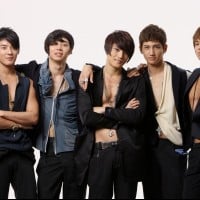 TVXQ, also known as Dong Bang Shin Ki, is a South Korean pop duo that originally debuted as a five-member group in 2003. They are one of the leading figures in the Hallyu wave and have immense popularity both domestically and internationally. TVXQ's musical style is diverse, spanning genres like pop, R&B, and electronic dance music. They have broken several sales records and received numerous awards, solidifying their status as icons in the industry.
Best group in Asia. 2 members, whose singing and dancing skills will leave speechless and impressed anybody who will see them.
They are gods of Asia. Nobody can have so perfect perfome, style, voice, figure, appearance,
22
Madonna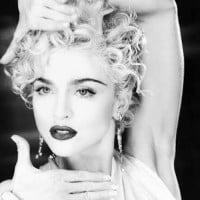 Madonna Louise Ciccone, known professionally as Madonna, is an American singer, songwriter, actress, and businesswoman. She influenced a lot of singers such as: Lady Gaga, Jennifer Lopez, Rihanna, Beyonce Knowles and Britney Spears. She is known as Queen of Pop and at modern pop culture specifically in 2012 "Madge" or MDNA. She has 14 studio albums (Madonna, Like a Virgin, True Blue, Like a Prayer, Erotica, Bedtime Stories, Ray of Light, Music, American Life, Confessions on a Dance Floor, Hard Candy, MDNA, Rebel Heart, and Madame X), 3 soundtrack albums (Who's That Girl, I'm Breathless, and Evita), 4 compilation albums (The Immaculate Collection, Something to Remember, GHV2, and Celebration), ...read more.
Come on! Madonna needless to say is (perhaps equal with Michael Jackson) the biggest influence in music history!
Changed MTV censorship for the better
Inspired many
Owns own charity
Creates the best music of all time
Beautiful fashion icon
Fought against aids
Fought for gay rights and human equality
Has the two biggest selling female tours
Has sold the most albums for a female artist.
COme on people!
My second favorite 80s singer! My favorite song by her is Vogue! I love her!
23
Martin Luther King Jr.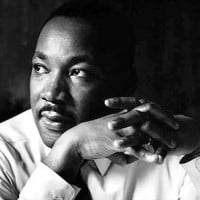 Martin Luther King Jr. (born Michael King Jr.; January 15, 1929 – April 4, 1968) was an African American minister and activist who became the most visible spokesperson and leader in the civil rights movement from 1955 until his assassination in 1968. King is best known for advancing civil rights through nonviolence and civil disobedience, inspired by his Christian beliefs and the nonviolent activism of Mahatma Gandhi.
This man should be somewhere around the top tens! He sacrificed everything he had to make us where we are today!
OMG! LOVE HIM! If he was alive now he would not put up with people just randomly killing black people
24
X Japan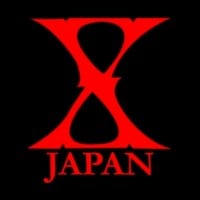 X Japan is a Japanese heavy metal band from Chiba, formed in 1982 by drummer Yoshiki and lead vocalist Toshi.
One of the all-time greats. Survived killer time. Is anything else we need to say about them? They are unique and perfect the way they R. Inspiring and forever.
25
Clint Eastwood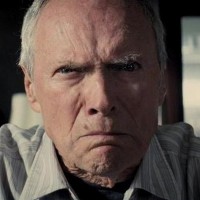 Clinton "Clint" Eastwood Jr. is an American actor, film director, producer, musician, and political figure.
Absolute legend. Movies like the Good the Bad and the Ugly, A fistful of dollars, unforgiven, gran torino, million dollar baby and so on.
PSearch List