Top 10 Most Influential Black Supermodels
The careers of these supermodels have open doors for people of color, in a very exclusive industry. These models have earned the title of "Supermodel".

The Top Ten

1 Tyra Banks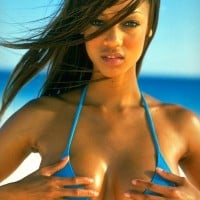 Tyra Lynne Banks is an American model, television personality, talk show host, producer, author, actress, singer and business woman.
Hell yeah of course she deserves it. 4 million from one client alone? (Victoria secret) per year.. Come on lets be real apart from Gisele who banks that money from a single client? That 2003 Victoria's secret walk of her will forever be recognizable along with that fierceness. She might not have multiples of vogue or runways but this goddess in her time made what forbes rated top supermodels now (2011) make from multiple client in a year during her time
I love her. She is an incredible model with her own two TV shows books and business. Great personality and funny intelligent and very beautiful. Even in her 30s she modelled for sports illustrated looking better than ever. Go Tyra!
She was the first black model on the cover of GQ Magazine, Sports Illustrated Swimsuit Issue Magazine, and Victoria's Secret Catalog.
2
Iman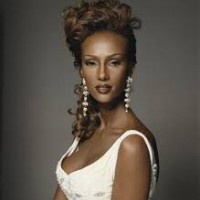 I like Iman, but when she said that you can't have marriage and a career at the same time sounds hypocritical because she still keeps her career while she's married. It's people own choice if they want to either keep their own job, get married or have both at the same time.
First Black model to appear on the cover of German Vogue, and was one of the top models of the late 1970's.
One of 3 in my book along with Tyra and Naomi who changed everything.
3
Naomi Campbell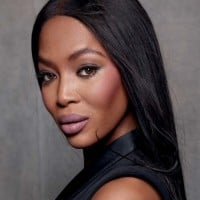 Naomi Elaine Campbell is a British supermodel, actress, and singer. Recruited at the age of 15, she established herself amongst the top three most recognizable and in-demand models of the late 1980s.
While there were many models before her that opened doors, she is by far the epitome of a supermodel and was part of the trinity of most powerful women in modeling. She appeared anywhere from Time magazine to high fashion and high street, you can say just Naomi anywhere on Earth that there's access to media and everyone knows who she is. I know many people think Tyra, but Tyra never reached the heights that Naomi did, and her name recognition worldwide isn't as wide spread, not everyone that's not into fashion will know who she is. Besides, Tyra has had a good portfolio for high fashion, but Naomi is in the Olympus of fashion with very high profile luxury ad campaigns and everything else in between. You may or may not like her, but her achievements as a model cannot be denied and comparing her body of work and name recognition even up to today, 2013, is by far the most impressive, and not only among models of color, but basically, any model that's not part of that very very select group that is the true supermodel.
4
Tyson Beckford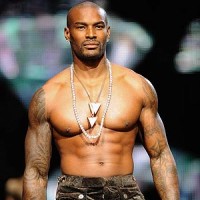 Tyson Beckford is an American model and actor, best known as a Ralph Lauren Polo model. He was also the host of both seasons of the Bravo program Make Me a Supermodel.
The first black male model to receive supermodel status, and the highest paid male supermodel, of all time.
Gorgeous guy
5
Liya Kebede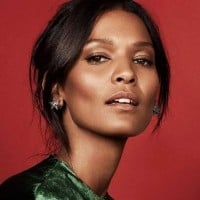 She was the first black model for Estee Lauder, and was the first black model to rank number one on models.com official top 50 ranking.
6
Beverly Johnson
She was the first black model on the cover of U. S. Vogue Magazine, French Elle Magazine, and German Cosmopolitan Magazine.
She helped lay the blueprint for black models. Wish she got more credit.
7
Alek Wek
As a photographer, Alek Wek offers a consistent platform to work with. Her skin is amazing. Her smile which is a reflection of her personality is bright and draws people to her which is great for advertising.
She is absolutely beautiful, I have met her, her skin is all one colour, not like me my elbows are darker, & often celebrities are so stuck up she is one of the nicest person's I have ever met, go girl.
One of the highest paid black supermodels of the late 1990's and early 2000's. She was named "Model of the Year" in 1997 by MTV.
8
Naomi Sims
She was the first black model on the cover of Life Magazine and Fashion of the Times Magazine. Was the first working black supermodel in the late 1960's.
Most black supermodels owe her some gratitude. Especially those of a darker hue.
9
Beverly Peele
Was, one of the well known black supermodels of the 1990's, and was called "Baby Naomi", because of her success.
10
Veronica Webb
Veronica Webb was the first black model to sign a major cosmetic contract with Revlon in 1992.
Thought she was going to be a bigger star, just didn't happen for her.
The Contenders
11
Cynthia Bailey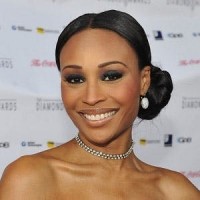 12
Katoucha Niane
You will be sorely missed, at least by those who saw and knew her. The elegance, the strut down the catwalk, the muse to YSL, an in demand model. Excelsior.
13
Duckie Thot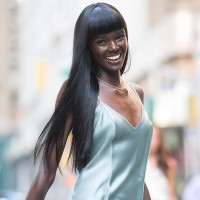 14 Peggy Dillard
BAdd New Item