Top 10 Greatest Canadians
The Greatest Canadians of all-time however you define greatest.

The Top Ten

1 Terry Fox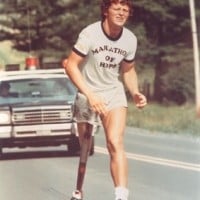 Terrance Stanley "Terry" Fox was a Canadian athlete, humanitarian, and cancer research activist. In 1980, with one leg having been amputated, he embarked on an east to west cross-Canada run to raise money and awareness for cancer research.
Terry Fox was an amazing example of strength, courage and willingness to give all to support others. It is so sad and disturbing that our pathetic disgrace of a prime minister removed him from Canadas passport.
I love terry fox for fighting cancer and raising the amount of donations he did for cancer, almost all of my grandparents have had it and there isn't one person I know who hasn't been strongly affected by cancer. He was also very strong and never put himself above others
Terry, for myself was and is the definition of what it is to be Canadian. In the maw of cancer Terry fox fought for us all, raising awareness on a global scale and through his courage and strength made us understand what it means to be human.
2
Bryan Adams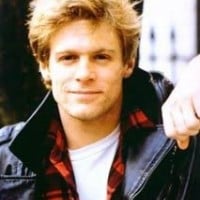 Bryan Guy Adams is a Canadian singer, songwriter, record producer, guitarist, photographer, philanthropist and activist.
I can't believe he wasn't here. Bryan is one of the greatest musicians ever - great singer, perfect songwriter, talented producer. Real Canadian Trophy
3
Celine Dion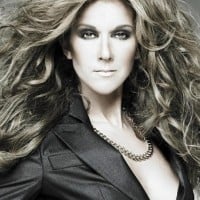 Céline Marie Claudette Dion is a Canadian singer and businesswoman. She is best known for her song "My Heart Will Go On", which is the main theme of the 1997 film Titanic, which was the first film to gross $1 billion at the box office.
Amazing woman with powerful voice. She performs the hardest songs and she does it wonderfully easy. Brilliant vocalist!
My Heart Will Go On, such a nice, soft song. It definitely fits Titanic.
4
Sir Fredrick Banting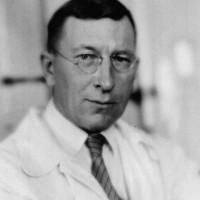 Sir Frederick Grant Banting was a Canadian medical scientist and Nobel laureate noted as the first person to use insulin on humans. He received the Nobel Prize at age 32, remaining the youngest Nobel laureate in the area of Physiology/Medicine (as of 2011). He was also a physician and painter.
Nobel laureate noted as the first person that used insulin on humans. He received the Nobel Prize at age 32, remaining the youngest Nobel laureate in the area of Physiology/Medicine (as of 2011).
5
Neil Peart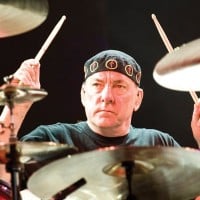 Neil Ellwood Peart, (September 12, 1952 - January 7, 2020) was a Canadian musician and writer best known as the drummer and primary lyricist of the rock band Rush. Peart received numerous awards for his musical performances, including an induction into the Modern Drummer Hall of Fame in 1983, making ...read more.
The greatest rock drummer of all time is Canadian - ask anybody who knows a bit more about drumming. He's a drummer of the great band Rush.
Best drummer ever!
6
Alexander Graham Bell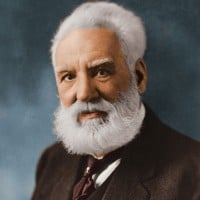 Alexander Graham Bell was a Scottish-born scientist, inventor, engineer and innovator who is credited with patenting the first practical telephone.
He invented telegraph! We could not phone or use Facebook or any other things, if he didn't invented those stuff. I am impressed of his amazing work of history.
7
Geddy Lee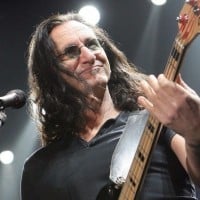 Gary Lee Weinrib, known professionally as Geddy Lee, is a Canadian musician, singer and songwriter best known as the lead vocalist, bassist, and keyboardist for the Canadian rock group Rush.
Geddy lee is the worlds most influential bass guitar player and is an officer in the order of Canada as well as Canada's most respected bass player.
8
Michael J. Fox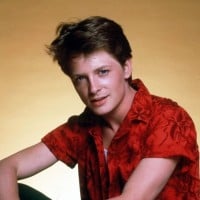 Michael Andrew Fox, known as Michael J. Fox, is a Canadian-American actor, author, producer, and activist. Michael is best known for his roles as Marty McFly, from the Back to the Future trilogy and Alex P Keaton, from Family Ties.
Actor (Back To The Future). Iconic quote - "This is heavy".
The amount of work his foundation has put into Parkinson's research is epic.
9
Sir John A. Macdonald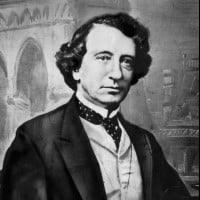 I wanted to vote no
10
Wayne Gretzky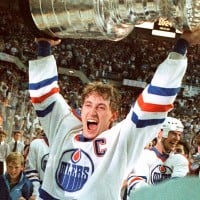 Wayne Douglas Gretzky CC is a Canadian former professional ice hockey player and former head coach. He played 20 seasons in the National Hockey League for four teams from 1979 to 1999.
Wayne is such an amazing hockey player and a true great person.
Hey I like hockey
The Contenders
11
Michael Bublé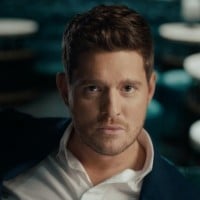 12
Ryan Reynolds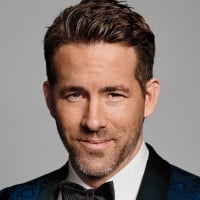 Ryan Rodney Reynolds is a Canadian actor and producer. He portrayed Michael Bergen on the ABC sitcom Two Guys and a Girl, Billy Simpson in the YTV Canadian teen soap opera Hillside, as well as Marvel Comics characters Hannibal King in Blade: Trinity, Wade Wilson / Weapon XI in X-Men Origins: Wolverine, and the title character in Deadpool.
13
Tommy Douglas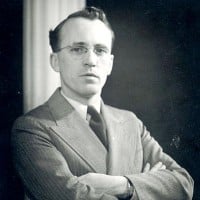 He was so diligent and persistent in his efforts to improve the lot for all Canadians. Today, it is only the older generation who can recall what it was like to not have universal access to health care. Our current dental system would be comparable. Not only did he succeed in his efforts but he also changed how we view ourselves; a people who care about our neighbours.
He saved the world! Imagine you getting hurt and you have to go to the hospital. how would you pay? Without Tommy Douglas we wouldn't be getting free medical care. we don't have to pay. we give in our medical heath care card. PS. he was voted the greatest Canadian in real life!
14
David Suzuki
He has worked to save Canada without being a public celebrity.
I wanted to vote no
15
Jim Carrey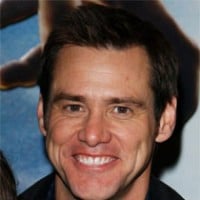 James Eugene "Jim" Carrey is a Canadian American actor, comedian, impressionist, screenwriter, and producer. He is well known for comedic roles in films such as Ace Ventura: Pet Detective, The Mask , Dumb and Dumber, Ace Ventura: When Nature Calls, The Cable Guy, Liar Liar, How the Grinch Stole Christmas, and Bruce Almighty. He is also acclaimed for his serious roles in The Truman Show, Man of the Moon, and Eternal Sunshine of the Spotless Mind. He has been nominated for five Golden Globe Awards for Best Actor - Motion Picture Musical or Comedy for The Mask, Liar Liar, Man on the Moon (for which he won), How the Grinch Stole Christmas, and Eternal Sunshine of the Spotless Mind. In 1999, he won ...read more.
He's really funny in Dumb & Dumber.
16
Ryan Gosling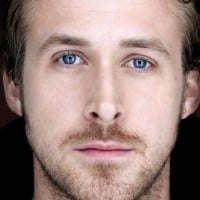 Ryan Thomas Gosling is a Canadian actor, musician, and producer. He began his career as a child star on the Disney Channel's Mickey Mouse Club and went on to appear in other family entertainment programs including Are You Afraid of the Dark?
17
Kristen French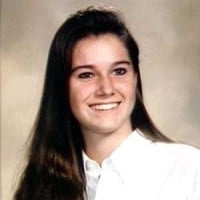 Kristen French was a young Catholic girl growing up in the Niagara Region of Southern Ontario. In April 1992, she was abducted in broad day light, by Paul Bernardo & Karla Homolka, while she was walking home from school. By the time they had done this, the duo had already committed multiple rapes, as well as killed at least 2 young girls, including Karla's youngest sister, Tammy. ...read more.
Who knows what great things Kristen could have done had she not been murdered! We need to remember Kristen and Leslie and Tammy... Maybe all 3 should win! Give them a little something back from what was taken away by two monsters and one that is walking free!
18
Jeff Waters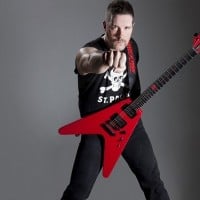 Jeff Waters (born February 13, 1966) is a Canadian metal musician and founder of the metal band Annihilator. He's best known as the guitarist for Annihilator, appreciated for his fast riffs and solos. Waters is also the primary songwriter in the band. Very often he has taken on the role of lead singer, bass player, engineer and producer. He has owned Watersound Studios Inc. since 1994. At a young age he took some classical and jazz guitar lessons. Notable songs include Alison Hell, Human Insecticide, The Trend, Ultra-Motion, Detonation.
A guitar virtuoso and one of the greatest metal musicians (Annihilator).
19
Pierre Trudeau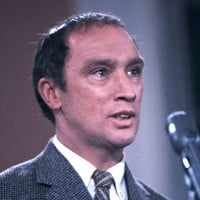 Joseph Philippe Pierre Yves Elliott Trudeau , often referred to by the initials PET, was a Canadian politician who served as the 15th prime minister of Canada.
20
Glenn Gould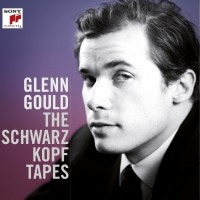 Glenn Herbert Gould was a Canadian pianist who became one of the best-known and most celebrated classical pianists of the 20th century.
21
Louis Riel
No one is better then Terry Fox.
22
Alex Lifeson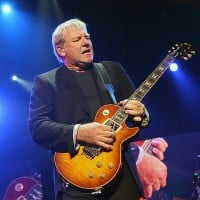 Aleksandar Živojinović, better known by his stage name Alex Lifeson, is a Canadian musician, best known as the guitarist of the Canadian rock band Rush.
23
Don Cherry
Should be #2 at least
24
Pamela Anderson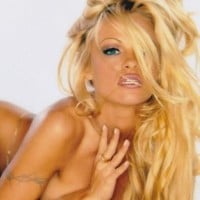 Pamela Denise Anderson is a Canadian-American actress. In addition to her acting career, she is also a model, producer, author, activist and a former showgirl, known for her roles on the television series Home Improvement, Baywatch and V.I.P..
She used to be known as a sex symbol, but, not anymore, she's aged badly.
OK, she is far not the best role model but she became one of the biggest Sex Symbols of all time. And she's cute
25
Avril Lavigne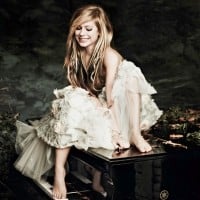 Avril Ramona Lavigne is a Canadian–French singer-songwriter and actress. By the age of 15, she had appeared on stage with Shania Twain; by 16, she had signed a two-album recording contract with Arista Records worth more than $2 million.
PSearch List