Greatest Male Sex Symbols of All Time
The Top Ten
1
Elvis Presley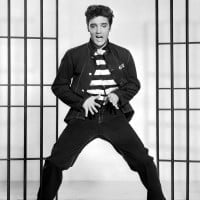 Elvis Aaron Presley (January 8, 1935 – August 16, 1977) was an American singer and actor. Dubbed the "King of Rock and Roll", he is regarded as one of the most significant cultural icons of the 20th century. His energized interpretations of songs and sexually provocative performance style, combined with a singularly potent mix of influences across color lines during a transformative era in race relations, led him to both great success and initial controversy. ...read more.
He's the greatest Original and even now, he's the image that makes all others lame. For once, the fan clubs spiel is justified : Elvis is king! He had its own style, clothes, language and sex ( all the things that are now taken for granted ). His singing was a mixture of edgy, nervous, raw and unreachable romantic charm but above all, it was the sexiest thing that anyone had ever heard. When those hips got moving, there was no more pretence about moonlight and hand-holding, it was hard physical fact. In concerts girls have screamed, rioted, bawled and fainted. After the fifties he became more mellow. In 1968 he made a comeback to show the world that he was still the sex symbol. After that, routine, a divorce, weightproblems and drugtaking slowly killed him ( a real tragedy and loss for the world ). But no one will be able to accomplish what this gifted talented singer had done. Elvis forever!
Sexy man, he deserves this 1st place, he really does. He worked so hard to show his unique talent, and when he finally got there for real, he died a terrible death. We have to send him all our love because he really broke the music though.
Greatest and most diverse voice EVER and the sexiest guy to ever walk the earth!... Viva Elvis!
Yep. Definitely.
Would like to see Jim Morrison higher though! They called him Mr. Mojo Risin' for a reason!
2
Alain Delon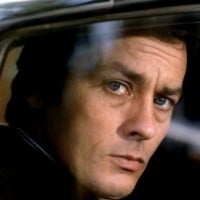 Alain Fabien Maurice Marcel Delon is a French actor and businessman, with French-Swiss dual citizenship since 1999. Delon became one of Europe's most prominent actors and screen sex symbols in the 1960s.
I think, he looks best
Savage and unique!
He should be on 1.
3
Antonio Banderas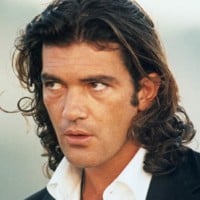 José Antonio Domínguez Bandera, known professionally as Antonio Banderas, is a Spanish actor, director, singer, and producer.
Puss in Boots... enough said.
He looks very charming
4
Ian Somerhalder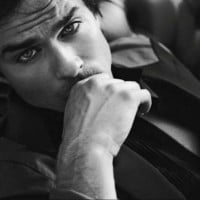 Ian Joseph Somerhalder is an American actor, model and director. He is known for playing Boone Carlyle in the TV drama Lost and Damon Salvatore in The CW's supernatural drama The Vampire Diaries.
5
Jeremy Clarkson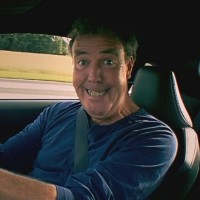 Jeremy Charles Robert Clarkson is an English broadcaster, journalist and writer who specialises in motoring.
Yes he's opinionated, yes he's friends with the Tory bastard David Cameron but his enthusiasm about cars and hammers makes him sexier than the likes of Josh Hutcherson.
Some say he's grumpy, old fashioned and right wing. And that he once punched Piers Morgan in the face. All we know is he's called Jeremy Clarkson.
I'm a groupie, and yes to confirm rumors that have been circulating, shagging Jeremy is like a turbo charged Nissan skyline.
His booming voice, his humour, his straight to the point views are only parts of what makes Jeremy Clarkson a suprise sex symbol.
6
Rob Lowe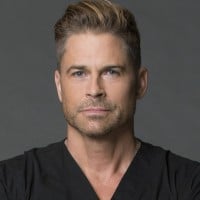 Robert Hepler "Rob" Lowe is an American actor. He garnered fame after appearing in such films as The Outsiders, Oxford Blues, About Last Night..., St.
I would so do rob lowe
7
Richard Hammond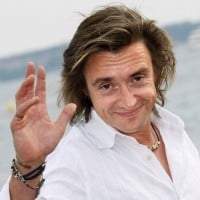 Richard Mark Hammond is a British presenter, writer, and journalist, best known for co-hosting the BBC Two motoring programme Top Gear from 2002 until 2015 with Jeremy Clarkson and James May.
8
Enrique Iglesias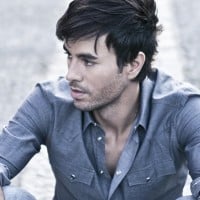 Enrique Miguel Iglesias Preysler, known professionally as Enrique Iglesias, is a Spanish singer, songwriter, record producer and actor.
9
Frank Sinatra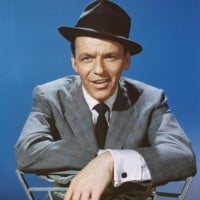 Francis Albert "Frank" Sinatra (December 12, 1915 – May 14, 1998) was an American singer, actor, and producer who was one of the most popular and influential musical artists of the 20th century. He is one of the best-selling music artists of all time, having sold more than 150 million records worldwide.
Oh in the 40s god he was sexy.
10
James May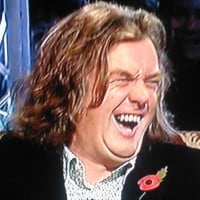 James Daniel May is a British television presenter and journalist. He is widely known for his years as a co-presenter of the motoring programme Top Gear alongside Jeremy Clarkson and Richard Hammond from 2003 to 2015.  
May day will come.
The Contenders
11
Marlon Brando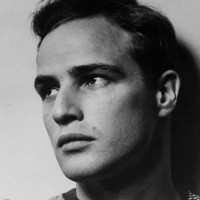 Marlon Brando, Jr. was an American actor, film director, and activist. He is credited with bringing a gripping realism to film acting, and is often cited as one of the greatest and most influential actors of all time. He died on July 1, 2004 at the age of 80.
He should be way up top. I wasn't even born before his death but his scenes in Streetcar named desire make my knees go all weak. Not only does he have a better face than Stalone and Brad Pitt but also has more sex appeal. He's the classic example of the perfect alpha male.
Marlon Brando is the best actor of all time and at the same time sexy as a hell. BRANDO is a true SEX SYMBOL! Actually he's beautiful face and body reflected a beautiful soul.
Probably simultaneously the most beautiful and the most masculine put together. Just a physically perfect man.
Gorgeous man, and he helped the civil rights movement and that makes him even better.
12
Charlie Sheen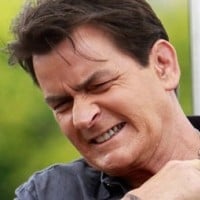 Carlos Irwin Estévez, known professionally as Charlie Sheen, is an American actor. Sheen has appeared in films including Platoon, Wall Street, Young Guns, Eight Men Out, Major League, Hot Shots!, and The Three Musketeers.
Looked so sexy on 2 1/2 Men & now on Anger Management.
Why did I ever click on this...
13
Benedict Cumberbatch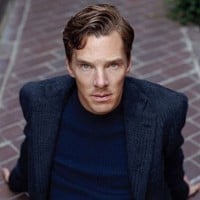 Benedict Timothy Carlton Cumberbatch is an English actor and film producer who has performed in film, television, theatre and radio.
He's gorgeous come on
14
Matt Baker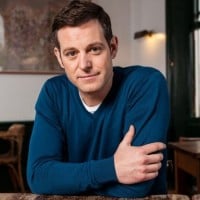 Matt Baker is a British television presenter and actor, best known for his work on popular TV shows like "Blue Peter" and "The One Show." Baker has received multiple awards for his presenting skills and is highly regarded for his versatility, covering topics from entertainment to wildlife conservation. He has also participated in reality TV shows, such as "Strictly Come Dancing," where he gained further public attention. Outside of television, Baker is involved in various charitable activities, particularly related to children and animals.
15
James Dean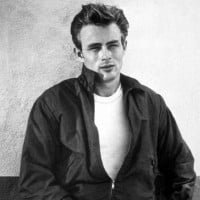 James Byron Dean was an American actor. He is a cultural icon of teenage disillusionment and social estrangement, as expressed in the title of his most celebrated film, Rebel Without a Cause, in which he starred as troubled teenager Jim Stark.
I think this is too low on the list. I see many men on this list that I even don't know or heard about who are ranked higher. Even now you can Always find a poster of him in most ( gift-) shops.
Oh come on. He need to be at least in the top ten. That goes for Marlon Brando, too
You mean James Dean Bradfield the frontman of Manic Street Preachers right?
16
Jon Bon Jovi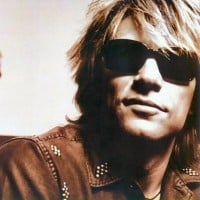 John Francis Bongiovi, Jr., better known by his stage name Jon Bon Jovi, is an American singer-songwriter, record producer, philanthropist, and actor, best known as the founder and frontman of the hair band Bon Jovi from, which was founded by Jon and his pianist, David Bryan, in 1983. He is famous for his band's hit songs "Livin' on a Prayer," "You Give Love a Bad Name," and "Wanted Dead or Alive" which were all released in 1986, on the album Slippery When Wet. Jon was born in Perth Amboy, New Jersey on March 2, 1962.
Sexiest singer ever
17
Jim Morrison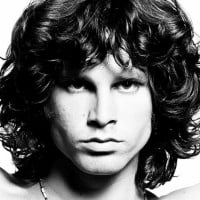 James Douglas "Jim" Morrison was an American singer, songwriter, and poet best remembered as the lead singer of the Doors.
He wasnt called the lizard king for nothing. He moved his hips like a lizard. Way more sexual than Elvis and had a deep seductive voice. At least number 5.
This Man had the whole package of sexiness with his voice, hair, gorgeous face and those leather pants, phew!
He was so beautiful back then, should be in the top 3. Sexy voice too.
Beautiful face, great body, the perfect ideal handsome male...
18
Sylvester Stallone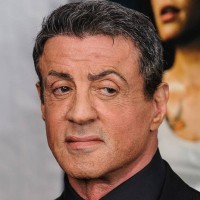 Michael Sylvester Gardenzio Stallone is an American actor, film director, screenwriter, and producer.
19
Keanu Reeves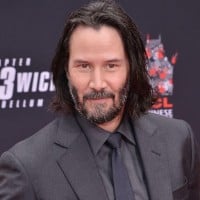 Keanu Charles Reeves (born September 2, 1964) is a Canadian actor, director, producer, and musician. He gained fame for his starring role performances in several blockbuster films, including comedies from the Bill and Ted franchise.
Well he's beautiful!
20
Daniel Craig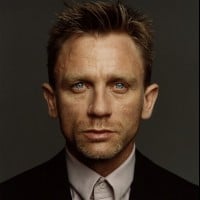 Daniel Wroughton Craig is an English actor. Craig trained at the National Youth Theatre and graduated from the Guildhall School of Music and Drama in 1991, before beginning his career on stage.
21
Brad Pitt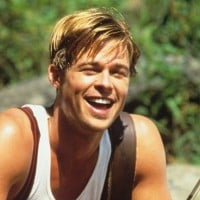 William Bradley "Brad" Pitt (born December 18, 1963) is an American actor and producer. He has received a Golden Globe Award, a Screen Actors Guild Award, and three Academy Award nominations in acting categories and received three further Academy Award nominations, winning one, as producer under his own company Plan B Entertainment. ...read more.
So cute!
Aaahh!
How the hell can someone not love that face of his?
From,
Green Day is super sexy
Iam a male and I admire him. I am straight but he is my idol and the most handsome male figure
Yes please! So hot
22
Arnold Schwarzenegger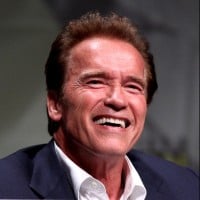 Arnold Alois Schwarzenegger is an Austrian-American actor, filmmaker, businessman, investor, author, philanthropist, activist, former professional bodybuilder and former politician.
23
Christian Bale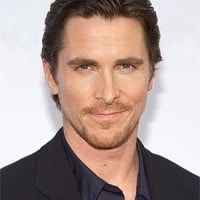 Christian Charles Philip Bale (born 30 January 1974) is an English actor. Known for his versatility and physical transformations for his roles, he has been a leading man in films of several genres. He has received various accolades, including an Academy Award and two Golden Globe Awards. Forbes magazine ranked him as one of the highest-paid actors in 2014. ...read more.
Not only is he a handsome, sexy man but the fact he is a great actor too really adds to his appeal.
24
Robert Plant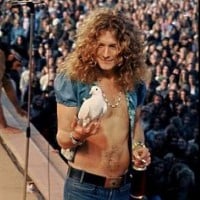 Robert Anthony Plant (born 20 August 1948) is an English musician, singer, and songwriter best known as the lead singer and lyricist of the rock band Led Zeppelin.
The guy looked like a Viking god with golden locks and blue eyes, shacked that tall, slim, smooth-skinned, half-naked body of his all over the stage and sang like no man on earth had ever done before. He could have made you think of half the deadly sins in the Book with just a whisper or a moan of his voice... (Ok, I need a cold shower)
And he still bewilders the poor (-minded) fans with his intricate lyrics.
I'm watching him right now "Live from Madison Square Garden" in 1973 and he is singing "Since I've Been Loving You", and I cannot take my eyes off of him. Oh yeah, those jeans. But also his hair, and he's sexy as hell. I'm in my 50's and I have a picture of him on my refrigerator door!
He was like a god. A perfect, lean body. And oh god his hair. Long hair is a turn on already, but curly golden locks? Divine. And the way he pranced and danced. I can't get over it. There's no way to describe him other than as perfection.
It's all about the attitude, and the spirit within; in addition to the incredible, unique voice, of course.
25
Chris Cornell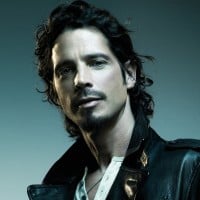 Christopher John "Chris" Cornell was an American rock musician and singer-songwriter, best known as the lead vocalist, primary songwriter and rhythm guitarist for Seattle rock band Soundgarden and as former lead vocalist and songwriter for the supergroup Audioslave. His vocal range was C2 to A5, while ...read more.
PSearch List