Top 10 Most Hated Celebrities in the Philippines
The Top Ten
1
Marian Rivera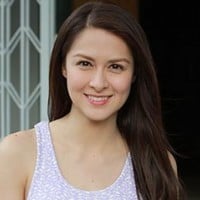 Marian Rivera Gracia-Dantes, known professionally as Marian Rivera, is a Spanish Filipino commercial model and actress, best known for her roles in Marimar, Dyesebel, Amaya, and Temptation of Wife.
I'm sorry but all I see with everything she said is admitting she is indeed what she says she's tired of being labeled of. Number 2, she is not a good keeper of herself. She doesn't even know she is being what the labels are. #3, she doesn't know the concept of what the labels are or she's pretending innocent. #4, she is just rationalizing with her actions. #5 she is pretentious, acting like she cares but when there are no cameras she's a different person. If what she says that she really don't care of what others will say is true. Then, why is she being like that when the cameras are off? Quit saying in showbiz you can't be transparent because you are not.
She's annoying to the highest level. Pretty face is all that she has but no substance at all. She is fondly called tupperware or orocan. Haha. Arrogance is all over her body and mind, so pretentious and insecure. All her movies were flop and she's a certified flirt. Greedy well in fact she has proven nothing. People love to call her market because of her filthy mouth. So pathetic and no conscience at all for using charities just to improve her image. I just so hate her!
Even though she's a Psychology degree holder, she lacks good breeding and right conduct. Hope her new management team will really develop her character for the better with long-lasting results and not just for show or through praise releases only. Walk the talk!
She probably has a beautiful face according to her fans... But no amount of beauty could cover up her being the "palengkera" queen forever... It's a pity that Dingdong chose her over the other deserving women... Marian has no breeding especially when she speaks... Loud-mouthed and "bakya"!
2
Kris Aquino
I just feel like she's so dense. Opinionated, and she knows that. This might be something you could expect from a person who's born with a silver spoon in her mouth. Plus, I really hate the fact that she always plays the victim. I really don't think there was something wrong with her husband, she's probably just accusing him and even using her children against him. But she doesn't really care because no matter what she does, she's rich, she will be saved, her family is connected to the government and the media will always make her seem controversial. That's right, she has all money could buy. Except the love of her husband!
She is very tactless. There is a certain point of being who you are and what the society expects you to be. You can't be on the edges because that might mean you will fall. There is a healthy balance of things. You can be opinionated when people are asking you of your opinions. She is very maarte and she's yes a good actress but not a good person. Why would all of her husbands break up with her anyways?
Not only does she crave attention, she purports to have class, when by her actions and words, she really has none. She did not fall for the wrong guy in each of those relationships that went wrong; her guys just fell for the wrong girl when they chose to fall for Kris Aquino. So much money, yet so barren and impoverished in character...
I believe she's intelligent but she chooses to do dumb stuff. Her old content was better.
3
Kathryn Bernardo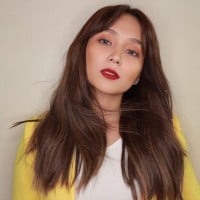 I don't know why ABS-CBN are constantly trying to shove kathryn down our throats when they know that she doesn't know how to sing and act, yet she's allowed to do albums? This is what I hate about the entertainment industry in the Philippines. All celebrities who have zero musical talent are being pushed as singers just because they are "popular" while other celebrities who have worked hard and actually have talent are forced to sit back. Let's be honest here. Nadine Lustre can sing and dance very well and is actually talented, but they still want to push Kathryn even though she can't sing or dance at all!
She's trying very hard to be who she's really not. From singing, to dancing, to looking fierce, and be sexy. She's no singer, I don't know why her fans say she can. She can hold a tune when the song is flat, but she goes out of tune when there's changes in the tone. Obviously, they make use of auto-tune when she's singing. And there are recorded videos of her doing live songs that you can hear her obvious errors, but her fans still insist that her album, having awards for her album, is justified. On dancing, she seems to improve after several practice. But she's no dancer. She can execute certain steps, but it sometimes looked too rigid. Like, she's not really dancing to the beat, but a memorized step. There's no fluidity in her motions. On trying to look fierce. I don't think she has that. She always makes this angle and something with her eyes, but it doesn't really work. It's the same with dancing, it sometimes look scripted. As for being sexy, that's a big NO. She obviously tries ...more
I don't understand why she creates her own english. He manner of speaking is so annoying. It doesn't sound natural, It's so annoying and fake. She has this weird mannerism when she speaks and when she sings. She sings like a 2yr old with all these child like gestures. I wonder when will she ever grow up? And when will her mom quit from being nanny or chaperone. She's always in her shadows like she is in day care or something. And box office queen for what? For being popular but not for being a good actress.
KATH is THE ULTIMATE COPY CAT and trying so hard in a very bad way! Worst dancer and singer in ASAP. She has the worst body in ASAP. She may have the beautiful face outside but she is empty inside. She's just lucky because her home network chose her to be their star, and when other great stars who are much much better than her starting to rise, the network can no longer do anything but fabricate everything to make her look on top of the game. Everything about her is fabricated. FAKE. Nothing more than that. What good has she brought to the showbiz industry, to the millennial, and to the Filipinos?
4
Heart Evangelista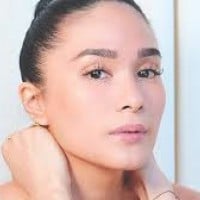 She's so fake and never respected her parents which in the Philippine society is a no no. She has so many insecurities toward a particular famous actress. She loves posting a jab against that particular actress and rally people around her to do the same.
Social climber! Married a senator in the Philippines who is under the wings of the richie rich. They got married in the private island resort owned by a rich guy who is under investigation by the Senate. She is another Imelda Marcos in the making.
She doesn't show her true self... Behind her pretty face is an evil character that waiting to outburst... I don't like here she has a bad attitude and some of my friends can attest to that. Fake
Woman!
She is Really the Number one Most Hated Celebrity in the Philippines. Most Hated People in the World as Well and The ugliest people in the world. The percentage speak.
5
Maja Salvador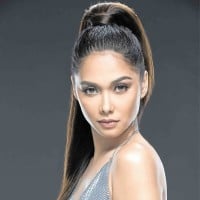 Maja Ross Andres Salvador is a Filipino actress, endorser, dancer, singer, host, producer, and talent manager
Maja is so dense, she knows nothing. Yes, she can dance but that's all to her. She can't act, she's not that pretty behind all that make up. I can't stand her, everything about her annoys me. She's also fake, you can tell that she really has no friends in the showbiz business.
She's always touchy and flirty to every guy in her network. She dance and wear like a stripper.
She is the worst even exposing her nudity... It sucks a lot... No man should want such a used woman...
She's not a good influence to young audience. Her attire on T.V. are almost naked! She's very flirty and it's so irritating to watch!
6
Daniel Padilla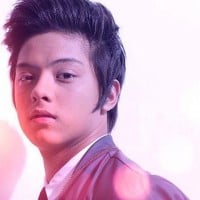 Daniel John Ford Padilla, also known as Daniel Padilla, is a Filipino actor and recording artist/bassist of the band, Parking 5. He is a talent of ABS-CBN and Star Magic and was chosen as one of the Original Pilipino Music Junior Ambassadors in promoting local music to the Filipino youth.
He's so fake! Kathryn and him is so cheesy on-screen. Vey obvious with their relationship but still denies it. Kathryn was good in acting, not him. Their like, promoting their relationship or something. Hate them. Not a fan of their loveteam though.
This guy can't sing or act. He's not even attractive. Why is the Philippine entertainment industry making talentless people famous?
Way too overrated. There are better actors and artists than him. More talented and even better looking than he is.
Grrr! He became popular just because of his family background for pete's sake. ! He's not even good at singing or even acting. !
7
Vice Ganda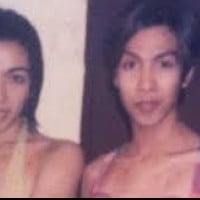 Why is he not in the top 10 at least? I just watched a show regarding him last morning. Indeed he has a good side of him but somehow being an actor, he's not good at it. I mean they are two different things. Yes he might be good as a person but not as an actor. His persona is the type that would look at all your flaw to divert the attention to you. It's not even funny if you are actually a person who cares of how it will affect others. Yes it might be a joke to you but it might not be to the others.
Well, yes I understand that his only goal is to make his fans, audience and in general the 'madlang pipol' happy but sometimes his humors and jokes went a bit too far. He picks on someones flaws..It's like when he 'see someone with no two front teeth, he'll make fun of them. Vice Ganda if you're still a student what you do will be bullying of others. Two be honest, I hate you..not too much but, yeah. Ever since you rose to fame, there's no more people whom you can talk seriously now. 'Yung pambabara mo nakuha na nula. Nahawa na sila! ' And sometimes those 'pambabara' is so annoying! Sometimes, or better yet most of the times, you make fun of serious issues. For me it's not good. Why? It's because not issues are meant to be laughed at. Next time you make fun of serious matters, make something to resolve it not laugh at it!
He's very irritating and he's jokes are annoying. His comedy comes from belittling people. You can be funny even without the expense of others!
He doesn't have anything to prove for the country. Nothing. Loves to step on other people for his own egoistic laughter.
8
Toni Gonzaga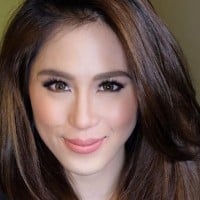 Celestine Cruz Gonzaga-Soriano, better known as Toni Gonzaga, is a Filipino singer, television host, actress and comedian.
After that mocking Hosting job she did on Binibining Pilipinas 2015, she just showed how she can stand on those designer heels classless and talks without any breeding. And the hell with her comment on PEP that she is open to criticisms but still countered that it doesn't penetrate her one bit, it just shows how big her head is. Face it Toni, People doesn't criticize you for your looks, but what your attitude is. Very artificial.
I hope Toni won't do the same thing again as what she did in BPP
Yes she was instructed to have fun being a host at the pageant but she used those funny jokes at the expense of the contestants.
She mocked and ridiculed them. Feel very sorry for her hosting the even
Sucks big time
She's so annoying and tries too hard. Her sister has cross eye and their both annoying.
Obviously OVErrated! She had cosmetic surgeries several times (facial and boobs! ).
9
Angel Locsin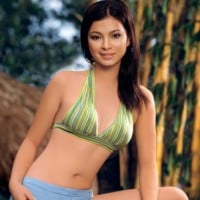 Angel Locsin is a Filipina television and film actress, commercial model, film producer and fashion designer.
A user, her fans always said shes very down to earth, but you can see through her works how very annoying and disgusting person she is.
Flirt and easy to get person, easy to change her partner just like her panty to throw whenever shes" nagsawa" na.
She even denied her true biological mother..
A very hipocrite and pretending to be saint.. Plastic like tupperware.
Certified flirt... Lock of substance definitely no brain don't have manners very pathetic and gold digger... Bad influence...certified Fake and user! Filthy mouth unsecured and very Hypocrite... Definitely "no class" she's nothing a big certified looser
Whenever you have ill mannered encounter with her, she use a syringe forget formula chemical to inject to you in order to forget about her attitude she is also hypocrite.
It's okay that she'll no longer play the role of Darna. In the past, well it's okay, 'cause she's sexy. But now! Holy crap! What does FHM see in her! Sexy you people say!? Just look at her now! Gosh! and laki ng pata, she's not sexy at all, her hips and waist..not a bit curvy! Her sexy photos, product of photoshop! It just shows she's FAKE.
10
Maine Mendoza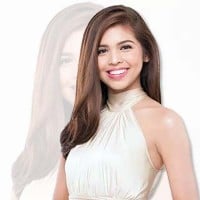 Nicomaine Dei Capili Mendoza is a Filipino actress, comedienne, television and Internet personality, writer, product endorser, and singer-songwriter.
Seriously? Famous just because of an app. Lipsync is really enjoyable but it's not applied in a medium to huge scale entertainment.
PS She is very annnoying
Actually she's not beautiful pag walang make up!
I can't understand why people like her! She's super OA and super ugly! My god!
She is so irritating in her commercial.
The Contenders
11
Nadine Lustre
I thought that nadine has a very very bad attitude because many kathniel fans says that she is.but when I met her personally, she's very very kind and humble actress/person. For me shes one of the most kindest person I ever known. And I don't know why kn fans are so mad of her. And shes not a copycat. Many of her clothings are just recommended by her manager or whatever and because shes kind she will follow them. And she doesn't even know that kathryn wears a same thing because shes not a stalker of kathryn.
I find her annoying...and too kikay-ish or maybe WAY over the top girly. I would just look away from her shows with James Reid even the billboards or anything but that doesn't give me the right to hate them. Honestly, I don't like her because of these reasons
I can feel she's a one big plastic/ copycat/ no originality. I don't like the way she acts it's so irritating. Without james she's nothing.
She's not extremely beautiful but I like how she deal with her insecurities and she's confident whatever she does! and she keep on learning her craft as an artist and hindi sya maarte and she's humble.
12
Kim Chiu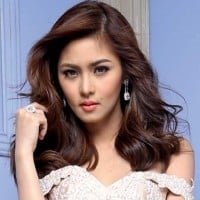 So irratating and super hyperactive! Sounds like a mouse to me! I find her dancing so stiff and overall tries too hard to have 'sex appeal'. I'm trying to understand why she's so famous. Oh well each to their own...
Kim Chui is very annoying whenever she act, trying hard when it comes to dancing and her voice is so ugly!
Her voice is so irritating.
Her dancing is awful.
Her face gets distorted at times.
I hope she won't last here in Philippines for being a ratty girl.
13
Tom Rodriguez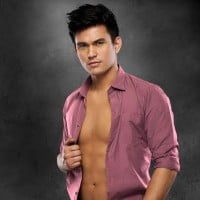 Not that good in acting but definitely hot... why not make a Man to man Rated x film...
Not a very good actor. Left his girlfriend for the. Sake of his career
I don't like him to be paired by carla abellana!
He hasn't proven himself yet as an actor.
14
Melai Cantiveros
Why can't she visit a dentist. She does't look funny with those teeth anyway. She just looks more annoying and a trying hard wannabe comedian.
Ugly and not even funny. The only reason you laugh is because she's so ugly.
15
Cristine Reyes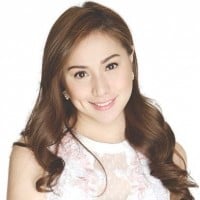 Ara Marie Cristine Reyes is a Filipina actress. She became a contestant of GMA's reality TV program, StarStruck.
I think she has the beauty but that's all she got. She uses it to flirt with most guys in showbiz.
She's the type to be angry for no reason, it's very tiring to even look at her for 5 seconds. Plain and boring
She claims to be a real person if in fact she's a hypocrite.
My boyfriend adores her and fantasize about her so much so I keep sending him CR hottest pictures. I find it entertaining and getting him hyped. Fun lol! The truth is CR is all fake and nothing but a fantasy.
16
Gerald Anderson
Exactly the reverse version of "budoy"... He tried to get Sarah Geronimo just to maintain popularity but didn't succeed.
He should seek help to control his underarm odour...kakahimatay!
He used people and break their hearts if he wasnt satisfy with them..
17
Liza Soberano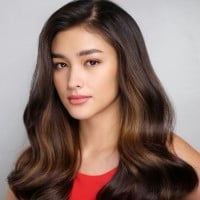 My sister took my 9-year old niece to one of the events that LizQuen performed. Forevermore was so popular then and both of them became fans. When I asked them what happened when I saw them. They said they were very disappointed at Liza. My sister said that they waited for Liza backstage after the event and they were very excited since they're only a few of them who knows where the actors would exit, and they're in the front line of the crowd. When LizQuen appeared, my niece said hi. Both actors looked at my niece but Liza opted to ignore her. She turned her head, walked straight to their vehicle and closed the door. Enrique saw my niece's sad face and immediately went to her. He greeted her cheerfully and took selfies with my sister and my niece. They were so thankful to Enrique, but still disappointed since they went there for Liza. From then on, my sister and my niece never bother to watch any of Liza's series, events or movies.
She always deny that she's pretty, but look at the selfies she took. Obviously, she finds herself beautiful. Her denying it, just means that she's fishing for compliments.
She's not humble. That's what you call compliment fisher.
Inexperienced! Haba pa baba. And yeah, she looks like a monkey! Stupid fans!
Because I hate channel 2
18 Deniece Cornejo
19
Julia Barretto
Not a very good example to public. This woman is a cheater despite the fact that Gerald is in a relationship with Bea nagpapansin pa. SIMPLY MALANDI
20 Ryan Bang
21 Luis Manzano
22
Claudine Barretto
Shes one of my favorite when she was younger but what happened to her now?
Hated by most of the people, even her own family.
Psychotic wife and hypocrite woman.
Still my favorite actress!
23
Dingdong Dantes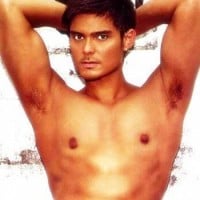 Dingdong Dantes is a Filipino actor, television presenter, commercial model and film producer. Dantes is currently working as an exclusive talent of GMA Network, and is also the Chairman of the YesPinoy Foundation and manages his own film studio named AgostoDos Pictures.
What happened to antoinette and karylle?
User! Kung sino makaparner nililigawan just to have more appeal!
Simple lifestyle daw pero living a fab life at puro high-end sila ni Marian.
24 Jhong Hilario
25
Alodia Gosiengfiao
She is a total retokada.. Promise, she is one of the trying hard na maganda pero retokada from head to toe. Like look back at her old photos then compare it from her photos after she got famous! She is chaka and chubby before, thru the help of cosmetology, kuminis at pumayat and manika. Oh come on, she got famous because of cosplaying. Not a decent woman, not talented either.
Gold digger! Die! Die now!
PSearch List