Top 10 Most Beautiful Women in the World
Who is your pick as the most beautiful woman to ever grace the Earth?

The Top Ten

1 Selena Gomez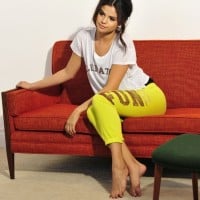 Selena Marie Gomez is an American actress and singer. She is best known for songs like "Come & Get It", "Good For You", "Same Old Love", and "It Ain't Me". Selena Gomez's voice is mezzo-soprano but she usually sings in alto. She is best known for her role as Alex Russo in Wizards of Waverly Place.
Beautiful yet classy. She is an amazing role model for children and other people, she rarely ever shows of her body off like how kim kardashian, nicki minaj and miley cyrus do, she teaches her fans how to be a generous and kind human being, she never promotes any illegal actions( like how many other celebs do by doing it themselves) and she shows how handwork truly pays off.
Hope we have more celebs like her in the entertainment industry
Selena... my my she is one damn beautiful woman, her beauty is almost indescribable, she has this sophisticated aura and her voice.. Her voice in itself is beautiful,it expresses the ideas she wants to preach and it speaks POWERFUL words. There are people who say that she is terrible singer, who makes meaningless pop garbage but look deeper it could even surprise you.
Selena is undeniably stunning.But she is more than just a pretty face, she is really talented, caring, considerate, strong, intelligent and can actually sing!. People think that she can't sing is only famous for her looks.I completely disagree with this, she is really talented singer, she has an angelic voice and she can even play the piano.
The best example of a woman who is beautiful inside and out. She extremely humble and kind to her fans, an amazing actresses/singer, able to handle tough situations and of course who could resist that adorable baby face.
2
Angel Locsin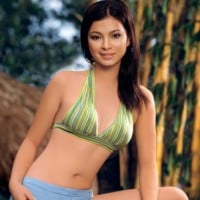 Angel Locsin is a Filipina television and film actress, commercial model, film producer and fashion designer.
Angel Locsin will always be the most beautiful woman in the world inside and out. So many people could testify that especially the victims of typhoons in the Philippines. She celebrated her birthday by giving food to unfortunate people. She has the sincerest dedication to help the needy and uses her popularity to encourage people, esp her fans to do the same. She is the most-awarded actress in her generation, a very down to earth person, and a very loving daughter. She is the perfect ROLE MODEL for everyone, not only for her talents, not only for her looks, but for her PURE HEART. She sincerely dedicates her time to share her blessings and her love to others. She inspires her fans for that beautiful work. I personally became an Angel Locsin's fan because of that aside from watching her well-done movies. You are the real "most beautiful person" for me heart and soul. Your beautiful face, gorgeous body, and wonderful talents are just bonuses from God. Your PURE HEART reflects all. You ...more
She just doesn't have a beautiful face but she is also prim and proper. She has sense of humor, she is one of the best actresses that we have, she do charity works even if it will not be publicized. She got so many awards and nominations by different award-giving bodies; she was even nominated as Best Performance by an Actress in 2009 by International Emmy Awards. She handles intrigues gracefully, politely and calmly. She is beautiful even if she tries to distort her face by many facial expressions. You will even love her soft calm voice when she talks. She never nags in the national television and I can't recall her having fights with any other artists.
Beautiful not just physically but she has this goodness in her heart that reaches out to the less fortunate and the needy. She goes out of her way to serve the masses outside the prying eyes of the media. She uses her status as a celebrity to positively influence people by her humanitarian activities. She donates money and spends time and effort to support the Philippine Red Cross. She provides children with school materials to help them reach their scholastic goals. She's a leader in her chosen field of endeavor garnering awards and recognitions as an actress in various social and cinematic award giving bodies. A consistent recipient for six (6) consecutive years of Anak T.V. seal Awards, a national award bestowed by various stakeholders (including parents, educators, business and media people, government, media, NGOs, the religious sector and youth) on T.V. programs airing on Philippine television, (whether locally produced or not) which are child-sensitive.
Angel locsin is indeed the most beautiful woman alive as we speak..She ia an empowerment to women and hope to all the youth..She exudes beauty and sexiness in all her moves..She is also a grandslam actress winning 20 acting awards and counting..Aside from the physical aspect she also involves her self in a lot of advocacies to help the poor..She is helping gabriela in their hopes of maintaining equal rights for both men and women as well as for the LGBT community..She is also a volunteer at the Philippine red cross where she donates her blood for people in need..She is an advocate of goodwill and an activist for our country's betterment..
3
Emma Watson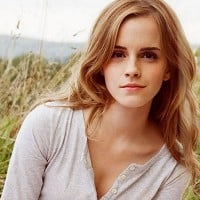 Emma Charlotte Duerre Watson is a British actress, model, and activist. Born in Paris and brought up in Oxfordshire, Watson attended the Dragon School as a child and trained as an actress at the Oxford branch of Stagecoach Theatre Arts.
What's deficiency from this beautiful girl? She is perfect! She is the cleverest girl! Her school is Oxford and Brown university! What a ridiculosly smart girl! And Emma took a gap year between her A-levels and university. She is the most natural beauty in the world! She had her own way to look beauty, just not like with other girls. She is awesome actress! She was very deep in her role. She could leave her as Hermione Granger, and to be someone. She was great! And she is role model! She was photogenic! Love her!
Emma' we love you! You captured our hearts as Hermione, a girl and you have captured our hearts as a woman. I am talking not only about looks but as a person. You are perfect. In looks and as a person. We want you to know that your first dialogue in a movie,your first appearance in Harry Potter is a moment for adoration for everyone. We love you.
Not only is she beautiful on the outside, she's also a very good role model as well and had to work really hard to get where she's at right now. Not to mention the fact that she's a great actress and that I'm looking forward to see her play Belle in the live-action Beauty and the Beast.
She is terribly attractive and effortlessly beautiful in everything she does. She is also intellectual which bumps up the attractiveness scale by the millions. Whilst the women listed above are by no doubt beautiful, no one will ever be as astronomically stunning as Emma Watson
4
Taylor Swift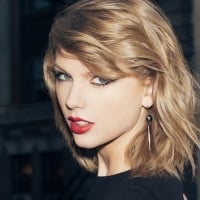 Taylor Alison Swift is an American singer-songwriter. She was born on December 13, 1989 in Reading, Pennsylvania. She is best known for writing personal songs and for having won 11 Grammys. She became interested in country music when she was around 9 years old, and after watching a documentary about Faith Hill, Swift felt that she should go to Nashville to begin a country music career. She then signed a contract with RCA Records and began to write songs.
Taylor swift... My my. that's one heck of a lady. Her eyes... They don't seem fake like the others. They express what she wants to say. She has an amazing voice. Many people might say she's just bogus, she's talking about her ex's, she should move on and stuff but I think that she should be the way she is. I mean if you don't like her then listen to somebody else. I agree she likes to doodle on the past and all but I find it is cute you know. Let her live her way. I mean it's not like she ain't got fans or something.
No one can even be compared to Taylor. Absolutely the most beautiful woman on the inside as well. Hands down the best entertainer in the world. My prediction for her, she will break many records, as many as she can and will be the biggest star on the planet. Possibly go down in history as the worlds first mega-star. @ TaylorSwift I love you Taylor, will you take me out some time - cause I know you can make the bad boys good for a weekend? ;-)
She should be first not third. Taylor Swift has a beautiful face and personality! I wish I could rock her super cute smile. She's one of the few people in the world who could model without makeup. I'm so furious at you for making feel this way, but what can I say? Your GORGEOUS!
Taylor Swift is so beautiful, on the inside and out. She is an inspiration to women - read up about her court groping case. She has taught women to stand up for themselves. Also, her eyes are SO pretty, and her bone structure is beyond flawless. Basically - T. Swift is BRILLIANT! #T.SWIZZLE #T.SwiftWomensGoals
5
Sanaya Irani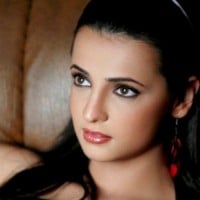 Sanaya Irani is an Indian model-turned-actress. Her first major role was in the Indian youth show Miley Jab Hum Tum.
Sanaya Irani is the best and the most beautiful woman in the whole world!
Sanaya Irani is always and forever the best and the most beautiful!
Sanaya Irani is the best and the most beautiful woman in the world!
Sanaya Irani is the most beautiful lady in all the world!
6
Shakira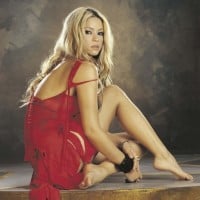 Shakira Isabel Mebarak Ripoll is a Colombian-Spanish singer, songwriter, dancer, record producer, choreographer, and model.
She's a beautiful woman. I like her. Because there are many reasons, I can tell you that. She's an evergreen columbian beauty with sultry eyes and seductive, curvy, super slim body which every guy desires in a woman. I wanna touch her sleeky blonde hair and skin at least once I n my life time. She's also sexy with hot butt and boobs. Her belly dance is the best talent I like in her in which she moves her sexy waist in curves with elegance! Love ya SHAKIRA baby.
Most Beautiful Woman in the world... Looks like she never get's older by face, she's stunning and has a great body... Perfect!
She's so beautiful what is she doing on no. 23 she looks better than any one else on this list even without make up
I love her songs a lot and She is so beautiful. She hasn't age a bit. She should be number 1.
7
Beyoncé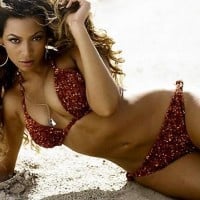 Beyoncé Giselle Knowles-Carter, is an American singer and actress, who started out in the popular pop/r&b girl group Destiny's Child. They had multiple top 5 hits such as "No, No, No", "Say My Name", "Bills, Bills, Bills", "Survivor", "Independent Women", "Bootylicious", and "Jumpin', Jumpin" from 1999 to 2004. After they broke up in 2006, Beyonce pursued her solo career, creating smash hits such as "Crazy In Love", "Single Ladies", "Halo", "Partition", "Irreplaceable", "Drunk In Love", "Baby Boy", "Beautiful Liar", "7/11", and "Run The World (Girls)", and has since become one of the most influential performers and biggest celebrities of the 21st century.
I'm quite shocked to se this is the only so called black woman to make it to top 20. Well I'm not that surprised considering black is not attractive to other races who make up the most voters here. What I'm disappointed in is to see how these blacks rate light skinned blacks over the dark skinned ones. Lupita Nyogo is way below the list and has not even two votes. All dark skinned black women aren't even in top 130. Colorism has exposed us. Many of us are complaining of racism when we don't see black folks on lists such as these. But when the chance comes for us to select, we always go for the lightest. Hippocrates. You are no different from the racists.
Beyonce is the most beautiful woman in this world. She is the definition of a powerful dedicated woman who has great talent and looks. She has the body of a Goddess and also her hair is amazing her eyes her smile everything! Vote for beyonce. She is my greatest inspiration and hopefully I would get to see her one day and she is naturally beautiful unlike most celebrities these days
Beyonce is so hot! Curvaceous, gracious, and just beautiful. She is very talented, dedicated, perserverant, and confident. I also love how through all she has achieved she remains humble. I admire her for all the good qualities she upholds. Also, she is a hard working mother as well. I am stunned that she is placed 14#. She should at least be at the top. Beyonce is one of the world's precious and rare gifts.
Beyonce is by far th most beautiful women in the world. As a young woman in her teens she was the daughter and dream child of any man or woman. She was a very respectful and well admired and talented young women who aspired to maintain that special essence as a super talented young lady in her twenties as she soared to the top of her awesome career. Today she represents all women as a mother and wife and is still as admired for getting what she wanted out of life and having it all, Success, and Love!
8
Jennifer Lawrence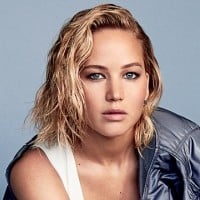 Jennifer Shrader Lawrence is an American actress. Lawrence began her career in television, playing her first major role as a main cast member on the TBS sitcom The Bill Engvall Show.
She is so beautiful, I even made a poem and had a crush on her when I was 11 years old. Her smile is iconic, her face is a magnum opus, and her body is so hot. She should be second place, before Jennifer Aniston of course, but still higher than 8.
I used to have a crush on Jennifer Lawrence. One time from June 2021 to September 2021, second time from May 2022 to July 2021. Until my crush my crush on Zendaya, effectively replaced it. But I still think she is incredibly gorgeous, inside and outside. Her body is amazing, and her face is a work of art.
Here is my ranking for all of them(which also I'm going to vote for:
1. Jennifer Aniston(My Current Crush)
2. Margot Robbie
3. Jennifer Lawrence
5. Jessica Biel
6. Gal Gadot
7. Chloe Grace Mortez
8. Karen Gillan
9. Rachel McAdams
10. Kate Beckinsale
I love her not just because of her captivating, gorgeous eyes and her amazing smile but because of her personality as well. What I love best about her is that even though she's a talented actress who has a lot of fans, she can still be so relatable as well. She snuck candy into a concert and tripped- which shows that stars are actual people! Jennifer Lawrence truly deserves a spot in the top ten section of this list.
Jennifer lawrence is stunning! If she isn't at least in the top ten you clearly haven't seen her. she's beautiful, kind, smart, funny and extremely talented! Go look her up, seriously. NOW!
9
Angelina Jolie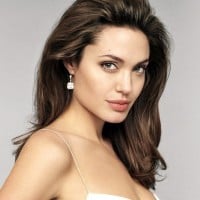 Angelina Jolie is an American actress, filmmaker, and humanitarian. She has received an Academy Award, two Screen Actors Guild Awards, and three Golden Globe Awards. She has also been cited as Hollywood's highest-paid actress. ...read more.
No word can describe both her inner and outer beauty. She has it all and puts the all to help others in developing countries. Just look at her beautiful family. Her family is symbolic of one world, people are people, love is love and hurt is hurt no matter where you go. Hummm..if she should ever become single again, I'm 1st in line! Wouldn't be nuts to get a call from her. Okay, I'm dreaming again.
Her body is like a book that you can read with all her ridiculous tattoos. Maybe some find that attractive but I'm sure that there are more people who find this awful. To be concidered most beautiful woman of the world you have to be attractive to everybody.
She should be in the top 1 come! I mean come on guys anyone who has eyes and good taste in acting/beauty would pick Angelina Jolie. guys vote her.
She's not just beautiful, but a captivating action star.
10
Priyanka Chopra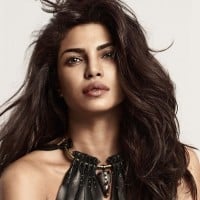 Priyanka Chopra is an Indian actress, model, singer, film producer, philanthropist, and the winner of the Miss World 2000 pageant.
She's absolutely gorgeous. Not too much makeup, natural, and simply stunning. I would love to look like her.
I first saw Priyanka in 2006 and since then I have not seen a more beautiful woman. Just perfect!
I love you Priyanka!, You have such a poised and elegant beauty, honestly quite underrated.
You're the epitome of classic Bollywood Beauty!
I just love her figure and she is really friendly person and she is one good singer as well..
The Contenders
11
Britney Spears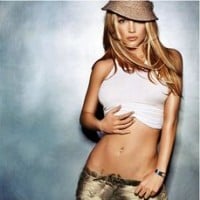 Britney Jean Spears (born December 2, 1981) is an American actress and former singer who was born in McComb, Mississippi, and grew up in Kentwood, Louisiana. She performed acting roles in stage productions and television shows like "The Mickey Mouse Club" as a child before signing with Jive Records ...read more.
Britney is way too low on this list. In her prime, around 2003, she was easily the most beautiful female celebrity on Earth. Moreso than anyone above. While she may not be #1 nowadays, some respect must surely be paid for her incredible genetics.
Britney your so hot. I hope you can visit in the Philippines. You are the most expensive face in the industry and no one can get your beautiness and sexy body. SheanaPUNK4433 and jean_princess simPLe anGel girl...
Not just beautiful but so cute at the same time. Again, you can hate her music but don't ignore real facts! Britney is very beautiful!
Awesome looking girl. Just looking at her body gets you going and that face is just amazing! Sexiest being on planet earth.
12
Marilyn Monroe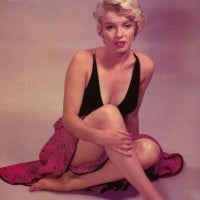 Marilyn Monroe (born Norma Jeane Mortenson Baker; June 1, 1926 – August 5, 1962) was an American actress, singer and model. Decades after her unexpected death, she has remained one of Hollywood's greatest sex symbols with her eye-catching style, champagne blond hair, and breathless manner of speaking. She continues to be considered a major popular culture icon. ...read more.
She was sublime. Grace Kelly and her, waiting for me in heaven would make me want to believe religion is not ridiculous fantasy for moronic inbreds.
She set the bar so high! With those mysterious smile and that pointed eyebrows then those iconic red lips. (Her lips alone is more popular than the entire top 10 list)
Saw proof she had so many surgeries. I do like her a lot but don't think enhancement and tonnes of make-up should be on any beauty list! RIP
Are you kidding me?!? I'm not even looking at the rest of this list #1 must be terrible because Marilyn Monroe SHOULD BE NUMBER 1 you people are sick and demented Marilyn is the best thing that every happened to you people its just that life overcame her :(
13
Katy Perry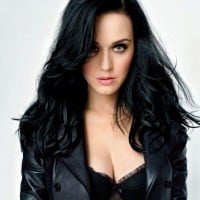 Katheryn Elizabeth Hudson, professionally known by her stage name Katy Perry, was born on October 25, 1984 in Santa Barbara, California. She is a singer, songwriter, actress and an ambassador on one of the most popular companies of now, UNICEF. ...read more.
Katy Perry number 18 and the uglies(including Taylor Swift), man. She's more beautiful than them and I really mean it! She got these gentle, beautiful eyes. She's really cute when smiling. Sorry, but she's even more beautiful than your little babe, Taylor.
Love her, she is beautiful. She is the best singer ever and she is prettiest women in the world I dunno what else can I say she's AMAZING!
You should seriously consider changing the photo given here. She looks million times more beautiful than what's given here
Katy Perry is the most beautiful woman in the world.
14
Lily Collins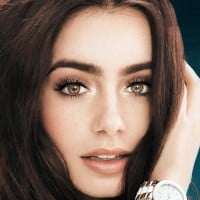 Lily Jane Collins is a British-American actress and model. The daughter of English singer Phil Collins and an American mother, Jill Tavelman, she was born in Surrey and moved to Los Angeles as a child.
She's very pretty.
15
Aishwarya Rai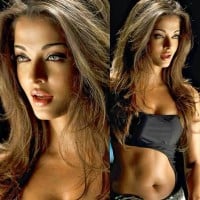 Aishwarya Rai is an Indian actress who was born on 1 November 1973 in Karnataka, India. She was the winner of Miss World 1994 pageant. She has done many successful Bollywood films such as Jeans, Hum Dil De Chuke Sanam, Devdas, Mohabbatein, Dhoom 2, Jodhaa Akbar, and Ae Dil Hai Mushkil. ...read more.
First I saw her in person, I could not believe she has that kind of aura that will make you blown away. So classic and social beauty that everyone should do anything just to see her. The reason why she is blessed is that because of her enigmatic beauty, very kind, down to earth person and the attitude that everyone should know how pleasing her personality is. A true/real person which you can never say bad things about her when you already knew the real her.
My God? 14th on this list?. Can anyone say she is not beautiful? She has best and unique features. She should be place 1st on this list. No one ever proved to be more beautiful than her. I'm yoona not have even 1/100 of Aishwarya's beauty. She looks so young and beautiful. She's kind-hearted, does charity to the people who need funding, she helps other poor. Still many of people admires her. Please don't be blind. She is best in all ways. I am so glad that she is my role model.
She is the word beautiful women... The world gasped when Aishwarya Rai was crowned Miss World in 1994. And when she stepped out from the limousine and on to the red carpet at the 2003 version of the Cannes Film Festival, the world was mesmerized. Indian beauty had always been legendary. And Aishwarya Rai is an epitome of it. she is my inspiration...
She's got the prettiest eyes in the planet. At first when she won the Miss Universe she was a little skinny but now she's got a well shaped body and nice curvy figure. Her breasts are wonderfully shaped and sized. Her smile can win millions of hearts and more than everything she carries herself well.
16
Marian Rivera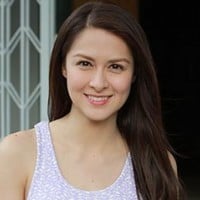 Marian Rivera Gracia-Dantes, known professionally as Marian Rivera, is a Spanish Filipino commercial model and actress, best known for her roles in Marimar, Dyesebel, Amaya, and Temptation of Wife.
I never met her personally. I wish I could. And I'm still hoping. First time I ever saw her act, I already loved her. She must be one of the most beautiful celebrity in the Philippines. Her face, her body and her inner attitude must be very beautiful. She possesses that smile you can never forget the whole day, it brings positive vibes. Many people love her so much for her kindness and beauty in and out. Very real girl, and very loving when it comes to her family, friends and relationship. Her heart always go to those who is less fortunate, she gives hope to anyone hopeless. She loves her fans so much. She is a goddess. Proof is her being Philippine's Sexiet Women. No doubt, she could also be the most beautiful girl in the world.
First I saw her in person, I could not believe she has that kind of aura that will make you blown away. So classic and social beauty that everyone should do anything just to see her. The reason why she is blessed is that because of her enigmatic beauty, very kind, down to earth person and the attitude that everyone should know how pleasing her personality is. A true/real person which you can never say bad things about her when you already knew the real her. I Love You.

-Randy Reyes-
I love Marian Rivera, she's the most beautiful woman all over the world specially in the Philippines and she's so talented, versatile actress and she has a beautiful face among the celebrities in the Philippines. She's not plastic but Frankly, and some filipino loves Marian Rivera not only in the Philippines but in the whole Asia. She's so Popular because she is great when it comes in Acting performances.Lastly, We love Marian Rivera she is the "Goddess of Beauty"
I don't actually perceive into looking one's beautiful physique outside but the brightness of gem that is inside within thy character and I believe that Marian Rivera is the one. Beauty or attractive face doesn't matter as long as you do not put your positive human virtues into a sincere and genuine actions towards every individual living in the domain realm. You can reach people by your heart not the acting of goodness towards others and as I see from the window of the soul of Marian, she is ameliorating people through her shimmering smile and golden heart.
17
Demi Lovato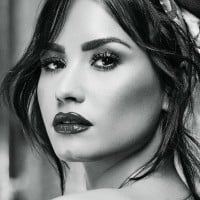 Demetria Devonne "Demi" Lovato is an American singer, songwriter, and actress. After appearing on the children's television series Barney & Friends as a child, she received her breakthrough role as Mitchie Torres in the Disney Channel television film Camp Rock and its sequel Camp Rock 2: The Final Jam. ...read more.
She is the true definition of gorgeous.
Her smile is so beautiful contagious, it will make you totally fall in love with her.
Everyone had a seductive picture but she's just smiling because she's just so beautiful.
She is a good singer also she is beautiful...
She's a great singer and a beautiful woman..
18
Audrey Hepburn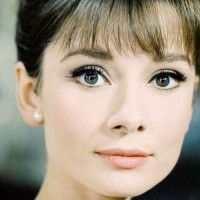 Audrey Hepburn, born Audrey Kathleen Ruston (4 May 1929 – 20 January 1993) was a British actress and humanitarian. Recognized as a film and fashion icon, Hepburn was active during Hollywood's Golden Age. She was ranked by the American Film Institute as the 3rd greatest female screen legend in American film history and was inducted into the International Best Dressed List Hall of Fame.

Hepburn appeared in fewer films as her life went on, devoting much of her later life to UNICEF. She had contributed to the organisation since 1954, then worked in some of the poorest communities of Africa, South America and Asia between 1988 and 1992. ...read more.
She was from an era where surgical procedures remotely exist. Most beautiful women from her generation looked more real than ever compared to movie stars in today's time.
She's Actually ranked "the most Beautiful Woman ever", and it's a Title well deserved.
So very beautiful inside & out, classy, elegant, intelligent and kind.
What? Why is she 112 :o guys is it a joke or something?
19
Jennifer Lopez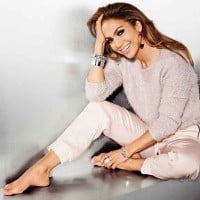 Jennifer Lynn Lopez, also known as J. Lo, is an American singer, actress, dancer, fashion designer, author and producer.
Even I as a girl would say she's gorgeous and definitely hot!
I can't believe she is number 15 JLo is beautiful, sexy, hot and gorgeous... come on.
She makes me believe in Love at first sight!
When she smile, she looks amazing...
20
Anne Curtis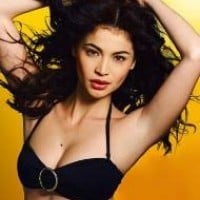 Anne Ojales Curtis-Smith, also known as Anne Curtis-Smith or simply Anne Curtis, is a Filipina-Australian actress, television host, recording artist, and VJ in the Philippines.
She might not have that really voluptuous body but once you see her, she will really make the temperature rise. She is hot and sexy on her own way. Everybody will drive their attention to her luscious lips and she is one of the ladies who wears red lipstick with confidence! She is perky, she is fun, she is the life of the party. Her smile is so beautiful. She has this crazy attitude yet sophisticated.
She's humble, crazy in a cutest way that's why Filipinos love her. She inspires everybody to believe in their dreams and pursue it and that dreams do come true. I love her personality. I love her perseverance. She's very down to earth. She does crazy things in her noontime show, it's showtime, just to make people happy and that's the true essence of being beautiful! She captures the heart of the madlang people!
Hot, beautiful and sexy that's anne curtis.
She's gorgeous and oozing with sex appeal!
21
Jessica Alba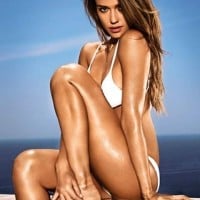 Jessica Marie Alba is an American actress, model and businesswoman. She has won various awards for her acting, including the Choice Actress Teen Choice Award and Saturn Award for Best Actress on Television, and a Golden Globe nomination for her lead role in the television series Dark Angel.
What do I read there? She's more the cute girl next door? Are you insane? If all the girls living next to me would be like Jessica Alba I would be living in a perfect world. Jessica Alba is certainly not a " girl next door type ". She is really a sex symbol / icon. Have you ever took a close look at this exeptional beautiful girl? Check your eyes out as soon as you can 'cause you don't know what you're saying. Belongs without a doubt in this list and if you ask me, deserves a higher rank on this list!
Come on. Get your heads out of the 80's. L never quite understood those dudes of the 80's and their fascination miss Jessica Allba. Sure she's good looking... But the hottest ever or an iconic sex symbol?! To me she's more the cute girl next door
I love her so much. But I'm so surprised Camilla Bell didn't make the list! I think she has it all... I love her in "From Prada to Nada".. She is almost perfect (no one is perfect). If I was a guy, I would date her... But mayb she wouldn't! Haha!
People have done studies that show her face is the perfect proportion for beauty. And her waist to hip ratio is the perfect 7.0. These are facts
22
Sandara Park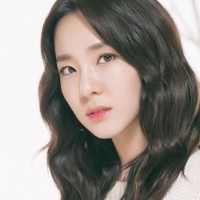 Sandara Park, also known by her stage name Dara, is a South Korean singer, dancer, actress, model, and host.
She have this image of a fresh girl! A really gorgeous face with or without makeup. Her image fits all image, whether it's hip hop, sexy or innocent.. She can do it all without disappointment. I always wonder how someone can still look so young and fresh even though she's 30?!

What's most important is that she is really beautiful on the inside. She is really nice to her friends and she cares about them like a family! She has an absolute beautiful heart. She has done many for other people whether she knows them or not. How do you get someone as sweet as her when she's really popular all around the world. Her humble attitude moves me so much..
Put her in any type of clothing or outrageous hairstyle and her beauty still shines. She's a chameleon, and very versatile. She is a woman who seems to be drinking from the fountain of youth because of her vampire like appearance and goddess features. There is perhaps the need to invent a greater adjective beyond the word "beautiful" to describe Sandara Park. She's gorgeous, stunning, in every humanly way possible. She looks amazing dolled up but even more flawless in minimal to no make up at all. She's lovely the way she is, simple yet breathtaking and she doesn't even need to try. She just is. Above all, She owns a beautiful heart, passionate with her work and self less to the people she cares about. She's born beautiful inside and out.
Many beautiful women in the world. But what sets Sandara apart is she is a chameleon. No matter the color or style of her hair, the clothes that she wears or the makeup she uses, she exudes beauty. People call her goddess, Dara Dara Bright Dara because her brightness comes from within and when you are in her presence, you will never be the same again. Because she touches you not only with her beauty, but with her kindness and giving heart. She loves her family, friends and fans, always helping others in their time of need. She is solely responsible for the taking care financially of her mother, brother and sister. Her goodness and character only makes this Idol not only stunningly beautiful but one who is loved and respected by all.
She should be on the top position why? Because she's not just beautiful in the outside but also In the inside.. Her beauty is just unexplainable she's like a goddess, an angel she's almost in her 30's but her age is nothing compared to her baby face, she do looks so childish but she really looks so cute... She's not an ordinary girl who just showcase cuteness or what SHE'S THE COOLEST GIRL her baggy clothes looks So elegant while so fit to her.. When she wears just a simple shirt, jeans and comfy shoes her beauty's just unexplainable and of course when she wears dress ghaad SHE'S ALMOST PERFECT! And she has this certain charisma that would make you fall for her..
23
Vanessa Hudgens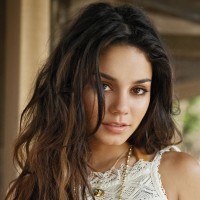 Vanessa Anne Hudgens is an American actress and singer. Hudgens rose to prominence playing Gabriella Montez in the High School Musical series.
She is beautiful.
24
Mila Kunis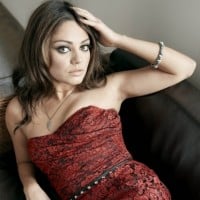 Milena Markovna "Mila" Kunis is an American actress. In 1991, at the age of seven, she moved from the Ukrainian SSR to Los Angeles with her family.
She should had stay in Ukrainia! This girl is so ugly. Out of shaped eyes on a too big head for her body ( looks like she was conceived by ET ).
And that annoying voice of her doesn't improve her beauty at all.
She's just a too overrated ( acting and beauty ). Deal with it!
Id smash her so hard
25
Catherine Zeta-jones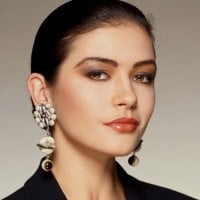 Catherine Zeta-Jones is a Welsh actress. Born and raised in Swansea, Zeta-Jones aspired to be an actress from a young age.
Catherine zeta jones is to beautiful to rate just to see her would be better than winning the lottery.
Beauty, class and talent all in one.
Shes the most beautiful definitely oh and by the way I'm not sure that half of these women are in the right list... I dunno man
She is without doubt the most beautiful woman I've seen on the planet
PSearch List