Top 10 Most Popular Celebrities
The Top Ten
1
Tom Hanks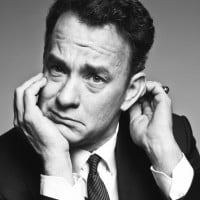 Thomas Jeffrey "Tom" Hanks (born July 9, 1956) is an American actor and filmmaker. He is known for his roles in Splash, Big, Turner & Hooch, Philadelphia, Forrest Gump, Apollo 13, Saving Private Ryan, You've Got Mail, The Green Mile, the Toy Story Franchise, Cast Away, The Da Vinci Code, Captain Phillips, and Saving Mr. Banks.
Everywhere I go on the internet, I see his face. He has a massive fanbase, and he's definitely deserving of it.
Life is a box of chocolates, although you'll never know what you're gonna get.
Such a very 'Versatile Actor' he is. Swell...
Love to meet him one day. So much talent.
2
Shahrukh Khan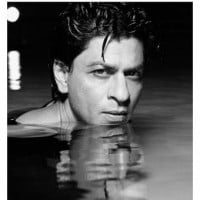 Shah Rukh Khan, also known as SRK, is an Indian film actor, producer, and television personality. Referred to in the media as the "Badshah of Bollywood", "King of Bollywood", "King Khan", he has appeared in more than 80 Bollywood films, and earned numerous accolades, including 14 Filmfare Awards.
This man is surely the biggest movie star. He is the king who can do everything. He is a great actor, a popular star, a big charity giver, a nice sportsman and a great family man. With double century awards and a century nominations he is an epitome of style and hard work. His dedication inspite of 20+ injuries is just breathtaking. There is nothing he dint achieve. Apart from all these, he came as a poor boy with no film background. His competitors changed and changed but he was, is and will be constant and consistent. He started from "zero" and reached the top. He is the one and only Shah Rukh Khan.
We, as fans, wish only the best for you. You deserve to get all the love, respect and success of the world. We believe in you because you believe in us. You deserve to be up there at the pinnacle of glory. You deserve to remain the uncrowned reigning king of Bollywood. You deserve every joy in the world. All of your films deserve to touch the 1000-weeks margin at the box office. You are the King of our Hearts. Your fans cannot thank you enough for the impact that you create on us. Yes Shah Rukh, we believe you that life not be a bed of roses, but at the end of it, everything turns perfect. We wish that your inspiring interviews, your beautiful films, your witty and sometimes dirty jokes continue forever and ever, and we keep falling in love with you every moment. On behalf of all the SRKians, let me reverberate this once again: "One Life. One Love. Team SRK.
Shahrukh Khan...
when I listen shahrukh khan my hearts will be beats very fast.. Because he is the only one actor in the world. He make you cry laughing and how to do true love... when I watch shahrukh khan movie I feel I'm going to difrance world when you find everthing... Really he is the best actor in the world and I'm sure 101% sure you can't find same quality in the any actor.. And one of the most thing why we call to baadshah because he respect every one this quality win my heart and sure win everyone heart... He donate very very much but this man never show and everyone know that very well... He is the my life my dream my idol... My love for shahrukh khan never finish and never die...
He is kind and will always take care about the problems of his friends. He is a person who is very easy to discuss and talk with.

He likes to help people. For me he is a very special human being..Shah Rukh Khan is the rage of the country he is a superstar and loved by millions of people...he's a very very hard working actor er doesn't take anything for granted..SRK is a one-take artiste. He's brilliant and he's really quick. Shahrukh is a powerhouse. Even though he has hurt his back, his energy level never dips on the sets, he's constantly hyper, and he wants you to do the shot fast. He's excellent with improvisation, a very fine actor to work with. He is not selfish. He will never try to take your line or your place, sure, he keeps you on your toes. His timing is really good and if you are not alert you drop the scene from your side. He's all there. And his energy spreads to the whole crew.Is it only 25 years? May he continue for another 40 years. He has been a very big ...more
3
Michael Jackson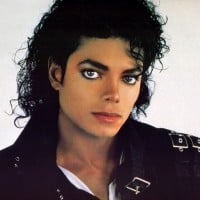 Michael Jackson (Michael Joseph Jackson; August 29, 1958 – June 25, 2009) was an American singer, dancer, and songwriter. He passed away from cardiac arrest caused by a propofol and benzodiazepine overdose on June 25, 2009. He donated (at least) a remarkable 500,000,000 dollars to charity. Michael is also known as The King of Pop (a title given to him by Elizabeth Taylor) or under the initials MJ. Dubbed the King of Pop, he is regarded as one of the most significant cultural figures of the 20th century. ...read more.
"Michael Jackson was the biggest celebrity that I known all my life that had walked this planet. I know that some other people might be good Entertainers but Michael Jackson was better than all these people out here even better than Elvis Presley. I think that everyone on this planet should take a break from what they are doing to see what this King Of Pop had done for us from young to old and I think that people don't appreciate him because he is very talented, handsome, and had done some many things to change our world. I think that people even the media, press and etc. had treated him badly because he was getting all the attention and they tried to tear him apart but it wasnt gonna happen. This man as we all should be thankful that god has brought him into our world and let us be able to imitate him. Seeing some of these people imitating him and becoming a impersonator is the best thing for this world so we can keep his legacy going and his joy throughout the planet.
Michael Jackson was, is & always will be number 1..
whoever made this list needs to check the facts before making a list like this for everyone across the globe to see. Go anywhere in the world & ask about Michael Jackson, everyone knows him. Can you say that about the top you have listed before him.
He was a Rare diamond in this world with many facets..
He shared his resources with the world, which makes him number one by default. The others make a name for themselves & keep the money to themselves.
Michael have it back to the less fortunate.
He did everything in his limits to end world hunger, animal cruelty, child welfare & healthcare. How many other celebrities on this lame list has even bothered to do anything for others.
Just because you are good at art doesn't make you popular & lives across the world. You have to me a MICHAEL JACKSON to be immensely popular, cause hysteria wherever he went & have a mental connection inspite of the language barriers. His ...more
Michael you are the best ever lived! You teach us how to love! You walk up us you bring us to the light and bring us to the fairyland from the selfish world! Michael you make me a better person! Michael you tell us that the biggest and greatest happiness is to help the people and see the smile on their faces! Michael I know you are innocent and your voice and everything is real love you forever!
Because of he was the most heavenly person ever lived on planet earth. I know that Justin Bieber, Lady Gaga etc. Are great entertainers as well as Michael, even though some people may think they are even better, they'll never realize what "it" is about. Every singer can say something connected to God, some mean it, others don't. But the point is: Michael was not only a singer, entertainer etc. He is more...
4
Selena Gomez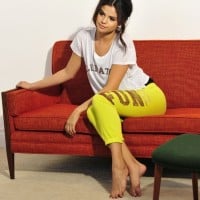 Selena Marie Gomez is an American actress and singer. She is best known for songs like "Come & Get It", "Good For You", "Same Old Love", and "It Ain't Me". Selena Gomez's voice is mezzo-soprano but she usually sings in alto. She is best known for her role as Alex Russo in Wizards of Waverly Place.
I don't think she sings too well without auto-tune but, she does seem very nice and caring. I think her songwriting style is very average but, she makes catchy tunes. If people don't like her because of her voice, I can understand why they would like her for her personality instead.
I absolutely love Selena. She is my role model and I have had an obsession for her ever since I was little. I think she is so talented and that she has been through so much to get to where she is now. I have loved watching her grow up and become a woman. She has learned so much from her years and think that she is some of the most amazing people ever. I absolutely think that she deserves to be on this list. I love her with all of my heart. ❤️
She is beautiful. she is a person that lights up the world. she inspires me everyday. especially when she said " if you are broken you don't have to stay broken."Ever since I heard that speech, I never gave up. Thank you Selena!
She is the most prettiest, gorgeous, beautiful (from inside and outside) girl that the world has witnessed. I will throw a huge party if I get to meet her. that's the biggest wish of my life
5
Beyoncé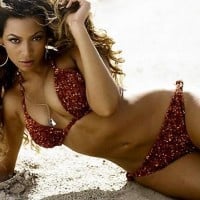 Beyoncé Giselle Knowles-Carter, is an American singer and actress, who started out in the popular pop/r&b girl group Destiny's Child. They had multiple top 5 hits such as "No, No, No", "Say My Name", "Bills, Bills, Bills", "Survivor", "Independent Women", "Bootylicious", and "Jumpin', Jumpin" from 1999 to 2004. After they broke up in 2006, Beyonce pursued her solo career, creating smash hits such as "Crazy In Love", "Single Ladies", "Halo", "Partition", "Irreplaceable", "Drunk In Love", "Baby Boy", "Beautiful Liar", "7/11", and "Run The World (Girls)", and has since become one of the most influential performers and biggest celebrities of the 21st century.
This woman right here is the best female artist, yeah there is Katy and Taylor but she can beat them anyway. This Single Ladies singer should be at the top of the charts.
Beyonce is real, and she worked hard to be good. Her voice is powerful, and she deserves to be top.
Come on everybody likes beyonce a bunch of people above her are controversial and unlikeable and Miley Cyrus her producer is lame don't know who he or she is but her voice is totally messed up you can totally tell that isn't her real voice they just change it to make it sound different.
She is like...the most talented person on the planet. No one can have her natural talent
6
Lady Gaga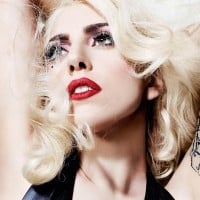 Stefani Joanne Angelina Germanotta, known professionally as Lady Gaga, is an American singer, songwriter, and actress.

On the start of her career, she performed at an event called the Lollapalooza Festival during 2007 whereby a record label company Interscope found her due to her performance being "amusing" to watch. Since Interscope found her, she was a mastermind behind her songs with a team of producers namely Rob Fusari and RedOne. Most of her songs were deep unreleased cuts, due to her having more than 30 songs and 17 were picked. ...read more.
1. As of March 2011, she has 31,110,369 likes on facebook and hailed as the most liked celebrity in facebook and defeats Michael JACKSON with only 30,530,707 likes.
2. She got number 1 Twitterholic based on followers and she has 8,953,225 followers. Next to her is Justin Bieber with 8,328,290 followers.
3. Her song born this way becomes number 1 in the top 100 music hits!
Love her, from singing to American horror story, fashion to being a strong women. shes a positive role model and creates a path instead of following one. I love that about her!
She is the most powerful woman in the world! Way more talented than Eminem and Carie Underwood. She should most definitely be placed 1st. DUH!
Lady gaga is slacking but she still is probably the best before Madonna I just wish she would make a new song.
7
Jennifer Lawrence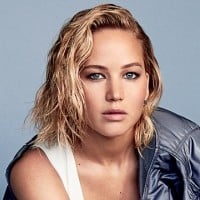 Jennifer Shrader Lawrence is an American actress. Lawrence began her career in television, playing her first major role as a main cast member on the TBS sitcom The Bill Engvall Show.
Jennifer is the best celebrity EVER. She's just so down to earth, an amazing actress and well, she's just so loveable. Everyone can relate to her and her personality is just gold. I love her so much and she is mine, and many peope's idol. She was incredible in all of her movies, and really brings her characters to life. She definitely deserved best actress and I think that she could deserve a million more. She should definitely be number one on this list!
I haven't really love any other actress as much as I love Jen. Jennifer is the best. Her beauty, her style, her personality and moreover KATNISS EVERDEEN... she nailed it. And how can we forget her love for food especially pizza! Seriously she's really one heck of a woman. And I just adore her friendship with Josh. And she accepts herself. She knows her flaws and isn't afraid to show who she really is. I literally love this woman so much...
She stayed true to herself even under all the stress and pressure. She knows how to accept criticism and not let them get to her. She represents beauty, fearlessness and courage.
Not only is she attractive, talented, pretty, kind, beautiful, and gorgeous. She is also funny.
8
Britney Spears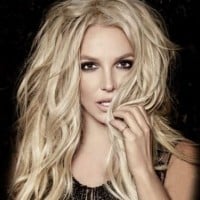 Britney Jean Spears (born December 2, 1981) is an American actress and singer who was born in McComb, Mississippi, and grew up in Kentwood, Louisiana. She performed acting roles in stage productions and television shows like "The Mickey Mouse Club" as a child before signing with Jive Records in 1997 and going on to become a pop superstar and one of the most famous female pop singers of all time. She is best known for her songs such as "Toxic", "...Baby One More Time", "Circus", "I'm A Slave 4 U", "Oops!... I Did It Again", "Work B****", "Womanizer" and "Till' The World Ends".
I really love and admire Britney Jean Spears so very much ! I am a big huge fan of Britney Spears and I really love her and her amazing songs and her wonderful singing voice . My top favorite songs from her is : From the bottom of my broken heart, Sometimes, Oops I did it again. Lucky , 3 toxic, womanizer, Email my heart, Boys, Don't let me be the last to know , what you see is what you get, born to make you happy I'm not a girl , not yet a woman .
Whether you like her or not; and I don't think there are many reasons these days not to, Britney Spears has been an extremely public figure for nearly 2 decades. She's known worldwide; and while she doesn't sell as many number 1 hits as newer artists, she is more well known and identifiable than they are.
So you think Christina Aguilera is more popular than Britney? Oh, come on, give me a break. It's not about talent. It's popularity. Let's be objective.
She still gives people a reason to talk about her. You go girl!
9
Barun Sobti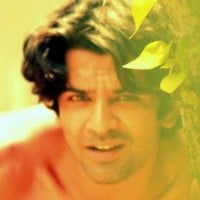 Barun Sobti is an Indian actor. He is most famous for his role "Arnav Singh Raizada" for the show "Iss pyaar ko kya naam doon". This character won millions of hearts.
Love you man forever. You are the best. Barun is so cute, hot, and sexy! He is such a wonderful actor! Can't even get my eyes off of him! He wins everyone's hearts!
Love you man forever. You are the best barun is so cute, hot, and sexy! He is such a wonderful actor! Can't even get my eyes
Off of him! He wins everyone's hearts!
The only people who have heard of him are indians. I honestly don't know how he is above people like Johnny Depp and Katy Perry?
I love you barun sobti you are my true love ishq you barun sobti
10
Jackie Evancho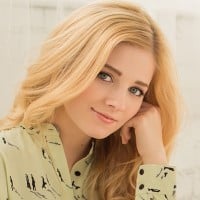 Jacqueline Marie "Jackie" Evancho is an American classical crossover singer who gained wide recognition at an early age. Since 2009, she has issued an EP and eight albums, including a platinum and gold album, and three Billboard 200 top 10 debuts. Evancho's latest album 'The Debut', was her eighth consecutive release to reach No. 1 on the Billboard Classical Albums chart. In 2017, Evancho performed the U.S. national anthem at the presidential inauguration of Donald Trump and became the youngest person ever to perform a concert series at Café Carlyle.
Instead of criticizing someone you you don't know why not listen to her music and see if you can broaden your appreciation. This young lady has a voice w/o comparison. Sings in several languages and by the way is very popular in Europe and Asia. It's in the US that she is underappreciated because most people are either in the Pop or CW category.
A friend (a concert "snob," having attended hundreds of shows in NYC and New Haven) attended Jackie's Providence concert with me. After the concert, he said that he had never before, at any level, experienced such deep mutual affection between performer and audience as he had experienced that night. He was very moved. As was I!
At 16, she has had an immense talent since she was 10! She has a heart of gold, a Jiminy Cricket conscience, an unmatched beauty inside and out; and she is as unaffected as the sweetest girl next door! Gotta love her!
Jackie Evancho is becoming the most beloved by more and more people by her example. Jackie's intelligence, wit, and maturity has carried her incredible singing talent to superstar level.
The Contenders
11
Adam Levine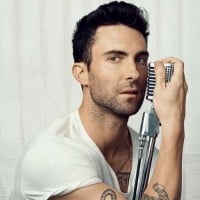 Adam Noah Levine is an American singer and songwriter. He is the lead vocalist for the Los Angeles pop rock band Maroon 5. ...read more.
May the Lord bless this hot man! Oohh God Bless! I am going crazy! Love you Adam...most especially at the voice! Oh may the Lord God bless! Xoxoxoxoxo
Hot! Hey, I didn't say I was just attracted to dudes named Luke.
He is the best singer ever! Sweet like sugar!
12
Dwayne Johnson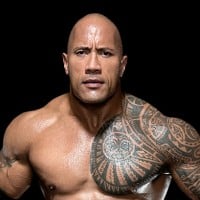 Dwayne Douglas Johnson, also known by his ring name The Rock, is an American and Canadian actor, producer and semi-retired professional wrestler, signed with WWE.
He's my favorite celeb and I LOVE HIM! Jumanji. Just gonna put that out there!
He is so funny
13
K.S. Chithra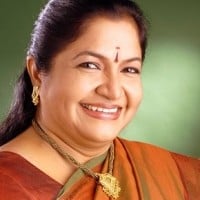 Krishnan Nair Shantakumari Chithra, often credited as K. S. Chithra or simply Chithra, is an Indian playback singer from Kerala. Chithra also sings Indian classical, devotional, and popular music.
She's such a music icon with powerful vocal and good personality, she is gorgeous, beautiful and very fashionable. Everywhere she goes people will amaze with her aura and her beautiful mesmerizing voice. She is very friendly to people including fans and always give her best when singing. She is an A class singer.
Instead of criticizing someone you you don't know why not listen to her music and see if you can broaden your appreciation. This lady has a voice with out comparison. Sings in several languages and by the way is very popular in Europe,Arab and Asia. It's in the US that she is underappreciated because most people are either in the Pop category.
K. S. Chithra is a person that lights up the world. She is amazingly beautiful and talented. She has a lot of respect and cares for others. And she has a lot of religious values. She's the best.
Extremely popular in India, a nation of 1 BILLION people. The ones who have not heard of her must be American middle-schoolers, who only like what their friends tell them to like.
14
Eminem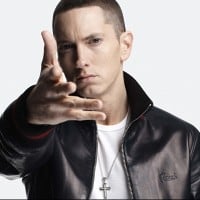 Eminem, born Marshall Bruce Mathers III, is an American rapper, actor and music producer born on October 17, 1972 in St. Joseph, Missouri. Eminem has sold over 300 million records making him the bestselling hip-hop artist of all time. In addition to his solo career, he is a member of D12 and (with Royce da 5'9") half of the hip-hop duo Bad Meets Evil. Rolling Stone ranked him 83rd on its list of 100 Greatest Artists of All Time, calling him the King of Hip Hop. Including his work with D12 and Bad Meets Evil, Eminem has had ten number-one albums on the Billboard 200 and 5 number-one singles on the Billboard Hot 100, and 13 worldwide.
He should be the first, Eminem has a huge fandom and his songs are the definition of true music. No other artist can compete to the depth and meaning he portrays through his songs, also he's won academy award for the best song ever - lose yourself. Although acting isn't his profession he did a terrific role in 8 mile. Coming to his personal life he's gone through the worse and yet rose to success because of his passion, talent and hard work
He has contributed towards Detroit showing his love for his city. We are not his fans just like it, it takes a lot to achieve this huge fan family, he has touched our hearts and souls with his songs, given us hope and motivated us to be the best of ourselves. Eminem is Life.
How to become popular like Eminem:

Turn on a hip hop drum machine and rap about killing your mom and wife in an angry voice.

That's all you have to do!

And your hit song is number 1 on the at40 chart, and you have preteen kids who think they're "MATURE" enough to listen to you!

What an A-Hole!
The best talented with great song writer
He is not fake he is real
Some people use to compare him with Justin Bieber...
It's like to compare the Beatles with one direction
Err.. he should be #1 with 90 million people followers in face book
He should be ahead of Lindsay Lohan, Miley Cyrus, and Britney Spears.
Their all on drugs and alcohol but Eminem is not, Also the best rapper in the world should be up their at 3 not 6.
15
Abraham Lincoln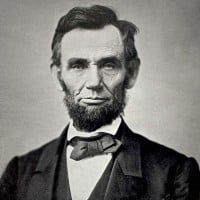 Abraham Lincoln (February 12, 1809 – April 15, 1865) was an American lawyer and statesman who served as the 16th president of the United States from 1861 until his assassination in 1865. Lincoln led the nation through the American Civil War and succeeded in preserving the Union, abolishing slavery, bolstering the federal government, and modernizing the U.S. economy. He married Mary Todd and they had four boys, only one of whom lived to maturity. In 1858 Lincoln ran against Stephen A. Douglas for Senator. He lost the election, but in debating with Douglas he gained a national reputation that won him the Republican nomination for President in 1860.
Abe doesn't belong on this list:

1. He's a politician not a celeb.
2. HE DEAD
16
Taylor Swift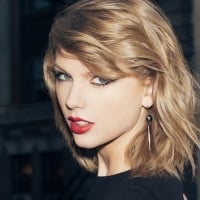 Taylor Alison Swift is an American singer-songwriter. She was born on December 13, 1989 in Reading, Pennsylvania. She is best known for writing personal songs and for having won 11 Grammys. She became interested in country music when she was around 9 years old, and after watching a documentary about Faith Hill, Swift felt that she should go to Nashville to begin a country music career. She then signed a contract with RCA Records and began to write songs.
Taylor Swift IS the music industry. Making her first album when she was 16, she has won ten Grammys, released 9 critically acclaimed albums, is one of the youngest people to have won album of the year (2nd youngest, next to Billie Eilish), and has had the most successful tour of all time. Her lyrics (especially on her newer albums) have are wonderful and she has a nice alto voice. Personally, my 2 favorite albums by her are folklore and Speak Now, so if you haven't listened to a lot of her music, I would recommend starting there.
Taylor Swift should be #1. She cares about her fans and she has an amazing singing voice. I can't believe in New Year's Eve of 2018, she put her Reputation Stadium Tour movie on Netflix. This is why she's the best. She's better than Katy Perry and Ariana Grande.
Super sweet and thoughtful. She is always doing nice things for people weather she knows them or not. In fact, I am convinced that doing nice things for people is a major hobby for her. I love that you love doing nice things for people Taylor!
I don't get why people are mean to her! She didn't do anything to you! She's really nice and supportive, and before anyone says she only writes about her exes, check out her albums please!
17
Kanye West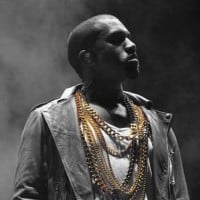 Ye (born Kanye Omari West; June 8, 1977) is an American rapper, songwriter, record producer and fashion designer. He is regarded as one of the most influential, as well as controversial, artists of the 21st century. ...read more.
He's nothing but a rectal smear. Absolutely talentless and worthless.
Sorry didn't mean that
18
Adele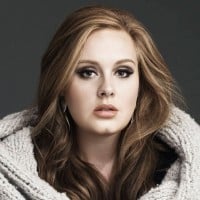 Adele Laurie Blue Adkins (born 5 May 1988) is an English singer and songwriter. Graduating from the BRIT School for Performing Arts and Technology in 2006, Adele was given a recording contract by XL Recordings after a friend posted her demo on Myspace the same year. She is best known with her international hit singles like Rolling in the Deep, Someone Like You, Hello, Easy On Me and the success of her second, third and fourth studio album which is 21, 25 and 30.
After watching how quickly the tickets sold for her Minneapolis show, I think she's better than the 91st favorite celebrity...
Nothing outstanding about her voice, especially when she's swearing!
Amazing voice. Should be in top 20
19
Rihanna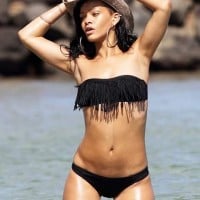 Robyn Rihanna Fenty is a Barbadian-American pop singer. Born in Saint Michael and raised in Bridgetown, she first entered the music industry by recording demo tapes under the direction of record producer Evan Rogers in 2003. She ultimately signed a recording contract with Def Jam Recordings after auditioning for its then-president, hip-hop producer and rapper Jay Z.
The greatest singer of all time, right next to My Chemical Romance (they are so passionate about what they do and their music makes me excited and give me energy)She's beautiful and she has a great voice. Her music is truly amazing and she is a good influence for young women, she is herself and always supports other women. Also she went through a rough time, especially with Chris Brown hurting her
Why would I love her? She can't take criticism and she dissed one of her fans one time. Why is she number one?
Her interview with Oprah shows how emotionally intelligent she is. She really loves her fans and knows how to have fun
Sad what Chris Brown put her through over a certain amount of time.
20
Barack Obama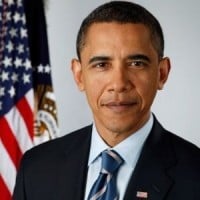 Barack Hussein Obama II (born August 4, 1961) is an American politician who served as the 44th president of the United States from 2009 to 2017. He was the first African-American president of the United States. A member of the Democratic Party, he previously served as a U.S. senator from Illinois from 2005 to 2008 and as an Illinois state senator from 1997 to 2004.
Everyone who said Obama is stupid is wrong. Because if Obama was stupid he wouldn't be president. Some of his actions are stupid but it doesn't make him stupid. He did a big thing and tackled many challenges but he still succeeded. We proved that we are still a people capable of doing big things and tackling our biggest challenges. -Barack Obama
Apparently so, since he was named the most admired man in America for 2015...
WHOEVER put Obama is stupid needs to go back to fourth grade, mostly because Obama is not stupid and they don't know how to spell
21
Elvis Presley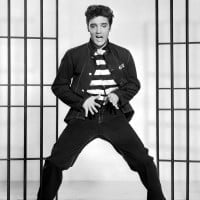 Elvis Aaron Presley (January 8, 1935 – August 16, 1977) was an American singer and actor. Dubbed the "King of Rock and Roll", he is regarded as one of the most significant cultural icons of the 20th century. His energized interpretations of songs and sexually provocative performance style, combined with a singularly potent mix of influences across color lines during a transformative era in race relations, led him to both great success and initial controversy. ...read more.
My #1 is Elvis, Elvis, Elvis!

He is still a record breaking music icon, 42 years after his death. He was The King of Rock and Roll and Artist of the Century. As much as I loved his great voice, his heart stopping good looks and the energy in his performances. Most of all, I love him for his kind and generous heart.

It is reported that Elvis used to say "what good is fame or fortune if you can't share it with your friends." He gave so much, to his friends, family, charities, strangers, fans...that is someone with love in their heart. So, I have nothing but respect and honor for Elvis the man.

Few facts:

He was the largest single contributor to the Pearl Harbor Monument.

Ed Sullivan introduced the song describing Presley's plea for people to donate to the charitable cause of Hungarian refugee relief. In a subtle attempt to explain Presley's choice to sing a gospel song, Sullivan said Elvis was going to "sing a song he feels that this is sort of in the ...more
The greatest singer ever, the most charismatic entertainer ever, the star with the most fans ever. Nearly three quarters of a million people visit his house annually and thousands go to Graceland every year on the anniversary of his death. A legend, a musical genius and a great humanitarian. His music will last forever and no one will ever take his crown. Elvis, the most amazing and coolest man who ever lived. Your enormous following of fans around the world will love you always.
Why is elvis at 20? He is the most famous popular entertainer who has ever walked the planet, he is known worldwide by just his first name. He is in the record books as selling far more records than anyone else, has 30 statues of him around the world, the only musician who is inducted into all 5 music halls of fame. Broken all attendance records and all by the time he was 40! No one will ever equal him, his music and his fame will last forever. Only 1 per cent and at 20, this poll must be rigged.
You cannot equal the impact he had on the world's music history. He was a natural mega talented artist, he set the standard by which all the rest tried to emulate him. He was the boy from mississippi who dared to rock. Elvis is the most popular, famous artist who has ever lived, born to be the King. He still has a massive influence on music today 42 years after he passed away. Bless you gorgeous man, your millions of fans love you. Rest in peace.
22
Chris Pratt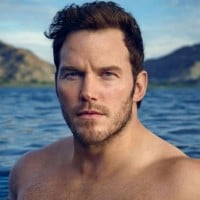 Christopher Michael "Chris" Pratt is an American actor. He came to prominence from his television roles, including Bright Abbott in Everwood and Andy Dwyer in the NBC sitcom Parks and Recreation.
He is the best actor ever! I'm in love with him...

he is amazing: in Guardians of the galaxy, passengers, jurassic world, parks and recreation, etc.

will you marry me?
He is awesome unlike that hack Jennifer Lawrence!
No! he should be in the top five, who ever put these in order "screw you! "
23
Justin Bieber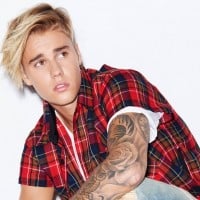 Justin Drew Bieber (born March 1, 1994) is a Canadian singer, songwriter, and record producer. He currently resides in Ontario, Canada and is Christian. He is the son of author Pattie Mallette. ...read more.
So many people are hating on him and other celebrities, but he still stays strong. Every person in this world makes mistakes, including him, because he is also human, right? So haters, you don't have the right to hate him. If someone has done something wrong to you, then you have the right to hate them, but he hasn't done anything wrong. He is a good person. He makes better music than other artists in this world. He is a legend of all time. Beliebers always love him. He is a superstar. And please stop calling him gay. There are many celebrities in the world who may look like that, but I don't think he looks like that. Haters are trying to diminish his fame, so guys, please don't hate him. He is the best.
He has saved more lives than you, so you have no rights to judge. His music inspires people, and has helped them get through difficult times. Haters need to get a life, because someone you know might not be in your life today if it wasn't for him. Not to mention that he is so damn gifted in every way imaginable. Listen to his music, it speaks.
I believe that Justin Bieber is the most popular of all celebrities as he is the kindest,most loving and generous person I know. Just as a wise quote once read people will forget what you said, people forget what you did but people will never forget how you made them feel. GO! GO! JUSTIIN!
Samantha Smiles
Sadly, he is the most famous celeb. Still, his fame has gone down a bit and I am glad that some of his fame is gone...
24
Olivia Holt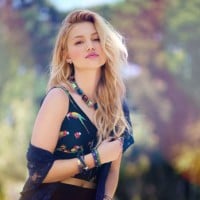 Olivia Hastings Holt is an American actress and singer who starred in the Disney Channel Original Series I Didn't Do It.
Olivia Holt absolutely disgusts me. In my opinion, she has no place in the musical industry. Or in the drama industry. Miss Holt needs to grow up and stop being a spoiled no-talent.
To the Person Below My Comment, you are so totally right! Olivia Holt is the best ever! She is pretty, funny, a good singer AND a good actress!
Why is she on here? Not hating, this just isn't the list for her.
Olivia Holt is awesome! She deserves to be #1!
25
Johnny Depp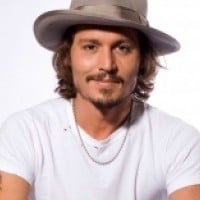 John Christopher "Johnny" Depp II (born June 9, 1963) is an American actor, producer, and musician. He has won the Golden Globe Award and Screen Actors Guild Award for Best Actor. His role in a movie is often rather big. His character is often on the "loopy side" and his character being in a darker state of mind, etc.
Without a doubt the most loved and most respected one of the most beautiful person ever both inside and out. Johnny Depp is the real deal... Much Love xoxo
Johnny depp is the only really talented and amazing actor out of this $h! T list :p serieusly where are the awesome celebs!?
The comments on almost every vote list is annoying and unrealistic. But Johnny deserves a spot in the top ten
Get along little dogies
git along Git along
Get along little dogies
Git along I'm a headin for the last round up..He did great as John Dillinger
PSearch List