Top 10 Saddest Deaths of 2018
The Top Ten
1
Stephen Hawking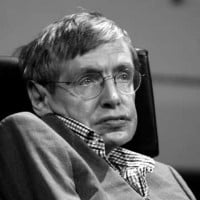 Stephen William Hawking (January 8, 1942 - March 14, 2018) was an English theoretical physicist, cosmologist, author and Director of Research at the Centre for Theoretical Cosmology within the University of Cambridge. His most famous research was on the theory of Black Holes.
As I've said one time, but will now say again, I give my biggest of condolences to this century's Einstein as Hawking's legacy and contributions, whether they be in the scientific field or as a model of inspiration to others, will forever live on and not be forgotten.
Your contributions will be instrumental in the understanding of theoretic. You will be missed.
Months and days has passed, and I still can't get over the death of one of our era's best academic minds.
2
Stan Lee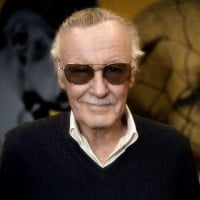 Stan Lee (December 28, 1922-November 12, 2018) was a comic-book writer, editor, publisher, media producer, television host, actor and former president and chairman of Marvel Comics. He is best regarded as an influential figure for the comic book industry and general entertainment.
Looking back at my lists, I realized something. Stan has given every children something to grow up on. He has made kids out of all of us, and we love it. He has given the movie industry something to cook, something that can be cooking for the next century, and might be the greatest movie phenomena of all time. And today, we may mourn, we may grieve, but also, we may celebrate. Celebrate his long life, and looking back to thank his existence, his artworks, his quotes as well as his writing. A man like him only comes around once a century, or maybe even a millennium. Rest in peace among the Stars, Stan Lee... An artist, a thinker, a legend.
For the record, I may not be the biggest comic book fan nor was I ever familiar with the name Stan Lee up until recently, but even so, the guy was undoubtedly someone who helped define an industry and everyone's childhoods. And I won't lie, all those Spider-Man trilogy movies (just the second and third ones, to be honest) that I saw as a kid wouldn't have came to be if not for the comic books that Stan Lee himself created in the first place. Controversies or not, Stan Lee was still someone who created something each and everyone could enjoy with the characters and stories he created. When I went to go see Spider-Man: Into the Spider-Verse in theaters this year in 2018, Stan Lee's cameo meant a lot more to me than it ever did in any movie he made a cameo in. Sure, I never paid attention to his cameos before in the past, but still, something about him saying "I'm... gonna miss him. We were friends, you know". to Miles Morales made me realize not only how much Stan Lee and his creations meant to everyone, but also how much his creations meant to Stan Lee himself. In any case, I can only say I have utmost respect for Stan Lee now for what he's given us and what his legacy will continue to give. Rest in peace, Stan Lee.
3
Avicii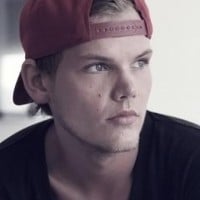 Tim Bergling (September 8, 1989 - April 20, 2018), better known by his stage name Avicii, was a Swedish electronic musician, DJ, remixer and record producer. He is best regarded for his work in Electronic Music during the 2010s in which his works have charted among the Top 40 Radio and for his influence towards 2010's contemporary Electronic musicians... read more
This impacted me far more than any other celebrity death has in the past. Most of the time, I feel just somewhat sad and mournful when a celebrity dies, especially if it was a person who I looked up to. This, on the other hand, came so unexpectedly that I felt completely destroyed. I could not see this death coming at all, and the circumstances leading to his suicide made it even more upsetting. He may have not had as much of an important general influence as say, Stephen Hawking did, but this was still the saddest for me.
I loved this DJ, he makes some pretty good songs that helps me to cultivate my emotions for one of his creative themes that reflected my lives and my thoughts. "Fade Into Darkness" was my all-time favorite song because it makes me feel emotional and satisfied for what I've achieved, even "Levels" was my second favorite for him. It's such a massive shame to see him dying... R.I.P Tim Bergling...
4
Stephen Hillenburg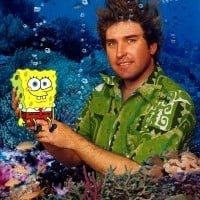 Stephen McDannell Hillenburg was an American cartoonist, animator, director, producer, writer, voice actor, and marine biologist who was best known for creating the Nickelodeon animated television series SpongeBob SquarePants. He also contributed to Rocko's Modern Life as a director and producer. He passed away on November 26, 2018 due to complications from ALS.
I loved SpongeBob since I saw it and will always remember it.
He was a great character and Stephen Hillenburg was a great star, he created the whole show and story, and he was behind everything for it.
Children were beloved by this iconic show and character, and we learned that Stephen made it and it shows him all the hard work and effort he put into writing the story and making the show.
Tom Kenny was a great voice actor crating a familiar voice called SpongeBob all children know.
The show may have sucked after the 1st movie, and there were suicide jokes, which really upset children and forced them off of it, but this show showed us the original quality Stephen made, he was a legend and a true creator, it became the most popular show on Nickelodeon and one of the most popular cartoons and shows on T.V..
We are so sad he will be missed, and we've learned that he cannot be replaced and his show was the reason Nickelodeon kept making money, and after all the good shows on Nickelodeon went away and were taken by these trashy garbage sitcoms and toilet humored cartoons, this show was the only true one left and the only reason lately Nickelodeon's been making money.
It appears the rumor of the show ending at 2018 or 2019 is true, and then Nickelodeon will end it and go OUT OF BUSINESS!
He lived too shortly and died TOO SOON and like many good stars, he was great and died TOO SOON!
We will never forget him, and this should be NUMBER ONE!
5
Aretha Franklin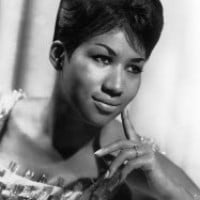 Aretha Louise Franklin (March 25, 1942 - August 16, 2018) was an American singer, songwriter and pianist. She began her career as a child singing gospel at New Bethel Baptist Church in Detroit, Michigan, where her father, C. L. Franklin, was minister.

Referred to as the "Queen of Soul", she has twice been placed ninth in Rolling Stone's "100 Greatest Artists of All Time". With global sales... read more
Why is she not up higher? A literal Queen with so many great songs. Rest in peace, Aretha.
Literally Rolling Stone's choice for the best singer of all time.
R.I.P queen of soul, One of the greatest and most influential singers of all time.
6
XXXTentacion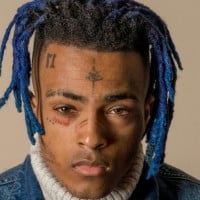 Jahseh Dwayne Onfroy (January 23, 1998 - June 18, 2018), known professionally as XXXTentacion, and often referred to as X, was an American rapper, singer, songwriter, and criminal.
XXXTentacion's death was definitely the saddest celebrity death of 2018 so far and I'm writing this while we're in the month of July. His death was the only one that really depressed me. I cried for a straight week. Rest in peace Jahseh. You will be missed.
This is a truly sad death. I know people say he was a bad person and all, but honestly the things against him weren't even proven. He was making up for his past and making an impact on the world. He was a role model to many people. R.I.P XXXTentacion.
Wow...Its 2019 and I was watching youtube his song just came on and I'm still listening to it as I'm writing this (changes) and I just realized he is dead and he is not coming back like what the HELL! now I'm crying I wish he was still hear he didn't deserve what he got X we love you
7
George H. W. Bush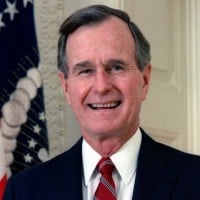 George Herbert Walker Bush (June 12, 1924 - November 30, 2018) was an American politician who served as the 41st President of the United States from 1989 to 1993. Prior to assuming the presidency, Bush served as the 43rd Vice President of the United States under Ronald Reagan from 1981 to 1989.
While I do not like Bush's term as president, only a few minds could end the Cold War as greatly as he did.
It's a shame he died a few days after SpongeBob creator Stephen Hillenburg.
November of 2018, the saddest month of this year.
8
Burt Reynolds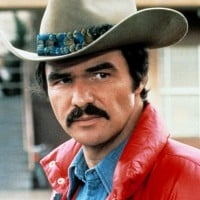 Burton Leon "Burt" Reynolds (February 11, 1936 - September 6, 2018) was an American actor, director and producer. He has starred in many films, such as Deliverance, The Longest Yard, Smokey and the Bandit and Boogie Nights, in which he was nominated for his first Academy Award.
9
Stefán Karl Stefánsson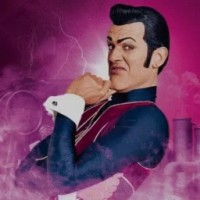 I heard about this not long ago. I used to watch Lazy Town as a kid, I grew up watching Robbie.
Rest in peace. You'll always be Number One to me.
Of all the deaths we've come across, this is the saddest. I have watched his Number One Video, and it was so epic! Thanks for the memories Robbie Rotten!
He played Robbie Rotten for the T.V. series Lazytown, he passed away from cancer at only age 43, but he will be forever immortalized thanks to the internet and memes.
10
Barbara Bush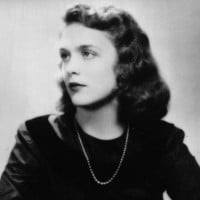 I once did a report on the bushes. This is really sad to me, because I know so much about the family. R.I.P B.B! May she forever be in are hearts.
The Contenders
11
Dolores O'riordan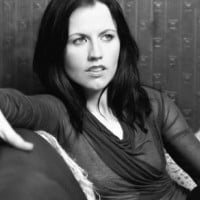 Dolores Mary Eileen O'Riordan was an Irish musician, singer and songwriter. She was the vocalist for rock band The Cranberries from 1990 until their break-up in 2003, later reuniting with her band in 2009, which she led until her death in 2018.
She was diagnosed with bipolar disorder in May 2017 and just passed away. RIP
Amazing singer. Love you Dolores.
12
John McCain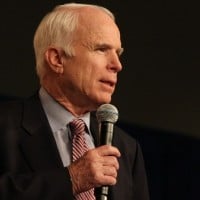 John Sidney McCain III (August 29, 1936 – August 25, 2018) was an American politician and military officer who served as a United States Senator from Arizona from January 1987 until his death. He previously served two terms in the United States House of Representatives and was the Republican nominee for President of the United States in the 2008 election, which he lost to Barack Obama.
He was a Vietnam Veteran and the best Senator Arizona ever had. He is amazing. Its sad he passed away.
Although I didn't see eye to eye with McCain. I will always be grateful for his contribution to the U.S. and for protecting our country.
13
Billy Graham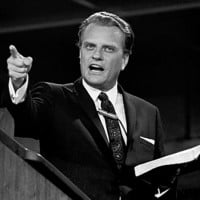 William Franklin Graham Jr. was an American evangelist, a prominent evangelical Christian figure, and an ordained Southern Baptist minister who became well-known internationally in the late 1940s.
While I'm not much of a religious person nor do I know much about Billy Graham, what I could say about him was that he must have been a very generous and influential evangelist in society. On a side note, they actually held his funeral where I live. After all, Charlotte, NC is his home town. Lots of people gathered over this week as I write this to come to his funeral. For what I know and don't know the good he did, may Billy Graham nonetheless rest in peace.
I am not a follower of his religion, and he did not always teach what was 100% from the Bible, this man converted thousands for the cause of Christ. Thanks to his preaching, many will be in heaven.
He is in a better place with the Lord. R.I.P Billy Graham. You saved so many people from Satan.
14
Vinnie Paul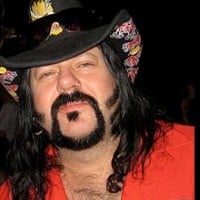 Vincent Paul Abbott, better known as "Vinnie Paul" (March 11, 1964 - June 22nd, 2018) was an American professional drummer and producer. Alongside his late brother Dimebag Darrell, he co-founded the Heavy Metal Bands Pantera and Damageplan, with whom he would find success with in the former. After the passing of Dimebag and the dissolution of Damageplan, Vinnie would later join another band, Hellyeah... read more
The Pantera drummer passed on Friday June 22nd/23rd.

Damn, I was pretty shocked at hearing this. The Metal Community is obviously shocked as well. May he be at peace. He's now with his brother Dimebag after 14 years...
Drummer of Pantera, Damageplan, Hellyeah. Sad to see another metal legend go. He's rocking with Dime now R.I.P.
Legends never die. Remember that now. He's still with us.
15
Prince Henrik of Denmark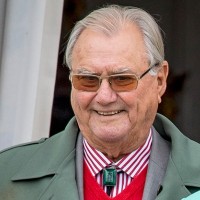 Rest in peace, he was a nice guy.
16
R. Lee Ermey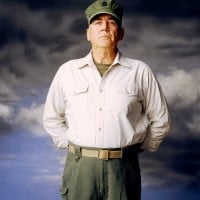 Whoa he died? I didn't know that!
I didn't know he was died. RIP
RIP to the man that played the Drill Seargent in almost everying.
17
Bruno Sammartino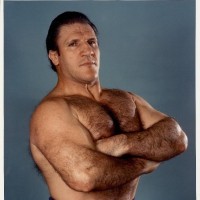 Bruno Leopoldo Francesco Sammartino was born in Pizzoferrato, Abruzzo, Italy, to Alfonso and Emilia Sammartino on October 6, 1935. He then died on April 18, 2018 in Pittsburgh, Pennsylvania, United States. He is known for his powerful bearhug finishing move, and is widely considered to be one of the greatest professional wrestlers of all time.
One of the greatest WWE wrestlers of all time. RIP
1935-2018
He held a title for the longest time.
18
Koko the Gorilla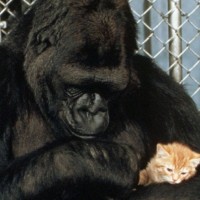 A truly sad death, this gorilla was super loveable.
One I really wanted but didn't expect to be on here!
Beautiful bright spirit! Will be missed.
19
Ursula K. Le Guin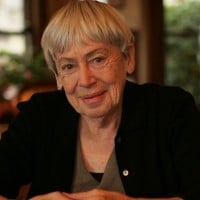 20
Winnie Mandela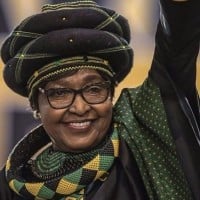 21
Vader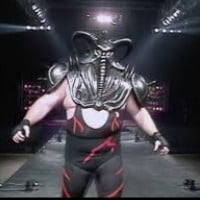 Another WWE Legend passes away and even bigger tragedy WWE never got to induct him into the Hall of Fame when they had the chance despite Mick Foley telling them of his poor health over the years.
I knew this day would come & still I was so shocked to hear about his death this is a sad day to be a Wrestling Fan it's a shame that WWE Never Inducted Him Into The Hall of Fame before his Death. He Should've Died in the Ring like he wanted to do.
Rest In Peace Big Van Vader
1955-2018
A WWE legend, deserved better than this.
22
Mac Miller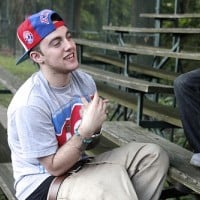 Malcolm James McCormick (January 19, 1992 – September 7, 2018), best known by his stage name Mac Miller, was an American rapper from Pittsburgh, Pennsylvania. He was also a noted record producer under the pseudonym Larry Fisherman. Miller died of an apparent drug overdose on September 7, 2018.
Wasn't the biggest Mac fan but its always a tragedy when you lose a young person due to addiction and drug abuse. Rest in Party on 5th Ave.
Didn't like his music but no one deserves to die that young. RIP Mac.
I am so sad that this music ICON has passed. Rest amongst the stars
23
Miranda Cracraft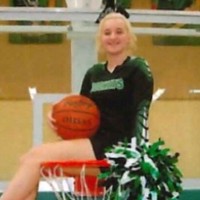 24
Unsho Ishizuka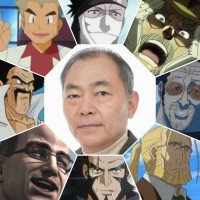 The Japanese voice actor for many anime characters, including Boone from the 2003 Astro Boy reboot, Mr. Satan from Dragon Ball Z, Joseph Joestar from JoJo's Bizarre Adventure and Professor Oak from every single Pokemon illiteration.
25
Steve Ditko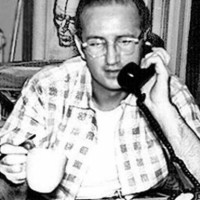 The man who created one of the greatest Superheroes of all time. Rest In Peace Steve Ditko, you are an inspiration to so many people.
It's a sad year for marvel and he and Stan Lee died and it's a tragic year for marvel.
The co creator of Doctor Strange and Spider-Man has recently passed away. RIP
PSearch List