Top 10 Saddest Deaths of 2020
The Top Ten
1
Sean Connery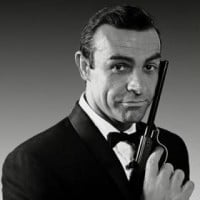 Sir Thomas Sean Connery (August 25, 1930 - October 31, 2020) was a retired Scottish actor and producer who had won an Academy Award, two BAFTA Awards and three Golden Globes. He was best known for playing James Bond (James Bond Series), Jim Malone (The Untouchables), and Dr. Henry Jones Sr. (Indiana Jones & The Last Crusade)
I just heard about his death. No words. James Bond, The Rock, The Highlander, Indiana Jones, The Name of the Rose are among my favorite movies since my childhood.
Rest in peace, sir Sean Connery. 1930 - 2020.
I was shocked when I heard about his death. This man was an iconic actor. My favorite Bond actor as well as he played in my favorite Bond movie Goldfinger. RIP Sean Connery.
Known for playing James Bond in seven Bond films, Sean Connery died at his home in Nassau, Bahamas on October 31 at the age of 90. RIP Sean Connery 1930-2020.
Another legendary actor gone. RIP Sean. You'll be greatly missed.
2
Fred Willard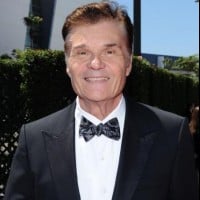 3
Kirk Douglas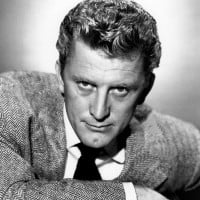 Kirk Douglas (December 9, 1916 – February 5, 2020) was an American actor, filmmaker, author and centenarian. He was one of the last surviving stars of the film industry's Golden Age. After an impoverished childhood with immigrant parents and six sisters, he had his film debut in The Strange Love of Martha Ivers with Barbara Stanwyck. He is the father of actor Michael Douglas.
The Legendary Actor passed away on February 5th at age 103. He was known for classic films such as Spartacus, 10,000 Leagues Under the Sea, etc. His cause of death is kept private by his family. He's one of the last surviving actors of the Golden Era.
Douglas was one of the best actors ever. He lived to the ripe age of 103. RIP
Died at 103 today
He was a legend...
4
Kobe Bryant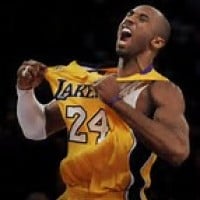 Kobe Bryant (1978 - 2020) was an American retired professional basketball player. He played his entire 20-year career with the Los Angeles Lakers of the National Basketball Association. Kobe Bryant has won 5 NBA championships with the Lakers and was the all-time leading scorer in Lakers franchise history. He Retired in 2016. He died in a helicopter crash in Calabasas, California at age 41.
This is by far the saddest death of 2020. He died from a helicopter crash with his 13-year-old daughter by his side. Could you imagine the fear going through him and Gianna? The tight hug between them? The times they said their last I love you to each other? The thousands of tears going down both of their faces? Why did it have to be them? They didn't deserve this. Not right now. R.I.P. Kobe and Gianna. We all love you and you will forever be remembered. Sorry for your loss to the rest of their family.
It's so sad you and your daughter holding hands just seeing you gonna fall down the sky and die. the saddest thing I've ever heard on the news. Why did it have to be him why, Just seeing the tears on your face knowing your gonna crash and it will be the end of your life.
This news came as such a shock. He died in a helicopter crash along with his 13 year old daughter.
May they rest in peace.
This man is so inspiring. He literally gets me out of bed every day and tells me to keep grinding. He is my motivation.
5
Shad Gaspard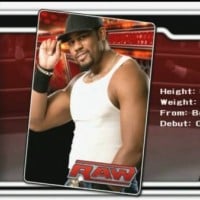 This is so sad. He truly loved his family, and he made sure they secured his son first. R.I.P Shad. You will truly be missed.
6
Alex Trebek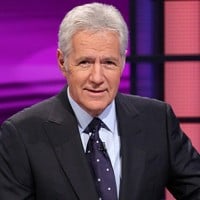 An extremely tragic loss for not only game shows, but the television & general world as well. Pretty much up there with Kobe Bryant along with his daughter (Gianna) & Chadwick Boseman (the Black Panther). He was the host of Jeopardy & lost his battle to Stage IV pancreatic cancer on November 8th 18 months after diagnosis. The greatest game show host on television & perhaps the last trusted & loved star ever. He was 80. His last episode will air on Christmas Day. R.I.P. Alex Trebek - 1940-2020.
This is so sad. He will be missed greatly. Jeopardy will not be the same without him hosting.
Known as the long time running host from Jeopardy. He will be missed.
He was contracted for two more years as well. I'll miss him.
7
Ruth Bader Ginsburg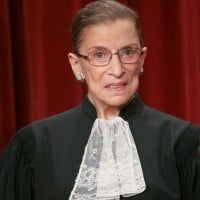 The former supreme justice leader of the U.S. court passed away after a battle with cancer at 87. She was also the queen of career advice with 1 sentence. A national loss for the U.S. R.I.P. Ruth.
The best Supreme Court justice and a model for people around the country. No one will ever take her place. RIP
8
Wendell Craig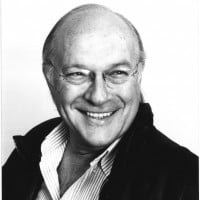 9
David Prowse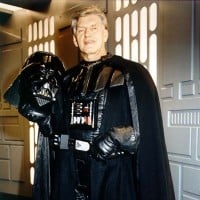 The actor who played the beloved villain Darth Vader in the original Star Wars trilogy. He passed away due to a brief illness on November 29th at 85. Definitely the saddest Star Wars actor/actress death after Carrie Fisher's & just like her death (along with Kobe Bryant's, Gianna Bryant's, Chadwick Boseman's & Diego Maradona's), it's a tragedy going down in history forever. 2020 is truly a disastrous year for not only our world, but also the Star Wars & entertainment world. R.I.P. Dave Prowse 1935-2020.
10
Kirby Morrow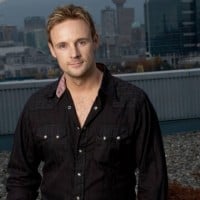 Kirby Morrow was a Voice Actor known for role such as Cyclops in X-Men Evolution and Cole in Lego Ninjago among others.
I couldn't believe this, this hit me so hard
I'm both very sad & sorry to hear that he died! My favourite role from Kirby Morrow is Josh from Team Galaxy!
Very heartbreaking to Ninjago fans.
The Contenders
11
Neil Peart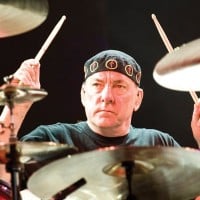 Neil Ellwood Peart, (September 12, 1952 - January 7, 2020) was a Canadian musician and writer best known as the drummer and primary lyricist of the rock band Rush. Peart received numerous awards for his musical performances, including an induction into the Modern Drummer Hall of Fame in 1983, making him the youngest person ever so honoured. His drumming was renowned for its technical proficiency, and his live performances for their exacting nature and stamina.
This was such news to me this morning. I will always be listening to you, your band and the first album I heard, 2112. We will remember you through your music.
Drummer of one of my favourite bands died. No words. Rest in peace. Your music will live forever.
Oh my god, this killed me. I was so sad. I've been listening to Rush my whole life.
Maybe one of the best and the most influential musicians ever.
died at the age of 67 after along battle with brain cancer
12
George Floyd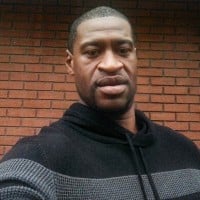 That had to be one of the most disgusting things I had ever seen by any officer. George's death was tragic, and the fact the other three guys didn't intervene is fitting they got cut loose.

This ignited the Minnesota riots to go as viral as it has. They are angry because they want justice for Floyd now, instead of playing the waiting game like with the pandemic.
The fact that some officers could take away the lives of someone like George Floyd in the most disgusting way as possible is absolutely unforgivable. His death also caused riots who want to do justice for George Floyd, when I'm reality, it only causes more damage to society. R.I.P. George Floyd.
This should be a lot higher. Simply put that has to be the most heinous and disgusting crime against blacks since the Civil Rights era. I'm white so I'll never know what it's like living in the black community and I'm definitely more conservative leaning I won't deny that but this is absolutely sickening to see hatred on this level still exists to this day.
The death of George Floyd was sickening, made more so by the fact that those who killed him tried to deny what they did. Thankfully his death truly pushed people over the edge for the BLM movement and sparked what could hopefully lead to if not something perfect, something at least better.
13
Alan Harris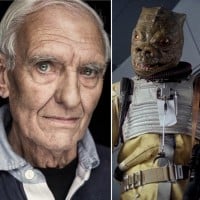 14
Olivia de Havilland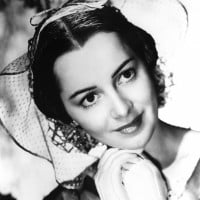 Olivia Mary de Havilland was a British-American actress whose career spanned from 1935 to 1988. She appeared in forty-nine feature films, and was one of the leading movie stars during the golden age of Classical Hollywood.
15
Chadwick Boseman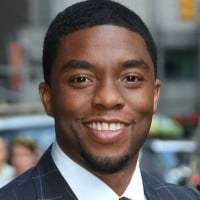 Chadwick Aaron Boseman (November 29, 1976 - August 28, 2020) was an American actor born in Anderson, South Carolina. He was best known for playing T'Challa/Black Panther in the Marvel Cinematic Universe films.
Easily the saddest. He was so young when he left, and he was a great role model for black people. He would only play roles of black people or activists in movies, and he kept his cancer (I think) a secret. Our hearts will be with you for all eternity.
Chadwick Boseman was a treasure to movies and representation in Hollywood. His film Black Panther became Oscar-nominated and broke lots of box office records. It is truly a tragedy that he had to lose his life.
This just proves how bad the American health system has gotten thanks to COVID-19. Sure, Chadwick wasn't going to survive cancer, but they could've at least TREATED him to slow it down.
When I heard Kobe and Chadwick died, I was shocked, really. They were like deaths you didn't expect to happen. Even my younger sister cried because she loved Black Panther.
16
Joe Ruby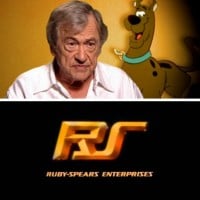 17
Little Richard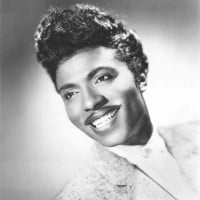 Richard Wayne Penniman, known by his stage name, Little Richard, was an American musician, singer and songwriter. He is widely regarded to be one of the most influential rock musicians of all time.
Thank you for the music. R.I.P. big man, Little Richard.
Great 59s Rock & Roll Man.
18
Keiji Fujiwara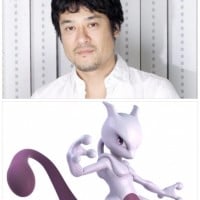 19
Eddie Van Halen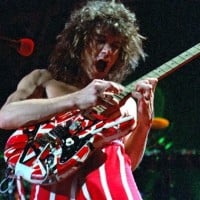 Edward Lodewijk "Eddie" Van Halen (January 26, 1955 – October 6, 2020) was a Dutch-American musician, songwriter, producer, and inventor. He was best known as the lead guitarist, occasional keyboardist and co-founder of the hard rock band Van Halen.
I'm at a loss for words. This man changed guitar and inspired millions of young guitar players dreaming of being the next big name in the music world. He made the guitar sing like no other guitar could. He revolutionized tapping and brought power and energy to every song he played in. He was a giant amongst musicians and was a true hard worker. Rest in peace to the GOAT.
Legendary guitarist Eddie Van Halen, the founder of Van Halen, passed away after a long battle with throat cancer. According to medical reports, he had a history of substance abuse. He was among the kings of guitar music & inspired countless others. He was 65. Never forget such a guitar pioneer. Gone in the face of 2020. R.I.P. Eddie Van Halen 1955-2020.
Looks like another legend in music is gone and died a really sad death. I know some people might not be a fan of Van Halen, but this guy was legendary as a guitarist and he inspired so many people. It's really upsetting how he died this year. R.I.P.
I'm so sad for all the people that have died this year, but Eddie's death got me in tears. He was such an inspiration for me to start learning how to play the guitar 10 years ago when I was a kid. R.I.P. guitar legend, thank you
20
Jeremy Bulloch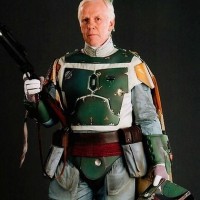 Known for playing Boba Fett in the original Star Wars Trilogy passed away due to Parkinson's Disease at age 75. This one hurts me a lot because he potrayed my favorite Star Wars Character of all time.
21
Regis Philbin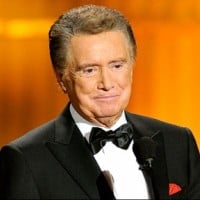 22
James Lipton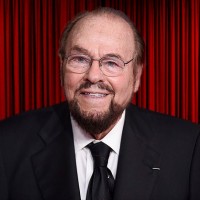 Here's a big example in the months after January. The creator & longtime host of the Bravo series Inside the Actors Studio, where he interviewed hundreds of actors & actresses in general entertainment, passed away after complications of bladder cancer. He was 93. What a loss for the entertainment world. R.I.P. James Lipton - 1926-2020.
23
Luke Harper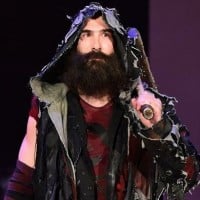 Jon Huber was an American professional wrestler best known for his run in WWE as Luke Harper from 2012 - 2019. He passed away on December 26th, 2020 from Lung Disease while still under contract with AEW as Mr. Brodie Lee
I never thought a wrestler from my time watching would die so soon!
24
Rick May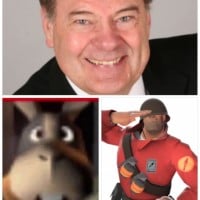 25
Tom Lister Jr.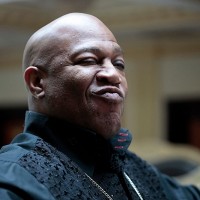 PSearch List