Top Ten Actors Who are Master of Accents
This is a list of actors who are renowned for their ability to accurately recreate many differents accents in their movies. The actors on this list must have attempted to speak at least in three different accents than their own, and these attempts must have been praised by critics or native speakers most of the time.

The Top Ten

1 Gary Oldman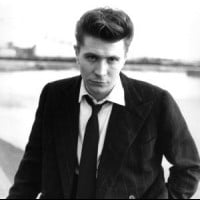 Gary Leonard Oldman is an English actor, filmmaker, musician, and author. Renowned for his "big" acting style, Oldman is one of the most celebrated thespians of his generation, with a diverse career encompassing theatre, film, and television. He has received a Golden Globe award and an Academy Award: best leading actor as Winston Churchill in the historical war drama Darkest Hour.
He has never used the same accent twice in all of his movies. He has received critical acclaim for most of his accents, such as the Hell's Kitchen accent performed in "State of Grace," (1990) and his ability to recreate the speech patterns of Lee Oswald in "JFK " (1991) and Winston Churchill in "Darkest Hour." (2017)
Watch 'The Contender'. Superb performance and best mid-western accent ever made by a non mid-westerner.
Dude had to re-learn his English accent because he played too many Americans characters.
2
Meryl Streep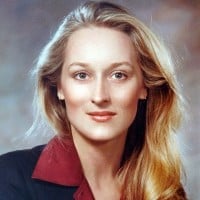 Mary Louise "Meryl" Streep is an American actress. Cited in the media as the "best actress of her generation", Streep is particularly known for her versatility in her roles, transformation into the characters she plays, and her accent adaptation.
God, I Iove her so much. She's an accent god, a master of acting, the best of all time, in my opinion. She can play everything and sound like anyone. No one can surpass her.
She is renowned for her intense work on accents since "Sophie's choice" (1982) and has been praised for her English accent in "The Iron Lady." (2011)
She can sound like anyone, she should be #1.
3
Daniel Day Lewis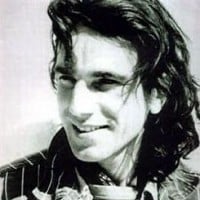 Sir Daniel Michael Blake Day-Lewis is an English actor. He holds both British and Irish citizenship. He has won 3 Academy Awards for Best Actor for My Left Foot, There Will be Blood, and Lincoln.
Top 5 Best Actors of our time. He turned my gut with fear in There Will Be Blood and drew me into hardship pain passion with "in the name of the father" but my personal favorite was the gang leader/father figure to Leo he played in "Gangs of New York"
He is a true method actor who also works intensively on his accents. He received critical acclaim to having recreated Abraham Lincoln's speech pattern in "Lincoln" (2013.)
I drink your milkshake.
4
Christian Bale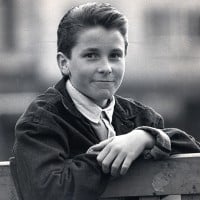 Christian Charles Philip Bale (born 30 January 1974) is an English actor. Known for his versatility and physical transformations for his roles, he has been a leading man in films of several genres. He has received various accolades, including an Academy Award and two Golden Globe Awards. Forbes magazine ...read more.
He did good New-York accent in "American Psycho".
5
Cate Blanchett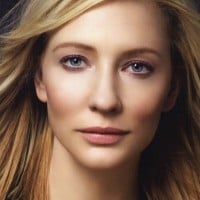 Catherine Élise "Cate" Blanchett is an Australian actress and theatre director. She has received international acclaim and many accolades for her work, including two Academy Awards, three Golden Globe Awards, three BAFTA Awards, six AACTA Awards, and three Screen Actors Guild Awards.
6
Robin Williams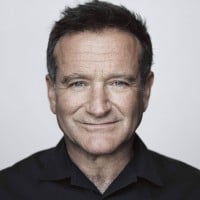 Robin McLaurin Williams was an American actor and comedian. Starting as a stand-up comedian in San Francisco and Los Angeles in the mid-1970s, he is credited with leading San Francisco's comedy renaissance. He died in 2014.
I love his scottish accent in Mrs. Doubtfire.
The best of the best
7
Toni Collette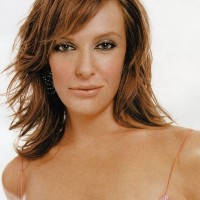 Toni Collette is an Australian actress and musician, known for her acting work on stage, television, and film as well as a secondary career as the lead singer of the band Toni Collette & the Finish.
Man, she fooled me in The Sixth Sense!
8
Viggo Mortensen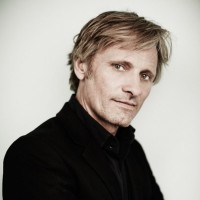 Viggo Peter Mortensen Jr. is an American actor, author, musician, photographer, poet, and painter. Born in the State of New York to a Danish father and American mother, he lived in Argentina during his childhood. He is the recipient of various accolades including a Screen Actors Guild Award and has been nominated for three Academy Awards, three BAFTA Awards, and four Golden Globe Awards.
He's so underrated. He can speak many languages, including French and Spanish. He even played in a movie entirely in Spanish (Altariste) and used reginalisms in it as well. He's my favorite actor, I hope he's gonna make more movies in the future. Go Viggo!
He was amazing in Captain Fantastic.
9
Peter Stormare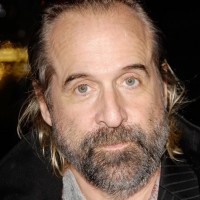 Peter Stormare can do any accent, the guy has an amazing talent.
10
Robert De Niro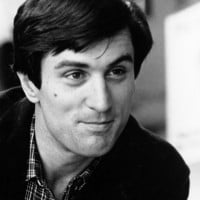 Robert Anthony De Niro Jr. (born August 17, 1943) is an American actor and producer. He is particularly known for his nine collaborations with filmmaker Martin Scorsese, and is the recipient of various accolades, including two Academy Awards, a Golden Globe Award, the Cecil B. DeMille Award, and a Screen Actors Guild Life Achievement Award. In 2009, De Niro received the Kennedy Center Honor, and received a Presidential Medal of Freedom from U.S. President Barack Obama in 2016. ...read more.
The Contenders
11
Peter Sellers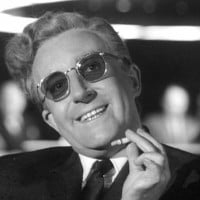 Peter Sellers CBE (born Richard Henry Sellers; 8 September 1925 - 24 July 1980) was an English actor and comedian. He first came to prominence performing in the BBC Radio comedy series The Goon Show, featured on a number of hit comic songs and became known to a worldwide audience through his many film roles, among them Chief Inspector Clouseau in The Pink Panther series.
12
Heath Ledger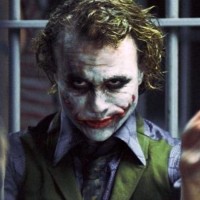 Heath Andrew Ledger was an Australian actor and director. After performing roles in Australian television and film during the 1990s, Ledger left for the United States in 1998 to develop his film career.
How he is only #12? He was the greatest actor with an unmatched talent for both acting and accents, especially American ones. His death was such a tragic loss for the acting world! He needs to be recognized and never forgotten.
He was the best in everything he did: greatest Joker (sorry Joaquin!) and also good at romantic roles; that is how versatile he was. And his american accent was perfect, never once I could guess he was australian if I didn't already know. An outstanding talen that should inspire the youg actors today.
He was exceptional. Not only was he the best Joker ever, but no one could have done American accents like him. Miss him so much.
13
Idris Elba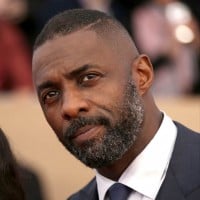 Idrissa Akuna "Idris" Elba OBE is an English actor, producer, musician and DJ known for playing drug trafficker Stringer Bell on the HBO series The Wire, DCI John Luther on the BBC One series Luther and Nelson Mandela in the biographical film Mandela: Long Walk to Freedom.
He can easily do an American accent. Not a lot of English actors are able to do it this well.
14
David Tennant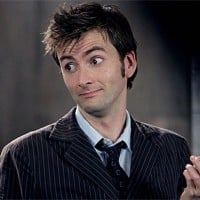 David Tennant is a Scottish actor known for his roles as the Tenth Doctor in the British television series Doctor Who, Alec Hardy in Broadchurch, Giacomo Casanova in the TV serial Casanova, Kilgrave in Jessica Jones, and Barty Crouch, Jr. in the Harry Potter movie series.
15
Angelina Jolie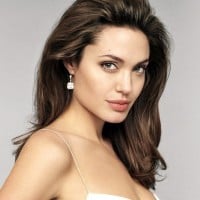 Angelina Jolie is an American actress, filmmaker, and humanitarian. She has received an Academy Award, two Screen Actors Guild Awards, and three Golden Globe Awards. She has also been cited as Hollywood's highest-paid actress. ...read more.
16
Rebecca Ferguson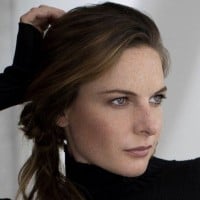 Rebecca Louisa Ferguson Sundström (born 19 October 1983) is a Swedish actress. She came to international prominence with her portrayal of Elizabeth Woodville in the British television miniseries The White Queen (2013), for which she was nominated for a Golden Globe for Best Actress in a Miniseries or Television Film. She is best known for playing Ilsa Faust in the more recent Mission Impossible movies.
17
Al Pacino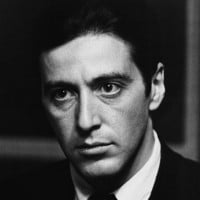 Alfredo James "Al" (April 25, 1940) Pacino is an American actor and filmmaker. Pacino has had a career spanning more than five decades, during which time he has received numerous accolades and honors.
18
Johnny Depp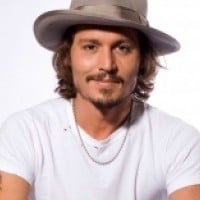 John Christopher "Johnny" Depp II (born June 9, 1963) is an American actor, producer, and musician. He has won the Golden Globe Award and Screen Actors Guild Award for Best Actor. His role in a movie is often rather big. His character is often on the "loopy side" and his character being in a darker state of mind, etc.
19
Robert Downey Jr.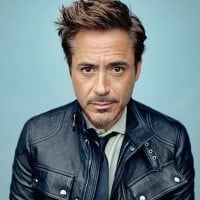 Robert John Downey Jr. (born April 4, 1965) is an American actor and producer. His career has included critical and popular success in his youth, followed by a period of substance abuse and legal troubles, and a resurgence of commercial success in middle age.
BAdd New Item