Top 10 Creepiest Guys
The Top Ten
1
Nikolas Cruz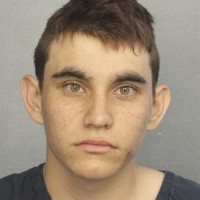 Nikolas Jacob Cruz (born September 24, 1998) is an American mass murderer who committed the Stoneman Douglas High School shooting on February 14, 2018. 17 people were killed in the massacre, while 17 others were injured. It surpassed the 1999 Columbine High School shooting as the deadliest high school ...read more.
Here from the video "how to tell if people are pretending to be crazy" by JCS Criminal Psychology, and his entire interrogation is awful and creepy and sad
2
Adam Lanza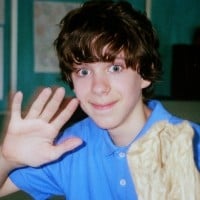 Adam Lanza was an American mass murderer who shot his mother, Nancy Lanza, in the head at her home in Newtown, Connecticut, on December 14, 2012, before traveling to the nearby Sandy Hook Elementary School, where he shot and killed 20 students between the ages of 5 and 10, and six adult workers. He then committed suicide by shooting himself in the lower rear portion of his head with a Glock 20SF in classroom 10.
He killed like an entire classroom full of primary school children. Awful person, that's completely unforgivable.
3
Stephen Paddock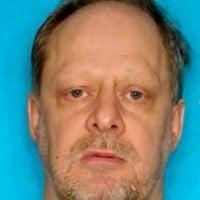 Stephen Craig Paddock (April 9, 1953 – October 1, 2017) was an American mass murderer who perpetrated the 2017 Las Vegas shooting. Paddock opened fire into a crowd of approximately 22,000 concert-goers attending a country music festival on the Las Vegas Strip, killing 60 people (including himself) ...read more.
4
Marilyn Manson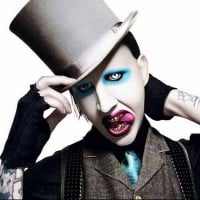 Brian Hugh Warner, better known by his stage name Marilyn Manson, is an American musician, songwriter, actor, painter, multimedia artist, author, and former music journalist.
I adore Marilyn Manson, partially because he IS so creepy. His hair, makeup, clothes, and art/music are all so wonderful because they ARE creepy. They make people look at him, initially for his creepiness, but after they get past it, they can see what a genius he truly is.
My friends love him, but I'm going to have to agree with this one. He is seriously creepy looking and I fail to understand why girls find him attractive.
Sure, he is creepy, in an amazing way! I love his music. The music video for Sweet Dreams (Are Made of This) was quite interesting, but pretty good.
Living proof creepiness is just another word for perfection.
5
Michael Jackson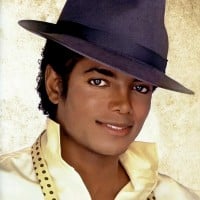 Michael Jackson (Michael Joseph Jackson; August 29, 1958 – June 25, 2009) was an American singer, dancer, and songwriter. He passed away from cardiac arrest caused by a propofol and benzodiazepine overdose on June 25, 2009. He donated (at least) a remarkable 500,000,000 dollars to charity. Michael is also known as The King of Pop (a title given to him by Elizabeth Taylor) or under the initials MJ. Dubbed the King of Pop, he is regarded as one of the most significant cultural figures of the 20th century. ...read more.
Michael Jackson made himself as white as possible to make himself as appealing to little white boys as he could and paid a lot of money to do it. That's the black and white of it-- no gray areas here.
You think Marilyn Manson is creepy? This guy lived in a theme park, was VERY close friends with a number of young boys, and had a pet monkey.
Hey leetle girls, would you like to come for a ride to Funky Town with the master of Magical Mushrooms? I know a place where... magical things happen. Hehehehehe...

Yeah... creepy or what?
I don't see anything wrong with michael jackson.
6
Osama bin Laden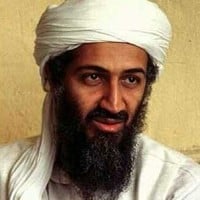 Osama Bin Mohammed bin Awad bin Laden was a Saudi Arabian-born stateless terrorist. He was a founder of al-Qaeda, the organization that claimed responsibility for the September 11 attacks on the United States, along with numerous other mass-casualty attacks against civilian and military targets worldwide.
Such a sucker! Killed people for satisfying himself. Devil in disguise.
7
Barack Obama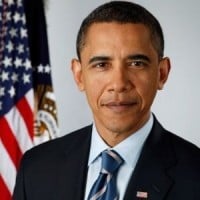 Barack Hussein Obama II (born August 4, 1961) is an American politician who served as the 44th president of the United States from 2009 to 2017. He was the first African-American president of the United States. A member of the Democratic Party, he previously served as a U.S. senator from Illinois from 2005 to 2008 and as an Illinois state senator from 1997 to 2004.
This guy won the Nobel Peace Prize while fighting three aggressive offensive wars around the world at once. I cannot explain this otherwise than trolling the United States by the Nobel Committee.
8
Charles Manson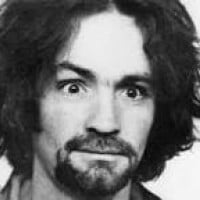 Charles Milles Manson (né Maddox; November 12, 1934 – November 19, 2017) was an American criminal and musician who led the Manson Family, a cult based in California, in the late 1960s. Some of the members committed a series of nine murders at four locations in July and August 1969. In 1971, Manson was convicted of first-degree murder and conspiracy to commit murder for the deaths of seven people, including the film actress Sharon Tate. The prosecution contended that, while Manson never directly ordered the murders, his ideology constituted an overt act of conspiracy. ...read more.
I saw a documentary on this freak and it gave me nightmares.
I pass his house a lot and every time I do, I get chills.
He isn't creepy he's great!
He's one creepy dude.
9
Ozzy Osbourne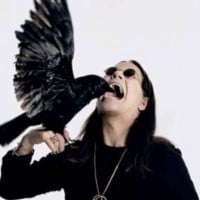 John Michael "Ozzy" Osbourne was born on December 3, 1948. He is also known as ''The Prince of Darkness''. Ozzy is an English singer, songwriter, and television personality. He rose to prominence in the early 1970s as the lead vocalist of the band Black Sabbath. Osbourne was fired from Black Sabbath in 1979 and has since had a successful solo career, releasing 11 studio albums.
His BFF is satin and he ate a bat, this guy can't function in society.
Ozzy Ozbourne is creepy but its good to be creepy and he's my idol and he always will be.
One of the only people on this list who is creepy in a good way.
Looks like he has metal problems.. O-o
10
Adolf Hitler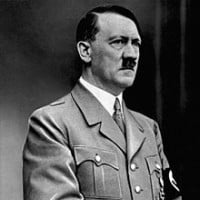 Adolf Hitler (April 20, 1889 - April 30, 1945) was a German politician who was the leader of the Nazi Party, Chancellor of Germany from 1933 to 1945, and Führer of Nazi Germany from 1934 to 1945. As dictator of Nazi Germany, he initiated World War II in Europe with the invasion of Poland in September 1939 and was a central figure of the Holocaust.
Number 1. no doubt
The Newcomers
?
David Duke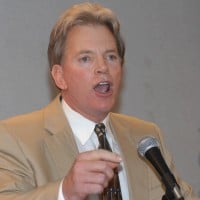 David Ernest Duke is an American white supremacist, white nationalist politician, antisemitic conspiracy theorist, Holocaust denier and former Grand Wizard of the Ku Klux Klan.
?
Nathan Bedford Forrest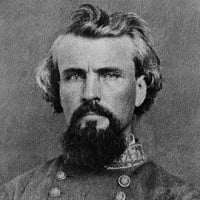 The Contenders
11
Tom Cruise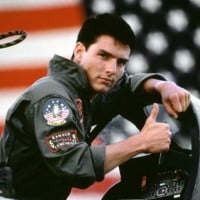 Thomas Cruise Mapother IV is an American actor and producer. He has received various accolades for his work, including three Golden Globe Awards and three nominations for Academy Awards. He is one of the highest-paid actors in the world.
I didn't expect to see this man's name here as I thought I were the only person who disliked him. He really has nothing about him that I find attractive in any shape or form. Indeed, one creepy chap.
12
Joma Sison
I don't dare make a comment. he might have me hunted down and have me killed
13
Ron Jeremy
Another porn star. That's creepy.
14
Donald Trump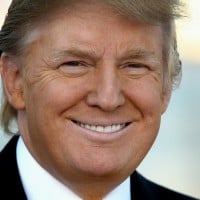 Donald John Trump (born June 14, 1946) is an American businessman, television personality, politician, and the 45th President of the United States. Born and raised in Queens, New York City, Donald J Trump received an economics degree from the Wharton School of the University of Pennsylvania in 1968. In 1971, Donald Trump took charge of his family's real estate and construction firm, Elizabeth Trump & Son, which was later rebranded as The Trump Organization. During his career as a businessman, Donald Trump has built, renovated, and managed numerous office towers, hotels, casinos, and golf courses. He owned the Miss USA and Miss Universe pageants from 1996 to 2015, and has lent the use of his ...read more.
Mexicans and Muslims should be afraid of him...
Ooh, a scary orange monster. Idiot Trump.
Obese orange idiot.
He's a real monster.
15
Gene Simmons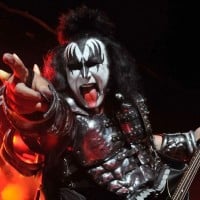 Chaim Witz, known professionally by his stage name Gene Simmons, is an Israeli-American musician, singer, songwriter, record producer, entrepreneur, actor and television personality.
It's so scary when he sticks out his really long tongue with his makeup on, if you haven't seen it, search up a picture of him doing it, it's scary
He's more fun then scary
16
Jack The Ripper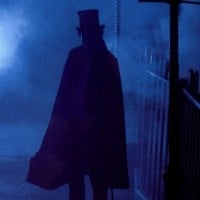 "Jack the Ripper" was the alias of an unknown serial killer in Whitechapel, London who brutally murdered 5 women (mainly prostitutes) between August and November of 1888. To this day, he has remained a mysterious and popular phenomena among serial killers and popular media.
He was a doctor who was cutting women up.
Should be above Obama
17
The Undertaker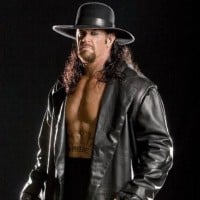 Mark William Calaway (born March 24, 1965), better known by his ring name The Undertaker, is an American semi-retired professional wrestler currently signed to WWE, where he has worked since 1990, making him the company's longest tenured in-ring performer . Calaway began his wrestling career with World Class Championship Wrestling (WCCW) in 1984 . After wrestling for World Championship Wrestling (WCW) as "Mean" Mark Callous from 1989 to 1990, he signed with the World Wrestling Federation (WWF, now WWE) in 1990 . Calaway is regarded as one of the greatest professional wrestlers of all time . ...read more.
Comes back again and again don't worry kane he always comes back
18
Alice Cooper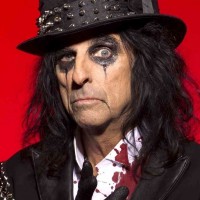 Alice Cooper is an American singer, songwriter, musician and occasional actor whose career spans over five decades.
19
Saddam Hussein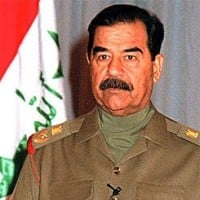 Saddam Hussein Abd al-Majid al-Tikriti was the fifth President of Iraq, serving in this capacity from 16 July 1979 until 9 April 2003. A leading member of the revolutionary Arab Socialist Ba'ath Party, and later, the Baghdad-based Ba'ath Party and its regional organization Ba'ath Party – Iraq Region—which espoused Ba'athism, a mix of Arab nationalism and socialism—Saddam played a key role in the 1968 coup that brought the party to power in Iraq. Hussein was executed by hanging on December 30, 2006.
20
Steven Tyler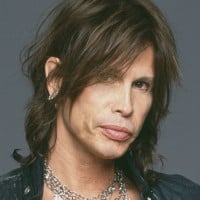 Steven Tyler is an American singer-songwriter, multi-instrumentalist, and former television music competition judge, best known as the lead singer of the Boston-based rock band Aerosmith, in which he also plays the harmonica, and occasional piano and percussion.
"Smile, Stevie", said Brody from Jaws as he blew his big mouth wide open!
21
Gary Busey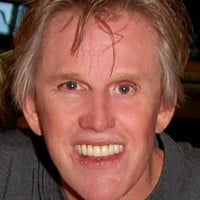 William Gary Busey is an American actor. A prolific character actor, Busey has appeared in over 150 films, including Lethal Weapon, Predator 2, Point Break, Under Siege, The Firm, Carried Away, Black Sheep, Lost Highway, Fear and Loathing in Las Vegas, The Gingerdead Man and Piranha 3DD.
There are people in who have been locked up in mental institutions for less than what he gets away with on a regular basis.
22 Sid Vicious
23
Weird Al Yankovic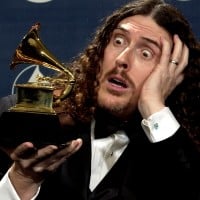 Alfred Matthew "Weird Al" Yankovic is an American singer, songwriter, parodist, record producer, satirist, actor, voice actor, music video director, film producer, and author.
24
Richard Simmons
This guy tries to get all these fat women into his cult called Sweatin to the Oldies.
Anyone who can wear those shorts in public is beyond weird.
25
Anthony Hopkins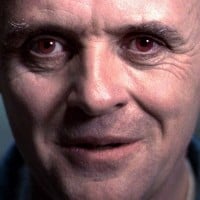 Sir Philip Anthony Hopkins CBE is a Welsh actor, director, and producer. He was born on December 31, 1937 in Margam, Wales. He is known for winning the Academy Award for Best Actor in 1992, and was nominated three additional times. Hopkins has also won three BAFTAs, two Emmys, and the Cecil B. DeMille Award. In 1993, he was knighted by Queen Elizabeth II for services to the arts.
Hannibal was too convincing.
PSearch List