Top Rock Organists
The Top Ten
1
Ray Manzarek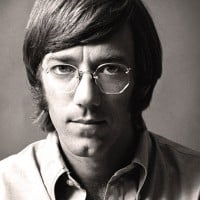 Raymond Daniel Manczarek, Jr., better known as Ray Manzarek, was an American musician, singer, producer, film director, and author.
Ray played two instruments in one, and did so without sacrificing either instrument. Organs have typically served as decoration for any band they are a part of. Ray was a foundation, and undoubtedly the most skilled instrumentalist within his band. His spot on Number one is well deserved and he needs more recognition, even in death!
How can ray even be put in a list with these guys. RUSH? They could easily be the most overrated band ever. Ray is easily the most talented rock organist out there! He could even sing. One time Jim got so drunk he couldn't sing, so ray was playing with his right hand and also the bass along with singing. Talk about multitasking!
Heard The Doors live the Saturday before the released Soul Kitchen. Was mesmerized. As good as the front man (yes, the legend) was it was the organ soloes that carried the night. Simply the best.
Ray Manzarek, Vocals, Bass, rhythm. Created the greatest intro of all time. He is and will always be the number 1 organist of all time.
2
Jon Lord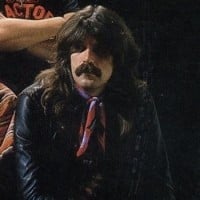 Jonathan Douglas "Jon" Lord was an English composer, pianist, and Hammond organ player known for his pioneering work in fusing rock with classical or baroque forms, especially with Deep Purple, as well as Whitesnake, Paice Ashton Lord, The Artwoods, and The Flower Pot Men.
The master of the B3! Also, great on piano, harpsicord (early DP) and synthesyzer (fairly rarely). Jon on occasion literally tortured the Hammond, getting sounds out of it like no other. Actually met him once and he was also a real gentleman. Add to this his composing skills and he's the best.
Considering the look of this list, I'd say Jon Lord needs to be closer to the top. Name 1 Rush song with actual organ in it, He plays synthesizer and Piano, and barely ever piano.
To me he was a great organ player. A genius. Had a lot to do with deep purple's sound. Also keith Emerson should be in top five
He actually plays an organ as opposed to many others on this list, and he does it great!
3
Garth Hudson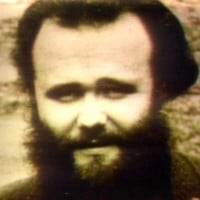 Eric Garth Hudson is a Canadian multi-instrumentalist. As the organist, keyboardist and saxophonist for Canadian-American rock group the Band, he was a principal architect of the group's unique sound.
The most unique and multi-talented member of the most most unique and multi-talented Band.
Chest Fever probably is the BEST organ piece in rock music history!
Chest Fever...is there anything else that needs to be said?
4
Rick Wakeman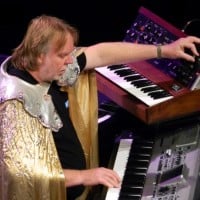 Richard Christopher "Rick" Wakeman is an English keyboardist, songwriter, television and radio presenter, and author.
He's just fantastic the whole classic Yes lineup was.
It's amazing how David Lee Roth is consider #2. Eddie Van Halen played the key boards for Jump not Diamond Dave.
The only key board player entitled to be nr. 1, followed by Neal Morse.
5
Keith Emerson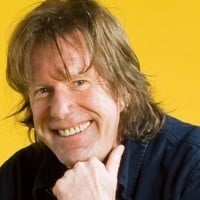 Keith Noel Emerson was an English keyboardist and composer. Emerson played in a number of bands before he found his first commercial success with the Nice.
Sadly, this "Best of All Rock Organists" list is a farce. Most of the voters are kids with little-to-no knowledge of the TRULY legendary Hammond organists...
Any list that doesn't place Keith Emerson within the top THREE is absurd. All the great rock musicians since the mid-60's and on regarded him as not only the most outrageously talented keyboardist to ever play in the rock idiom, but also as the veritable "Jimi Hendrix" of the Hammond organ.
Not just good, not just a keyboard prodigy... he was INCOMPARABLE.
Additionally, his most worthy Hammond organ rivals for #1 would have been Rick Wakeman, Jon Lord, and a name totally MISSING from this list (another outrage! ): Santana's and Journey's Gregg Rolie... These are the Hammond organ LEGENDS.
This guy. Yes. Manzarek should be number two, after that, Rick Wakeman and Jon Lord.
Listen to Tarkus, Karn evil 9, or just any song by ELP and you will hear Emerson's great hammond beauty
Best organist ever heard
Rick Wakeman is probably the second one at least for me
6
BIlly Preston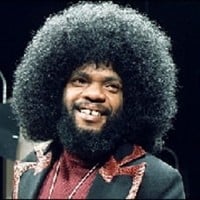 William Everett Preston was an American musician whose work included R&B, rock, soul, funk, and gospel.
7
Gregg Allman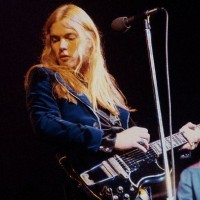 Every member of the Allman Brothers Band is a master of his respective craft and Gregg Allman is no exception. And not only could he groove hard on the organ, but also spit out some incredible vocals. Truly one of the greatest.
Gregg is always overshadowed by those great guitarists. Just listen to what he does, he is very good, and he has been doing it forever!
8
Al Kooper
Should have composed music for broadway. That is an absolute compliment to the same guy who plays the start on the greatest rock son of them all...like a rolling stone.
9
Richard Wright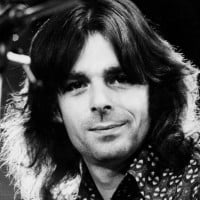 Richard William "Rick" Wright was an English musician, composer, singer and songwriter. He was the main keyboardist and a backup vocalist for the psychedelic and progressive English rock band, Pink Floyd .
He wasn't on the list.
10
Steve Winwood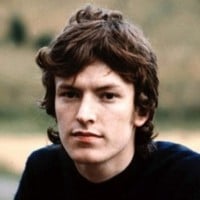 Stephen Lawrence Winwood is an English rock musician whose genres include progressive rock, blue-eyed soul, rhythm and blues, blues rock, pop rock, and jazz.
The Contenders
11
Geddy Lee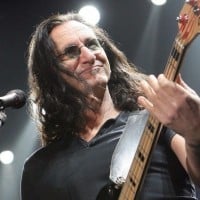 Gary Lee Weinrib, known professionally as Geddy Lee, is a Canadian musician, singer and songwriter best known as the lead vocalist, bassist, and keyboardist for the Canadian rock group Rush.
12
Axl Rose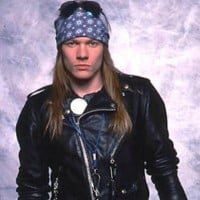 William Bruce Rose Jr., better known as 'Axl Rose', is an American singer born on February 6, 1962, in Lafayette, Indiana. He Is the founder and lead singer of the hard rock band Guns N' Roses. He is a celebrated but controversial figure in the world of rock.
Is he an organist?
13
John Paul Jones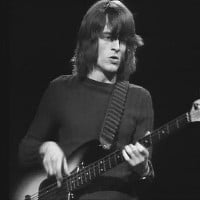 John Baldwin, better known by his stage name John Paul Jones, is an English multi-instrumentalist, songwriter, composer, arranger and record producer. He is best known as the bassist for the English rock band Led Zeppelin. Years after Led Zeppelin split, Jones joined supergroup Them Crooked Vultures, featuring Dave Grohl and Josh Homme. He is also part of the folk band Dave Rawlings Machine.
Go right now and listen to a very famous Led Zep boot called "Listen To This Eddie". You will find it hard not to listen to entire show... But listen to JPJ on the phenomenal No Quarter... you'll be a believer.
14
Jordan Rudess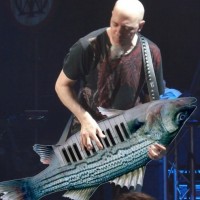 Jordan Rudess is an American keyboardist and composer best known as a member of the progressive metal/rock band Dream Theater and the progressive rock supergroup Liquid Tension Experiment.
15
Sammy Hagar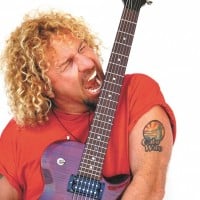 Samuel Roy "Sammy" Hagar, also known as The Red Rocker, is an American rock vocalist, guitarist, songwriter, musician and entrepreneur.
16
Lee Michaels
Simply the best rock organist. The British players, aside from Jon Lord, tended to over complicate or do horrible things to classical music. Lee didn't. Check out the blue album and the live recordings in the Concert Vault. Tell Me How Do You Feel and Stormy Monday were the best tracks. Also try Jimmy McGriff and Groove Holmes live on Giants of the Organ for amazing jazz playing.
The only one to be seriously considered because the only one that was a bandleader/player/vocalist
17
David Lee Roth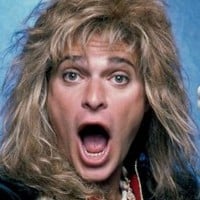 David Lee Roth is an American rock vocalist, songwriter, actor, author, and former radio personality.
A guy told to listen the organ solo in Jump. But I don't believe it was an organ solo. As I know it was a synthesizer solo. Plus he didn't play the solo. It was Eddie Van Halen.
He is no organist, he is a vocalist who can play 4 chords on a keyboard.
Listen to organ solo in jump.
18
Page McConnell
Listen to any Phish song, ever. Call him a dirty hippy, call him a stoned musician, call him brilliant!

You haven't seen the ebony and ivory sing until you've seen McConnell throw down.
19 Alan Price
20
Tony Kaye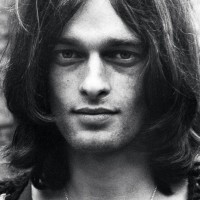 21
Doug Ingle
Both Iron Butterfly and Steppenwolf had far better organ than Manzarek or Rush. Jon Lord comes close.
Ingle should be in the first 3.
Easily in top 5
22
Goldy McJohn
He is the organist of Steppenwolf. He can play incredible psychedelic solos, such as Magic Carpet Ride.
23
Matthew Fisher
If only it was for a whiter shade of pale, but listen to the DVD Procol Harum in the Union Chapel and all of his music.
24
Jack White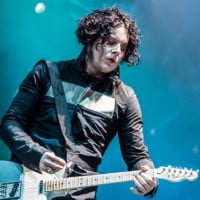 John Anthony "Jack" White is an American singer and songwriter. He is best known as the lead singer and guitarist of the duo The White Stripes, but has also had success in other bands and as a solo artist.
25
Dennis DeYoung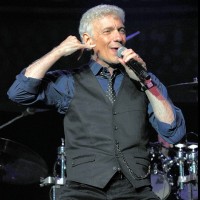 Definitely top 10
PSearch List