Top Ten Best Male Rock Singers
The Top Ten
1
Freddie Mercury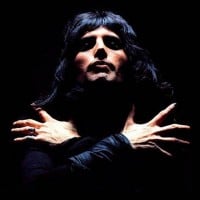 Freddie Mercury (born Farrokh Bulsara, 5th September 1946 - 24th November 1991) was a Zanzibari-born British singer of Indian descent, songwriter and record producer, known as the lead vocalist and songwriter of the British rock band Queen. He also became known for his flamboyant stage persona and four-octave vocal range. Before he became a singer he has been in 3 other bands (Ibex, Sour Milk Sea, and The Hectics). He died on November 24, 1991 from bronchopneumonia as a result from HIV/AIDS
No contest. None whatsoever! The man had such a stage presence (just look up their live shows on Youtube). His range was incredible, but more so, it was his ability to have great control on that range. Any singer can hit high and low notes, but how good are they at controlling their power, their pitch, changes from verse to verse?

...crickets. There are some that can do it, but not many. And if we are talking rock, Freddie Mercury blows it away! If we are talking soul, or opera, or the blues, the answer would be no. However, he could sing those genres and many others.

Since this list also includes metal singers, I would rate a Top 5 as follows: Freddie Mercury, Bruce Dickinson, Ronnie James Dio, Mikael Akerfeldt (1995-2008), and Chris Cornell (beautiful and powerful voice, RIP brother).
Freddie Mercury was unique, original, no holds barred, take no prisoner, he redefined.the rules in the way lead singers present themselvs to an audience today. Freddie's voice is iconic, it's lightening, it's fire, it's rivers, streams, it's the sun, it's the night and fresh meadows filled with sweet succulent flowers. Freddie's voice is range and leashed power, a hypernova, a gamma ray.
On stage, Freddie is the definition of life, he's joy, he's laughter, he's fun, sexy, witty, jubilant. He charms, he's enthralling as he flirts, he teases and entices. On stage Freddie presents strength, power and confidence, and that's dear fans is very seductive.
Oh yes... Freddie M. I am a musician (somewhat) and have debated fairly objectively in my mind who (? ) is the best "rock" vocalist of all times. Of course "rock" is sometimes hard to define. I have been a Beatles, post-Beatles and Led Zeppelin (all in that order) fan all of my music conscience life; and even though I had a deep admiration of Queen's music starting in the 1980's, only recently have I revisited their catalog and took extreme notice of Freddie's vocal range and control. Four octaves range with complete precision a cappella control was and is no exaggeration. I am now a true fan. R-dub S.
No one will ever compare to Freddie. He hit the highest highs and then could belt out a graveling sound for a rock song.
I Want It All is a good example of his graveling tone. Stone Cold Crazy Live at the Rainbow was a great live rock performance. Then turn around and listen to The Show Must Go On and wonder how one person can be so diverse! He was truly an icon who had a special gift of the best voice most of us have ever heard. Even better live which cannot be said about anyone else!
2
Robert Plant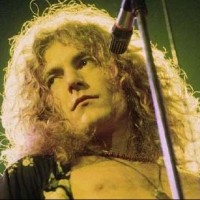 Robert Anthony Plant (born 20 August 1948) is an English musician, singer, and songwriter best known as the lead singer and lyricist of the rock band Led Zeppelin.
Robert Plant in his young prime had greater range & power than any singer in rock history. In the early Zeppelin days the PA system went down a couple of times and Plant sang the entire concerts without electrical amplification... Such was the strength of his voice. Along with all the rock god adulation that he has received, it should never be forgotten that Robert Plant was a game changing rock visionary. Before Plant virtually all rock singers sounded like some variation of Elvis or Tom Jones. People were shocked when they first heard the higher registers of Plant's voice on the first few Zeppelin masterpieces. He paved the way for countless inferior imitators.
Robert Plant was considered the greatest for over four decades. Every poll, or vote by fans and even colleagues. Every radio station or magazine to the internet. The rest were all there for the most part. So what happened. Did some one change their mind and convince the world? I think so! With all due respect to Freddy, 2 years ago or so, he didn't even make the list. The internet is no different than main stream media. Very much influenced, to put it mildly.
What ROBERT PLANT IS 8TH ON THIS LIST! No one can compare to his talent - Plant is the most versatile rock vocalist in the history of rock n roll! Have you ever heard of a transition from quiet and calm to an absolutely ecstatic screech in stairway to heaven? Mercury can't touch him. Axl Rose can't touch him. Hetfield shouldn't even be in the top 10 never mind the top two. And have no clue what all these modern rock vocalists are doing up there they simply cannot compare to Plant!
Plant has an outstanding vocal range eminently suitable for Led Zep's mysterious acoustic ballads, bone crunching hard rock and blistering blues rock while often seamlessly mixing these genres in the same song. He continues to matter even today by adding more variety to his music ( Americana/ alt country) and partners with unexpected but perfectly chosen singers ( Low, Los Lobos and Alison Kraruss
3
Axl Rose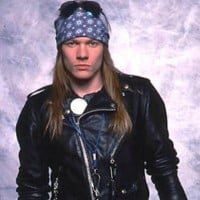 William Bruce Rose Jr., better known as 'Axl Rose', is an American singer born on February 6, 1962, in Lafayette, Indiana. He Is the founder and lead singer of the hard rock band Guns N' Roses. He is a celebrated but controversial figure in the world of rock.
Axl has the biggest vocal range in rock music, basically, even an octave or so wider than Freddie's. Despite the fact that Freddie had better control of his voice, Axl sings with such a reckless passion that makes his vocals so outstanding, going from a depressing whisper to a sweet and soft singing to a crazy angry scream that cannot be copied. He might not steal Freddie's crown, especially not considering that Freddie was his idol and inspiration to love rock music, but he certainly deserves to be higher up on this list.
Okay, I know there's a controversial reputation behind this guy, I get it. But look at it in another perspective: if he wasn't here today, Guns N' Roses would've been a bad band if they had a different singer in his place. Also, keep in mind that AC/DC is still in business because of him. His voice is so loud, he easily reminded everyone that the Thunder From Down Under is still raining Hell on our ears. The fact that most AC/DC fans like myself can't seem to understand that is so frustrating.
The reason Axl should be number one on this list is because no matter where you are, all around the world, when a Guns N' Roses song comes on...you know who is singing without even having to think about it. His voice can console you, and destroy you at the same time.
I'm really a big fan of axl, maybe not the GREATEST singer ever, but still really good. Although I ddint like the way he acted in the "incedent of 92" with Metalica, I'm still a big fan. (I think it's funny how people flip out over little Things that have happened on stage, like when he jumped in the stage to take the camera away from that guy. )
4
Bruce Dickinson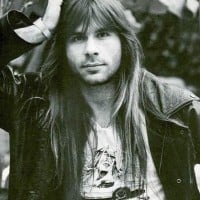 Paul Bruce Dickinson, known professionally as Bruce Dickinson, (born 7 August 1958) is an English musician, airline pilot, and broadcaster. He is most well known for being the lead singer in heavy metal band Iron Maiden and his solo career.Outside his career in music, Dickinson has pursued a number ...read more.
I agree that Freddie Mercury has an exceptional voice, Chestor Bennington's screams and growls are emotional, however, for a male vocalists to sing in a ''operatic' range, that to on heavy music is a big deal. Linkin Park or queen are not that heavy as Iron Maiden (though L.P. was at a time). And taking about M.Shadows, his voice does not match Bruce Dickinson's because he has a growl type time that most Metal have - he cannot yield our out the higher notes. Bruce Dikinson is pure class and should be higher on this list. And we should not forget that he is also a pilot.
Iron Maiden will always be one of my all time favorites, not only have they greatly influenced My Chemical Romance another one of my favorites but they are one of the bands that actually got me into metal. Being 12, all my classmates really listen to is Justin Bieber, Taylor Swift, One Direction, Avril lavigne, My Chemical Romance and Katy Perry, I had near zero exposure to metal, until I somehow stumbled across Iron Maiden. Favorite song is Fear of the Dark, best intro ever
Bruce Dickinson has a plethora of wide ranging vocals - highest to the lowest, sharpest to lengthened. I have heard many songs by Iron Maiden, however I am amazed by his singing in Hallowed Be Thy Name, Aces High, Powerslave, Run to the Hills, Rime of the Ancient Mariner. I believe Bruce Dickinson is well placed among the top 10 of all time rock and heavy metal vocalists.
Some of this list cannot even be compared to the God-given voice of Iron Maiden's vocalists, Paul Bruce Dickinson and Paul Di'anno. Bruce, mainly, is able to sing anything in a way only he can do. I have my own favourite singer, but as he was not included on this list, I am picking Bruce as the number one.
5
Ronnie James Dio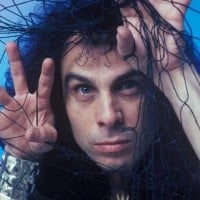 Ronnie James Dio (born Ronald James Padavona; July 10, 1942 – May 16, 2010) was an American heavy metal singer, songwriter and musician. He fronted and/or founded numerous groups including Elf, Rainbow, Black Sabbath, Dio and Heaven & Hell. He is credited with popularizing the "metal horns" hand gesture in metal culture and is known for his medieval themed lyrics. Dio possessed a powerful versatile vocal range capable of singing both hard rock and lighter ballads; according to Rainbow/Deep Purple guitarist Ritchie Blackmore upon hearing him sing, "I felt shivers down my spine." Dio sold over 47 million albums throughout his career. He died from stomach cancer in 2010 at the age of 67.
Just Listen...If you are true to yourself with preferences aside...Ronnie James Dio surpasses all on this list...5 decades of mind blowing vocals is why so few bands wish to cover his material...Other vocalists don't even come close
It's a disgrace dio isn't number 1. M Shadows? Don't make me laugh. The voters here don't have a clue about music. I'm away to lie down in a dark room and reflect on the stupidity of mankind.
Paul McCartney, Jon Lennon, Billie Joe Armstrong and Kurt Cobain have all had a great career but they were far from impressive vocally. Dio was a monster when he sang. RIP.
This Rock and Roll God deserves way better than being under top 5. One of the greatest of all time, and besides the powerful voice, he was an amazing songwriter.
6
Steve Perry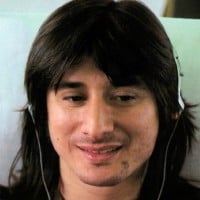 Stephen Ray "Steve" Perry is an American singer, songwriter, and record producer. He is known as the lead singer of the rock band Journey during their most commercially successful periods from 1977 to 1987 and again from 1995 to 1998.
Steve Perry's voice has been one that has stood the test of time. One of the most downloaded songs of all time, (Don't Stop Believin) was sung by this versatile singer. His voice is quite distinguishable in a world where cookie cutter voices seem the pablum choice of the day. He could sing everything from a high tenor to a low bass with a range that was exciting to listen to. Songs we all grew up with, Open Arms, Separate Ways/Worlds Apart, Faithfully, Lovin Touching Squeezin, and the list goes on and on. Multi-platinum albums under his belt. His fans still are the Faithful ones much unlike most singers who after a year or two are quite forgotten. Journey was the soundtrack of your lives.
Steve Perry was a true premiere vocalist in his prime. His phrasing was perfect and he had so much control of his voice. He had a soft lower range that could explode with passion into his upper range and could hold a note like magic. The amazing thing to me was his durability through out his tenure in Journey. Their touring schedule was insane and this guy delivered night after night. I remember seeing him solo back in 1994 and he still went for the finish on "Faithfully" and hit it perfectly. Even as he matured, his voice aged but he still had that incredible range. When Journey reunited and recorded "When You Love A Woman", it was apparent that his voice had aged, but it still flowed so brilliantly through that song. With Perry being 62 years old now and dealing with various health issues, I have no idea what his voice sounds like now. But that being said, when people today discuss great voices and vocal performances, Perry is often the standard by which others are judged and ...more
Steve Perrys voice is dynamic. It is the perfect style and range for the harder guitar of Neil Schon and the melodic compositions of Jonathan Cain on keys. In the 70s I thought of his voice as perfect. 30 years later, it stands as one of the greatest voices of all time. As a singer myself, I can really appreciate his technical abilities that combine with raw emotion. Adding Steve Perry to Journey was a risk at the time because Journey had more of a harder, bluesy sound but when the song Wheel In The Sky came out it was magic. I also can appreciate the new singer in Journey. He does a nice impersonation of Steve, but that's all it is, an impersonation. To me, Journey is Steve Perry, Neil Schon and Jonathan Cain.
Steve Perry is not only my favorite singer, but he is a part of my favorite band, Journey. I say he "is" a part of my favorite band because without him Journey is not my favorite band. The album Infinity captures some of his best vocal performances, back before he wore himself out with endless touring. I also really love his first solo album, Street Talk. His song writing abilities are almost as good as his unnaturally perfect voice. Hearing what he had to offer on this album makes it clear that 1984 was the perfect year for him to make his own album. Hits such as Oh Sherrie, Captured By The Moment and Foolish Heart are great examples. My personal favorite songs sung by him are, Patiently on the album Infinity (1978) and Mother Father on Escape (1981).
7
Chester Bennington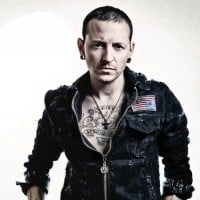 Chester Charles Bennington (March 20th, 1976 - July 20th, 2017) was an American musician, singer, songwriter and actor, best known for being the lead singer of Linkin Park. Before he was known for Linkin Park, Bennington was the lead singer of post-grunge act Grey Daze who was heavily inspired by Stone Temple Pilots they released two albums with Chester before his death. Wake Me and No Sun Today, a third album called Amends would be released in 2020 consisting of voice samples from Bennington. After Grey Daze dissolved, Bennington would join Linkin Parkin in 1999 formerly called Hybrid Theory, replacing former vocalist Mark Wakefield, who would go on to become Taproot's producer. Even with Bennington's ...read more.
Chester has one of the best voices out there. His screams are amazing, something no one can repeat. Yet at the same time, he has one of the softest, most beautiful voices ever. His amazing vocals bring chills in listening to tracks on which he sings. Upon auditioning for Linkin Park, another guy just left after he heard Bennington sing, he knew he was that great. And his bandmate, Mike Shinoda says that Chester has one of the best voices out there; not just because he is in the same band with him, but he would challenge someone else to sing the things he does, as well as he does and his certain no one else could do it all. It is true, Chester Bennington has a very versatile voice and has amazing talent.
How can Axel Rose be above him? Seriously he is the best. He can go as high as mount everest and then drop to as low as Pacific Ocean. He has even covered 'Rolling in the deep' of Adele-a pop queen, it's even better than original one and shows how amazing his voice and vocals are. He can scream as he has done so many of Linkin Park songs, and sinng so deep and emotionally in many of their songs like My December, Little things give you away, Leave out all the rest and many more. Next to him should be Freddie Mercury and then Jared Leto of 30 seconds to Mars.
Chester Bennington has the most powerful voice range, without really trying. He covers "Rolling In The Deep" beautifully.. with ease. Somewhere I Belong still has the most powerful chorus up until today. When Listening to Linkin Park, no one has control over drowning away in the emotion of their songs. He leaves me "Powerless".. Freddie Mercury will always have an edge over Chester, but in our generation the Linkin Park lead singer is the God of vocals. #Given Up
Chester Bennington is the best vocalist in this world. I love the vocal of him...His vocal is totally different than other singer. He should be in no. 1 position. I truly love breaking the habits, from the inside, the messenger, pushing me away, waiting for the end & numb songs. I am a huge fan of him, so, please guys come on Nepal for your concert... Love you chester so much...
8
Paul McCartney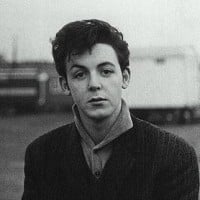 Sir James Paul McCartney (born 18 June 1942) is an English singer-songwriter, multi-instrumentalist, and composer. With John Lennon, George Harrison, and Ringo Starr, he gained worldwide fame with the rock band the Beatles, one of the most popular and influential groups in the history of pop and rock ...read more.
One of the greatest vocalists and songwriters of any generation...he seems to be largely remembered these days for his (excellent) ballads yet McCartneys rock voice is out of this world. Just listen to I'm Down, Helter Skelter, Got to Get You into My Life, Jet and so many more. His voice was also superb supporting Lennons lead vocal...just listen to them both on screaming away on Twist and Shout. Still electric fifty years on
Have you ever really listened to the broad range of genres Paul is able to sing? From old timey "granny" songs like "Honey Pie" to 50s rock n' roll like "I Saw Her Standing There" to gentle ballads like "Blackbird" to heavy bluesy songs like "Monkberry Moon Delight". He has such a vast range of songs and tone that he deserves to be in the top 5.
McCartney has one of the largest vocal ranges, including falsetto of any vocalist in the rock era, additionally a musician with the ability to deliver hits songs faster than he could spend the money buying counties in Scotland.
Who tf placed Cobain above Macca? His voice is very versatile, just listen to You Never Give Me Your Money. It sounds like it was sang by 3 guys. He can also scream like a metal vocalist. Listen to Helter Skelter. Not to mention that he is still rocking even though he is almost 80! Top 5 at least!
9
Rob Halford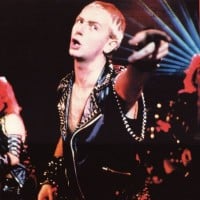 Robert John Arthur "Rob" Halford is an English singer and songwriter, who is best known as the lead vocalist for the Grammy Award-winning heavy metal band Judas Priest and famed for his powerful wide ranging operatic voice.
Who's voting here? High school kids? How on Earth is Chester Bennington voted higher than Rob Halford? Chester might be a good Number Metal vocalist but he,s nowhere close to this Metal God. Listen to the Painkiller, victim of changes, beyond the realms of death, before the dawn etc. This man has got insane vocal range and incredible verstality.

Enough said! If not the 1st spot, he deserves at least a 3rd spot, only Robert Plant and Steven Tyler could be rated higher.
Halford may not be at the top because the band was only popular among the hard rockers. However his voice was much better than many on the top you the list.
Ron Halford's got a voice that's practically out of this world.
This dude has one of the best metal voices out there!
10
Steven Tyler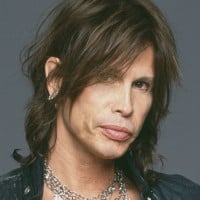 Steven Tyler is an American singer-songwriter, multi-instrumentalist, and former television music competition judge, best known as the lead singer of the Boston-based rock band Aerosmith, in which he also plays the harmonica, and occasional piano and percussion.
Okay I see this list, and see kurt cobain, well yes he is amazing, but he should never, ever be anywhere near above steven tyler, seriously, who could do that? Stevens range melody and pure stage presence destroy kurt, now don't get me wrong nirvana is my favorite band, but go on YouTube and watch aerosmith live, an not just tone or two songs, spend a na hour or two on there watching them live, then come back and tell me steven tyler shouldn't be in the top 5 at least. I dare you.
How Axl Rose is rated higher than Steven Tyler is unbelievable. I can't understand Axl when he goes into high notes, it's like he is screaming. Steven Tyler is older than him and can still do Dream On as good if not better than the 70's! He is absolutely one of the best front man in Rock and Roll. I don't know who does these list...
If we are talking about rock, pure rock, there is no comparion. Steven Tyler's voice is rock, and blows all of the other singers out of the water with ease, including Freddie Mercury, Robert Plant and Steve Perry put together. None of them could even come close to his vocal range, control, transitions and screaming in his prime, not even a bit.
Personally believe that he should be in number 1 or top five at least! He is essentially a rock GOD, I'm a huge aerosmith fan, but sadly not enough people appreciate this mans voice today, he brought bluesy vibes to hard rock as well as his talent with instruments, he truly is my hero.
The Contenders
11
John Lennon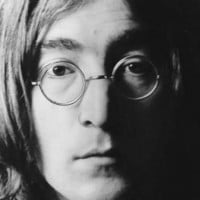 John Winston Ono Lennon, MBE (9 October 1940 - 8 December 1980) was an English singer and songwriter who rose to worldwide fame as a co-founder of the Beatles, the most commercially successful band in the history of popular music. He was assassinated by Mark David Chapman on December 8, 1980 at age 40. Lennon was characterised by the rebellious nature and acerbic wit in his music, writing and drawings, on film, and in interviews. His songwriting partnership with Paul McCartney remains the most successful in history.
The best there ever was and the best there ever will be. Where would we be without this compassionate, creative, soulful genius?
The leader of the group that are the most successful and biggest-selling musical act in the history of show business.
Quick, add up the total sales of all the other singers in the top 30.
Subtract Elvis.
John Lennon has outsold all the 28 other names put together.
Unequivocally, number one. Genius, honest, human to the umpteenth degree. Forever changed the face of music.
12
Kurt Cobain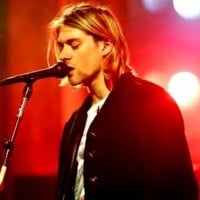 Kurt Cobain was born February 20, 1967, in Aberdeen, Washington. In 1987, he started the grunge band Nirvana, which became one of the most successful bands ever. He was a talented yet troubled grunge performer. Kurt Cobain became a rock legend in the 1990s with his band. He committed suicide at his ...read more.
Kurt Cobain's vocal really captures his emotion. From the anger in the Teen Spirit chorus, the desperation in Heart-Shaped Box, the joy in Lithium, his voice ranges through all. Kurt had such a powerful, invoking, voice. Need more evidence? Listen to "Where Did You Sleep Last Night?"
I mean... Truly if you love rock music then this guy is a genius.. The lyrics combined with his guitar jammin and his eerie voice sounds best... Kurt cobain was a unique man and so was his voice.. How the hell can one even compare chester bennington to him... Kurt gave birth to alternative rock.. Bennington and his voice... No range man.. Try singing nirvana songs then you will come to know... The passion the emotion on his voice.. Man you can hear it.. Nowadays all these singers are trash... They use modern electronic techniques to enhance their vocal abilities.. Ever heard linkin park and all those bands singing live... Haha.. Laugh out loud.. Laughing stock man these guys.. If you really into rock see the bands performing live and hear the vocalists like hetfield of Metallica and cobain... Or Steven tyler or eddie vedder...
Rolling stone ranked him 45 greatest musician doesn't matter..

Rolling stone ranked him 11 greatest guitarist doesn't matter..

His call the frontman of 90s... doesn't matter

First grunge band earn #HALL OF FAME FOr KURT COBAIN. SO let me tell you something don't put him to your crap list cause it's a shame that his behind M. Shadow, chester, jared leto.. I think kids are voting here
Way too high. His tone appealed to some but that doesn't qualify him to be in the top 10 at all. His technique was terrible to the point that he lost his voice at the beginning of his career. No range, no versatility, no power, no resonance. No way he can be higher than let's say Ian Gillan, wake up fan girls.
13
Ian Gillan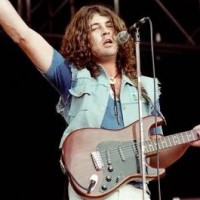 Ian Gillan is an English singer and songwriter. He originally found success as the lead singer and lyricist for Deep Purple, and the original singer on the rock opera concept album Jesus Christ Superstar by Andrew Lloyd Webber, where Gillan had the leading role (Jesus Christ).
The best rock singer/lyricist that ever drew breath. Got the part for Jesus Christ Superstar album after Lloyd webber and Rice heard Child in time, He put the original scream in Gethsemene. Between 1969 and 1973 he was simply untouchable. The fact that you never here any singer who sounds like Gillan shows just how unique this guy is.
It's not only the screams and the range, but the absolute soul in his voice and the way he interpretes the lyrics. Nobody, NOBODY can sing When a Blind Man Cries, or stuff like No one came like Ian Gillan. Or listen to his performances on Accidentally on Purpose, This is the voice of rock with a feel for jazz, blues and even vaudeville.
Ian Gillan in his prime could scream higher than Plant and sing more melodically. Just slap on Child In Time for all the evidence you'll ever need. And he could eclipse his studio performances with even better live renditions. Listen to the same song from Made in Japan.
Freddie Mercury is obviously #1, but I'd put Gillan at #2 or #3. Gillan could do things that nobody else on this list could, with a strong baritone, strong tenor, and could scream higher than anyone else on this list. All talented metal singers sight him as their idol for a reason!
14
Elvis Presley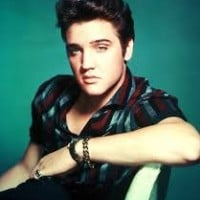 Elvis Aaron Presley (January 8, 1935 – August 16, 1977) was an American singer and actor. Dubbed the "King of Rock and Roll", he is regarded as one of the most significant cultural icons of the 20th century. His energized interpretations of songs and sexually provocative performance style, combined with a singularly potent mix of influences across color lines during a transformative era in race relations, led him to both great success and initial controversy. ...read more.
Pull-EEZE. Elvis is the king of rock & roll like Charles Manson is the king of law & order.
he didn't write songs, and far from being an innovator, he could well be the apex of the era's deplorable practice of "whitewashing black music." what he did, basically, is happen to fit Col. Tom Parker's marketing strategy.
we would be living in a significantly different world today if there had never been any Chuck Berry or Buddy Holly or Fats Domino, not to mention Beatles or Queen or Led Zeppelin. whereas in a world without an Elvis, "the Colonel" would've just found some other stooge.
Some people do write crap! Elvis stole black music? Ask the black artists, little richard, chuck berry, fats domino etc. They have all stated that elvis was the greatest singer ever and without him they would never have made it. He opened the door for black artists. Read what all the famous entertainers say about him.
No one else is even close. Elvis could sing absolutely any style. He wrote the book of rock 'n roll and yet was fan friendly and gave so much charity. Class all the way. Hundreds of gold records with classic songs. His only very small negative is that he didn't write songs
.
He not only inspired everyone on this list, but he busted down the walls for everyone else to follow. This makes him the King. There wasn't music video during his time, yet he has sold more than a billion records worldwide...that's more than your top 9 combined!
15
Jon Bon Jovi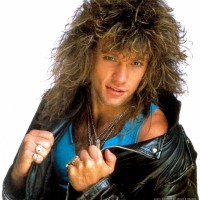 John Francis Bongiovi, Jr., better known by his stage name Jon Bon Jovi, is an American singer-songwriter, record producer, philanthropist, and actor, best known as the founder and frontman of the hair band Bon Jovi from, which was founded by Jon and his pianist, David Bryan, in 1983. He is famous for his band's hit songs "Livin' on a Prayer," "You Give Love a Bad Name," and "Wanted Dead or Alive" which were all released in 1986, on the album Slippery When Wet. Jon was born in Perth Amboy, New Jersey on March 2, 1962.
Number 19? You MUST be kidding. Come on New Jersey - support your man! Jon's voice is far superior to both Ozzy Osbourne and Kurt Cobain, neither of which were understandable in either song or speech. I like to be able to understand the words to a song I'm trying to "sing" along with. Just caught their "This House Is Not For Sale" show and he sounded every bit as good today as when I first saw him live in 1983.

Have to give Steve Perry props for the #1 spot, though. Amazing does not begin to cover his vocal range and immense talent. Sorry, Jon, but you're still #1 with this long time fan! Keep rocking!
How is he 16!?! He deserves to be higher then Ozzy Osbourne and Kurt Cobain. Those 2 didn't make emotional, touching, breathtaking songs like Jon did, and that is what made him who he is today, a wonderful and unique singer. He is still rocking today! Keep it up Jon. Obsessed with his music, and his voice!
Just listen to his music. He is the best, he has the greatest voice and he is purely a LEGEND and we don't need anyone's estimation for us to know that he is purely THE BEST.
If you've seen Bon Jovi live once, you know Jon is expendable with his vocal chords, and would be even more so had he not screwed them up on the Slippery When Wet tour.
16
Bon Scott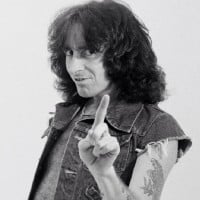 Ronald Belford "Bon" Scott was a Scottish-born Australian rock musician, best known for being the lead singer and lyricist of Australian hard rock band AC/DC from 1974 until his death in 1980. He was born in Forfar and lived in Kirriemuir, Scotland, for 5 years before moving to Melbourne, Australia, ...read more.
Bon Scott is the greatest rock singer, poet, story teller of all time. His lyrics is what set AC/DC's music above all the rest. His songs either told a story or made a statement. Many people may not realize that he wrote the lyrics for Back in Black before he died, which may have been his best album, next to Highway to Hell, but his prior works were all strong too. After Brian Johnson found success singing Bon's songs on Back in Black, AC DC's song quality plummeted. Just compare the lyrics of For Those About To Rock with their earlier works. The death of Bon Scott was another tragedy for rock and roll.
This man along with AC/DC amazing riffs gave birth the best hard rock songs of all time. Their songs inspired many bands to come.
All 25 sh! the@ds you put in front of Bon aren't fit to be his roadie.
Bon kicked all their asses followed only by Brian Johnson. The rest can fight it our for #3.
How could Brian be higher in the list than Bon? This is the Guy who sings on Highway to Hell!
17
David Draiman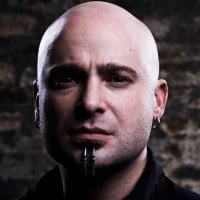 David Michael Draiman is an American songwriter and the vocalist for the band Disturbed as well as for the band Device.
Why the hell is he so low on the list. The one and only Dave can sing anything and everything! Just listen to Darkness, Pain Redefined and even their covers. ISHWILF does NOT fit their music style, no matter what your excuse is; but he still does very well on it. Hell, his voice is THE reason Disturbed is unique. The chemistry between all the band members is astounding, don't get me wrong. However, compare Dan Donegan to the music in Vandal and Brawl and then compare that to Disturbed.
There's not a lot of people who can go through what David has gone through and use the experiences for a creative energy. He has made sacrifices time and time again to preserve his voice. He is the most dedicated and hard working man. His vocal range is HUGE. When David joined Disturbed he was not used to singing that type of music. He is amazing and deserves a higher ranking on this list.
One of the best voices in modern metal today. He's right up there with the greats of the metal genre, and can hold his own against any vocalist in any format. His songwriting abilities are incredible and reflect what people are thinking, but don't have the balls to say aloud. Draiman has that and more. He should be Top Ten at least.
David Draiman is one of, if not, the best of metal vocalists today. He's the one that brings life to the songs and his range is just astounding. He can be sweet and gentle like in Darkness, primal and aggressive like in Down With the Sickness. Even James Hetfield thinks he rocks! (he listens to Disturbed) David reigns!
18
Eddie Vedder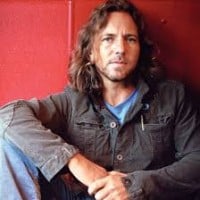 Eddie Vedder is an American musician, singer and songwriter best known as a member of the rock band Pearl Jam, with whom he performs lead vocals and is one of three guitarists.
It would be ridiculous to rate Vedder so low on these charts, since Pearl Jam basically became famous because of his unbelievable vocal prowess. Just listen him on "Black" and "Jeremy", and you'd know that he easily earns the Top 10.
I think he's right up there with Plant, Bennington and Hetfield. I respect these vocalists because apart from having outstanding vocal range as well as those peculiar sound qualities to their voice, they fill the song with so much passion.
Pearl Jam was all about the music. That's why they refused to make music videos. That's why "they spent much of the past decade deliberately tearing apart their own fame." It's also why there's so much emotion and just realness in their music. Eddie wasn't about the fame. He put his heart and soul into the music. And just the music.
Can I just say...I have never been more disappointed in the rock community than right now. Eddie Vedder sings with more emotion than any lead singer I know. "Black", "Alive", "Release", "Nothingman", etc. His voice just gives you goosebumps every time, and in some cases will bring tears to your eyes. Definitely deserves to be top 10.
Eddie Vedders voice can be compared to a Chameleon.. He becomes one with his songs, each and every song has depth and feeling. Basically, when Eddie sings a song he makes it his own.. from Pink Floyd's Comfortably Numb to Rolling Stone's Wild Horses to the Doors Light My Fire and of course we cannot forget Pink Floyd's Mother.. all I can say is when Eddie Vedder sings he can make time stand still
19
Chris Cornell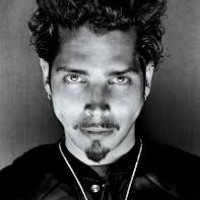 Christopher John "Chris" Cornell was an American rock musician and singer-songwriter, best known as the lead vocalist, primary songwriter and rhythm guitarist for Seattle rock band Soundgarden and as former lead vocalist and songwriter for the supergroup Audioslave. His vocal range was C2 to A5, while his highest notes went up to G6. He died on May 17, 2017.
Although not quite seen as a relic or legend like those who are above him on the list, Cornell has the distinct timbre and passion that it takes when creating a captivating rock vocal. In his higher range he has the unique ability to both sustain vibrato AND include the dry and agitated rasp we all should know and love.

I'm not here to persuade anyone that he is THE best rock vocalist, but 9 on the list is just insulting, especially when compared to some of the less dynamic vocalists above him, who are only so high on this list due to their legacy that they have created over the years, or just pure name recognition because they have embodied themselves into the surface layer of rock music.

Neither do I have to say what songs you should listen to from this dude. You can honestly start from any angle of his musical collection, and so I speak in the name of all that is sound garden, give him a listen. I promise you won't be disappointed.
Its obvious that Chris Cornell is low down the list because Soundgarden is not that popular as some of the bands above. But hard-core rock fans know Soundgarden and the fact that Chris Cornell undoubtedly is among the greatest rock voices of all time. And for all those who ignored Soundgarden because of being less famous, please give them a try. They won't disappoint you, I promise. You can start with Black hole sun, spoon man, pretty noose and so on. Fell on black days is my personal favourite. Please give them a try.
Chris Cornell is in the top 5 vocals of all time. I would put him in the top 3 for sure behind (MAYBE) only Robert Plant and Freddie Mercury. His range is unbelievable but if you listen to his body of work, you really hear his voice which will captivate you and hold you through each song. I said maybe behind the other two only because for each of the three my favorite voice is the one I'm currently listening to. If you are not familiar with his work you are missing out on one of the greatest rock voices that will ever be.
Chris Cornell should be number 1. Not only is his voice massively powerful over 4 octaves, he's also one of the most versatile musicians, being able to sing any genre of rock perfectly (look at his discography, ranging from heavy Soundgarden all the way to his relaxing acoustic solo stuff). To top it off, his songwriting is genius and he's kept his voice better intact than anybody I know who screamed his voice out when he was young. He's a god among vocalists, my favorite musician ever, and simply the BEST!
20
Ozzy Osbourne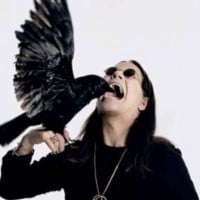 John Michael "Ozzy" Osbourne was born on December 3, 1948. He is also known as ''The Prince of Darkness''. Ozzy is an English singer, songwriter, and television personality. He rose to prominence in the early 1970s as the lead vocalist of the band Black Sabbath. Osbourne was fired from Black Sabbath ...read more.
Just the most awesome and auto-destructive character of the rock history, love this guy, he's just a legend, the best you'll ever see, he may not be the best in vocals of all time, but in my oppinion, after Freddie he's the best, because he has an influence on black sabbath like anyone had, without him, black sabbath weren't the same band, he is the essence of that amazing band... GO OZZY!
For the soul reason that I am a major sabbath fan and that ozzy deserves to be up their with axel rose, steven tyler, john lennon, and elvis. Freddie can keep his spot however someone needs to vote for bon jovi.
I love Ozzy so much. He's a great singer and a great songwriter. He's done good with Black Sabbath and he's still good solo. Ozzy is awesome! He's one musician I would love to meet if I could.
I can't believe the prince of darkness is this low man! He's at least top 5.
21
Billie Joe Armstrong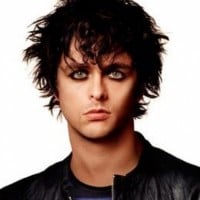 Billie Joe Armstrong is an American musician, singer, songwriter, and actor who is best known as the lead vocalist, primary songwriter, and guitarist of the punk rock band Green Day, which he co-founded with Mike Dirnt. He's also in side-project groups such as The Network, Foxboro HotTubs, Pinhead Gunpowder, ...read more.
He got so sweet voice man, he is such a good singer. He at least should be in the top 10 no doubt about it. And at live concert he is so energetic and never let the energy down. Obviously deserves a upper place. With his great voice, Mike's awesome bass and Tre's crazy drumming skill makes Green Day the best rock band of all time.
He should be in the top 10, try listening to songs by Green Day like... Time of Your Life, Boulevard of Broken Dreams and Warning. You'll realize that the vocals are very amazing and easy to follow. Please people vote for Billie Joe, he's great!
Man, he should at least be in top 10. He's not like Freddie Mercury or Kurt Cobain but he is definitely better than Chester Bennington. All of his songs are in the same range whereas if you see BJA, he has a wide variety: Time of your life, boulevard, jesus of suburbia, etc.
BJA is Legend. He can make his voice smooth and soft, for those relaxing rainy days, or hard core for when everyone around you just gets on your nerves. Just slipping ear buds in and laying back to Green Day calms my nerves and lets out my frustrations.
22
Layne Staley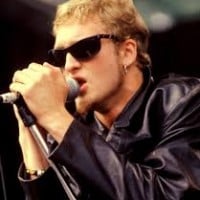 Layne Thomas Staley was an American musician who served as the lead singer and co-songwriter of the rock band Alice in Chains, which he founded with guitarist Jerry Cantrell in Seattle, Washington in 1987. Alice in Chains rose to international fame as part of the grunge movement of the early 1990s. In 2002, Staley was found dead in his home of a drug overdose.
Why is Layne so overlooked/ignored/underrated on all these 'top rock vocalists' lists? Go listen to a live performance of his on YouTube- ANY live performance, especially of "Man in the Box", "Love, Hate, Love" circa 1991 or so; "Would? " etc... His voice came straight from the soul and basically DEMANDS to be listened to- he had so much power and feeling; he was awesome. As well as hard rock/metal/grunge, he sang bluesy acoustic songs beautifully, too. There was never a more honest or simply powerful male vocalist around. Lots of people try to imitate him but he truly was unique, one-of-a-kind. Much respect for Layne Staley, who inspired and continues to inspire for generations to come, far beyond this life.
Why the hell is Layne so low on this list? Nobody, and I repeat nobody, had or has the ability to inject emotion and pain into his/her vocals like him. Layne had a great vocal range, and was a technically great singer as well, with perfect control and flawless vibrato to go along with the delicious grittiness of his voice. He was the definition of raw talent. Only Chris Cornell and James Hetfield can compare to him. Such a shame that drugs consumed his life.
Layne deserves more votes, his voice was just insane! He has to be in the top 3 with Robert Plant and Freddie Mercury without any doubt.
What the hell? Layne's range and pure emotion were crazy. From bluesy pieces to light melodies and full out screams, he was easily one of the best vocalists ever, certainly the best out of the whole seattle scene. Listen to tracks like love hate love, would, man in the box, rotten apple, and rain when I die. His voice is truly beautiful haunting and melancholic.
23
Benjamin Burnley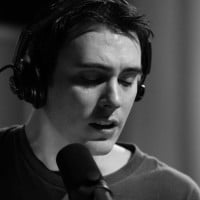 Benjamin Jackson Burnley IV is an American musician, composer, and producer, best known as the founder and frontman of the American rock band Breaking Benjamin.
He has an amazing voice! I've only listened to Breaking Benjamin, and no one else for the past 4 almost 5 years, and I'll never get tired of it. He's my inspiration to start singing, and playing guitar, and making my own music. He's my idol. Definitely deserves to be in the top 10.
He definitely has one of the best voices hands down. He's good with his screams and when he sings softer, lower notes, it's just pure melody!
Most unique voice I've ever heard. It can be scratchy, but also soft. And incredible screams. Like Angel and devil mixed together.
Just, hands down, one of the most epic singers of all time. Fast or slow, Burnley's talent will always show!
24
Adam Gontier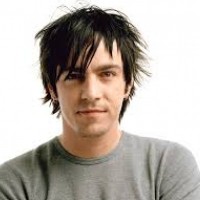 Adam Wade Gontier is a Canadian musician and songwriter. He is the lead singer, rhythm guitarist and main songwriter for Saint Asonia, but is best known as the former lead singer, rhythm guitarist and main songwriter of the Canadian rock band Three Days Grace.
Most beautiful singer I have ever had the privilege of hearing. And just when he knows to he can scream like no one else in songs like animal I have become, riot, and bitter taste to say just a few. He puts so much emotion into his songs as seen in songs like no more, someone who cares, never too late, and anonymous. My single favorite singer today with true talent in a world today with so many who are fake.
Adam gontier is one if my favorite singers, he should be up in the top 5, this isn't right. People just don't know how to actually listen to songs that aren't drilled into their head by the radio. They don't play three days grace or saint asonia enough on the radio so they don't get as much publicity when they should from their amazing talent.
I love his voice so damn much. He probably has the best voice I've ever heard. What I really love about his voice is that he can go from screaming, growling, or singing softly. Adam's voice is just incredible. He sounds amazing live.
This guy has amazing vocals. He knows when to sing soft, and knows when to use the absolutely perfect amount of rasp in his voice. Honestly, he can sing anything. He can even scream...
25
James Hetfield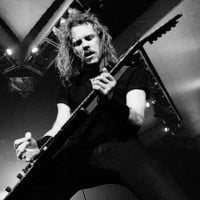 James Alan Hetfield was born on August 3, 1963. He is an American musician, singer and songwriter known for being the co-founder, lead vocalist, rhythm guitarist and main songwriter for the American heavy metal band Metallica.
Young James deserves to be in the top 3, and current James in the top 20, so I guess that evens out. Young James was the best metal vocalist ever. He had a brutally gritty and powerful voice with ferocious screams, but could also sing quietly and melodically as well. Not to mention he's one of the best metal songwriters ever. He's a legend and my 3rd favorite vocalist ever!
What James hetfield is at no 8th position... It is not possible.. James deserve number 1 position he has best vocal.. He is vocalist of Metallica, name of the band is enough... No 2 rank should be given to John cooper vocalist of skillet... Both the deserving vocalist are very down..
I know James is best vocalist and will reach top...
Love Metallica...
How can Jared Leto be at number 4? (He's probably there only because of his looks).
James has to be there! (Actually #1) he's the best (metal) singer ever!
Lots of people say he lost his voice, and sucks now. OK, his voice changed a lot during the past decades, but not in a bad way. He still sounds superb! I love his old and new sound.
James is unquestionably the greatest inspiration for many rock fans and musicians. Why he isn't on top of the list really annoys me. All the other vocalists are popular thanks to the guitarists or the drummers in their bands, but Papa James is phenomenal even with his bear voice.
PSearch List