Top 10 Best Male Rock Singers
The Top Ten
1
Freddie Mercury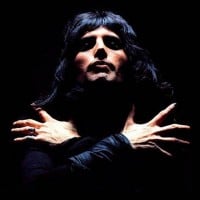 Freddie Mercury (born Farrokh Bulsara, 5th September 1946 - 24th November 1991) was a Zanzibari-born British singer of Indian descent, songwriter and record producer, known as the lead vocalist and songwriter of the British rock band Queen. He also became known for his flamboyant stage persona and four-octave vocal range. Before he became a singer he has been in 3 other bands (Ibex, Sour Milk Sea,... read more
No contest. None whatsoever! The man had incredible stage presence. Just look up their live shows on YouTube. His range was incredible, but even more so, it was his ability to have great control over that range. Any singer can hit high and low notes, but how good are they at controlling their power, their pitch, and changes from verse to verse?

Crickets. There are some who can do it, but not many. And if we're talking rock, Freddie Mercury blows everyone away. If we're talking soul, or opera, or the blues, the answer would be no. However, he could sing those genres and many others.

Since this list also includes metal singers, I would rate a Top 5 as follows: Freddie Mercury, Bruce Dickinson, Ronnie James Dio, Mikael Akerfeldt (1995-2008), and Chris Cornell (beautiful and powerful voice, RIP brother).
Freddie Mercury was unique and original. He took no prisoners and redefined the rules for how lead singers present themselves to an audience today. Freddie's voice is iconic: it's lightning, fire, rivers, streams, the sun, the night, and fresh meadows filled with sweet, succulent flowers. His voice embodies range and unleashed power. It's a hypernova, a gamma ray.

On stage, Freddie is the definition of life. He's joy, laughter, fun, sexy, witty, and jubilant. He charms and is enthralling as he flirts, teases, and entices. On stage, Freddie presents strength, power, and confidence, and that, dear fans, is very seductive.
2
Robert Plant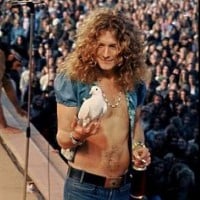 Robert Anthony Plant (born 20 August 1948) is an English musician, singer, and songwriter best known as the lead singer and lyricist of the rock band Led Zeppelin.
Robert Plant, in his young prime, had greater range and power than any singer in rock history. In the early Zeppelin days, the PA system went down a couple of times, and Plant sang entire concerts without electrical amplification. Such was the strength of his voice. Along with all the rock god adulation he has received, it should never be forgotten that Robert Plant was a game-changing rock visionary. Before Plant, virtually all rock singers sounded like some variation of Elvis or Tom Jones. People were shocked when they first heard the higher registers of Plant's voice on the first few Zeppelin masterpieces. He paved the way for countless inferior imitators.
Robert Plant was considered the greatest for over four decades by every poll, vote by fans, and even colleagues. Every radio station, magazine, and the internet held the same opinion. The rest were all there for the most part. So what happened? Did someone change their mind and convince the world? I think so! With all due respect to Freddie Mercury, two years ago or so, he didn't even make the list. The internet is no different than mainstream media, very much influenced, to put it mildly.
3
Axl Rose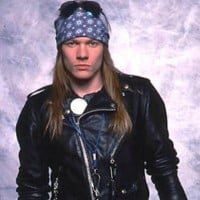 William Bruce Rose Jr., better known as 'Axl Rose', is an American singer born on February 6, 1962, in Lafayette, Indiana. He Is the founder and lead singer of the hard rock band Guns N' Roses. He is a celebrated but controversial figure in the world of rock.
Axl has the biggest vocal range in rock music, basically even an octave or so wider than Freddie's. Despite the fact that Freddie had better control of his voice, Axl sings with such a reckless passion that makes his vocals so outstanding. He goes from a depressing whisper to sweet and soft singing to a crazy, angry scream that cannot be copied. He might not steal Freddie's crown, especially considering that Freddie was his idol and inspiration for loving rock music, but he certainly deserves to be higher up on this list.
Okay, I understand there's a controversial reputation surrounding this guy. But look at it from another perspective: if he weren't here today, Guns N' Roses would've been a bad band with a different singer in his place. Also, keep in mind that AC/DC is still in business because of him. His voice is so loud that he easily reminds everyone that the Thunder from Down Under is still raining hell on our ears. The fact that most AC/DC fans, like myself, can't seem to understand that is frustrating.
4
Bruce Dickinson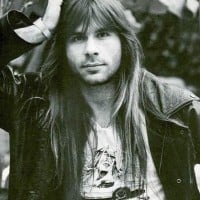 Paul Bruce Dickinson, known professionally as Bruce Dickinson, (born 7 August 1958) is an English musician, airline pilot, and broadcaster. He is most well known for being the lead singer in heavy metal band Iron Maiden and his solo career.Outside his career in music, Dickinson has pursued a number of other activities. He undertook a career as a commercial pilot for Astraeus Airlines, which led to... read more
I agree that Freddie Mercury has an exceptional voice. Chester Bennington's screams and growls are emotional. However, for male vocalists to sing in an operatic range, especially on heavy music, is a big deal. Linkin Park and Queen are not as heavy as Iron Maiden, though Linkin Park was at one time. Talking about M. Shadows, his voice does not match Bruce Dickinson's because he has a growl-type tone that most metal vocalists have. He cannot hit the higher notes. Bruce Dickinson is pure class and should be higher on this list. We should not forget that he is also a pilot.
Iron Maiden will always be one of my all-time favorites. Not only have they greatly influenced My Chemical Romance, another one of my favorites, but they are one of the bands that actually got me into metal. Being 12, all my classmates really listen to are Justin Bieber, Taylor Swift, One Direction, Avril Lavigne, My Chemical Romance, and Katy Perry. I had near-zero exposure to metal until I somehow stumbled across Iron Maiden. My favorite song is Fear of the Dark, which has the best intro ever.
5
Ronnie James Dio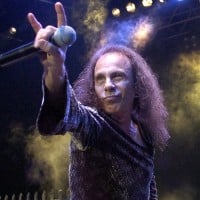 Ronnie James Dio (born Ronald James Padavona; July 10, 1942 – May 16, 2010) was an American heavy metal singer, songwriter and musician. He fronted and/or founded numerous groups including Elf, Rainbow, Black Sabbath, Dio and Heaven & Hell. He is credited with popularizing the "metal horns" hand gesture in metal culture and is known for his medieval themed lyrics. Dio possessed a powerful versatile... read more
Just listen. If you are true to yourself, putting preferences aside, Ronnie James Dio surpasses all on this list. Five decades of mind-blowing vocals is why so few bands wish to cover his material. Other vocalists don't even come close.
It's a disgrace Dio isn't number 1. M Shadows? Don't make me laugh. The voters here don't have a clue about music. I'm going to lie down in a dark room and reflect on the stupidity of mankind.
Paul McCartney, John Lennon, Billie Joe Armstrong, and Kurt Cobain have all had great careers, but they were far from impressive vocally. Dio was a monster when he sang. Rest in peace.
6
Steve Perry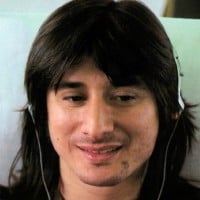 Stephen Ray "Steve" Perry is an American singer, songwriter, and record producer. He is known as the lead singer of the rock band Journey during their most commercially successful periods from 1977 to 1987 and again from 1995 to 1998.
Steve Perry's voice has been one that has stood the test of time. One of the most downloaded songs of all time, Don't Stop Believin', was sung by this versatile singer. His voice is quite distinguishable in a world where cookie-cutter voices seem to be the pablum choice of the day. He could sing everything from a high tenor to a low bass, with a range that was exciting to listen to.

Songs we all grew up with include Open Arms, Separate Ways/Worlds Apart, Faithfully, Lovin' Touchin' Squeezin', and the list goes on and on. He has multi-platinum albums under his belt. His fans are still the faithful ones, much unlike most singers who, after a year or two, are quite forgotten. Journey was the soundtrack of our lives.
Steve Perry was a true premier vocalist in his prime. His phrasing was perfect, and he had so much control of his voice. He had a soft lower range that could explode with passion into his upper range and could hold a note like magic. The amazing thing to me was his durability throughout his tenure in Journey. Their touring schedule was insane, and this guy delivered night after night.

I remember seeing him solo back in 1994, and he still went for the finish on "Faithfully" and hit it perfectly. Even as he matured, his voice aged, but he still had that incredible range. When Journey reunited and recorded "When You Love A Woman," it was apparent that his voice had aged, but it still flowed so brilliantly through that song.

With Perry being 62 years old now and dealing with various health issues, I have no idea what his voice sounds like now. But that being said, when people today discuss great voices and vocal performances, Perry is often the standard by which others are judged and compared.
7
Chester Bennington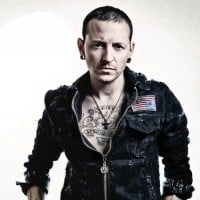 Chester Charles Bennington (March 20th, 1976 - July 20th, 2017) was an American musician, singer, songwriter and actor, best known for being the lead singer of Linkin Park. Before he was known for Linkin Park, Bennington was the lead singer of post-grunge act Grey Daze who was heavily inspired by Stone Temple Pilots they released two albums with Chester before his death. Wake Me and No Sun Today,... read more
Chester has one of the best voices out there. His screams are amazing, something no one can replicate. Yet at the same time, he has one of the softest, most beautiful voices ever. His amazing vocals bring chills when listening to tracks on which he sings. Upon auditioning for Linkin Park, another guy just left after hearing Bennington sing. He knew he was that great. His bandmate, Mike Shinoda, says that Chester has one of the best voices out there. This isn't just because he is in the same band with him, but he would challenge anyone else to sing the things Chester does, as well as he does. He's certain no one else could do it all. It's true. Chester Bennington has a very versatile voice and possesses amazing talent.
How can Axl Rose be above him? Seriously, he is the best. He can go as high as Mount Everest and then drop to as low as the Pacific Ocean. He has even covered Adele's 'Rolling in the Deep,' a song by a pop queen. It's even better than the original and shows how amazing his voice and vocals are. He can scream, as he has done in many Linkin Park songs, and sing so deeply and emotionally in many of their songs like My December, Little Things Give You Away, Leave Out All the Rest, and many more. Next to him should be Freddie Mercury and then Jared Leto of 30 Seconds to Mars.
8
Paul McCartney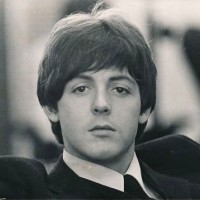 Sir James Paul McCartney (born 18 June 1942) is an English singer-songwriter, multi-instrumentalist, and composer. With John Lennon, George Harrison, and Ringo Starr, he gained worldwide fame with the rock band the Beatles, one of the most popular and influential groups in the history of pop and rock music.One of the most successful composers and performers of all time, he is known for his melodic... read more
One of the greatest vocalists and songwriters of any generation. He seems to be largely remembered these days for his (excellent) ballads, yet McCartney's rock voice is out of this world. Just listen to I'm Down, Helter Skelter, Got to Get You into My Life, Jet, and so many more. His voice was also superb supporting Lennon's lead vocal. Just listen to them both screaming away on Twist and Shout. Still electric fifty years on.
Have you ever really listened to the broad range of genres Paul is able to sing? From old-timey "granny" songs like "Honey Pie" to '50s rock 'n' roll like "I Saw Her Standing There" to gentle ballads like "Blackbird" to heavy bluesy songs like "Monkberry Moon Delight." He has such a vast range of songs and tone that he deserves to be in the top 5.
McCartney has one of the largest vocal ranges, including falsetto, of any vocalist in the rock era. Additionally, he's a musician with the ability to deliver hit songs faster than he could spend the money buying counties in Scotland.
9
Steven Tyler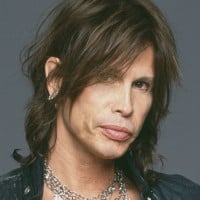 Steven Tyler is an American singer-songwriter, multi-instrumentalist, and former television music competition judge, best known as the lead singer of the Boston-based rock band Aerosmith, in which he also plays the harmonica, and occasional piano and percussion.
Okay, I see this list and see Kurt Cobain. Well, yes, he is amazing, but he should never, ever be anywhere near above Steven Tyler. Seriously, who could do that? Steven's range, melody, and pure stage presence destroy Kurt. Now, don't get me wrong. Nirvana is my favorite band. But go on YouTube and watch Aerosmith live, and not just one or two songs. Spend an hour or two there watching them live, then come back and tell me Steven Tyler shouldn't be in the top 5 at least. I dare you.
How Axl Rose is rated higher than Steven Tyler is unbelievable. I can't understand Axl when he goes into high notes. It's like he is screaming. Steven Tyler is older than him and can still perform Dream On as well if not better than in the '70s! He is absolutely one of the best frontmen in Rock and Roll. I don't know who makes these lists...
If we are talking about rock, pure rock, there is no comparison. Steven Tyler's voice is rock and blows all other singers out of the water with ease, including Freddie Mercury, Robert Plant, and Steve Perry combined. None of them could even come close to his vocal range, control, transitions, and screaming in his prime, not even a bit.
10
John Lennon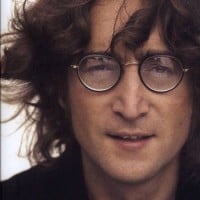 John Winston Ono Lennon, MBE (9 October 1940 - 8 December 1980) was an English singer and songwriter who rose to worldwide fame as a co-founder of the Beatles, the most commercially successful band in the history of popular music. He was assassinated by Mark David Chapman on December 8, 1980 at age 40. Lennon was characterised by the rebellious nature and acerbic wit in his music, writing and drawings,... read more
The best there ever was, and the best there ever will be. Where would we be without this compassionate, creative, soulful genius?
The leader of the group is the most successful and biggest-selling musical act in the history of show business.
Quick, add up the total sales of all the other singers in the top 30. Subtract Elvis. John Lennon has outsold all the 28 other names put together.
The Newcomers
?
Jeff Stinco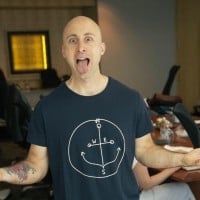 The Contenders
11
Rob Halford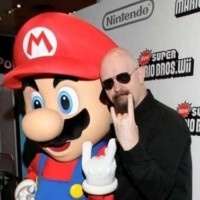 Robert John Arthur "Rob" Halford is an English singer and songwriter, who is best known as the lead vocalist for the Grammy Award-winning heavy metal band Judas Priest and famed for his powerful wide ranging operatic voice.
Who's voting here? High school kids? How on Earth is Chester Bennington voted higher than Rob Halford? Chester might be a good metal vocalist, but he's nowhere close to this Metal God. Listen to Painkiller, Victim of Changes, Beyond the Realms of Death, Before the Dawn, etc. This man has an insane vocal range and incredible versatility.

Enough said! If not the 1st spot, he deserves at least a 3rd spot. Only Robert Plant and Steven Tyler could be rated higher.
Halford may not be at the top because the band was only popular among hard rockers. However, his voice was much better than many at the top of the list.
Rob Halford's got a voice that's practically out of this world.
12
Kurt Cobain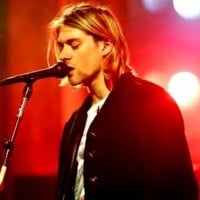 Kurt Cobain was born February 20, 1967, in Aberdeen, Washington. In 1987, he started the grunge band Nirvana, which became one of the most successful bands ever. He was a talented yet troubled grunge performer. Kurt Cobain became a rock legend in the 1990s with his band. He committed suicide at his Seattle home in 1994.
I mean, truly, if you love rock music, then this guy is a genius. The lyrics, combined with his guitar jamming and his eerie voice, sound best. Kurt Cobain was a unique man, and so was his voice. How can one even compare Chester Bennington to him? Kurt gave birth to alternative rock. Bennington and his voice have no range. Try singing Nirvana songs, and you will come to know. The passion, the emotion in his voice - man, you can hear it.

Nowadays, all these singers are trash. They use modern electronic techniques to enhance their vocal abilities. Have you ever heard Linkin Park and all those bands singing live? Haha, laugh out loud. These guys are a laughing stock. If you're really into rock, see the bands performing live and hear vocalists like Hetfield of Metallica, Cobain, Steven Tyler, or Eddie Vedder.
Rolling Stone ranked him the 45th greatest musician - doesn't matter.

Rolling Stone ranked him the 11th greatest guitarist - doesn't matter.

He's called the frontman of the '90s - doesn't matter.

He led the first grunge band to earn a Hall of Fame spot for Kurt Cobain. So let me tell you something: don't put him on your crap list. It's a shame that he's ranked behind M. Shadow, Chester, and Jared Leto. I think kids are the ones voting here.
13
Ian Gillan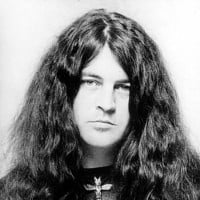 Ian Gillan is an English singer and songwriter. He originally found success as the lead singer and lyricist for Deep Purple, and the original singer on the rock opera concept album Jesus Christ Superstar by Andrew Lloyd Webber, where Gillan had the leading role (Jesus Christ).
He should be higher on this list. In the '70s, he had a really great voice. He was one of the first heavy metal screamers with a range of 5 octaves. He played very high and low notes live without any problems. He has created in many genres. And of course, he is incredibly handsome.
He is the best rock singer/lyricist that ever drew breath. He got the part for the Jesus Christ Superstar album after Lloyd Webber and Rice heard Child in Time. He put the original scream in Gethsemane. Between 1969 and 1973, he was simply untouchable. The fact that you never hear any singer who sounds like Gillan shows just how unique this guy is.
It's not only the screams and the range but also the absolute soul in his voice and the way he interprets the lyrics. Nobody, NOBODY, can sing When a Blind Man Cries or stuff like No One Came like Ian Gillan. Or listen to his performances on Accidentally on Purpose. This is the voice of rock with a feel for jazz, blues, and even vaudeville.
14
Elvis Presley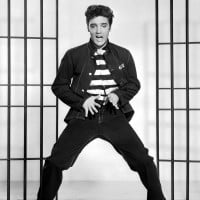 Elvis Aaron Presley (January 8, 1935 – August 16, 1977) was an American singer and actor. Dubbed the "King of Rock and Roll", he is regarded as one of the most significant cultural icons of the 20th century. His energized interpretations of songs and sexually provocative performance style, combined with a singularly potent mix of influences across color lines during a transformative era in race... read more
Some people do write crap! Elvis stole black music? Ask the black artists: Little Richard, Chuck Berry, Fats Domino, etc. They have all stated that Elvis was the greatest singer ever, and without him, they would never have made it. He opened the door for black artists. Read what all the famous entertainers say about him.
No one else is even close. Elvis could sing absolutely any style. He wrote the book on rock 'n' roll and was fan-friendly, giving extensively to charity. Class all the way. He earned hundreds of gold records with classic songs. His only very small negative is that he didn't write songs.
He not only inspired everyone on this list, but he also busted down the walls for everyone else to follow. This makes him the King. There weren't music videos during his time, yet he has sold more than a billion records worldwide. That's more than your top 9 combined!
15
Jon Bon Jovi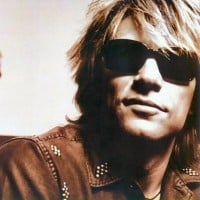 John Francis Bongiovi, Jr., better known by his stage name Jon Bon Jovi, is an American singer-songwriter, record producer, philanthropist, and actor, best known as the founder and frontman of the hair band Bon Jovi from, which was founded by Jon and his pianist, David Bryan, in 1983. He is famous for his band's hit songs "Livin' on a Prayer," "You Give Love a Bad Name," and "Wanted Dead or Alive"... read more
Number 19? You MUST be kidding. Come on, New Jersey, support your man! Jon's voice is far superior to both Ozzy Osbourne and Kurt Cobain, neither of whom were understandable in either song or speech. I like to be able to understand the words to a song I'm trying to sing along with. I just caught their "This House Is Not For Sale" show, and he sounded every bit as good today as when I first saw him live in 1983.

I have to give Steve Perry props for the No. 1 spot, though. "Amazing" does not begin to cover his vocal range and immense talent. Sorry, Jon, but you're still No. 1 with this longtime fan! Keep rocking!
How is he at No. 16?! He deserves to be higher than Ozzy Osbourne and Kurt Cobain. Those two didn't make emotional, touching, breathtaking songs like Jon did. That is what made him who he is today, a wonderful and unique singer. He is still rocking today! Keep it up, Jon. I'm obsessed with his music and his voice.
Just listen to his music. He is the best. He has the greatest voice and is purely a legend. We don't need anyone's estimation to know that he is purely the best.
16
M. Shadows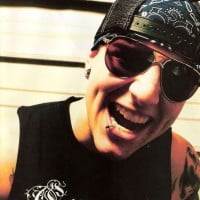 Matthew Charles Sanders, better known by his stage name M. Shadows, is an American musician, best known as the lead vocalist, songwriter and founding member of the American metalcore/alternative metal band Avenged Sevenfold.
Chester Bennington is worse than M. Shadows. His voice is rare and unique, while on the other hand, Chester has a squeaky, thin voice. I get that some of you are bigger fans of Linkin Park than the band members themselves. Just like me - I'm a bigger fan of Linkin Park than Avenged Sevenfold, but M. Shadows has a better voice, and I believe all of us know that.
I was shocked after listening to his voice. It was so gender-specific. Of all the vocalists I've heard sing normally, all of them have a feminine voice except M. Shadows (A7X) and James Hetfield (Metallica). However, M. Shadows' voice is a bit better than James'.
Listen to just one sentence and we all know who's singing. So unique! M. Shadows is just awesome. Have you heard his screaming? Just listen. He is one of the best metal and rock vocalists of all time, and that's true.
17
Bon Scott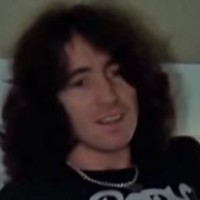 Ronald Belford "Bon" Scott was a Scottish-born Australian rock musician, best known for being the lead singer and lyricist of Australian hard rock band AC/DC from 1974 until his death in 1980. He was born in Forfar and lived in Kirriemuir, Scotland, for 5 years before moving to Melbourne, Australia, with his family in 1952 at the age of six.
Bon Scott is the greatest rock singer, poet, and storyteller of all time. His lyrics are what set AC/DC's music above all the rest. His songs either told a story or made a statement. Many people may not realize that he wrote the lyrics for Back in Black before he died, which may have been his best album, next to Highway to Hell. But his prior works were all strong too. After Brian Johnson found success singing Bon's songs on Back in Black, AC/DC's song quality plummeted. Just compare the lyrics of For Those About To Rock with their earlier works. The death of Bon Scott was another tragedy for rock and roll.
This man, along with AC/DC's amazing riffs, gave birth to the best hard rock songs of all time. Their songs inspired many bands to come.
All 25 nobodies you put in front of Bon aren't fit to be his roadie. Bon kicked all their asses, followed only by Brian Johnson. The rest can fight it out for number 3.
18
David Draiman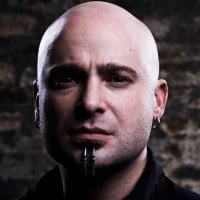 David Michael Draiman is an American songwriter and the vocalist for the band Disturbed as well as for the band Device.
Why is he so low on the list? The one and only Dave can sing anything and everything! Just listen to Darkness, Pain Redefined, and even their covers. ISHWILF does NOT fit their music style, no matter what your excuse is, but he still performs it very well. Hell, his voice is THE reason Disturbed is unique. The chemistry between all the band members is astounding, don't get me wrong. However, compare Dan Donegan's music in Vandal and Brawl to that in Disturbed.
There aren't many people who can go through what David has gone through and use the experiences for creative energy. He has made sacrifices time and time again to preserve his voice. He is the most dedicated and hardworking man. His vocal range is HUGE. When David joined Disturbed, he was not used to singing that type of music. He is amazing and deserves a higher ranking on this list.
One of the best voices in modern metal today is his. He's right up there with the greats of the metal genre and can hold his own against any vocalist in any format. His songwriting abilities are incredible and reflect what people are thinking but don't have the courage to say aloud. Draiman has that and more. He should be in the top ten at least.
19
Chris Cornell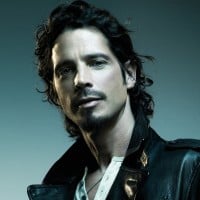 Christopher John "Chris" Cornell was an American rock musician and singer-songwriter, best known as the lead vocalist, primary songwriter and rhythm guitarist for Seattle rock band Soundgarden and as former lead vocalist and songwriter for the supergroup Audioslave. His vocal range was C2 to A5, while his highest notes went up to G6. He died on May 17, 2017.
Although not quite seen as a relic or legend like those above him on the list, Cornell has the distinct timbre and passion it takes to create captivating rock vocals. In his higher range, he has the unique ability to both sustain vibrato and include the dry, agitated rasp we all should know and love.

I'm not here to persuade anyone that he is THE best rock vocalist, but placing him at number 9 on the list is just insulting. Especially when compared to some of the less dynamic vocalists above him, who are only so high on this list due to the legacy they have created over the years, or just pure name recognition because they have embodied themselves into the surface layer of rock music.

I don't have to tell you what songs you should listen to from this guy. You can honestly start from any angle of his musical collection. So, in the name of all that is Soundgarden, give him a listen. I promise you won't be disappointed.
20
Eddie Vedder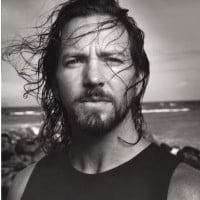 Eddie Vedder is an American musician, singer and songwriter best known as a member of the rock band Pearl Jam, with whom he performs lead vocals and is one of three guitarists.
It would be ridiculous to rate Vedder so low on these charts, especially since Pearl Jam basically became famous because of his unbelievable vocal prowess. Just listen to him on "Black" and "Jeremy," and you'd know that he easily earns a spot in the Top 10. I think he's right up there with Plant, Bennington, and Hetfield. I respect these vocalists because, apart from having outstanding vocal range as well as those unique sound qualities to their voice, they fill the song with so much passion.
Pearl Jam was all about the music. That's why they refused to make music videos. It's also why they spent much of the past decade deliberately tearing apart their own fame. The band's focus has always been on the emotion and realness in their music. Eddie wasn't about the fame. He put his heart and soul into just the music.
Can I just say, I have never been more disappointed in the rock community than I am right now. Eddie Vedder sings with more emotion than any lead singer I know. Songs like "Black," "Alive," "Release," and "Nothingman" showcase this. His voice gives you goosebumps every time and, in some cases, will even bring tears to your eyes. He definitely deserves to be in the top 10.
21
Ozzy Osbourne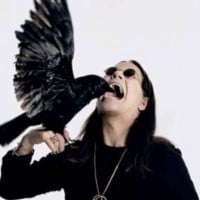 John Michael "Ozzy" Osbourne was born on December 3, 1948. He is also known as ''The Prince of Darkness''. Ozzy is an English singer, songwriter, and television personality. He rose to prominence in the early 1970s as the lead vocalist of the band Black Sabbath. Osbourne was fired from Black Sabbath in 1979 and has since had a successful solo career, releasing 11 studio albums.
Just the most awesome and self-destructive character in rock history, I love this guy. He's a legend. The best you'll ever see. He may not have the best vocals of all time, but in my opinion, he's second only to Freddie. His influence on Black Sabbath is unmatched. Without him, Black Sabbath wouldn't be the same band. He is the essence of that amazing band. Go Ozzy!
For the sole reason that I am a major Sabbath fan, Ozzy deserves to be up there with Axl Rose, Steven Tyler, John Lennon, and Elvis. Freddie can keep his spot. However, someone needs to vote for Bon Jovi.
I love Ozzy so much. He's a great singer and a great songwriter. He did well with Black Sabbath and is still good as a solo artist. Ozzy is awesome! He's one musician I would love to meet if I could.
22
Billie Joe Armstrong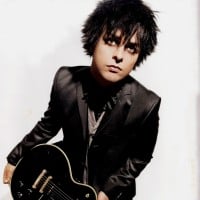 Billie Joe Armstrong is an American musician, singer, songwriter, and actor who is best known as the lead vocalist, primary songwriter, and guitarist of the punk rock band Green Day, which he co-founded with Mike Dirnt. He's also in side-project groups such as The Network, Foxboro HotTubs, Pinhead Gunpowder, and The Longshot. His first group was a band called The Lookouts which disbanded after their... read more
He has such a sweet voice. He is such a good singer. He should at least be in the top 10, no doubt about it. At live concerts, he is so energetic and never lets the energy down. With his great voice, Mike's awesome bass, and Tre's crazy drumming skills, Green Day is the best rock band of all time.
He should be in the top 10. Try listening to songs by Green Day like Time of Your Life, Boulevard of Broken Dreams, and Warning. You'll realize that the vocals are very amazing and easy to follow. Please, people, vote for Billie Joe. He's great!
Man, he should at least be in the top 10. He's not like Freddie Mercury or Kurt Cobain, but he is definitely better than Chester Bennington. All of his songs are in the same range, whereas if you see BJA, he has a wide variety: Time of Your Life, Boulevard, Jesus of Suburbia, etc.
23
Benjamin Burnley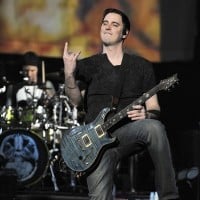 Benjamin Jackson Burnley IV is an American musician, composer, and producer, best known as the founder and frontman of the American rock band Breaking Benjamin.
He has an amazing voice! I've only listened to Breaking Benjamin and no one else for the past 4, almost 5, years, and I'll never get tired of it. He's my inspiration to start singing, playing guitar, and making my own music. He's my idol and definitely deserves to be in the top 10.
He definitely has one of the best voices, hands down. He's good with his screams, and when he sings softer, lower notes, it's just pure melody!
He has the most unique voice I've ever heard. It can be scratchy but also soft, with incredible screams. It's like an angel and devil mixed together.
24
Adam Gontier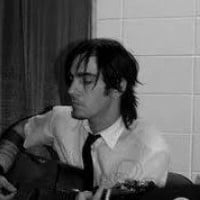 Adam Wade Gontier is a Canadian musician and songwriter. He is the lead singer, rhythm guitarist and main songwriter for Saint Asonia, but is best known as the former lead singer, rhythm guitarist and main songwriter of the Canadian rock band Three Days Grace.
He is the most beautiful singer I have ever had the privilege of hearing. Just when he needs to, he can scream like no one else in songs like Animal I Have Become, Riot, and Bitter Taste, to name just a few. He puts so much emotion into his songs, as seen in tracks like No More, Someone Who Cares, Never Too Late, and Anonymous. He is my single favorite singer today, with true talent in a world filled with so many who are fake.
Adam Gontier is one of my favorite singers. He should be in the top 5. This isn't right. People just don't know how to actually listen to songs that aren't drilled into their head by the radio. They don't play Three Days Grace or Saint Asonia enough on the radio, so they don't get as much publicity as they should, given their amazing talent.
I love his voice so much. He probably has the best voice I've ever heard. What I really love about his voice is its versatility. He can go from screaming to growling to singing softly. Adam's voice is just incredible, and he sounds amazing live.
25
Jim Morrison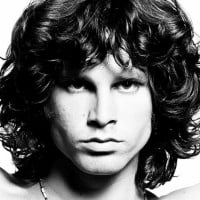 James Douglas "Jim" Morrison was an American singer, songwriter, and poet best remembered as the lead singer of the Doors.
Jim was one of the best-looking and sexiest men to grace the rock stage, but his voice was also the most sensual and tender, yet could get gritty and raspy like Gregg Allman. He certainly needs to be moved to a higher spot on this list. Additionally, his genius-level IQ enabled him to craft words into poetic, imaginative songs. He is a rock legend that outshines some of these others on the list but is gone too soon.
The End, Spanish Caravan, Strange Days - just some of the songs where Jim Morrison's vocal talent shines through. Although not technically brilliant, his voice echoes through the emotional spectrum and haunts you. His natural baritone is perfect for the music of The Doors. Additionally, his lyrics are so profound and meaningful that they resonate with you. He was a member of one of the greatest bands ever.
Nobody belts out a scream from the nether regions better than Jim Morrison. True passion and an all-or-nothing attitude from his deepest core! No pretenses here. He is enigmatic, charismatic, frightening, and beautiful - all at the same time. His deep, haunting voice melts me like butter and is like no other.
PSearch List