Top 10 Best Christian Rock Bands
The Top Ten
1
Skillet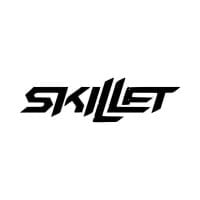 Skillet is an American Christian rock band formed in Memphis, Tennessee in 1996 and based in the United States.
There are two forms of singing: high and low, and light and deep. The lead singer can sing both high and deep, making him sound lower. Both women have amazing range, and the drummer, though female (not bashing women, just saying most are guys), puts some of the best drummers to shame. The backup guitarist can do some of the best picking I've ever heard.

Overall, almost every song they've made is a hit and a huge success. All their instrumental music is amazing, and their voices match their music perfectly. Despite all their heavy rock, you can perfectly understand the lyrics. All in all, each one is super talented and has unique skills. As a band, they make incredible music, impactful lyrics, and glorify and love Christ. Despite all this, unlike most bands, they have outstanding singing ability worthy of professional choirs. They are the best Christian band of all time!
2
Red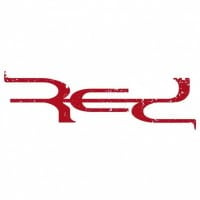 Red is an American christian alternative rock/alternative metal band from Nashville, Tennessee, formed in 2002 by brothers guitarist Anthony Armstrong and bassist Randy Armstrong, with lead vocalist Michael Barnes.
As a kid, I thought the only Christian music out there was whatever was played at church on Sunday mornings, because that was what played on the Christian radio stations at home. My mind was blown in middle school when I was introduced to Christian rock bands. I had no idea that Christian music could sound so cool and amazing!

It started mild with Barlow Girl and Superchick, and gradually grew into Skillet, Flyleaf, and Fireflight. One day, I came across "Breathe Into Me" and "Pieces" by Red and fell in love! The depth of the lyrics and the difference in the sound between these two songs, coming from the same band, was incredible. That was ten years ago. Even with bands such as Thousand Foot Krutch, The Protest, Kutless, Skillet, and We Came as Romans at my disposal, Red is still my all-time favorite!
Although I voted for Red, this band and Skillet are really in a tie for the number one spot. What ultimately made the difference for me between this band and Skillet was their overall body of work to date. After spending some time thinking it over, I realized that while albums like "Alien Youth," "Collide," "Comatose," and "Awake" are amazing, Skillet's other CDs were just not as good. I still have to listen to "Rise" to form an opinion on that album. The point is, ALL of Red's albums have been outstanding, whereas Skillet took some time to find their "groove."

However, now that they've nailed it, like I said earlier, Skillet and Red really are in a tie. But seeing as how Skillet is already number one, I'm giving my vote to Red.
3
Thousand Foot Krutch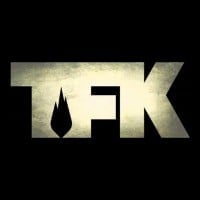 Thousand Foot Krutch is a Canadian Christian rock band formed in 1995. They have released eight albums. They have also released two live albums and three remix albums.
This is my favorite band by far. They are such a great band with awesome people! I like Skillet too, but they just aren't as rock. They have a lot of slow songs. And I'm sorry, but I do not like John's voice. Trevor's is so awesome! I love Thousand Foot Krutch so much. They are my role models musically. If any of you haven't listened to them before, I would recommend listening to War of Change, Phenomenon, Move, Welcome to the Masquerade, Fire It Up, and Fly on the Wall.
It was difficult because I like Red, Disciple, and Skillet, who are seasoned veterans since the '90s, as well as Pillar.

That being said, my vote went to Thousand Foot Krutch for their versatility, depth of lyrics, incorporation of hip hop into hard rock (I needed a new Linkin Park vibe since they've gone too soft), and consistency with the quality of most of their songs. I believe they are from Canada, which hurts my American pride to make them number one, but it is what it is.
4
Switchfoot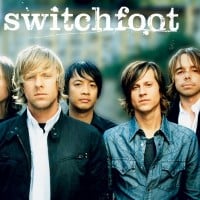 Switchfoot is an American alternative rock band from San Diego, California. The band plays as a quintet.
Rare band - maybe the only one - whose every song I could listen to. Studio and live, musically and lyrically, there is zero I've come across that would "silence my love" of Switchfoot.

I thought nothing could top U2 live, but Switchfoot (and Relient K) in Cleveland blew them out of the water. This was in 2017, when they were supposed to be past their prime. Fading West was decent, but I thought it might have signified the beginning of the end. Then they exploded again with Looking for America, making a grown man cry.
I am 70 years old, and just a couple of years ago, when I was going through some very difficult health problems, my youngest son gave me a CD of this excellent group: Switchfoot. I just love them, and all their songs hit the spot for recovery - at least in my mind and heart. The physical stuff is still around, but I have more hope, faith, and a positive outlook on life with their music, which met my needs at the time.
5
Relient K
The best of all Christian bands, especially from the "The Anatomy of the Tongue in Cheek" to "Mmhmm" albums. They have been my favorite band since I first heard them. The order on this list should be:

1. Relient K (Nothing can beat "More Than Useless" and "Be My Escape")
2. Thousand Foot Krutch (The only band that I like almost as much as Relient K. The album "The End is Where We Begin" made me really like this band.)
3. Hawk Nelson (I love their podcasts)
4. FM Static (Another great band from Trevor McNevan)
5. Petra (The band that started it all.)
6. Family Force 5 (Let me see you WOBBLE!)
7. TobyMac (Even after dc Talk, he's still great. Actually better.)
8. Dc Talk ("Jesus Freak" is probably the most known Christian rock song ever.)
9. Switchfoot (Everyone likes Switchfoot, it seems.)
10. Skillet (A great band, but a little overrated.)

Hope you all agree!
Relient K is the most clever and intelligent musicians Christian rock has seen. They may not rock as hard as Red or Skillet and may not have the mainstream play of Switchfoot, but no one writes better music. In my opinion, Matt Theissen is the best songwriter I've ever heard. He uses incredible rhyming schemes and original metaphors, so you have to actually think about what he's saying to see the beauty of what he does. It's incredible.
6
Kutless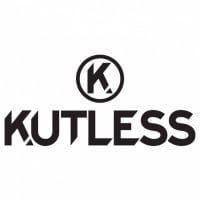 Kutless is a Christian rock band from Portland, Oregon formed in 1999. Since their formation, they have released multiple studio albums and one live album, Live from Portland.
Kutless is one of my favorite bands in Christian music. However, while some of their songs may have a "rock appeal" to them, I don't consider them under the rock category, so I can't vote for them here. In all honesty, they were the first Christian music group I ever listened to many years ago. I still think they are one of the best on a consistent basis. They are more contemporary singers than rockers, in my opinion.
When I listen to their songs, especially That's What Faith Can Do, I am inspired, and I pay attention to the lyrics, realizing what faith can really do, and what happens when you have faith and you believe in God. This band is really inspiring, and I like listening to their songs over and over, without getting tired of it. I would recommend it to anyone.
First of all, Skillet? Wow, I think in our hearts we all know that Kutless is the best! Man, there are non-Christians who don't even know this is a Christian band, and they love it! The name is awesome. They've been to my church once and they are way better than nobodies like Skillet and all those other crap bands. Kutless for life!
7
Disciple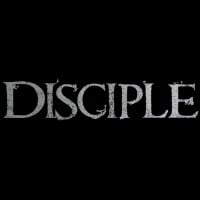 Greatest Christian band - heck, any band - of all time. Their new album, Horseshoes and Hand Grenades, is one of the greatest pieces of work. Are they lacking in their live performances? No, not even close. They are BETTER live than they are on the CD. All of their live performances on YouTube were rated highly. Led by Kevin Young at the mic, they truly seem like a genuine group of guys worshiping God through their music. You would be foolish not to put them in your top Christian bands and even more foolish not to give their music a chance. Go out and buy Horseshoes and Hand Grenades today.
Disciple is the very best Christian rock band of the last 15 years that is still active. In my opinion, no Christian rock albums have such a strong and powerful message for the Lord Jesus Christ, as well as great rock music, compared to Disciple's "The Scars Remain" and "O God Save Us Now." Disciple is my most favorite Christian rock band among active Christian bands. They consistently produce great music that lifts up praise to God and encourages Christians to walk and witness for the Lord.
8
Anberlin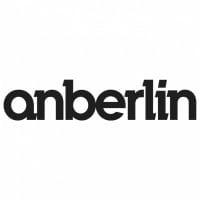 Anberlin was an American rock band formed in Winter Haven, Florida in 1998. Since the beginning of 2007, the band consisted of lead vocalist Stephen Christian, guitarists Joseph Milligan and Christian McAlhaney, bassist Deon Rexroat, and drummer Nathan Young.
They've got good instrumentals in every song, whether it's a solo or not. You can tell they know their instruments very well. The songs are deeply written, inspiring, and rocking. The vocalist's voice is unlike any other and can easily be identified as an Anberlin song. They are in my Top 4: Skillet, Red, Thousand Foot Krutch, and then Anberlin. For me, their best work is Feel Good Drag. Just listen to this song, and then you can be the judge.
One of the most underrated bands. Simply one of the best. They are in touch with their fans, as seen in some of the footage I have viewed on YouTube. Their music delivers powerful and positive messages to all ages. If you haven't heard Anberlin's music, make a point to hear them today. You won't be disappointed!
I have followed their music from the beginning to the end. They are a great band. Their lyrics, especially from their earlier albums, will really move you and tug at your emotions. Awesome band, 5 stars!
9
Disciple Thirteen
Disciple Thirteen's Christian rock group really touched a lot of people with their music at Spirit Celebration Fest. I hope to see them on a Rock and Worship Tour someday. They have a great live show. On any Christian rock tour that comes to our area, I would like to hear them next to bands like Switchfoot or Mercy Me. They would fit with any modern Christian rock genre.
Singer/songwriter Robert Orndoff of Disciple Thirteen draws on his experience and past life stories as he puts real emotions into his songs. All of the songs he writes are based on how God has intervened in his life and brought joy through His love! Disciple Thirteen is sure to be the next top-ten Christian rock band in the USA!
The songs "One Day at a Time," "Lord Find Me," and "The Face of God" really have great messages in both the music and lyrics. Most of their music is influenced by Celebrate Recovery and Twelve Steps programs. They've found a way to make it rock and show victory.
10
Family Force 5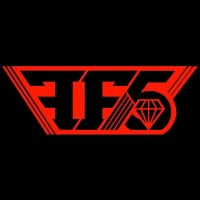 FF5 (formerly known as Family Force 5, The Phamily, Ground Noise and The Brothers) is an American Christian rock band from Atlanta, Georgia. The band was formed in 2005 by brothers Solomon "Soul Glow Activatur", Joshua "Fatty", and Jacob "Crouton" Olds along with their two friends, Nathan Currin "Nadaddy" and Brad Allen "20 Cent" later replaced by Derek Mount "Chapstique". The group has released five... read more
Yeah! I like U2 and all (they are my favorite), but they deserve to be on different lists. In the meantime, FF5 is full-out Christian rock and one of the most fun and weirdest groups ever. I love them! Wobble is an amazing dance song, Chainsaw is hilarious, and Radiator is an epic rocker. Plus, Solomon Olds is epic! Vote FF5!
I don't understand why my favorite band ever is not on the list. These guys are all about having a party for Jesus. They make listening to Christian music actually fun. How can you possibly resist the power of Love Addict?
These guys are my favorite band in the world and the only reason why I ever gave Christian rock a chance. They're so much fun that even my atheist friends enjoy them, and they have the most amazing concerts of any band I know.
The Contenders
11
Newsboys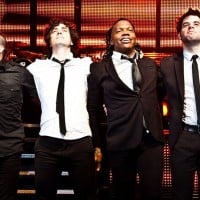 The Newsboys - and I'm talking about the John James/Peter Furler + Steve Taylor group, not the new-fangled "Taitboys" - are seriously one of, if not the greatest, Christian rock bands of all time. They have their classic, already untouchable hits like "Shine" and "Breakfast," but I'm constantly amazed at the quality of their deep cuts. From "Going Public" all the way to "In the Hands of God," the Newsboys haven't released a single bad album and have had a huge impact on the progression of Christian music into the '90s and beyond.
I absolutely love the Newsboys. Their songs are fun to listen to but are filled with the truth that comes from the Gospel. "God's Not Dead" is my all-time favorite song and movie. I am a long-time fan. Their original song "Breakfast" was fun to sing when my daughter was 6 or 7. Her first concert she ever attended was a Newsboys concert when she was 8. God bless you!
It might be a generational thing, but between Newsboys and Delirious, the only question is which of these two are number one and two. The rest all pale in comparison to the best praise band and the best contemporary band of all time. Those of you who were at the '90s Acquire The Fire events can attest to this.
12
Stryper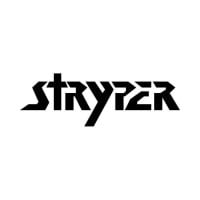 Stryper is an American Christian metal band from Orange County, California. The group's lineup consists of Michael Sweet, Oz Fox, Perry Richardson, and Robert Sweet.
While I am not pleased with Stryper's recent release, this band is hands down the #1 Christian band of all time, bar none. To deny Stryper this honor is to ignore the challenges Christian Rock faced to gain acceptance. After all, how many Christian Rock bands today have to deal with both the secular world and churches picketing their concerts?

While it's not an excuse, it is hard to be overly critical of Stryper. Churches closed their doors to them, and Christian bookstores refused to carry their music. In terms of quality and the obstacles they had to overcome, there is no band greater than Stryper.
There is zero doubt that A) Stryper is a Christian band (have you looked at their later lyrics? I have - check out their latest release, "Murder By Pride." If you don't think this is Christian, you can't read). And B) Stryper is the ONLY band that should be at the top of this list. They were the first to make it on the world stage. They opened the door for the rest of these acts and are still out there today, touring the world 20-25 years after their "heyday."
13
Flyleaf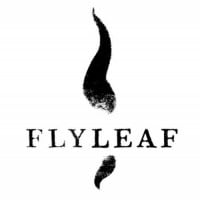 Flyleaf is an American rock band formed in Bell County, Texas, in 2002. The band has charted on mainstream rock, Christian pop and Christian metal genres.
It is incredibly stupid that these bands are ranked above Flyleaf. Most of these bands are so generic. They write the same bland songs about the same bland topics with the same bland beats and the same bland words. Flyleaf is the only artist in this list in the top twenty that even deserves any recognition.
Flyleaf is the ultimate Christian band! Her voice is the purest voice. Her songs are really down to earth, and she doesn't hide anything. She and her songs are incredibly humble. When I'm going through tough times at home and need music, I listen to her.
The lyrics are full of emotion and tell a beautiful story at every step and turn. Lacey's vocals are powerful and filled with intense passion. For those who haven't heard of them yet, some great Flyleaf songs are: "I'm So Sick," "All Around Me," "Amy Says," "Fire Fire," "How He Loves (Live)," "Again," and "Fully Alive."
14
Demon Hunter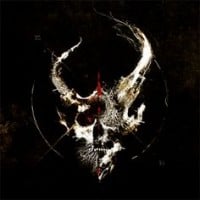 Demon Hunter is an American Christian metal band from Seattle, Washington, started in 2000 by brothers Don Clark and Ryan Clark. Although the brothers created the band together, only Ryan remains, since Don left the band to take care of his family.
This is a phenomenal band. They create a tapestry of sound that includes harmonies and melodies with both vocals and instrumentation. Their music includes many layers of sound, and the instrumentation is fantastic. They are incredibly skilled musicians. Their music ranges from heavy, intricate, and fast to deeply melodic and thoughtful. In my opinion, this is a highly unconventional band that does their own thing for God without being pigeonholed into genres.
Demon Hunter is my absolute favorite band. I have been a fan since 2009 and continue to adore their work. Their music is beautiful and serves as an excellent tribute to God and Christian music as a whole. Not all Christian music needs to be "church music," not that there's anything wrong with contemporary music. Demon Hunter is an awesome band that anyone could learn to love.
How is P.O.D. higher than this? They dropped an F-bomb while singing about God. Not cool. This band is great! They can make both great heavy songs (The Negative) and great ballads (Deteriorate). Skillet is great, but not deserving of the #1 spot and nowhere near as heavy as these guys. The only other bands aside from this one deserving of the #1 spot are Red, Nine Lashes, and Ashes Remain.
15
P.O.D.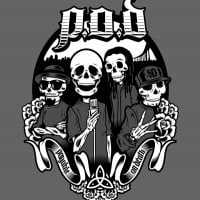 Payable on Death, also known as P.O.D., is a Christian nu metal band formed in 1992 and based in San Diego, California.
Without P.O.D., you wouldn't have heard of hardly any other band on this list. Aside from that, there is this little album called Satellite that is, in my opinion, the best Christian Rock album of all time, and it's number 2 in HM Magazine. P.O.D. not only had more number 1 hits on MTV than any other Christian artist, but they also had the most #1 songs on MTV of any rock band, Christian or secular. Set it off!
I mean, come on. How can you even compare any other Christian band to the success of P.O.D.? If you are looking for who has the largest following, the most mainstream songs, and the highest revenue, not one band on this list could compete. They may not be my favorite Christian band, but they are by far the most successful, hands down.
How is this band not rated higher? P.O.D. rocks! They should at least have the #4 spot on this list. This band is so much better than Pillar and August Burns Red (although August Burns Red also rocks).
16
Project 86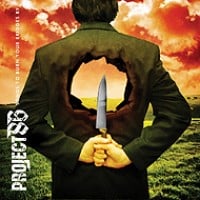 Project 86 is an American rock band formed in Orange County, California, in 1996. Primarily categorized within the Christian rock and alternative metal genres, the band has gained recognition for its intense, aggressive sound and thought-provoking lyrics. Over the years, they have released several albums and undergone various lineup changes, but have consistently maintained a strong fan base within... read more
Very few bands have a frontman as inspired as Andrew Schwab, period. This holds true whether we're talking about secular or Christian bands. Their energy is crazy. I've been revisiting their first three albums for almost 20 years now and am still finding something new to grab onto with each listen.

Inspired and inspiring - that's what Project 86 is and has been for almost as long as I've been listening to and caring about music. If you listened to a Project 86 album years ago and decided it wasn't for you, come back and check out another album. The odds are pretty good that at least one of them is what you're looking for if you're seeking quality hard rock music.
They're simply the best, hands down. You can't beat the way they push themselves sonically on each new record (while still retaining their signature sound), combined with frontman Andrew Schwab's deep, thought-provoking songwriting. They've kept their sound so fresh from album to album that you can listen through their entire discography back to back and never grow bored due to repetition, which is an incredible accomplishment.
17
Decyfer Down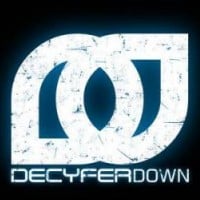 Decyfer Down is a Christian rock band formed in 1999 and based in Morehead City, North Carolina. Until 2002 – the year that Christopher Clonts joined the band – they went by the moniker Allysonhymn (pronounced All-eyes-on-Him). Decyfer Down is well known in Christian music, but the band is also known for their mainstream success, having toured with bands like Puddle of Mudd and Breaking Benjamin... read more
These guys are the real deal and have such amazing talent in the band. I hope that more people listen to them.
Decyfer Down is the hard-rock, heart-changing sensation of North Carolina. They rock!
Casting Crowns is not rock! Neither is Mercy Me! Decyfer Down should be way up in the top ten! They are awesome!
18
Third Day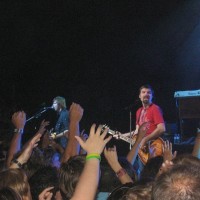 Third Day doesn't even get 1 percent of the votes? That's completely wrong! Listen to Agnus Dei, Surrender, Make Your Move, and the Live Wire version of Blackbird, and you'll agree that they rock. They're the perfect blend of rock, southern rock, pop, worship, guitar solos, and good old Georgia goodness.
By far, Third Day is the best rock band in terms of playing their songs as well live as in the studio. I heard God of Wonders in a hockey stadium, and it sounded even better than the studio version, if that's possible. Meanwhile, other good studio Christian bands sounded really bad.
I agree, Third Day belongs in the Top 5! They may not be a typical "rock" band but are definitely the best "country-rock" band. They have stood the test of time and have proved to be a band with great integrity. I've seen them live twice, both in the USA and South Africa, and they rock!
19
Fireflight
I think Fireflight's music rocks, and the message is always about hope and trusting God. Their music has helped me through struggles, and it's the been there, done that approach that I connect with. I prefer their older music, but they are my favorite, no doubt! Thanks, Kyle.
I agree, Fireflight deserves to be in the top 3 or 2. If we were to compare Skillet and Fireflight, they have different styles in making their songs and music. But to determine the best among the two, Fireflight is way better than Skillet.
They've got amazing songs with deep meanings and awesome music. It's hard to find a band with this combination. Most just have one of them. I love their song "Recovery Begins". It's so deep, and the music is just great.
20
Pillar
In my opinion, these guys should be in the top 5, along with P.O.D. The problem is that not too many people have heard of them. "Frontline" was the first song I heard by this band, and I've been hooked ever since. Rob Beckley is a great singer, and Noah Henson, although not a super flashy guitarist, is relatively underrated. I have so much respect for these guys and what they do. Truly a great band.
Pillar has been a leading frontrunner in Christian music for 12 years. Their best two albums, Fireproof and WDWGFH, beat out many albums from bands ahead of them. Pillar is set to release a new album in 2013, and it is going to be amazing. Pillar is at least in the top ten, and anyone who says differently is just plain terrible at choosing good music.
I really like Pillar and think they should be much higher than number 20. Why are they only at #20? They should be a little higher. When I first heard "Frontline," I totally fell in love! Then I heard "Bring Me Down" and "Whatever It Takes," and I really liked them.
21
Nine Lashes
Why is Nine Lashes not in the top 10? Nine Lashes deserves to be in the top 10! They have some of the greatest Christian rock songs I have ever heard. The first song I heard by them was "Anthem of the Lonely," and I fell in love! Then I heard their songs "Never Back Down" and "Get Back," and I thought these have got to be probably my favorite Christian rock songs! I really don't know what order my top 10 favorite Christian rock bands would be, but I'll just have to list some of my favorites:

Skillet 10/10
Nine Lashes 10/10
Red 9/10
Thousand Foot Krutch 9/10
We As Human 8/10
Newsboys 9/10
Ashes Remain 8/10
This band is awesome! They have become one of my all-time favorite bands, with a great lead singer as well as high-quality music and lyrics. Give them a listen!
Really amazing, especially songs like Write It Down as well as Afterglow. It really reminds me of something, or someone, existing up in the sky, up high.
22 Before Their Eyes
23
House of Heroes
Top 5 bands at least! The album Colors is one of the best, and its story is thought-provoking. I'd put this band above Skillet and Red. Demon Hunter may give them a run for their money, though.
Awesome. This band has great melodies and really catchy lyrics. Journey into Space and Code Name Raven are some of the best songs out there.
Absolutely amazing, not just one of the best "Christian" rock bands but rock bands, period. The fact that they aren't in the top ten is a disgrace.
24
Ashes Remain
Obviously, most of those voting have never heard this band. They should be looking at the list and listening to all of them, and then vote. A band that has a lead guitarist on a Hendrix level would almost always be at the top of any chart in the music world! The band features rocking, clearly Christian lyrics that even us older guys can still hear and understand! TGBTG.
These guys are passionate about their music and, most of all, about their ministry sharing the Word of God with the world. Their music is inspiring and moving, complete with seriously heavy tunes and guitar licks. Awesome band. May the Lord God bless them and all their efforts as long as they follow His will.
Such an awesome band! Listen to their album called "What I've Become." The songs "Right Here," "On My Own," and "Unbroken" are amazing. The lead singer has a very distinct voice, a mix between Daughtry and Hinder if you ask me. And he's Christian!
25
We As Human
Sadly, they aren't super special, but they could be. Their guitars aren't amazing, but they have much more potential than anything Skillet has ever done (I'm using them for comparison because they are number one). Their vocalist is reminiscent of John Cooper's old days - a plain, powerful, raspy voice. The drums are nothing special. Jen Ledger beats this guy out. She plays almost as well and sings at the same time. The bassist doesn't do very much, and I would love it if he got more creative.

Not many Christian rock bands have creative bassists, or are very creative in general for that matter. My tip to We As Human is to be more creative with all of your instruments and to articulate the Christian message even more. Don't try to go secular with songs like "Strike Back". Make songs like the first version of "I Stand" and "Burning Satellites." Please. Guitarists, don't just use the same scales and shred on them like every other rock band. Don't just sing "Christian" lyrics that aren't definitive in either direction. Don't just use the root note for bass, and don't just play the drums using the same formula.

As I said, they do these things better than most of the bands here, but they have so much untapped potential.

8/10
PSearch List