Saddest Deaths of 2018
anthonybecerra831
The Top Ten
1
Stephen Hawking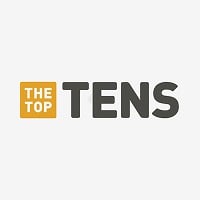 Stephen William Hawking (January 8, 1942 - March 14, 2018) was an English theoretical physicist, cosmologist, author and Director of Research at the Centre for Theoretical Cosmology within the University of Cambridge.
I hated him
The man of life - Maddox121
He was a great man and probably the most inspiring human being of all time. RIP Stephen Hawking.
As I've said one time, but will now say again, I give my biggest of condolences to this century's Einstein as Hawking's legacy and contributions, whether they be in the scientific field or as a model of inspiration to others, will forever live on and not be forgotten. - ModernSpongeBobSucks
That was one of the most beautiful speeches I have ever seen on the internet. - IceFoxPlayz
V 31 Comments
2
Stan Lee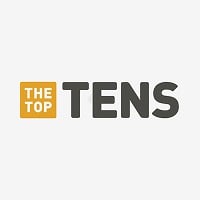 Stan Lee (December 28, 1922-November 12, 2018) was a comic-book writer, editor, publisher, media producer, television host, actor and former president and chairman of Marvel Comics. He is best regarded as an influential figure for the comic book industry and general entertainment.
For the record, I may not be the biggest comic book fan nor was I ever familiar with the name Stan Lee up until recently, but even so, the guy was undoubtedly someone who helped define an industry and everyone's childhoods. And I won't lie, all those Spider-Man trilogy movies (just the second and third ones, to be honest) that I saw as a kid wouldn't have came to be if not for the comic books that Stan Lee himself created in the first place. Controversies or not, Stan Lee was still someone who created something each and everyone could enjoy with the characters and stories he created. When I went to go see Spider-Man: Into the Spider-Verse in theaters this year in 2018, Stan Lee's cameo meant a lot more to me than it ever did in any movie he made a cameo in. Sure, I never paid attention to his cameos before in the past, but still, something about him saying "I'm... gonna miss him. We were friends, you know". to Miles Morales made me realize not only how much Stan Lee and his creations ...more - ModernSpongeBobSucks
I was never invested in Marvel, but this year with Black Panther and Infinity War I gained more interest in it. Even that I can tell that this man was such an influence to comics, movies, and the superhero genre as a whole. He created superheroes, iconic superheroes who became global icons impacting the world. He just didn't make superheroes, he made characters with real-life problems showing that even the strongest of supers have weaknesses that they are just as human as an average person and that average people can do great things! He lived a long life at 95 and it is such as shame that he has passed on. But even if he is no longer alive his memory and legacy is and it will live on for centuries to come and his creation Marvel will go strong for years. I hope he can look down from heaven and reflect on the impact he made to the world. Rest in peace. - Gabriola
Stan Lee was one of the heroes of my age. Reading marvel comics was one of my favorite childhood memories and seeing that the success of the comics have become award winning movies makes me feel absolutely ecstatic. He truly is one of the most talented, creative, and brilliant people to ever exist. He shaped the children who are adults today and even though he has passed, is still shaping the future generations to come.
Looking back at my lists, I realized something. Stan has given every children something to grow up on. He has made kids out of all of us, and we love it. He has given the movie industry something to cook, something that can be cooking for the next century, and might be the greatest movie phenomena of all time. And today, we may mourn, we may grieve, but also, we may celebrate. Celebrate his long life, and looking back to thank his existence, his artworks, his quotes as well as his writing. A man like him only comes around once a century, or maybe even a millennium. Rest in peace among the Stars, Stan Lee... An artist, a thinker, a legend. - wren6
V 85 Comments
3
Stephen Hillenburg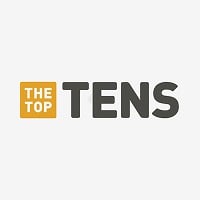 Stephen McDannell Hillenburg was an American cartoonist, animator, director, producer, writer, voice actor, and marine biologist who was best known for creating the Nickelodeon animated television series SpongeBob SquarePants. He also contributed to Rocko's Modern Life as a director and producer. ...read more.
I know that as of the time I write this comment that Stephen Hillenburg had passed away earlier this year, but even so, I just wanted to give my own tribute of words to Hillenburg the way I should have a long time ago. Disregard my username and anything I have to say about newer seasons of SpongeBob SquarePants, but the point still stands. Stephen Hillenburg was no doubt an influential creator who conceived quite possibly one of the most well-known and beloved animated series of all time. Like everyone, SpongeBob was a huge part of my childhood. Whether it was me watching the first three seasons as a kid and having a barrel of laughs and emotions when I saw the SpongeBob movie on television, seeing two guys in SpongeBob and Patrick suits at a circus and getting a picture taken with them, playing some video games based on the yellow sponge himself, or even imitating SpongeBob and Patrick's voices with my sister, I wouldn't have had all those precious memories of such a long-standing ...more - ModernSpongeBobSucks
Stephen Hillenburg was a crucial part of many of our childhoods, even if we were too young to realize who he was when we were growing up. When I was a kid, I was too naïve to fully grasp the importance of the "created by Stephen Hillenburg" text at the end of SpongeBob's theme song. As I grew older, I really started to appreciate the effort and commitment that name in the credits exerted in order to entertain me over the years. After years of studying marine biology, Stephen created the defining cartoon of an entire generation; a television show that has had such an enormous impact both on television history and in many of our individual lives. The world would be a very different place and I would not be the same person if Stephen did not create SpongeBob. He added so much joy, laughter, and heart into the world with his cartoon about a talking sponge living in a pineapple under the sea and he will be greatly missed. Rest in peace to one of the greatest cartoonists to ever live. - phillysports
I may not matter to some people but I believe my vote still counts, I believe this to be the saddest death of 2018 the reason being he was the staple of childhoods everywhere and the Most iconic writer of his time he created SpongeBob ( 1999-now ) has been the most popular cartoon along with others.My feelings of greed to,words him can not be transformed into words nobody will make me stop watching the cartoon and his replacement will fit in just fine (note that this was written in June of 2019 if anything I say is incorrect in the future just keep that in mind) I loved and even after his death still loved the show it's funny goofy and light hearted. I will never forgot him and hopefully others feel the same way. Also I deeply miss Stephen Hawking but just a tad bit less then Steven hillingberg (sorry I'm young and probably made spelling errors)
His death made me stopped watching SpongeBob forever. I thought he'll die after SpongeBob will end. I thought he'll outlive Kirk Douglas. This is the most traumatizing moment ever in my life. SpongeBob used to be the number 1 best show ever. His death made me suicidally depressed and made me even more scared of both death and the future eh.
V 46 Comments
4
Avicii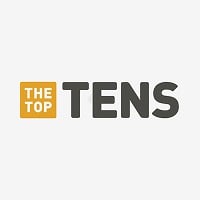 Tim Bergling (September 8, 1989 - April 20, 2018), better known by his stage name Avicii, was a Swedish electronic musician, DJ, remixer and record producer. He is best regarded for his work in Electronic Music during the 2010s in which his works have charted among the Top 40 Radio and for his influence ...read more.
I still cry to this day
I remember listing to him as a 8 year old and I loved the song "wake me up". I was depressed for months after knowing he killed himself
You were always an amazing singer love you
This impacted me far more than any other celebrity death has in the past. Most of the time, I feel just somewhat sad and mournful when a celebrity dies, especially if it was a person who I looked up to. This, on the other hand, came so unexpectedly that I felt completely destroyed. I could not see this death coming at all, and the circumstances leading to his suicide made it even more upsetting. He may have not had as much of an important general influence as say, Stephen Hawking did, but this was still the saddest for me. - Atham
V 21 Comments
5
XXXTentacion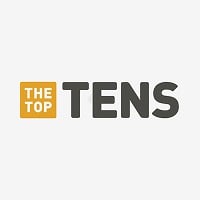 Jahseh Dwayne Onfroy (born January 23, 1998), known professionally as XXXTentacion, and often referred to as X, is an American rapper, singer and songwriter.
Nobody saw his death coming it was heartbreaking to see the news
Even worse he was just starting to change the public image about himself
Good thing he died. He was a bad music maker and he caused a lot of toxicity - SilverArcticWolf
Needs to be higher up
Hate will never win
V 65 Comments
6
Burt Reynolds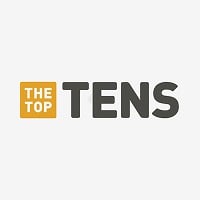 Burton Leon "Burt" Reynolds (February 11, 1936 - September 6, 2018) was an American actor, director and producer. He has starred in many films, such as Deliverance, The Longest Yard, Smokey and the Bandit and Boogie Nights, in which he was nominated for his first Academy Award.
Put this Legend on the Top 3 - WWEWBMortalKombatFan
Eh that's not my name

Rip turd Ferguson
This guy should be 1 duuuh idiots
R.I.P to an Acting Legend and his famous Mustache - s646451
V 1 Comment
7
Aretha Franklin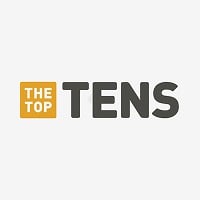 Aretha Louise Franklin (March 25, 1942 - August 16, 2018) was an American singer, songwriter and pianist. She began her career as a child singing gospel at New Bethel Baptist Church in Detroit, Michigan, where her father, C. L. Franklin, was minister.
She was amazing she was the singer who put church songs and pop together
Why is she not up higher? A literal Queen with so many great songs. Rest in peace, Aretha.
Rip - Luckys
She died more than a week before my birthday...sad
V 7 Comments
8
Stefán Karl Stefánsson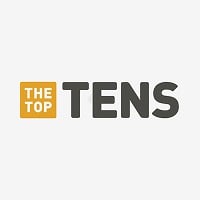 Stefan will always be number one
We are number 1 hey!
I heard about this not long ago. I used to watch Lazy Town as a kid, I grew up watching Robbie.
Rest in peace. You'll always be Number One to me. - Rocko
R.I.P Robbie Rotten
V 48 Comments
9
R. Lee Ermey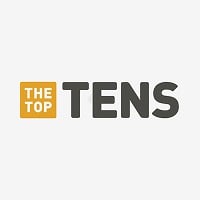 Wait, he died?
HE DIED? - SackofCheese
I didn't know he was died. RIP - LapisBob
I saw him in Full Metal Jacket. He did a great roll :( - LightningStrike
V 3 Comments
10
George H. W. Bush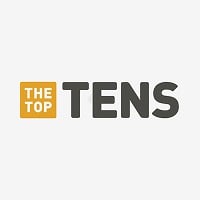 George Herbert Walker Bush (June 12, 1924 - November 30, 2018) was an American politician who served as the 41st President of the United States from 1989 to 1993. Prior to assuming the presidency, Bush served as the 43rd Vice President of the United States under Ronald Reagan from 1981 to 1989.
While I do not like Bush's term as president, only a few minds could end the Cold War as greatly as he did. - iliekpiez
November of 2018, the saddest month of this year. - MrCoolC
Also, you know what else happened in November? A shooting in a California bar. - JoeBoi
The death of a legend. - 2storm
Get him in the top 10. - B1ueNew
V 5 Comments
The Contenders
11
Bruno Sammartino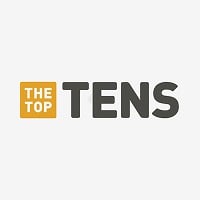 Bruno Leopoldo Francesco Sammartino was born in Pizzoferrato, Abruzzo, Italy, to Alfonso and Emilia Sammartino on October 6, 1935. He then died on April 18, 2018 in Pittsburgh, Pennsylvania, United States. He is known for his powerful bearhug finishing move, and is widely considered to be one of the ...read more.
One of the greatest WWE wrestlers of all time. RIP - KingSlayer93316
I don't even know who is him, what the hell is he doing in front of avicci?
Bruno Was a Legend, But I'd Admit He's No Stephen Hawking When it come to being an Important Person - s646451
We Need Bruno Sammartino To Be #2 - WWEWBMortalKombatFan
How is an athlete from a fake sport more important than Stephen Hawking? - 445956
His Tribute One of The Best Thing WWE Has Ever Done in 2018 next to Royal Rumble 2018 - WWEWBMortalKombatFan
V 4 Comments
12
Dolores O'riordan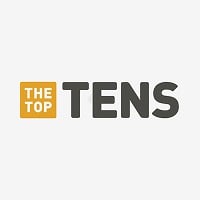 Dolores Mary Eileen O'Riordan was an Irish musician, singer and songwriter. She was the vocalist for rock band The Cranberries from 1990 until their break-up in 2003, later reuniting with her band in 2009, which she led until her death in 2018.
She was diagnosed with bipolar disorder in May 2017 and just passed away. RIP - 445956
13
Barbara Bush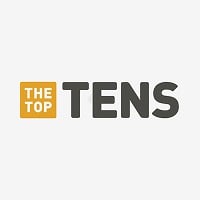 I once did a report on the bushes. This is really sad to me, because I know so much about the family. R.I.P B.B! May she forever be in are hearts.
Barbara Bush by far the saddest - 2storm
Far the saddest death so far! R.I.P. - PumpkinKing109
Barbara Bush - Died Months Before his husband George H.W. Bush

oof rip 1925 - 2018

george hw bush rip 1924 - 2018 - Kambochia12
14
Billy Graham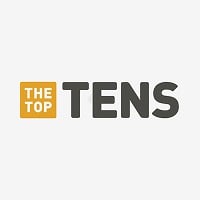 William Franklin Graham Jr. was an American evangelist, a prominent evangelical Christian figure, and an ordained Southern Baptist minister who became well-known internationally in the late 1940s.
I am not a follower of his religion, and he did not always teach what was 100% from the Bible, this man converted thousands for the cause of Christ. Thanks to his preaching, many will be in heaven. - GeneralJP
He was the best and helped a lot of people convert.
He was such a amazing preacher. - xXkillermachineXx
He is in a better place with the Lord. R.I.P Billy Graham. You saved so many people from Satan.
V 4 Comments
15
Vinnie Paul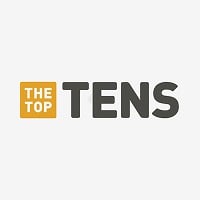 Vincent Paul Abbott, better known as "Vinnie Paul" (March 11, 1964 - June 22nd, 2018) was an American professional drummer and producer. Alongside his late brother Dimebag Darrell, he co-founded the Heavy Metal Bands Pantera and Damageplan, with whom he would find success with in the former. After the ...read more.
Both brothers are gone
He walked on home with dimebag in heaven
His death is so sad that he's on here twice - KingSlayer93316
WHAT?! HE DIED?! I didn't know that! Now I feel so sad because he was a great drummer for Pantera and Hellyeah. RIP Vinnie Paul - KingSlayer93316
V 6 Comments
16
Eddie Clarke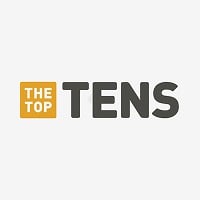 I can't believe this...the entire Ace Of Spades lineup is gone... - NightmareCinema
R.I.P. - LightningStrike
17
Mac Miller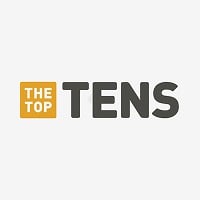 Malcolm James McCormick (January 19, 1992 – September 7, 2018), best known by his stage name Mac Miller, was an American rapper from Pittsburgh, Pennsylvania. He was also a noted record producer under the pseudonym Larry Fisherman. Miller died of an apparent drug overdose on September 7, 2018.
Why isn't he in the top 10, he was a legend, and an amazing person
His Last album was so good
Wasn't the biggest Mac fan but its always a tragedy when you lose a young person due to addiction and drug abuse. Rest in Party on 5th Ave. - anthonybecerra831
he's cool
V 2 Comments
18
John McCain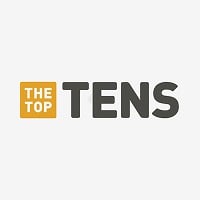 John Sidney McCain III was an American politician and military officer who served as a United States senator from Arizona from January 1987 until his death.
He was a Vietnam Veteran and the best Senator Arizona ever had. He is amazing. Its sad he passed away. - SilverArcticWolf
I don't care what anybody says he was a hero. And Trump can STFU.
RIP to an American war hero - DoroExploro13
Hero
V 2 Comments
19
Verne Troyer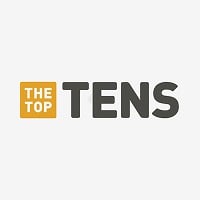 Verne Jay Troyer was an American actor, comedian, and stunt performer best known for playing Mini-Me in the Austin Powers film series.
RIP Mini me.
I shall call him... Mini-Me!
Mini-Me! - SackofCheese
R.I.P Mini-Me, you will be missed
20
Steve Ditko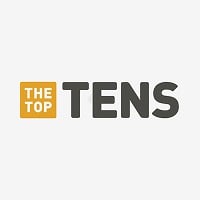 It's a sad year for marvel and he and Stan Lee died and it's a tragic year for marvel.
The man who created one of the greatest Superheroes of all time. Rest In Peace Steve Ditko, you are an inspiration to so many people.
The co creator of Doctor Strange and Spider-Man has recently passed away. RIP - Gangem
You will be missed Mr. Ditko - PumpkinKing109
V 2 Comments
21
Vader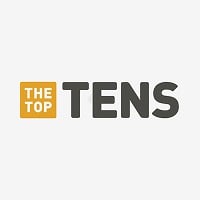 Another WWE Legend passes away and even bigger tragedy WWE never got to induct him into the Hall of Fame when they had the chance despite Mick Foley telling them of his poor health over the years. - egnomac
Instead of Vader, they inducted Jeff Jarrett...

GIVE RESPECT TO VADER, WWE! - KingSlayer93316
I grew up watching him, it breaks my heart knowing this
I knew this day would come & still I was so shocked to hear about his death this is a sad day to be a Wrestling Fan it's a shame that WWE Never Inducted Him Into The Hall of Fame before his Death. He Should've Died in the Ring like he wanted to do.
Rest In Peace Big Van Vader
1955-2018 - WWEWBMortalKombatFan
Who's The Man? - WWEWBMortalKombatFan
V 2 Comments
22
Koko the Gorilla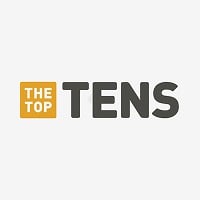 Is the kitten alive I wanna adopt it - memememewoohoo
Beautiful bright spirit! Will be missed.
Does everyone on this list have to be human
One I really wanted but didn't expect to be on here!
V 8 Comments
23
Miranda Cracraft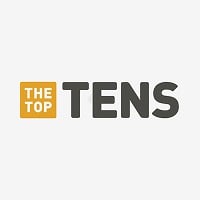 24
Jim Neidhart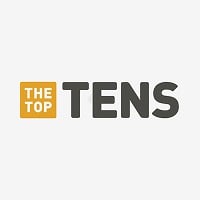 Very sad death. Must of been horrible for his daughter Natalya. Rest in peace big man. - RogerMcBaloney
Probably one of my favorite wrestlers when I was young. I grew up watching Jim wrestle. It absolutely devastated me when I heard he passed away. I just balled my eyes out pretty much all day (the day he died). RIP - KingSlayer93316
Best member of the hart fandashon rip
I remember eating McDonald's (don't judge) and the WWE broadcast said he died. - TeamRocket747
V 1 Comment
25
Anthony Bourdain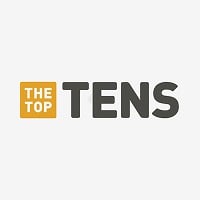 Argento did it! - RobertWisdom
I was devastated when I heard he died on the news. May he rest in peace. - Luckys
He was the light and humor in CNN, and opened up the world for many. Rest in Peace - wren6
He was a racist though - 445956
26
Rick Hall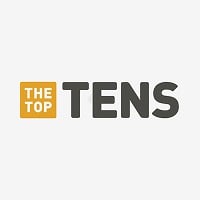 27
Isao Takahata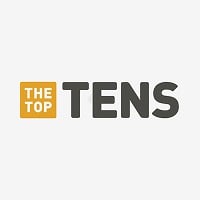 Oh man I love ghibli - memememewoohoo
How did he die? - Ilovestephanie
I hope there won't be anyone murdering anime producers. - BorisRule
May Isao Takahata's legacy as co-founder of Studio Ghibli live on even in death. From the person who worked on acclaimed anime movies like Grave of the Fireflies or The Tale of Princess Kaguya, Takahata will surely be missed for his contributions to Studio Ghibli and to the anime industry as a whole. - ModernSpongeBobSucks
28
Ray Thomas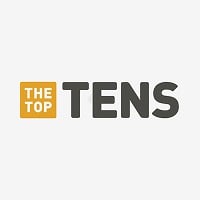 Many know his flute solo on Nights In White Satin, fewer know his name, voice and body of work. - Billyv
The founding member of 'The Moody Blues' - Undistinguished
29
Dynamite Kid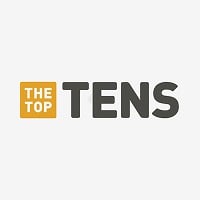 Thomas "Tom" Billington, best known by the ring name Dynamite Kid, (December 5, 1958 - December 5, 2018) was a retired English professional wrestler.
Dynamite Kid was a Former Tag Team Champion with the British Bulldog. He retired in 1996 and was bound in a wheelchair for the rest of his life, he sadly passed away today on his 60th Birthday - s646451
Wow, deaths continue to get more sad. - MrCoolC
30
Tim Sweeney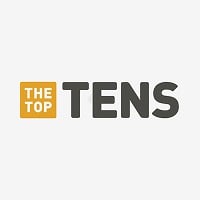 31
Charles Lazarus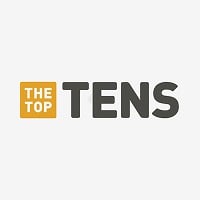 Rip - Ilovestephanie
It's sad to see Toys 'r' Us, which made our childhood, crumble up like this. Days after it went out of business, it's founder passed away. RIP - 445956
32
Ursula K. Le Guin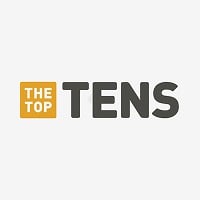 33
Margot Kidder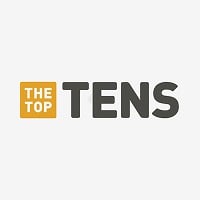 RIP. She had a tough life - 445956
Known for Playing Lois Lane from Superman

She Passed Away Today on May 14th - WWEWBMortalKombatFan
34
Francis George Adeodatus Micallef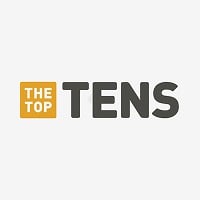 35
"Fast" Eddie Clarke
So sad that he's twice on here. - Userguy44
36
Steve Soto
Founding member and bass player for Adolescents and Agent Orange. - THC13
37
Edwin Jackson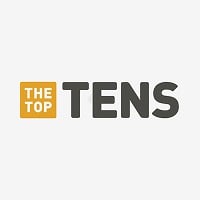 Its Even Sadder When He Died The Same Day As Super Bowl LII - WWEWBMortalKombatFan
38
Raymond King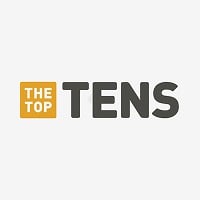 39
Kate Spade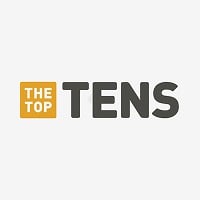 Reminds me of Lindsey Stirling - memememewoohoo
40
Brian Danovich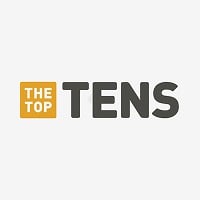 Former WWE Tough Enough Contestant He Passed Away On August 9th 2018 - WWEWBMortalKombatFan
41
Eugène Gerards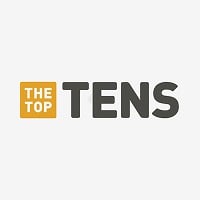 42
Prince Henrik of Denmark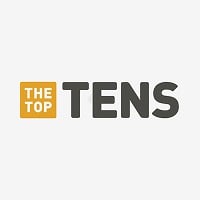 43
Randy Rampage
Former original vocalist of Annihilator and vocalist of bands D.O.A and Stress Factor 9. He passed away in August 14 from a heart attack. - CrimsonShark
44
Telltale Games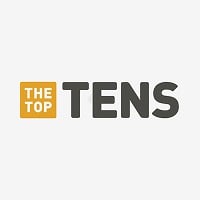 Telltale Incorporated, doing business as Telltale Games, is an American video game developer based in San Rafael, California. The company was founded in October 2004 by former LucasArts developers Kevin Bruner, Dan Connors and Troy Molander, following LucasArts' decision to leave the adventure game ...read more.
Wait what? - SackofCheese
If people can put animals on here I can put anything on here - WWEWBMortalKombatFan
So? Why is this on here!? - MrCoolC
Animals are on here and I don't see anyone complaining about that - s646451
45
Craig Mack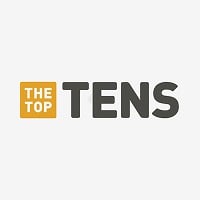 I wasn't expecting rappers in their late 40s to pass away, but this guy did. RIP, Mr. Flava - 445956
46
Jahn Otto Johansen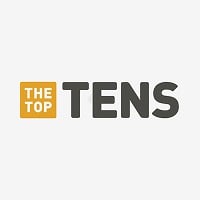 47
Tessa Jowell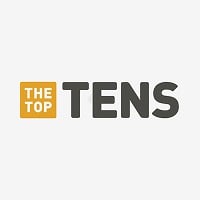 48
Vic Damone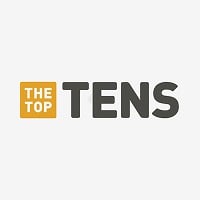 Vic was a man who was very famous in the 50s. My living grandmother met him as a child, and surprisingly, got to dance with him! She was surprised in one of my last visits when I told her he was still alive. That is no longer the case. Croon in Heaven, Vic. - 445956
49 Julie Lanfeld-Keskin
50
Ali Akbar Moinfar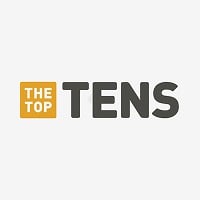 PSearch List
Related Lists

Top Ten Saddest Warrior Cat Deaths

Top Ten Saddest Musician Deaths

Saddest Deaths In the Walking Dead

Saddest Anime Deaths

Top Ten Saddest Deaths In Video Games
List Stats
2,000 votes
226 listings
1 year, 262 days old

Top Remixes (39)

1. Stephen Hawking
2. R. Lee Ermey
3. Bruno Sammartino

htoutlaws2012

1. Stephen Hawking
2. Aretha Franklin
3. Miranda Cracraft

445956

1. Stan Lee
2. Stephen Hawking
3. Avicii

railfan99
View All 39
Posts
Martin_Canine
Error Reporting
See a factual error in these listings? Report it
here
.