Top 10 Biggest Failures in Sports in the 2010s
Sometimes things don't work out. Even after 10 years things may take a wild turn for the worse. Whether things started off bad or turned sour later on, here's some of the biggest failures of the decade.

This list is talking about just the biggest failures of certain sports teams or players

The Top Ten

1 Cleveland Browns' Performance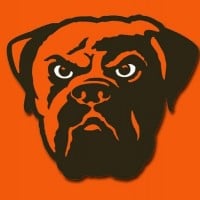 The Cleveland Browns are a professional American football team based in Cleveland, Ohio. The Browns compete in the National Football League as a member team of the American Football Conference North division. The Cleveland Browns are one of the four teams to have never been to a Super Bowl, and one of two teams to go 0-16.
6 months ago this team would be a lot lower here. All the talking they did in the offseason when they had Nick Chubb Jarvis Landry and OBJ. They had all the talent yet they have been a colossal disappointment. Where do I even start? They have no discipline whatsoever and a coach who shouldn't be anywhere near the NFL sidelines. And that's just 2019. Let's not even talk about all the failed draft picks. Johnny Football didn't work at all. Going on a 1-31 stretch under Hue Jackson including a perfect 0-16 season. They have gone through 7 different head coaches and they have not won more than 7 games in a season. Pretty ridiculous how all their other division rivals have won the division more recently than they have.
2
Clayton Kershaw's Performance in October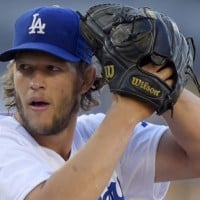 Clayton Edward Kershaw is an American professional baseball pitcher for the Los Angeles Dodgers of Major League Baseball.
Sometimes luck just isn't on your side and that's the case with Kershaw. The dude has been lights out in the regular season. Yet in the postseason he's just been awful. 2013 he was okay 2014 not good 2015 just bad luck 2016 Bad 2017 World Series good in game 1 not in game 5 or 7 in 2018 he was good until the World Series. In 2019 he had a chance to lock down the Nationals and send the Dodgers to the NLCS but he gave up 2 homers and lost the game. Really unfortunate for a guy who just can't catch a break
3
Cody Parkey Doinks Kick Against Philadelphia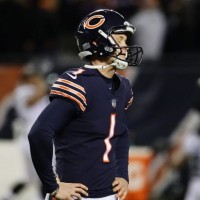 This was pathetic. I'm a huge bears fan, and they had such a good defense, they may have won it all this year but "The Doink King" ruined it.
4
The Chargers' Tenure in LA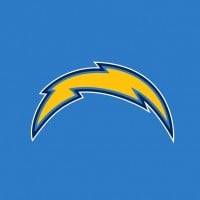 The Los Angeles Chargers are a professional American football team based in Los Angeles. The Chargers compete in the National Football League as a member club of the league's American Football Conference West division.
The Chargers were originally in LA for their inaugural season but they were in San Diego up until 2017. Then they moved back to LA because the city wouldn't upgrade the stadium that they played in angering Chargers fans everywhere. Here's the problem is that they have had to play in a 30,000 seat soccer stadium for the time being and there's little support for the team in the area. The stadium is constantly invaded by opposing teams fanbases. Dean Spanos wildly overestimated the amount of support the city had for them. If there's one thing LA doesn't tolerate it's mediocrity. If you're not winning the city doesn't care. Heck they barely care about the Rams and they made the Super Bowl. Also did I mention that there's a lot of Raider fans in the area? A DIVISION RIVAL! On top of that the new stadium isn't even their stadium. They have to play in the shadows of the Rams. To put it simply they are homeless. A team without a stadium or fanbase. What a disaster. Everything about this move ...more
Yeah LA was the last place they should of moved to did they see the raiders fan base there
5
Detroit Tigers' Spending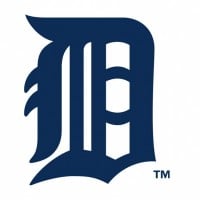 The Detroit Tigers are an American professional baseball team based in Detroit, Michigan. The Tigers compete in Major League Baseball as a member of the American League Central division.
The Detroit Tigers tried so hard to win a World Series yet they fell short of it Mike Ilitch would do anything and everything in his power to try and bring a World Series home to Detroit. They brought in Justin Verlander and Miguel Cabrera. At one point they even had Max Scherzer Prince Fielder Victor Martinez Anibal Sanchez David Price J.D Martinez and so on. The 2010's started off pretty solid winning 4 division titles and making a World Series only to get swept by the Giants. This is a team that has spent in the billions on players to try and win a World Series. Yet it didn't work. After failing to win a game in the 2014 playoffs the Tigers have began the rebuilding process. A lot of their big stars are on other teams or they have declined in ability due to age. Ever since 2015 they have been in a deep rebuild as much as they can because they have a lot of immovable contracts in place. Adding even more insult to injury a lot of former Detroit Tigers have won a World Series. Dave ...more
Its base ball they had no choice MLB there is a window you see a world series opportunity you have to throw everything you have at it then the window closes the TIgers are just a result of what happens to every small market team
6
Carolina Hurricanes Missing Playoffs Every Year Except for 2019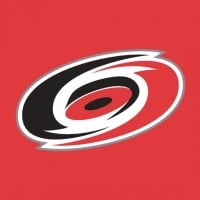 But they beat the caps
7
Rutgers Football Tenure in the Big 10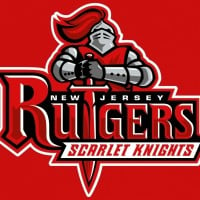 Based in West Lafayette, Indiana, the Purdue Boilermakers are the athletic teams of Purdue University. They participate in the Big Ten Conference and are renowned for their engineering-based mascot, Purdue Pete. They excel in American football and men's basketball and sport black and gold colors.
First half of the 2010s wasn't so bad they won a few bowl games and had some momentum and joined the Big 10 but after year 1 things fell downhill quickly like dear god 4-8, 2-10,4-8,1-11, and 2-10 on top of that they're going to settle for Greg Schiano the same guy Tennessee outraged to not hire.
8
Michigan vs Ohio State Rivalry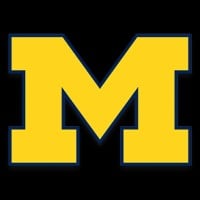 The Michigan Wolverines comprise 27 varsity sports teams at the University of Michigan. These teams compete in the NCAA's Division I and in the Big Ten Conference in all sports except women's water polo, which competes in the NCAA inter-divisional Collegiate Water Polo Association.
Talk about one of the most prestigious rivalries in college football it hasn't been much of a rivalry lately. In fact Ohio State is 9-1 against Michigan this decade and going back to the 2000's OSU is 17-3 since 2000. Harbaugh himself is 0-5 vs OSU. Pretty embarrassing that this team just can't beat their arch nemesis
9
New York Yankees' Spending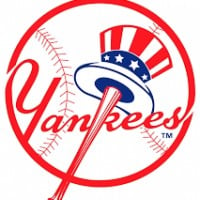 The New York Yankees are an American professional baseball team based in the Bronx, New York City, New York, that competes in Major League Baseball.
The Yankees went into the 2010's as World Series champions as they won it all in 2009. They have spent over 2 billion on trying to bring in talent and they made 7 playoff appearances 3 ALCS appearances but no dice on the World Series. It's okay because everyone still envy's you and your 27 rings
10
Kansas Football Performance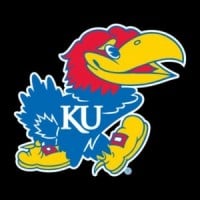 The Kansas Jayhawks, commonly referred to as KU, are the teams of the athletic department at the University of Kansas. They are currently a member of the Big 12 Conference
The Late 2000s weren't too bad for the Jayhawks winning 3 bowl games in 4 years including an orange bowl in 2007 under Mark Mangino. However since then they have been a laughing stock of the Big 12. They lost 48 straight road games and they basically went an entire decade without beating a Big 12 team on the road. They've had 5 different head coaches and never had a better record than 3-9. This team legit not even exaggerating won only 21 games the entire decade. Talk about pathetic this team has been the definition of it.
The Contenders
11
Seahawks Throwing the Ball at the 1 Yard Line in Super Bowl XLIX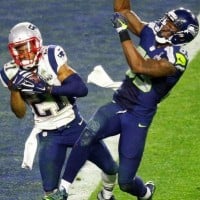 12 Virginia Tech Losing to Old Dominion in 2018
13
Oklahoma City Thunder Talent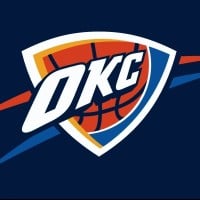 The Oklahoma City Thunder are an American professional basketball team based in Oklahoma City, Oklahoma.
Since Moving to Oklahoma City the Thunder have been decent but never good enough. All of the Talent this team has had and squandered over the years is incredible Chris Paul, Carmelo Anthony, Russell Westbrook, Kevin Durant, James Harden, Paul George, Victor Oladipo, Serge Ibacka, Dennis Schroeder, Dion Waiters, Reggie Jackson, Steven Adams, Domantas Sabonis and Derek Fisher, And for what? Getting destroyed in the finals by Lebron James and the Heat one year? How do you have that much talent and STILL Can't Win? Honestly they deserve it. The way they gave the Middle finger to Seattle is ruthless and gets very little sympathy in my opinion what a pathetic franchise
14
Atlanta Falcons Choking a 28-3 Lead at the End of the Third Quarter in the Super Bowl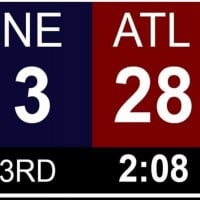 Hate tom brady
15
Big 12 and Pac 12 Football in Major Bowl Games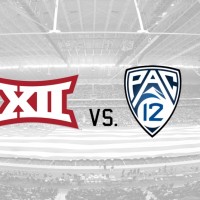 It's no secret that the ACC and SEC have dominated the BCS and National Championship games with Alabama and Clemson being the top dogs over the past few years. Two conferences that used to be the powerhouse of college football are now the lesser of the Power 5. The Big 12 first off lost Colorado Nebraska and Missouri and the OU Sooners are the only thing keeping them relevant. Yet they are 0-4 in the College Football Playoffs. Meanwhile in the Pac 12 you have. Oregon? Washington? and that's literally it. Since the formation of the college football playoffs these conferences have 1 win total and that was Oregon in 2014.
ACC champion Clemson vs SEC champion LSU in CFP 2020 will happen in New Orleans, Louisiana. Guess what? Oregon and Wisconsin who are both the teams heading for a Rose Bowl on New year's day of another decade. Plus, Baylor vs Georgia will approach Sugar Bowl on the same date as the Rose Bowl.
16
Brazil Gets Destroyed by Germany in the 2014 World Cup Semi Final
7 -1 is a really severe thrashing and for that to happen to a powerhouse like Brazil is just unreal.
17 Texas Rangers in the 2012 World Series vs the St. Louis Cardinals
18
Pitt Panthers Men's Basketball Imploding After Jamie Dixon Left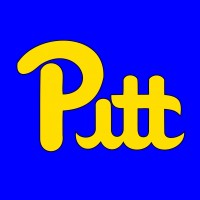 Representing the University of Pittsburgh, the Pitt Panthers are a collegiate athletic program competing mainly in the Atlantic Coast Conference (ACC). Based in Pittsburgh, Pennsylvania, the program has a rich history in football and other sports. They sport navy blue and gold uniforms.
19
Minnesota Golden Gophers Performance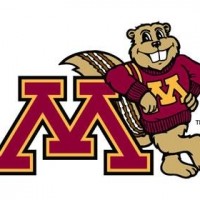 20
Edmonton Oilers Missing Playoffs Every Year Except 2017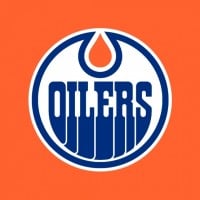 21 Houston Astros Can't Win without Cheating (Sign Stealing Scandal of 2019)
BAdd New Item