Top 10 Sports Shoe Brands
The Top Ten
1
Nike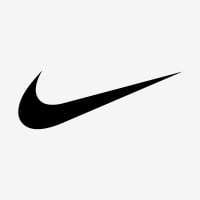 Nike, Inc. is an American multinational corporation that is engaged in the design, development, manufacturing, and worldwide marketing and sales of footwear, apparel, equipment, accessories, and services. The company is headquartered near Beaverton, Oregon, in the Portland metropolitan area. It is the world's largest supplier of athletic shoes and apparel and a major manufacturer of sports equipment, with revenue in excess of US$37.4 billion in its fiscal year 2020 (ending May 31, 2020). As of 2020, it employed 76,700 people worldwide.
In 2020 the brand alone was valued in excess of $32 billion, making it the most valuable brand among sports businesses. ...read more.
I've grown up wearing nike, and I always will wear nike. I have about 8 or 9 pairs, and there's always new ones that come out every season that I must have. Plus they're really comfy, and they have a wide selection of for kids, women's and adults. Many stores carry them so it's every easy to find a pair, that few people have.
We bought a Nke that costs 2500 philippine pesos... It has one of the best running shoes I have ever seen and even it is one size bigger it's still great for running, walking, jogging and it even looks good on casual style. It's very trendy and comfortable to wear. Best shoe ever! I suggest everyone to buy Nike shoes...
I think nike is a brand which has so many big stars linked with it from different segments which makes nike a very popular brand around the world. Players like ronaldo endorse this brand. And last but not the least is that the shoes are fabulous with super comfort and looks.
These are the best shoes in the world. They are a symbol known through out the world and some of the most popular in America. They have styles for everyone and for every sport. Everyone wears them. Celebrities and of course athletes. They fit great and are high quality.
2
Adidas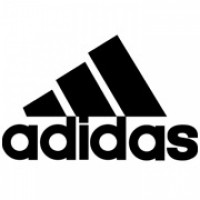 Adidas AG (stylized as adidas since 1949) is a German multinational corporation, founded and headquartered in Herzogenaurach, Bavaria, that designs and manufactures shoes, clothing and accessories. It is the largest sportswear manufacturer in Europe, and the second largest in the world, after Nike. It is the holding company for the Adidas Group, which consists 8.33% stake of the football club Bayern München, and Runtastic, an Austrian fitness technology company. Adidas' revenue for 2018 was listed at €21.915 billion. ...read more.
Lightweight and tough, its Adidas. I've Black with 3 red stripes the logo of Adidas shoes which I brought a year back. Just few days before that I had purchased Woodland shoes which were too heavy as I just went for its look. So I went for lighter Adidas shoes which are as tough as Woodland and looks fab. And the Adidas pair is the most comfy shoes I'm ever wearing. Don't make a mistake of buying heavy shoes like Woodland. Lightweight and tough, its Adidas.
Look Adidas is the best it has very comfortable and easy to walk and run I have tried the shoes of nike, puma but Adidas is the best Nike takes a lot of money and the shoes are pethatic Adidas the! It has contract with some great sportsmen like Kevin Peterson, and the little master Sachin Tendulkar and it also has contract with my favourite clubs like Real Madrid and the Red Devils, Manchester United I would rate Adidas then Nike, sorry I should not say that nike's shoes are pethatic they are also good but Adidas number number 1 Nike no.2. Pakistan zindabad
Adidas shoes are very comfortable and stylish. They come in a variety of designs and colors. Many people prefer Nike because everyone knows the brand. In my opinion both Adidas and Nike are excellent brands. I hate to choose between them because they're both really good brands. I know there can only be one winner but if Nike and Adidas shared the top spot I would be very proud.
Adidas shoes are really powerful in a way. They are affordable with lots of different types of styles. AMAZING QUALITY Adidas last for ages without wearing out. they are stupendous for running and sports. Fantastic! Comfortable they also have good grip so it is easier to climb. I have never bought Nike shoes before because they are too expensive and most of them have been worn. go ADIDAS number 1
3
Reebok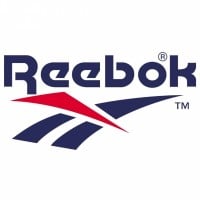 Reebok International Limited is an American fitness footwear and clothing manufacturer that is a part of Authentic Brands Group. It was established in England in 1958 as a companion company to J.W. Foster and Sons, a sporting goods company which had been founded in 1895 in Bolton, Lancashire. From 1958 until 1986, the brand featured the Union Jack flag in its logo to signify the origins of the company. The company was bought by German sporting goods company Adidas in 2005. The company's global headquarters are now located in Boston, Massachusetts, in the Seaport District, with regional offices in Amsterdam, Montreal, Hong Kong, and Mexico City.
Reebok is an amazing brand that has been coming up ever since it was purchased by Adidas in 2006. I love how the company is focused on athletes that like to crossfit and lifters as well. I see this company doing great things in the future specially on the footwear part. If you are a avid lifters like myself you will appreciate this brand.
Reebok Is the most reliable, amazingly comfortable, flexible shoe I've ever worn. When it comes to their zig tech, nothing beats them. I've worn Nike, adidas, and new balance shoes in the last few years, but nothing compares.
Reeboks are cool I love the zig shoes. Their website is great and easy to use I really enjoy the way they have their, "design your own shoe" set up. Also Reebok shoes are very durable they last long and are great quality for their price.
I've been wearing Reebok shoes for years now. I used to have 3-4 shoes usually from different brands, I've tried them all and Reebok shoes are the ones that really stand out (followed by Nike and New Balance).
4
Puma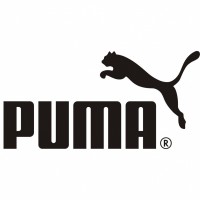 Puma SE, branded as Puma, is a German multinational corporation that designs and manufactures athletic and casual footwear, apparel and accessories, which is headquartered in Herzogenaurach, Bavaria, Germany. Puma is the third largest sportswear manufacturer in the world. The company was founded in 1948 by Rudolf Dassler. In 1924, Rudolf and his brother Adolf "Adi" Dassler had jointly formed the company Gebrüder Dassler Schuhfabrik (Dassler Brothers Shoe Factory). The relationship between the two brothers deteriorated until the two agreed to split in 1948, forming two separate entities, Adidas and Puma. ...read more.
Puma is the Best among the Best! The King among the King! Although Jaguar is the fastest *sarcastic* I think Puma is really the best to the fifth power! And it's not that expensive compare to the other shoe brands. Like below 80 dollars you'll get a high quality and good looking and comfortable and BEST SHOES EVER.
I don't know whether PUMA is better than Nike or Adidas. ,but I do know is that the finish of PUMA is class! No sneaker of other brands looks as cool as PUMA does + the Future Suede models, is one among the best!

Everyone knows that PUMA is much much cheaper than Nike & cheaper than Adidas.
Pumas are awesome Nike suck their shoes wear out so quickly like I have a pair of soccer boots from Nike and they split and their so expensive. Pumas are cheep good quality not like Nike okay they might not have the best design but it doesn't mater pumas are awesome

Guys remember Yolo
I don't know why Nike holds the first place.. I personally think it's puma that must be at the top. The design philosophy of puma simply blows everything out of the water.
5
Jordan
How on earth is Jordan under reebok I mean REEBOK Jordan is the best trainer brand. Yes they are expensive for some people but they are amazing shoes. If you told your friend you bought a pair of reebok trainers... you WILL DEFINITELY get laughed at but if you said you got jordans they would be impressed. Reebok got nothing on Jordan
How can Jordan possibly not be number 1. Jordans come in all sorts of varirty. Also you can not ignore the fact the amazing shoes were inspired by the greatest nba player of all time Michael Jordan. So if you like shoes with varietiy and swag these should be number 1.
Jordans are BASKETBALL shoes and Training shoes. Jordans training sneakers are good enough for basketball training but not running.. I think that's what they mean for sneakers.
Should definitely be number one. These shoes have swag unlike most other shoes. I'm sorry they cost to much for broke people to pay for them. They're definitely number one.
6
Asics
Personally I think Asics sport shoes are extremely comfortable and fit to my foot perfectly, some other times, the other brands of shoes don't really fit that well on my feet. Asics has a great variety and I've had this one pair of GEL Asics for over 6 years and there has been no holes in them since. I really recommend them to anyone who loves comfortable shoes while walking or exercising or even going out. Asics should definitely be at the top because they're comfortable, fashionable and just AWESOME! Can't wait to get myself another pair soon!
I have knee problems (I've had two surgeries on one knee and going for my third on my other knee in August) I can't do anything without knee pain! Asics have the best support especially for long distance runners like me. I will not quit being a long distance runner because of my knees! Nike shouldn't be first! Nikes offer no support for your knees, ankles or hips! Also Reebok? Really? Reebok is like Department store brand! And vans, puma and converse? Seriously? No use to these shoes whatsoever; I'd east her go for a run I bare feet than in pumas!
More comfortable than the other brands and they last longer plus a great choice of colours and are available in extra wide. New Balance run a close second. I wore Adidas and Nike for years playing over the odds for shoes that did not last. Switched to New Balance with much better results then Asics which are better than New Balance.
They make very stylish fashionable sneakers as well as high performances sport shoes. The brand is called "Onitsuka Tiger", which is a sub-division of Asics. I love that brand, they make high quality, fashionable sneakers that is old school, comfortable, and durable. Thumbs up for Asics.
7
Under Armour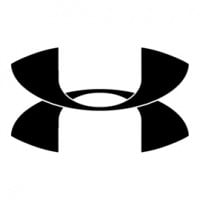 Under Armour, Inc. is an American sports equipment company that manufactures footwear, sports and casual apparel. Under Armour's global headquarters are located in Baltimore, Maryland, with additional offices located in Amsterdam (European headquarters), Austin, Guangzhou, Hong Kong, Houston, Jakarta, London, Mexico City, Munich, New York City, Panama City (international headquarters), Paris, Pittsburgh, Portland, San Francisco, São Paulo, Santiago, Seoul, Shanghai (Greater Chinese headquarters), and Toronto. ...read more.
Not just great durability and quality, but the prices are better! Secondly, its more stylish. These may have shoes equal to NIKE but half the price! Not only their shoes though, but their apparel too. Under Armour is the BEST! Next though would be FILA.
Low price, Lightweight, Good quality and amazingly easy to run with, I love the colors and all of the features, the shape is different than other running shoes which makes it look epic. I absolutely love them.
Under armour should be number 1! I have under armour things and they are comfortable! They don't make me sweat and they are really good for the sports I do!
Absolutely great shoes, really light and long lasting. They are definitely worth the price.
8
Vans
Vans are the best! They are so cute and are low key my favorite shoe brand! They literally are the only pairs of shoes I own. (I own like 50 pairs of them) I love them so much; especially the vans classics and vans slip ons. Vans are the perfect shoes to have to go back to school.
Vans are the best shoe brand they have super cute styles and are way better than nike and skechers! They come in so many different colors and they match any thing you wear.
Vans go with pretty much EVERYTHING, cute on guys and girls, match every style, and aren't that expensive. How could they not be #1?!
All brands suck. Most of the shoes are ugly and made over seas now of days. I have to say Vans are the best brand and even DCs could be the best but both still have flaws.
9
New Balance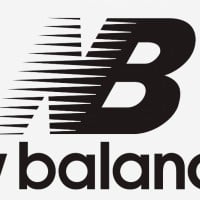 New Balance Athletics, Inc. (NB), best known as simply New Balance, is one of the world's major sports footwear and apparel manufacturers. Based in Boston, Massachusetts, the multinational corporation was founded in 1906 as the New Balance Arch Support Company.
New balance makes the best shoes for people with weird feet but they have no style and they cost a lot so only people with odd feet by them. My dad wears these shoes because his feet are extremely wide, they cost a lot but they're the only shoes that fit him out of every brand up here.
Nike makes fantastic shoes that are overpriced. Fila got bought out by a Korean company and now makes cheap budget shoes. Adidas owns Reebok so count them as one by the way and they both make terrible shoes. NB and Asics are what pro athletes REALLY train with.
New Balance is the only athletic shoe maker that maintains manufacturing plants in the U.S. this is enough for me to pay a little extra. In addition, the shoe can be found in a wide variety of widths and is much more comfortable then other athletic shoes.
I think new balance is the best brand ever. Not only are their shoes fab to run and do any sport they look awesome to they can attract almost anyone toward them and they last very long
. Love you new balance
10
Converse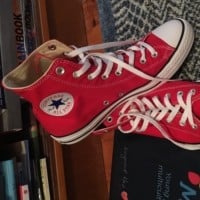 Converse is an American shoe company that designs, distributes, and licenses sneakers, skating shoes, lifestyle brand footwear, apparel, and accessories. Founded in 1908, it has been a subsidiary of Nike, Inc. since 2003.

During World War II, Converse shifted its manufacturing to make footwear for the military. It was one of the few producers of athletic shoes, and for over a half century the company dominated the American athletic shoe market. From the 1970s, the company lost its dominant position as competitors presented their own styles. ...read more.
Converse are my favorite type of shoe because they are super comfy, the come in a wide selection of colors and designs. They also match almost every outfit (even banana outfits)! They also have Marvel designs, along with so much more such as, clear/see through (if your into that), sunflower, polka dot, clouds, flowers, stars, sugar skulls, and so many more (on Journeys.com or on Converse.com most of the cooler designs are on Journeys.com)! Also let's not forget that Converse also have shoes that feel really nice on the outside (I'm guess it feels like silk but I don't know I have never felt silk). I think that Converse should be first. Nike is definitely not my favorite, also Adidas aren't better than Converse either. (By the way Fila sucks but if you want memory foam shoes you can go with them but I definitely do not like Fila). So LET'S GO CONVERSE LET'S GO! LET'S GO CONVERSE LET'S GO! LET'S GO CONVERSE LET'S GO!
Love converse they are so cool everyone loves them. Their fashionable and great worn with almost any outfitt! They come in a wide range of colours and designs. You can even design your own ones! Every converse from the ankle boots to the trouser type ones (I know, but trouser ones do exist! ) are amazing! They are a fair price too. Love em
Converse should be #1! They are comfortable, come in all sorts of colors and designs, they aren't that expensive, plus they match with most clothing! I do like Nike but I prefer Converse over any other shoes!
This is stupid that this is #7 it should be #1 because it's so comfortable, they come with so many different kids of colors, they fit perfectly on people's feet, they look great with clothes, and etc.
The Contenders
11
Saucony
Awesome shoes! Great for running or for any casual wear. Lightweight and stylish. Makes your foot look more elegant. Love these shoes.
Awesome shoes for running and for just wearing around. Plus: ultra affordable compared to main brands like nike
Best design, best value, great materials. Own 3 pairs and planning on getting some more.
Awesome shoes, only problem is the soles fade about three weeks after you get them.
12
FILA
Fila is all about classics. They have the best classic shoes I've ever seen I use to be up about Nike and Reebok. I've noticed though that nikes aren't the same as what they were like before they were good now there shoes can only last maybe less than a year. And Reebok I've noticed they don't have much variety compared to other sport brands. But ever since I found fila they were for me. They have good shoes that last year's and years I payed for some Marcello runners and they only cost me 30$ and they have lasted 2 years. I don't know why these shoes are at a bottom rank but all that I can say is that this brand is great
Really good shoes. Don't always lat too long, but are very comfortable and are great for track and field. Also the designs look cool and not stupid like skechers.
I have tried Nike, Adidas, Reebok, Puma, New Balance & Fila. Only Fila has best Designs, Quality, Durability & Comfort & they last longer than any other.
Have lots of them and I got some fila mashburns and there 100$ and up but they are sick people were asking me were did you get those? I just said I ordered them but yeah check them out there a sick shoe and also check out the fila cages and the mind benders there hot right now
13
Skora
Suck brand is Crap
14
Brooks
Really? Brooks are 28th?! They are some if not the best shoes out there! As far as running goes, which is the top sport for most people, Nike fails miserably! All the shoes in the top 10 on this list aren't even real running shoe brand with the exception of Asics and New Balance. Brooks, Saucony, Mizunos, Newtons, and even New Balance should be in the top 5, or top 10 at LEAST, just based off how many people actually get shoes for running versus other sport-specific shoes.
The best shoe ever... Complete technology for your running shoe needs, infused with DNA cushioning material.. and it is the first Bio midsole.
Best selection of shoes designed for all types of runners. Just look at the number of Brooks worn at any race.
I have a very difficult time finding shoes in my size. My Brooks fit and they are very comfortable!
15
Skechers
Skechers are really great. People just don't like them because you're "not popular" or "poor" if you choose this shoe brand. Also, people need to stop hating Skechers just because they cost less and are "less cool".
The most comfortable shoes even though the price compares to nike it is more comfortable than any other shoe I have a pair of duallite it's the best! It it too underrated brand is not always important!
I had one pair of $30 Skechers sneakers that lasted me years! The only reason I stopped wearing them was I outgrew them! They were my favorite shoes ever.
I just like it. The design is superb. The endurance is long lasting. I feel very comfortable wearing it.
16
Woodland
Fantastic shoes, highly durable and rugged as well. Yes, they are heavy but still comfortable!
Tough shoes ever. Brings out the status out of it.
Woodland is best. It gives royal experience
Woodland is first nike is next to woodland> woodland is the best next to nike is reebok
17 Columbia
18
Lotto
I Strongly believe that they are over priced for what they really are. They don't last long, and there are so many other brands which are much much better than this. It's like buying a chinese car at the price of a mercedes. Makes no sense. And the design is just rubbish.
I am using the lotto navigator brand for last three month. It is light in weight, good look and more comfortable in running. The polishing effect is still their in shoe. I am satisfied and recommending friends to buy this.
I have been using lotto ZHero Gravity since long and it's a superb shoes with its styling, comfort and grip.
They are just sick and Kobe Bryant wears them. Mj wears them. They are just cool shoes. Best shoe ever.
19
DC
Dc shoes has the best quality best feeling when you wear them and they have an amazing sense of style and all the people who have read this know that!
DC is an awesome shoe brand!
For elite men
20
Calvin Klein
Best shoes nice look
21
K-Swiss
I have a pair a couple pairs of K-Swiss shoes and they are amazing. They are very comfortable, long lasting (I've had them for around 4 years now), good looking ( on guys and girls and with clothes).
I am having these Lovely and comfortable shoes; Genuine quality! Nice experience with them, I will suggest to my friend.
Have had my pair for nearly four years and they still look pretty good.
Unfortunately, many of their shoes look alike..
Ranked 25 they are the best at making tennis shoes and have been for 60 years!
22
Mizuno
Mizuno is easily fantastic quality and durability, some of them are just indestructible, notably the Ignitus series of Soccer shoes. I like there designs, they come up with some crazy ideas for the colorways and some of them just look like nothing else you'd ever see. They have a great reputation of comfort as well.
MIzunos are the best running shoes ever! I had a pair for 1 year and it barely wore down. Nike, Jordan, fill, Adida, you name it all wear down after a year or so. These things are practically indestructible
For me personally... none better. And, I've tried most of the top brands.
Very very comfortable. I've tried all sorts of other brands but these suit me the best
23
Sparx
Sparx is very nice quality and comfortable footwear with price all person affable.
Best brand in low price
Its good... In price
Sparx shoes best
24
Supra
I LOVE Supra's high top designs! It's so light and love it! Good quality too. Definitely should be higher than so many other brands in here.
If you have swag you would really like supras. They have ALRIGHT coloring. Wait what am I saying they have the best coloring and the shoes have all around swag. THAT ALL!
Supra are a very comfortable shoe that has a cool casual look and feel, they look nice with almost anything that you wearlier, and they are not expensive.
This company was founded in 07 and competing with major shoe brands! Enough said
25 Nevo
PSearch List