Top 10 Best Racehorses of All Time
Who are the best race horses of all time? It's hard to choose.

The Top Ten

1 Secretariat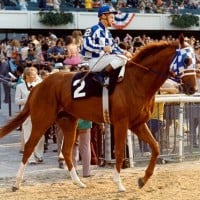 Secretariat, an American Thoroughbred racehorse, became a Triple Crown winner in 1973, setting records in all three events. Known for his exceptional speed and stamina, he is often regarded as one of the greatest racehorses of all time. His legacy continues to influence the horse racing world decades after his retirement.
The fastest horse on dirt from 1 3/16 to 1 5/8 miles in history.
Secretariat holds the STILL STANDING fastest recorded times in the world on dirt all the way from 1 3/16 to 1 5/8 miles in HISTORY, and is just 0.2 seconds off the current 1 1/8 mile world record. He NEVER lost a race that was not caused by ill health (x2), unprepared replacement for another horse in long distance race (x1), severe interference (x1) or unfair disqualification (x1). Excluding these factors, he won his remaining 16 races all by handsome margins of multiple lengths, never a photo finish. Under healthy and fair conditions he would beat ANY horse put against him, not by a nose, but by a margin of lengths.
The wins are unlikely to be matched by any horse again. As a 3-year-old, he won from 7 furlongs to 13 on dirt, slop, and turf, defeating 3 future Hall of Famers, 13 world, track or stakes record-setting horses, and setting no fewer than 7 stakes, 5 track, and two world records, including all three Triple Crown records (marks which have stood for 40 years now). He demonstrated remarkable versatility in his running style, maneuvering around horses, through horses, or leading the whole way. He nearly set a track record as a 2-year-old in an 8.5-furlong race (one fifth of a second off the mark).

His losses, while unfortunate, mostly came as a result of his handlers' desire to let the country see the horse race before his retirement, mandated by the breeding syndicate. He was generally such a sound, healthy horse that they made a couple of mistakes with him, but that shouldn't take away from his absolutely remarkable performances when healthy and properly trained.
2
Man O' War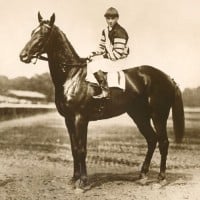 Often considered one of the greatest racehorses in history, Man O' War dominated American horse racing in the post-World War I era. Winning 20 of 21 races, his only loss, famously, was to a horse named Upset. Man O' War's impressive size, speed, and spirit left a lasting legacy in the racing world.
For me, the only real way to compare and judge competitors from different eras in any athletic discipline is by how dominant they were. In that regard, Man O' War has no competition. He nearly made a mockery of the sport, and all his latest "races" were really just speed exhibitions. By that point, no one wanted to send their best horses out to be so dominated. Moreover, all of this was achieved with some of the highest handicap weights ever assigned. He was retired at age 3 because, had he raced another year, he likely would've been sent to post with even higher weight assignments - the highest assigned weights of any racehorse in history to this day.
People really need to do their homework before just voting for a name they recognize. MOW was dominating the competition so severely that the jockey club started forcing him to carry more weight. On average, he was carrying 32 pounds more than the other horses and he was still beating them so decisively that it actually became hard for him to find anyone that was willing to race. It became so ridiculous that in his fourth year of racing, the jockey club wanted him to add more weight. His owner thought that was too dangerous and retired him because he was scared he would get hurt. N'ough said, I love Secretariat, but I'm sorry, MOW would beat the brakes off of him.
3
Frankel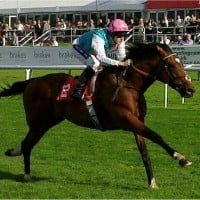 A British Thoroughbred, Frankel is celebrated for his unbeaten record in 14 races, a feat he achieved between 2010 and 2012. Renowned for his powerful acceleration, he was rated as the best racehorse in the world in May 2011. Frankel's success on the track has made him one of the most famous racehorses in recent history.
Not a horse in the classic sense, but rather an unnatural force of nature. On the run-down to the stalls, I would get chills. By the time he was being loaded, I'd start to hear white noise. That's the sound of pure electricity. It hung in the air wherever the horse raced. You could slice the atmosphere with a knife. It was so thick with electricity. No other horse has ever given me these types of sensations.

When he ran, it was pure adrenaline. The air was thick with that too. He exuded it, and the other horses felt it. They all knew who was boss before they even went into the stalls. They could smell it and sense it. Frankel was, is, and will always be the king of all Alphas.
He has won every race for which he has entered, often by over 10 lengths. Perhaps the best miler ever. Although he has not raced at over a mile until recently, he proved that he can also win at 10 furlongs at York. Sadly, he will be retired to stud after his last race in October 2012, so that will be the last chance to see this magnificent horse.

As a sprinter, his split-furlong times are substantially better than those achieved by such a great horse as Secretariat, who ran over longer distances.
4
Seabiscuit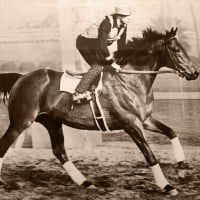 An American Thoroughbred, Seabiscuit became an icon during the Great Depression for his unexpected victories against larger, more imposing competitors. His underdog story, highlighted by a victory in the 1938 match race against War Admiral, inspired many. Seabiscuit's rags-to-riches tale remains a quintessential part of American horse racing folklore.
Seabiscuit, I think, should be the number 1 horse that ever lived because, unlike most of the horses on this list, they are born naturally big. Seabiscuit was the underdog before he showed the world what he was really made of. Despite his smaller size compared to his rivals at the time, he was asked to run with heavier loads but still managed to run in record time. Now imagine if he carried less weight. Woah. At the end of the day, even without the size or the handsomeness that Secretariat has, he still is one of the greatest that ever lived. This is because the horse has heart and is not willing to back down from any competition.
Speed alone doesn't make the greatest horse. Courage and intelligence should count, too. Also, in considering Seabiscuit's winning times for races versus other horses' winning times at the same distance, you have to consider he won a lot of handicap races where he was carrying heavier weight than horses who might have faster times in other races. Seabiscuit was also very smart. He had to relearn things in ways horses who were expected to win from 2 years old never had to.

At 2, he was used to boost confidence in other horses, taught to always pull up so the other could win. He had to learn a totally different way of doing things then, so he could win races at all. He also learned an unfamiliar starting method just to race War Admiral. Stats on paper are never a complete story.
5
Black Caviar
An Australian Thoroughbred, Black Caviar was celebrated for her unbeaten record in 25 races, a rare achievement in horse racing. Known for her exceptional sprinting ability, she was named the World's Top Sprinter in 2010, 2011, and 2012. Black Caviar's racing career, marked by consistent dominance, earned her a dedicated fan base and critical acclaim.
The reason I think she was the greatest racehorse ever is not only that she won 25 races from 25 starts, but also that she raced 24 of them over 5/6 furlongs. I've followed horse racing for the last 50 years, and although a lot of horses have had long winning streaks, none have won 25. More importantly, those that did win most of their races were from 1 mile to 1 and a half miles. No sprinter other than Black Caviar has had more than 10 consecutive wins over shorter distances. Somehow, they managed to have one or more off days, but Black Caviar always found a way to win.
It's hard to compare her against middle-distance horses and beyond, but she's definitely the greatest sprinter ever. She had a cruising speed that was untouchable in the jurisdiction that breeds and races the world's fastest sprinters of this era. She did stretch to 7 furlongs, but it would be debatable that she could have repelled the stamina of Frankel at that distance. It surely would have been a race to remember if they had met, and it's a big shame as both were in their physical prime at the same point in time.

Unfortunately, they were on different sides of the planet. Frankel's connections had no financial incentive to travel, and as it turned out, Black Caviar didn't seem to cope well with her trip to England, although she still managed to win. Unfortunately, due to circumstances, Europeans never got to see her awesome ability. If you compared her to some of the recent dominating performances of Australian sprinters that went to Royal Ascot, then they would have witnessed her winning by a very big margin.
6
Phar Lap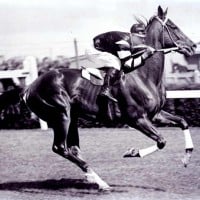 Hailing from New Zealand and trained in Australia, Phar Lap dominated Australian racing in the early 1930s, winning numerous major races. His heart, significantly larger than average, is seen as a symbol of his extraordinary endurance and racing ability. Phar Lap's mysterious death in 1932 only added to his legendary status in the racing community.
Here are the facts when you compare Secretariat, Man O' War, and Phar Lap, taking into account the same factors such as distance, speed/time, weight carried, weight of the horse, track type, age, and condition.

Phar Lap weighed the most and carried the second-highest weight. He ran at 59.02 km/h in his last race, being 3 years older than both rivals whom I compared during their Belmont Stakes races in 1920 and 1973, which are considered to be similar races. The kinetic energy required by Phar Lap is 96,203 joules, compared to 79,198 joules for both Secretariat and Man O' War.

Taking emotion out of the equation, you find that Phar Lap was more powerful and exerted more force and kinetic energy. Based on the numbers, he was number 1.
Very few horses ever have their names live forever. Pegasus was the great winged stallion in Greek mythology. Greco-Roman poets wrote about the ascent of Pegasus to heaven after his birth and his subsequent obeisance to Zeus, king of the gods, who instructed him to bring lightning and thunder from Olympus. One could say that thousands of years later, lightning would strike and strike hard in the world of Thoroughbred racing. In the Thai language, the word "Phar Lap" translates to English as "lightning." Pegasus lives on, and so does Phar Lap in the hearts and eyes of many.
7
Zenyatta
Zenyatta, an American mare, stood out for her remarkable come-from-behind wins, securing victory in 19 of 20 career races. Her most famous victory came in the 2009 Breeders' Cup Classic, where she became the first mare to win the race. Zenyatta's unique racing style and charisma made her a fan favorite and a legend in the racing community.
Zenyatta had a human quality about her. She was an amazing racehorse. I've never seen a horse behind by three lengths with a furlong to go and win the race after kicking into the highest of gears. Zenyatta winning the Breeders' Cup Classic in 2009 was the equivalent of the New England Patriots' Adam Vinatieri winning the 2002 Super Bowl with a field goal on the last play of the game. Even better, possibly? Zenyatta running down St. Trinians in the 2010 Vanity was simply amazing.

If not for jockey error, Zenyatta would have also won the 2010 Classic and gone 20-20 all-time. Mike Smith shook her loose, inexplicably, two seconds too late. She would have beaten Blame going away if he had played that race right. Still, one of the best ever!
She should be second on the list. I'm not even into horses or racing but honestly followed only while this female rocket was out laying the smack down on anybody who dared get near her. The only reason she ever lost was all Mike Smith's fault. He even owned up to it. Other jockeys just kept their mouths shut because they knew there hasn't been a horse like her ever. Nobody even touches her times today! Her personality was amazing. I mean, she actually danced for the cameras and crowds. She's at worst top 5 all-time. These others are just big names. Everybody knows the Z Train is #2 for sure.
8
Citation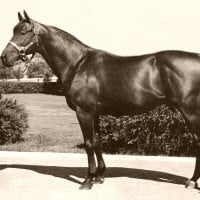 Citation, an American Thoroughbred, dominated post-World War II horse racing, becoming the eighth Triple Crown winner in 1948. Known for his versatility and consistency, he was the first horse to win 16 consecutive major stakes races. Citation's achievements on the track helped solidify his owner Calumet Farm's reputation in horse racing history.
Citation is number 1, folks. The greatest horse of the 20th Century. 27 for 29 as a 3-year-old speaks for itself. He won the Jersey Stakes by 11 lengths in the midst of the Triple Crown. The Pimlico Special was a walk-over - no one else would take him on. He ran on 10 different tracks.

To quote Andy Cannon, "If you went to Citation's grave today, and played a bugle, the call to the post. Citation would break out of the ground and beat everything else around." A LOT of folks still feel that that's true. Citation was the winner of the computer simulated race between the greats. There's no doubt about it - he's number one!
Please do your thoroughbred horse racing history. Citation is second to none. S. Fitzsimmons said that Citation was the greatest horse that he ever saw - and he saw Man 'O War. Citation won the Sysonby Stakes mid-week, run at a mile. Then went on to win the Jockey Club Gold Cup that same weekend, then run at 2 miles. Citation beats Secretariat, any track, any distance, any day.
9
Sea Bird II
Sea Bird II, a French Thoroughbred, is remembered for his remarkable performances in the 1965 Epsom Derby and the Prix de l'Arc de Triomphe. Known for his effortless running and dominant victories, he is often rated as one of the greatest racehorses in European history. Sea Bird II's racing career remains a high point in the annals of European horse racing.
Sea Bird was the preeminent racehorse in Europe in the 20th century. He won the Epsom Derby and the Prix de l'Arc de Triomphe on the bridle, the only horse ever to do this. He was so good that he was never extended, so no one knows just how good he was. I have seen all the great racehorses of the past 50 years, but Sea Bird is the only one who sent shivers up and down my spine. Many people consider him the 'Champion of Champions.'
The caliber of the fields he beat and the manner in which he beat them marks Sea Bird as worthy of a top-three best ranking. However, I would have Secretariat at the top of the perch because of his Triple Crown-clinching win in the Belmont: simply astonishing!
I saw Sea Bird win the Epsom Derby in 1965, and his performance was simply mind-blowing. He won the most prestigious Derby in the world in a common canter. Eleven of the horses who finished behind him won 15 races between them during the remainder of that season. 'Champion of Champions' is a fitting title for this equine superstar.
10
Seattle Slew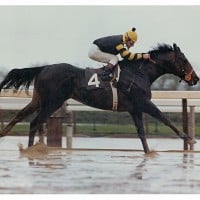 Seattle Slew, a champion American Thoroughbred, is celebrated for winning the Triple Crown in 1977. Remarkably, he was the first horse to win the Triple Crown while undefeated. Known for his powerful build and competitive spirit, Seattle Slew's legacy includes a significant impact as a sire.
I'll never forget his maiden when we all went to the racetrack to see the vaunted Six Crowns (son of Secretariat) run his first race. We went down to the paddock and all of a sudden, this humongous two-year-old was dancing and snorting into the paddock area. There immediately was no doubt as to who would win the race. Six Crowns who? You would never find another race where you could get these odds on Seattle Slew.

When Slew entered the track, the other horses would start foaming. He never had to run for speed, just enough to frustrate his opponent. His best race ever may be one he lost to Exceller. Slew had already defeated the field, including Affirmed in the 1978 Jockey Club Gold Cup. He was easing home with a furlong left when Exceller came charging past on the far outside. Slew caught a glimpse and began a second sprint to nearly catch Exceller at the finish line. He wasn't just a horse, he was a personality.
The Contenders
11
Ruffian
Ruffian, an American filly, was famed for her speed and competitiveness, winning all ten of her races before a tragic accident cut her career short. Known for breaking or equaling track records in each of her victories, she was a symbol of both excellence and tragedy in horse racing. Ruffian's story is often remembered as one of the most heartbreaking in the sport.
Why do people rank a great horse like her 7th? Ruffian was the greatest horse at under a mile, maybe even the greatest ever. She could sprint or stay and would beat anyone and everyone they threw at her. But on that fateful day, she would face a colt for the first time in her life. At the start, she banged her left shoulder on the starting gate and swerved hard on her right foot. Despite any pain, she kept running and in a few strides she was dead even with Foolish Pleasure.

After a brisk three furlongs, a flock of birds flew in front of them and the great filly's ankle snapped. She kept running, pulverizing her sesamoids, ripping the bone through her skin until finally, after 100 yards, she stopped. After 8 hours of trying to save Ruffian's life, she was finally put to rest. Her final resting place is in the infield at Belmont Park, with her nose pointed towards the finish line.
12
Barbaro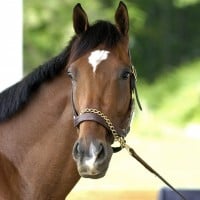 Barbaro, an American Thoroughbred, was widely admired for his victory in the 2006 Kentucky Derby by a margin of 6 1/2 lengths. His promising career was tragically cut short by a leg injury in the Preakness Stakes. Barbaro's subsequent fight for survival and the public's emotional response highlighted the deep connection between racehorses and their fans.
I understand the sentiment of those who think it's not right to put Barbaro on a best racehorse list. For obvious reasons, I agree. But those people 1) didn't see him win the Kentucky Derby in one of the best fields in a very long time. Such a natural! Such ease! No sweat - literally. No foam at the mouth. Just a stroll in the park. He was amazing! I would have bet the farm on his winning the Triple Crown. In fact, after the Derby, I turned to a friend and said, "It would take something catastrophic to keep this horse from running away with the next two races." He loved to run, and it was so easy for him. So sad.
Understood that his career was curiously short, but his KD was one of the greatest and strongest ever run. His second half split was crazy. His career leading up to that day was as impressive as anything. And to think for a moment that he wouldn't have won the Preakness had he not been cut off, forced to slow up and misstep, then you aren't being realistic. That was a very strong field at both the Preakness as well as the Florida Derby. He is more than "a feel good story". He was a beast and he was a machine.
13
Affirmed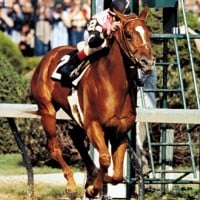 Affirmed, an American Thoroughbred, is renowned for winning the Triple Crown in 1978. His intense rivalry with Alydar, particularly in the 1978 Belmont Stakes, is one of the most famous in horse racing history. Affirmed's achievements on the track established him as one of the leading horses of his generation.
Won more Grade 1 races than any other horse, going 22 for 29 lifetime, racing against Alydar, Seattle Slew, and Spectacular Bid! If you exclude Affirmed from your top ten list, you lose credibility in my opinion.
Magnificent horse. He won the Triple Crown races under increasing stretch pressure like no other winner ever endured. He had too much heart to allow Alydar to get his nose in front!
Affirmed, when he retired, was a horse they knew could set world records. Affirmed broke horses' hearts. They lost the will to ever race again. He is right up alongside Secretariat.
14
Brigadier Gerard
Brigadier Gerard, a British Thoroughbred, is celebrated for winning 17 of his 18 races, including classic victories in the 2000 Guineas and the Queen Elizabeth II Stakes. Known for his tactical speed and intelligence, he was a dominant force in European racing in the early 1970s. Brigadier Gerard's racing prowess left a lasting impression on the British racing scene.
Interesting breeding, which shouldn't have produced a horse of this high caliber. He was a physically impressive specimen who oozed power. Apparently, he was not "molly-coddled" as a youngster. He looked his best when galloping up the hill at Newmarket in '71.
My two workmates went to Newmarket on that fateful day. They both firmly expected Mill Reef to overturn the form with My Swallow. I told them to watch for the Brigadier. The rest is history. He thrashed them both. Upon returning, one of my friends remarked that he was the most magnificent-looking horse in the field. I also shed tears when he got beat. He was the greatest.
Lots of talk about Frankel being the greatest, but he hasn't beaten the quality of competition that the Brigadier beat. Frankel's four-year-old campaign has been brilliant, but he hasn't been tested in the Arc, for example. Brigadier is still my number one, with Nijinsky a close second.
15
Dr. Fager
An American Thoroughbred, Dr. Fager set world and American records on both dirt and grass tracks. Known for his versatility and speed, he was the 1968 Horse of the Year. Dr. Fager's ability to carry high weights in his races further distinguishes his racing career.
I was at Atlantic City when he put away all of the best turf horses of his time in the one and three-sixteenth mile UN Handicap on good turf with 130+ pounds. It was his first time on turf, and he rated well and came again in the stretch! After that, he won a 7-furlong Grade I stake at Aqueduct in world record time of 1:20.2, eased up with 139 pounds on his back! Maybe the best all-around horse of all time!
Extraordinarily fast. He won 18 of 22 races, completed the mile in 1:32.2 carrying 134 lbs, and ran the second quarter in an unbelievably fast 20.6. He went under 2 minutes for 1 1/4 miles three times, carrying up to 135 lbs. No horse could run so fast carrying so much weight, except perhaps Forego. His Achilles heel was that he couldn't be rated and was given to chasing rabbits. In a match race with only one horse to focus on, he would be a formidable opponent for any horse that ever lived.
The only horse to run a mile in under 1:33 while carrying over 130 lbs. The only American champion to win four end-of-the-year honors: Champion Sprinter. Champion Handicap Horse. Champion Grass Horse. Horse of the Year. Only three horses ever finished in front of him: Buckpasser, Damascus, and Successor - all Champions. He won 2 out of 4 against Damascus, but Damascus only won when he had a rabbit. Possibly the best match-race horse, because head-to-head, he will not let anyone beat him.
16
Sea the Stars
Sea the Stars, an Irish Thoroughbred, captured global attention with six Group 1 wins in 2009, including the Epsom Derby and Prix de l'Arc de Triomphe. Known for his extraordinary turn of foot and versatility, he dominated Europe's middle-distance racing scene. Sea the Stars' racing career is marked by his consistency and superiority against top-class competition.
To say that Sea the Stars is in this position tells me how completely misguided this list is. Secretariat deserves his place at No. 1 due to his speed records, his Triple Crown win, and the fact that he broke all the records and still holds the Belmont Stakes record 40 years later. That's unbelievable. However, Sea the Stars has achieved something that no horse has ever done, and many have tried: winning the Guineas, Derby, and Arc in the same season, as well as three 10-furlong Group 1 races every month for six months. The two times he was pushed, he broke both race and track records for the distance. He always did enough, but I have no doubt that the better the opposition, the faster this colt could go. For me, he's a very close second to Secretariat.
Incredible horse. It only ever did enough, and whatever pushed him, he would stick his head out against anything. The horse I think he would have had trouble against would be Frankel over a mile. Any distance after that, no competition.
17
Winx
An Australian mare, Winx is celebrated for her record-setting 33 consecutive race wins, including four Cox Plate victories. Known for her remarkable consistency and adaptability, she was named the world's best horse on turf from 2016 to 2018. Winx's career, marked by dominance and longevity, has set a high bar in modern horse racing.
Winx is an exceptional barometer horse. She is a phenomenon. I have never seen a horse win races so comfortably. Her stride rate is extraordinary. Perhaps she is a modern-day version of Seabiscuit, but she is truly remarkable. She consistently finishes the last 4 furlongs at unprecedented speeds with ease. In this regard, I think she could beat Frankel. In fact, Winx could sit on Frankel and pass him with her sustained burst. It's interesting because Black Caviar would beat Frankel for sure, up to at least 1200 meters. Winx would likely beat Frankel at 1800 meters and beyond. Having said all this, Phar Lap is on a different level of extraordinariness compared to Winx. While Winx is an all-time great, she pales in comparison to what Phar Lap achieved.
Just look at the distances she has won over, as well as the caliber of her opposition. It's either the end of the story or the beginning of her story. Watch what she does to her competition. I would hate to own a champion racehorse and run it against her. I am so grateful to be able to say I have seen her.
18
Rachel Alexandra
An American Thoroughbred, Rachel Alexandra made history in 2009 by becoming the first filly to win the Preakness Stakes in 85 years. Known for her speed and determination, she achieved victories against both female and male horses. Rachel Alexandra's groundbreaking performances earned her Horse of the Year honors, cementing her status as a racing legend.
The "Wonder Filly" is one of the only fillies to ever have been compared to the great Ruffian. Her 20 1/4 length win in the Oaks was impressive, but her win in the Preakness against the boys was something else entirely. Her time at the Mother Goose Stakes was less than a second slower than the record set by Secretariat. She recently ran against the best male horses in the country at Woodbine, becoming the first filly to ever win that race. She also set a track and course record. Calvin Borel, who rode Mine That Bird to victory in the 2009 Kentucky Derby and gave up his Preakness ride to jockey Rachel instead, says that she is "the best horse he has ever ridden." His list of horses he has jockeyed is impressive, to say the least.
I think this horse deserves recognition. The race between her and Curlin was one of the best and most thrilling races I have ever seen. She should have run against the boys in the Kentucky Derby. You never know. She had the potential to beat the boys.
19
Red Rum
A British Thoroughbred, Red Rum is most famous for his unprecedented three victories in the Grand National steeplechase in the 1970s. His ability to overcome a debilitating bone disease early in his career added to his legend. Red Rum's success in one of the world's most challenging races has cemented his status as a national hero in the UK.
Unfortunately, there are too many Americans voting who simply don't appreciate what the Grand National is.

It is the ultimate test over the ultimate jumps over the ultimate distance. To win it once is incredible. To win it twice is phenomenal. To win it thrice is verging on impossible. Add in a win at the Scottish National in the same year, and its other two appearances also being in the top four finishes - it is simply one of the most outrageous achievements anyone has ever heard of.

I mean, I get that Secretariat was a phenomenally quick horse and has shattered records that have stood for years, and still holds those records today. But the Belmont is only a 12-furlong race.

The Grand National, to put it into perspective for people who don't know, is a National Hunt Steeplechase. It involves two laps of the track and over 30 fences. The field is usually around 50 horses but has been as many as 66 before. The fastest time ever recorded is just under nine minutes, and the race is just over four miles long.

Most years, there will be a horse fatality. Most horses that complete the race usually do not return, as the race simply breaks them. There are sometimes the rare, odd horses that can come back and compete in this race two or three times.

Red Rum ran it five times, winning it three times. It was never out of the top four places in its five completions, while also winning the Scottish National in the same year.

For Red Rum to have 2% of the vote in a "Best Ever Horse" poll is an insult to racing.
20
Kelso
Kelso, an American Thoroughbred, was named Horse of the Year five times from 1960 to 1964, a feat unmatched in horse racing. Known for his durability and versatility, he set several track records. Kelso's legacy is not just in his numerous victories but also in his longevity and adaptability across different race conditions.
No horse has ever or ever will win FIVE straight Horse of the Year titles. No horse in history beat more great and/or other Hall of Fame, and divisional championship horses. The list includes a who's who of the first half of the 1960s, including Carry Back, Bald Eagle, Tompion, Never Bend, Jaipur, Ridan, Crimson Satan, Beau Purple, Roman Brother, Pia Star, Gun Bow, and Quadrangle. All while spotting huge amounts of weight. No horses today carry anything like what Kelso was forced to carry. And yet he continued to beat the best. Definitely in the Top Five of all time on any reliable list. Like Horse Racing Nation, NTRA, Racing Form. This list here is a joke in many ways.
I saw Kelso run several times. Coming down the stretch with his ears pinned back, nostrils flaring, and veins exploding out of his chest, he was the most magnificent thing I've ever seen. The five-time Horse of the Year carried weight like no one but Discovery and regularly won races from 6 furlongs to two miles. 29th? The only question is whether he was 1 or 2. I suppose Eclipse being ranked 35 shows what time can do to your reputation. By the way, where's the undefeated Personal Ensign on this list?
21
American Pharoah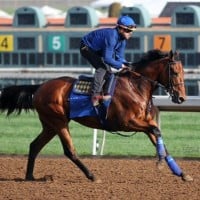 American Pharoah, an American Thoroughbred, achieved international fame by winning the American Triple Crown in 2015, the first to do so in 37 years. Known for his fluid running style and calm demeanor, he also won the Breeders' Cup Classic, completing the Grand Slam of Thoroughbred racing. American Pharoah's success revitalized interest in horse racing across the United States.
I watched him when he won the Arkansas Derby and every race after that. When I saw him run, I just knew that this was the horse to do it. He runs so flawlessly that you can't take your eyes off him. I know he's no Secretariat, and I wasn't around during that time. But to me, he gives you that hope like Secretariat did, and that's all that matters.

Winning the Triple Crown seemed like only a pipe dream, but when he won, it looked like he won it with ease. He turned that dream into reality. Then he won the Breeders' Cup Classic in record time, and I cried when he crossed the finish line. I've never felt that much emotion for any racehorse. Thank you, Pharoah. You gave me hope, and I hope one day that I will be able to meet you. I think he deserves recognition because he turned non-horse fans into racehorse fans, if that makes sense.
Nowhere near as talented as Secretariat or Man O' War, but he was a winner. He was an amazing racehorse with a winner's mentality. He won all four races and put up an amazing time in the Belmont Stakes. This horse is definitely better than Arrogate because Arrogate never even ran in any of the Triple Crown races.

The fans of Arrogate need to calm down. He barely beat an old California Chrome. Moreover, California Chrome injured himself before another race against Arrogate, which is why he lost that one. Arrogate also doesn't face the best competition. American Pharoah went right into breeding after the Breeders' Cup Classic, so he never faced off against Arrogate. But we all know American Pharoah would come out on top. American Pharoah is the best horse, along with Zenyatta, of the post-2000s so far.
22
Kincsem
Kincsem, a Hungarian Thoroughbred, holds the unique distinction of being undefeated in all 54 races she entered, a record unparalleled in horse racing history. Racing across Europe in the late 19th century, she became a national icon in Hungary. Kincsem's extraordinary record and durability continue to be celebrated in the racing world.
Kincsem was undefeated in fifty-four starts. This alone is incredible. Now take into account the amazing advantages she gave her opponents in races. In one race, the starter had all the horses but Kincsem lined up. Kincsem was eating some grass off to the side. People tried to move Kincsem, but she wouldn't budge. So finally, the starter let the other horses go. Kincsem kept eating grass, watching them run away. Then she decided to run. She won. How many horses do you know of that can stand still at the start of a race and still win? And I think I forgot to mention the weight she carried. If I remember correctly, it went as high as 168 lbs.
Raced against the best that Europe and the UK had to offer. He constantly traveled over multiple countries and internationally. He won at distances from 1,000 to 4,022 meters against all champions and all comers, with weights ranging from 57 kilos to 63 kilos, in all conditions from sunny to sodden. Phenomenal!

How can any horse on this list compare to that? None on this list come close.

Kincsem is the greatest racehorse in racing history up to this point, and it is highly unlikely, if ever, that her unparalleled record will be approached, let alone beaten.
23
Shergar
Shergar, a British-bred Thoroughbred racing for Ireland, is best remembered for his dominant win in the 1981 Epsom Derby by ten lengths. Known for his smooth running style and speed, his career was tragically cut short by a notorious kidnapping in 1983. Shergar's disappearance remains one of the most mysterious and talked-about events in horse racing history.
Probably the greatest Derby winner of all time, and he would have been a great stallion at stud had it not been for the scum that killed this fantastic horse. May they rot in hell.
His Derby win in 1981 ranks alongside Frankel's 2000 Guineas win as a wonderful spectacle. Truly mesmerizing. A great advertisement for our sport.
He was outstanding! Swinburn and Piggott were also outstanding with him. Also, he was a very kind and beautiful racehorse.
24
Spectacular Bid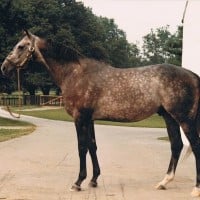 Spectacular Bid, an American Thoroughbred, was a major force in late 1970s horse racing, winning the Kentucky Derby and Preakness Stakes in 1979. Known for his resilience and remarkable speed, he missed the Triple Crown but secured a significant legacy with 26 wins in 30 starts. Spectacular Bid's performances on the track are remembered as some of the most impressive in racing history.
I wouldn't put the Bid at #1 (although some would), but he deserves a lot more love than he gets. In American racing, the "classic" race distance is 1-1/4 miles on dirt. The Kentucky Derby, the Breeders' Cup Classic, and many of the famous handicaps are run at that distance. Think of all the great horses that have run that distance on dirt. Now, remember to ask who is the World Record Holder for 1-1/4 miles on dirt?

It is Spectacular Bid as a 4-year-old (1:57 & 4/5s at Santa Anita). It does not surprise me that the man in the saddle that day, Bill Shoemaker, has been quoted as saying that Spectacular Bid was the best horse he ever rode, and he rode a lot of great ones.
This morning at the training center, Tim Stewart told us about this horse he spent nine years with. In all his years in racing, this was the most special horse he was ever around. What he accomplished: Champion 2-year-old colt, Eclipse winner in '78, '79, '80, Eclipse Award Horse of the Year, and Hall of Fame in 1980. Back then, they would run races sometimes just a week apart.
25
Count Fleet
He was such an amazing horse he totally deserves to be in the top ten! Not only did he break a record but he also lived an incredibly long life for a horse not to mention race horse!
Triple crown winner, won belmont by over 25 lengths. Same record as secretariat, their careers are a parallal. Beautiful horse that had caring owners who retired him after an injury. Lived to the ripe old age of 33. No 3 horse of all time
If you put secretariat in the top ten then count fleet needs to be in the top ten.
PSearch List