Best NFL Comeback Player of the Year Award Candidates for 2019
As the NFL regular season wraps up, it time to start looking at the stats. Award season is around the corner, so it's time to judge which players deserve awards.

The Top Ten

1 Jimmy Garoppolo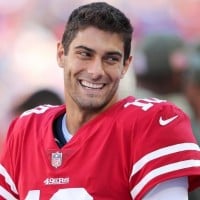 After tearing his ACL in week 3 last year, the 49er's season was lost. They had a 4-12 record at the end of the season. Coming into this season, expectations were low for Garoppolo, even though he had only ever lost two starts in his career. Many people doubted him. Now, after week 16, Garoppolo is a top ten quarterback in the league, especially on third down, where his 106.9 passer eating is good for fifth in the league. He has lead the 49ers to a 12-3 record and a playoff spot.
Please note that Ryan Tannehill isn't on here because as I have said many times before, being on the Dolphins may be painful, but it doesn't count as an injury.
I think this year it has to be Garoppolo.
2
Cooper Kupp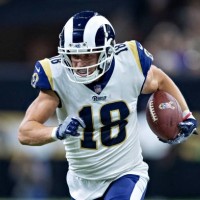 After several injuries last year the lead up to an ACL tear in week 10, Cooper Kupp is back to the player he was in his rookie season. He has 1,062 receiving yards and 9 touchdowns so far this season.
3
Earl Thomas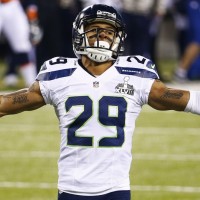 Earl Thomas III is an American football safety for the Baltimore Ravens of the National Football League.
Last season, Earl Thomas infamously flipped off the Seahawks sideline after breaking his leg during a game. Unsurprisingly, he left the team in the off-season to sign with the Baltimore Ravens. This year, he has made the pro bowl, intercepted 2 passes, sacked the quarterback twice, and has been excellent in coverage.
4
Darren Waller
After spending his first few years in the NFL on all sorts of drugs, as shown on Hard Knocks, the Raiders picked up Waller off of the Raven's practice squad. It seemed like an odd move. This year, he has 84 receptions for 1,038 yards. He has turned into one of the best tight ends in the league.
5
Hunter Henry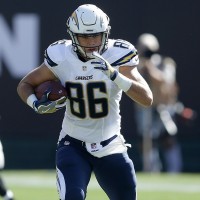 After a heart rookie season in 2017, Hunter Henry tore his ACL. This put him out for the entire 2018 season, including a wildcard win over the Ravens. This year, he has 610 receiving yards and is one of the top ten tight ends in the league.
6
Travis Frederick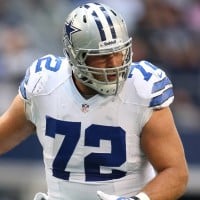 Travis Frederick is a former American football center who played his entire career for the Dallas Cowboys of the National Football League.
After missing all of last season do to Guillain-Barre Syndrome, which is basically when your immune system attacks your nerves, potentially causing loss of feeling and/or paralysis. It's a very rare condition. After a lengthy rehabilitation, Frederick was selected to the pro bowl this year and is a nominee for the Walter Payton Man of the Year award.
7
Everson Griffen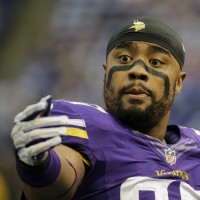 Last season, Griffen missed five games do to his mental health. This season, he has 8 sacks and one interception. He is one of the Vikings best defenders.
8
Brandon Brooks
After rupturing his Achilles tendon last season in the playoffs, Brooks set his eyes on returning by the start of this season. And that he did, seemingly contrary to what everyone expected.
9
Leonard Fournette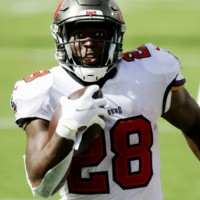 Leonard Joseph Fournette III is an American football running back for the Tampa Bay Buccaneers of the National Football League.
After playing only half of the season last year, it's a bit of an understatement to say that Fournette is having a good year. He has rushed for 1,152 yards this season, and has become one of the league's leading running backs.
10
Deion Jones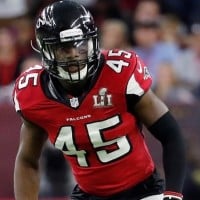 After missing the majority of last season due to injury, Jones has been a great player on a horrible Atlanta team. He's had over 100 tackles this season.
The Contenders
11
Ryan Tannehill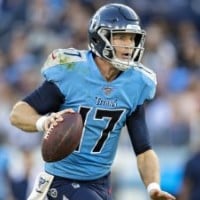 Ryan Timothy Tannehill III is an American football quarterback for the Tennessee Titans of the National Football League. He previously played for the Miami Dolphins from 2012 to 2018.
12
Dalvin Cook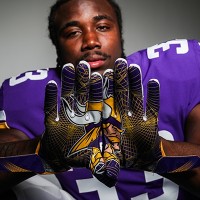 BAdd New Item