Top 10 Biggest Sports Chokes of the 2010s
2020 will bring a new decade and with that comes more insane moments. Here we'll look back at some of the biggest choke jobs of the decade. Whether they were the result of overconfidence, cockiness, or just an epic collapse, here's the biggest chokes of the 2010s.

The Top Ten

1 Atlanta Falcons blowing a 28-3 lead to the Patriots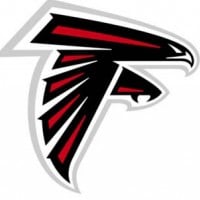 The Atlanta Falcons are a professional American football team based in Atlanta, Georgia. The Falcons compete in the National Football League as a member club of the league's National Football Conference South division.
The Atlanta Falcons were looking to win their first Super Bowl title in franchise history. They would meet the Patriots in Super Bowl LI. The Falcons would race out to a 28-3 lead in the Third quarter. Everyone was in pure shock as the Patriots were getting completely annihilated and exposed. This was so un-Patriots like. Yet the Falcons got a little too cocky and couldn't game manage if their lives depended on it. We all know how it ended. The Pats storm back forcing OT. They win the coin toss and proceed to score thus winning the game.
This one was hard to watch. I was so happy after the first half...
This was absolutely shocking.
2
Cleveland Indians blowing a 3-1 Series lead to the Chicago Cubs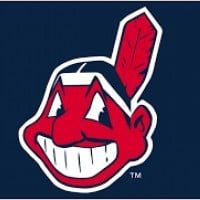 The Cleveland Guardians are an American professional baseball team based in Cleveland, Ohio. The Guardians compete in Major League Baseball as a member club of the American League Central division.
In 2016 two cursed teams met in the World Series in hopes of ending the cursed label put on them. The Cubs had a 108 year drought and Cleveland had a long drought of their own. Haven't won a title since 1948. Through the first 4 games Cleveland was up 3-1 and just needed to win 1 out of the next 3 to claim victory. Chicago would win the next 2 games
(3-2) and (9-3) to force a game 7. The Indians Started Corey Kluber who had an 0.89 ERA and a 4-1 postseason record. Dexter Fowler and Javier Baez both hit home runs to take Kluber out in the 5th inning. The game would be tied 6-6 going into extra innings and a 17 minute rain delay. The Cubs won in extra innings to win their first World Series since 1908.
3
Golden State Warriors blowing a 3-1 series lead to the Cleveland Cavaliers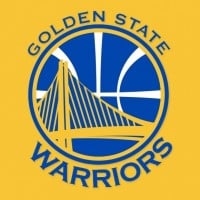 The Golden State Warriors are an American professional basketball team based in San Francisco. The Warriors compete in the National Basketball Association as a member of the league's Western Conference Pacific Division. Location: San Francisco, CA Arena/Stadium: Chase Center Head coach: Steve Kerr NBA championships: 2018, 2017, 2015, 1975, 1956, 1947 Owners: Joseph S. Lacob (majority), Peter Guber
In 2016 Golden State was the defending NBA Champions and looked near Unstoppable with an impressive 73-9 record. In the Finals they would meet a familiar foe in the Cleveland Cavaliers led by Lebron James. The Warriors won 3 of the First 4 games pretty decisively however Game 4 is where the turning point began. Draymond Green was charged with a Flagrant 1 Foul for unnecessary contact on LeBron James and he was suspended for game 5. Cavilers would win games 5 and 6 to force a game 7. Game 7 would feature 20 lead changes and 11 ties and the only game decided by less than 10 points. Golden State would not score in the final 4 minutes and 39 seconds giving Cleveland their first championship in over 50 years
It was crazy to see this comeback.
4
Virginia Cavaliers losing to #16 UMBC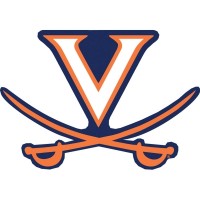 The Virginia Cavaliers football team represents the University of Virginia in the sport of American football. The Cavaliers compete in the Football Bowl Subdivision of the National Collegiate Athletic Association and the Coastal Division of the Atlantic Coast Conference.
Virginia entered the 2018 March Madness tournament with 31 wins and ACC champions earning them the #1 overall seed. They would meet UMBC. A team nobody has heard of. A 16 seed has never beaten a #1 seed. They were 0-135 against #1 seeds since the tournament expanded to 64 in 1985. UMBC just barely even made the big dance only getting in by beating Vermont in their conference championship. From the getgo UMBC came out guns a blazing and Virginia was in trouble. Tied at 21 at half the Retrievers would beat up on Virginia to win 74-54.
I remember this thoroughly. Wasn't it by 20 points? The first time this ever happened was a 20 point upset!
5
USA loses to Trinidad and Tobago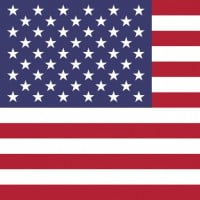 The United States of America, or the U.S.A. for short, is a federal republic composed of 50 states, 48 of them are contiguous states. There are two other states, Alaska and Hawaii, which are north and south of the contiguous states, respectively. The United States declared its independence from the British Empire in 1776 with the Declaration of Independence. They won their independence in 1783 with the Treaty of Paris. Its capital, Washington D.C. (District of Columbia) is defined by imposing neoclassical monuments and buildings including the iconic ones that house the federal government's 3 branches: the Capitol, White House and Supreme Court. Though it has no official language, English and ...read more.
For being as powerful as we are the US of A is one of the most pathetic when it comes to Men's Soccer. Being Top 30 can't be too hard right? Well apparently so as the US had an easy task to advance to the World Cup in Russia. All they had to do was beat the tiny island nation of Trinidad and Tobago and they're in. Adding even more insult to injury Trinidad was in dead last with nothing to play for outside of pride. The Only thing keeping this from being higher is nobody cares about Soccer here
6
Chicago Bears Double Doink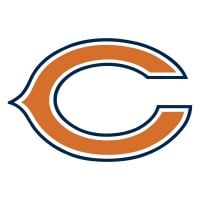 The Chicago Bears are a professional American football team in Chicago, Illinois. The Bears compete in the National Football League as a member club of the league's National Football Conference North division.
Da Bears came into this game with a 12-4 record and a division championship and playoff berth for the first time since 2010. Things were looking bright for Chicago under first year coach Matt Nagy. And even better they met the 9-7 Eagles who just barely made the playoffs. Everyone was expecting a deep playoff run. Chicago led 15-10 with just under 5 minutes left to go. That's when the Bears gave up a Touchdown drive and score on 4th and 2. Da Bears then get into Field Goal range and all Cody Parkey has to do was make the Field goal. He was 3 for 3 that day. What makes this a choke is he made the first kick but a timeout was used to ice the kicker. He then double doings it to send Philly on to New Orleans
7
Kansas losing in the Elite 8 to VCU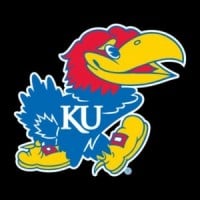 The Kansas Jayhawks, commonly referred to as KU, are the teams of the athletic department at the University of Kansas. They are currently a member of the Big 12 Conference
In 2011 Kansas had an impressive 35 wins and the #1 seed going against an 11 seeded VCU who had no business being here. They had to beat Southern California, Georgetown, Purdue, and Florida State just to get here. The Rams were playing in an area overwhelmingly dominated by Kansas Fans. KU had an easy route but VCU just dominated from the start. At the time it was arguably the biggest upset in the tournament
8
Kansas City Chiefs go full Reid against the Indianapolis Colts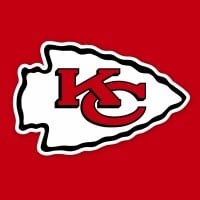 The Kansas City Chiefs are a professional American football team based in Kansas City, Missouri. The Chiefs compete in the National Football League as a member club of the league's American Football Conference West division.
Kansas City was looking quite promising under new head coach Andy Reid in 2013. They were still quiet and in the shadow of Peyton Manning's Broncos but entered this game 11-5 against Indianapolis who was also 11-5. Kansas City would jump out to a 31-10 lead at halftime and proceed to score a Touchdown to give them a 28 point lead however Andrew Luck would lead 3 touchdown drives while KC put up a field goal making it 41-31. Indy would win because the Chiefs Defense couldn't stop anything and Andy Reid's clock management. Thus the Full Reid label was born. To this day this game still haunts me.
9
Cincinnati Bengals bungle against the Steelers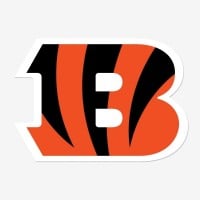 The Cincinnati Bengals are a professional American football franchise based in Cincinnati, Ohio. The Bengals currently compete in the National Football League as a member club of the league's American Football Conference North division.
The Bungles met an old foe in Pittsburgh. Cincy was looking to end their playoff drought with a win. They had a 12-4 record and a division title. They had the lead 16-15 with only a few minutes left to go. They looked like they were gonna end their 25 year winless playoff drought. Pittsburgh even have them a chance and they Bungled giving the Steelers another chance. Then Vontaze Burfict gets an unnecessary roughness penalty and Adam "Pac-Man" Jones adds to that by hitting the ref getting an unsportsmanlike conduct penalty and hands Pittsburgh the game
10
Michigan State going down against Middle Tennessee State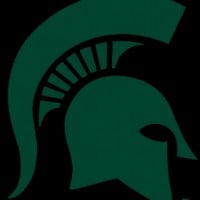 The 2015-16 Spartans were considered by many to be a National Championship contender. They were a #2 seed and had to face Middle Tennessee State. What should have been an easy win was instead an embarrassing loss for Michigan State. Middle Tennessee never trailed in this game and would win 90-81 becoming just the 8th 15 seed to beat a 2 seed.
The Contenders
11
Texas Rangers missed that final strike twice in Game 6 of the 2011 World Series
The final missed final strike brought in FOX Sports' Joe Buck to say "and we'll see you tommorow night" just like his dad Jack did 20 years earlier.
Its Joeysworld
12
North Carolina Tar Heels getting upset by Villanova by a buzzer-beater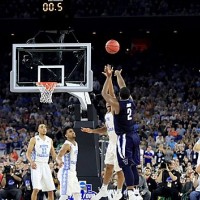 In the 2016 NCAA basketball championship, when NC made a shot with 4.6 seconds left (tying the game at 74), Villanova needed a MIRACLE to get the win without OT. However, they thought quick, and Josh Hart made a buzzer-beater, getting the 77-74 championship victory.
I don't think this was a choke. The game was Tied. Villanova just had an insanely lucky buzzer beater
13
Tampa Bay Lightning going 0-4 in the first round of the 2019 Stanley Cup Playoffs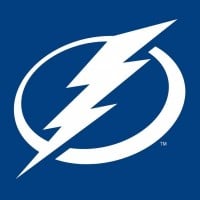 14
San Jose sharks blowing a 3-0 series lead against the Los Angeles Kings in the 2014 Stanley Cup Playoffs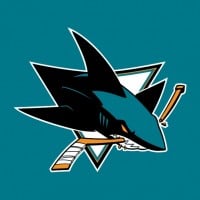 15
Vegas Golden Knights blowing a 3-1 series lead against the San Jose Sharks in the 2019 Stanley Cup Playoffs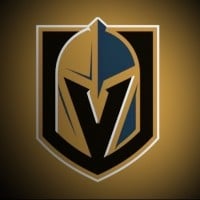 16
The Houston Rockets missing 27 straight 3s in the 2018 NBA Conference Finals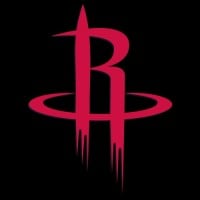 The Houston Rockets are an American professional basketball team based in Houston, Texas. The Rockets compete in the National Basketball Association, as a member of the league's Western Conference Southwest Division.
Just a overall atrocities run by the Rockets that let the Warriors go to the Finals.
17
Jordan Spieth blowing a 5 stroke lead at the Masters (2016)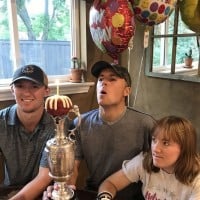 In 2016 Defending Champion Jordan Spieth has a 5 stroke lead with 9 holes to go at Augusta National. he would then bogey 10 and 11 before hitting 2 shots in the water on 12 finishing with a 7 or a quadruple bogey which took him from up 1 to down by 3. Although he would try to recover from it Danny Willett would win the Masters in what was a stunning turn of events
BAdd New Item