Top 10 Best Polo Players of All Time
All the polo players of the world stand within a chance of being the best...
You choose!

The Top Ten

1 Adolfo Combiaso

I saw him many years ago, I can still see him bouncing his ball on his stick three or four times in full gallop..

He's arguably the greatest of all time. This man has utterly changed the game of polo. And at 40years of age he's still hungry for more trophies on top of the fact that he's won everything he's played in his career which ultimately clinched him the Olimpia de Oro award as the best Argentine sportsman of the year 2014 (surpassing even Messi as well as other great Argentine athletes). Saludos Idolo!

There are not very many ten goaler players in the world. Only 6. He defienitly deserves to be 2nd if not 1st.

Simply the greatest!

2 Carlos Gracida

Gracida is simply the best.

He is the only one to have ever won the Polo Grand Chelem: UK, USA and Argentine Opens the same year. And he did it... thrice: in 1988, 1989 and 1994. Nobody else has achieved that, neither famous Cambiaso nor Facundo Pieres, whose game I like so much.

No one else has ever won as many tournaments around the world as Gracida has: 5 Argentine Opens, 10 UK Opens, 9 US Opens, not to mention numerous trophies in Australia, France, Mexico, etc. Nearly every major tournament in the game.

Five times awarded player of the year, Gracida is also the only foreigner to have won the Argentine Triple Crown: Argentine Polo Open, Hurlingham Polo Open and Tortugas Open, as well as the only foreigner to have been awarded the Olimpia de Plata, recognizing the best sportsman of the year in Argentina.

Most likely beloved everywhere for his talent and personality, coach to the English princes, English queen's favourite. According to several websites, ...more

I grew up watching this master at a time when we had a ban on argentine players. He was simply class.

He is maybe not the best but surely one of them.

He is highly awarded for a reason.

3 Facundo Pieres

4 David Stirling

5 Facundo Sola

Many people may say that he is not supposed to be here but none of those people have actually seen him play 50 yards away. It was mostly his off-polo field enthusiasm for next matches and smiley appearance (and of course his 8 goal handicap) that got him here.

6 Guillermo Gracida

All players have a special thing of their own and, for "Memo" Gracida, it was the jokey appearance and amusing character and also his ability and style with a polo mallet.

7 Juan Zubiaurre

All up-coming talents are impressive - especially the one of eighteen-year-old Juan Zubiaurre. With his 4goal handicap at such a young age he is a big promise for the future.

8 Mike Azzarro

9 Giorgos Kokkinakis

He and his ponies seem to meld into one being. All good Polo Ponies follow the action, but Giorgos and his Ponies anticipate where the ballwill be next

10 Luke Tomlinson

The Tomlinson brothers had a great talent with polo and I surely have more to write about them. Since I have other polo players to do I have not got space for Clair Tomlinson or Marc Tomlinson.

The Contenders

11 Pelayo Berazadi

Again, the same dispute as for Juan Zubiaurre and Facundo Sola gets them into this list. Their team with Corinne Ricard, Murus Sanctus was nearly invincible from 2011 to now.

12 Manuel Estiarte

13 Bautista Heguy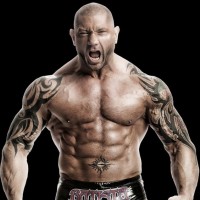 David Michael "Dave" Bautista Jr. is an American actor and former professional mixed martial artist and professional wrestler.
14
Corinne Ricard
She has to be classed as one of the best female polo players of all time.
15 Juan Martin Nero
16 Johnny Traill
17 Juan Miles
18 Nacho Figueras
19 Gonzalo Heguy
20 Mariano Aguerre
21 Marcos Heguy
22 Nicolás Roldán
23 Gonzalo Pieres, Sr.
24 Juan Carlos Harriott
BAdd New Item