Top 10 Greatest Players of the 2014 FIFA World Cup
The Top Ten
1
James Rodriguez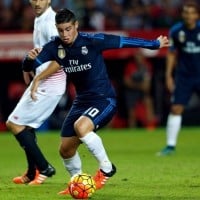 James Rodriguez just turned 23 and he already earned the Golden Boot for the six goals he made for Columbia. David Beckham himself said he was impressed by James and he has the qualities to be one of the best players in the future. Cristiano Ronaldo? Seriously? Portugal didn't even get to the Round of 16 and he only scored one lucky goal.
Young player with a bright future. His passion for the game is electrifying. He definitively gave his all at the World Cup and did an outstanding job.
By the way it is Colombia not Columbia.
Guy had the goal of the tournament, against Uruguay I believe. And had the most goals of any player of the tournament at one point (cannot recall if he continued that achievement after Germany vs Brazil... )
Cristiano Ronaldo? Must be kidding me, Ronaldo sucked this World Cup (And I'm Portuguese). He came to the World Cup to give autographs and to give smiles for the cameras, not to play, James is the real deal
2
Lionel Messi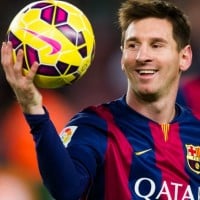 Lionel Andrés "Leo" Messi (born 24 June 1987) is an Argentine professional footballer who plays as a forward for Spanish club Barcelona. He is also known as one of the greatest football players of all time. He was born in Rosario, Argentina on June 24th, 1987.
I am so glad Messi is Argentinian. He keeps leaving us such wonderful goals! Thanks to him we passed the group zone, and the match against Switzerland. He collaborated as well later with great passes in general, though his fatigue and effort was evident. He showed he is still the best player of the world with the support of a team reaching the final match. The reason why he didn't do more is because he is human. Thanks for everything Lionel Messi!
Lionel Mess I got that award for a reason! He scored the game winning goal against Iran in stoppage time! And the goal off the post against Bosnia Herzegovina! And the assist against Switzerland! He can dribble through players like they're nothing! He also helped win the shootout against Netherlands! Also he scored a penalty kick from outside the box against Nigeria.
I don't know about all that which you've said about Messi. Understandably, he is a very good football player, I don't fault you in saying that, but being the best in the world only goes to champions. I like to side with Bastian Schweinsteiger, or Miroslav Klose, perhaps Phillip Lahm, or finally Toni Kroos. You can obviously tell that I'm a fan of Deutschland (Germany).
I cried for my country Iran after he score but still I gotta say that goal was amazing that's why I cried. But I was still really proud of Iran cause everyone thought Iran is gonna lose by 4 goals but actually Iran had the chance to win if they had that penalty that the ref didn't see. But anyway Messi did a great job at the worldcup this year
3
Arjen Robben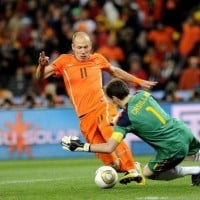 If we consider only the 2014 World Cup, he was the best player. He was not only the very heart of the Holland team, but despite his 30 years he showed great stamina, willpower, technique, and craving for victory. A great example for all those 23 players of the Brazilian squad who were humiliated in the semi-finals, and then again in the 3rd place game by Robben himself.
Being Mexican it's hard for me to say this, but damn Arhen Robben was the most balanced Player in the World Cup, Lio Messi? Cristina Ronaldo? Come on people be objective, Angel DiMaria did more for Argentina than Messi, and Cristiano didn't even played, Arjen Robben the Best Player in the World Cup
Hands down the best player overall. Kept Oranje going, was a true leader - better than Van Persie. I really can't understand why Messi was chosen. He might be a better player all around, but not during this tournament.
Robben was by far the best player on this World Cup. His dribbles and creativity were just amazing. Without him Holland wouldn't have made it past the group stage.
4
Thomas Müller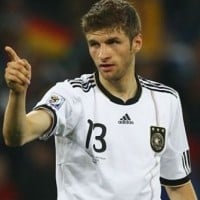 I am not a fan of Germany but I admit he was awesome, he excelled himself. I don't think Christiano Ronaldo should be in this list, sure he may be a great player but he completely sucked I mean he and is team didn't even make it to top 16.
Thomas muller should be 2 or 3 because he is better than Cristano Ronaldo and James rodriguez because he made 3 goals on Portugal and he had won the golden boot. James won the golden boot this year.
Wow. Muller is just great. Hat trick vs Portugal, he scored twice vs Brazil, and had the GWG vs USA. When Pepe hit him in the face he deserved a red card.
Muller is amazing. He had an awesome goal against Brazil. His dribbling skills are fantastic, he deserves this spot on the list. by the way I'm ten.
5
Neymar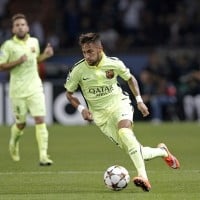 Neymar da Silva Santos Júnior, born 5 February 1992, commonly known as Neymar or Neymar Jr., is a Brazilian professional footballer who plays for Ligue 1 club Paris Saint Germain (PSG) and the Brazil national team as a forward or winger, and is also the captain of the national team. Neymar was born on 5th February 1992 in Sao Paulo of Brazil. He started playing international matches at the age of 17. Neymar salary is 9.18 million Euro. As a result, his net worth is about $75 million.
Neymar is my favorite player. I even have him on my wall paper he is so awesome. he is the soccer player I admire. He inspired me to play soccer. whenever I play soccer people always make fun of me or say I suck or make me go on another team just because I'm white and they think I don't know anything about soccer, but I keep playing and ignore them. that is why I am always defense, I make them surprised and juke them, steal the ball from them and score on them. And Neymar is who got me better.
Absolutely one the best players of the 2014 world cup! He played wayy better some players on here like cristiano Ronaldo, who should be lower because if he was so great he could have at least pulled Portugal to the next round:/
He is the best player.. To be honest he shows immense skill and is very talented... It was only of his unfortunate injury that led to the downfall of Brazil... Get well soon
I was very surprised when I watched Brazil's game against Colombia. I was shocked when I saw him get kneed in the back. That had to hurt.
6
Manuel Neuer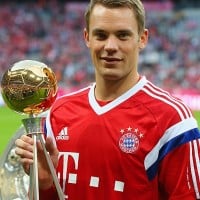 Manuel Peter Neuer is a German professional footballer who plays as a goalkeeper for Bayern Munich and the Germany national team.
The best player and the Golden Glove winner... and beside him was Lionel Messi, many claiming to be football fans but didn't even see the brilliance and genius he has provided in the pitch. Yeah sure Tim Howard and Guillermo Ochoa did their job, ONCE. None were as consistent as him, seeing him in 7th makes me sick...
Neuer should be in the top 5 because he was the best goalie keeper in the 2014 FIFA world cup he got the golden glove award and did a lot of saves he was one of them to make Germany in the finals congrats neuer!
How did Neuer win the golden glove. The German Defense did all the work. The Golden Glove deserved to go to Ochoa.
Not only the best goalkeeper on the planet but the greatest defender too! He can't be beat
7
Robin van Persie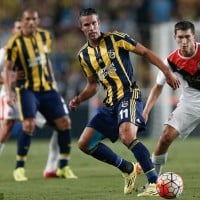 Robin van Persie is a Dutch coach and former professional footballer who played as a striker. Regarded as one of the best strikers of his generation, he is the all-time top scorer for the Netherlands men's national team. He is currently an assistant manager at boyhood club Feyenoord in his first managerial ...read more.
Seriously!? #7!? He deserves to be #1! Sure, James was awesome, but van Persie was better! Without him, The Netherlands would have no attack except for Robben, therefore, Arjen would have to do all the offensive work
He could have made his country won the world cup, if he wasn't injured. I love his superman header against Spain.
That was an amazing header vs Spain! Casillas didn't see it coming!
He is beast. Man united is sure glad they got him
8
Tim Howard
Even though the the US offense could not deliver, Tim Howard had the single most impressive game/effort of the world cup. He deserves to be a new American hero.
But Tim Howard is the best. He broke the record for most goals defended in a world cup game. And goalkeeping is half of the game. Don't disrespect him just because he is a goalie. 16 saves!
Great Goalkeeper, but that doesn't matter when you have a team that can't score.
Tim Howard can block anything. He even blocked hurricane arthur.
9
Guillermo Ochoa
Brazil did not deserve to win when Mexico played them. Brazil had the referees on they're side the whole time
Come on! He should at least be in the top ten! He is an incredible goalie!
Rising star. May be the best after Casillas!
10
Miroslav Klose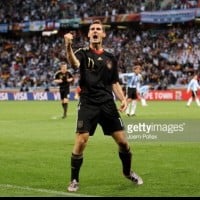 Miroslav Josef Klose is a German professional footballer who last played as a striker for Serie A club Lazio.
He is 36 yrs old still he plays pretty well.. Scores a goal against Brazil and has 16 overall world cup goals. He is the legend.
Now holds the record for most goals in world cup history. Germany couldn't of won without him.
The Contenders
11
Cristiano Ronaldo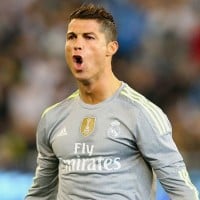 Cristiano Ronaldo dos Santos Aveiro (born 5 February 1985) is a Portuguese professional footballer who plays as a forward for Serie A club Juventus and captains the Portugal national team.
Ronaldo is amazing. He inspired me to play soccer and now I'm the top scorer on my own soccer team I would not
Be playing if Ronaldo did not play soccer. Ronaldo is the finest person to watch play soccer. I was at the Real Madrid
Game vs Manchester United and he was incredible. Ronaldo is to good for soccer.
Well he couldn't even lead his team through the group stage! :/ He has only 1 goal & 1 assist! :/ But how can you expect so much from a injured team? & CR7! He was injured too! He played for his team, risking his career! If he hadn't played, none would say anything! But he played, scored 1 goal, assisted 1 to keep up the hope! But as he couldn't make up to round of 16, people are saying about him!
Grow up people! -_-
Nobody Can say Ronaldo is not good because he scored the most goals in 2014 season and
If Ronaldo can do that then he is the best player of 2014. Ronaldo is the best at skill, headers, free kicks, and scoring
Goals so I do not think anybody can Ronaldo a bad player.
Umm guys just a reminder about what the list is about.. Greatest Players of the 2014 world cup! The players who played really great at the world cup. Overrall Cristiano IS a great player but he wasn't all that great in the world cup so I don't really see why he should be this high on the list :l
12
Mario Gotze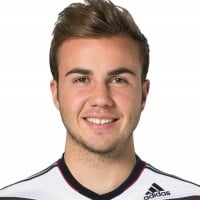 Mario Götze (born 3 June 1992) is a German footballer who plays as an attacking midfielder for Eredivisie club PSV Eindhoven.
He made the last goal in the 2014 FIFA world cup. He had won a award for making the last goal. He the man. He good boy he should be 6 or 5. He has good tricks.
Scores the golden goal in the extra time for Germany to raise the World Cup. Unforgettable!
Scored the tournament-winning goal. Christiano Ronaldo should not even be in the list.
The only reason he is even on the list is because of the last goal.
13
Tim Cahill
He was a lone warrior for his team Australia. If his team was good Cahill would have made the best out of it
Not Australia's best WC, but it could've been worse, right? Without Tim and Maty, they would've been shut out all three games!
I like Tim Cahill because he's on New York Red Bulls.
Total stud. Almost took the Netherlands on his own.
14
Keylor Navas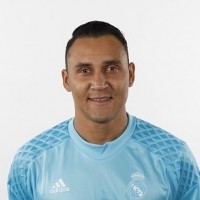 Keylor Antonio Navas Gamboa, known as Keylor Navas, is a Costa Rican professional footballer who plays for Spanish club Real Madrid and the Costa Rica national team as a goalkeeper.
The best goalkeeper of the cup. All those saves and wins man of the match 3 times in a row. How did he not get the golden globe award?
The Best goalkeeper of the World Cup, he should've won the golden glove.
He took his team to the quarter finals. No player in this world cup has been more usefull for his team than this guy
Keylor navas was the reason for the Costa Rican success. He should have won the golden glove
15
Toni Kroos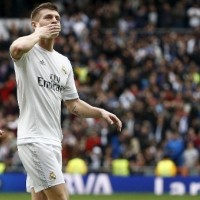 Toni Kroos is a German professional footballer who plays as a midfielder for Spanish club Real Madrid and the German national team. He plays mainly as a central midfielder, but has also been deployed as a deep-lying playmaker in his career. Known for his vision, passing, creativity, crossing and set-piece ...read more.
16
Thiago Silva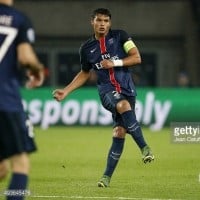 Thiago Emiliano da Silva, commonly known as Thiago Silva, is a Brazilian professional footballer who plays as a central defender for Ligue 1 club Paris Saint-Germain and the Brazilian national team.
His Suspension and Neymar's injury makes the Brazil's unforgettable defeat.
17
Karim Benzema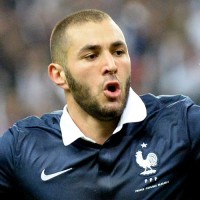 Karim Mostafa Benzema is a French professional footballer of Algerian descent who plays for Spanish club Real Madrid and the France national team as a striker.
All hail King Benzema! He scored lots, France would've lost everything without him and Nasri. Lloris sucks.
He sucks. Karim Benzema is the worst France player ever. He thinks he is so much better than Franck Ribery.
He is good and will always be better than james rodriguez. James is a child for him
18
Philipp Lahm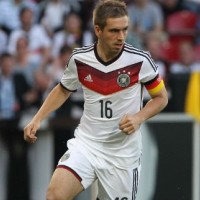 Philipp Lahm is a German professional footballer who plays as a right back or defensive midfielder for Bundesliga club Bayern Munich.
Versatile, and with a team-first mentality. Epitomizes the reigning champions, and retired a legend.
Led his team to victory
His sliding was good
19
Bastian Schweinsteiger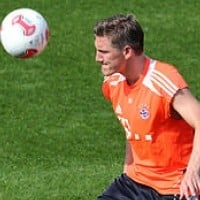 Bastian Schweinsteiger is a retired German professional footballer who usually played as a central midfielder.
This flopper doesn't deserve to be on the list at all.
He is the real leader of the Winner o the World Cup!
Deserve a higher place
Was at the heart of everything that Germany did
20
Javier Mascherano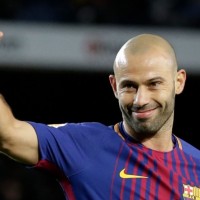 Javier Alejandro Mascherano is an Argentine professional football coach and former player who is the head coach of the Argentina national team.
Most consistent solid performer the World Cup has seen. Battered and bruised but still have 100% in every tackle.
He gave everything he had until he got empty. He is a hero.
21
Mats Hummels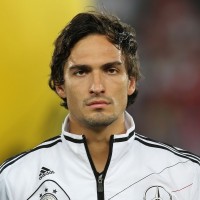 Mats Julian Hummels (born 16 December 1988) is a German professional footballer who plays as a central defender for German Bundesliga club Borussia Dortmund and the German national team.
One of the many stars of a brilliant Germany team, scored a crucial goal against France in the quarter finals and was a solid defender!
No, Miroslav Klose is the best!
22 Bryan Ruiz
23
Luis Suarez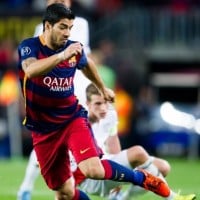 Luis Alberto Suárez Díaz (born 24 January 1987) is a Uruguayan professional footballer who plays for Spanish club Atletico Madrid and the Uruguay national team as a striker.
He is the greatest player in the 2014 FIFA World Cup because he had a skill that not many players have, the skill to bite someone and get banned from a few games! Go Suarez! #SuarezChomps
Bite #1 bite # 2 bite #3 Suarez bit Giorgio Chiellini! He is a good player yes, but eden hazard should be here instead of Suarez!
He is a good player but I think he might as well be be the actor for the shark in jaws.
He's great, I just want him to stop biting seriously.
24
Paul Pogba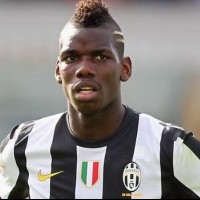 Paul Labile Pogba is a French professional footballer who plays for Premier League club Manchester United and the France national team.
25 Pablo Zabaleta
PSearch List