Best T.V. Shows That Have Gone Downhill
Megalink
Our favorite shows that we loved when they first came out, but has gone downhill at one point.
The Top Ten
1
The Simpsons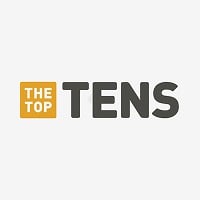 The Simpsons is an American animated sitcom created by Matt Groening that originally started on April 19, 1987 as shorts on The Tracey Ullman Show. It got its own series on December 17, 1989 and is still running as of 2018, making it the longest running animated sitcom. It is about a man named Homer ...read more.
Matt Groening openly said he wants it cancelled, he criticized the people who thinks the new episodes are good, the only reason it's still running is because FOX doesn't want it gone.
Seriously, the plotlines have been ridiculous lately, and they went from having people like Michael Jackson on the show to having annoying pop stars like Justin Beiber.

The Simpsons before they went downhill:
Homer goes to space.
Bart discovers a comet hurling towards Springfield.
Marge becomes a cop.

The Simpsons after they went downhill:
Lisa gets a republican friend.
Lady Gaga comes to town.
A whole episode about a licence plate that sais "YOLO"

Seriously, it's obvious that they are all out of ideas, and they should just end now.
We all loved the Simpsons seasons 4-10, but it has been going downhill by season 11, and now it is officially unwatchable. We will remember the good times. - Megalink
All the current writers, directors, and producers care about these days if being the longest running show ever. Guess what, you did surpass "Gunsmoke" (not that you deserved it), now die though it's far too late to do so with dignity.
30 seasons, broke every T.V. record, yet only the first seven seasons were good.
V 5 Comments
2
SpongeBob SquarePants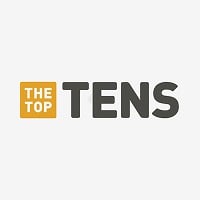 SpongeBob SquarePants is an American animated television series created by marine biologist and animator Stephen Hillenburg for Nickelodeon. SpongeBob is currently the most popular show on Nickelodeon, as well as the longest running show, running for 18 years, and is beginning its 11th season. The show ...read more.
The reason this show sucks so bad now is because after the SpongeBob Movie, the episode writer Derek Drymon retired. But Nickelodeon was too greedy to stop SpongeBob! So they hired crappy writers to make new episodes and they have been ever since! :( - NintendoROCK3T
Since season 9, the show's getting better, but Season 10 is supposed to be the true glory of return from bad back to good.
They are trying too hard now. - MoldySock
From 1999 to 2004 spongebob was one of the most universally loved cartoons and now from 2005 to 2017 its just nickelodeons sub par cash cow now spongebob is a cartoon just for kids
all the characters became retarded one dimensional characters
snady: now her only character trait is the cliche scientist
spongebob: intelligent and always optimistic to just obliviously happy all the time
squidward: he became a dower no kill joy
patrick: he became a malicious douchebag
V 2 Comments
3
Family Guy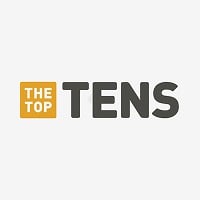 Family Guy is an American adult animated sitcom created by Seth MacFarlane for the Fox Broadcasting Company. The series centers on the Griffins, a family consisting of parents Peter (Idiotic Dad) and Lois (Nagging Wife), their children Meg (Socially Awkward Daughter) Chris (Idiotic Son), and Stewie ...read more.
At the shows 9th season, Seth MacFarlane took Trey Parker's advice to stop doing so many jokes all the time, and start doing more serious episodes. What happened is that Seth over- did it, and that now they moved away from doing all the emotional Bull crap, Family guy has been very bland lately. I directly blame Trey Parker for ruining Family Guy
The new episodes have WAY to much emotional scenes. - Megalink
My older brother used to love Family Guy when we were younger but when the show came back in 2005 he began to hate it. but I still love it and he always bullies and harasses me for loving it.
The first three seasons were actually really, really funny. Then...they brought it back, and it's only gotten worse and worse as the seasons go on. They're mean spirited and most importantly, not funny. sad really - taishisohma
V 1 Comment
4
The Fairly OddParents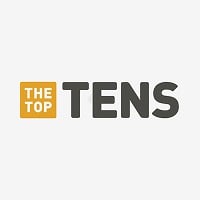 The Fairly OddParents is an American animated television series created by Butch Hartman for Nickelodeon.
Well, this show got killed this 2018 after Hartman left for CN. I hope he will save CN if he still have a chance to do so.
5
South Park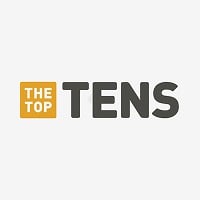 South Park is an American adult animated sitcom created by Trey Parker and Matt Stone for the Comedy Central television network. The show is about four boys, who are Stan Marsh, Kyle Broflovski, Eric Cartman, and Kenny McCormick, and their adventures in South Park, Colorado.
South Park hasn't completely gone downhill, but it is just now just 90% movie references. Movie references are funny sometimes, but not ALL the time - Megalink
Since season 19, it lost everything and directly went downhill. And season 20 wasn't even better. It's like if they don't even know how to make fun on political anymore.
The series was at its best during season 8, but a lot of the recent episodes are beginning to suck, they just lack originality and clasic moments. The newer seasons focus too much on celebrities and news isues and it should focus more on Stan Kyle Cartman and Kenny being kids and having adventures, like in good times with weapons and make love not warcraft.
6
How I Met Your Mother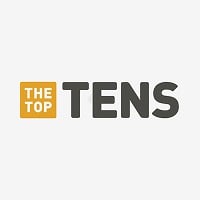 How I Met Your Mother is an American sitcom that originally aired on CBS from September 19, 2005, to March 31, 2014. The series follows the main character, Ted Mosby, and his group of friends in Manhattan.
How can a show go downhill if it never went uphill to begin with? - RustyNail
How I Met Your Mother Jumped the Shark in Season 6 Episode 9 to be exact!
7
American Dad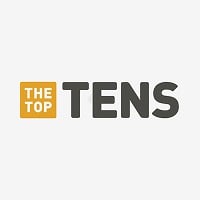 American Dad! is an American adult animated sitcom created by Seth MacFarlane, Mike Barker, and Matt Weitzman for the Fox Broadcasting Company.
Why is us on here! It's hasn't gone downhill at all!
No... It's still amazing
8
Pretty Little Liars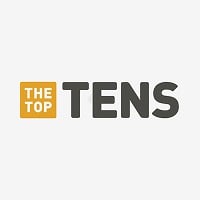 Pretty Little Liars is an American teen drama mystery thriller television series developed by I. Marlene King and is loosely based on the novel series of the same name written by Sara Shepard.
Don't get me wrong, I still really love this show! But I do have to admit that the newer episodes aren't half as good as the older ones. - FoodQueen
9
Futurama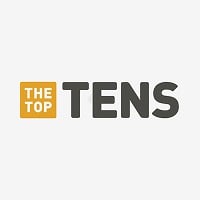 Futurama is an American animated science fiction sitcom created by Matt Groening for the Fox Broadcasting Company.
10
Glee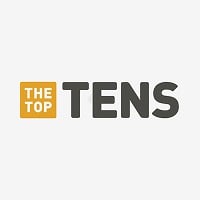 Glee is an American musical comedy-drama television series that aired on the Fox network in the United States from May 19, 2009, to March 20, 2015. It focuses on the fictitious William McKinley High School glee club, New Directions, which competes on the show choir competition circuit while its disparate ...read more.
First 3 seasons were great. They should have stopped there. The last seasons didn't even feel like glee
The Contenders
11
Victorious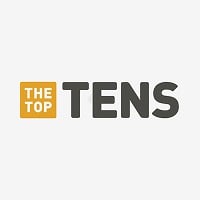 Victorious is an American sitcom created by Dan Schneider that originally aired on Nickelodeon from March 27, 2010 through February 2, 2013 . The series revolves around aspiring singer Tori Vega, a teenager who attends a performing arts high school called Hollywood Arts High School, after taking her ...read more.
I love this show
12
The Powerpuff Girls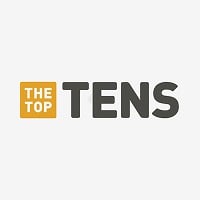 The Powerpuff Girls is an American animated television series created by animator Craig McCracken for Cartoon Network. The main characters of this show are Blossom, Bubbles, and Buttercup. The show is about the Professor Utonium creating three little superhero girls that save the day from villains. ...read more.
This was even before the awful reboot
13
Adventure Time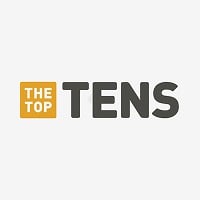 Adventure Time is an American animated television series created by Pendleton Ward for Cartoon Network. The series follows the adventures of a boy named Finn (voiced by Jeremy Shada) and his best friend and adoptive brother Jake (voiced by John DiMaggio)—a dog with the magical power to change shape ...read more.
14
The Loud House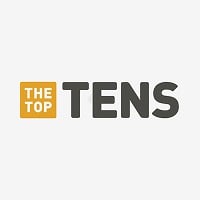 The Loud House is an American animated television series created by Chris Savino for Nickelodeon. The series revolves around the chaotic suburban everyday life of a boy named Lincoln Loud and his ten sisters, to which he survives as the middle child and only son in a large family of eleven children. ...read more.
15
Total Drama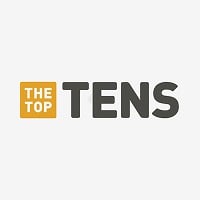 Total Drama is a Canadian animated comedy television series which is a homage and parody to the conventions commonly found in reality television.
Total drama kinda went downhill but I felt that TDPI was good.
16
Archer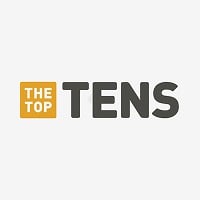 17
Phineas and Ferb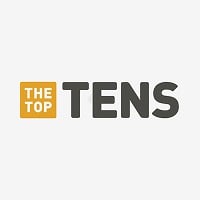 Phineas and Ferb is an American animated comedy-musical television series. Originally broadcast as a one-episode preview on August 17, 2007 and again previewed on September 28, 2007, the series officially premiered on February 1, 2008 and ended on June 12, 2015 on Disney Channel, and follows Phineas ...read more.
I love this show
18
Pokemon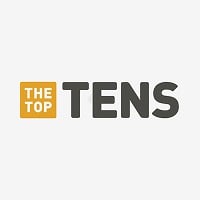 Pokémon, abbreviated from the Japanese title of Pocket Monsters and currently advertised in English as Pokémon: The Series, is a Japanese anime television series, which has been adapted for the international television markets.
TRU
19
Sesame Street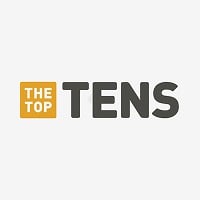 Sesame Street is a long-running American children's television series, produced by Sesame Workshop and created by Joan Ganz Cooney and Lloyd Morrisett.
20
Regular Show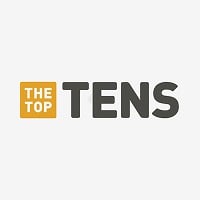 Regular Show is an American animated television series created by J. G. Quintel for Cartoon Network that premiered on September 6, 2010. The series revolves around the lives of two friends, a blue jay named Mordecai and a raccoon named Rigby—both employed as groundskeepers at a local park.
21
Arthur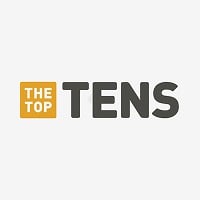 Arthur is a Canadian/American animated educational television series for children, created by Cookie Jar Group and WGBH for PBS.
22
The Ren & Stimpy Show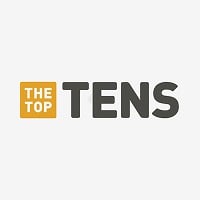 The Ren & Stimpy Show, often simply referred to as Ren & Stimpy, is an American animated television series created by John Kricfalusi for Nickelodeon.
23
My Wife and Kids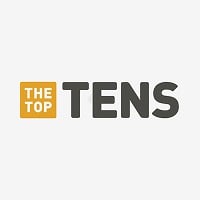 My Wife and Kids is an American television sitcom that ran on ABC from March 28, 2001, until May 17, 2005. Produced by Touchstone Television (now ABC Studios), it starred Damon Wayans and Tisha Campbell-Martin, and centers on the character of Michael Kyle, a loving husband and modern-day patriarch who ...read more.
24
Foster's Home for Imaginary Friends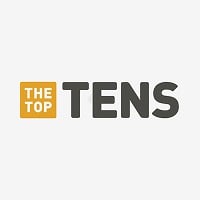 Foster's Home for Imaginary Friends is an American animated television series created by Craig McCracken for Cartoon Network Studios.
25
Family Matters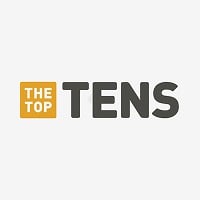 Family Matters was a sitcom that ran from 1989 to 1998. Originally it focused on the Winslow family, but it would later become more about their nerdy next door neighbor, Steve Urkel, who was originally only supposed to be a one episode character. In most episodes, the characters mess up in some way ...read more.
26
Robot Chicken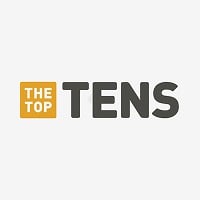 Robot Chicken is an American stop motion sketch comedy television series, created and executive produced by Seth Green and Matthew Senreich along with co-head writers Douglas Goldstein and Tom Root for Adult Swim.
END
27
Thomas & Friends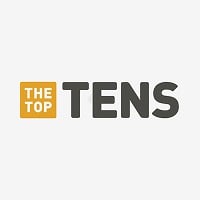 It went down after season nine because of Sharon Miller who used the three strike formula
28
The Cosby Show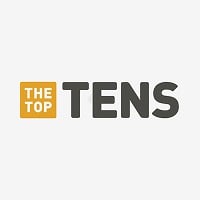 The Cosby Show is an American television sitcom starring Bill Cosby, which aired for eight seasons on NBC from September 20, 1984 until April 30, 1992. The show focuses on the Huxtable family, an upper middle-class African-American family living in Brooklyn, New York.
And this was WAY before Bill Cosby's real life issues became public. We still knew nothing about all that when that brat Olivia and obnoxious Cousin Pam showed up.
29 The X Files
30
Johnny Bravo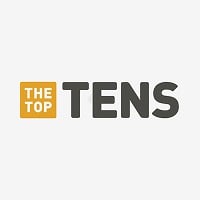 Johnny Bravo is an American animated television series created by Van Partible for Cartoon Network, and the second of the network's Cartoon Cartoons.
31
Different Strokes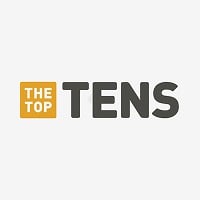 Full House is an American sitcom created by Jeff Franklin for ABC. The show chronicles a widowed father, Danny Tanner, who enlists his best friend and brother-in-law to help raise his three daughters.
32 True Blood
33
Grey's Anatomy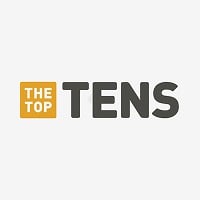 Grey's Anatomy is an American medical drama television series that premiered on American Broadcasting Company as a mid-season replacement on March 27, 2005. The series focuses on the fictional lives of surgical interns, residents and attending physicians, as they evolve into seasoned doctors while trying ...read more.
34
Arrow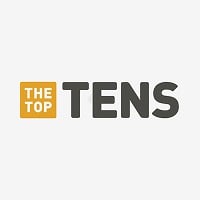 Arrow is an American action crime television series developed by writer/producers Greg Berlanti, Marc Guggenheim, and Andrew Kreisberg.
35
Once Upon a Time
'SPOILERS IF YOU READ ON' This show started out so well, twisted fairytales, a great villain, a lovable but flawed hero, pretty good special effects, great plotline, etc. Then the curse was broken at the end of season one and we got to see how everyone reacts which was also pretty good but not better. Then season three disappointed quite a bit but had Zelena and a great mid season finale that saves it. Then Frozen came in, which I would've been able to live with, if it weren't just a sequel to the overrated movie. Then I sat through three disappointing seasons, it played off a bit with a satisfying season six finale. But season seven is on the way to spoil the happy endings and the last good episode. For anyone reading this and planning on watching this show; watch only the first three seasons, the rest isn't really worth it
36
Dexter's Laboratory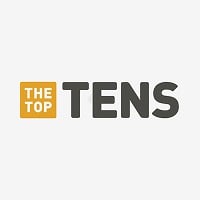 Dexter's Laboratory is an American comic science fiction animated television series created by Genndy Tartakovsky for Cartoon Network, and the first of the network's Cartoon Cartoons. The show is about a kid scientist named Dexter that has a sister named Dee Dee that keeps breaking into his lab.
37
Teenage Mutant Ninja Turtles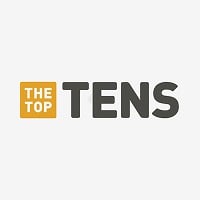 38
Magical Girl Lyrical Nanoha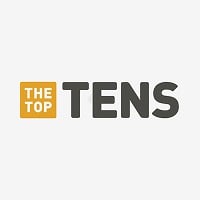 Should've ended on StrikerS but ViVid Strike! and the movies are good though - PerfectImpulseX
39
Boy Meets World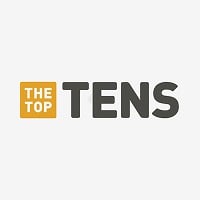 41 AfterMASH
42 Mike and Molly
43
Rugrats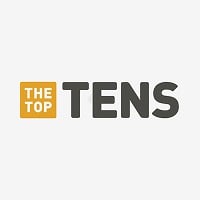 Rugrats is an American animated television series created by Arlene Klasky, Gábor Csupó and Paul Germain for Nickelodeon.
44
WWE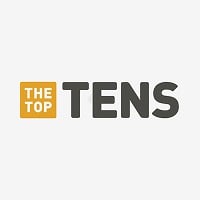 World Wrestling Entertainment, Inc. is an American publicly traded, privately controlled entertainment company that deals primarily in professional wrestling, with major revenue sources also coming from film, music, video games, product licensing, and direct product sales.
45
Teen Titans Go!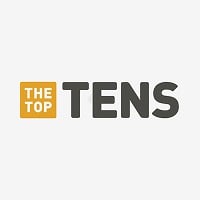 'Teen Titans Go!' is an American animated television series produced by Cartoon Network. The show follows a superhero group called the Teen Titans, and shows what happens when they go home and have silly adventures. This show is Cartoon Network's revival of the popular 2003-2006 American animated television ...read more.
46
Full House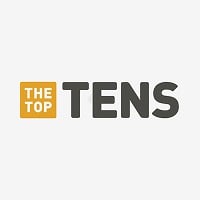 Full House is an American sitcom created by Jeff Franklin for ABC. The show chronicles a widowed father, Danny Tanner, who enlists his best friend and brother-in-law to help raise his three daughters.
47
Criminal Minds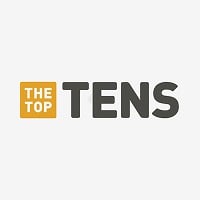 Criminal Minds is an American police procedural crime drama television series created by Jeff Davis, and is the original show in the Criminal Minds franchise.
Too many cast changes, the characters that are still there have changed for the worse, and it's pretty clear the writers haven't had a good idea since 2010 (and that's being generous).
Seems to now be focused on two things: gore and a diverse cast. All storytelling and characterization efforts went out the window in season eight if not six.
48
Bob the Builder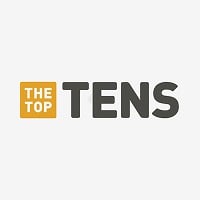 Bob the Builder is a British children's animated television show created by Keith Chapman. In the original series, Bob appears in a stop motion animated programme as a building contractor, specialising in masonry, along with his colleague Wendy, various neighbours and friends, and their gang of anthropomorphised ...read more.
49
The Price is Right
The contestants have just gotten dumber and the set has just gotten uglier over the years. All but one of the newer (read: post-Barker; tail end of Barker era at earliest) pricing games are tailored to the now-dumber contestants. As for the newer game that isn't dumbed down, Pay The Rent, it went way too far in the opposite direction as far as difficulty. If that's supposed to make the rare actual wins (which are especially rare given the aforementioned increase of incredibly stupid contestants) "more exciting", well, sorry, it's not worth watching cringe-worthy playing after cringe-worthy playing to finally see that almost-literal one in million play which results in a win.
Drew Carey is not at fault (at least not entirely), but a lot of what made this show go downhill has happened on his watch. To be completely fair, cracks were showing during the last few years of Bob Barker's tenure, but the show should've just ended at that point rather than just bring in a new host and let the show continue its downward spiral.
Feels like they just play the same nine or ten different games over and over, with preference towards ones that came into existence within the last ten- twelve, tops- years. Part of why the show had such enduring appeal was the variety of pricing games.
Remember when the contestants weren't just Red Bull swilling frat boys and hysterical fat black women? I swear that's all they have on there these days.
50
NCIS
And of course in the "woke" world we can't say we miss Abby because her replacement is a double-you-oh-see.
The loss of DiNozo and HOW he was written out was bad enough, but with Abby gone this show's going to suck all the more.
Goth goddess Abby replaced by Myrtle Urkel- I mean Kasie. If that's not a one-way trip downhill, I don't know what is.
PSearch List
Related Lists

Top 10 WWE Superstars That Have Gone Downhill

Celebrities Who's Careers Have Gone Downhill

Top 10 Avengers Characters That Have Gone Downhill

Top 10 SpongeBob Characters That Have Gone Downhill
List Stats
100 votes
54 listings
5 years, 9 days old

Top Remixes (6)
1. The Simpsons
2. Pretty Little Liars
3. Victorious
BlueDiamondFromNowhere
1. SpongeBob SquarePants
2. Adventure Time
3. The Loud House
puglover2008
1. The Fairly OddParents
2. Family Guy
3. The Simpsons
Drawbox
View All 6
Error Reporting
See a factual error in these listings? Report it
here
.