Top 10 Best Web Hosting Companies
When it comes to launching a website, the idea is just the beginning. Once you've put the time and effort into building it out, the next step is finding a home for your site. Choosing the right web hosting solution can make all the difference in the success of your website.

A good web hosting solution can provide a slick, easy-to-access, and easy-to-use website that people want to return to. On the other hand, a poor web hosting plan can limit your website's features, cause slow load times, and be prone to outages. Furthermore, if your website gains traction and receives high traffic, it's essential to have a reliable web hosting plan that can handle the increased volume of visitors.

To ensure that your website reaches its full potential, it's crucial to choose a web hosting solution that won't hinder its success. The best web hosting companies offer a variety of plans based on price, reliability, features, and customer service. Whether you need a basic personal web hosting package or a robust dedicated server for your business, there are options that can meet your needs.

It's essential to select a web hosting company that can provide the features and level of service that your website requires. By choosing from among the top web hosting companies, you can have the confidence that your website is in good hands, with a hosting solution that won't stand in the way of its success.


The Top Ten

1 GoDaddy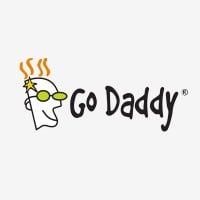 GoDaddy is an American internet domain registrar and web hosting company founded in 1997. With over 20 million customers, it is one of the largest domain registrar and web hosting providers in the world. The company offers a range of services, including website building tools, website security, and online marketing solutions, aimed at small businesses and individuals looking to establish an online presence. GoDaddy is headquartered in Scottsdale, Arizona and operates in numerous countries around the world, including Canada, India, and the United Kingdom. Despite controversies over its advertising and customer support practices, GoDaddy remains a popular choice for individuals and small businesses looking to establish an online presence.
I purchased a 12 month hosting plan with GoDaddy at a discounted rate. When the 12 months was up, I continued with the plan on a monthly basis knowing that it would cost me a little more each month. Even though I had had zero problems with the service, I wasn't ready to commit to another 12 month purchase since I was considering upgrading my plan. A GoDaddy customer service agent called me to make sure I understood that the monthly charges would no longer be at the discounted rate. I told him I was aware and explained why I was sticking with paying every month. Instead of trying to sell me on a longer term package, the agent asked if I wanted him to see if he could get me a discount. Naturally I was all for it. Next thing I knew, I was saving $30 on something I was already planning to purchase and I didn't have to commit to anything new. I have never dealt with another company that has contacted me without my requesting it and given me a discount without any prompting. Needless to ...more
I now have over a dozen sites hosted with GoDaddy using Linux hosting plans, Windows hosting planes, shared hosting and a virtual private server. In the five years I have been using GoDaddy services I have had zero complaints. Their account management tools are great and getting better all the time, it is incredibly easy to create blogs and forums even if you don't know the first thing about HTML, and to top it all off their prices are great. I've referred multiple people to GoDaddy and haven't heard a single complaint.
Something to be said for being the biggest. I think the phrase "economy of scale" comes to mind.

GoDaddy has excellent pricing, plans, and performance. The only knock on them is that they have corporate-style policies which is only a problem if you are playing dirty or spamming people.
Go-daddy service is good, they put a great emphasis on the customer service which makes it very outstanding. I used their service for a year now without regret.
Visit Website
2
BlueHost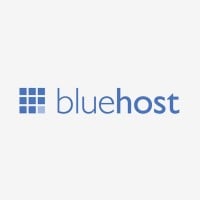 BlueHost is a web hosting company founded in 2003 and based in Orem, Utah. It offers a range of hosting services including shared, WordPress, VPS, and dedicated hosting. BlueHost also provides website builder tools, domain registration, and marketing services such as SEO and PPC advertising. The company is known for its 24/7 customer support and reliable uptime, with an average of 99.98% uptime recorded in 2020. BlueHost is recommended by WordPress.org as a top hosting provider for WordPress websites, and it currently hosts over 2 million websites worldwide. In 2010, BlueHost was acquired by Endurance International Group, which also owns other web hosting brands such as HostGator, iPage, and Domain.com.
Amazing support as well as extremely reasonable pricing. In the 4 years I have been with Bluehost, I have only ever experienced downtimes once. They were very professional about it. I would highly recommend Bluehost to anyone looking for a reliable hosting provider at an amazing price.
One of the best! Go daddy is NOT the best. I use to have a site through them and they have terrible customer service! Most of the sites that show up in my spam on my blog, are hosted at go daddy.
This company provides a really good service. Customers get all they need and personally find all the information to upload pages!
Blue Host is the number one hosting. Blue Host does all that they adversite. Blue Host is awesome. I would recommend Blue Host for any and all of your web hostig needs. Blue Host has help 24/7 qualified to assist you with your needs.
Visit Website
3
HostGator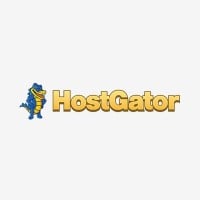 HostGator is a popular web hosting company founded in 2002 and based in Houston, Texas. It offers a wide range of web hosting services, including shared hosting, VPS hosting, dedicated hosting, and reseller hosting, to customers around the world. HostGator prides itself on its user-friendly control panel, 24/7 customer support, and reliable infrastructure. It also provides a range of tools to help customers create and manage their websites, such as website builders, one-click installs, and cPanel access. HostGator has received numerous awards for its hosting services, including the 2021 PCMag Readers' Choice Award for Best Web Hosting Service. As of 2021, it hosts over 2 million websites and has a customer base of more than 400,000.
The support Hostgator offers should automatically put them leaps and bounds above everyone else. But considering that GoDaddy is number one on this list, it's easy to see the type of people voting here... Morons! Yes, I said it, if you think that GoDaddy is a better web host that Hostgator, you my friend are a complete MORON.
I cannot understand why HostGator is not at the top of this list. Good stable service and more then just the normal package, you get more then what you expect! Even with the money that I pay for the account it seems as if it is all free... No other company can do better then what they are able to do!
Hey I am really surprised to see hostgator is at such a low position. I would highly recommend Hostgator their best and optimum service to the users. Customer care is the primary goal of the hosting company and they are just awesome with such a low rate.
Hostgator should definitely be at the top of the list! I've been using them for years and have nothing but nice things to say about them. Great uptime, online chat for support which is knowledgeable, and many options.
Visit Website
4
Webs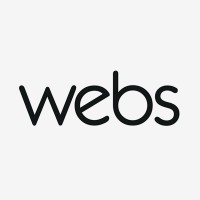 Webs is a web hosting service founded in 2001 that provides website building tools and hosting services for small businesses and individuals. The service offers a drag-and-drop website builder that allows users to create websites without needing any coding knowledge. Webs also offers a variety of templates to choose from and a custom domain name option for users to make their website look more professional. Webs hosting plans include features such as unlimited storage, bandwidth, and email accounts, as well as integration with social media platforms. Webs is a popular choice for individuals and small business owners who want an easy-to-use platform to create and host their website.
I have a site on webs and it works really well for me. I see nothing wrong with it. I support webs! They make making a site easy and fun.
I have a website on here... It's free and you get loads of features to make your website look professional! This is the place to go!
Been using this site for over 5 years and it's easy learn, and is loaded with ways to customize endlessly, and best of all its free (if your ok with a ". Webs" before your domain.
Webs is the best because you can build a website with or without HTML for free!
5
iPower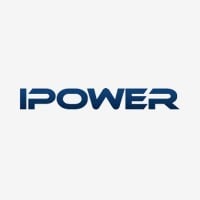 iPower is a web hosting company founded in 2001, headquartered in Burlington, Massachusetts, USA. The company provides a range of web hosting services, including shared hosting, VPS hosting, dedicated servers, domain registration, and website management tools. iPower's shared hosting plans come with unlimited disk space, bandwidth, and email accounts, as well as a free domain name registration for the first year. The company's VPS hosting plans offer customizable server configurations with full root access and management options. iPower's dedicated servers provide complete control and flexibility with options for operating systems, control panels, and software installations. The company also offers a user-friendly website builder tool and other website management tools such as WordPress hosting, eCommerce solutions, and marketing tools. iPower boasts 24/7 customer support via phone, email, and live chat and has a 30-day money-back guarantee for their hosting plans.
Right now I am at Ipower. I am not having any issues with them. I will check for another year So that I can update whether it deserves to be in this list or not.
I've been with iPower since 2006 and have been very happy with their service, particularly in recent years since it has become more secure.
Visit Website
6
DigitalOcean
DigitalOcean is a cloud infrastructure provider that offers web hosting services for developers, startups, and small businesses. Founded in 2011, DigitalOcean has quickly gained popularity among developers for its simple, user-friendly interface and affordable pricing model. The company provides a range of hosting services, including virtual private servers (VPS), managed databases, load balancers, and object storage. DigitalOcean's servers are located in data centers around the world, and customers can choose from a variety of operating systems and programming languages. The company also offers a robust API and integrations with popular tools like GitLab and Kubernetes, making it a popular choice for developers who want to streamline their workflow.
Please be aware they provide VPS hosting not conventional shared hosting. Otherwise, they are truly the best VPS provider that I've come across, and am sticking with them.
Best for developers. Especially their hourly fee and option to resize server memory and space withing 2-5 minutes is amazing. Free 50$ credits for students too!
The best for developers for sure! I'm with them for just 4 months, but it's been the best experience ever!
7
Google Sites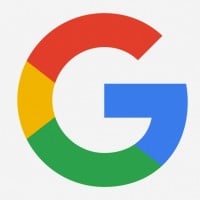 Google Sites is a website builder and hosting service offered by Google. It allows users to create websites without any prior knowledge of coding or web design. The service provides a variety of templates and customization options, as well as the ability to embed various Google services such as Google Docs, Sheets, and Slides. Google Sites also allows for collaboration with other users in real-time, making it an ideal tool for team projects and group websites. Additionally, the service offers free hosting and unlimited storage for websites created using the platform.
Best Internet services and all product.
8
Amazon AWS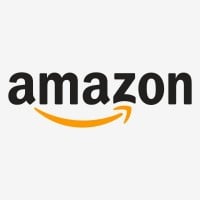 Amazon Web Services (AWS) is a cloud computing platform that offers a variety of services, including web hosting. AWS web hosting provides businesses and individuals with the ability to host their websites, applications, and other online services on Amazon's servers. AWS offers a range of hosting options, including traditional web hosting, static website hosting, and cloud hosting. With AWS, users can easily scale their hosting resources up or down as needed, and benefit from features like automated backups, security and monitoring tools, and global content delivery through Amazon's network of data centers. AWS web hosting is used by a wide range of organizations, from small startups to large enterprises, and is known for its reliability, flexibility, and cost-effectiveness.
9
Rackspace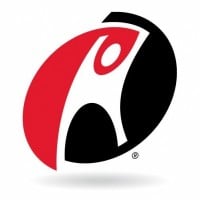 Rackspace Technology is a leading provider of managed web hosting services that offers a range of cloud computing solutions, including public, private, and hybrid cloud hosting, as well as dedicated and virtual servers. Founded in 1998, Rackspace is headquartered in San Antonio, Texas and operates data centers in various locations across the world. The company's services are designed to help businesses and organizations of all sizes to build, deploy, and manage their online applications and websites with ease. Rackspace offers round-the-clock customer support and a team of experts who are dedicated to providing reliable and scalable hosting solutions that meet the unique needs of each client.
10
Just Host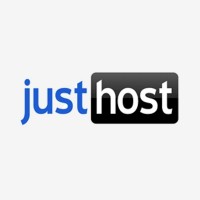 Just Host is a web hosting company that provides shared hosting, VPS hosting, dedicated hosting, and domain registration services to individuals and businesses around the world. The company was founded in 2008 and is based in Utah, USA. Just Host offers a range of hosting plans with unlimited bandwidth, storage, email accounts, and MySQL databases, as well as free website builders and cPanel control panel. They also provide 24/7 customer support via phone, chat, and email, and a 30-day money-back guarantee. Just Host's hosting infrastructure is powered by a combination of Linux and Apache servers, and is designed to be scalable, reliable, and secure.
The Contenders
11
Wix
Wix is a popular cloud-based website builder that also offers web hosting services. It allows users to create professional-looking websites without any coding knowledge, using their drag-and-drop website builder and customizable templates. Wix offers a range of hosting plans, including free hosting with limited features, as well as premium plans with more storage, bandwidth, and advanced features like e-commerce capabilities and custom domains. Its hosting service is reliable and secure, with 24/7 customer support and automatic backup and restore functionality. Wix also provides users with tools to optimize their websites for search engines and track visitor analytics.
Webs does not look professional AT ALL.

But with Wix, you can make an ACTUAL website for FREE! Did I mention it's WAY better than Webs?

As a matter of fact, the only truly good thing about Webs is that you can have multiple free sites! You can do that here too!
I use this site to create my business page and also use it to mess about, as you can make free sites. It is easy to use and cheap enough. I've used so many sites and wix is by far the best. You can make blogs, hotel pages, music pages, restaurant pages and even online stor es! d efinitely should check it out if your looking to make a site!
Wix is fairly easy to work with. Best one I've found for free in terms of professional looks. Wix should be in the Top 10.
Very easy to use and great tools. Also great for beginners.
12
iPage
iPage is a web hosting company that was founded in 1998 and is headquartered in Burlington, Massachusetts, USA. It offers a range of web hosting services including shared, VPS and dedicated hosting plans, as well as a website builder tool and domain registration services. iPage's shared hosting plans come with unlimited storage, bandwidth, and email accounts, and customers can choose from a variety of content management systems such as WordPress, Joomla, and Drupal to build their websites. iPage also provides a 24/7 customer support team, free website migration services, and a 30-day money-back guarantee for customers who are not satisfied with their hosting experience.
Best customer service. Hands down. No contest.

I spent years doing my hosting with a different (bigger) company and not only did I have down time, but billing issues, technical problems, horrible customer service and none of their phone numbers were toll free. Any time I needed help with anything I had to pay to be on hold.

And then I found iPage. That was three years ago. Now I host all three of my sites on iPage and I recommend them to all my friends and clients (I'm a freelance designer). Everyone I've talked to on the phone is nice, friendly, helpful and knowledgeable. As a freelancer I've had to deal with my client's choices for hosting companies, iPage is the best out there.
Three years ago, I was a novice building my first ever website. The hosting recommendation came from different sides, recommending this or that host. Well, I hit iPage...

First day, first problem, first Customer support contact - all doubts gone. As well as for the second, third and so forth... What a Customer support.

One more thing. My website is not commercial, and I am not from one of the rich countries, so the hosting price was another issue. I found it acceptable, and thanks to regular annual discounts, or friend recommendations, every year I pay less and I am completely ok with it.

I know there are many people who are starting with they commercial or non-commercial websites and the hosting is a huge issue.
SERIOUSLY recommending iPage.
I have used iPage for many years and would never switch to anyone else again! Their Customer Service is second to none. They helped me set everything up and also helped me when I messed up on a few of my webpages and email accounts with no questions asked. I am very happy with their service and would highly recommend them to anyone.
IPage has provided all what they promised, excellent web hosting, easiest user interface, excellent support and customer service, great offers and additional services, timely reports and billings, excellent backup and recovery services... they truly ensured the total satisfaction of their clients. Georgetta
13
HostMonster.com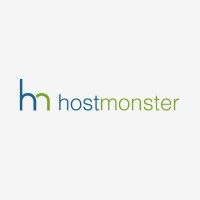 HostMonster is a web hosting company that provides shared, VPS, and dedicated hosting solutions for individuals and businesses. Established in 1996, HostMonster is headquartered in Orem, Utah, and is a subsidiary of the Endurance International Group, a large web hosting conglomerate. HostMonster offers a range of features to its customers, including unlimited bandwidth, storage, and email accounts, as well as a free domain name for the first year of service. Their hosting plans also come with a variety of tools and applications, such as website builders, content management systems, and e-commerce solutions, to help users build and manage their online presence. HostMonster boasts a 99.9% uptime guarantee and 24/7 customer support via phone, email, and live chat.
Very similar to the latter, is cheapest and with very high uptime
Visit Website
14
FatCow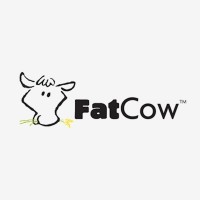 FatCow is a web hosting company that was founded in 1998, and is based in Burlington, Massachusetts, United States. It provides a range of web hosting services including shared hosting, WordPress hosting, VPS hosting and dedicated server hosting. FatCow is known for its affordable pricing and user-friendly control panel, which allows customers to manage their websites easily. It also offers 24/7 customer support, a free domain name for the first year of hosting, and a 30-day money-back guarantee. FatCow uses 100% wind energy to power its data centers, making it an eco-friendly choice for environmentally conscious customers. As of 2021, FatCow is part of the Endurance International Group, a web hosting conglomerate that also owns other popular hosting brands such as Bluehost, HostGator and iPage.
A novice when it comes to websites and all that goes with them I was given a few companies to go with. I tried Fat Cow and one other, pretty quickly I transferred 'the other' to Fat Cow because the interface was so simple to understand and just get on with building your website and getting it out there. As a novice I am not without questions to learn how to do things and the Live Chat support service has really helped me out in solving my questions... However silly they probably seem to the competent guys at the other end of the ether. I now have a few sites running through Fat Cow and have recommended them to friends to use. Never had any down time and will continue to use them for the foreseeable.
I'm a novice when it comes to website hosting. I tried one of the Big Guys first, and it was a nightmare -- nobody there seemed to know anything. I finally turned to FatCow customer support to see if they could answer my questions. Even though I wasn't a FatCow customer yet, they helped me get up and running. After the third major glitch with the Big Guys (they set my domain pointers wrong and "lost" my website for a couple of weeks), I threw in the towel and switched to FatCow, and I've been very glad I did. Their customer support is great, very knowledgeable, courteous, and prompt. The service is very reliable -- my site is always up -- and their prices competitive. love FatCow.
I have looked at quite a few webhosting sites and web design layouts. I found fatcow to have a lot of different choices like wordpress, weebly design themes.. And several others. I am a weebly user. Using fatcow has been a great experience. The support team is fabulous and love working with these peeps. I been with them over a yr now and have had excellent results. I plan on being with them for a long time. I have tried like GoDaddy, Wix, and many others and found this to be the easiest. AS I said Fatcow has been great and their pricing is very competitive as well. Don't fix what isn't broke is what I always say! Go with Fatcow, you will NOT be sorry you did!
I've been using FatCow for a few years now, and would definitely recommend them for anyone who wants great customer service and trouble free hosting. I am self taught, and no expert. Two other hosting companies I had tried before let me down badly when support was needed for technical stuff I wanted explained. No problems like this with FatCow. On the couple of occasions that my site has been down, they have responded straight away, and sorted it out. I won't be looking elsewhere for hosting.
15 Linode
16
Easy CGI Web Hosting
Shared Web hosting plans to fit any budget as well as Virtual Dedicated/Private Servers
17 IDwebhost
18 Gate.com
19
Arvixe
Online support is very good!
20
Network Solutions
The best web host I've ever seen. It enables users to have awesome templates and excellent designs. It's been the host of several famous websites. It's a brand. That's it.
21
WordPress
WordPress has been an excellent provider for more than a year. The staff is very helpful when I need support. I recommend it with a clear conscience.
A great blog site for writers like me, but I wish there are more other designs / templates, since the rest are only available to paid / premium members...
This website is a good blog site, but I don't like that the other great themes costs a lot of dollars. I wish it was all free.
I don't personally own a WordPress site but I use it on a regular basis. They have nice templates and layout designs.
22 Midphase
23
VPSGet
Perfect tech support.
24
1&1 IONOS
They are great! I have no complaints. The pricing is the best in the industry. Reliability is second-to-none. Customer service is great. Tech support is marginal, but usually not required. I am a web designer and I charge more if I am forced to use any other web-hosting service. If you correctly add 1 & 1, then this selection is a no-brainer.
I have been using 1&1 for more than 5 years. The service is great, at anytime of day. They have many options and the price is more than fair. I have had set up as many as 3 different web pages through them. I have two at this time one for the last 6 years.
Best bang for the buck - they give you a ton of access, features, and reliability that no one else can touch for the price. I have tried Blue Host, IX Web Hosting, Go Daddy, Network Solutions, and Lunar Pages, and I still think 1&1 is the best.
Good hosting company. Reliability, pricing & customer service very good. Been using them for about 8 years now. I recommend them for home or business.
Visit Website
25
Squarespace
Looks beautiful, clean and extremely elegant. Easy to use as well.
PSearch List
What Should You Consider When Shopping for a Web Host?

The first thing you want to think about is your site's needs. Are you a small blog, an online store, or a big corporation? Different websites require different features. For example, if you're planning to host an e-commerce site, you'll need an SSL certificate for secure transactions.

Next, consider the amount of traffic you expect. If you're just starting, you might not need much bandwidth. But if you're planning to scale quickly or you're running a popular website, you'll want a host that can handle a lot of traffic without slowing down your site.

Don't forget about uptime. This is the percentage of time that the host is up and accessible. You want a provider that offers at least 99.9% uptime. Any less, and your site might be frequently inaccessible, which is never a good look.

Storage is another key factor. Some hosts offer unlimited storage, while others have a set limit. Make sure you have enough space for your website, especially if you're planning to host a lot of images or videos.

Speaking of videos, if you're planning to host them yourself (as opposed to embedding from YouTube or Vimeo), you'll need a host that supports that. Not all do, so it's something to consider.

Customer support is incredibly important. Even with the best host, issues can arise. You want to be sure that you can get help when you need it, whether that's through live chat, phone, or email.

Lastly, there's the cost. Web hosting can range from a few dollars per month to hundreds. Be wary of plans that seem too good to be true. They often are. But also know that you don't need to spend a fortune to get good hosting. Find a plan that fits your budget, but make sure it also covers all your needs.

And one more thing: look for reviews. They'll give you a good idea of what to expect from each host. After all, a company can make a lot of promises, but it's the experiences of real users that will tell you if they live up to them.

What Types of Web Hosting Solutions are There?

First off, you've got your shared hosting. This is kind of like living in an apartment building. You've got your own space, but you're sharing resources like bandwidth and storage with other websites on the same server. It's the most affordable option, making it a great choice for small businesses or personal sites that don't get a ton of traffic.

Next up is dedicated hosting. This is like having your own private house. You're not sharing resources with anyone else; the whole server is yours. It's pricier, but it's worth it if you've got a big website with lots of traffic. You'll get better performance, and you won't have to worry about other sites on your server hogging all the resources.

Then there's VPS hosting, which stands for Virtual Private Server. It's a bit of a middle ground between shared and dedicated hosting. You're still sharing a server with other websites, but each website has its own dedicated slice of the server's resources. It's kind of like living in a condo; you've got neighbors, but you've also got your own designated space.

Cloud hosting is another option and it's pretty cool. Instead of hosting your site on a single server, your site is hosted on a network of servers. If one server goes down, another one picks up the slack. This makes your site more reliable and scalable. If your site suddenly gets a surge in traffic, it's no biggie. The cloud can handle it.

Lastly, there's managed hosting. This is where a hosting provider not only provides the server space but also takes care of all the technical stuff for you, like updates, backups, and security. This is a great option if you're not tech-savvy or if you just want to focus on running your website and leave the technical stuff to the pros.