Top 10 Best Web Hosting Companies
You have an idea for your website, put the time and effort into building it out, and now need a home for your site so you can share it with the world.

A good web hosting solution can make the difference between a slick, easy to access, easy to use website that people want to return to and a website that is limited in features, slow, and prone to outages. And if your hard work pays off and hoards of people try accessing your site, a good web hosting plan will be the difference between treating your visitors to the experience they are expecting and having them get discouraged because of long load times and server errors.

Make sure your website get what it deserves, a hosting solution that won't stand in the way of success. Listed below are the best web hosting companies based on price, reliability, features, and customer service. These guys will make sure you get your money's worth whether you need a basic personal webhosting package or something more robust like a dedicated server for your business.

The Top Ten

1 GoDaddy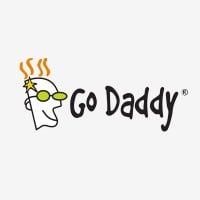 GoDaddy is a publicly traded Internet domain registrar and web hosting company. As of January 2016, GoDaddy was said to have had more than 61 million domain names under management, making it the world's largest ICANN-accredited registrar. As of December 2021, GoDaddy had more than 21 million customers and over 6,600 employees.
I purchased a 12 month hosting plan with GoDaddy at a discounted rate. When the 12 months was up, I continued with the plan on a monthly basis knowing that it would cost me a little more each month. Even though I had had zero problems with the service, I wasn't ready to commit to another 12 month purchase since I was considering upgrading my plan. A GoDaddy customer service agent called me to make sure I understood that the monthly charges would no longer be at the discounted rate. I told him I was aware and explained why I was sticking with paying every month. Instead of trying to sell me on a longer term package, the agent asked if I wanted him to see if he could get me a discount. Naturally I was all for it. Next thing I knew, I was saving $30 on something I was already planning to purchase and I didn't have to commit to anything new. I have never dealt with another company that has contacted me without my requesting it and given me a discount without any prompting. Needless to ...more
I now have over a dozen sites hosted with GoDaddy using Linux hosting plans, Windows hosting planes, shared hosting and a virtual private server. In the five years I have been using GoDaddy services I have had zero complaints. Their account management tools are great and getting better all the time, it is incredibly easy to create blogs and forums even if you don't know the first thing about HTML, and to top it all off their prices are great. I've referred multiple people to GoDaddy and haven't heard a single complaint.
Something to be said for being the biggest. I think the phrase "economy of scale" comes to mind.

GoDaddy has excellent pricing, plans, and performance. The only knock on them is that they have corporate-style policies which is only a problem if you are playing dirty or spamming people.
Go-daddy service is good, they put a great emphasis on the customer service which makes it very outstanding. I used their service for a year now without regret.
Visit Website
2
BlueHost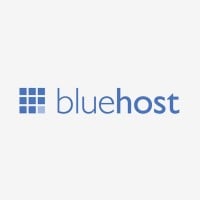 Bluehost is a web hosting company owned by Endurance International Group. It is one of the 20 largest web hosts, collectively hosting well over 1.9+ million domains with its sister companies, HostMonster, FastDomain and iPage.
Amazing support as well as extremely reasonable pricing. In the 4 years I have been with Bluehost, I have only ever experienced downtimes once. They were very professional about it. I would highly recommend Bluehost to anyone looking for a reliable hosting provider at an amazing price.
Superior tech support and customer service; I have been with them for over 9 years, I couldn't be happier.
For wordpress issues their tech support has been spot on. I recommend them to everyone w/o question.
One of the best! Go daddy is NOT the best. I use to have a site through them and they have terrible customer service! Most of the sites that show up in my spam on my blog, are hosted at go daddy.
Blue Host is the number one hosting. Blue Host does all that they adversite. Blue Host is awesome. I would recommend Blue Host for any and all of your web hostig needs. Blue Host has help 24/7 qualified to assist you with your needs.
Visit Website
3
HostGator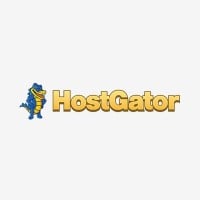 HostGator is a Houston-based provider of shared, reseller, virtual private server, and dedicated web hosting with an additional presence in Austin, Texas.
The support Hostgator offers should automatically put them leaps and bounds above everyone else. But considering that GoDaddy is number one on this list, it's easy to see the type of people voting here... Morons! Yes, I said it, if you think that GoDaddy is a better web host that Hostgator, you my friend are a complete MORON.
I cannot understand why HostGator is not at the top of this list. Good stable service and more then just the normal package, you get more then what you expect! Even with the money that I pay for the account it seems as if it is all free... No other company can do better then what they are able to do!
Hey I am really surprised to see hostgator is at such a low position. I would highly recommend Hostgator their best and optimum service to the users. Customer care is the primary goal of the hosting company and they are just awesome with such a low rate.
Hostgator should definitely be at the top of the list! I've been using them for years and have nothing but nice things to say about them. Great uptime, online chat for support which is knowledgeable, and many options.
Visit Website
4
Webs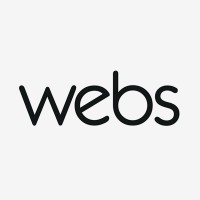 Been using this site for over 5 years and it's easy learn, and is loaded with ways to customize endlessly, and best of all its free (if your ok with a ". Webs" before your domain.
I have a site on webs and it works really well for me. I see nothing wrong with it. I support webs! They make making a site easy and fun.
I have a website on here... It's free and you get loads of features to make your website look professional! This is the place to go!
Webs is the best because you can build a website with or without HTML for free!
5
iPower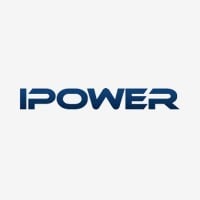 Right now I am at Ipower. I am not having any issues with them. I will check for another year So that I can update whether it deserves to be in this list or not.
I've been with iPower since 2006 and have been very happy with their service, particularly in recent years since it has become more secure.
Visit Website
6
DigitalOcean
Please be aware they provide VPS hosting not conventional shared hosting. Otherwise, they are truly the best VPS provider that I've come across, and am sticking with them.
Best for developers. Especially their hourly fee and option to resize server memory and space withing 2-5 minutes is amazing. Free 50$ credits for students too!
The best for developers for sure! I'm with them for just 4 months, but it's been the best experience ever!
7
Google Sites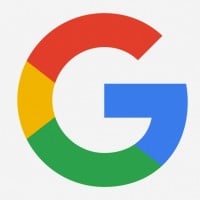 Google is an American multinational technology company specializing in Internet-related services and products. These include online advertising technologies, search, cloud computing, and software.
Best Internet services and all product.
8
Amazon AWS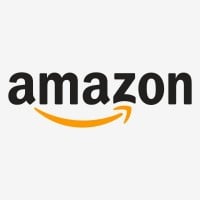 9
Rackspace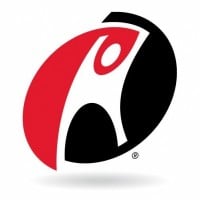 Rackspace Inc. is a managed cloud computing company based in Windcrest, Texas, USA, a suburb of San Antonio, Texas.
10
Just Host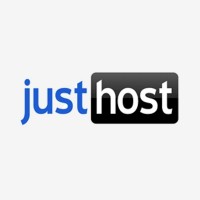 The Contenders
11
Wix
Webs does not look professional AT ALL.

But with Wix, you can make an ACTUAL website for FREE! Did I mention it's WAY better than Webs?

As a matter of fact, the only truly good thing about Webs is that you can have multiple free sites! You can do that here too!
I use this site to create my business page and also use it to mess about, as you can make free sites. It is easy to use and cheap enough. I've used so many sites and wix is by far the best. You can make blogs, hotel pages, music pages, restaurant pages and even online stor es! d efinitely should check it out if your looking to make a site!
Wix is fairly easy to work with. Best one I've found for free in terms of professional looks. Wix should be in the Top 10.
I use this site because it is easy to use and supports HTML and Flash content. I use it for epic rickrolls.
12
iPage
Best customer service. Hands down. No contest.

I spent years doing my hosting with a different (bigger) company and not only did I have down time, but billing issues, technical problems, horrible customer service and none of their phone numbers were toll free. Any time I needed help with anything I had to pay to be on hold.

And then I found iPage. That was three years ago. Now I host all three of my sites on iPage and I recommend them to all my friends and clients (I'm a freelance designer). Everyone I've talked to on the phone is nice, friendly, helpful and knowledgeable. As a freelancer I've had to deal with my client's choices for hosting companies, iPage is the best out there.
Three years ago, I was a novice building my first ever website. The hosting recommendation came from different sides, recommending this or that host. Well, I hit iPage...

First day, first problem, first Customer support contact - all doubts gone. As well as for the second, third and so forth... What a Customer support.

One more thing. My website is not commercial, and I am not from one of the rich countries, so the hosting price was another issue. I found it acceptable, and thanks to regular annual discounts, or friend recommendations, every year I pay less and I am completely ok with it.

I know there are many people who are starting with they commercial or non-commercial websites and the hosting is a huge issue.
SERIOUSLY recommending iPage.
I have used iPage for many years and would never switch to anyone else again! Their Customer Service is second to none. They helped me set everything up and also helped me when I messed up on a few of my webpages and email accounts with no questions asked. I am very happy with their service and would highly recommend them to anyone.
IPage surpasses all with the combination of the easiest user-interface, a wide availability of web development tools, and easy-to-incorporate free blogging software. The standout, though, is the excellent instant-chat expert technical customer service. At their price, it is the best bargain out there!
13
HostMonster.com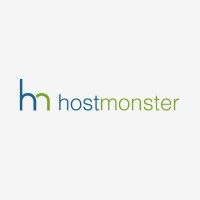 Very similar to the latter, is cheapest and with very high uptime
Best hosting for the least amount of money
Free Domain for Life, Site Builder, Anytime Money Back
Instant Setup,
Real 24/7 customer support,
Visit Website
14
FatCow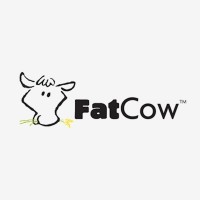 A novice when it comes to websites and all that goes with them I was given a few companies to go with. I tried Fat Cow and one other, pretty quickly I transferred 'the other' to Fat Cow because the interface was so simple to understand and just get on with building your website and getting it out there. As a novice I am not without questions to learn how to do things and the Live Chat support service has really helped me out in solving my questions... However silly they probably seem to the competent guys at the other end of the ether. I now have a few sites running through Fat Cow and have recommended them to friends to use. Never had any down time and will continue to use them for the foreseeable.
I'm a novice when it comes to website hosting. I tried one of the Big Guys first, and it was a nightmare -- nobody there seemed to know anything. I finally turned to FatCow customer support to see if they could answer my questions. Even though I wasn't a FatCow customer yet, they helped me get up and running. After the third major glitch with the Big Guys (they set my domain pointers wrong and "lost" my website for a couple of weeks), I threw in the towel and switched to FatCow, and I've been very glad I did. Their customer support is great, very knowledgeable, courteous, and prompt. The service is very reliable -- my site is always up -- and their prices competitive. love FatCow.
FatCow is the only hosting provider I've ever used, and I've used them for almost 3 years. My environmentalist wife was attracted to their claim that they power their offices and data centers with 100% wind energy.

Pros:
+ cheap if you pay for several years in advance
+ Excellent customer support
+ Fairly reliable
+ Fairly good knowledge base and tutorials

Cons:
- Their shared hosting seems slow
- Their control panel and the various plugins seem clunky, like they don't all fit together seamlessly
- Unless you go with something like WordPress, their features are rather bare-bones and you must pay extra for what seems to me ought to be standard features like photo galleries
- If you don't pay for several years in advance, you will probably get sticker shock when it comes time to renew. I paid $24 for 1 year on a website with a special offer, but when I got the bill to renew, it was $78!

Bottom line: I recommend FatCow, but compare the ...more
I recommend to take service from Fatcow, it gives you everything for a website and the charge is nominal. They providing attractive offers to all the web hosting people. Fatcow technical support, sales and services are extremely good with 24/7 live support.

I have been with Fatcow for over 4 years and I have never had such a fantastic service from any company anywhere! I'm PHP coder and guess what! I'm running scripts selling website that really make me very sensitive in my choice to which hosting also one of the most amazing option I found with Fatcow is the panel! You have full I repeat you have full control on your php. Ini! Can you imagine it. with option to upgrade and downgrade your PHP version to fit with your stone ages scripts or modern scripts.

Anyway, Fatcow is simply the best hosting company out there and that is the reason why they are so popular.
15 Linode
16
Easy CGI Web Hosting
Shared Web hosting plans to fit any budget as well as Virtual Dedicated/Private Servers
17 IDwebhost
18
Gate.com
the first major hosting company to implement clustering technology across all hosting accounts
19
Arvixe
Online support is very good!
20
Network Solutions
The best web host I've ever seen. It enables users to have awesome templates and excellent designs. It's been the host of several famous websites. It's a brand. That's it.
21
WordPress
WordPress has been an excellent provider for more than a year. The staff is very helpful when I need support. I recommend it with a clear conscience.
A great blog site for writers like me, but I wish there are more other designs / templates, since the rest are only available to paid / premium members...
This website is a good blog site, but I don't like that the other great themes costs a lot of dollars. I wish it was all free.
I don't personally own a WordPress site but I use it on a regular basis. They have nice templates and layout designs.
22 Midphase
23
VPSGet
Perfect tech support.
24
1&1 IONOS
They are great! I have no complaints. The pricing is the best in the industry. Reliability is second-to-none. Customer service is great. Tech support is marginal, but usually not required. I am a web designer and I charge more if I am forced to use any other web-hosting service. If you correctly add 1 & 1, then this selection is a no-brainer.
I have been using 1&1 for more than 5 years. The service is great, at anytime of day. They have many options and the price is more than fair. I have had set up as many as 3 different web pages through them. I have two at this time one for the last 6 years.
Best bang for the buck - they give you a ton of access, features, and reliability that no one else can touch for the price. I have tried Blue Host, IX Web Hosting, Go Daddy, Network Solutions, and Lunar Pages, and I still think 1&1 is the best.
Good hosting company. Reliability, pricing & customer service very good. Been using them for about 8 years now. I recommend them for home or business.
Visit Website
25
Squarespace
Looks beautiful, clean and extremely elegant. Easy to use as well.
PSearch List