Best Action / Thriller T.V. Series of All Time
Most enthusiastic, heart catching and amazing series we have watched.

The Top Ten

1 Breaking Bad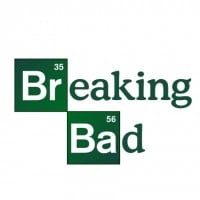 Breaking Bad is an American crime drama television series created and produced by Vince Gilligan. The show originally aired on the AMC network for five seasons, from January 20, 2008, to September 29, 2013.
The only show that rivals Breaking Bad is The Wire. Breaking Bad is incredibly intense from start to finish, the characters are all incredible (yes, including Skyler, because she serves a good purpose in the series), and it's extremely unpredictable, yet all the twists make perfect sense. The show, overall, is about a man who is dying, whose dreams died long ago, and who has nothing to lose. He cooks meth to provide for his family, but he starts to like
cooking meth. As the series goes on, he gradually descends into darkness and cruelty, yet his character remains easy to understand, and we all feel empathy for him. This, of course, is Walter White, who is in my mind, the greatest character in the history of television. This is all thanks to his character development, as he turns from a nerdy, mild-mannered high school chemistry teacher to a ruthless yet badass drug lord. When Walt does something, his actions have consequences, and it's not like the consequences are a one-time ...more
How can you guys forget this one...?

With its perfect combination of science (chemistry), humour, action and thrill, it truly deserves a place in top 3!

Great plot, direction, performances and cinematography
Definitely the best... I would have rated narcos, queen of the south etc as second but not prison break. Its no way near BB.
The top tens list for T.V. shows sucks. Breaking Bad is way better than Prison Break.
2
Prison Break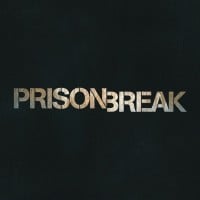 Prison Break is an American television serial drama created by Paul Scheuring, that was broadcast on Fox for four seasons, from 2005 to 2009. The series revolves around two brothers.
The only way to see this series and really enjoy it is, to watch it as a cartoon animation (preferably Tom & Jerry) played by human characters. Do not try to apply any logic or reasoning just sit back and enjoy a well designed show to provide continuous suspence and a good laugh at the same time.
My sympathy goes back to those who had to suffer the ordeal week after week and season after season.
I turned to a complete addict when I first saw this series and all my mind was occupied with the next episode, you get so thrilled you might piss yourself while watching.

I'm a crazy movie and series watcher, but I never enjoyed a series more than this one.

It's a masterpiece that truly deserves a special award!
This series took a completely unrealistic situation and presented it in such a plausible manner that you believed it actually could happen. Nothing was contrived; every piece of the puzzle fit. It made you think, yet it kept up a fast pace to keep your interest. Well-written, simply an amazing series.
Easily the best show in the Thriller genre. The most amazing part of the show was that the Characters in the series had so much meaning and essence to them. I still consider characters like T-Bag and Mohone, benchmarks for multi-layered characters. Truly Sensational.
3
24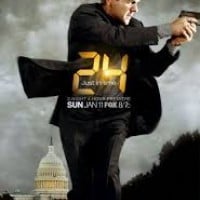 24 is an American action drama television series produced for the Fox network, created by Joel Surnow and Robert Cochran, and starring Kiefer Sutherland as counter-terrorist agent Jack Bauer.
Dude... This is what a "Legendary" T.V. series should be like! 24's a edge of the seat thriller... The best of all time... Jack bauer is an extraordinary character... I love this series because it keeps you thrilled up to the 24th episode! Love it!
Best show of all time! Brilliant ideas and spectacular acting! Redefines T.V. shows and binge watching! Everyone needs to watch this amazing show and become as obsessed with it as I am! Words can't describe the awesomeness that is 24!
It's the best movie who knows may be for life unless something else comes up. Its very had for me to enjoy movies but this definitely created all the attention I needed to be ambient fun. Jack indeed moo...!
I reached this page by searching series similar to 24. I watched it multiple time and I feel fresh every time...
Jack is awesome..
4
The Wire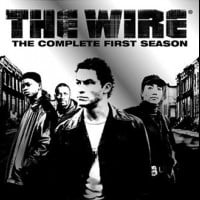 The Wire is an American crime drama television series set and produced in Baltimore, Maryland. Created and primarily written by author and former police reporter David Simon, the series was broadcast by the cable network HBO in the United States.
Hunter and the hunted duel in this audacious crime drama based on the Baltimore drug scene. Brainy drug lords, bent cops and crooked politicians may defer them all they like but a group of honest cops are hell-bent on eradicating the drugs from their city. One of the all-time greats. I can't believe 24 & the crappy Prison Break are ahead of this.
Undoubtedly best T.V. show of all time. Vert high praise given the competition like Rectify, Breaking Bad, The Fall, Broadchurch...
Possibly the best series ever.
Best T.V. show ever hands down
5
La Femme Nikita
Cult classic of 90s Television! This series inspired many other shows like Alias, Nikita, Painkiller Jane etc
One of the best T.V. shows from the 90's. Peta Wilson showed an amazing acting. The whole cast was great
I wanted more and more episodes! Season 5 was too short!
6 Acapulco H.E.A.T.
7
Death Note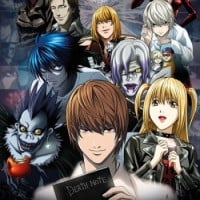 Death Note is a Japanese television drama anime series based on the manga series of the same name by Tsugumi Ohba and Takeshi Obata. The show is centered around Light Yagami - a promising highschooler and aspiring detective with a strong sense of "justice".
Actually Very happy to see it here among the top 10..
It is definitely the best, I found it to be even more better than breaking bad in terms of suspense, thrill & Awesomeness and much much fast paced & no drama..
Yeah I know all the other shows had true acting but I guess it's really not fair to degrade only because it's an anime...
One of the best plots, each episode made you want to see more, it truly speaks to you about concepts of life, death and justice. I highly recommend it.
What is right and what is wrong? It is all the game of perspective.
That is the only anime that I saw which has less/no action.
8
L.A. Heat
This is a great T.V. version of Lethal Weapon. They should have done more seasons
9
Sons of Anarchy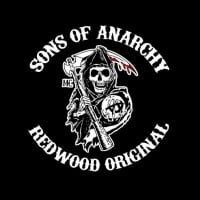 Sons of Anarchy is an American crime drama television series created by Kurt Sutter that aired from 2008 to 2014.
For me personally it's my favorite series of all time. I seen someone comment that the ending could've been done better,I strongly disagree it was done just right when considering in the point of view of a character, you've lost mostly everything and so on…you know what happens at the end.
Anti-Hero T.V. shows are always interesting. Jax Teller is one of the best anti-heros.
Sons of anarchy is one of the best T.V. shows! It should be at least in the top 5.
Loved it! I could not stop watching. I love the twist and suspense.
10
Game of Thrones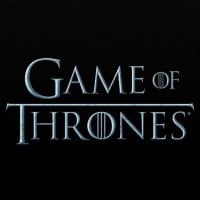 Game of Thrones is an American fantasy drama television series created by David Benioff and D. B. Weiss. It is an adaptation of A Song of Ice and Fire, George R. R. Martin's series of fantasy novels, the first of which is titled A Game of Thrones.
The fact this is 54th shows how poor this list is. Best show still on just now, by far, and people only think they know what's going on, no one is sure. You win or you die!
It's one of a kind. It's unique in it's way. Not as good as 24 or Prison Break but very good too.
One of the best T.V. series ever
Best show ever
The Contenders
11
The Walking Dead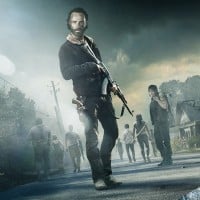 The Walking Dead is an American horror drama television series developed by Frank Darabont, based on the comic book series of the same name by Robert Kirkman, Tony Moore, and Charlie Adlard. Andrew Lincoln plays the show's lead character, sheriff's deputy Rick Grimes, who awakens from a coma discovering a world overrun by zombies, commonly referred to as "walkers" . Grimes reunites with his family and becomes the leader of a group he forms with other survivors. Together they struggle to survive and adapt in a post-apocalyptic world filled with walkers and opposing groups of survivors, who are often more dangerous than the walkers themselves. ...read more.
This show is pure and udder gold. I could be really ignorant and go on forever and ever so ill just say 3 things. 1) amazing plot twist 2) flawless acting 3) likable and emotionally enduring characters
Great story line and the depth they go into with the characters makes for a great story line. It keeps you on the edge of your seat! I look forward to every episode!
A series with original story line, quite interesting, like the suspense.
I think it's a good thriller and Drama series, must watch!
12
The Shield
One of the Best police T. V shows ever made, this series covers so many topics at the same time like Corruption, Dirty Cops, Drug Lords, Gang Wars, Family Issues, Politics, Mafia Threats, Loyalty & Betrayal and so many messed up things all in one series... this T. V show will defiantly mess with your head and teach you many ironic lessons in life.
Loved the series and loved the way it ended everyone got what they deserved.
13 Spy Game
14
Monster
Great animated series that exceeded all expectations... This T.V. series made all anime shows look like childish cartoons.

74 episodes of nonstop suspence and a breathtaking mystery
15
Fargo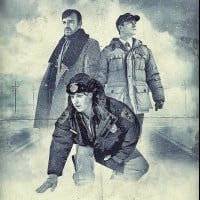 Fargo is an American anthology crime drama television series created by Noah Hawley. Inspired by the 1996 film of the same name, the series employs dark humor and intricate plotting across various timelines and settings, all linked by the theme of crime in the American Midwest. Fargo has received critical acclaim for its writing, acting, and thematic depth, winning numerous awards, including Primetime Emmy Awards. Each season functions as a standalone narrative featuring new characters and storylines.
16
The Pretender
The Pretender and La Femme Nikita are my favorite 90s shows! I miss that time
17 Dollhouse
18 Renegade
19 Relic Hunter
20
True Detective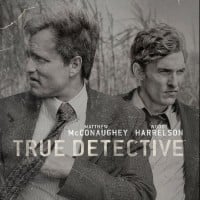 True Detective is an American anthology crime drama television series created and written by Nic Pizzolatto.
Here it is 2018/March and I found this show. Absolutely awesome. Keeps me on my toes. Good pace, cerebral, and great acting. The music is done in good taste, not too loud. The minimum amount of sex there is does not detract from the storyline - an excellent balance. This is no 24, but it's not supposed to be - it's on its own, this one.
Marvelous Performances, Extraordinary Script, Excellent Direction, Overall It's Nuclear, It creates a vacuum around you, you cannot escape it, I am sure I will never have the privilege to see a Masterpiece like the 1st Season of True Detective again
Saw season 1 only, but it seemed more likely drama and crime.
The best, nothing less...
21
Blacklist
I've never been so captivated in a personality like I am with Raymond Reddington.. Everything just plays around perfectly, the plot, subplots, the "MysteryLizzyHusband" Storyline, the character development.. We don't know what Reddington is up to, until we see what he's up to, Well most of the time..
#This is a must see for y'all who loves crime dramas, mystery, and above all, those who wish to have a good time watching the best T.V. on T.V... !
Reddington may be a top 5 T.V. show character of all time. Watching his moral ambiguity play itself out on screen is one hell of a ride. James Spader carries both the the show and the viewer on his back and body slams us in the end zone
Nothing is more intriguing than a criminal master-mind in the open. playing "catch me if you can" with the cops. I just love this show!
Just brilliant. Spader is outstanding, steals every scene he is in.
22
Longmire
LOVED this show. Was so happy when Netflix picked it up! Sad when it ended.
23
Naruto: Shippuden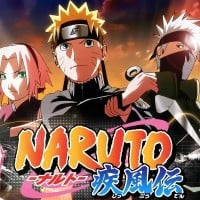 Naruto: Shippuden is the ongoing sequel to the original Naruto anime and covers the Naruto manga from volume twenty-eight on. The TV adaptation of Naruto: Shippuden debuted in Japan on February 15, 2007 on TV Tokyo. It is developed by Studio Pierrot and directed by Hayato Date.
It should be much higher on this list in my honest opinion. But being an anime ranked 17th on such a general list, of mostly American shows, is impressive.
24
Criminal Minds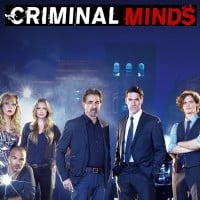 Criminal Minds is an American police procedural crime drama television series created by Jeff Davis, and is the original show in the Criminal Minds franchise.
More than the twists and turns of the story it's the character set that defines the show. Each and everyone feels like a family memeber. Awesome.
This show should be at the top! It is SO good.
A favorite of mine
25
The X-Files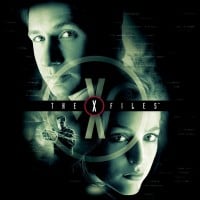 The X-Files is an American science fiction drama television series created by Chris Carter. The original television series aired from September 10, 1993, to May 19, 2002, on Fox.
PSearch List