Best Supernatural TV Shows of All Time
The Top Ten
1
Supernatural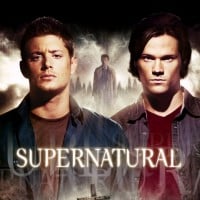 This haunting series follows the thrilling yet terrifying journeys of Sam and Dean Winchester, two brothers who face an increasingly sinister landscape as they hunt monsters. After losing their mother to a supernatural force, the brothers were raised by their father as soldiers who track mysterious and demonic creatures. Violent memories and relationship-threatening secrets add additional burdens on Sam and Dean as they investigate all things that go bump in the night. As old tricks and tools are rendered useless and friends betray them, the brothers must rely on each other as they encounter new enemies
I've always been a huge fan of horror and anything other worldly really. I've watched various supernatural shows, and honestly, Supernatural is what caught my attention the most. A show about two brothers trying to save the world, who also have a rather toxic relationship if I'm being honest. I mean, they will do whatever possible to keep the other alive, even if it means them themselves dying and lying to the other. Also, the variety of creatures and monsters on the show and how to defeat them is very refreshing. As well as the inclusion of actual religious deities and such. It's such a wonderful show, and I can't imagine another show quite like it.
Supernatural is my favorite show. I have been watching since the very begin and I have never missed a episode. I even own all the seasons expect for season 9 which is still going. But when it comes out on DVD I will get that season as well. I am so happy that they are going to have Season 10. That just shows that Supernatural is the number 1 show on CW and there rating are the best. And that they have great Cast and Crew and they have my support.
I hate it how people say the show dropped after season five.. It's like what Chuck said about the Winchester Bibles, it's a story. I thought it was really interesting with different aspects with religions and folklores being explored further.. It's not even just about that, it's about the brothers! I mean, look how far their relationship has come after the fifth season! Imagine if it didn't go that far!
This show, is and always will continue to be the best supernatural show of all time. Since the day I started to watch this show I was completely and fully hooked, not only because of how amazingly attractive the actors are, but because the amazing acting that they do. Not only is the acting amazing, the writing is. This show is FULL of every emotion! I love it.
2
Buffy the Vampire Slayer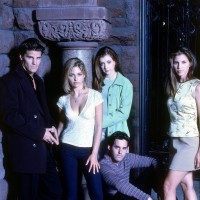 Buffy the Vampire Slayer is an American television series created by Joss Whedon under his production tag, Mutant Enemy Productions with later co-executive producers being Jane Espenson, David Fury, David Greenwalt, Doug Petrie, Marti Noxon, and David Solomon. The series premiered on March 10, 1997, ...read more.
Buffy is such an epic TV show! Everyone can find something to love about it, wether it's the action-packed, cool fighting scenes, the beautiful and hot romance stories, the solid friendships between the characters, the character developments, the villains or the creative, fun and complex plots in each episode of the show. It's enjoyable from start to finish, from the first season to the seventh and last season. It starts off very cheesy and silly in season one, however seasons 2 and 3 are the best seasons of the series. Season 4 is good, kinda has silly season 1 vibes but it holds up. Season 5 is pure genius and season 6 and 7 are great. This series is particularly great for teens (13+) and mature tweens (10-12+). Adults who like supernatural shows can enjoy it a lot as well. Go watch it now! It's on Disney+, Amazon Prime Video, Hulu, Apple TV+ and YouTube.
Of course, Buffy would be number 2. for the most part I love buffy and angel equally but all in all if I had to chose I was always alittle bit more partial to angel. but buffy is among my top favorites as I own the complete box set of both shows and I am a huge fan!
Brilliant in every way. Never fails to make me laugh and cry (sometimes at the same time).
This show is just perfect, with the best musical episode ever written!
Buffy is an amazing series! Best one I've seen so far. It has an amazing cast and great story lines. All the other vampire things are awful compares to buffy.
3
The X-Files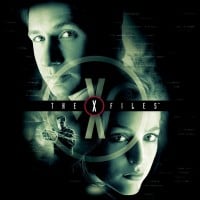 The X-Files is an American science fiction drama television series created by Chris Carter. The original television series aired from September 10, 1993, to May 19, 2002, on Fox.
Although it wasn't my favorite show I have to give the show a bit of respect because it did pave the way for a lot of the great shows that we see now.
4
The Twilight Zone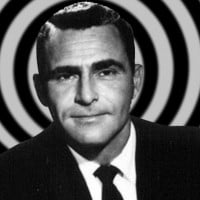 The Twilight Zone is an American anthology television series created and presented by Rod Serling, which ran for five seasons on CBS from 1959 to 1964. Each episode presents a stand-alone story in which characters find themselves dealing with often disturbing or unusual events, an experience described as entering "the Twilight Zone," often ending with a surprise ending and a moral.
It's an awesome show. Really old for a T.V. show, but awesome.
5
Angel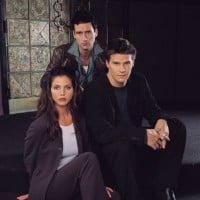 Angel is an American television series, a spin-off from the television series Buffy the Vampire Slayer.
Angel is the spin-off of Buffy, and it is just as great as it's predecessor. However, it is darker and more mature, and the characters are more morally grey than on Buffy. This show has a cast of loveable characters and compelling mythology. It's very good, but you have to watch the first three seasons of Buffy before you start to watch Angel. Go watch it on Disney+ or Hulu.
Angel is and will always be my favorite supernatural show. It had David Boreanz who is definitely eye candy from start to finish. the show was just amazing and I always admired the warmth and maturity of Angel and the way the characters worked together
6
American Horror Story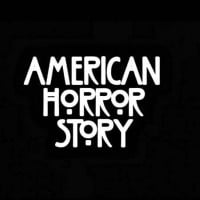 American Horror Story is an American anthology horror television series created by Ryan Murphy and Brad Falchuk. Each season is conceived as a self-contained miniseries, following a different set of characters and settings, and a storyline with its own "beginning, middle, and end."
7
Charmed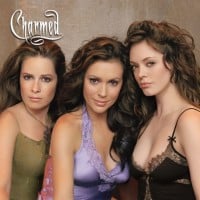 Charmed is a cw tv series that went from 1998-2006. It was about three sisters who discover they are witches and have powers.
Charmed is my childhood, right now I am 14 and I'm watching this since I'm 6 years old and never ever stopped loving it. I saw over and over all the episode and never get tired of it, I know them all by heart and keep watching them. I am a teenager, so I also watch new shows like once upon a time and the vampire diaries, and they are awesome, but there is nothing that can and will EVER beat charmed. It's well written, attaching, funny, sad... You never know where it can lead you and it's, by far, the best show I have ever seen in my whole life, and that's never going to change. If I'd have to recommand ANY SHOWS IN THE WOLRD' I would definitely take charmed!
IT'S SO GOOD, SO GOOD, SO GOOD.
It's not only about supernatural beings or magic.
It's about family, true love and belief.
I JUST think that all the characters are so unique and different.
Prue was strong, a "superwitch", the leader of the family and the Charmed Ones.
Piper was caring, loving. She have always wanted desperately a normal life, but she was kicking ass when it was coming to battling demons!
Phoebe was sensitive, fun - loving, a child that never grows up. She was giving great advice and she was just loving being a Charmed One.
Paige was sassy, sweet, very smart and magic was pretty much the best thing in her life. She came later in the show, but she learnt so quickly to use her powers that it was just remarkable.
Leo was sweet, supportive to his wife, dedicated to the Greatest Good.
Cole had his moments and he couldn't leave completely his demonic side, but when it was coming to Phoebe, he would do anything for her because that was how much he ...more
Charmed is hannds down the best television show I have ever watched. It has drama, comedy, supernatural aspects, and family dynamic. I have become so emotionally attatched to the characters and gripping storylines of this show. With suspense and just enough quirkiness to make you smile you will be charmed every time you watch it!
Charmed is pretty much my whole childhood. It's not only a show, it's an attidute. It's about values (good overcomes evil, everything happens for a reason) and the characters are so relatable! I think that the characters are awesome role models for young girls. Young people should definitely watch this show.
8
The Vampire Diaries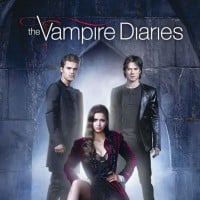 The Vampire Diaries is an American supernatural teen drama television series developed by Kevin Williamson and Julie Plec, based on the popular book series of the same name.
While it is just starting out it has a good starting point and I hope it does well even though it's brand of deep storytelling at times is alittle much for me.. I will give the writers their props for good writing on this one.
Best Supernatural TV show by far.
So much better than teen wolf, Love everything about this show
9
Once Upon a Time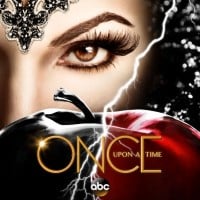 This surely deserves more votes. It's a great show for all ages and has a breathtaking story line that adds more and more fairy tales by the episode!
I love it so much. An awesome spin on all the classic fairy tales.
I am always wondering what fairy tale will be added next!
Magic always comes with a price dearie!
10
Bewitched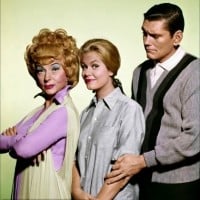 The Contenders
11
Teen Wolf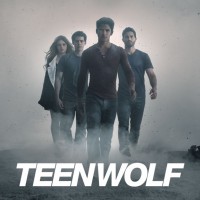 Teen Wolf is an American supernatural teen drama television series developed by Jeff Davis for MTV. It is loosely based on the 1985 film of the same name, and stars Tyler Posey as a teenager named Scott McCall, who is bitten by a werewolf and must cope with how it affects his life and the lives of those ...read more.
Seen this series so many times, I have watched them over and over again.
Teen wolf and TVD are quite similar and perfect for every teenager to watch. I love them 10/10
Best supernatural series for teenagers...Absolutely loved it
No comment needed
12
Merlin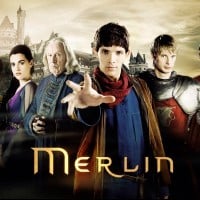 Merlin is a British fantasy-adventure television programme created by Julian Jones, Jake Michie, Julian Murphy, and Johnny Capps, starring Colin Morgan in the title role.
13
Dark Shadows
I grew up with this show...loved it
14
The Originals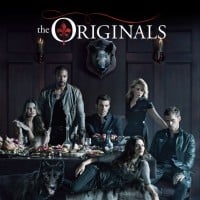 The Originals is an American television series that began airing on The CW on October 3, 2013. Created as a spin-off of The Vampire Diaries, the series follows vampire-werewolf hybrid Klaus Mikaelson as he and his family become embroiled in the supernatural politics of New Orleans.On May 10, 2017, The ...read more.
15
Gravity Falls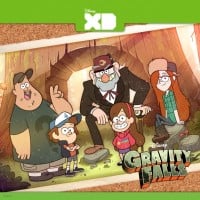 Gravity Falls is an American animated television series produced by Disney Television Animation that first aired on Disney Channel, and then on Disney XD from June 15, 2012 to February 15, 2016. The series follows the adventures of Dipper Pines and his twin sister Mabel in the fictional town of Gravity ...read more.
Has very unique style of supernatural, and also has humor and strong character relationships.
Should be #1 with Supernatural coming in with a close second place.
It's awesome. Gravity Falls is good.
16
Fringe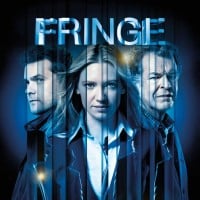 I can't say much so far for fringe because I've barely seen a season but this one might be moving up on the list as I see more of it.
17
Shadowhunters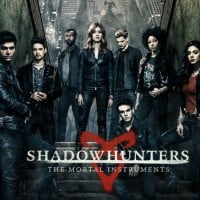 An incredible story that is ahead of its time.
18
Smallville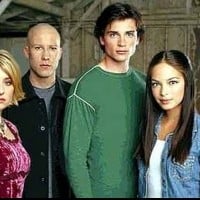 Smallville is an American television series developed by writer-producers Alfred Gough and Miles Millar, based on the DC Comics character Superman created by Jerry Siegel and Joe Shuster.
Definitely smallville. Whether you loved or hated everything they did with the show. What show can say that they have been on 10 spectacular years and had a wonderful series finale and ended on a good note. Not many shows make it to 5 years anymore, much less ten. the creativity and the writing make this one of the best of it's kind.
19
Lucifer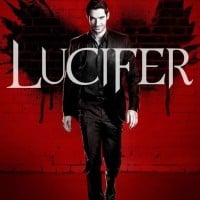 20 Witches of East End
21 Constantine
22 Haven
23
Orphan Black
Has amazing actors that draw you in, funny, suspenseful, thrilling and many unexpected twists.
24
Heroes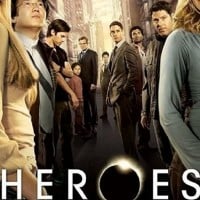 Heroes is an American science fiction television drama that aired from 2006 to 2010. Created by Tim Kring, the show follows individuals who discover they have superhuman abilities and explores how these powers impact their lives. The series was initially a critical and commercial success, lauded for its complex narrative and character development. Despite a decline in viewership in later seasons, Heroes remains a notable entry in the genre of superhero storytelling.
While it may not have lasted half as long as the others on this list. It had some creativity that I've never seen on a lot of shows. most of the things they did on that show were completely original and they always brought their A Game no matter if it was the first season or the last.
25
Ghost Whisperer
The first 3 seasons were flawless and I enjoyed to see a show that surrounded ghosts instead of the normal demons/vampires storyline. it was refreshing and new. but the whole jim stuff mixed in with the kid that couldn't act his way out of a paper bag ended it for me and a lot of people.
PSearch List