Top Ten Best BBC Shows
I've noticed that people tend to recognize BBC as an awesome television channel however when the option of watching BBC on an average day they choose not to see it. So if you want nothing to do with BBC then turn away now and dont look back.

The Top Ten

1 Doctor Who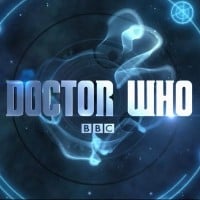 Doctor Who is a British science-fiction television programme produced by the BBC since 1963. The programme depicts the adventures of a Time Lord called "the Doctor", an extraterrestrial being from the planet Gallifrey. The Doctor explores the universe in a time-travelling space ship called the TARDIS. Accompanied by a number of companions, the Doctor combats a variety of foes, while working to save... read more
Possibly the most brilliant thing about this show is the change. The main character basically dies every few years and it works! The influx of doctors and companions leaves the show fresh and unique, over 50 years after its initial release. There are dark points in the shows history, but it still goes on with the hope that the next doctor will be even greater. This show has definitely not over welcomed its stay, there is still so much unexplored territory to go through. Let's hope that this show becomes even better when chibnal takes charge.
Doctor Who is the kind of show that can make you ride an emotional roller coaster. The writing is so superb that it can make you cry on one moment, and laugh in another. It's one of those pieces of arts that redefined sci-fi, and it drags you to its immersive universe. Not to mention the show's been running for half a century!
Yeah there are loads of fantastic shows with amazing writing and superb acting. But Doctor Who is immense, it's epic, it's funny and it's heart breaking, and it's the only show in which you can do anything and go anywhere and that is simply brilliant
2
Sherlock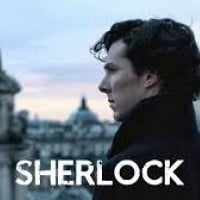 I can't even begin to describe how amazing, brilliant, utterly complex and just fantastic this show is. I could go on all day. It has literally everything the perfect show needs- amazing acting from Benedict Cumberbatch who plays Sherlock Holmes, and Martin Freeman who plays John Watson; amazing writing from Moffat and Gatiss, and the overall idea of rebooting Sherlock Holmes for the 21st century is fantastic. It's really the best show out there, in my opinion. Cumberbatch and Freeman are the highlights of the show. They deserve all the awards they've received, and more! The show is just brilliant. It's also very smart and complex, but humorous. Sherlock in the series is hilarious- both the writing and Benedict make him so! Him and John have a great relationship in the show. Even the side characters are amazing. MUST WATCH.
Sherlock is sheer genius. The plot lines are incredible, the characters so believable they can make you fall in love with them, the actors are brilliant, and, well, Benedict Cumberbatch. The sole drawback is that there's not enough of it - I mean, there's no such thing as enough Sherlock. The long wait between episodes, and their scarcity, make sure that Sherlockians are one of the most loyal fan groups.
I have never been into watching T.V. shows because most bore me (remind you of anyone, cough cough, wink wink? ) but this show changed that. I even got tired of Doctor Who halfway through the second season, but Sherlock kept me hooked. My friends are sick and tired of hearing about Sherlock's amazingness and Benedict Cumberbatch's perfection.
I am, and always will be, Sherlocked!
3
Merlin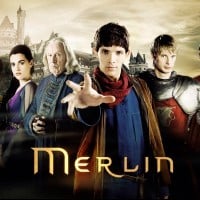 Merlin is a British fantasy-adventure television programme created by Julian Jones, Jake Michie, Julian Murphy, and Johnny Capps, starring Colin Morgan in the title role.
A great series that deserved more seasons than it got to fully work out its story. It has great memorable actors that define the way you view the historic characters. It wasn't without it faults, but the amazing chemistry between the characters and the originality of the show and the storylines, even if it's historically unrealistic, trumps the few negative aspects of the show. It's a T.V.-show that will live long in the minds of the fans.
Still one of my favorite series of all time. I like Game of Thrones to a degree, but this just has the tone I tend to like more so this is something I will go back to years from now and have since it ended, can't say the same for GOT. By far my favorite fantasy series and yet another great adaptation of Classic literature and legend along with: Robin Hood, The Musketeers, and Troy: Fall of a City. By far my favorite of that bunch.
An original version of the legends of King Arthur and Merlin. The show combines humor, angst, action, romance, fantasy... It definitely had potential to go even further than five seasons, with a rather sad ending, but is definitely worth the watch. There are many funny moments, fun characters, an awesome set (Camelot) and much more. If you like fantasy shows, you'll definitely like this.
4
Downton Abbey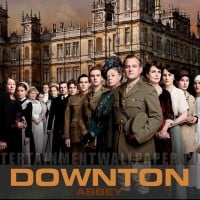 Downton Abbey is a historical period drama television series created by Julian Fellowes and co-produced by Carnival Films and Masterpiece.
Decided to watch an episode on a lazy day off and stopped at the season four finale. This was not all in one day, of course, but I tried! I was thrilled when season five finally got here.
What about the HOUR? Not listed. There should be a series 3!
The Downton Abbey film is being released this month! (September 2019)
5
War And Peace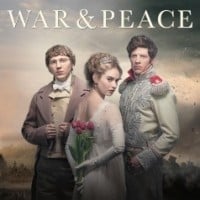 War and Peace is a British one-off miniseries adaptation of Leo Tolstoy's 19th century novel of the same name. It was scripted by Andrew Davis and stars Downton Abbey's Lily James as Natasha Rostava and Grantchester's James Norton as Prince Andrei Bolkonsky.
Stunning casting, scenery and faifthfulness to the original.
6
Black Adder
Just cracked me up! Some of the best British humour.
I mean it's this low?
7
Torchwood
I ship Jack & Gwen and Owen & Gwen. I ship Gwen with anyone except Rhys and she ended up marrying him
8
Top Gear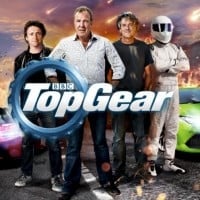 Top Gear is a British television series about motor vehicles, primarily cars, and is a relaunched version of the original 1977 show of the same name, airing since 2002, and becoming the most widely watched factual television programme in the world.
Most popular Worldwide, series 21 alone they have been to Ukraine, Belgium, Italy, United Arab Emirates, Afghanistan, Burma, Thailand. Best celebrity guests as well, ranging from politicians and TVs best known faces, all the way to f1 drivers and top Hollywood stars
Top gear has more views on youtube is watched by 100+million people around the globe, Why is it being beaten by Doctor Who? I'm pretty sure Doctor who isn't watch by as many people
Jeremy Clarkson getting fired was the funniest part of the show.
9 Planet Earth
10
Ripper Street
I loved this cool show set back in the 1860's and 1870's in NY about immigration and the Irish.
Perfect acting and script. Sorry to see it end.
Love this show!
The Contenders
11
Miranda
Miranda is funny! She represents all that is joyous and humorous! She is a delight to watch for the entire family!
An amazing show one of the best ever comedians. She is a national treasure
I wish they would bring her back. Loved her show!
12
The Sarah Jane Adventures
Sarah Jane keeps calm in the face of danger.
13
Monty Pythons Flying Circus
I have never since watched a show where falling to the floor in pain from laughing so hard happened more than once in a single episode. This show is genius; It was so far ahead of it's time, still quoted today in mainstream culture, and beyond the humor of almost anything made today, besides 'who's line is it anyway'. I has never watched anything more funny in my life and a lot of the humor is actually quite intelligent as well.
No one expects the Spanish Inquisition!
14
As Time Goes By
Love the "accidental" sense of humor each character displays, especially Lionel and Jean.
15
Doc Martin
Doc Martin is one of the best shows I've ever watched! I didn't watch it at first thinking it didn't sound like my type of show but I was so wrong. I have the collection and still watch them a lot.
16
Total Wipeout
This is my favorite show.
17
The Musketeers
Top AA Actors! Top of the line sets, costume, et al.
Actors perfectly fit their parts. All of them, Queen, King, and of course the Musketeers and Trevaille (sp? ). Not too sure about Rohchefort, but it's still early for him we'll see, however he does play an excellent villain, the perfect guy to loathe! Don't like Milady, but that's a good thing, you're not supposed to!
My favorite part of the show: Screenwriting, Directing, Camera work!
These people know their art! And it makes sense from the show they worked on and/or created in earlier years! Bravo!
Great stuff! Good scripts, never boring.
18
Planet Earth ll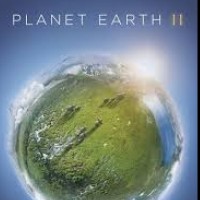 19
Red Dwarf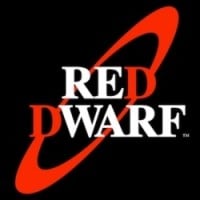 Red Dwarf is a British science fiction comedy franchise which primarily consists of a television sitcom that aired on BBC Two between 1988 and 1999, and on Dave since 2009, gaining a cult following.
20
Robin Hood
I love it! It is a show that will leave you satisfied, it is intense, and at times very emotional.
I like how they (outlaws) realize their set plans and bugment of the Sheriff.! The best!
21
Mark Kermode's Secrets of Cinema
This show is actually phenomenal. I think it deserves a look into it.
22
Being Human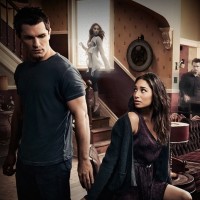 Launched in 2008, this British supernatural drama series explores the lives of three twenty-somethings trying to live normal lives despite being a ghost, a vampire, and a werewolf. The series blends elements of drama, comedy, and horror and has spawned an American adaptation.
Absolutely fantastic. I cried and laughed my way through the entire series. From humor, drama, and heart-wrenching love stories that have to end, the show truly has it all.
23 Atlantis
24
Luther
With only ten episodes, this show not being on the list isn't surprising, but if you haven't seen it, go to Netflix right now and watch! Great writing, intense stories, and incredible acting.
We loved this series and want more of these two very sexy, great british actors! ; just waiting for more!
One of the best shows I've seen. The acting, thought and action are all beyond words.
25 Jekyll
PSearch List