Best Television Channels
The Top Ten
1
ABS-CBN
Has an amazing worshops for their celebrities. They know how to get each of their celeb get famous and known, noy only in the Philippines but in the whole wide world. They has a strong connection in terms of everything. They create a really great shows, movies, and compete shows. Most of their celebrities are popular outside the country. They also daily help people and they do it in a lot of ways. Everything in ABS-CBN is so good, full of fun, full of excitement, full of love, full of humbleness, full of talents, full of brainy people, and A LOT MORE. I recommend you ABS-CBN when you go to the Philippines. Its really great you wont regret that you watch their shows.
ABS-CBN is the no. 1 channel not just here in the Philippines because ABS-CBN is serving more people world wide, not to mention their different world class award and even national awards in different giving bodies, but the quality of their service around the world. their precious and shining talents are very convincing when it comes to acting, singing and dancing and so on. unlike other network which is gma that made its highly anticipated record worldwide as the no. 1 worst T.V. network.
The best T.V. station in the Philippines, they're always humble, they're not being self proclaimed unlike its rival network who shows every achievement on every commercial. ABS CBN is one of a kind. It has the most famous and brightest actors here in the country. They're the most trusted when it comes to advertising products. If you get to see every commercial here in the Philippines, there's no doubt that most product advertisement are Kapamilyas.
The true and only number 1 best station in the Philippines. What I like in ABSCBN is that they are not the type of T.V. station who proclaimed itself to be the number 1, because people will speak for it. Blockbuster and top grossing movies, trending shows, talented, educated and humble artists, high quality and world class shows, authentic ratings comming from reliable sources and charity works. ABS-CBN gives goodvibes to people. Gives shows to people in creative way not the way other network does.
2
HBO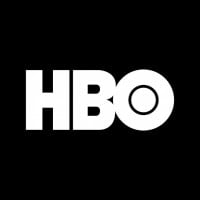 It's a great channel it shows boys movies and also girls it's the best movie/television channel I know that HBO rocks and this is the best channel ever I know and ii like this channel a lot because it is the best for years HBO is a brilliant channel ever created on television. Not only does it provide tons of gold and new flicks, most of them are good, and some great intermissions with a good overall look of upcoming flicks, but also provides some great shows- I'm looking at you Game of Thrones-with low commercial issues and a cool name. Must own channel.
HBO. The most brilliant channel ever created on television. Not only does it provide tons of old and new flicks, most of them are good, and some great intermissions with a good overall look of upcoming flicks, but also provides some great shows-I'm looking at you Game of Thrones-with low commercial issues and a cool name. Must own channel.
Not only is HBO a truly spectacular channel, it is also one of the most important channels in all of pop culture. It revolutionize the monthly premium channel model with no commercials, big feature presentation of many films (old and new), and some of the best T.V. shows ever produced or aired.
Honestly Speaking, I enjoy my Sunday with at least a blockbuster movie premiere with my family, seating on a couch with Delicious Meals, Please maintain the status of showing award winning Hollywood movies.
3
Cartoon Network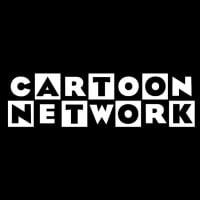 Cartoon Network is an American basic cable and satellite television channel that is owned by the Turner Broadcasting System division of Time Warner.
Home to some of the best cartoons of all time, and they still hold up to this day, with shows such as Gumball, Craig of the Creek, and Apple & Onion.
Cartoon Network, you loved it's older shows and newer ones. Sure it went a bit downhill in 2009 with CN real, but it's regained itself. I'd much rather watch this station than some other crummy ones that have to do with making video diaries, two underage builders making stupid inventions and never getting busted, an alien living on earth, or about a disturbed kid and a talking snake that have a disgusting sense of humor. Cartoon Network rocks!
It is the best channel for kids, but it can still be enjoyed by older viewers. Ed, Edd, and Eddy, Adventure Time, Teen Titans, Dexter's Laboratory, Regular Show, Johnny Bravo, Powerpuff Girls, Ben 10, The Amazing World of Gumball, Foster's Home For Imaginary Friends, Codename: Kids Next Door, Chowder, Total Drama, Samurai Jack, Grim Adventures of Billy & Mandy, Cow and Chicken, Camp Lazlo, My Gym Partner's a Monkey, and so much more.
I totally agree with this channels ranking, it produced the best shows that really fueled childhoods. With shows like justice league, young justice, Batman, Ben10(this brought a certain kind of enjoyment on having a watch) and also the best show ever Codename:kids next door. Totally awesome bra
4
Nickelodeon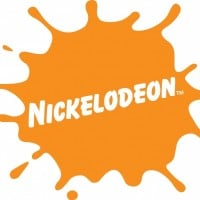 Nickelodeon is an American basic cable and satellite television network launched on December 1, 1977, and is owned by Viacom through Viacom Media Networks and based in New York City.
Nickelodeon was my absolute FAVORITE channel growing up! "SpongeBob Squarepants" was my favorite show when I was growing up. And it's gotten better in recent times. They've been improving, They've given us "The Loud House" which surprisingly managed to be the new "Fairly OddParents" after that died out, (yeah, "Fairly OddParents" finally got an end.) They gave shows from the 90s second chances, ("Hey Arnold! The Jungle Movie", "Rocko's Modern Life: Static Cling", and (This may be cheating, but it might be worth it.) the untitled "Invader Zim" movie. This comes to show that Nickelodeon is back and ready to beat Teen Tit-errr... Cartoon Network who has horrible shows like "Teen Titans Go! " "Steven Universe", "Clarence", "The Powerpuff Girls 2016", "Mighty Magiswords", etc. Nickelodeon is really back in action again!
I love Nickelodeon. It has everything for everyone- George Lopez, Friends, and That 70's Show for adults on Nick at Nite, iCarly, Drake and Josh, and Victorious for teens, SpongeBob, Fairly OddParents and Invader Zim for the kiddies, and Dora, Max and Ruby, and Team Umizoomi for babies and toddlers on Nick Jr.
Nickelodeon was awesome until 2004, now it sucks eggs to the highest level, and it got much worse in 2012, when Nick Studio 10 ruined it's entertainment and ratings with such crap, all of the good shows are gone and now it's nothing but crap, FYI, SpongeBob SquarePants got messed up in 2004 and The Fairly OddParents got messed up in 2009.
Nick got stupid when they greenlit Fanboy and Chum Chum instead of Adventure time. And they used to rip off movies and make cartoons about them. Make original stuff. And people say Spongebob got better but it's still meh. And Loud House is painful to watch because Lincoln always gets bullied. Even Hey arnold was cringy.
5
Comedy Central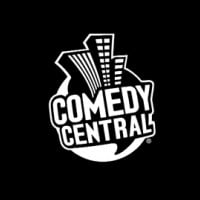 South Park, Daily Show, Colbert Report and Dave Chappelle Show... plus random stand up comedy... best channel there is. I remember when I first watched Comedy Central... It was like nothing I ever saw before. If I could pay for one T.V. channel, this would be it.
I watch a lot of South Park and The Office on Comedy Central, but they also have a lot of bad shows.
Impractical jokers, friends, weekly movies, two and a half men what more could you want?
Duh, the daily show is there! Not to mention Stephen Colbert! What else do you need?
6
Discovery Channel
This channel is the most educational, entertaining and amazing channel I've ever watched. The producers of this show pay tons.. And I mean Tons of money to make the shows that we love happen. Mythbusters is my favorite show ever and throughout the years I have learned from discovery channel perhaps more than school.
Now I know a lot of interesting facts and info that very small portion of people know. It's something to be proud of
Discovery Channel has been hiring questionable talent lately and there are allegations that the talent they hire do not get vetted. How did this channel become so irresponsible?
Who needs school when you have National Geographic and Discovery Channel.
It's a channel that will teach young people about nature and life.
7
FOX
The best comedy and animated series which include The Simpsons, Family Guy, American Dad!, The Cleveland Show, Raising Hope and the sitcom I Hate My Teenage Daughter. FOX also has Napoleon Dynamite (animated series) coming and The Flintstones remake in 2013. FOX also has The X Factor USA.
As an australian, fox is my only chance to watch good shows (oh god the australian shows are bad), it has shows like family guy, simpsons, american dad, and a lot of other good shows. And to any other Australians reading this, I'm watching fox 8, not fox
Fox is the T.V. channel, where T.V. shows like the simpsons started everything, there would be no futurama or family guy or South park without simpsons, so this should be 1
Awesome channel! It has comedies, realitys, dramas and more. This channels has tons of good programs.
8
ESPN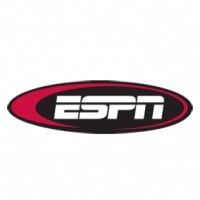 ESPN Inc. is an American sports media conglomerate owned by Disney Media Networks, a division of The Walt Disney Company, with Hearst Communications as an equity stakeholder. It owns various sports broadcasting operations, including cable channels, a sports radio network, an accompanying website, and ...read more.
Don't look now because ESPN has the NFL, MLB, NBA and coming this fall the National Hockey League and also this fall 2021 their BIGGEST slate of college football live games EVER! Stay tuned this ride will get wild!
Its Joeysworld
The most watched sports channel in America. It has sports like Hockey, English Premier League Soccer, NFL Football and more.
I know this is going to sound crazy but I do not like sports I'm more of a cartoon person I do not hate sports it's just boring but any of you sport buddies out there you can watch it I will give it a 9/10 for you but for me I'm either going to give the channel a 7/10 or a 6/10.
I love sports
9
BBC One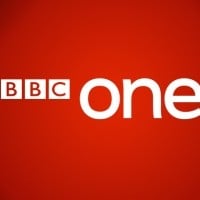 I mean, come on. HBO as the top? BBC One has the longest-running sci-fi show, Doctor Who, plus the brilliantly casted and written mystery drama, Sherlock. Plus the detailed BBC Earth and the various documentaries, where the HECK can you go wrong?
Dr Who, Sherlock, Top gear & Pointless are the bomb! The old shows from the 70s/80s like Porridge, Dad's Army, Monty Python & Only fools and horses deserve to rerun as I love them all.
Given the variety of shows it airs BBC One is a no brainer of a choice. Strictly Come Dancing, Poldark, Countryfile, Antiques Roadshow, Doctor Who, Sherlock, The One Show, Mrs Brown's Boys and many one off dramas like War & Peace and The Night Manager.
Quiz shows (Pointless), factual entertainment (Countryfile), Reality (The Apprentice) the odd talent show (The Voice) and the greatest news team.
10
Cinemax
Cinemax used to be a real good channel in the 80's and even the 90's with a good choice of movies, but now it seems that all they have is the same boring stuff all the time. But what keeps us subscribing is NO LOGOS thank you HBO
The Contenders
11
ABC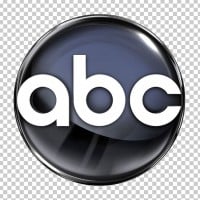 ABC airs some of my favourite shows such as full house and boy meets world. ABC channel make the olsen twins famous. And my all time favourite show pretty little liars is on it.
How is ABC at number 18?! That's the channel that gave us The Flintstones, The Brady Bunch, Happy Days, Three's Company, Full House, Home Improvement, Boy Meets World, and George Lopez. ABC is number 1!
Why is this channel not even in the top ten? It should be at number one! I wouldn't be able to be alive without this show, so amazing!
This is the best. They have Pretty Little Liars! And they also have The Fosters. They even had the best show called Ugly Betty
12
AMC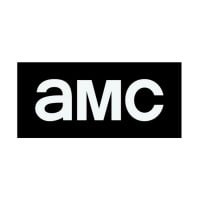 The best shows and actors I have ever seen a T.V. station have. It has an edgy touch to each show that makes it unique.
AMC has some of the best shows like Walking Dead, Breaking Bad, Better Call Saul, Mad Men, Fear the Walking Dead, etc.
When you Have
Breaking bad
Walking dead
Mad men
The killing
How are you not first?
The walking dead, breaking bad, and much more great shows. Many great shows on this channel
13
Boomerang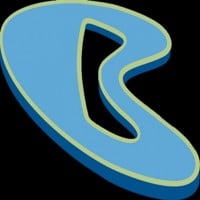 Boomerang is an American digital and satellite television channel owned and distributed by Time Warner through Turner Broadcasting.
Boomerang is the channel for all ages because I shows all the shows that the adults watched growing up. And kids get to see what the shows were like back in the day. It features Scooby Doo, Huckleberry Finn, The Flinstones, Tom and Jerry, and more!
Boomerang used to be a good channel until they cancelled all of the Hannah Barbera classics, and even worse, They rebranded it and even gave the logo a crappy look, it's not the Boomerang logo anymore, it's a box of crap.
Boomerang was a great channel back when they were showing all of the classics.but then about a year ago they rebranded it and stopped showing most those classics shows in favor of shows that basically seem like they were rejected from Cartoon Network,but they decided to put it on a channel just for those.
They are making all the commercials for Little kids This channel is not just for little kids. But that is how Boomerang Treats it.
14
Disney Channel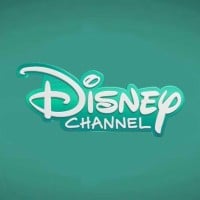 The only good shows they ever had were Phineas and Ferb, Gravity Falls, Good Luck Charlie, The Suite Life on Deck, Girl meets world, Stuck in the middle, best friends whenever and Wizards of Wizardly Place. All they have now is annoying teen dramas like Jessie, ANT farm, Shake it Up and other crap
I love Disney (channel & park). My favorite are Austin & Ally, Jessie, Good Luck Charlie, Shake It Up, Dog with a Blog, and ANT Farm. (not in order) All these how's have improved a lot since their first season.
Disney Channel isn't that Bad of a channel I mean like Disney Channel is a great channel for families. I wouldn't say it is # 86 at least in the 50's or 40's maybe in the 30's 20's 10's. But not in the 80's. VOTE PEOPLE!
I love this channel disney channel is my best channel in this whole world and I want to go to disney land in hongkong to see and to meet my with my cartoons this is the best channel I have ever seen!
15
Nicktoons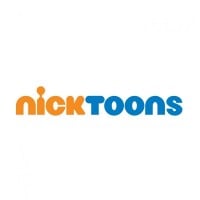 Nicktoons was an awesome channel back then, they had all of the classics and the most popular shows, SpongeBob SquarePants (Seasons 1 to 3) and The Fairly OddParents (Seasons 1 to 7), but then, Nick got rid of all the classics and put the crappy shows on Nicktoons, they have too many butt and fart jokes and are too violent and they don't teach you anything right, Glad it's so low on the list.
It was good until they reran the bad shows and eventually, they moved the 90's programs to TeenNick, What's also worse is that they started putting live-action shows on it, like The Haunted Hathaways, The Power Rangers shows and Henry Danger, The channel has gone WAY downhill just like Nickelodeon and Cartoon Network, If you want to watch a really good channel, go to BBC.
Nicktoons is bad now. It just airs reruns of trashy shows like Sanjay and Craig, Breadwinners, Fairly OddParents (with Chloe), and countless reruns of Spongebob. Why can't it just air some reruns of Danny Phantom, My Life as a Teenage Robot, Invader Zim, El Tigre, or Catscratch
Honestly, during the nighttime there are a handful of great shows airing. Sadly, during the day, maybe from 5 am to 9 pm, there is crap airing.
16
CBS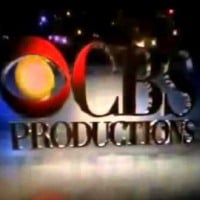 This channel is easily the best. It runs/ran the three best shows I've ever seen (my opinion): NCIS (statistically, the best show), The Big Bang Theory (statistically, the best comedy), and How I Met Your Mother (in my opinion, the most underrated show, finale got 13.4 million viewers (highest rating for the show); the other two shows get roughly 4 million more every week)
Best show because Big Bang Theory (currently best comedy) following by a prequel (Young Sheldon) they have NCIS (lots of people love), Happy Together, and The Neighborhood are some really good sitcoms and it is currently home of the Super Bowl.
All viewer friendly I.E. does not need to verify to watch the latest episodes (unlike abc and fox). Does not require you to allow cookies like abc.
I love this channel because it plays all of my favorite shows.
17
NBC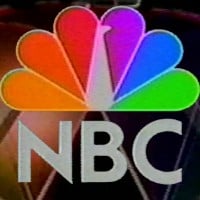 Unlike abc and fox, this T.V. station allows viewer to watch latest episodes without having to verify. Also unlike abc, does not ask to allow cookie. A large selection of good shows.
NBC is the best. it has great classics: Seinfeld, Friends, even the quiz show scandal was on nbc. A few years ago, the office ended, recently, parks and rec ended, superstore is running now it has: the voice(not so great), agt, blacklist
This American channel has great drama, news programs and a few comedies.
Sure it is, Happy Tree Friends with the TV-MA rating on NBC for ages 18+ and up.
18
Disney XD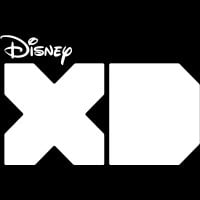 Disney XD is an American digital cable and satellite television channel that is owned by the Disney Channels Worldwide unit of the Disney–ABC Television Group, itself a unit of the Disney Media Networks division of The Walt Disney Company.
This is the best channel ever! Lab Rats is so cool. 3 bionic teenagers living in a billionaire's mansion who go on missions.it is so unpredictable. Villains come out of nowhere. What is cooler than this. This channel should at least be in the top ten. Haters!
Best channel ever. With Lab rats and elite force, the powers actually make sense unlike Nickelodeon's Thundermans where the powers are seen as fake. One more thing "Gravity Falls". I don't get why Nickelodeon is higher but ehh
This channel is just way too low on this list.
This channel is awesome! 10/10
19
Showtime
The best show in the Philippines. Its really fun watching the show.
Showtime. The best noon time show in the Philippine Television.
Laughtrip overload! I love this noon time show since it started.
It's the best noon time show ever.
20
National Geographic Channel
Its more better than discovery channel.
Its all about science, and social. It should be number 1. @1CoralineJones from twitter.
National Geographic would be considered the gateway to the edge of the knowledges.
I love National Geographic most. Discovery Channel come the second.
From food, history, people, to enviroment, one of my favorite channels!
21
Animal Planet
Animal Planet should be number 1! Not Comedy Central it's crap. To me they never had good shows. Animal Planet Rocks! Comedy Central sucks!
I love this channel personally because I love nature and animals! It has educational shows and many entertaining things!
Animal planet is low on the this list? And Disney Channel is higher? What is wrong with people?
22
BBC Three
It's the best because animations like Family Guy and American Dad! Are the best
I watched Top Gear there, too.
It's closed now
23
Gold
For a channel that shows endless repeats for programmes such as Only Fools And Horses and Last Of The Summer Wine, you can't go wrong.
Best comedies ever seen on T.V. just so good better than most stuff on T.V. it will brighten your day
24
MTV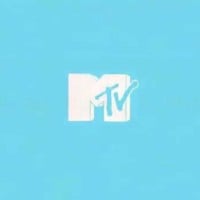 MTV is an American basic cable and satellite television channel which is a part of the "Viacom Music and Entertainment Group" which is the flagship Property of the Viacom Media Networks division of Viacom, of which it is a subsidiary.
Was good back when they were showing what they were suppose to show (music videos).but all it is now is crappy reality shows for a bunch of stupid teens.it shouldn't even be called MTV anymore.
Used to be great, but all they are now is awful reality shows and Ridiculousness reruns.
Teen Wolf! Starring the all amazing, all talented, all good looking' Dylan O'Brien!
It got some cartoons in the 1990s.
25 BBC Two
PSearch List