Top 10 Best TV Drama Series
Television drama series have an unparalleled ability to captivate our hearts and minds, taking us on emotional rollercoasters that stick with us long after the credits roll. The best of these series possess a unique blend of storytelling, character development, and the power to evoke a wide range of emotions. These shows make you angry, laugh, and even cry. Sometimes these shows leave you under a blanket to the very end, unable to tear yourself away from the breathtaking world unfolding before you. In recognition of these outstanding series, with your help we've compiled a top ten list of the best TV drama series that have made a lasting impact on audiences worldwide.

The Top Ten

1 Breaking Bad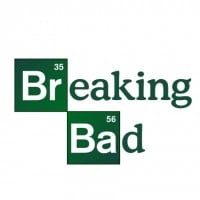 Breaking Bad is an American crime drama television series created and produced by Vince Gilligan. The show originally aired on the AMC network for five seasons, from January 20, 2008, to September 29, 2013.
Arguably the television ever made. The Wire is a close second. Bryan Cranston's performance is the best I've seen on any television program. Great story, characters and suspense. Simply magnificent.
Really? This or The Wire or Sopranos is not first? That's a joke of a list. Six Feet Under should be higher as well.
The most brilliant, creative, and original story ever been produced for Television. A masterpiece
Best show ever! I wish to format my memory and watch it again !
2
The Sopranos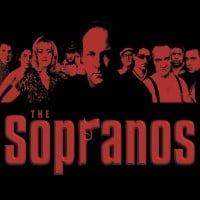 The Sopranos is an American crime drama television series created by David Chase. The story revolves around fictional New Jersey-based, Italian American mobster Tony Soprano (James Gandolfini). The series portrays the difficulties that he faces as he tries to balance his home life and his criminal organization.
The only show even close to the Sopranos is Breaking Bad! Nothing else compares!
3
Lost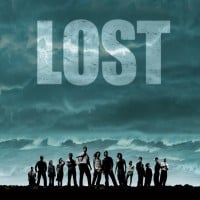 Lost is an American television drama series that originally aired on the American Broadcasting Company from September 22, 2004, to May 23, 2010, over six seasons, comprising a total of 121 episodes.
This show is insanely addictive. Each character has their own interesting background. The island contains so many unexpected mysteries yet to be discovered. I would definitely recommend this show, it should be #1.
Most epic show of all time! Amazing cast, insane twists you would never expect and lovable characters who all have an amazing story. This show is a must watch! 11 should be on top
4
House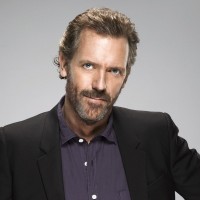 House is an American television medical drama that originally ran on the Fox network for eight seasons, from November 16, 2004 to May 21, 2012. 
Witty and smart using a Brit to play an American in a reworking of the Sherlock Holmes character. The fact they can keep an obnoxious and unlikeable character fresh season after season says so much about the writers, directors and Hugh Laurie. In real life this "doctor" would have been fired.
This show is my all time favorite, house is awesome!
5
Dexter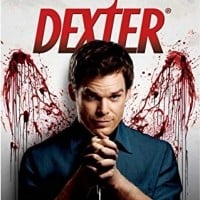 Dexter is an American crime drama television series that aired from 2006 to 2013. It is based on the novel "Darkly Dreaming Dexter" by Jeff Lindsay and follows Dexter Morgan, a forensic blood spatter analyst who is also a serial killer. The show delves into moral dilemmas and the complexities of leading a double life. Dexter received numerous awards and critical acclaim for its compelling storytelling and performances, notably Michael C. Hall's portrayal of the titular character.
6
The Wire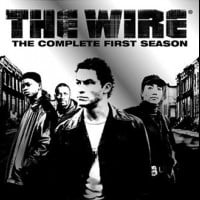 The Wire is an American crime drama television series set and produced in Baltimore, Maryland. Created and primarily written by author and former police reporter David Simon, the series was broadcast by the cable network HBO in the United States.
7
One Tree Hill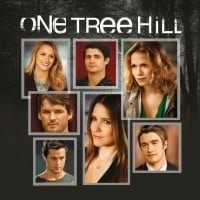 One Tree Hill is an American television drama series created by Mark Schwahn, which premiered on September 23, 2003, on The WB.
Absoulte Fave show of all time it's not like all the others and that's what makes it so good!
8
Grey's Anatomy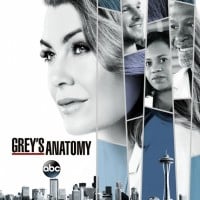 Grey's Anatomy is an American medical drama television series that premiered on American Broadcasting Company as a mid-season replacement on March 27, 2005. The series focuses on the fictional lives of surgical interns, residents and attending physicians, as they evolve into seasoned doctors while trying to maintain personal lives and relationships.
This show should be #1. It has a lot of drama and we get to see each character develop and overcome their problems. The most amazing and unexpected events occur. We also get to see the relationships formed and the doctor-patient interactions. Best medical drama yet.
9
Game of Thrones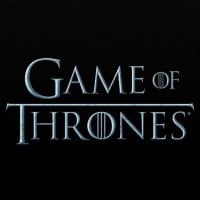 Game of Thrones is an American fantasy drama television series created by David Benioff and D. B. Weiss. It is an adaptation of A Song of Ice and Fire, George R. R. Martin's series of fantasy novels, the first of which is titled A Game of Thrones.
10 The O.C
The Contenders
11
Prison Break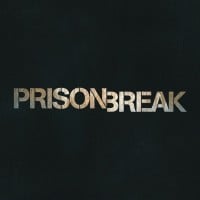 Prison Break is an American television serial drama created by Paul Scheuring, that was broadcast on Fox for four seasons, from 2005 to 2009. The series revolves around two brothers.
This has to be higher on the list! Great plot and the perfect cast I wish it was still going. Definitely the best show I have ever seen and I've seen most of these!
Good show, I really only watch Star Trek but I like this show.
12
The Walking Dead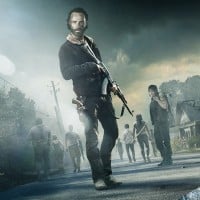 The Walking Dead is an American horror drama television series developed by Frank Darabont, based on the comic book series of the same name by Robert Kirkman, Tony Moore, and Charlie Adlard. Andrew Lincoln plays the show's lead character, sheriff's deputy Rick Grimes, who awakens from a coma discovering a world overrun by zombies, commonly referred to as "walkers" . Grimes reunites with his family and becomes the leader of a group he forms with other survivors. Together they struggle to survive and adapt in a post-apocalyptic world filled with walkers and opposing groups of survivors, who are often more dangerous than the walkers themselves. ...read more.
13
Gilmore Girls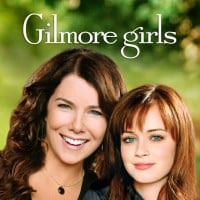 Gilmore Girls is an American comedy-drama television series, created by Amy Sherman-Palladino and starring Lauren Graham and Alexis Bledel. The show debuted on October 5, 2000 on The WB and became a flagship series for the network. Gilmore Girls originally ran for seven seasons, with the final season moving to The CW, and ended its run on May 15, 2007. ...read more.
14
Mad Men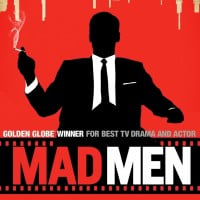 Mad Men is an American period drama television series created by Matthew Weiner and produced by Lionsgate Television.
15
EastEnders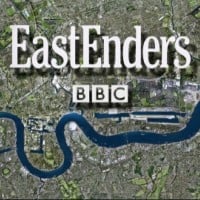 EastEnders is a British soap opera; the first episode was broadcast in the United Kingdom on BBC One on 19 February 1985. EastEnders storylines examine the domestic and professional lives of the people who live and work in the fictional London Borough of Walford in the East End of London.
16
Pretty Little Liars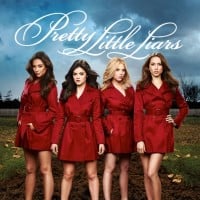 Pretty Little Liars is an American teen drama mystery thriller television series developed by I. Marlene King and is loosely based on the novel series of the same name written by Sara Shepard.
Best show I have ever seen! You literally cannot stop watching!
Best show I have ever watched. people think its for only teen girls just because the characters are in high school. that isn't true, because its not the age of the characters that matters, it's the amazing mysterious story line.
Should be number 1
17
The West Wing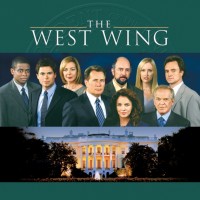 The West Wing is an American serial political drama television series created by Aaron Sorkin that was originally broadcast on NBC from September 22, 1999, to May 14, 2006. The series is set primarily in the West Wing of the White House, where the Oval Office and offices of presidential senior staff are located, during the fictitious Democratic administration of Josiah Bartlet.
18
Gossip Girl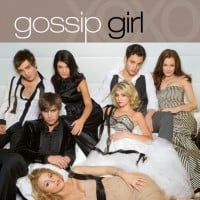 Gossip Girl is an American teen drama television series based on the book series of the same name written by Cecily von Ziegesar.
19 Hollyoaks
20
24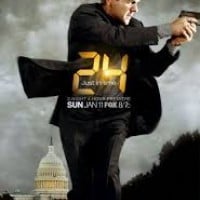 24 is an American action drama television series produced for the Fox network, created by Joel Surnow and Robert Cochran, and starring Kiefer Sutherland as counter-terrorist agent Jack Bauer.
21
Oz
The grittiest drama I have EVER watch unfold episode by episode. Battle between right/wrong, good/evil, sane/insane, brutality of man and how we adapt in order to survive.
22
Glee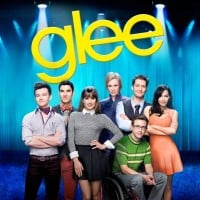 Glee is an American musical comedy-drama television series that aired on the Fox network in the United States from May 19, 2009, to March 20, 2015. It focuses on the fictitious William McKinley High School glee club, New Directions, which competes on the show choir competition circuit while its disparate members deal with social issues, especially regarding sexuality and race, relationships, and learning to become an effective team.
23 Home & Away
24 The Shield
25 NYPD Blue
PSearch List