Top Ten Worst T.V. Hosts
The Top Ten
1
Dr. Phil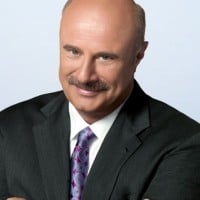 Phillip Calvin "Phil" McGraw, known as Dr. Phil, is an American television personality, author, psychologist, and the host of the television show Dr.
I've seen bits and pieces of his show and I'm disappointed to see families verbally fighting on national T.V..
I agree - never knows when to shut his mouth!
You sure this guy this a doctor?
I hate him so much
2
Oprah Winfrey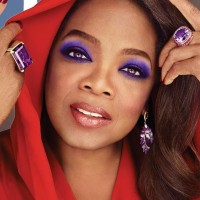 Oprah Gail Winfrey is an American media proprietor, talk show host, actress, producer, and philanthropist.
It's like watching a train wreck... Good Grief. Midget wrestling, or monkeys flinging poo at eachother would be more entertaining.
Can she get anymore over bearing?!
Watch " A Million Little Fibers " on south park and then you will know why
3
Ellen Degeneres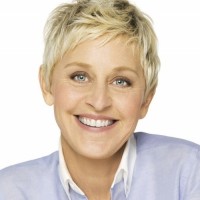 Ellen Lee DeGeneres is an American comedian, television host, actress, writer, producer, and LGBT activist. DeGeneres starred in the popular sitcom Ellen from 1994 to 1998 and has hosted her syndicated TV talk show, The Ellen DeGeneres Show, since 2003.
She's the best. I don't understand Dr. Phil being on the #1 spot. He is not a nice person to me. And he can be judgemental. But at least he is not as bad as Dr. Laura. I personally love Dr. Oz and am surprise he is not the winner. Dr. Oz has the most popular rated show.
Ellen is the best T.V host in U.S. She is funny, kindness and really awesome. She has inexplicable gumption.
The most un-funny person on the planet. Can't stand her.
I like Ellen I think she is one of the better ones.
4
Rosie O'Donnell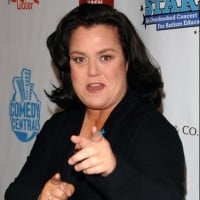 Roseann O'Donnell (born March 21, 1962) is an American comedian, actress, author, and television personality. She has been a magazine editor and continues to be a celebrity blogger, a lesbian rights activist, a television producer, and a collaborative partner in the LGBT family vacation company, R Family Vacations.
She needs some serious psychological evaluation.
5 Ricki Lake
6
Daniel Tosh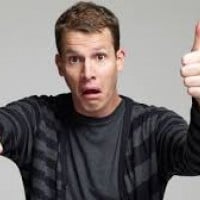 7
Jerry Springer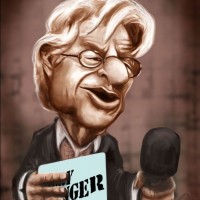 Gerald Norman "Jerry" Springer is a British-born American television presenter, former lawyer, politician, news presenter, actor, and musician.
He is a sadist! I don't like the creepy grin and the twinkle in his eyes when he weirdly observes people fight and get naked on stage. He is a sick and twisted host who enjoys humiliating people!
He's pretty much a total idiot.
What a vile & Immoral man, he is?!
8
Ryan Seacrest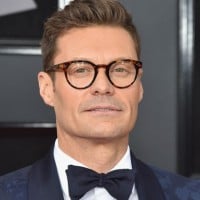 A Merv Griffin wannabe. He's a mouthy, no-talent smurf that has no lips for pity sake. As if that wasn't bad enough, he's always mugging the camera and trying to explain things to us because he thinks we're so stupid. Ughh!
Biggest camera hog in the country. Literally wants to host every show in America. I can't even name all the shows he has hosted. Also very annoying in general.
A complete toolbox. No likable qualities about this guy. Annoying, condescending, just a complete lack of humanity.
He and michael strahan will probably host everything on T.V.
9
Bill O'Reilly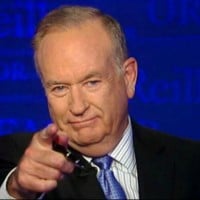 William James O'Reilly Jr. is an American conservative commentator, journalist, author, and television host.
Pathological liar, guests that have a different opinion he don't let them speak, he insults and abuse them instead, all about tea party propaganda. He is basically a contender for the worst human being ever
Why isn't he number 1? He doesn't even let his guests speak...
Should be #2. Piers Morgan should be on here as #1.
Mostly political and little factual.
10
Nancy Grace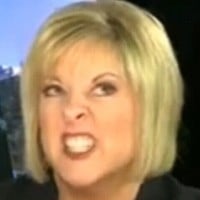 Nancy Ann Grace is an American legal commentator, television host, television journalist, and former prosecutor.
Rude screamer. Seems to think that yelling over the other person is winning
Can't stand her interrupting after she ask a question MISS Know it all
Can't stand her how they keep her on - watch others never watch if shes on.
The Newcomers
?
Greg Gutfeld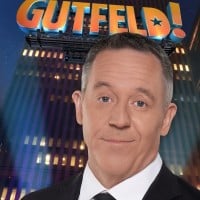 The Contenders
11
Rush Limbaugh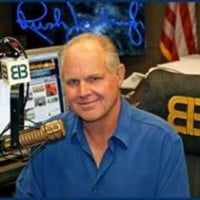 Rush Hudson Limbaugh III (January 12, 1951 – February 17, 2021) was an American radio personality, conservative political commentator, author, and television show host. He was best known as the host of his radio show The Rush Limbaugh Show, which was nationally syndicated on AM and FM radio stations. ...read more.
Absolutely unbearable to listen to his contradicting rants and unfocused lacking logic,
So glad he's dead.
12
Jenny Jones
She was so bad you probably forgot she had a show.
13
Rachael Ray
She over-talks her guest. Let them talk. I can't take it anymore - click!
14
Piers Morgan
Piers Stefan Pughe-Morgan, known professionally as Piers Morgan, is a British journalist and television personality currently working as the US editor-at-large for Mail Online.
15
Sean Hannity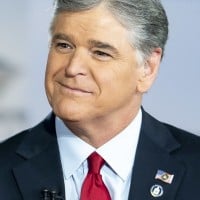 Sean Patrick Hannity is an American talk show host and conservative political commentator. Hannity is the host of The Sean Hannity Show, a nationally syndicated talk radio show. He also hosts a cable news show, Hannity, on Fox News.
16
Bob Saget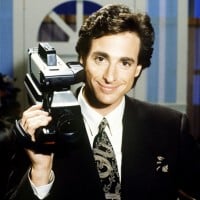 Robert Lane "Bob" Saget was an American stand-up comedian, actor, and television host. He was known for playing Danny Tanner in the comedy television series Full House as well as the voice of narrator Ted Mosby on How I Met Your Mother, and was the host of America's Funniest Home Videos. He died on January 9, 2022 at the age of 65.
17
Alex Jones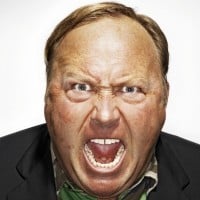 Alexander Emric Jones is an American radio show host and conspiracy theorist. He hosts The Alex Jones Show from Austin, Texas, which airs on the Genesis Communications Network across the United States and online.
18 Regis Philbin
19
Jimmy Savile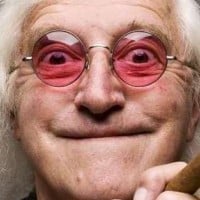 Sir James Wilson Vincent Savile, commonly known as Jimmy Savile, was an English DJ, television and radio personality, dance hall manager and charity fundraiser. After his death hundreds of allegations of sexual abuse were made against him. There had also been allegations during his lifetime but the accusers were ignored or disbelieved. He took legal action against some accusers.
20
Glenn Beck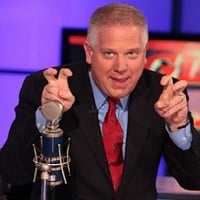 21
Graham Norton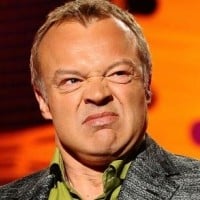 Graham William Walker, better known by his stage name Graham Norton, is an Irish television and radio presenter, comedian, and actor based in the United Kingdom.
22 Mike Huckabee
23
Tucker Carlson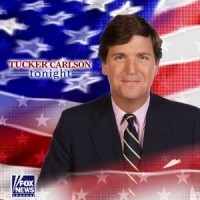 24 Laura Ingraham
25
Drew Carey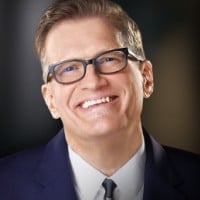 PSearch List