Best TV Shows of the 21st Century
This is a list of the best TV shows from 2000 up until present day. Enjoy.

The Top Ten

1 Breaking Bad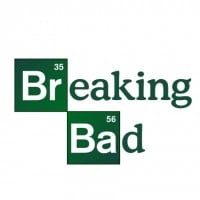 Breaking Bad is an American crime drama television series created and produced by Vince Gilligan. The show originally aired on the AMC network for five seasons, from January 20, 2008, to September 29, 2013.
One of the most masterfully produced shows I've ever seen, the feelings this show elicits in its audience rivals the emotions Citizen Kane must've produced in it's audience back in the 1940's, it's just that damn good, a true testimony to honesty and purity in an art form.
I'm not much of a T.V. person, so I was skeptical I would even enjoy this show, however I truly believe this is the best television show I have ever seen. I don't think anyone will ever make T.V. this good again. It's a shame it over with.
Breaking Bad is the only drama I have ever felt like I was living all the story and made me want to start another episode when the one I was watching ended. Masterpiece that will be remembered as one of the greatest.
A extremely well done story. This is the ONLY show that's ever left me in suspense as to what was gonna happen. Can be funny to boot. No doubt the best show I've ever seen.
2
Game of Thrones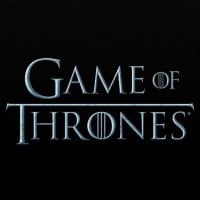 Game of Thrones is an American fantasy drama television series created by David Benioff and D. B. Weiss. It is an adaptation of A Song of Ice and Fire, George R. R. Martin's series of fantasy novels, the first of which is titled A Game of Thrones.
It's layer after layer of entertainement
Stories about the human condition. Very morally grey people living in a very morally grey world.
The most real fantasy ever.
Literally a wealth of characters, each enjoyable in his/her way.
This show will require so much emotional commitment from you that you will literally throw fits of rage at the sllightest thing happening
In what they call the golden age of television, GoT is the best BY FAR
What the hell? How is the greatest show of all time only number 29? Family Guy is a hilarious comedy, but I haven't even heard of some of the shows placed in the top 20. Someone needs to order HBO premium to appreciate great entertainment.
The comment below should get a thumbs down for being inaccurate, its 24 fool! In fact after I post this comment imma give it a thumbs down. O_o
Why the hell is icarly and drake and josh on this list? "victorious"? Really?
3
Lost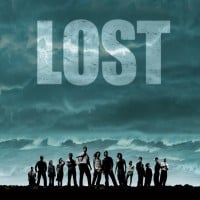 Lost is an American television drama series that originally aired on the American Broadcasting Company from September 22, 2004, to May 23, 2010, over six seasons, comprising a total of 121 episodes.
Without doubt LOST is the greatest T.V. series of all time. Don't believe the "Unanswered questions" myth.
I've seen most of these series and I can tell that Lost is definitely the best.
Its just amazing, thrilling, action and a howl lot of mystery.
Best show I have ever seen. Period.
4
Top Gear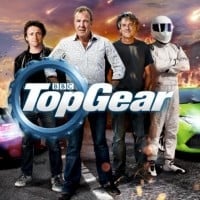 Top Gear is a British television series about motor vehicles, primarily cars, and is a relaunched version of the original 1977 show of the same name, airing since 2002, and becoming the most widely watched factual television programme in the world.
It's essential Sunday Night viewing. It's fun seeing Jeremy, James and Richard doing the challenges E.G. in one episode they tried to find the best cheap car to use as a police car, with humorous results.
Top Gear is quite literally a Top programe. Who needs fictional twists and turns from some hack called Abrams when you can have 3 middle aged men having a laugh and sharing car stories.
Such a funny car programe. This should be #1 because it's always entertaining. Which is more than what I can say for Lost. When it comes to T.V. forget J. J Abrams stick with Jeremy Clarkson
Top Gear doesn't need a script or actors, all it needs is 3 middle aged med having a laugh and talking about cars.
5
The Office (U.S.)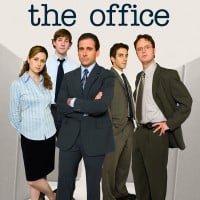 The Office is an American television comedy series that aired on NBC from March 24, 2005 to May 16, 2013.
The Office is the best show since Seinfeld. Always leaves me smiling and satisfied... That's what she said. (Just had to squeeze that in there... That's what she said)
This is on the list for all of the episodes with Steve Carell. The post-Michael Scott era is not as funny, but is still a hilarious show.
6
Family Guy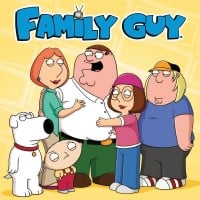 Family Guy is an American adult animated sitcom created by Seth MacFarlane for the Fox Broadcasting Company. The series centers on the Griffins, a family consisting of parents Peter (Fat, Idiotic Dad) and Lois (Nagging Bitchy Wife), their children Meg (Socially Awkward Daughter) Chris (Fat, Idiotic ...read more.
The show once upon a time was funny and enjoyable to watch. Then as it progressed to later seasons it became more offensive to Christianity and religion in general, always had a political agenda to convey, and got way too musical. I know this is classic Seth, and a direct reflection of who he is, and by all means is very talented, but if you're going to be offensive, take a shot at EVERYBODY. like South Park
One of the funniest shows to have ever broadcasted on planet earth. Hands down, the humor, the dialogue timing, the punches. Flawlessly and fabulously done.
By far the funniest show I've ever seen. Although it declined in season 10, it has millions upon millions of Facebook fans and is broadcasted more on T.V. than any other show probably.
7
Dexter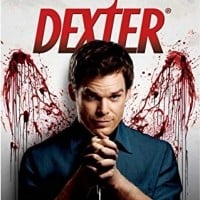 Dexter is an American crime drama television series that aired from 2006 to 2013. It is based on the novel "Darkly Dreaming Dexter" by Jeff Lindsay and follows Dexter Morgan, a forensic blood spatter analyst who is also a serial killer. The show delves into moral dilemmas and the complexities of leading a double life. Dexter received numerous awards and critical acclaim for its compelling storytelling and performances, notably Michael C. Hall's portrayal of the titular character.
The best show number 1.
8
How I Met Your Mother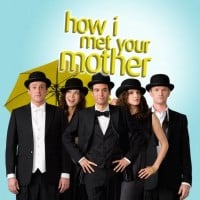 How I Met Your Mother is an American sitcom that originally aired on CBS from September 19, 2005, to March 31, 2014. The series follows the main character, Ted Mosby, and his group of friends in Manhattan.
This show is hilarious, with a unique format and incredibly interesting characters. It's the only show with a laugh track I like, for both its comedy and it's incredible amount of heart
One of the greatest love stories of all time. Unique and incredibly written, with a cast of characters you watch and can't help but fall in love with.
Definitely one of the best of all time.. if not the best.. Such an incredible 9 year journey.. You will forever be in our hearts How I Met Your Mother
Not only in the 21st century but in history.
9
Prison Break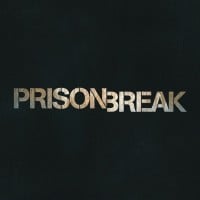 Prison Break is an American television serial drama created by Paul Scheuring, that was broadcast on Fox for four seasons, from 2005 to 2009. The series revolves around two brothers.
Okay, Prison break was engaging the first season and should have been one season only. But then they dragged it out and beat a dead horse with it and I watched the second season out obligation to the time I had previously invested into it. This should be lower on the list, why is sopranos like 35 on here? Ifanything it's a classic of the century
Prison Break is the best show. You have great characters and a great plot. Congratulations to all the people behind the show. It's returning 2016. This and Lost.
This show is so well produced and played that the fans want more... After 8 years, they are returning to make a 5th season.. That's how good the show is
This should be number one. Most engaging T.V. show I have ever watched. Makes breaking bad and game of thrones look rubbish
10 8 Out of 10 Cats
The Contenders
11
Ant & Dec's Saturday Night Takeaway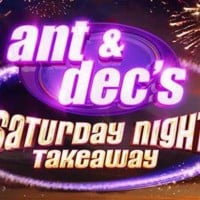 The only show on telly that says don't just watch the adverts, win them.

With segments such as Beat the Boys, Win the Ads, Little Ant & Dec, Ant Vs. Dec, I'm a Celebrity, Get out of My Ear and Ant & Dec go Undercover, Saturday Night Takeaway is perfect Saturday night entertainment
12
The Big Bang Theory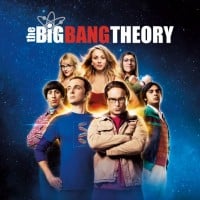 The Big Bang Theory is an American sitcom created by Chuck Lorre and Bill Prady, both of whom serve as executive producers on the series, along with Steven Molaro, and also some wasted guest stars from time to time.
The only T.V. show that I feel like understands the daily life of a nerd. Myself being one, this is my favorite show of all time and it should be higher
This show is a breath of fresh air in comedy. And Penny, I hate to sound shallow but gah she is so hot
The best show ever. Complete entertainer.
13
American Horror Story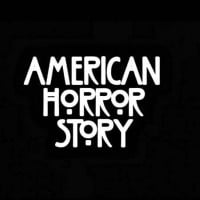 American Horror Story is an American anthology horror television series created by Ryan Murphy and Brad Falchuk. Each season is conceived as a self-contained miniseries, following a different set of characters and settings, and a storyline with its own "beginning, middle, and end."
14
NCIS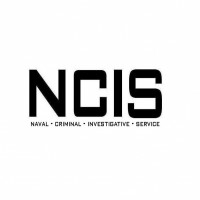 NCIS is an American action police procedural television series, revolving around a fictional team of special agents from the Naval Criminal Investigative Service.
15
The Walking Dead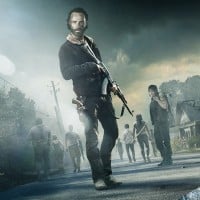 The Walking Dead is an American horror drama television series developed by Frank Darabont, based on the comic book series of the same name by Robert Kirkman, Tony Moore, and Charlie Adlard. Andrew Lincoln plays the show's lead character, sheriff's deputy Rick Grimes, who awakens from a coma discovering a world overrun by zombies, commonly referred to as "walkers" . Grimes reunites with his family and becomes the leader of a group he forms with other survivors. Together they struggle to survive and adapt in a post-apocalyptic world filled with walkers and opposing groups of survivors, who are often more dangerous than the walkers themselves. ...read more.
Best T.V. show I have seen in ages! THis action thriller will have you sitting on the edge of your seat. With both emotional and comedic moments, this T.V. show will carry you through every episode laughing and crying. Definitely deserves top ten!
I'll take it to the top 5. It certainly doesn't deserves to be 19th. Best T.V. show ever. Rick, Daryl and Glenn have done a great job. But I get angry of carl. I don't know why. Deserves to be in the top 5.
Seen all the other top 10s in this list and The Walking Dead should most definitely be number 1. Andrew Lincolns performance as Rick Grimes is one of the best you will ever encounter on television.
By far the best show on T.V. I can't even think of it being back here its should at least be in the top 5
16
Fringe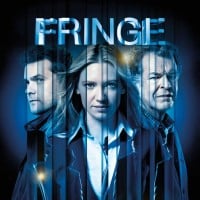 A very underrated show, but anything made by J.J. abrams is usually fantastic, and this show is.
17
Bad Lads' Army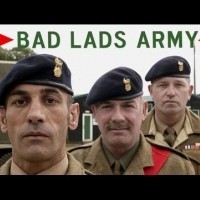 18
Star Wars Rebels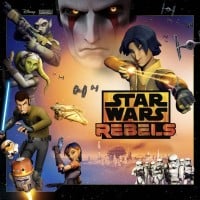 Star Wars Rebels is an American 3D CGI animated television series produced by Lucasfilm Animation. Set fourteen years after Star Wars: Episode III – Revenge of the Sith and five years before Star Wars: Episode IV – A New Hope, Rebels takes place during an era when the Galactic Empire is securing ...read more.
19
Avatar: The Last Airbender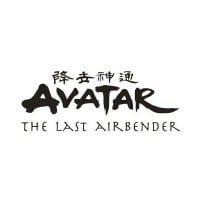 Avatar: The Last Airbender is an American animated television series that aired for three seasons on Nickelodeon from 2005 to 2008. Avatar: The Last Airbender is set in an Asiatic-like world in which some people are able to manipulate the classical elements by use of psychokinetic variants of Chinese martial arts, known as "bending". This show is often seen as one of the greatest cartoons of all time and is commonly thought to be an anime.
Just an incredibly well made storyline. It may be a kids show, but I would recommend this to any age group. A masterpiece.
The 2nd best kid shows. And why is Family guy on here it sucks!
20
Friends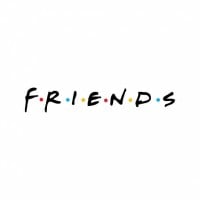 Friends is an American television sitcom, created by David Crane and Marta Kauffman, which originally aired on NBC from September 22, 1994, to May 6, 2004, lasting ten seasons. It now airs on Nick at Nite. The story is primarily about 6 individuals (Ross [David Schwimmer], and his sister, Monica [Courtney Cox], Joey and Chandler [Matt LeBlanc and Matt Perry], who are best friends, Jennifer [Rachel Green], and Phoebe [Lisa Kudrow]. The characters constantly get into situations and love affairs and such in the plot.
I am pretty sure this didn't start in the 21st century. Still great though.
Man O Man...! What should be at number 1 is at 11...! Apocalypse...
A dismal 32? Vvhat a sham!. Really. the comedy is so original, you'll be literally gasping.
It should be 1. It really funny.
21
Pokemon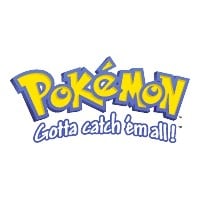 Pokémon, abbreviated from the Japanese title of Pocket Monsters and currently advertised in English as Pokémon: The Series, is a Japanese anime television series, which has been adapted for the international television markets. It was first broadcast in Japan on April 1, 1997, in the United States ...read more.
22
Firefly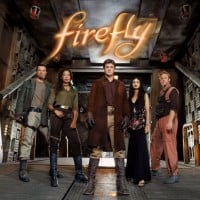 Firefly is an American space Western drama television series which ran from 2002–2003, created by writer and director Joss Whedon, under his Mutant Enemy Productions label.
23
My Little Pony: Friendship is Magic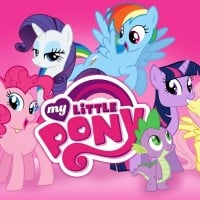 My Little Pony: Friendship Is Magic is an animated children's television series based on the fourth incarnation of Hasbro's My Little Pony franchise. The show follows a studious unicorn (later an alicorn) pony named Twilight Sparkle (Tara Strong) and her friends Applejack (Ashleigh Ball), Rarity (Tabitha St. Germain), Fluttershy (Andrea Libman), Rainbow Dash (Ball), Pinkie Pie (Libman), and dragon assistant Spike (Cathy Weseluck). They travel on adventures and help others around Equestria while solving problems that arise in their own friendships.
This show is surprisingly adult, with dark themes and good character development, I highly recommend it.
YES! Of course. A groundbreaking T.V. show of 2010 started a great decade. What else should I think of?
I was thinking of something.
24
24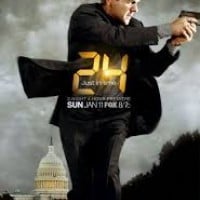 24 is an American action drama television series produced for the Fox network, created by Joel Surnow and Robert Cochran, and starring Kiefer Sutherland as counter-terrorist agent Jack Bauer.
From nuclear and biological threats, assassinations, bombs, drama, and more bombs, comes the most thrilling T.V. show of all time.
This is the best! I just watched entire seasons with 200 episodes up to season 9 episode 7 so far.
A masterpiece with no flaws whatsoever. I watched at least one season from each series on the top 20 list. 24, to me, is number one by far.
25 Bad Lad's Army: Officer Class
PSearch List