Best X-Factor U.S.A. Contestants
The X-Factor U.S.A. had lots of incredible singers...which one's best? It's hard, but somebody's gotta win..

The Top Ten

1 Fifth Harmony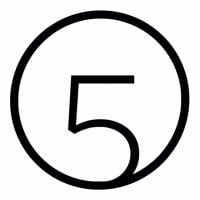 Fifth Harmony was an American girl group based in Miami, composed of Ally Brooke, Normani Kordei, Dinah Jane, Lauren Jauregui, and previously, Camila Cabello until her departure from the group on December 18, 2016. The group signed a joint record deal with Simon Cowell's label Syco Records and L.A.
They have come so far, even though they didn't win the contest. They are born superstars. The fact that they have more than 7 tours and 10 awards already even though they only have EP. What more if they already release their first debut album this year (2014). THIS GIRLS Are So UNSTOPPABLE! They are so genuine they even call their fans as their friends... I hope they will never change...
They're awesome. From underdogs to the publicity, fanbase and awesome opportunities they have earned. These well rounded full of life girls have shown nothing but drive and true talent! They're so down to earth and genuine. I truly love each and every one of them.
They were the only X Factor (US) contestants to ever debut on Billboard!
Fifth harmony are the next big girl group.
2
Carly Rose Sonenclar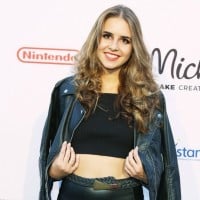 Carly Rose Sonenclar is an American singer and teen actress. In December 2012, she became the runner-up on the second season of the American version of The X Factor.
By far the strongest vocalist to ever appear on the X Factor. Hands down. Tate can't touch her with a 10 foot pole. If the judging and voting was fair, and not extremely country-biased, then Carly would need her own competition for anyone else to stand a chance.
How is she 8th place I'm sorry but have you seen the x factor USA tip charts she's. Still number one so irk what you guys talking about espicallu Rachel in my opinion is not that good
I don't wut you people are thinking this girl is top 5 Really! You must be deaf it you can't hear the purity.. You go Carly Rose!
I am sure she will became a legend once - wait for it!
3
Alex & Sierra
They are unique and truly artists! Nothing contrived or fake about them. Plus their voices are great together and they sound amazing!
There not like others that just copy the same song of a singer on stage like parrot. there unique plus always bring some thing new to the stage and make the song for themselves. I can't wait till they release their own album.
4 Khaya Cohen
5 Ellona Santiago
6 Rion Paige
7
Melanie Amaro
I still keep listening to her version of Feeling Good because it's so damn amazing. Remember the high note? It proves how amazing is her skills of singing.
She was so lucky that Simon saved her. Her vocals are amazing and beautiful
8 Sweet Suspense
9
Beatrice Miller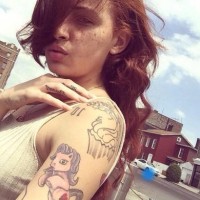 Here voice has gotten so much better in the two years since she was on x factor, and she is such a likeable person. She easily has the most potential of all of these people to make a hit album.
She can and has inspired so many girls. It's a shame the public pushed her away. She still posts videos on YouTube though and I believe is moving to CA. Can't wait to hear more from this girly!
10
Rachel Crow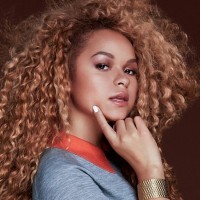 Rachel Kelly Crow is an American singer, comedian, and actress. Born in Mead, Colorado, she participated in the first season of the American version of The X Factor in 2011, where she finished in fifth place.
She seems to be consistently working in the business, she is multi-talented with an outstanding personality, her secret weapon. Others can sing better but she is not one-dimensional.
She's such a sweetie.. Her voice is so great even though she's so little...
You are way better than the other 16 live show finalists especially Josh Krajcik and Melanie Amaro
The Contenders
11
Chris Rene
He's the most inspirational person who has ever set foot on the X-Factor stage. He's also one of the most talented. With his charisma, talent, and background, he is the best X-Factor contestant.
Such a fabulous person. Still wondering how he only got third! It was evident that he was well loved on the X Factor. Though he may not have seemed perfect his heart was totally in the right place. I don't think we've heard the last of him!
I cannot explain how inspired I am by his songs, his songwriting is part of the reason why he should have won. He undoubtedly deserved 1st place on the X Factor, and sure deserves #1 on this list.
I still follow Chris Rene. He creates his own music... Can't compare his music to others singing cover songs!
12
Josh Krajcik
A beautiful voice which comes deep inside. A true masterpiece.
13
Drew Ryniewicz
Incredible voice, incredible girl. Her "Baby" in the auditions was absolutely amazing.
14 Tim Olstad
15 Danie Geimer
16 Stacy Francis
17 Diamond White
18
Ella Henderson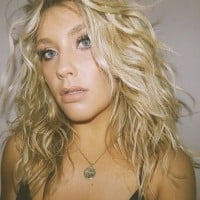 19
LeRoy Bell
Paula Abdul said "Who said that 59 year old can't fulfill their dreams? " LeRoy's now making his dream come true=)
20
Stereo Hogzz
True superstars... how come they aren't already making records?
21 Sami Brookes
22
Sam Bailey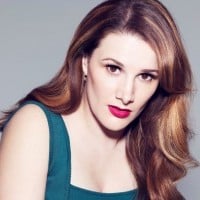 Samantha Florence "Sam" Bailey is an English singer, known for winning the tenth series of The X Factor in 2013. Following her win, her debut single, a cover of Demi Lovato's "Skyscraper", was released on 15 December 2013, achieving the Christmas number one on 22 December 2013. She was the first X Factor winner in three years to gain the Christmas number one spot.
23
Josh Levi
Absolutely no reason he should be included on this list. Wouldn't make my top 50. Nothing special, never had a breakout performance and didn't make it far in the competition
24
Jeff Gutt
I can't understand why Jeff is only number 17 on this list!? He is definitely the best! No other has such an incredible voice than Jeff. He made each song his own and he should've won the whole show! I liked Alex&Sierra as well, and I think they did deserve to be in top two, but I love Jeff Gutt and he should've won. He's the best rock singer there is today!
He is in a different league about all the rest. He is simply amazing.
He just got hired as the frontman of Stone Temple Pilots who are one of the most popular grunge bands ever. Top 5.
25 Lakoda Rayne
PSearch List