Funniest Talk Show Hosts
The Top Ten
1
Conan O'Brien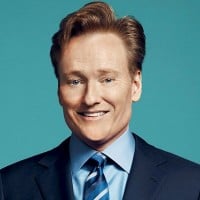 Conan Christopher O'Brien is an American television host, comedian, writer, and producer. He is best known for hosting several late-night talk shows; since 2010, he has hosted Conan on the cable channel TBS.
The funniest, the most geniune comedian on TV. He is somehow stayed relevant for almost 20+ years while most of his "colleagues" need huge budgets of national networks to keep them relevant. Even watching his older videos where he makes references to things I have no understanding of - I can laugh at them. And any person who manages to make hilarious skits from ordinary situations with his own personal assistant or associate producer - deserves a place on the very top
He's gonna be 90, sitting on his bed with a nurse beside him on the stage and still make people laugh out of his edgy-yet heavily humoured- joke about how old he is and how that is affecting Ghana or something. This dude is just phenomenal, and keeps on evolving for pleasing the mass rather than sticking to the norm.
Conan is gifted beyond imagination. His lightning fast comebacks and digs are hilarious. Some comedians, Michael Richards, Don Knotts, and Jim Carey for example, are just naturally funny without any effort. Conan is in this rare group of super gifted funny people.
Love him or hate him, Conan O'Brien is an actual comedian. And, as a comedian, he works best when he is working for himself and for his own comedic ideals, rather than trying to create a universally liked, non-controversial, simply pleasant late night host.
2
Jimmy Kimmel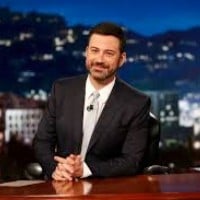 James Christian "Jimmy" Kimmel is an American television host, comedian, writer, and producer. He is the host and executive producer of Jimmy Kimmel Live!, a late-night talk show that premiered on ABC in 2003. Kimmel hosted the Primetime Emmy Awards in 2012 and 2016, and the Academy Awards in 2017 and 2018.
He's super funny, very natural, fast-witted, great interviewer (has great conversations). He's so likable, reminds me of my best friends. His skits are hilarious and his monologues are always the best. He provides news in the form of comedy that's informative and entertaining.
He is the best. Very original. Hands down beats all others!
Really funny guy, always crack's me up.
Madly in love
3
Ellen DeGeneres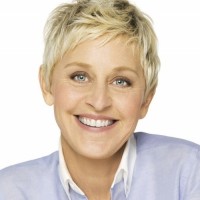 Ellen Lee DeGeneres is an American comedian, television host, actress, writer, producer, and LGBT activist. DeGeneres starred in the popular sitcom Ellen from 1994 to 1998 and has hosted her syndicated TV talk show, The Ellen DeGeneres Show, since 2003.
Best sense of humor. She makes me laugh on a bad day. She uses the show to make people's life so much better.
Aw, you gotta love Ellen. She makes me crack up every time I watch it. I can't wait for new episodes.
Ellen is the best. She can always cheer me up, whenever I had a bad day.
Her talk show program is so so funny. You can't stop laughing when you're watching her
4
David Letterman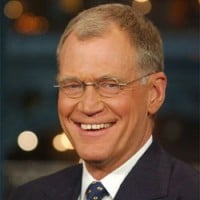 David Michael Letterman is an American former television and radio host, comedian, writer, producer, and actor.
How come David Letterman is on #9? This guy has a great sense of humour and could outwit anyone on the show
5
Craig Ferguson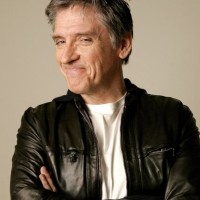 Craig Ferguson is a Scottish-American television host, comedian, author and actor. He was the host of both the syndicated game show Celebrity Name Game, for which he has won two Daytime Emmy Awards, and of Join or Die with Craig Ferguson on History.
The first Late Late show with Craig left me crying from laugh. I think I got a sixpack that day. After that, I am a fan. Only Carson and Conan are to come close.
His quick wit, his power over the stage/audience is insane. He is definitely underrated.
Best sense of humour, and always knows what to say!
Simply unique, he don't do rehearsals on his show, genuinely funny, trademark awkwardness with his guest, sadley underrated
6
Johnny Carson
John William "Johnny" Carson was an American television host, comedian, writer, producer, actor, and musician, best known for his 30 years as host of The Tonight Show Starring Johnny Carson.
He should be on the top. This man was funnier than all the others combined. The Best late night host ever.
How can he be rated so low?... Must be the age of voters... He's the BEST EVER!
7
Jimmy Fallon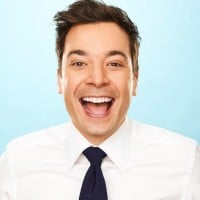 James Thomas "Jimmy" Fallon is an American comedian, television host, actor, singer, writer, and producer.
Fallon is clearly one of the most likeable personalities on television, as is affirmed by the Tonight Show's high ratings. Is he the funniest guy on T.V.? No. But you definitely feel like he could be your best friend, and he's probably the least divisive comedian out there (take that as you will... I prefer a comedian who is not afraid to be a little edgy or to speak their mind, but there is certainly value in having a television personality that can unite everyone with his pleasant and non-controversial humor).
He can cheer you up no matter what! When I'm in a bad mood, watching clips from his show (or generally anything he has done throughout the years) is the only thing that makes me feel good. You're very talented and unique Jimmy! Thank you for spreading smiles all over the world!
Jimmy Fallon laughs at his own jokes and that makes me laugh. He has great comedic timing and he seems so approachable. His humor is original and fun
Just by watching him laugh, makes me want to laugh. When he laughs, its not fake. He makes me laugh all the time.
8
John Oliver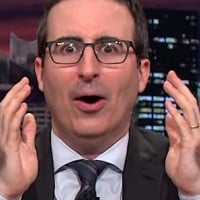 John William Oliver is an English comedian, writer, producer, political commentator, actor, and television host. Oliver started his career as a stand-up comedian, both in the United Kingdom and United States.
John is BRILLIANT! not only does he talk about important issues, but the humour I haven't laughed like that in ages
9
Seth Meyers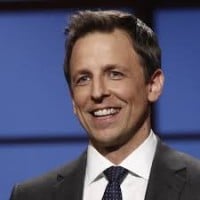 Seth Adam Meyers is an American comedian, writer, producer, actor, and television host. He hosts Late Night with Seth Meyers, a late-night talk show on NBC. Prior to that, he was a cast member and head writer for NBC's Saturday Night Live and hosted the show's news parody segment, Weekend Update.
Very comical, his satire is great. His closer look segments are awesome.
Really underrated. Jokes Seth can't tell is great. He's also really good on Weekend Update on SNL.
10
Jay Leno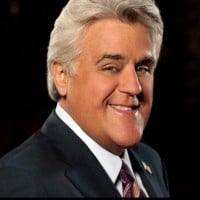 James Douglas Muir "Jay" Leno is an American comedian, actor, writer, producer, and television host. After doing stand-up comedy for years, he became the host of NBC's The Tonight Show with Jay Leno from 1992 to 2009.
Leno was part of an era before late night talk shows were just all news and angry political jabs.
The Contenders
11
Steve Harvey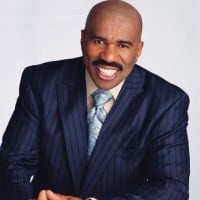 Broderick Stephen Harvey, known professionally as Steve Harvey, is an American comedian, television host, producer, radio personality, actor, and author.
He has got a unique style and interacts very well with guests and audience. Very funny indeed
12
Alex Jones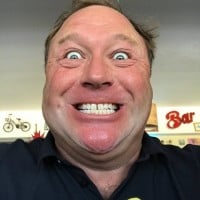 Alexander Emric Jones is an American radio show host and conspiracy theorist. He hosts The Alex Jones Show from Austin, Texas, which airs on the Genesis Communications Network across the United States and online.
13
Trevor Noah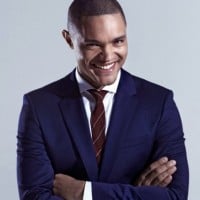 He is the guy who can do spot-on impressions of celebrities. He can do hard accents like Russian, Indian. He can make anybody laugh anytime and anywhere. He is the next king of comedy.
He's not only insightful, delightfully witty, intelligent and lest I forget, sweetly handsome. He's my top favorite.
14
Graham Norton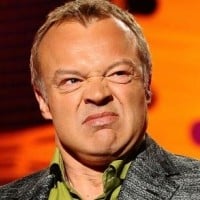 Graham William Walker, better known by his stage name Graham Norton, is an Irish television and radio presenter, comedian, and actor based in the United Kingdom.
Graham Norton is the funniest period. Don't belive me go watch his shows on YouTube. His shows are amazingly fun to watch and he has such a quick wit!
15
Stephen Colbert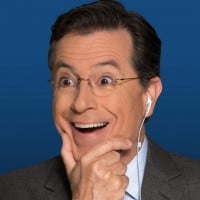 Stephen Tyrone Colbert is an American comedian, writer, producer, actor, media critic, and television host.
You peeps are all forgetting to watch T.V. if you didn't vote for Stephen because he's the best!
Been a fan of conan for a long time, still am. No others could be funnier other than Craig ferguson.. But after seeing the new late show with stephen colbert, I think he's the funniest n wittiest.
16
Dick Cavett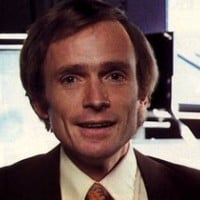 17
Bill Maher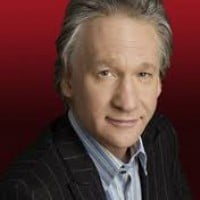 William "Bill" Maher is an American comedian, writer, producer, political commentator, actor, media critic, and television host.
18
Jon Stewart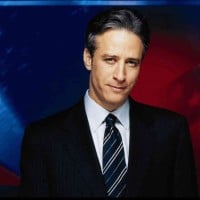 He is very intelligent and witty. One of the best talk show hosts of all time. He always makes you laugh and is much better than Jimmy Fallon.
19
Sean Hannity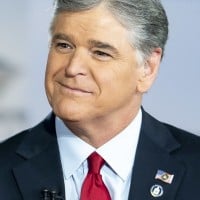 Sean Patrick Hannity is an American talk show host and conservative political commentator. Hannity is the host of The Sean Hannity Show, a nationally syndicated talk radio show. He also hosts a cable news show, Hannity, on Fox News.
20
Arsenio Hall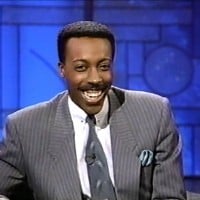 21
James Corden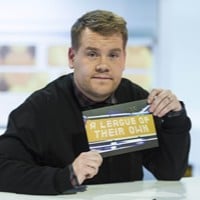 James Kimberley Corden OBE is an English actor, comedian, and television host. He hosts The Late Late Show with James Corden, a late-night television talk show on CBS.
He makes me laugh
22
Lewis Black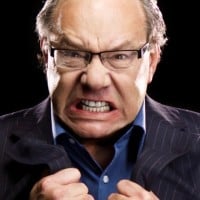 Funny guy. Spits out wise cracks like bullets and never misses his target.
23
George Lopez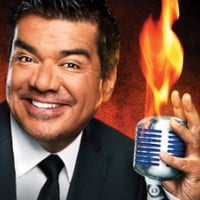 George Lopez is an American comedian, actor, and talk show host. He is known for starring in his self-produced ABC sitcom George Lopez.
He is very funny especially with the faces he makes.
24
Larry the Cable Guy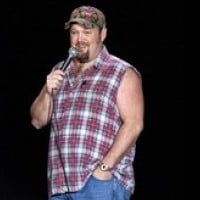 Daniel Lawrence Whitney, known professionally by his stage name Larry the Cable Guy, is an American stand-up comedian, actor, former radio personality and comedian.
25
Chelsea Handler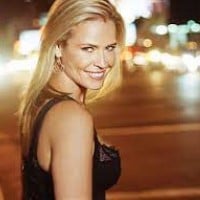 PSearch List