Best Actors and Actresses in a Sci-fi TV Show
The Top Ten
1
Jared Padalecki - Supernatural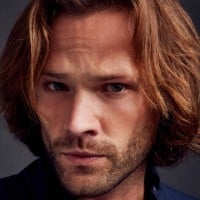 Jared Tristan Padalecki is an American actor. He is best known for playing Sam Winchester is the CW series Supernatural. He grew up in Texas and rose to fame in the early 2000s after appearing on the television series Gilmore Girls as well as such films as New York Minute and House of Wax.
I'd like to see Jared get the recognition he deserves.

Walker is going to grow his fan-base so much that he's going to go up another level in stardom.

I hope he'll still be able to be & about in his home town without getting chased by his fans.

Jared is special, and I hope the network realizes just how extraordinary he is.

If he gets film offers, I really hope the network will work with the film studios to allow time for Jared to pursue outside projects.

I don't think aging will affect his popularity at all, and someday I hope to see him get nominated for an Academy Award.
His acting skills... They are really WOW! Because of this, I am watching Supernatural, going through Seasons 1- 15 for the fifth time now. As an unbiased observer, I see that Jared is the best actor of all. I see his dedication to his Sam. He has made several breakthrough performances throughout the epic Supernatural storyline. His performance in the Prophet and Loss is the best of all breakthrough performances, simply because I have learned the back story of that performance. As a very underappreciated, undervalued actor, HE SIMPLY DESERVES A REAL RECOGNITION!
Jared is such an amazing actor, and deserves so much more recognition. He's been great since S01E01, but has gotten more brilliant as Supernatural has gone on. He blew me away in the S8 finale, giving a stunning performance, that I am still in awe over!
I'm really getting upset, Jared Padalacki should be way ahead of these guys! He's the best and will be the best yet to come! He's just now starting in his prime! Just think how good he'll be in a couple more years!
2
Jensen Ackles - Supernatural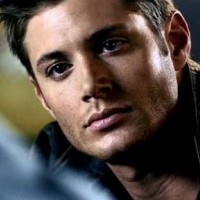 Jensen Ross Ackles is an American actor and director. He is mostly known for his role as Dean Winchester on the CW fantasy series Supernatural. He is also known for his roles in television as Eric Brady in Days of Our Lives, which earned him several Daytime Emmy Award nominations, as well as Alec/X5-494 ...read more.
Right where he belongs! On top!
Jensen is a great actor and unfortunately, he is not appreciated as much as he should be!
I'm not being biased here, but Jensen Ackles' acting skills are just perfect! Nobody can possibly do better than him, he's a Hallmark! And, oh, his pretty face is just Perfection! Plus, his voice is so out-of-this-world! I just don't think anybody even comes near Jensen, in any regard!
Jensen is caring & generous. He's charismatic. He really shows his love for his fans. He's values friendship. He is dedicated to portraying Dean Winchester in a way that we love & could never imagine being brought to life by anyone else.
This man can do anything. Act, sing, dance, name it. Jensen Ackles is one spectacular actor. When he laughs, I laugh. When he cries, I cry. I think he deserves all the best actor awards!
Jensen Ackles incredibly talented, sexy handsome actor. Really awesome man, beautiful outside and inside. Wonderful human being. I Love him
3
David Tennant - Dr. Who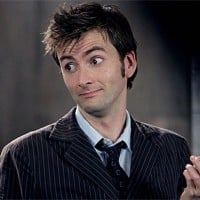 David Tennant is a Scottish actor known for his roles as the Tenth Doctor in the British television series Doctor Who, Alec Hardy in Broadchurch, Giacomo Casanova in the TV serial Casanova, Kilgrave in Jessica Jones, and Barty Crouch, Jr. in the Harry Potter movie series.
Someone who really KNOWS how to act, who can make us cry and laugh within 30 seconds...
Charming from the first moments, his character is both dramatic and hilarious, so sincere and noble, that he actually takes you all the way through the adventures and hardships, and you really do stick with him to the very end
Mu favorite doctor. He could be so terrifying, but you couldn't help but love him.
4 Brent Spiner - Star Trek: The Next Generation
5
Tom Baker - Dr. Who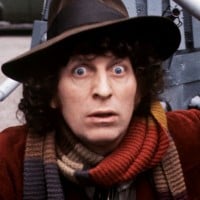 Thomas Stewart Baker is an English actor. He is best known as the fourth incarnation of the Doctor in the science fiction series Doctor Who from 1974 to 1981, a longer tenure than any other actor, and for the narration of the comedy series Little Britain.
6 DeForest Kelley - Star Trek: The Original Series
7 Michael Dorn - Star Trek: The Next Generation
8
William Hartnell - Dr. Who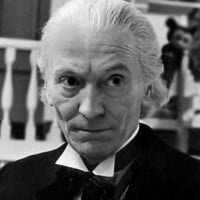 9
Patrick Stewart - Star Trek: The Next Generation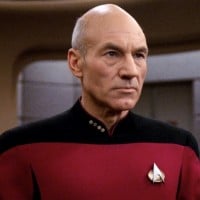 Sir Patrick Stewart is an English actor whose career has included roles on stage, television, and film.
10
Ian Somerhalder - The Vampire Diaries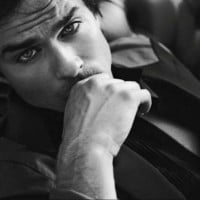 Ian Joseph Somerhalder is an American actor, model and director. He is known for playing Boone Carlyle in the TV drama Lost and Damon Salvatore in The CW's supernatural drama The Vampire Diaries.
He is also the best
The Contenders
11
Leonard Nimoy - Star Trek: The Original Series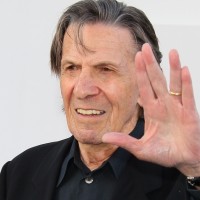 12
Alyssa Milano - Charmed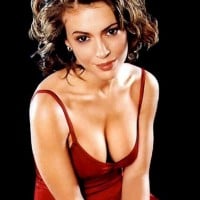 Alyssa Jayne Milano is an American actress, activist, producer and former singer. She is best known for her roles in Who's the Boss?, Melrose Place, Charmed, My Name is Earl, Mistresses and Wet Hot American Summer: 10 Years Later.
13
Gillian Anderson - X-files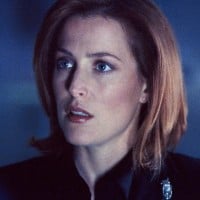 Gillian Leigh Anderson is an American-British film, television and theatre actress, activist and writer.
She's amazing, a groundbreaking character for television!
14
William Shatner - Star Trek: The Original Series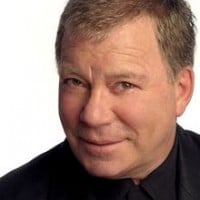 William "Bill" Shatner is a Canadian actor, singer, author, producer, director, spokesman, and comedian.
15
Sarah Michelle Gellar - Buffy the Vampire Slayer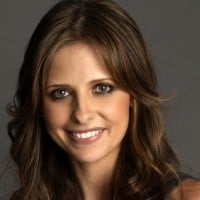 Sarah Michelle Gellar is an American actress, producer and entrepreneur. After being spotted by an agent at the age of four in New York City, she made her acting debut in the made-for-TV movie An Invasion of Privacy.
She has to be number one nobody can come close to her.
16
Matthew Fox - Lost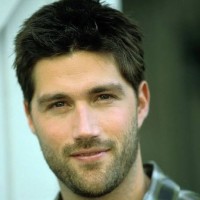 17
David Duchovny - X-Files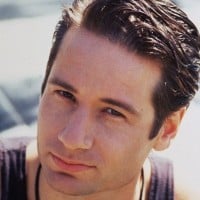 David William Duchovny is an American actor, writer, producer, director, novelist, and singer-songwriter.
The most iconic character in the entire world. The only one that never changed (like his partner). He has been always the same perfect hero from the first episode until the end.
The heart, the soul and the mind of The -Xfiles. I love to see how he deals with his boss Skinner, his girlfriend Scully and his friends The Lonely Gunmen.
He is the bravest man in the world.
The Best Character Ever! A real hero who does not have super powers just intelligence. A man that never gives up.
I love Mulder and Hank Moody.
18
Billie Piper - Doctor Who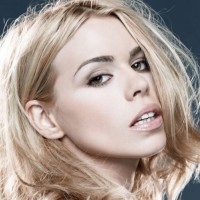 Billie Paul Piper is an English singer, dancer and actress . She is best known for her role as Rose Tyler in the BBC sci-fi series Doctor Who .
19
Tom Wellings - Smallville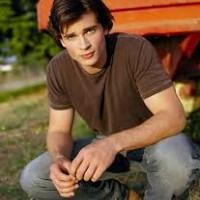 20
Jeffrey Dean Morgan - The Walking Dead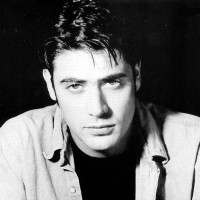 21 Naveen Andrews - Lost
22 Richard Dean Anderson - Stargate SG-1
23
Rose McGowan - Charmed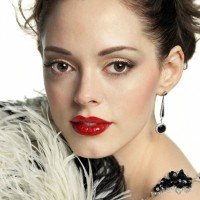 24
Jeri Ryan - Star Trek Voyager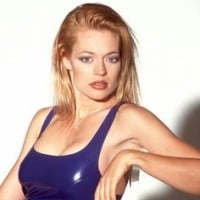 Best lips on television
25
Jon Bernthal - The Walking Dead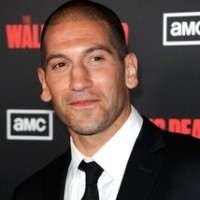 PSearch List