Top Ten Best Netflix Original TV Series
The Top Ten
1
Stranger Things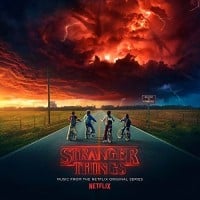 Stranger Things is an American science fiction-horror Netflix original television series created, written, directed and co-executive produced by the Duffer Brothers, Matt and Ross Duffer, as well as co-executive-produced by Shawn Levy and Dan Cohen.
Life-changing. Season 1 was perfect in its (apparent) linearity, featuring some great drama as well as very tense moments and atmosphere. The 2nd season was its natural prosecution with just a slight drop on average quality, but an amazing character development for Steve. Season 3 was, in my opinion, the most underwhelming to date, despite trying to explore new plotlines, however the final episode was one of the series' peaks. As for Season 4 there isn't much to say, it was simply phenomenal. Intriguing new and old villains, very few filler moments, incredible soundtrack, and a countless number of intense scenes. Out of 9 episodes, at least 4 ("Dear Billy" and the last 3) are masterpieces.
The actors offered very good to great performances too, expecially Millie Bobby Brown. Hats off to the Duffer Brothers.
I just started watching this show recently, and it's amazing! The episodes might be a bit long, but it is really, really entralling. Their fourth season is by far their best. They really went out. Can't wait to see what they come out with next!
Stranger things is by far the best Netflix original series. Like, holy cow its such a good show. The young kids potrayed their characters so smoothly- Millie even improvised Eleven's head nudge when she breaks stuff- And I love how they could slip on some comedy even though it's a sci-fi, thriller, and drama show. Winona Ryder's acting as a mom is incredible and Noah schnapp's performance on season 2 was just overall amazing. Can't wait for season 3
Incredible show, such a great and nostalgic story with some amazing characters. Whatever genre you're a fan of, you'll likely find something worth watching in Stranger Things. Go ahead and see it!
2
BoJack Horseman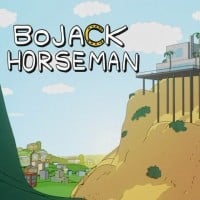 BoJack Horseman is an American adult animated sitcom created by Raphael Bob-Waksberg. The series stars Will Arnett as the title character, BoJack Horseman.
My favorite show of all time. A perfect mix of depression and comedy and many memorable characters.
A hilarious new comedy about a washed up actor who just happens to be a horse!
Never have I seen such an accurate portrayal of depression and self loathing in my life, should be #1 without a doubt
One of the saddest shows so far.
3
House of Cards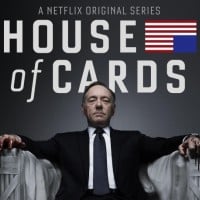 House of Cards is an American political drama web television series created by Beau Willimon. It is an adaptation of the BBC's mini-series of the same name and is based on the novel by Michael Dobbs.
This isn't just a best Netflix original show, it's one of the best shows ever!
No question about it easily number 1.
Best until Season 6
4
Orange is the New Black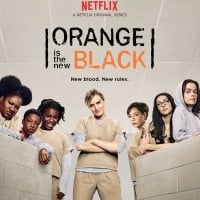 Orange Is the New Black is an American comedy-drama web television series created by Jenji Kohan for Netflix.
This show MADE Netflix.
You cannot describe the feeling of first seeing characters that actually look and feel like you. It's just too much.
This show deserves the #1 spot. It's addictive and just overall incredible. The building drama is just incredible.
This show's been really successful. I don't watch it, but its seems interesting.
So funny, I can't stop laughing in each episode!
5
Marvel's Jessica Jones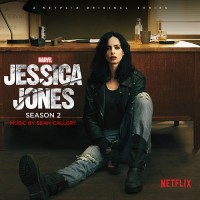 Season one of Jessica Jones was fantastic. Wish we had more of Kilgrave!
I'm gonna get killed for this, but I enjoyed this show more than DD.
6
Marvel's Daredevil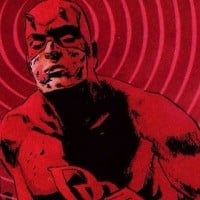 Best choreographed fight scenes in a T.V. show ever. Wilson Fisk is the most entertaining marvel villain ever other than Loki or tom Hiddleston. WATCH IT
I told myself if this wasn't at least top 3 I'd kill myself. Guess these are my last words.
Why is Jessica Jones above this have you people even seen that show.
This should be way higher in the list I love this show!
7
13 Reasons Why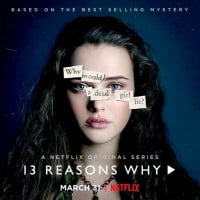 13 Reasons Why is an American teen drama streaming television series developed for Netflix by Brian Yorkey, based on the 2007 novel Thirteen Reasons Why by Jay Asher. The series revolves around high school student Clay Jensen and the aftermath of high school student Hannah Baker's suicide. Before her death, she leaves behind a box of cassette tapes in which she details the reasons why she chose to end her life as well as the people she believes are responsible for her death. ...read more.
I'm watching the first episode right now. It's good so far. However, this show is very controversial for its subject matter.
No other show can hit directly to the core of your heart than this show. Period
So touching.
If you're listening to this tape, your one of the reasons why
Can't wait until Season 4.
8
Narcos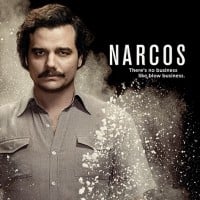 I'm surprised this isn't top 3! This show is awesome! But I'm glad stranger things is number 1 because it's my favorite show. I would have narcos at either 2 or 3 though.
9
Unbreakable Kimmy Schmidt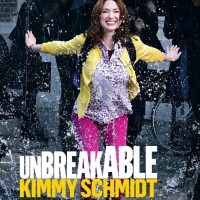 Unbreakable Kimmy Schmidt is an American web television sitcom created by Tina Fey and Robert Carlock, starring Ellie Kemper in the title role, that has streamed on Netflix since March 6, 2015. Originally set for a 13-episode first season on NBC for early 2015, the show was sold to Netflix and given a two-season order.
Tina Fey's talent as a comedic writer is once again evident in her second sit-com. Great writing, unique characters, & lots of great references/actor callbacks for fans of her previous creation, "30 Rock."
One of the best shows on Netflix. Definitely better than 13 Reasons Why and Stranger Things.
10
A Series Of Unfortunate Events
I first saw the 2004 movie with Jim Carrey when I was young, and again when I was at school, and it was interesting.

I watched this with my mom, it was very entertaining, and she thought it was too, though she thought it was a bit weird.
The story was about the parents' house being burned by Count Olaf, and the 1st season was spot on.
The 3rd episode had a jumpscare and the last episode was the most intense of S1 by far, with skeletons, a man about to be sawed in half, and one of the side-villains fell into a furnace (though offscreen).

When I saw other people's experiences, they saw S1 & S2, and they said S2 was too dark and grim for children, like Harry Potter, with lots of intense sequences of murder and sexual innuendos, as well as a bit of profanity.

Yet while I knew this was comedy, I also realized it was a drama, so it was a dramedy, and it includes psychological thrills.

I realized me and my mom should've read the novels 1st, knowing that this ...more
this is the only Netflix orginal I would watch if I was limited to only one show. I binged watched it a couple years ago. It's full of suspense, drama, and plot twists! There were a fair amount of deaths that got me. I even started getting into the book series. I'm only missing The Vile Village. Would recommend it to children 12 years and up!
Anyone who read the book probably knows that this is 100% accurate. Word for word. Now that's dedication.
Amazing. On a scale of 1-10, I would give it an 11. (Stranger Things fans screaming in the distance, myself included)
The Contenders
11
Little Witch Academia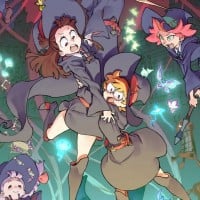 Little Witch Academia (リトルウィッチアカデミア Ritoru Witchi Akademia) is an anime adaptation to the original eponymous film and its sequel, The Enchanted Parade. It began broadcasting on January 8, 2017 in Japan on TV and January 9, 2017 in the Netflix streaming site. The series ran for ...read more.
12
The Crown
Alongside Hilda, this is one of the very few Netflix shows I love. As a fan of the modern British family, I just had to watch it. This show deserves more love. by the way it's a drama, not a documentary, so don't be surprised if some things or events are changed or fictional. To anyone who wanna complain about historical inaccruacy, I suggest watching a documentary instead.
13
Master of None
Whoever hasn't been graced by this show yet is seriously missing out. Of all the dramedies that have come from Netflix, none have come so close to capturing what it truly means to be human as the endearing 20 episode series from Aziz Ansari. With laughs that range anywhere from highbrow subtlety to easy innuendos to all around fun observations on the single life in New York, to emotional gut punches I won't mention as to avoid spoilers, this show is a richly entertaining roller coaster of emotions that Ansari has graciously granted everyone a ticket to ride. Just don't hold your breath for Season 3. It won't be here for a long while.
14
Big Mouth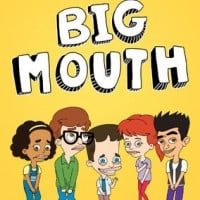 Big Mouth is an American adult animated sitcom created by Nick Kroll, Andrew Goldberg, Mark Levin, and Jennifer Flackett featuring teens based on Kroll and Goldberg's upbringing in Westchester County, New York, with Kroll voicing his fictional self.
Unpopular opinion: Big Mouth is better than Stranger Things.
15
Hilda
Best cartoon on Netflix. Hilda may seem like a typical Gravity Falls-style fantasy, but it is so original. The art style and visual is stunning, and main characters are so likable. Even the protagonist, Hilda's mom is likable, while most shows make a mother in a fantasy show look overly-stubborn like "This isn't real".
I love this show. It is super underrated. If you are into mystery, then please watch one episode. You won't regret it.
This show got me to enjoy mystery. Also season 2 is coming out. Yay.
A highly underappreciated show on Netflix.
16
Cobra Kai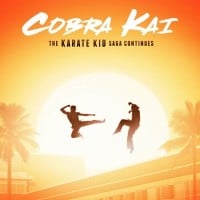 The show is so good and should be top 5 with Peaky Blinders and Stranger Things.
Cobra Kai one of the best shows on Netflix. Can't wait for season 4!
Single best show on Netflix!
17
Skylanders Academy
I used to love this show a lot. I enjoyed this show because it turned an underrated game into an amazing show. Check it out! If this looks interesting to you then watch it.
I loved this show and the theme song too.
18
Squid Game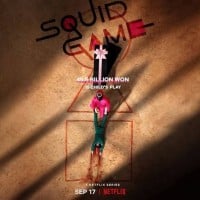 I'm surprised that it's only 44, I thought that it was in the top 10.
I liked this series, the characters are wonderful and even the meaning and the history
Let's get this bad boy where it belongs!
Squid Game the best
19
Castlevania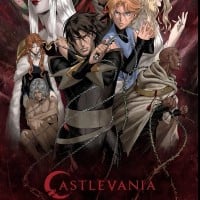 20 Lucifer
21
Money Heist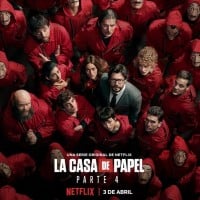 Gives me huge prison break vibes... a phenomenal show!
Should be way higher
22
The Punisher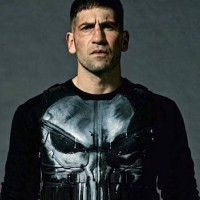 Marvel's The Punisher, or simply The Punisher, is an American web television series created for Netflix by Steve Lightfoot, based on the Marvel Comics character of the same name.
When I'm having a stressful day, watching specific episodes of The Punisher truly helps. Russo was such a great villain. And the Punisher… a true bad a**.
23
Travelers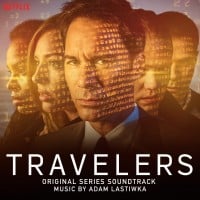 24
The Queen's Gambit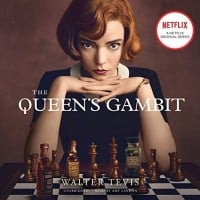 25
Trollhunters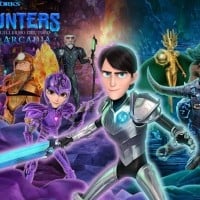 This is one of the most amazing cartoons of the decade that combines a good plot with good characters. And it sets up a connected universe. Something that has never been done on kid's television before
I love this show. It was interesting from the beginning. The plot and the characters are the best parts. This show is one of the best.
This was an amazing series.
PSearch List