Top 10 Most Stereotype Using TV Shows of All Time
There are a few shows that abuse stereotypes way too much.

The Top Ten

1 Jessie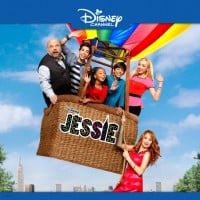 Jessie is an American sitcom that originally aired on Disney Channel from September 30, 2011 to October 16, 2015. The series was created and executive produced by Pamela Eells O'Connell and stars Debby Ryan as Jessie Prescott, a small town Texas girl who moves to New York City to try to become an actress, but instead she becomes a nanny to a high-profile couple's four children: Emma Ross (Peyton List),... read more
As a young kid, I used to love this show but as I'm older now, I'm now realizing the harmful stereotypes.
Babysitter only in it for the money and her lover, dumb blonde whose obsessed with boys, foreign Indian kid with a pet lizard and a heavy accent, the troubled son who only wants to be a rebel, the sassy little black girl, and the fat house servant.

All overly used and toxic stereotypes.
I agree, these are extremely commonly used stereotypes. But there are stereotypes everywhere. Stereotypes were created to be used. (In theatre, we just learned about Commedia Dell'arte, basically the birth of stereotypes, so I'm trying to not go into a full lesson on that lol). What I'm trying to say, is that you shouldn't wrong a show because or using stereotypes. They are used because they are enjoyable. I didn't watch Jessie much, so I'm not super familiar with it, but I think that stereotypes should be judged based on how they are used.
2
Total Drama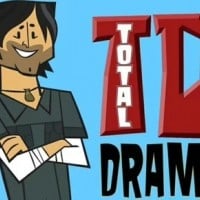 Total Drama is a Canadian animated comedy television series which is a homage and parody to the conventions commonly found in reality television.
That's what makes the show so entertaining, though. You've got the type A, the dumb blonde, the popular b-i-t-c-h, the dumb jock, the wannabe jock, the cynical kid who's smart but lazy, the fat and gross guy, and others. It's the clashing of the stereotypes that makes it funny.
Despite Total Drama MADE to be full of stereotypes, I think some of these stereotypes are a bit.. wrong. Don't get me wrong, I loved this show, but the way Owen and Izzy were portrayed was horrible, same with Gwen and Lindsay.
Well yeah, but that's what makes this show iconic, super entertaining.
3
A.N.T. Farm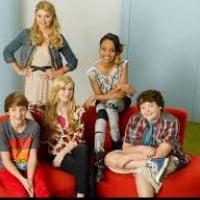 A.N.T. Farm is an American teen sitcom which originally aired on Disney Channel from May 6, 2011 to March 21, 2014.
4
Victorious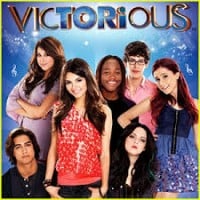 Victorious is an American sitcom created by Dan Schneider that originally aired on Nickelodeon from March 27, 2010 through February 2, 2013 . The series revolves around aspiring singer Tori Vega, a teenager who attends a performing arts high school called Hollywood Arts High School, after taking her older sister Trina's place in a showcase while getting into screwball situations on a daily and more and more adventures. Tori Vega is played by actress Victoria Justice.
Jade and Beck is the most greatest relationship in Nickelodeon history before Carly and Freddie and Drake and Mindy.
Hm... we've got the dumb chick who dyes her hair, the mean goth, the annoying cling-on, the nerd, and loads of other obvious stereotypes. And they don't pull them off well, either.
5
Tom and Jerry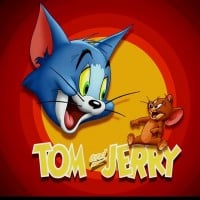 Tom and Jerry is an American animated series of comedy short films created in 1940 by William Hanna and Joseph Barbera. Best known for its 161 theatrical short films by Metro-Goldwyn-Mayer, the series centers on a rivalry between the title characters Tom, a cat, and Jerry, a mouse. Many shorts also feature several recurring characters.
Tom and Jerry isn't stereotyped.
6
2 Broke Girls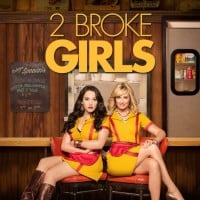 2 Broke Girls is an American television sitcom that aired on CBS from September 19, 2011 to April 17, 2017. The series was produced for Warner Bros. Television and created by Michael Patrick King and Whitney Cummings. Set in the Williamsburg neighborhood of Brooklyn, New York City, the show's plot follows the lives of friends Max Black (Kat Dennings) and Caroline Channing (Beth Behrs). Whereas Caroline was raised as the daughter of a billionaire, Max grew up in poverty, resulting in differing perspectives on life, although together they work in a local diner while attempting to raise funds to start a cupcake business.
It's just unfunny, immature, sexist and patronising humour. And yet, the stereotypical blonde idiot who this is directed at is what makes it so popular.
Thank God this show is on here!
7
iCarly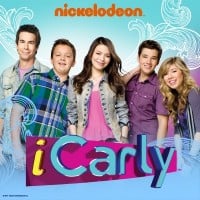 iCarly is an American teen sitcom that ran on Nickelodeon from September 8, 2007 until November 23, 2012. The series, created by Dan Schneider, focuses on teenager Carly Shay, who creates her own web show called iCarly with her best friends Sam Puckett and Freddie Benson.
8
Glee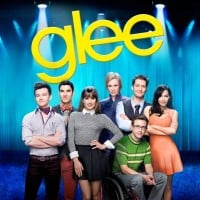 Glee is an American musical comedy-drama television series that aired on the Fox network in the United States from May 19, 2009, to March 20, 2015. It focuses on the fictitious William McKinley High School glee club, New Directions, which competes on the show choir competition circuit while its disparate members deal with social issues, especially regarding sexuality and race, relationships, and learning to become an effective team.
9
South Park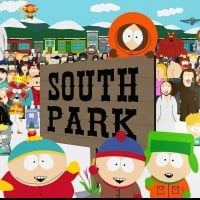 South Park is an American adult animated sitcom created by Trey Parker and Matt Stone for the Comedy Central television network. The show is about four boys, who are Stan Marsh, Kyle Broflovski, Eric Cartman, and Kenny McCormick, and their adventures in South Park, Colorado.
How could you forget South Park? That show abuses just about every stereotype imaginable.
It's supposed to offend as much people as possible. But South Park is still awesome.
You have no tastes in T.V.. You hate Robot Chicken and South Park? How?
10
Sam and Cat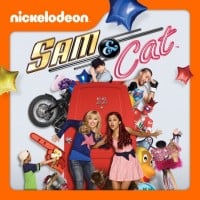 Sam & Cat is an American teen sitcom that originally aired from June 8, 2013, to July 17, 2014, on Nickelodeon. It is a crossover spin-off/sequel of both iCarly and Victorious.
This is like icarly
The Contenders
11
The Fairly OddParents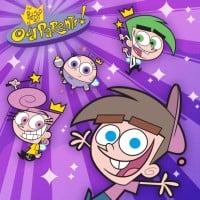 The Fairly OddParents is an American animated television series created by Butch Hartman for Nickelodeon.
Hmm...let's see: The retarded parents, the evil babysitter who the parents always believe, the smart sister and dumb brother, the main character who is always treated unfairly, and many more. As much as I love this show, I gotta admit that there's a lot of stereotypes.
12
Family Guy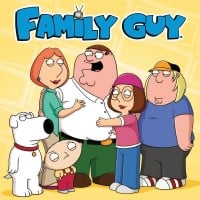 Family Guy is an American adult animated sitcom created by Seth MacFarlane for the Fox Broadcasting Company. The series centers on the Griffins, a family consisting of parents Peter (Fat, Idiotic Dad) and Lois (Nagging Bitchy Wife), their children Meg (Socially Awkward Daughter) Chris (Fat, Idiotic Son), and Stewie (Sociopathic and Genuine Infant); and lastly Brian (Anthromorphic Pet Dog). The show is set in the fictional city of Quahog, Rhode Island, and exhibits much of its humor in the form of cutaway gags that often American culture. ...read more.
13
Beauty and the Beast (2012)
It isn't that big but they took the blonde stereotype and changed it with red haired girls
14
Spongebob Squarepants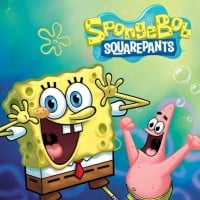 SpongeBob SquarePants is an American animated television series created by marine biologist and animator the late Stephen Hillenburg for Nickelodeon. SpongeBob is currently the most popular show on Nickelodeon, as well as the longest running show, running for 23 years, and is beginning its 13th season. The show revolves around a sea sponge called SpongeBob SquarePants and his adventures under the sea. The show is considered to be one of the best Nickelodeon and cartoon shows of all time.
Mr. Krabs the greedy man
15
Phineas and Ferb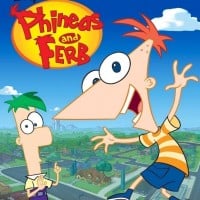 Phineas and Ferb is an American animated comedy-musical television series. Originally broadcast as a one-episode preview on August 17, 2007 and again previewed on September 28, 2007, the series officially premiered on February 1, 2008 and ended on June 12, 2015 on Disney Channel, and follows Phineas ...read more.
16
Mickey Mouse Clubhouse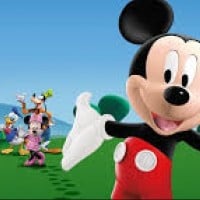 Mickey Mouse Clubhouse is an American computer-animated interactive children's television series which aired from May 5, 2006, to November 6, 2016. The series, Disney Television Animation's first computer animated series, is aimed at preschoolers.
17
Everybody hates Chris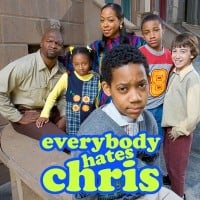 Everybody Hates Chris is an American period sitcom that is based on the troubled teenage experiences of comedian Chris Rock during the 1980s. The show is set between 1982 and 1987, although Rock himself was a teenager between 1978 and 1984, having been born in 1965. The show's title parodies the hit ...read more.
18
Ni Hao Kai-Lan
Ni Hao Kai-Lan was straight up full of racist stereotypes. Not only was the accent so heavily used, but the "Every Asian likes monkeys" stereotype was so heavily used in this. I wouldn't say it's the most stereotypical show ever, but it isn't the best for kids.
This just shows the stereotypes and things that people think about Asian people, more specifically Chinese people
19
Liv and Maddie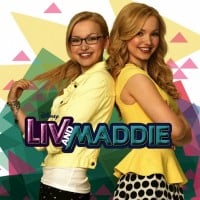 Liv and Maddie is a live-action Disney Channel sitcom that started on July 19, 2013, and ended on March 24, 2017. It is about two identical twin sisters named Olivia "Liv" Rooney and Madison "Maddie" Rooney (both portrayed by actress Dove Olivia Cameron; born in January 1996 as Chloe Celeste Hosterman) who reunite after one of them, Liv, returns to her home to see her family after four years of starring... read more
No tryna be rude but Why does opinionsarenotwrong put Liv and Maddie on worst lists though he likes it?
Kinda weird that Disney1994 remixed this first even though he likes it
20
Caillou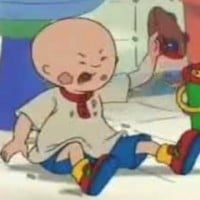 Caillou is a Canadian educational children's television series that was first shown on Teletoon (both English and French versions), with its first episode airing on the former channel on September 15, 1997; the show later moved to Treehouse TV, with its final episode being shown on that channel on October ...read more.
21
Shake It Up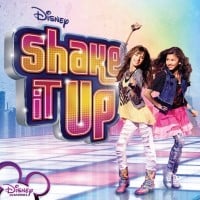 Shake It Up (sometimes stylized as Shake It Up!) is an American sitcom that originally aired on Disney Channel in the United States from November 7, 2010 to November 10, 2013. Created by Chris Thompson and starring Bella Thorne and Zendaya, the show follows the adventures of CeCe Jones (Bella Thorne) ...read more.
22
Make It Pop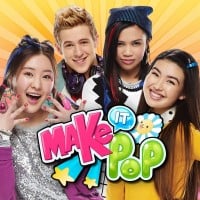 Make It Pop is a K-pop inspired Canadian–American musical comedy series in a telenovela-like format that currently airs on Nickelodeon in the United States and on YTV in Canada.
23
Adventure Time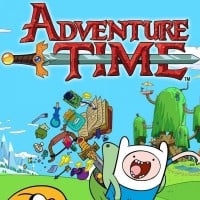 Adventure Time is an American animated television series created by Pendleton Ward for Cartoon Network. The series follows the adventures of a boy named Finn (voiced by Jeremy Shada) and his best friend and adoptive brother Jake (voiced by John DiMaggio)—a dog with the magical power to change shape ...read more.
24
Jake And The Never Land Pirates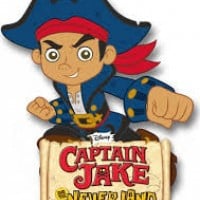 Jake and the Never Land Pirates is an Annie Award-winning musical and interactive American children's animated television series shown on Disney Junior.
25
Austin & Ally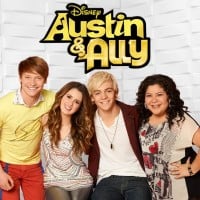 Austin & Ally is an American teen sitcom that premiered on Disney Channel on December 2, 2011, and ended on January 10, 2016. The series was created by Kevin Kopelow & Heath Seifert, the writers and producers of the Disney Channel sitcoms Sonny with a Chance and Jonas.
PSearch List