All Time Hottest Disney Channel Girls
The Top Ten
1
Selena Gomez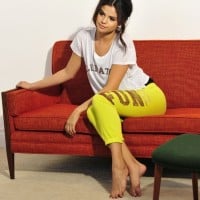 Selena Marie Gomez is an American actress and singer. She is best known for songs like "Come & Get It", "Good For You", "Same Old Love", and "It Ain't Me". Selena Gomez's voice is mezzo-soprano but she usually sings in alto. She is best known for her role as Alex Russo in Wizards of Waverly Place.
I agree that she is so beautiful. But we shouldn't judge people by their looks. It doesn't really matter. I know you've probably heard this a million times already but I'll say it again... it's what is on the inside that matters. I'm not saying Selena Gomez isn't good, she actually is my one of favourite disney channel actresses. I don't really think they should have made this chart, I know this is just my opinion, but I'm sure there are lots of other people who agree with me. If you are one of them post a comment and back me up. I do agree though, that Selena Gomez is the best, and is so pretty, but that is not my point. Actresses shouldn't be judged by their looks, it's not right
I love her looks, her songs, and her voice
She is very beautiful and her best song is slow down
I love her styles
And how she can keep a crowd on their feet
You go selena!
You are my life time roll model and please don't become like miley cyrus
Because every star roll model iv had has turned bad
Don't BE ONE OF THEM
You have a lovely voice, and your very beautiful I wish I was you.
My favorite color is green like you and yellow
Love your #1 biggest fan in the world
Keep up the good work!
She's so sweet, hot and doesn't try to be something she's not like the majority these days. Also she is honestly the kindest girl ever. Stop hating on her because of Bieber. He wasn't that bad back then and we don't know his actual personality. The thing that counts is that Selena never changed and always remained the same pretty, adorable girl she always was.
Selena Gomez is seriously just sexy! She is also one of the only stars on this list not to have gone down hill yet or lost most of her fame. Demi had an episode, Miley is turning all bad girl, Vanessa? Is she even famous anymore? Selena is the obvious choice. Shes not only beautiful, she has the whole package. And on top she is very humble, she is just overall a beautiful human being.
2
Vanessa Hudgens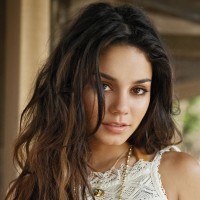 Vanessa Anne Hudgens is an American actress and singer. Hudgens rose to prominence playing Gabriella Montez in the High School Musical series.
Vanessa Hudgens is a Disney Star, and she really deserves to be number one on this list. She rocks any scene she's in, and every Disney fan (such as myself) can relate to her. Playing an innocent school girl in High School Musical, I find it impossible to get her songs out of my head. Gorgeous inside-out, from head to toe, she is by far one of the best Disney Channel actresses.
How is Hannah Montana first!? I don't really watch Disney Channel anymore and I don't really dislike anybody on this list but, I have to tell the truth. I do think that Selena is more talented and likeable than Vanessa but I can't deny that she is absolutely stunning! Selena is gorgeous but Vanessa just looks amazing!
She is so hot it makes me lose control of my self. I'm literally sitting on my couch looking at this pic and my whole body is just shaking in place. It makes me want to look up where she is and find her and just lose control. She is so sexy it shouldn't be physically possible for mother nature to have made that body. But she did and I love her for it. But not as much as I love venessa.
I am like seriously your #1 fan I think you should be the #1 hottest girl in the world and the only wishes I have is to meet you! My friend thinks I sound like you when I sing and I really happy about that! I really want to be a singer and star in a movie like high school musical you are my role model and if you can make my dream come true by meeting you and being in a movie I would never know how to repay you! I LOVE you VANESSA HUDGENS!
3
Miley Cyrus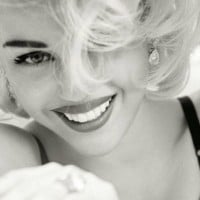 Miley Ray Hemsworth (born Destiny Hope Cyrus), known as Miley Cyrus, is an American singer, songwriter, and actress. She was born on November 23, 1992, in Franklin, Tennessee, to Tish Cyrus and Billy Ray Cyrus. Her voice type is Mezzo-Soprano and has 4 octaves. She became a teen idol starring as the character Miley Stewart in the Disney Channel television series Hannah Montana in 2006. After that Miley had numerous worldwide hits, such as ''Party in the USA'', '' We Can't Stop'', and ''Wrecking Ball''. On December 23, 2018 she got married to Australian actor Liam Hemsworth, but they divorced shortly after.
I'm going to be honest the first girl I have ever had a huge crush on was 1) Raven Simone, she started this list so I gotta give her the props. Second in command at 2) Aly Michalka she was super hot too on Phil of the future and I just couldn't remove my eyes from those double Ds. 3) Kim Possible, not human yeah I know but she is damn sure sexy and her side kick Ron always had me laugh out loud. 4) Miley Cyrus because even though she wasn't the best actress or singer she was some good damn eye candy. Last but certainly not least 5) Demi Lovato was the best because she could sing, act, and dances she is a Latino version of Raven Symone and she was the last Disney star I had a huge crush on like major.

Now lots of people want my opinion on Selena Gomez and the thing with her is I like her because she just seems full of youth, and is on the verge right now of getting into her adult phase. I think she will most likely become the next Alexa Vega because she can't sing that well but ...more
Miley is the only one who should be number one. She's the only one that has proven to the world that she was and she IS able to do GREAT thing. She's the only Disney Channel girl who stood out. She makes her own way out of the "big machine", Disney. Yes, she makes mistakes. Everyone does. This is life. She followed her own path, she makes a difference. And it's not because she cut her hair that she's not the hottest. She IS, absolutely. Beauty is not about having long hair or nice clothes and. Beauty is about mind, heart and soul. Miley radiates love and it's a mind, a heart and a soul as this one who's the hottest.
I can tolerate her the most compared to others in the top ten. I am not a fan of her songs, but I love her singing voice. People are saying she can't sing, but she can. I think she is pretty, too. I find it really disturbing how she sexualizes herself, but she probably does it so people see her as an adult, not a child pop star. She may never be Hannah Montana again, but that is her choice. She wants people to see her as someone who is an adult. I could just imagine how hurt she is from These other comments. Remember, Justin Bieber is always worst.
Miley you rock, I love your show I wish I could meet you in person you are my number one idole. And if I ever get a chance to meet you I would be so happy and I would thank you for making my dream come true I wish I could be like you, you are so pretty and I know I could never be as pretty as you. You have a very pretty smile and your hair is so pretty. I love all your songs like G.N.O. aLSO RIGHT HERE, AS I AM BUT MY FAVORITE ONE IS I miss you I would do the same thing and dedicaite it to my grandfather because he died 2 years ago and I miss him you are a great insperation to all the kids. And I wish I could be one of your sisters. You get to be with them and play and dance with them. I bet you have a great time with them my other dream is to go to one of your concerts I live in Atlanta Georgia my name means hope just like your middle name.
4
Ashley Tisdale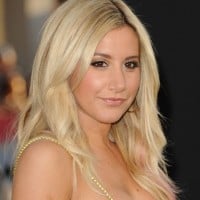 Ashley Michelle Tisdale is an American actress, singer, and producer. During her childhood, she appeared in more than 100 TV advertisements and had roles in theatre and television shows. She is well known for playing the character Maddie Fitzpatrick in the Disney Channel show "The Suite Life of Zack and Cody" and once in the spinoff "The Suite Life on Deck".
Ashley Tisdale is the prettiest in my opinion.
No offense to everyone elses votes.
And not only that but she is an amazing Role model and very talented in everything that she does.
She should definitely have the number one spot.
Definitely the hottest girl in the world! I would bang this hottie 24/7 if I could! None of the other girls even come close to her looks! Sexier than any other girl on this list by far!
Umm. No. I like Sharpay better than Gabriella but in real life Vanessa is way hotter than Ashley. Sorry but yeah it's true. She's a tatle tail with an annoying voice and no she can't sing at least Vanessa can sing.
Definitely better than Miley Cyrus. Selena Gomez and Vanessa Hudgens could be up for debate though.
5
Debby Ryan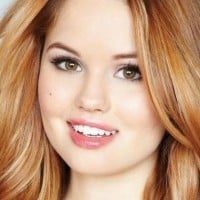 Deborah Ann "Debby" Ryan is an American actress, director, and singer. Ryan is known for starring as Jessie Prescott in the Disney Channel Original Series Jessie and as Bailey Pickett in Disney Channel's The Suite Life on Deck.
The whole package. Sexy dresser. Cute quirky personality. Just the super sexy girl next door type that you would always dream about spending your life with.
I would kiss her all day and night if I could. No one can come even close to the beauty that she personifies daily. If someone thinks that their is anyone higher they must live on another planet. Having Debby Ryan at number 13 gives her no justice. Number 1 is where this sweetheart should be.
Debby Ryan you're the best! I can't wait for your new Disney Channel Series "Jessie" I bet you'll be great! Personally I think you should be first on every best top ten list in the world.
Debby Ryan is probably the cutest of the Disney girls. Others like Miley, Demi and Selena are particularly attractive, but they can't match the beauty of Debby - whose lips are temptingly soft.
6
Demi Lovato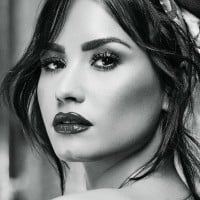 Demetria Devonne "Demi" Lovato is an American singer, songwriter, and actress. After appearing on the children's television series Barney & Friends as a child, she received her breakthrough role as Mitchie Torres in the Disney Channel television film Camp Rock and its sequel Camp Rock 2: The Final Jam.
This girl is naturally beautiful inside and out... she doesn't even have to put on any makeup at all and she's still beautiful. She's gorgeous because her personality brings out the true beauty from within. All other celebrities except for her friend Selena Gomez try way to hard to look good for the public. No matter what, Demi's beautiful and talented in her own right and doesn't need votes to prove it. Peace out!
Demi is PERFECT just the way she is. She has the most amazing voice, talent, and I personally think she's also a great
Actress from Sonny With A Chance. She's also showing her mature side on her new Music Video Neon Lights. Her album is also successful. She is a great role model. STAY STRONG!
Demi has such a fantastic voice- like way better than Selena and Miley's, although theirs is great too! And she's super pretty; I love her amazing smile! Her songs really inspire me because they're not all about boys like some singers, and actually have a meaning. Stay strong Demi!
I also agree that demi is beautiful inside and out. She has that smile that makes me love her more and more and when she is on the scene it lets you know that's she is not fake, she is original and I'm sure she it's gone be on the scene for a really long time
7
Bridgit Mendler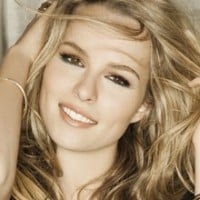 Bridgit Claire Mendler is an American actress, singer, and songwriter. In 2004, she began her career in the animated Indian film The Legend of Buddha.
Bridgit Mendler is so pretty I love her style on Good Luck Charlie I wish I was one of her siblings so I could see her style in real life! I enjoy watching her act and see all the different clothing that is in style! She is an actress that I look up 2! One day I hope to follow my dreams and be an actress like she did! She is beautiful and has a beautiful voice. If I could pick 2 of my dreams to grant it would be to act and sing just like Bridgit Mendler!
How the heck is Debby Ryan prettier than Bridgit? I understand Selena but I hate how she's partying and becoming drunk all the time. Miley is just...no. She has hideous hair, a long tongue, and a terrible attitude. She twerks and acts absolutely terrible. Vanessa is horrible (even worse than Selena), and Ashley can act the same way. Demi's beautiful and wonderful, but Bridgit is prettier.
Oh come on! How is she number 8?! She should be number 1. Everyone should vote to Bridgit Mendler, there is no better Disney channel star than her. I adore her, she's so hot. She's the most beautiful & talented girl ever. Even though Selena Gomez had more accomplishments, but Bridgit Mendler is actually more beautiful than anyone.
My list here I prefer blondes too and she might be the hottest on T.V.. In my opinion second to victoria justice
1. Bridget
2. Ashley tisdale
3. Brenda song
4. Tiffany thorton
5. Selena gomez
Miley shouldn't even be in the runnings
8
Zendaya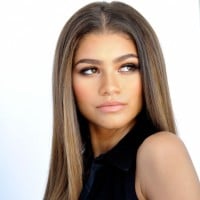 Zendaya Maree Stoermer Coleman is an American actress, singer and producer. She began her career as a child model and backup dancer, before gaining prominence for her role as Rocky Blue on the Disney Channel sitcom Shake It Up. Her film roles include supporting parts in the musical drama The Greatest Showman (2017) and the superhero film Spider-Man: Homecoming (2017) and its sequel, Spider-Man: Far from Home (2019).
I love Zendaya so much. I am really TIRED of Selena Gomez. She wears too much makeup. Zendaya actually has natural beauty with black hair unlike all the ugly Disney blondes ( except Bridgit. ) She needs more fans.
She is confident, she got swag, and she is beautiful in and out. You are a role model to children and I just want you to know you are an inspiration especially in K.C undercover that it isn't only guys that can be spies. You showed us girls that what a boy can do, a girl can do better.
Zendaya at number 10?! You have got to be kidding me. She should be number 1 for Pete's Sake. Definitely prettier than Ashley, Miley, Emily, Brenda and Demi. But I honestly can't say she's prettier than Selena. Still deserves to be in the top 3
Well Zendaya is pretty and all, I think to choose out I'll choose her, she isn't the oldest but yet she's beautiful, her smile is wonderful and... Well I think she should be the one as for bella she isn't that much for beauty and hotness
9
Peyton List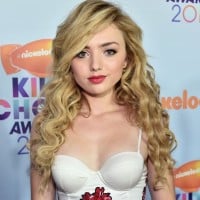 Peyton Roi List is an American actress and model. List is best known for playing Emma Ross on the Disney Channel comedy series Jessie and Holly Hills in the Diary of a Wimpy Kid film series.
When I first saw her in Diary of a wimpy kid I instantly fell in love, then I started watching Jessie, it was hilarious especially with Peyton. She's beautiful if only I was a Disney star as well then I would have had a chance. (We have a lot in common. For example I like most of the normal things she likes and I'm her age) hit me up Peyton.
Anyways shes got an amazing personality, shes funny. Love you Peyton
You are so pretty! I think they need to do this list over again starting with you at number 1! You are a brilliant actress one Jesse and Diary of a Wimpy kid. I think you are the best model ever!
Peyton list is just the most beautiful girl I have ever seen. She should be #1 all these people in front of her aren't as pretty. Not even dove cameron or selena gomez. She is also a wonderful actress.
She is absolutely beautiful. Her smile gets me every time. Despite the fact she's younger, I'd love to meet her and spend the day with her.
10
Brenda Song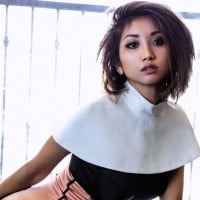 Brenda Song you are so beautiful! I can't believe you rank #10 because you're one of the best actresses on Disney Channel and I love your performances in the Suite Life series.
I love Brenda Song! She is awesome. I love her movie Wendy Wu. THat's awesome. I like all the karate and punches and kicks. It's so action-packed!
Okay. She is beautiful for real so cute and exotic hate her as London Tipton but when she's not on that show she's real beauty.
I think Brenda Song is the best looking one of them all. No one on this list beats Brenda Song. Miley Cyrus is O.K. looking.
The Contenders
11
Bella Thorne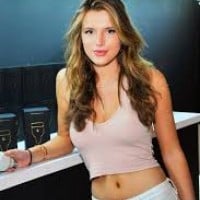 Annabella Avery "Bella" Thorne is an American actress, writer, model and singer, released EP "Jersey" in 2014. Best known for "Shake It Up!" 2010-2013. Has starred in "Blended", "The Frog Kingdom", "The Duff", "Big Sky", "Ratchet & Clank", "Alexander and the Terrible, Horrible, No Good, Very Bad Day" and a Lifetime movie "Perfect High".
Bella is beautiful. Beautiful. The best. She inspired me when I needed but people always compare her with Zendaya saying she was not a dancer but Zendaya is, so zendya have more passion for dance but I do not think that I think bella is the most beautiful and sweet girl that disney ever had I think she will always be my idol
Bella is absolutly stunning from her hair, to her eyes, to be rocking body. Did anyone see her in a bikini on the show Scream! That definitely did her justice. Bella is always working out and we can see that it's paying off.
Bella is so beautiful, the hair, the eyes, the thin lovely body and how she moves it. Her smile can floor almost anyone. Wow, she's going to have one helluva career.
Hey guys?

Bella Thorne is a teenage slut. She's only 18 and her twitter is filled with I'm-so-sexy narcissist posts. You should just check it out. She retweets every single good thing the media says about her (hey, even Miley doesn't do that! ). If you agree with me, don't vote this up, instead vote all comments saying she is beautiful down. If you vote this up, TopTens thinks you are upvoting her! Bella Thorne sucks! Vote for Selena, Vanessa, Zendaya, Raven or anyone else!
12
Hilary Duff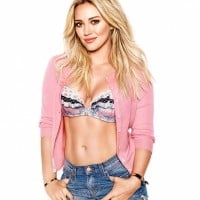 Hilary Erhard Duff is an American actress and singer. Duff began her acting career at a young age, and quickly became labeled a teen idol as the starring titular character in the television series Lizzie McGuire.
I don't understand. How can Duff not be in the top 3 at least? She's the only Disney Channel star (other than Raven Simone and very very VERY few others) who hasn't lost her sanity! I mean, look at Miley and Selena, they've just lost their sanity with all their piles of terrible rumors and scandals! But look at Hilary! She's only got very few - and I mean VERY few! Hilary's better! Vanessa Hudgens had her naked photo scandal, Miley Cyrus had her bong/smoking pot scandal. Selena Gomez had her other scandal and with her being with Justin Bieber! But look at Hilary! She's better! She's actually functionally much better than those three crazy girls! Come on, people! Wake up and smell the coffee! Have you lost your sanity, too?!?!
I love hilarly duff she makes good music and love Lizzie Mcguire. And she has two friends. On the show I had two friends middle school just like her
Hilary hasnt done anything wrong! She is the perfect example for girls because she is successful in everything she does! From T.V. shows, movies, having on perfume and books. She has it all! She's very talented! Hopefully people would really recognize her acting skills in her recent movie 'Bloodworth' She has what it takes! - Hilary Duff Philippines!
Was my role model as a child and someone I thought just always looked amazing stunning. There are some people on this list already that I don't quite agree fits this category but I wholehearted believe Hilary is very beautiful inside and out.
13
Dove Cameron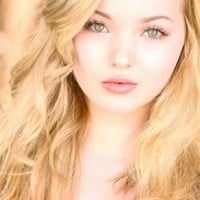 Dove Cameron is an American actress and singer. She is known for playing a dual role as both title characters in the Disney Channel teen sitcom Liv and Maddie, which ran from 2013 - 2017.
Dove is absolutely breathtaking. She definitely deserves to be in first place,not all the way down here. I love her with all my heart and she is definitely my most favourite Disney star.
Dove Cameron is the prettiest most sexiest person I have ever seen and she deserve's someone better than Ryan Mccartan.
Awesome actress and beautiful woman! And that singing voice, she sings like an angel!
Dove cameron rocks! I totz love her, she is like the coolest girl ever! B-e-t-t-e-r I-n s-t-e-r-e-o is fabush! She rocks! She rocks! She rocks!
14
Britney Spears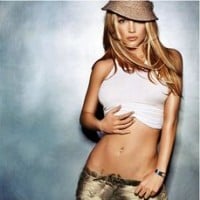 Britney Jean Spears (born December 2, 1981) is an American actress and former singer who was born in McComb, Mississippi, and grew up in Kentwood, Louisiana. She performed acting roles in stage productions and television shows like "The Mickey Mouse Club" as a child before signing with Jive Records in 1997 and going on to become a pop superstar and one of the most famous female pop singers of all time. She is best known for her songs such as "Toxic", "...Baby One More Time", "Circus", "I'm A Slave 4 U", "Oops!... I Did It Again", "Work B****", "Womanizer" and "Till' The World Ends".
Britney is just nostalgia, she might not be the hottest any more, but growing up with the same age as Britney this girl must be your number one, all guys can still remember when the video for "Oops" came out, or her legendary performance at the VMA awards (stripping), etc. etc.
Britney doesn't need to be in this list... All world knows that she is more sexy than all others in this list... I don't even need to vote in her, britney is britney, end of the discussion
My younger sisters looked up to her. When she started strip they lost their confederate in her, bad move brit
She is the hottest girl. I want to go out with her
15
Raven-Symoné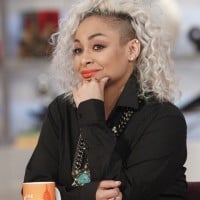 Raven-Symoné Christina Pearman, sometimes credited as Raven, is an American actress, singer, songwriter, television personality, and producer.
I love that Disney incorporated another race for once, also Raven is not the typical skinny blonde. Her size and shape are beautiful.
Watched Raven grow up on the air, from a small child into a beautiful young lady. Raven is not the typical beauty, but she has it.
Bill Cosby: "To all those who wish Raven were number 1, simply give Raven a few pills and she will be on top sooner than you think."
YIKES! Who put Miley Cyrus up there?!?! A 10 year old? Ugh no way! Raven is so much more sophisticated hah
16
Emily Osment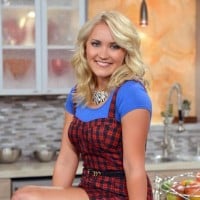 Emily you act so cool in hannah montana. My friends and I love your attitude and you are so much prettier than Miley Cyrus. WE only watch hannah montanna to see you and the rest of the cast act not to see hannah montana, she sucks!
I love you Emily... You're the most beautiful and my best friend ever!
You're the perfect singer. The best of yours which I feel is "Once upon a dream... You look Awesome. You look pretty cool in Hannah Montana movie.
Emily Osment is an amazing actress! Her singing voice is amazing! I loved her on Hannah Montana and Young & Hungry. She's beautiful, really beautiful!
Emily you were the best character on Hannah Montana
! I miss that show SO much. Your characters
Lily and Lola are awesome. You have a great voice too!
17
Laura Marano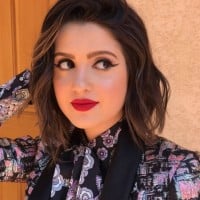 Laura Marano is an American actress and singer, best known for her starring role in the Disney Channel series Austin & Ally as Ally Dawson.
I can't believe this! Laura is breathtaking! She's my most favorite Disney star and she's so gorgeous and talented! She deserves more respect!
Seriously, #17!? She should be at least in the top 3! She's an amazing singer, a fantastic actress and she's stunning! She's also really funny and in all her interviews that I've watched she's shown a lot more personality than most Disney girls. Laura, you are my idol and I wish you all the best for your future.
It's such a big list that I didn't know who to choose, because a lot of Disney actresses are on my list of hottest girls. So I voted on Laura because I like her face and she's the last place from the actresses I like.
Laura marano is so gorgeous! She has an amazing personality and is the sweetest person you'll ever meet. She is my role model and I look up to her so much! She deserves to go far and I'm sure she will.
18
Sabrina Carpenter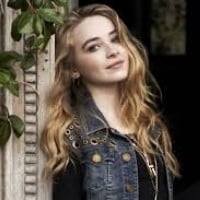 Sabrina Ann Lynn Carpenter is an American singer, songwriter and actress. She stars as the young version of Chloe Goodwin in The Goodwin Games and as Maya Hart in the Disney Channel series Girl Meets World. She plays Jenny Parker in the Disney Channel Original Movie Adventures in Babysitting . (She) Has two albums out, Eyes Wide Open and EVOLution .
She is prettier than Selena Gomez, not that that's hard to beat. Selena is ugly she shouldn't even be on this list.
Sabrina is so hot. I love her voice, acting, personality, and face. She deserves to be #1 We love a QUEEN!
She's like the prettiest girl to walk on this earth. I wish I was her. I love her song Smoke and Fire.
Sabrina Carpenter is cool, beautiful, she knows how to change her personality for every other movie, like in Girls Meet World she's dangerous, but in Adventures in Babysitting she was careful and respectful
19
Christina Aguilera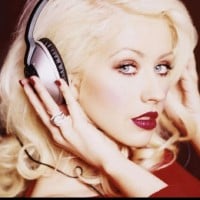 Christina María Aguilera is an American singer, songwriter, and record producer, best known for songs such as "Beautiful", "Genie In A Bottle", "Fighter", "Hurt", "Dirrty", "Your Body", "Lady Marmalade", "Reflection", "I Turn To You", "Come On Over Baby (All I Want Is You)" "What A Girl Wants", and "Candyman".
Surprised she isn't higher on the list. I mean come on people, you think Selena is pretty. Christina is BEAUTIFUL!
She's got the voice and the talent to match up to that beauty. She is very humble and sincere. Love her.
Christina, Dru Hill is coming together for the first time because the Dru will be Reborn! Rock On, Sexy Babe.
She's a beautiful singer with a wonderful power-voice.
20
Victoria Justice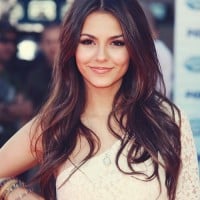 Victoria Dawn Justice is an American actress and singer. She debuted as an actress at the age of ten and has since appeared in several films and television series including the Nickelodeon series, Zoey 101 and Victorious.
I want to sexually reproduce with her.
She could play in The Black Widow movie.
The most beautiful girl on the planet!
She should be number 1
21
Vanessa Morgan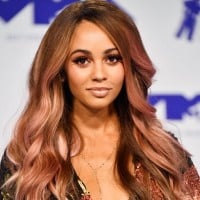 I voted her but she is not big at all. She isn't big in the celebrity world but she is pretty my top 3 prettiest girls would be...

1. Selena
2. Demi
3. Miley
I love selena but I guess Vanessa is ok don't get your heads up for her to be big she is not none only for my babysitters a vampire if she wasn't on that she wouldn't be know
Sexy Girl!
Why in the hell do you have to be 19 I'm on 15!
Why isn't Vanessa Morgan at #1 because honestly she's hotter than Selena Gomez... No offense
You're gonna be big baby!
My Babysitter's a Vampire. If you do not know who she is, GOOGLE HER! She is going to be big. She is gorgeous and talented and will be an A-list actor in the future.
Hottest person to ever grave disney channel by far. She appeals to an older audiance too love her
22
Olivia Holt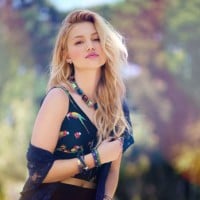 Olivia Hastings Holt is an American actress and singer who starred in the Disney Channel Original Series I Didn't Do It.
This list is dumb were comparing 17 year olds to 28 year olds. Like really this list should be disney actors that are acting for Disney now not 4 years ago. But yeah olivia is pretty hot and 1 of the only good disney actors but no offense her singing isn't very good
You're the hottest Olivia you are a sexy goddess and I think your number one. Selena Gomez isn't cause she goes out with a retard. Your always gonna be my favourite Olivia Holt! Keep being sexy and keep supporting ya
Olivia Holt is so incredibly sexy. She has a really great ass, and her rack is falling into place to.
She is cute and she is a terrible actor. Unlike half those people but she can't sing. But she is hot
23
Alyson Michalka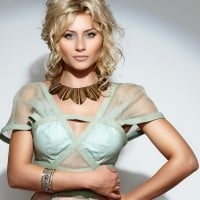 No one in the industry can match her hotness. She is perfect. Perfect eyes perfect body perfect breasts perfect ass perfect lips she has a beauty mole.

She is the most beautiful girl I've ever seen. She is my dream girl. If I could I would marry her. Alyson Michalka <3.
She's pretty! I wish she was higher on the list because I see her prettier than any of the other chicks up there..
This one is a cute girl, but unlike the rest, I think she'll become a hot woman.
Just saw some insanely hot girl who looked exactly like her. She is so hot.
24
Anneliese van der Pol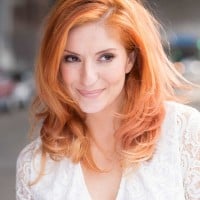 Anneliese van der pol, you are so talented, and you are so beautiful! You are a beautiful woman and a great actor!
I love you Annelise van der Pol. You are so so amazing and personally I think that you are way way better than Ariana Grande.
She could play Loki's love interest in a Thor movie.
She is so pretty & cute, I like her...
25
Kelli Berglund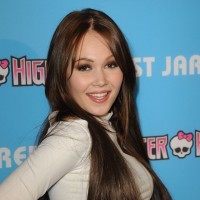 Kelli Berglund is an American actress, dancer, and singer. She portrays Bree Davenport, a bionic teenager with lightning speed, in the Disney XD series Lab Rats, and its spinoff Lab Rats: Elite Force.
I think that she is hot. I like her brown hair and kind personality. But that was back when she was 16 to 18 years old. Right now she's pretty but not like she was back in lab rats. I wish she was pretty like she was back in the first few seasons of lab rats.
I do admit that she is extremely beautiful, but she still can't act.
She should be first, she has great hair and a great personality. She is a very pretty girl
She is so hot! I love her and her body makes me so hard!
PSearch List