Top 10 TV Channels Most Likely to Close Down by 2030
Welcome! With 2021 concluding, there are only eight years left before the start of 2030. But with streaming services, OTT, and ATSC 3.0 becoming mainstream, it's no surprise that these channels would likely just give up by the time 2030 rolls around. So here are the networks that would likely die out by 2030. Let's go!

The Top Ten

1 Ion Television

Taking the gold spot, or should I say, gold spot of despair, we have Scripps owned Ion. Now Ion has been pretty low-rated ever since it launched in 1998 as the Pax Network. Even then, in 2005, they became a syndication service relying on 14-hour repeats of NCIS and Law and Order. And honestly, even since Scipps is keeping the network in status quo (keeping the 14-hour marathons), as well as shattering the one and only thing keeping the network alive (Qubo), it would be no surprise if Ion just disappears from the airwaves by 2030 as the Ion stations become independent stations. It is also worth noting that Ion Plus, which has also disappeared from the airwaves has become an OTT channel.

Nickelodeon will never shut down they are famous TV channel please do not shut that channel down

2 Disney Channel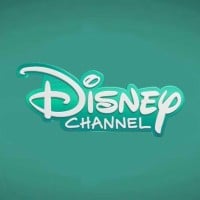 Yep, you all saw this one coming. Disney Channel with it closing down over 100 different TV channels in favor of Disney+, We could really see DC closing down by 2030 if not, before that. Fun fact, 2030 is Disney Channel's 50th anniversary. So they better not close down in that year because that would just wouldn't make any scene. But anyhow, Disney Plus is the one to blame for Disney Channel's closedown. But hey, at least Disney will be doing an extravaganza good bye to the 50 years of programming they've aired, right?
As of 2022, Disney Channel is losing viewers on TV. Disney plus is taking over streaming competition against Netflix, Paramount plus, and Peacock.
Disney+ is thriving, and the channel's competitors Nick and CN are doing better. I don't see why Disney Channel won't shut down
Ok ok. I voted because well, first of all, its kidy, not sure if that's a word. Secondly, some movies are terrible and lastly, there are smooching which is disgusting.
3
Universal Kids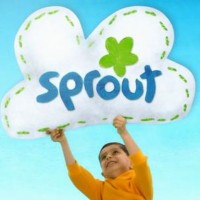 Next up on the chopping block, we have Universal Kids. You might know this network as Sprout. But despite the many childhoods this network has made, it is surprisingly the lowest rated children's network of them all (yep, lower than Nicktoons, Discovery Family, and even Qubo, which the latter has closed down). All of this, and the launch of Peacock would really be the final nail of the coffin for Universal Kids. And if NBC decides to return to children's programming, they would likely side with WildBrain or Nelvana over Universal Kids.
I rarely watched Sprout even back then, because by this point, we already had DirectTV's recording featured. Plus, a lot of the show's on here were just stuff I wasn't really into.
4
Court TV Mystery
Taking the third spot, we pretty much have the cheap direct to video sequel to Ion. Just like Ion, this channel seemingly overly relies on 10-hour marathons of cheap mystery shows canceled by the big four. Also, look at the name, Court TV. While Court TV and Newsy are thriving by having an OTT service, Mystery would likely cease broadcasting or even be forgotten by 2030.
5
MyNetworkTV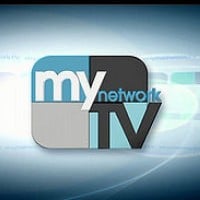 Yet another syndication service. Unlike Ion, MyNetworkTV only airs two hours a night, skipping Saturday. While most affiliates of the channel air it from 8 to 10 PM (usually these are the ones combined with other subchannels), some, including the o&o stations (which is ironic) air MNTV programming as late as 3 AM. Another reason why I would see this channel bite to dust is the fact that despite being owned by Fox, this channel barely shows any Fox programming. Just CBS reruns. So why couldn't ViacomCBS buy this channel?
6
TBD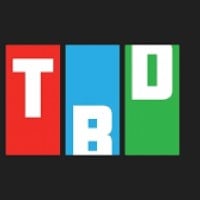 For a channel that is pretty much, YouTube in TV form, I wouldn't be surprised if this channel bites the dust as well. It is very similar to Ion where the only thing that was really keeping the network interesting and in turn, alive was their children's block Kidsclick. So I wouldn't be surprised if Sinclair decides to pull the plug on this one as well. Considering the fact that from their demographics, 16 and 17 year olds are busy watching Nick/Disney while 18-34s are busy working and watching something other than YouTube in TV form. Also, what kind of 16 year old would be interested in Fear Factor?
I've always just kinda scrolled over this channel. Not really familiar with it, either.
7
Disney XD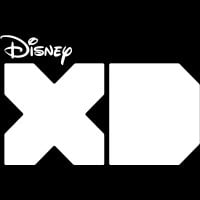 Disney XD is an American digital cable and satellite television channel that is owned by the Disney Channels Worldwide unit of the Disney–ABC Television Group, itself a unit of the Disney Media Networks division of The Walt Disney Company.
XD? What do you mean "XD"? There is nothing to laugh about this network closing down. Disney, are you insane? Sorry about that. But Disney XD is pretty much the MyNetworkTV of basic cable. Nothing but reruns. All day and all night. And being owned by Disney and all, Disney XD could close far earlier than 2030 if you think about it. Hey, MyNetworkTV and DXD have something in common: Rerun farms that are the rotting corpses of the networks that preceding them.
I forgot those sitcoms existed.
This channel still exists?
8
Ion Plus
Before you say it, Ion Plus is actually still a thing. Except unlike Ion, Ion Plus can only be viewed via smart TV. Ion Plus is basically a poor man's Ion. Which is really saying a lot considering the fact that Ion Plus is 12 hours of one show followed by 12 hours of infomercials. It's actually really pathetic if you think about it.
9
Freeform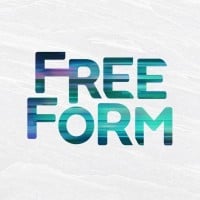 10
Discovery Family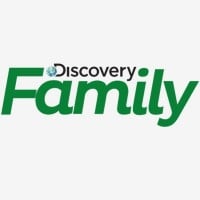 EDIT: As of April 2022, Discovery Family is official related to Cartoon Network and no changes to the schedule as of 2023. Honestly, I'm surprised DF hasn't pulled a Disney XD yet since Cartoon Network could air the animated shows while DF could air the live-action content instead of ACME Night spamming us with live-action movies.
All they do is play stupid "Cake Boss" all day. This channel is a joke and should be shut down.
Yep, even the home of MLP isn't safe. This is because that unlike Nick, Disney, CN, and PBS Kids, Discovery Family is actully really struggling. It also doesn't really help that WarnerMedia (who owns Cartoon Network) also had plans to merge with Discovery. So unless DF gets wholly brought out by Hasbro, we could see DF close down in the near future.
The Contenders
11
TeenNick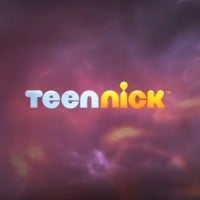 TeenNick is an American digital cable and satellite television channel that is owned by Viacom Kids & Family Group, a unit of the Viacom Media Networks division of Viacom.
12
Nicktoons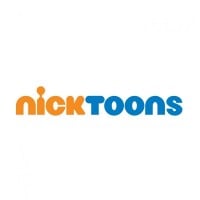 13
The Family Channel
Now you might be asking "What is this?" I'm not referring to the Canadian channel or the 1977 channel now known as Freeform. I'm referring to one owned by Luken Communications. Even I don't exactly know what this channel is. But from the schedules I could find, it's a network that airs mostly religious content and public domain content. Okay, maybe with the religious programming, it could live an extra year or two, but as with the Public domain, as the name implies, you can easily see this programming freely on the internet as they have no copyright.
14
Disney Junior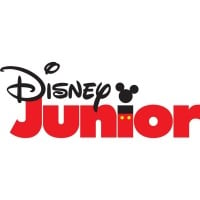 Disney Junior is an American digital cable and satellite television network that is owned by the Disney Channels Worldwide unit of the Disney–ABC Television Group, itself a unit of the Disney Media Networks division of The Walt Disney Company.
Disney Junior was good until 2014. I hope it shuts down for good because it sucks nowadays.
15
Lifetime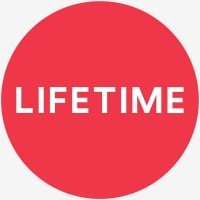 16
Cartoon Network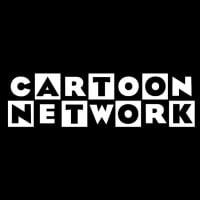 Cartoon Network is an American basic cable and satellite television channel that is owned by the Turner Broadcasting System division of Time Warner.
17
MTV Classic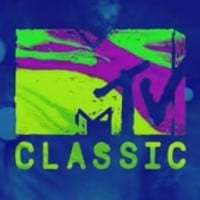 MTV Classic (MTVC) is a television channel that strictly shows music videos. MTV was founded in 1981 and is headquartered in New York, New York. MTVC is popular among 40-50 year-olds, especially Rock and Metal fans. Many celebs. have claimed to have been fans of MTVC, including Corey Taylor.
18
Nickelodeon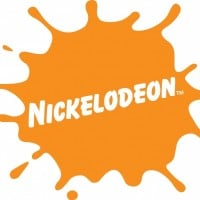 Nickelodeon is an American basic cable and satellite television network launched on December 1, 1977, and is owned by Viacom through Viacom Media Networks and based in New York City.
19
The Weather Network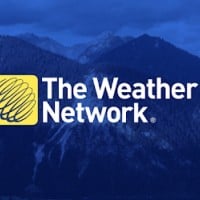 20 FX
21 TLC
22 Travel Channel
23
PBS Kids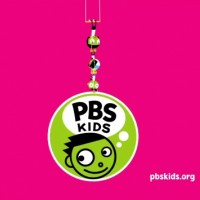 PBS Kids is the brand for most of the children's programming aired by the Public Broadcasting Service in the United States. It has educational shows like Sesame Street or Mr. Rogers Neighborhood in 1969.
24
Cartoonito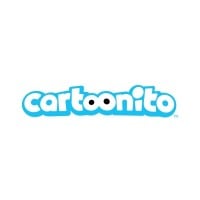 Cartoonito is a pre-school brand owned and distributed by Turner, available as dedicated television channels in the United Kingdom, Ireland and Italy, and also as a branded block of content on Boomerang across Europe, the Middle East, and Africa.
I wish Nickelodeon never shut down please keep Nickelodeon alive please
25 FX Movie Channel
PSearch List