Top 10 Most Philosophical Animes
Animes that deal with issues like God, boredom, life, death, ends and means, technology, religion and similar themes.

The Top Ten

1 Serial Experiments Lain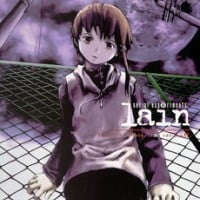 Serial Experiments Lain is an avant-garde anime series directed by Ryutaro Nakamura, with character design by Yoshitoshi ABe, screenplay written by Chiaki J. Konaka, and produced by Yasuyuki Ueda for Triangle Staff. It was broadcast on TV Tokyo from July to September 1998. The series is influenced by themes such as reality, identity, and communication,[1] and it demonstrates them by using philosophy, computer history, cyberpunk literature, and conspiracy theory. ...read more.
Throughout the plot there are strong influences from Philosophy (overflowing themes such as reality, identity, communication and God), computer history, cyberpunk literature, mystical orders and conspiracy theories. Amazingly, the complexity of this animation has earned him several academic articles, similar to the unique Neon Genesis Evangelion.
2
Psycho-Pass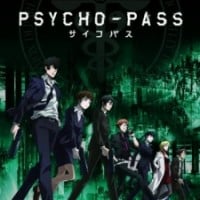 Psycho-Pass is an anime television series that was produced by Production I.G, directed by Naoyoshi Shiotani & Katsuyuki Motohiro and written by Gen Urobuchi.
The references not only to philosophies but also to politics, physics, biology and even chemistry, robotics and economics are not boring and are explained very well, either by the characters or by the plot itself. The highlights are Akane, Kogami and Makishima, who are the characters with the most interesting development among them all and manage to transform the already great experience of the anime into something more.
3
Fullmetal Alchemist Brotherhood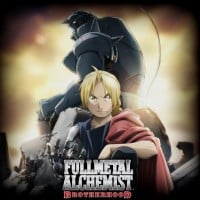 Fullmetal Alchemist: Brotherhood is an anime series adapted from the Fullmetal Alchemist manga by Hiromu Arakawa.
In short, this is a philosophical line that postulates that "the whole is different from the parts that compose it." This means to say that society is more than the sum of several individuals, as it has its own characteristics that only a lot of human beings do not have together.
4
Dragon Ball Z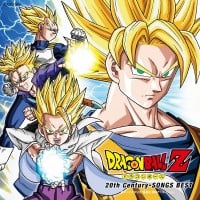 Dragon Ball Z is a Japanese anime television series produced by Toei Animation. Dragon Ball Z follows the adventures of Goku who, along with the Z Warriors, defends the Earth against evil. The action adventures are entertaining and reinforce the concept of good versus evil. Dragon Ball Z teaches valuable character virtues such as teamwork, loyalty, and trustworthiness.
5
Monster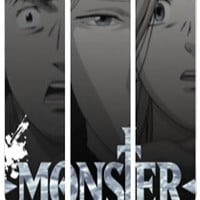 Monster (Japanese: モンスター Hepburn: Monsutā, sometimes referred to as "Naoki Urasawa's Monster") is a Japanese manga series written and illustrated by Naoki Urasawa. Monster has been critically acclaimed, with the manga having won several awards and its anime adaptation being called one of the best of the decade. ...read more.
This is one of those works where tension, suspense and mystery are present from beginning to end. But I'll warn you right away, if you have a taste for adventure, comedy and don't like a psychological plot, then you'd better stay away from this anime.
6
Death Note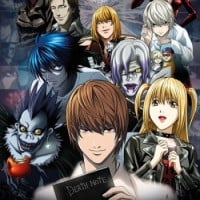 Death Note is a Japanese television drama anime series based on the manga series of the same name by Tsugumi Ohba and Takeshi Obata. The show is centered around Light Yagami - a promising highschooler and aspiring detective with a strong sense of "justice".
Light, after starting to make noise like Kira, gets into a dispute with L, an anonymous investor hired by Interpol to hunt down the person responsible for the criminals' deaths. Both call themselves justice, each keeping their identity unknown.
7
Code Geass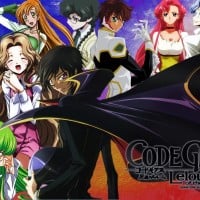 Code Geass: Lelouch of the Rebellion, often referred to as simply Code Geass, is a Japanese anime series created by Sunrise, directed by Gorō Taniguchi, and written by Ichirō Ōkouchi, with original character designs by manga authors Clamp.
The boy who wanted revenge against his father can now reach her with the help of his mysterious partner), and now with the identity of the masked Zero he can start what subtitles the anime: his rebellion! The anime gives us epic confrontations both physical and intellectual, a magnificent philosophy, a certain psychological air, scenes to leave your mouth open, amazing characters, a story that gave everything it had to give and the most amazing main character of all time!
8
Kino's Journey
Short and excellent anime, as well as very philosophical and poetic, based on a light novel by Keiishi Sigsawa.
9
Terror in Resonance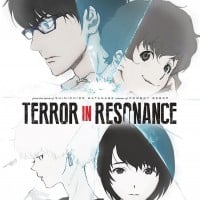 It has a few mistakes, but it has a very good production and really cool action scenes! For those of you who haven't seen it yet, this is a good idea.
10
Revolutionary Girl Utena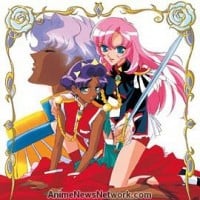 Anime known to many but seen by few. Despite its low popularity, it is strongly defended by those who watched it, mainly due to the huge amount of content it brings, both artistic and philosophical.
The Contenders
11
Ergo Proxy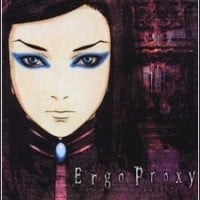 Ergo Proxy is a science fiction suspense anime television series, produced by Manglobe, directed by Shukō Murase and written by Dai Satō.
12
Paranoia Agent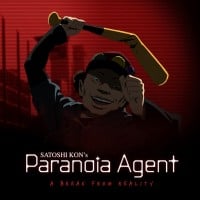 Paranoia Agent is a Japanese anime television series created by director Satoshi Kon and produced by Madhouse about a social phenomenon in Musashino, Tokyo caused by a juvenile serial assailant named Lil' Slugger.
13
One Piece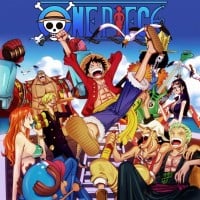 One Piece is a manga franchise created by Eiichiro Oda. The manga has been adapted into an original video animation (OVA) produced by Production I.G in 1998, and an anime series produced by Toei Animation, which began broadcasting in Japan in 1999 and has aired 851 episodes to date.
14
Astro Boy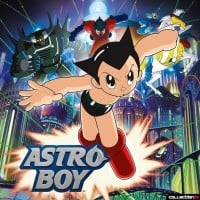 Astro Boy, known in Japan by its original name Mighty Atom, is a Japanese manga series written and illustrated by Osamu Tezuka. It was serialized in Weekly Shonen Magazine from 1952 to 1968. The original 112 chapters were collected into 23 tankōbon volumes by Kodansha.
15
Dragon Ball GT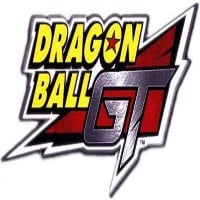 Dragon Ball GT is a Japanese anime series based on Akira Toriyama's Dragon Ball manga. Produced by Toei Animation, the series premiered in Japan on Fuji TV on February 7, 1996, spanning 64 episodes until its end on November 19, 1997.
16
Dragon Ball Super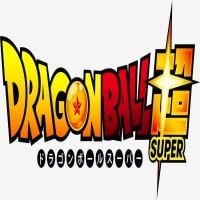 Dragon Ball Super is a Japanese anime television series produced by Toei Animation that began airing on July 5, 2015. It is a sequel show to the Dragon Ball manga and the first Dragon Ball television series featuring a new storyline in 18 years.
17
My Hero Academia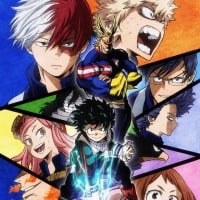 18
Neon Genesis Evangelion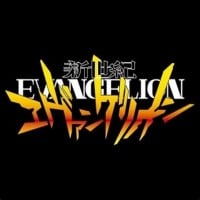 Neon Genesis Evangelion, commonly referred to as Evangelion or Eva, is a Japanese animated television series produced by Gainax and Tatsunoko Production, and directed by Hideaki Anno.
19
Attack on Titan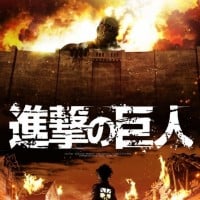 Attack on Titan, also known as Shingeki no Kyojin in Japanese, created by Hajime Isayama, is one of the most popular Japanese anime series to be released. It was first watched in Japan during 2013 and was dubbed in English to be watched in America in 2014. It is best known for its emotional moments, apocalyptic setting, and its dramatic story line, and action packed scenes.
Amazing anime. The true allegorization of the work's political philosophy comes from its plot and characters.
20
Sailor Moon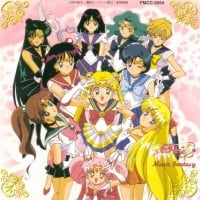 Sailor Moon is a Japanese shōjo manga series by Naoko Takeuchi. It was originally serialized in Nakayoshi from 1991 to 1997; the 52 individual chapters were published in 18 tankōbon volumes.

Usagi Tsukino is an average student and crybaby klutz who constantly scores low on her tests. Unexpectedly, her humdrum life is turned upside down when she saves a cat with a crescent moon on its head from danger. The cat, named Luna, later reveals that their meeting was not an accident: Usagi is destined to become Sailor Moon, a planetary guardian with the power to protect the Earth. Given a special brooch that allows her to transform, she must use her new powers to save the city from evil energy-stealing monsters sent by the malevolent Queen Beryl of the Dark Kingdom. ...read more.
21
Kirby: Right Back at Ya!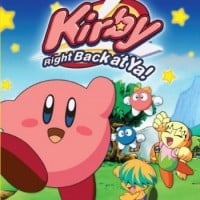 Kirby: Right Back at Ya!, known in Japan as Hoshi no Kirby, is a Japanese anime series created by Warpstar, Inc.
22
Sonic X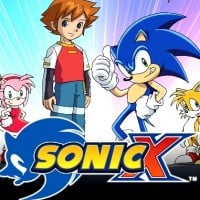 Sonic X is a Japanese anime television series created by TMS Entertainment and based on the Sonic the Hedgehog video game series published by Sega.
23
Cowboy Bebop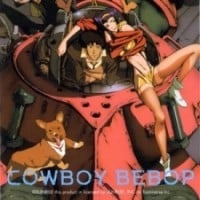 Cowboy Bebop is a 1998 anime television series animated by Sunrise featuring a production team led by director Shinichirō Watanabe, screenwriter Keiko Nobumoto, character designer Toshihiro Kawamoto, mechanical designer Kimitoshi Yamane, and composer Yoko Kanno.
24
Puella Magi Madoka Magica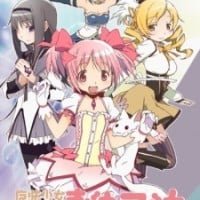 Puella Magi Madoka Magica is a 2011 Japanese anime television series produced by Shaft and Aniplex, directed by Akiyuki Shinbo, written by Gen Urobuchi, music by Yuki Kajiura, opening sang by ClariS, ending by Kalafina (sometimes by the seiyuus) and original characters by Ume Aoki.
25
Naruto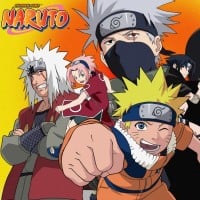 Naruto is an anime and manga franchise Naruto, created by Masashi Kishimoto. The manga was later adapted into a television anime, which was produced by Studio Pierrot and Aniplex. It premiered across Japan on the terrestrial TV Tokyo and other TX Network stations on October 3, 2002. The first series lasted 220 episodes, while Naruto: Shippuden, a sequel to the original series, has been airing since February 15, 2007. In addition to the anime series, Studio Pierrot has developed eleven movies and several original video animations. Other types of merchandise include light novels, video games, and trading cards developed by several companies.
PSearch List