Top 10 Best TV Shows About Gangsters and Criminals
We all love a good crime drama TV show, they always seem to know how to keep you invested with just enough intrigue, mystery and action in every episode. Most TV shows usually follow the "good guys vs bad guys" scenario, but some actually star the villains, exploring the complicated world of criminals and showing a more relatable side to these characters instead, which makes for a compelling story. Others have the more common setup of a detective or police officer as the main protagonist, but completely focus their attention on the world of crime, which is what interests us here. Let's rank the best TV shows about gangsters and criminals.

The Top Ten

1 Breaking Bad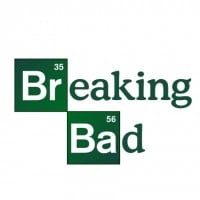 Breaking Bad is an American crime drama television series created and produced by Vince Gilligan. The show originally aired on the AMC network for five seasons, from January 20, 2008, to September 29, 2013.
Breaking Bad first aired on January 20, 2008 and ended on September 29, 2013, and easily became many people's favorite TV show, it was even the highest rated TV show of all time for a while. The show sees the protagonist Walter White, a chemistry teacher who leads a normal and boring life, turn into a drug kingpin after an event in his life completely changed everything, resulting in one of the most compelling characters of all time. The show had a major impact on television, so much so that it won many awards. That is because of it's incredible character work and its master-class level of storytelling.
Once you start watching Breaking Bad from Season 1, it will feel a bit slow but gradually as the story progresses, it becomes strongly addictive just like any drug. The way the character of Walter White develops over the seasons from being a normal chemistry teacher to drug lord at the end is remarkable.
BB deserves all the praise it receives; it truly is amazing. Bryan Cranston is so good as Walter White.
2
The Sopranos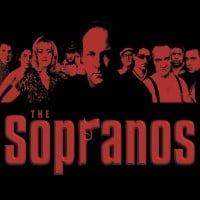 The Sopranos is an American crime drama television series created by David Chase. The story revolves around fictional New Jersey-based, Italian American mobster Tony Soprano (James Gandolfini). The series portrays the difficulties that he faces as he tries to balance his home life and his criminal organization.
The Sopranos first aired on January 10, 1999 and ran for 6 seasons. This American mob drama TV show that has been labelled by many critics and fans alike the greatest TV show of all time, has had a major impact on pop culture and most importantly on television in general by pushing creative and moral boundaries along with audience expectations, influencing many TV shows that came after it. It wasn't very common for a show to have the "bad guys" as the main protagonists, but The Sopranos changed the game with the amazing performances by the actors, its storytelling and most importantly its legacy. The show follows Tony Soprano as he tries make his two lives fit together, that being his family and his other family, the mob.
Definitely the best piece of fiction centered around the mafia. I resisted watching at first, because I'm not one to jump on bandwagons of popularity, but ya know, when enough people say the same thing, which is that it was a masterpiece in every way, I started watching. Safe to say I was not disappointed.
The greatest show of all time. I watched this after watching some of the most remarkable shows of the 21st century like BB and GoT, and I can say that The Sopranos stands tall above all. The great acting, screenplay, and writing cannot be praised enough.
3
Peaky Blinders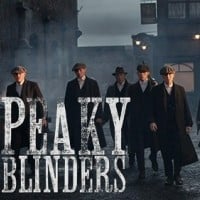 Peaky Blinders is a television crime drama based upon the exploits of the Peaky Blinders gang operating in Birmingham, England during the aftermath of World War I.
Peaky Blinders first aired on September 12, 2013 and ran for 6 seasons. The show is set in Britain in 1919 in the aftermath of the Great War and tackles different topics and issues of the time such as soldiers returning from war, brewing threats of revolution and criminal gangs fighting for survival in a nation rocked by economic upheaval. The show centers around one of those gangs, the Peaky Blinders, which existed in real life, although the writers only took inspiration from them ( for example the real Peaky Blinders operated from the 1880s until the 1910s so already the time period between the two is off). The gang is run by returning war hero Thomas Shelby and his family. Tommy is a stoic, calculating and ambitious man. He is one man you don't want to cross, which really shows in the acting of Cillian Murphy, the actor who portrays him. One of the reasons this show is so good is because it is full of rich, interesting and diverse characters, all with different personalities and ...more
4
Sons of Anarchy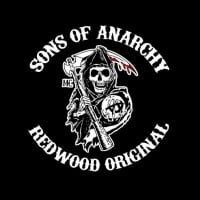 Sons of Anarchy is an American crime drama television series created by Kurt Sutter that aired from 2008 to 2014.
Sons of Anarchy first aired on September 3, 2008 and ran for 7 seasons. It is one of FX's most popular and successful TV shows. Created by Kurt Sutter and set in California, this crime drama follows the main charter of a motorcycle club who run a thriving illegal arms business. The main character is Jax Teller, the son of one of the club's founding members, John Teller, who was also its first president until his strange death in a motorcycle accident. He is in a constant struggle as his loyalty to his club is always tested by his moral compass and his growing unease concerning the group's lawlessness. The reason this show is so good is because the supporting cast is filled with actors just as skilled as the main three. The show creator also took inspiration from real life, with the Hells Angels being an obvious source of inspiration, but more importantly he took inspiration from Shakespeare's Hamlet to tell his story.
SOA came out when I was in highschool, it's one of those shows that really defined my teenage years and I never missed an episode. The characters, the soundtrack, the cast, the symbolic things that appeared in key scenes were incredible. I sincerely don't know why this show is so underrated compared to other greats like BB or The Sopranos.
5
The Wire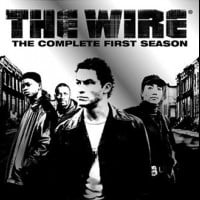 The Wire is an American crime drama television series set and produced in Baltimore, Maryland. Created and primarily written by author and former police reporter David Simon, the series was broadcast by the cable network HBO in the United States.
The Wire first aired on June 2, 2002 and ran for 5 seasons. The show has great acting, cinematography and sound design, but what makes it stand above other shows is the writing. Delving into the law enforcement's world of crime and the various institutions and systems of the city of Baltimore, The Wire is still to this day, after more than a decade after first airing, considered one of the grittiest, most realistic​​, and critically-acclaimed crime series of all time, and certainly one of the best HBO TV shows ever made. Each season tackles a different facet of Baltimore, in chronological order: the illegal drug trade, the seaport system, the city government and bureaucracy, the school system, and the print news media.
6
Narcos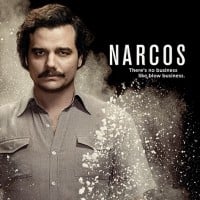 Narcos is an American-Colombian crime drama that first aired on August 28, 2015 and ran for 3 seasons. The show chronicles the rise of the cocaine trade in Colombia and the gripping real-life stories of drug kingpins of the late '80s such as the infamous Pablo Escobar. It also portrays in detail the actions taken by law enforcement as they battled in the war on drugs. This is an excellent drama that provides a mature and distinct look towards recent history, which to this day remains intensely relevant, while remaining entertaining and staying true to the real life events, despite some moments being changed for the purpose of story telling and of course drama.
It was a good watch, I was always curious about Pablo Escobar so this was nice to watch.
7
Dexter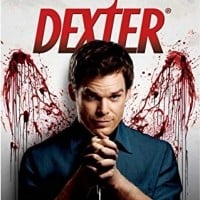 Dexter is an American crime drama television series that aired from 2006 to 2013. It is based on the novel "Darkly Dreaming Dexter" by Jeff Lindsay and follows Dexter Morgan, a forensic blood spatter analyst who is also a serial killer. The show delves into moral dilemmas and the complexities of leading a double life. Dexter received numerous awards and critical acclaim for its compelling storytelling and performances, notably Michael C. Hall's portrayal of the titular character.
Dexter first aired on October 1, 2006 and ran for a very respectable 8 seasons. The show is based on a series of novels written by Jeff Lindsay. The main protagonist is Dexter Morgan who works for the police department as a forensic blood splatter analyst. He has a dark secret however, by day he solves murders, but at night he commits them. Dexter only murders the guilty and because of that he feels his actions are justified. Michael C. Hall has been praised for his portrayal of Dexter and the show itself has been praised for how thrilling it is. The only negative thing that can really be mentioned about this show is that many fans were disappointed by the last season, similarly to Game of Thrones, but oh well, not all TV shows have a perfect score.
8
The Shield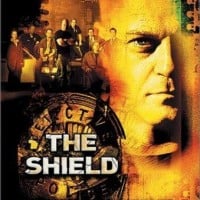 The Shield first aired on March 12, 2002 and has a total of 7 seasons. This is a bit different here as the main protagonist, Vic Mackey, is a rogue cop. He is in an experimental division of the Los Angeles Police Department called the "Strike Force". Vic is willing to sink to the criminals' level in order to take them on, going as far as breaking the law, thinking that he's bringing some sort of order to a city full of crime. It is one of the best modern TV dramas in recent years thanks to its incredible cast and its sharp writing full of emotional moments as well as deep, well written characters.
9
Boardwalk Empire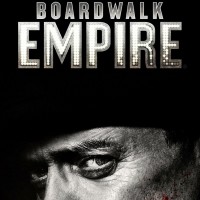 Boardwalk Empire first aired on September 19, 2010, ending its run with 5 seasons. The series is set in Atlantic City, New Jersey, during the Prohibition era of the 1920s. It tells the story of a politician/gangster, Enoch "Nucky" Thompson (played by Steve Buscemi), and how he runs the town both legally and criminally. Nucky interacts with historical characters in both his personal and political life, including mobsters, politicians, government agents and the people of his town. The show is fictional, but many of the characters are based on real people. The show definitely has a slower pace, but the exciting twists and turns in the story are worth the wait.
10
Mayans M.C.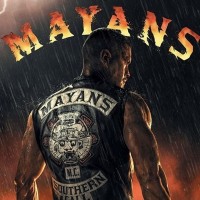 Mayans M.C. first aired on September 4, 2018, and as of the making of this list, it's still going. It is a spin-off of the wildly popular FX television series Sons of Anarchy and takes place two and a half years after its predecessor. The show follows the life of Ezekiel "EZ" Reyes, a newly patched member of the Mayans M.C. charter on the California/Mexico border. This young man had a bright future ahead of him, but after terrible events in his life, and being forced to, he ended up joining this motorcycle club in which his brother is already involved in. The show is full of emotional family moments and betrayals. The story touches on many different topics of the world of crime, such as cartels and the impact of gang violence.
The Contenders
11 Trailer Park Boys
12
Money Heist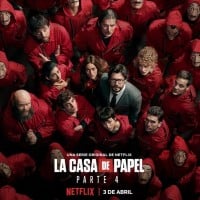 13
Undercover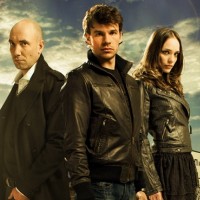 14
Gomorrah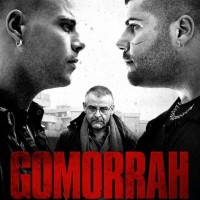 15
Power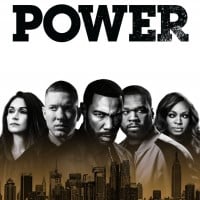 16
Better Call Saul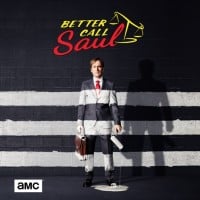 Better Call Saul is an American legal crime drama created by Peter Gould and Vince Gilligan. It is a prequel (and sequel) to Gilligan's previous show "Breaking Bad". It is set in the early 2000s and follows the story of Jimmy McGill (Bob Odenkirk) as he becomes the sleazy "criminal" lawyer Saul Goodman we know in Breaking Bad. The show features returning characters from Breaking Bad such as Mike Ehrmantraut (Jonathan Banks) and Gus Fring (Giancarlo Esposito) as well as new characters like Kim Wexler (Deborah Seehorn), Chuck McGill (Michael McKean), Nacho Varga (Michael Mando), Howard Hamlin (Patrick Fabian) and Lalo Salamanca (Tony Dalton).
17
Gangs of London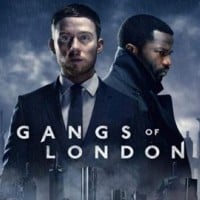 BAdd New Item