Top 10 TV Shows with the Most Annoying Theme Song
Some themes are iconic, and they set the mood for the entertainment to come. But then there are those other theme songs. You know the ones - the repetitive, grating, or just plain annoying melodies that somehow wedge themselves into your brain and refuse to leave.

But what makes a theme song annoying? Is it the overly catchy tune? The lyrics that seem to make no sense? The high-pitched vocals or the jarring instrumental? Perhaps it's a combination of all these factors, or maybe it's something unique to you. After all, one person's musical annoyance might be another's earworm.

You see, theme songs serve an essential purpose in the world of television. They introduce a show, they encapsulate the essence of the characters or plot, and they can even become cultural phenomena in their own right. But not every theme song hits the mark. Some miss it by a mile, leading to a chorus of groans rather than a chorus of singalongs.

The Top Ten

1 Fanboy and Chum Chum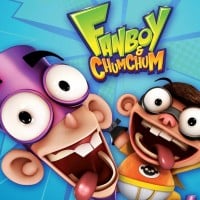 Fanboy & Chum Chum is an American 3D CGI animated television series created by Eric Robles for Nickelodeon. It is based on Fanboy, an animated short created by Robles for Nicktoons and Frederator Studios, which was broadcast August 14, 2009 to July 12, 2014 on Random! Cartoons. The series was first broadcast October 12, 2009 on Nickelodeon as a preview, then officially premiered November 6, 2009 after SpongeBob's Truth or Square.
I like the comment that said Dumb Dumb. I agree with you. Fanboy and Chum Chum are a pair of dumb dumbs. Thank you!
Fanboy and Chum Chum! More like never be Superman and Dumb Dumb. Even won an award for most outstanding animation for kids.
The theme is totally nonsensical! It talks about their underwear and getting a brain freeze!
The song is so... stupid. It's like they spewed out nonsense in a soup. Long story short, it's ANNOYING!
2
Breadwinners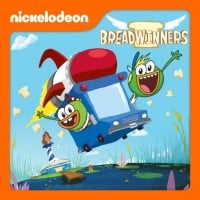 Breadwinners is an American animated television series created by Gary "Doodles" DiRaffaele and Steve Borst for Nickelodeon. ...read more.
He starts the theme song by making a bad live-action duck smashing its head into bread, then screams into our faces. Why?
They can use the intro as a torture method.
I like the G major version better. I'm basically immune to earrapes and seizures. (I have seen the Porygon episode).
3
Dora the Explorer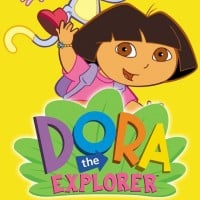 Dora the Explorer (2000 - 2019) is an American preschool educational animated TV series created by Chris Gifford, Valerie Walsh, and Eric Weiner in which Dora goes on adventures with her friend, a monkey named Boots.
And I thought "It's a Small World" was annoying. That was until I heard this crap.
Dora is always first on every list of TV shows!
Dora the Explorer should be deleted!
I wanted to kill myself when I first heard that stupid theme song at age 2.
4
Angela Anaconda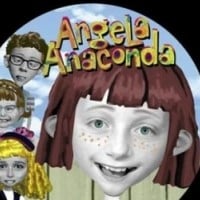 Angela Anaconda is a Canadian–American children's television series created by Joanna Ferrone and Sue Rose, the latter of whom who also voices the title character.
Thanks a lot to whoever put this on the list (sarcasm). I was having a decent day, but when you reminded me of this monstrosity of a show, now I want to sit in a corner for three hours pouring bleach onto my eyes. This theme song isn't even a theme song. It's just noises. Extremely annoying and infuriating noises that make me want to shatter my own eardrums. It perfectly fits the show!
5
Barney and Friends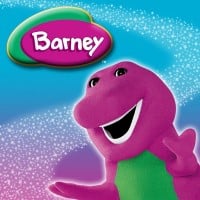 Barney & Friends is an American children's television series aimed at children from ages 1 to 8, created by Sheryl Leach and produced by HIT Entertainment. It premiered on PBS on April 6, 1992. The series features the title character Barney, a purple anthropomorphic tyrannosaurus rex who conveys educational messages through songs and small dance routines with a friendly, optimistic attitude. Despite the show being popular with kids, the University of Chicago professor W. J. T. Mitchell's book The Last Dinosaur Book: The Life and Times of a Cultural Icon, he notes that the program is often a target for parody and negative attacks by children of various ages, adolescents, and adults in the United ...read more.
I was always confused: why is this large, male, purple dinosaur hanging around little children and wearing a tutu?
No, Barney is the stupid purple devil, Baby Bop is a Misty Copeland ripoff, and B.J. is annoying as ever!
Because Barney is a child molester.
If I ever catch a fake dinosaur singing and dancing to little children I'd shoot him in the head
6
The Nutshack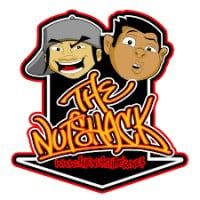 The Nutshack is an American adult animated sitcom created by Ramon Lopez, and co-created by Jesse Hernandez.
Apparently, they were too lazy to come up with an actual theme song, so they just have them shouting Nutshack over and over again.
How is this not number one? It's the Nutshack. It's the sucks shack.
The Nutshack theme meme.
7
Almost Naked Animals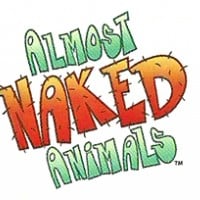 Almost Naked Animals is a Canadian animated television series that is produced for YTV. The series premiered on January 7, 2011 on YTV.
8
Annoying Orange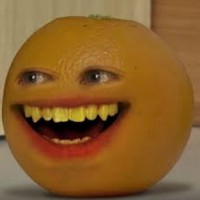 This theme song is annoying. I like the YouTube version better!
9
Fish Hooks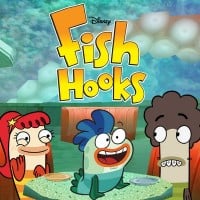 Fish Hooks is an American animated television series created by Noah Z. Jones which originally aired on Disney Channel from September 3, 2010 to April 4, 2014. Twenty-one episodes were ordered for the first season.
I swear if I hear this one more time, I'm throwing my TV outside.
I heard this once and almost chucked my computer out the window.
10
Happy Tree Friends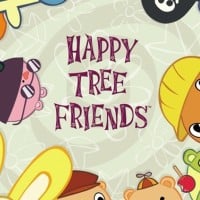 Happy Tree Friends is an adult animated flash series created and developed by Aubrey Ankrum, Rhode Montijo, Kenn Navarro and Warren Graff for Mondo Media.
Annoying theme song, brutal show... I don't know why I enjoy watching this...
Deserves a higher spot.
The Contenders
11
He-Man and the Masters of the Universe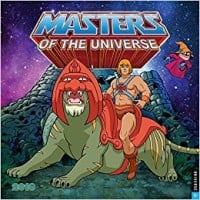 He-Man and the Masters of the Universe is an American animated television series produced by Filmation based on Mattel's toy line Masters of the Universe.
Catchiest theme song in the world. Period.
12
The Mighty B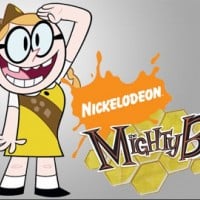 The Mighty B is an American animated television series co-created by Amy Poehler, Cynthia True and Erik Wiese for Nickelodeon. The series centers on Bessie Higgenbottom, an ambitious Honeybee girl scout who believes she will become The Mighty B (a superhero) if she collects every Honeybee badge.
I watched this creepfest when I was 7. And I thought the "Rainbow Butterfly Unicorn Kitty" theme song was horrible. I'd rather watch paint dry than listen to this rubbish.
This show is hella cringe.
13
Little Einsteins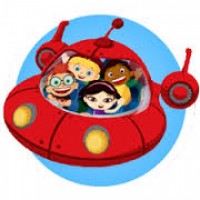 Little Einsteins is an American animated children's television series on Playhouse Disney. The educational preschool series was developed for television by Douglas Wood who created the concept and characters, and a subsequent team headed by Emmy Award-winning director Aidan Abril and JoJo's Circus co-creator Eric Weiner, and produced by Curious Pictures and The Baby Einstein Company.
We're going on a trip, watch me nae nae, watch me whip, going through the sky. Get your dab on!
The theme song is so annoying.
The remix is way better.
They're just invaders.
14
Shaggy & Scooby-Doo Get a Clue!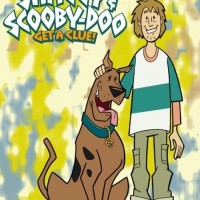 15
Sanjay and Craig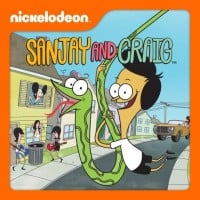 Sanjay and Craig is an American animated comedy television series that aired on Nickelodeon from May 25, 2013, to July 29, 2016, for three seasons and 60 episodes. The series is about a 12-year-old boy named Sanjay Patel who owns a talking pet snake named Craig.
Eh, it's just mediocre. Way better than every episode of the series though, haha.
16
Teen Titans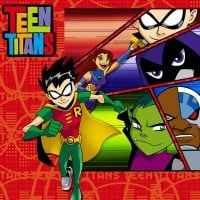 Teen Titans is an American animated television series created by Glen Murakami, based on the DC Comics characters of the same name.
I always found the theme song annoying, not the entire show, just the theme song.
17
The Brothers Flub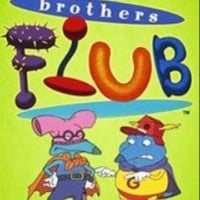 The Brothers Flub is an animated television series produced by Sunbow Entertainment and co-produced by Ravensburger.
It's not a song. It is just random noises in the background while a chainsaw goes off in someone's throat.
Needs to be in the Top 10.
18
One Piece (4kids Dub)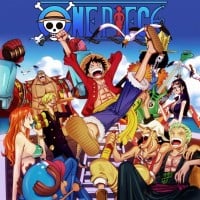 One Piece is a manga franchise created by Eiichiro Oda. The manga has been adapted into an original video animation (OVA) produced by Production I.G in 1998, and an anime series produced by Toei Animation, which began broadcasting in Japan in 1999 and has aired 851 episodes to date.
19 Kung Fu Dino Posse
20
Johnny Test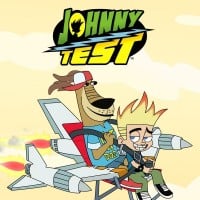 Johnny Test is an American-Canadian animated television series produced by Warner Bros. Animation, for the first season, and Cookie Jar, for the remainder of the series. It aired from September 17, 2005 to December 25, 2014 on Kids' WB and Cartoon Network in the United States and on Teletoon in Canada.
21
Family Guy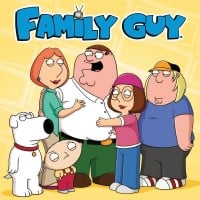 Family Guy is an American adult animated sitcom created by Seth MacFarlane for the Fox Broadcasting Company. The series centers on the Griffins, a family consisting of parents Peter (Fat, Idiotic Dad) and Lois (Nagging Bitchy Wife), their children Meg (Socially Awkward Daughter) Chris (Fat, Idiotic Son), and Stewie (Sociopathic and Genuine Infant); and lastly Brian (Anthromorphic Pet Dog). The show is set in the fictional city of Quahog, Rhode Island, and exhibits much of its humor in the form of cutaway gags that often American culture. ...read more.
As much as I love Family Guy I can't stand listening to the Theme song anymore.
I hate hearing Lois' already annoying voice singing.
22
Dora and Friends: Into the City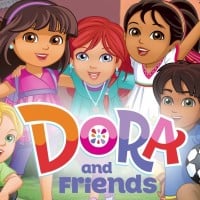 Dora and Friends: Into the City! is an American CGI interactive educational animated television series.
Dora and Friends: Into the City sucks a lot more than Dora the Explorer.
23
Dog With a Blog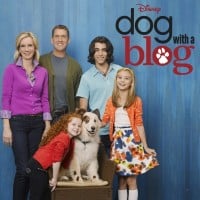 Dog with a Blog is an American television sitcom that premiered on Disney Channel on October 12, 2012, and ended on September 25, 2015. The series stars G Hannelius, Blake Michael, Francesca Capaldi, Stephen Full, Regan Burns, and Beth Littleford. The series was co-created by Michael B. Kaplan.
24 Jem & the Holograms
25
iCarly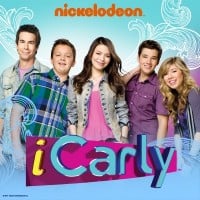 iCarly is an American teen sitcom that ran on Nickelodeon from September 8, 2007 until November 23, 2012. The series, created by Dan Schneider, focuses on teenager Carly Shay, who creates her own web show called iCarly with her best friends Sam Puckett and Freddie Benson.
PSearch List