Best Disney Junior Shows
The Top Ten
1
The Lion Guard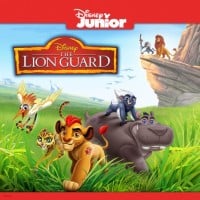 The Lion Guard is an American animated television series developed by Ford Riley based on Disney's 1994 film "The Lion King". The series was first broadcast with a television movie titled "The Lion Guard: Return of the Roar" on Disney Channel on November 22, 2015 and began airing as a TV series on January 15, 2016 on Disney Junior and Disney Channel. It is the second television series to be based on The Lion King, the first being "Timon & Pumbaa" (1995–1999). The Lion Guard is a sequel to The Lion King and takes place during the time-gap within the 1998 sequel film, "The Lion King II: Simba's Pride". The series ended its run on November 3, 2019, after 3 seasons.
Most of the stuff I voted for, I voted for because I watched them during my childhood and felt obligated to vote for them (such as Little Einsteins or Octonauts) and not because I really liked them. This show however, is a different story. I don't care if people tell me I'm too old to watch this show, I love it. It's a very fun show full of references from the Lion King. The story really starts to pick up at seasons 2 and 3 and you will start seeing some character development. Speaking of the characters, they are really well made, especially Janja. The songs are great and catchy, seriously I can't get "I Have A Plan" or "I'm Gonna Run This Dump" out of my head. Even if you don't like this show, you have to respect how deep this show actually goes. I'm not going to rant on any further, just watch the show on Disney+.
Man what a good show! My brother and I watch this show together and have seen all 3 seasons! Kion is such an epic character, and making him doubt his leadership abilities as well as be the "obedient" cub (according to wikipedia at least) gave new dynamic. Although I wish the animation style had been more true to The Lion King movies, (won't ever really get over that) it's still a great show! The characters and CHILD actors are amazing! Plus I really enjoy listening to some of the songs they made (mostly season 3 songs). They also actually made Kion a teenager in the show and didn't have him stay a cub forever and a day! If Mathew Broderick has come back as Simba and James Earl Jones had been able to play Mufasa for all the episodes and not just the pilot, I would have loved it even more! I also LOVE Fuli! Great show for being made for lil ones!
One of my favorite animated cartoons the lion guard is a huge improvement from the opening movie. The music is great and well paced, the animation takes a break from cgi Disney junior shows and it is great, the characters are well developed ever since the movie and even if you were never a fan of the lion king this show is perfect for anyone. My favorite character is fuli. Cheetahs are one my favorite animals and I always love tomboys in cartoons.
Season three is the best season I have ever seen, except Battle for the pride lands, that one was scary for me. But the other's episodes even season 1 and 2, they are good. But I think season 2 is better than season 1 but not better than season 3.
2
Sofia the First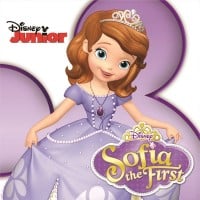 Sofia the First is an American computer-animated television series that features a commoner joining the royal family as a princess.
Best ( little kid) show ever! There's really no reason. One episode and it's the best show (little kid) ever! As for Mickey Mouse I can barely survive an episode. So boring!
Wow! I can't believe a lot of people hate her,so I'll never hate this show anymore,because a lot of people hate her because I feel bad for her when hershow is too girly,so this is my most favourite Disney junior of al time than dc mcstuffins,because dc mcstuffins is way too girly and waste of time to me.
So this show is now my most favourite Disney junior of all time.
Elena of Avalor is better than this princess show. She is just a whiny weirdo but Elena is brave, encouraging, helpful, and always knows whats best. But Sofia, WHY!
It's a good girl power show for preschoolers not the best and it must be embarassing to be James always being saved by 1 or both sisters.
3
Doc McStuffins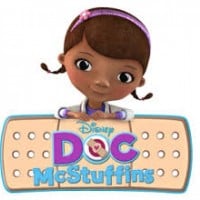 Doc McStuffins is an American-Irish animated children's television series produced by Brown Bag Films.
I havs lots of questions for regular doc mcstuffins show but toy hospital is good and not discracting. I don't get why other kids can't know her secret it is never explained. And should be allowed after the episode with the girl who grew up to be a nurse. And why doesn't her brother have ablity. I get skip generation but two kids same family same generation shouldn't both have it. Mya wouldn't count as not biologically related. And I think her dad knows ablity exits even though he can't use it and choose to ignore it.
I definitely agree, that's why she is my favorite. Also depending on what you meant I think I might know the secret but we can't really do anything about it. It's fun watching it. She is my most favorite. And her personality is very defined,and just saying that show is really cute! Basically, I get why it's popular. One of my secrets is to just be as kind as you can like doc mcstuffins.
At least this is better than Sofia the First. At least this show has an average kid who actually cares about her toys. One thing I am glad about Doc is that Sofia gets a new toy than breaks it the next day
I love this show so much! I want to be a doctor because of her. I have all her toys. I LOVE YOU DOC
4
Elena of Avalor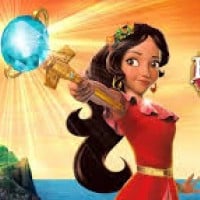 Elena of Avalor is an American-Animated television series created by Craig Gerber which first debuted on the Disney Channel and Disney Junior on July 22, 2016 and is currently airing on those channels. Princess Elena, the main protagonist is the first Latin-American Disney princess. The city of Avalor is inspired by many Hispanic countries such as Spain, Mexico, and several islands of the Caribbean. It takes place within the same universe of Sofia the First.
I am saying it a pretty good show . I am have to admitted that sofia the first is better for moral and lifelesson which are better person . This will be a better entirtament so this does deserve a in top 10 .
Ugh, this should be above Sophia. Unlike her, she isn't a whiny baby.
Has a very great story line that is easy to understand.
I love this show very much it's even better than dumb old Sofia the first
5
Mickey Mouse Clubhouse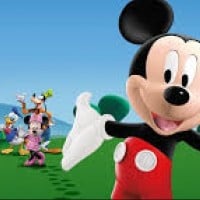 Mickey Mouse Clubhouse is an American computer-animated interactive children's television series which aired from May 5, 2006, to November 6, 2016. The series, Disney Television Animation's first computer animated series, is aimed at preschoolers.
Eh, it's okay. I've seen about two or three episodes of it when I was little. It's not that bad, but it wasn't really my favourite thing either. The dancing I always thought was stupid though and sometimes the characters act like total pricks.
I loved this show when I was still a kid! For all of you haters out there, if you don't like the show, vote on it on the Worst Disney Junior List, not this one! by the way, I liked this show.
Henry Hugglemonster and Jake and the Neverland Pirates are good but Mickey Mouse Clubhouse beats them by 10 times!
Hell yeah! This show rocks!
6
Little Einsteins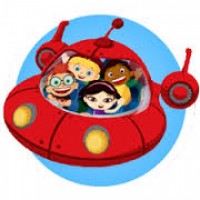 Little Einsteins is an American animated children's television series on Playhouse Disney. The educational preschool series was developed for television by Douglas Wood who created the concept and characters, and a subsequent team headed by Emmy Award-winning director Aidan Abril and JoJo's Circus co-creator Eric Weiner, and produced by Curious Pictures and The Baby Einstein Company.
I mean come on, you're already thinking of the theme song in your head. You know the one everyone sings on the bus
This is the best one. Big kids even love the song and it is an interesting show.
I? Theme song OK and the rest of it, brainwashing to me.
The show sucks but the remix of the theme song is lit.
7
The Octonauts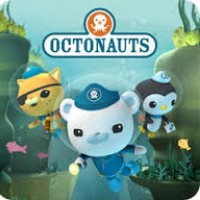 The Octonauts is a British children's television series, produced by Silvergate Media for the BBC channel CBeebies.
Awesome show. And seriously the girls are engineers. Dashi is technological engineer and Tweak a mechanical engineer promting stem for girls.and Peso premotes fact dudes can be nurses It's just pure awesomness how much they can cram into 15 to 30 mintue episode.
I love this show
They are so cute and I had a question for the Octonauts what if they were friends with Lord Betrayus
8
PJ Masks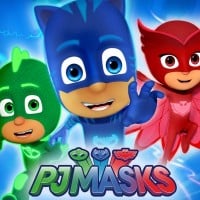 PJ Masks is an animated children's television series produced by Entertainment One, Frog Box, and TeamTO.
Back the hell off, haters of PJ Masks! This show isn't for you! If you can't stand it don't post on here.

Sure, PJ Masks can be off-putting at times. But most of the time, it's cool mostly because it teaches many important lessons like on Aesop's fables. Without those lessons, many people would misbehave big time.
This is a pretty good show for being for 6 year olds. The plot isn't too bad but the problem is that the heroes have a problem figure out how to solve it and they do... 8/10
My favorite! I'm 10 3/4 and like this show!
My sister loves this show.
9
Handy Manny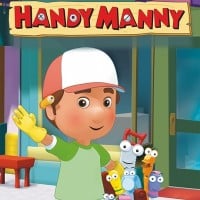 Handy Manny is a CGI-animated children's television series that premiered at the ArcLight Cinema in Hollywood, California on Saturday, August 26, 2006.
10
Puppy Dog Pals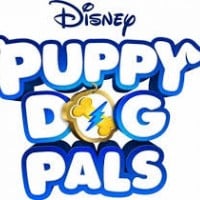 Puppy Dog Pals is an adorable show about two pug puppy brothers, Rolly and Bingo, plus their kitty sister, Hissy! In the show it teaches you about being helpful towards your family and your community. It also shows kindness and how to solve problems for their owner, Bob.
This show premiered today, and me and my little sister watched it. I think it's an alright show for kids. It focuses on friendship and family bonds. Bingo, Rolly, and Hissy are cute characters. There are some funny jokes. The animation is decent. However, I think that the messages are too subtle. I give this show a 6/10.
I only saw two episodes of this show, but I love it! This is probably because I love dogs and cats!
Rolly is all you need for this show, everyone else sucks. Some songs are good but it's like a 1/10 chance it is. 6/10
The Contenders
11
Charlie and Lola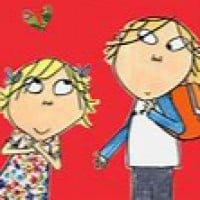 Charlie and Lola is a British animated children's television series based on a book series by Lauren Child. First airing in 2005, the show follows siblings Charlie and Lola as they navigate the ups and downs of childhood. Known for its simplistic yet charming art style, the series aims to teach life lessons to young viewers through relatable scenarios. Charlie and Lola has been highly praised for its educational value and character development.
A very nice show, definitely was one of my favourites when I was little!
12
Fancy Nancy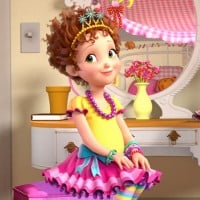 Fancy Nancy is an American animated children's television series that premiered in 2018 on Disney Junior. Based on the children's book series of the same name by Jane O'Connor, the show features a young girl named Nancy who loves all things fancy and teaches viewers about the French language and culture. The series has been commended for its educational aspects as well as its positive portrayals of family and friendship.
My daughter loves this show! It's a lot like the books!
This show is awesome!
She is so delightful
This is how can be funny but at some times she could be whiney still a good show
13
The New Adventures of Winnie the Pooh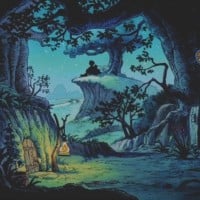 The New Adventures of Winnie the Pooh is an American Saturday morning original animated television series produced by Walt Disney Television that ran from January 17, 1988 to October 26, 1991.
It's Winnie the Pooh. Need I say more?
14
Miles from Tomorrowland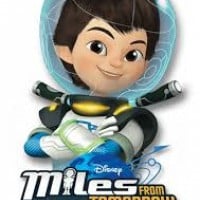 Pretty solid Disney Junior cartoon. Set in the futuristic year of 2501 is teaches kids a few things about science, technology, and engineering whilst lessons on how to be a compassionate and admirable person. Fun characters, exciting adventures, and beautiful interstellar backgrounds make this a slightly higher-tier little kids cartoon than most.
Its alright I mean the cgi is sometimes trashy but sometimes it really looks nice and the way they designed space looks amazing and very realistic and the theme song is very awesome.
This show treats its audience with respect unlike these other shows on this list. Teaches kids about science and technology and will inspire future astronauts.
Second place in my book they really try to premote gender equality. Encourage stem for girls with Loretta.
15
Mickey and the Roadster Racers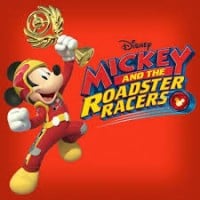 It's a great racing show
16
WordWorld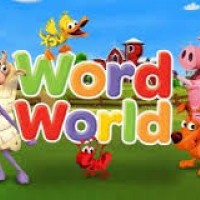 WordWorld is an American CGI animated television series that debuted on PBS Kids. It was created by Don Moody, Jacqueline Moody, Peter Schneider and Gary Friedman. WordWorld was produced by The Learning Box and WTTW-TV. The series premiered on September 3, 2007 and ended on January 17, 2011 with 45 ...read more.
This was literally one of my childhood shows! I had no idea it was on Disney Jr. I actually saw this as a little kid on the old TVOKids
I love it, I watched it when I was 3 and it taught me how to read!
Wasn't on Disney Junior where I live. But I love this show!
The awesome movie ever
17
Chuggington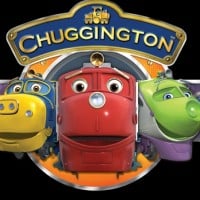 Chuggington is a British children's computer-animated television series produced by Ludorum plc. It is broadcast on the BBC children's channel CBeebies and other channels internationally, including in the United States on the Disney Channel and Disney Junior.
How much wood would a woodchuck chuck if a woodchuck could chuck wood?
18
Goldie and Bear
This is the greatest little kid show. So sad it is over. My son has been crying for days,
Love this show. Great learning for little kids
I love this show
19
Jungle Junction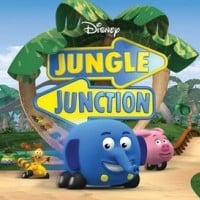 I loved that show as a kid!
20
Jake and the Never Land Pirates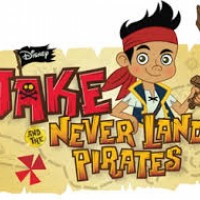 Jake and the Never Land Pirates is an Annie Award-winning musical and interactive American children's animated television series shown on Disney Junior.
They should never have cancelled it. I'm 14 and I STILL love it. I'm sure there are other people who can agree with me.
This show was awesome until they had captain Jake. I Miss the other Jake that wasn't captain.
I watched this when I was like 21 and it was OK in my opinion.
What an awesome show!
21
Bananas in Pyjamas
They are good and funny.
22
JoJo's Circus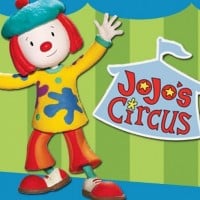 23
Bluey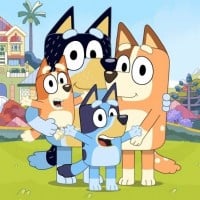 Bluey is so good! It has great messages, great characters, and it's much better than other shows these days. Also why is this not number 1?
Bluey is an extraordinary TV show about a sweet, helpful heeler puppy and her little sister, Bingo! This show teaches daily life lessons in hilarious games they play.
Why isn't this higher?
I love this show
24
Henry Hugglemonster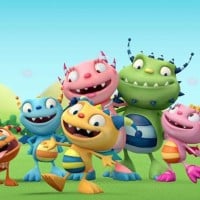 Henry Hugglemonster is an Irish animated children's television series that debuted in 2013 on Disney Junior. Based on the book "I'm a Happy Hugglewug" by Niamh Sharkey, the series follows Henry Hugglemonster, a young monster, and his adventures with his family and friends. The show aims to teach young children about family values, friendship, and problem-solving. Henry Hugglemonster has received praise for its educational content and vibrant animation.
This show is super funny and teaches great lessons!
Love this show!
25
Koala Brothers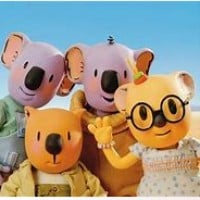 PSearch List