Top Ten Best Thriller Novels That You Have to Read More Than Once
I have read many novels of my favourite crime - thriller genre and these novels I've chosen, I've read at least three times because they are very chilling and so memorable. If you haven't already, try at least one of them at least once.
Please add your own favourite novel from the crime- thriller genre if you like. I'm always on the lookout for that next chilling read! Thank you!

1 The Truth - Peter James

The very first Peter James novel I ever read. This book very quickly made Peter James my favourite author. - Britgirl
2
The Ladykiller - Martina Cole

3
Misery - Stephen King

When it comes to thrillers and scary literature, you can't beat SK. Especially Misery. - Beatlesboy9
4
YOU - Caroline Kepnes

5
You're Mine Now - Hans Koppel

6
The Neighbour. - Lisa Gardner

7
Never Knowing - Chevy Stevens

8
Drawn To The Grave - Mary Ann Mitchell

This was the very first thriller I ever read back in 1999. It's a great contrast to the Sweet Valley High novels I used to read. Once I finished this book, I never picked up a teenage romance story ever again. This really is a thrilling read. With a very clever title. - Britgirl
9
The Sculptress - Minette Walters

10
Dead Like You - Peter James

The Contenders
11
The Maddening - Andrew Neiderman

Love love LOVE this! - Britgirl
12
Gerald's Game - Stephen King

13
The Silence of the Lambs - Thomas Harris

This is one of the best novels ever written. Though fictional, Hannibal Lecter gets into your head and leaves a lasting impression. The movie is good too.
14
Orchid Beach - Stuart Woods

15
Behind Closed Doors - B.A. Paris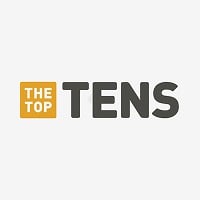 16
Behind Her Eyes - Sarah Pinborough

"Bloody brilliant" - Stephen King
"Not your expected standard outcome" - Sunday Times Culture
"One of the best endings to a book" - Prima
"The ending's a shocker" - Woman and Home
"Hugely entertaining, utterly compelling, this is the kind of novel that takes over your life." - Joe Hill
" A dark, electrifying page-turner with a corker of an ending." - Harlan Coben

And many more incredible reviews about this novel, particularly praising the ending. This novel really does live up to the hype. I've never before read such a shocking and unexpected ending. Read it before somebody spoils it for you and then read it again, and again and... - Britgirl
17
The Marriage Pact - Michelle Richmond

18
Anything You Do Say - Gillian McAllister

This is clever. The story is written in the first person which follows two paths and the outcome of a woman who is walking home alone and whom believes is being followed by the man who tried to force his amorous intentions on her inside a nightclub. Believing she is about to be attacked again, she turns and pushes him down a flight of steps where he lays motionless and face-down on the pavement... This is where the story splits into two: Does she Reveal, stay, call the police and risk being arrested of GBH with intent? Does she Reveal and risk her family, friends and outsiders judge her? OR: Does she Conceal, run, stay silent and carry on with her normal everyday life? After all, no one saw... but can she live with herself, knowing she left a man to die? What does her conscience do to her?
This novel begs the question: What would YOU do...? : Stay or run?

A very clever, well-written, thought-provoking psychological thriller with a moral dilemma that will make you question ...more - Britgirl
19
Bring Me Back - B.A. Paris
From the author of the excellent psychological thriller: Behind Closed Doors. - Britgirl
20
I Looked Away - Jane Corry

More than a psychological suspense thriller; it's thought-provoking, heartwarming, cleverly addictive, and beautifully written. I've already decided that this novel is in my top five favourite thriller novels of all time. Absolutely loved it. And if you give it a chance, you'll love it too.
21
Cross Her Heart - Sarah Pinborough

BAdd New Item