Top 10 Best TV Shows
1
The Simpsons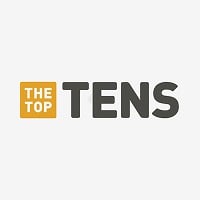 The Simpsons is an American animated sitcom created by Matt Groening that originally started on April 19, 1987 as shorts on The Tracey Ullman Show. It got its own series on December 17, 1989 and is still running as of 2019, making it the longest running animated sitcom. It is about a man named Homer ...read more.
In my generation, this was the Beatles of television.
Weird, I always thought The Simpsons was for all ages. The more you know I guess. - Qryzx
The old simpsons were the best ever. Don't judge it by the new episodes. Watch all of seasons 5-10 and you will agree.
Even those without accounts are right, The Simpsons wasn't really appropriate for families, it's a teenage show only for teenagers and adults, it's humor is dirty, but South Park takes the cake as the most inappropriate show of all time, People need to stop focusing on inappropriate shows, they probably just do it for the money. - nelsonerico
I absolutly love it but I have to agree the older ones were better. I especially like the treehouse horror Halloween specials that they do
The Simpsons are the classic cartoon characters you known and love, Having great side characters and only going downhill after maybe the 20th season. Homer is a better dad than most and even in his most selfish moments, he knows how to put the people he loves first - Dustbunnie
2
SpongeBob SquarePants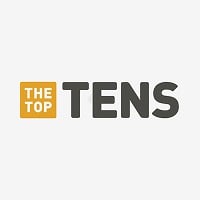 SpongeBob SquarePants is an American animated television series created by marine biologist and animator the late Stephen Hillenburg for Nickelodeon. SpongeBob is currently the most popular show on Nickelodeon, as well as the longest running show, running for 20 years, and is beginning its 12th season. ...read more.
Wait, this should be in the top 5. What is Queer as Folk? This should possibly be the top T.V. show. He is a fun yellow sponge with a pink starfish best friend. - thowil
STUPIDEST SHOW?! It's obvious you've only watched the new episodes. - Goatworlds
Haha how could you now love him? His is a fun yellow sponge with a stupid pink starfish friend! I love him! And he should be in the top ten or twenty
My number 1 cartoon show. I've seen every episode from season 1-8
The new episodes are nowhere near as good as the old ones since the movie, Nickelodeon is running out of ideas.
An all-time classic, a blessed phenomenon for a show as heavenly as Spongebob Squarepants to ever exist in this universe. I pray that kids in the future get a chance to watch this great cartoon. I just wish they put an end to this show when they should. It's still running to this day but not as good as it was before.
3
Breaking Bad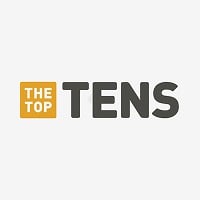 Breaking Bad is an American crime drama television series created and produced by Vince Gilligan. The show originally aired on the AMC network for five seasons, from January 20, 2008, to September 29, 2013.
No.13. Are you kidding me. It deserves the top spot and way ahead of all these other shows (except Friends). It is the best show on television apart from The Wire. Please vote for this to get to the top.
Breaking Bad has everything you could possibly want in a show plus more. Every second of this masterpiece is absolutely brilliant. There's not a single bad performance by anyone. Breaking Bad has the greatest assemblage of characters I've ever seen, everyone is incredibly fascinating. Walter White is one of the finest and most complex characters ever created. The soundtrack must be mentioned as well, as Dave Porters score is mesmerizing and the great songs throughout the series are perfectly placed. I'm definitely going to watch it all over again. Breaking Bad is my religion! - DamnFineCupOfCoffee
It was actually awesome, it won't disturb you, and it had the best acting as a matter of fact for a non sitcom show, it was the best show ever made and now the best show around is Doctor Who. - nelsonerica
Wow, that piece of garbage by the name of "Family Guy" is higher than this?

This show really knows how to write characters and a twisty plot. This show... Geez if I described in detail why it's so great, I'd write a bloody novel! Oh PLEASE do yourself a favor and watch this. Family Guy was never good to begin with. Seth MacFarlane just references stuff and expects you to laugh because somehow, if you reference something, it's automatically funny. Har har har. Gilligan on the other hand is an intelligent individual who incorporates moral themes and realistic character traits into his show. Also, Breaking Bad is UNPREDICTABLE. If you like The Walking Dead, The X-Files, or ANY crime drama, this show is for you. Even if you don't - this show might make crime dramas your obsession. PLEASE do yourself a favor and give it a watch. And if you still like the racist, sexist, unoriginal Simpsons rip-off that is Family Guy better, please get cultured.
Breaking Bad manages to do difficult techniques of complex storytelling and filmaking better than most high-production movies. It will go down as one the few truly perfect shows from start to finish. Each season manages to be better than the last, and every character is awesome in some way. Also one of the most quoteable shows ever.
4
Game of Thrones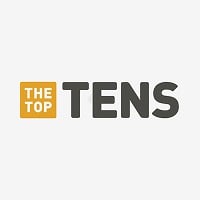 Game of Thrones is an American fantasy drama television series created by David Benioff and D. B. Weiss. It is an adaptation of A Song of Ice and Fire, George R. R. Martin's series of fantasy novels, the first of which is titled A Game of Thrones.
GOT is the best show ever... How come it is placed so low on the list :(
My top 5 T.V. shows would be:
1. Game of Thrones
2. How I met Your Mother
3. Breaking Bad
4. Friends
5. The Wire - abhisheksrivastava
Seems like you haven't watch Breaking bad. It may comes after GOT for some, but never after How I Met Your Mother. - paragjyoti
I was looking for something to watch and seen Game of thrones was ranked 59th. Not sure if this site is even worth looking at anymore...
A magnificent and spellbinding show that is always intriguing. The atmosphere and tension it manages to create throughout each episode is superb. Fascinating characters, epic music, gorgeous cinematography, stunning action. great story and character developments... yeah, basically everything about Game of Thrones is excellent. Once all seasons are out I'm gonna watch it all over again, 'cause its that amazing and I love this show so much. Along with Breaking Bad, this is at the top of the best shows to come out in a long time. Masterpiece!
Great show, well-acted, amazing action and visuals, awesome characters. However, we don't talk about Season 8 doe.
5
The Walking Dead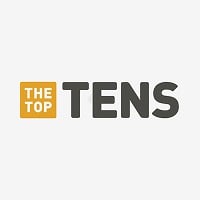 The Walking Dead is an American horror drama television series developed by Frank Darabont, based on the comic book series of the same name by Robert Kirkman, Tony Moore, and Charlie Adlard . Andrew Lincoln plays the show's lead character, sheriff's deputy Rick Grimes, who awakens from a coma discovering ...read more.
What makes "The Walking Dead, " so unique is the fact that it isn't some cliche show where you can guess exactly what happens. You'll watch your favorite characters die, and weaker characters fail repeatedly. Of course there are zombies walking around looking for flesh, but that's simply a chore each of the characters must face now. "The Walking Dead, " exposes humanities imperfections in such a way that makes you feel for the characters so much more.
AMC created a master piece. The episodes totally hook you and once you watch it there is no going back. Second Season Oct.11 can't wait for it to come. - PePsMeX
It's not always hooking, it's scary and disturbing, it isn't as bad as Supernatural, but it can still disturb you and possibly scar you for life, but it deserves to be here since it's so iconic.
The walking dead is an amazing show, it has great characters with lot of depth and does well at keeping you watching the show with suspense, thrills, and anticipation of what happens next. Truly a great show
What got me ingot he show? The characters are just real people fighting for survival in all the ways you've seen before, and yet NONE of them are completely safe. One minute, they can be smiling over finding a can of food, the next they get bit or they get kidnapped or they get into a shoot out with bandits or anything else that could go wrong. Add awesome zombies, great acting, great effects, great writing, one of the best scores in all of history, likable actors portraying lovable characters you find yourself learning from, favoring, and even identifying with, and you have the greatest T.V. show ever made, based off a comic book or not.
6
South Park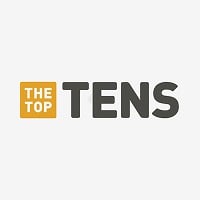 South Park is an American adult animated sitcom created by Trey Parker and Matt Stone for the Comedy Central television network. The show is about four boys, who are Stan Marsh, Kyle Broflovski, Eric Cartman, and Kenny McCormick, and their adventures in South Park, Colorado.
It's all about the scripts. Just like The Rocky and Bullwinkle Show. The animation is sub par and who cares? These guys can stay on top of current events and paste one of these episodes together in 2 weeks if they need to do so. The one theme that seems to resonate with this team of writers is the cult of personality. Those writers love to be mean to celebs. They stay fresh because their ideas come from current events. - mgenet
It's not about the kids, it's about the audience overall. Who cares if it's inappropriate for kids, why do you care so much? It's supposed to be for mature audiences only. - MontyPython
There is no way that friends and family guy top this south park is a masterpiece! - Chris-1
I love a lot of these shows but South Park has to be the best no comparison - OneWayStreet
The best animated TV show ever! But since season 8 it's started decreasing in quality...
One of the few shows that remains relevant through the years
7
Family Guy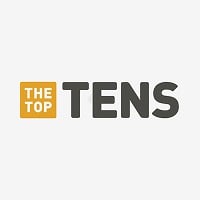 Family Guy is an American adult animated sitcom created by Seth MacFarlane for the Fox Broadcasting Company. The series centers on the Griffins, a family consisting of parents Peter (Idiotic Dad) and Lois (Nagging Wife), their children Meg (Socially Awkward Daughter) Chris (Idiotic Son), and Stewie ...read more.
Kinda lazy and boring compared to the old Simpsons and especially Breaking Bad, but back then it was a decent show, except for it's adult humor it originally has.
were in the golden age of adult TV, and this is thecream of the crop
Best animated series ever. I know lot of The righties and lefties pissed about this show. Learn to take a joke.
Seasons 1-3: classic
Seasons 4-8: most of the best episodes here
Seasons 9-11: Still funny but characters are going downhill
Seasons 12-13: dark ages
Seasons 14-16: gradual comeback but not as big as before
Season 17: The absolute worst season ever
8
Friends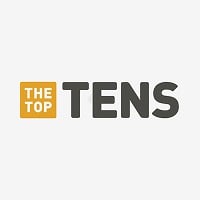 Friends is an American television sitcom, created by David Crane and Marta Kauffman, which originally aired on NBC from September 22, 1994, to May 6, 2004, lasting ten seasons. It now airs on Nick at Nite. ...read more.
Friends totally rocks! It's been years since it ended, but it's magic is still captures your heart!
Friends is like the best T.V. show ever no one can compete with friends...
Have seen each and every episode of friends like 5 times...


The greatest sitcom of all time, has surpassed Seinfeld in everything. Possibly the greatest T.V. Show of all time. Its impact on culture is immense, it really broke the mold in what sitcoms were.
Just because it is inappropriate doesn't mean it's a bad show. Like for example, Friends is a great show but it's inappropriate and Dora is a crappy show but it's kid friendly. No offense to Dora, it's probably better for the target demographic (2-5) - lelennyface
Not only is the fanbase toxic, the characters act stupid and cringeworthy and the show seems stupid in itself.
9
The Office (US)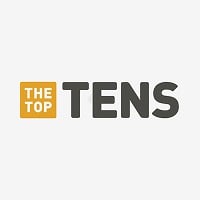 The Office is an American television comedy series that aired on NBC from March 24, 2005 to May 16, 2013.
It's just the best show ever. Best characters, best jokes, best lines, best plots. It's simply just that everything about it is awesome and fantastic. It's clearly the best and I don't know how it only has 1% of the votes here. Watch it people! It's amazing! Most people underestimate it because you have to be a true fan to really fully enjoy it, because you have to know the backstories, but if one were to pick it up late on the bandwagon, then watch every episode from season 1 to 9, they'd love it. Unless you don't like the humor entirely, it's just the best T.V. show ever.
The office and friends are both so amazing. Friends came first, but the office is better written and less predictable. The characters are a tad more complex than the ones featured in friends making it a smudge better. The office is a masterpiece at heart and has a reasonable ranking on this list. ( It makes sense why Simpsons are N.1)
How can the day to day life of some employees of a paper company look so interesting!
One of the funniest shows ever. It even had great drama, as an emotional bit is when Michael leaves. It had great characters and great plots. This underrated show should be in the Top 3. - buster
10
Gravity Falls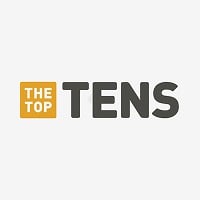 Gravity Falls is an American animated television series produced by Disney Television Animation that first aired on Disney Channel, and then on Disney XD from June 15, 2012 to February 15, 2016. The series follows the adventures of Dipper Pines and his twin sister Mabel in the fictional town of Gravity ...read more.
I love Friends, but all in all, Gravity Falls is undeniably my favorite show. I love it for so many reasons, so I'll just touch on a few. First of all, it has balance. It has mystery & the supernatural like the X-Files or Twin Peaks, but it also has humor like The Simpsons or Friends. It has outstanding character development, and every character has more than one side. The series-long love story (as all T.V. shows have) is actually interesting. (Blendin's Game! ) Dipper and Mabel have an awesome sibling relationship. They care about each other a lot, but also fight sometimes. The main cast has great chemistry with each other. There are countless outside references, making it a show for kids and adults. The humor is clever and mature, not random, gross, dorky, or childish. The graphics are unique but cool. Every episode works both on its own and as part of the series. The plots are well developed, and cleverly resolved, not solved deus ex machina. The episodes are thirty minutes, which ...more - Hajj
This show is SO good. It needs to be in the Top 10. It appeals to both adults and kids, and has humor for all. Let me remind you that this is a kids show. A Disney Channel show at that. It has action, adventure, romance, suspense, humor and everything else you could need. The villains are amazing, especially Bill Cipher (who I will not reveal too much about due to spoilers). The show centers around Dipper and Mabel, two twelve year old twins who are sent to Gravity Falls to live with their Great uncle (Gruncle) Stan. Gruncle Stan owns the Mystery Shack, a locally-famous tourist trap. Two of the employees are Soos (dumb and lovable handyman) and Wendy (carefree and chill cashier, also Dipper's crush). Dipper goes into the woods and finds a mystical journal talking about the supernatural happenings of Gravity Falls. Only question, who wrote the journal? That is the recurring mystery as Dipper and Mabel try to discover his identity while experiencing the weirdness. Does this description ...more - TheWiseOne
This show's attention to detail is absolutely incredible. Every single episode was interesting and captivating, and there wasn't one bad episode. All worth rewatching. Character development was on point, and the plot was just perfect. My brother and I quote this show in our everyday life just because.
So many mysteries to solve! 1# fan! Ya! I love the characters Alex Hirsh made along with the ciphers! The mysteries keep me occupied and entertained. So much fun to watch with so much adventure and mystery. I recommend it to everyone! Such a good show that I think is amazing! Still waiting for that 2 hour movie Alex Hirsh! - Twigthesurvivordog
The Newcomers
? Friday Night Dinner
? The Incredible Hulk
The Contenders
11
Seinfeld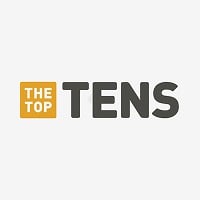 Four single friends -- comic Jerry Seinfeld, bungling George Costanza, frustrated working gal Elaine Benes and eccentric neighbor Cosmo Kramer -- deal with the absurdities of everyday life in New York City.
No other show can hold a candle to Seinfeld - haineroid
Despite the fact that Seinfeld is a popular show, I still think that it's quite underrated. It's way funnier than Friends!
Easily one of the best shows ever. I can watch the episodes over and over again.
Seinfeld should be #3 after GOT and BB for all categories and #1 for best T.V. comedy.
12
The Big Bang Theory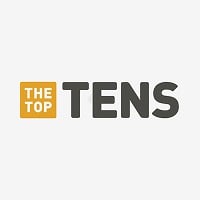 The Big Bang Theory is an American sitcom created by Chuck Lorre and Bill Prady, both of whom serve as executive producers on the series, along with Steven Molaro, and also some wasted guest stars from time to time.
This show is hilarious. Enough said. The only reason that more people don't like the show is because they aren't smart enough to understand the jokes.
really funny especially sheldon and raj - blind_bikerz
The Big Ban Theory is my favorite TV show, but the looney tunes is standing on place 2. From The Big Bang love I Raj, from the Looney Tunes is that Speedy Gonzales
What's the big bang theory doing at number 13? I don't understand how people have such poor judgement. This show deserves top marks. Maybe, after another ice-age, an intelligent species will evolve which will have enough brains to get the jokes in the show...
The only reason people have "poor judgement" of this show is because how it literally makes fun of nerds. So yeah, this show is at number 12 for a reason... - Jessicarabbit
13
Stranger Things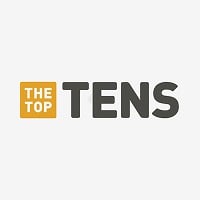 Stranger Things is an American science fiction-horror Netflix original television series created, written, directed and co-executive produced by the Duffer Brothers, Matt and Ross Duffer, as well as co-executive-produced by Shawn Levy and Dan Cohen.
Best Netflix show scary funny dramatic and very sad RIP billy
It's alright. But I kinda stopped watching when I got to season 3 because I wasn't that interested. - UnicornWerewolf
This is the best show ever, because the characters are so cool and the story is great.
Amazing story and character development. Honestly the best show of this generation
14
Regular Show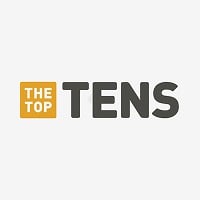 Regular Show is an American animated television series created by J. G. Quintel for Cartoon Network that premiered on September 6, 2010. The series revolves around the lives of two friends, a blue jay named Mordecai and a raccoon named Rigby—both employed as groundskeepers at a local park.
I love how something so regular can turn into some inter-dimensional crisis that gets resolved in 10 minutes. Each episode can stand alone and still be just as great. The show was amazing until that stupid dome idea.
I grew up with this show. For me it was either this or Dora the Exlporar
This is so funny! It's a cartoon, and was actually originally created for young adults. Very funny!
I watch new episodes of it I love the regular show!
15
Doctor Who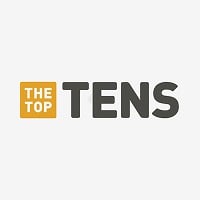 Doctor Who is a British science-fiction television programme produced by the BBC since 1963. The programme depicts the adventures of a Time Lord called "the Doctor", an extraterrestrial being from the planet Gallifrey. The Doctor explores the universe in a time-travelling space ship called the TARDIS. ...read more.
Doctor Who is so big, you couldn't fit the universe inside! This ensures that Doctor Who remains one of the greatest television shows of all time and it still grows to this day! Who of most British Actors hasn't been in Doctor Who over its wonderful 50 years! Every episode is a new adventure, and yet everything somehow links together in the end! If you don't believe me, watch all 800 episodes, read all 2,000 novels, listen to all 1,500 audio stories, examine all 10,000 comic stories and most of all, be a part of the biggest television fan base on the planet! You may change your mind...
As a kid in the 70's this was my favourite show on T.V.. And now with the revival series starting in 2005, this is the best Sci-Fi on T.V. at the moment. The story is so complex and weaved only people who have watched all 5 seasons will understand this comment. Watching one episode will get you nowhere. The Doctor Rocks!

Even better when watched with the spin-off series Torchwood.
Why is this not in the top 10? How did SpongeBob SquarePants beat this? There has been almost 53 years of The Doctor on T.V. screens, and I can't believe some people haven't heard of Doctor Who. Doctor Who is one of the best sci fi T.V. shows of all time. There are so many things to get out of Doctor Who, and it's not just the T.V. show. Anybody that doesn't like it hasn't found the episodes, novels, audio stories, or comics that would suit them best! For those who don't like it, after watching only 10 minutes of an episode, watch more! Watch at least the whole T.V. show, modern and classics, before you complain to me.

People have to know about the fan content that comes with this fandom. How many fan art, good cosplays, and even SONGS that people have written for this T.V. show. Without the fans of Doctor Who, this T.V. show wouldn't be alive today. When it cancelled in 1989, fans wanted it back. They got a movie in 1996 but it wasn't just enough for the fandom. Now, Doctor ...more
Actually if you don't mind it's just the doctor - Unnamed Google User Remade
16
Avatar: The Last Airbender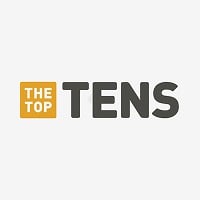 Avatar: The Last Airbender is an American animated television series that aired for three seasons on Nickelodeon from 2005 to 2008. Avatar: The Last Airbender is set in an Asiatic-like world in which some people are able to manipulate the classical elements by use of psychokinetic variants of Chinese ...read more.
Dang, I'm so surprised this show isn't higher, it's got a 9.1 on imdb, and that already sets it up in the top ten shows of all time. It's a storytelling, world-building masterpiece, and it knows how to deal with heavy topics without condescending to children (like death without yelling "i'm okay! ", genocide, spirituality, and political corruption). I never laughed so much as a viewer than when Sokka got high off of cactus juice, and even thinking about "Leaves From Vine" tears me up. This show basically raised me - it wasn't the kind of show I started watching when I was bored and commercials are on, it was a show where I memorized the run schedule and tuned in/ran to the television every day with the family. The animation and atmosphere is basically Miyazaki-level (well, considering it's a running show and not a feature), with great action and great heart. And yes, I'm marathoning it right now: - keycha1n
I can literally quote every episode. I grew up with this show and will always be a die hard fan of it. The characters and plot were some of the best I've ever seen.
It's hard to explain it all in one comment, but the show is well balanced in everything. Great animation, epic music, awesome actions, well-developed characters, amazing actors and actresses, et cetera. Though what's nice is the fact that the show can balance out serious moments and funny moments, and it's not at all inappropriate or so kid-friendly that it's corny. Also the show touches on concepts that most kid's shows wouldn't even think about and yet they explain it in a way that kids won't be completely bored by it. Either way everything about the show is perfect and has obvious effort and pure optimism put into it. Both adults and children can find something to enjoy in this beautiful masterpiece of a show. Avatar: The Last Airbender is a one of a kind show and honestly I don't know if anything else will ever be like it. So for me it is my favorite show of all time, for others maybe not but my experience with the show has been completely positive. Rating: Infinity points/10. - Anonymousxcxc
Being able to watch this series again and again and still loving it. Deserves to be higher up the list.
17
Lost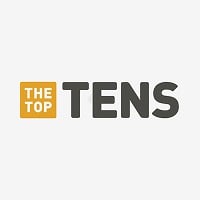 Lost is an American television drama series that originally aired on the American Broadcasting Company from September 22, 2004, to May 23, 2010, over six seasons, comprising a total of 121 episodes.
I absolutley LOVE LOST! It's so exciting and it always keeps you at the edge of your seat! This should be like at least number 5 on the list. It's a classic and all genres are on the show, they have it all, action, drama, adventure, romance, comedy, humor, mystery, and sometimes a bit of horror but not the real haunting horror, just mild. It's perfect for family veiwing or with your friends or even just alone. My favorites are Jack and Kate. I hate Sawyer, stupid hobo- monkey! Watch it, it's honestly mind squeezing, it makes you think hard to find a theory. It's also truly for smart people too! All lost fans are smart, that's why they understand it and love it! You will to!
AMAZING SHOW, PURE EPICNESS FROM START TO END. JUST AMAZING

Lost was absolutely the best! It should be number one. It just kept you guessing at every turn and you really had to think about what you were watching at times or you would get LOST
After thinking about the question for a while, I have to conclude that LOST is the best television series to ever air. It's just incredibly well written and thought-out. It can get confusing, especially in season 5, but that's one of the great things about it. It's intelligent because that's how the story happened to turn out, not because it had to be or wanted to be. I will forever regret not watching it until five years after it finished.

Now, how the hell is it that the likes of Family Guy, South Park, even the Simpsons are higher than this? I know that everyone is entitled to their own opinion, but not even that is an appropriate excuse for something as grotesque as this.

GET LOST! - DesL42
18
Supernatural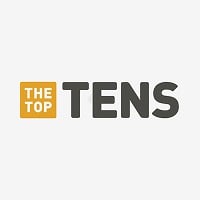 This haunting series follows the thrilling yet terrifying journeys of Sam and Dean Winchester, two brothers who face an increasingly sinister landscape as they hunt monsters. After losing their mother to a supernatural force, the brothers were raised by their father as soldiers who track mysterious ...read more.
Best show EVER! Great Story lines, amazing acting, superb character chemistry. The show had me hooked from the first episode.
The Awesomest Show Ever!
The Story Line is Epic and it got me wrapped like hell
No, no supernatural is the best show ever.
Comedy, botherly love good, evil come on.
This show is amazing! You have a wonderful storyline with outstanding actors portraying brothers that will get you hooked and draw you into their lives and make you feel as if you are a part of their family - as if you are living their lives with them. Classic good vs evil and how they get through the days fighting monsters, evil and trying to save the world. I have been watching Supernatural from the first day it began back in September 2005. Amazing show that continues to grab you and wrap you into their lives week after week. Good, bad, ugly, sadness and sometimes joy and happiness. Just life with the Winchesters. Fighting to save the world from monsters and evil. The character's are played by very talented and amazing actors who bring their characters to life and made the audience believe they are real and they go through some dramatic situations. Sometimes they come out on top and other times not so well. Just like real life situations but with a twist. With the amazing on and ...more
19
Futurama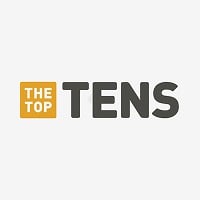 Futurama is an American animated science fiction sitcom created by Matt Groening for the Fox Broadcasting Company.
"what if my acting didn't rise from the grave with me? I better test it with a dramatic...

pause!"

*applause*
I like a couple show better, but I voted this one cause it deserves to be MUCH higher. At the very least, in the top 20.
definitely a classic that's for sure, Dr. Zoidberg and Bender are just funny as hell!
I like Futurama but its not better than The Simpsons.
It was not going to last as long as The Simpsons.
this was a parody of sci-fi shows and in the year 3000.
If the year 3000 ever happens then do you think it would be like Futurama even though we wouldn't know unless there would be a time machine invented to see the future.
Do you want to drink some slurm?
Anyway I'd prefer Busted with the underwater.
20
Adventure Time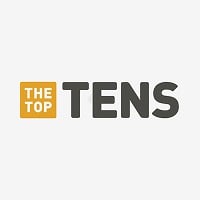 Adventure Time is an American animated television series created by Pendleton Ward for Cartoon Network. The series follows the adventures of a boy named Finn (voiced by Jeremy Shada) and his best friend and adoptive brother Jake (voiced by John DiMaggio)—a dog with the magical power to change shape ...read more.
A truly bizzare adventure, packed with not just fun and giggles, but dark and emotional matters as well. It keeps the show going with it's interesting and varied characters, from the friendliest to the calm and dangerous ones. The post-apocalyptic theme doesn't keep me away from it.
It became so sophisticated. The characters really developed from 1-dimensional to 3-dimensional. That theme song is great as well - CrypticMemory
I LOVE ADVENTURE TIME

Best CN shows)

1) Adventure time
2) Gravity falls
3) The regular show
4)Adventure time
5- infinity) Adventure time
I love this show it is so creative and fun and it can get dark love this Cartoon
21
How I Met Your Mother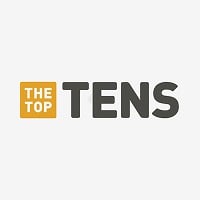 How I Met Your Mother is an American sitcom that originally aired on CBS from September 19, 2005, to March 31, 2014. The series follows the main character, Ted Mosby, and his group of friends in Manhattan.
That's one of the best T.V. show I had ever seen. Barney Stinson is my favourite character
The best T.V. show ever! Never seen such a good show that can make you laugh out loud!
I have watched it 4 times and still love it and it doesn't have ANY plot holes
The best group dynamic ever and hilarious beats friends hands down
22
Pokemon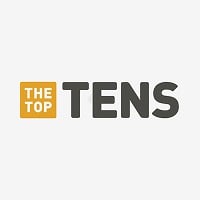 Pokémon, abbreviated from the Japanese title of Pocket Monsters and currently advertised in English as Pokémon: The Series, is a Japanese anime television series, which has been adapted for the international television markets.
Like it a LOT.
I don't understand the people that hate pokemon.
What is there to hate?
SERIOUSLY!
How do they think of an episode on EVERY SINGLE Pokemon?
Really good show. - 2234
The only reason people hate Pokemon is because there is a thing called an opinion. - Jessicarabbit
Best Show on T.V. my eyes didn't want to leave the screen. Its awesome and if you never saw it what are you wating for!
"My eyes don't want to leave the screen" Ever seen the seizure one. - PanthersFTWpatriotsFTL
This show sucks. there isn't anything good about it. The people hate it because they have good taste in television. They writers think of episodes for every single Pokemon by doing the exact same thing in every episode and only replacing the Pokemon for it. This show should not be on this list. The fans of this show are idiots because it was never good.
The reason people like the show because there's such a thing called an opinion - donickcary
Pokemon must be the bet show ever I love this show I am mostly talking about the original series because some o the new ones aren't that good like black and white though the first through dp are very well made.
23
Rick and Morty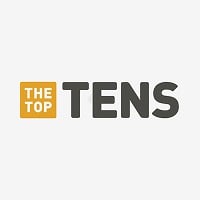 Rick and Morty is an American adult animated science fiction sitcom created by Justin Roiland and Dan Harmon for Adult Swim.
Even though the show is only in its 4th season it is so well created and the humor and story is so complex it deserves to be high up on this list
One of the worst adult animation T.V. show fanbases to ever exist.
How are south park, adventure time, gravity falls, and seinfield higher than this. This should be number 2 second only to the simpsons
RICK AND MORTY IS NUMBER SOUTH PARK IS NUMBER TWO IMPRACTICAL JOKERS IS THIRD PLACE TO ME ON THIS FOR RATINGS IN EVERY CATEGORY YOU FANS OR VIEWERS NEED TO WATCH THESE SHOWS AND RATE THEM IN THE FIVE OR ELSE IN THE THREE
24
American Dad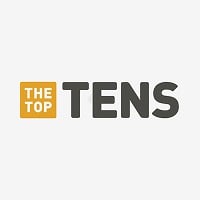 American Dad! is an American adult animated sitcom created by Seth MacFarlane, Mike Barker, and Matt Weitzman for the Fox Broadcasting Company.
This is way better than family guy and is the best show of all time!
I wouldn't say best of all time, but I do agree that it's better than Family Guy. - JC_How
There is more characters that are funny than Family Guy also the show doesn't try so hard because they do not have to show a cringe worthy flashback every 5 seconds that is starting to become boring and not laughable.
One of the funniest animated shows of all time.
Love it, Family Guy try to hard and sometimes goes to far, but not this. Roger is the funniest character
Actually, in terms of... adult imagery, American Dad has even MORE so than Family Guy. - lamourieparkinson
25
Steven Universe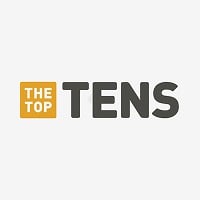 Steven Universe is an American animated television series created by Rebecca Sugar for Cartoon Network. The show's based around a young boy by the name of Steven Universe, who is a hybrid of a gem and a human. He lives with his gem friends, Garnet, Amethyst and Pearl.
Relatable and multidimensional characters, an interesting story, and great colors - CrypticMemory
It was over because it was the loudest show I have ever watched! Besides My Little Pony, of course.
This show sucks. I once tried to watch it and I just took it off cause I couldn't stand it anymore. IT SUCKS. It SHOULD be in the number 83. by the way, this is 33 not 83. But is should be. ENOUGH SAID! *Drop the mic.*
The best. Just because people are gay or lesbian in it doesn't mean its bad. I mean, for example. Christans and other religons hating on the LGBTQ can still watch it. I am muslim. we can only marry the opposite gender, but I really still love this show. I'm not gay or lesbian! I just love the entertainment
26
The X-Files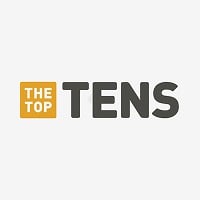 The X-Files is an American science fiction drama television series created by Chris Carter. The original television series aired from September 10, 1993, to May 19, 2002, on Fox.
Binged this with my brother, and we still make references to it at the most random times. Everyone should watch the X-files. It's necessary.
X-Files rocked! The only reason I would come home to watch TV was this show. The biggest let down when it ended. Loved the movie and still waiting for another one. - wally24
This is the best show ever on television. I have watched all but one episode ( I still have not figured out which one ) but the way they mix mystery, sic-fi, fantasy, drama and satire is fantastic. I've never seen a show pull it off as well...
It is the best show I have ever seen you just can't miss it I hope my comment will help you realize how great this show is I have no words to explain it is so good
27
Batman: The Animated Series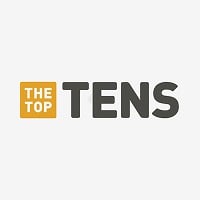 Batman: The Animated Series is an American animated television series based on the DC Comics superhero Batman.
I'm sorry, but how on God's earth is My little pony higher than this? I mean you simply cannot make a list of the top best T.V. shows ever and not put this in the top ten. It should at least be in the top five, not at 93 with with My little pony 3 spaces ahead of it! - LegoVaderBatmanDude
I'll tell you how: relevancy. My Little Pony is a current show, ergo, it will be higher up. - OomlaGuhmaGagh
This is by far one of the Best Cartoons ever made back in the day.
A true legend. It definitely deserves the number one spot. So dark for a children's show.
Honestly, the secondbest onscreen Batman ever (second to Christian Bale.) A true work of art.
28
The Flash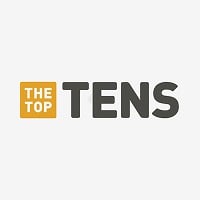 The Flash is an American superhero television series developed by Greg Berlanti, Andrew Kreisberg, and Geoff Johns, airing on The CW.
Genius plot. Amazing actors. Lotta action. In my opinion this is the best show ever
Great show. A bit weak around Seasons 3-4, but Season 5 is back in form!
The fastest superhero ever... It should be in top 30...
This is the best series. Best superhero. Very fast. The flash has a great history. You should watch it. You blood suckers should be satisfied
29
Sherlock (U.K.)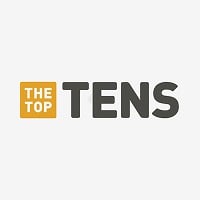 Sherlock is the best ever! No other show even comes close, save Doctor Who way in the distance. It can and will take over your life - all in under ten episodes. That takes serious skill. I love the action, the subtle humour, the plot, and the actors. Sherlock is such a fascinating, complex character who is hilarious and terrifying at the same time. Watson is not to be overlooked though; he's so normal and human compared to "our favourite psychopath" that the two make a hilarious duo.

The only downside? There are three seasons, three episodes per season, and about two years for the production of each series. I suppose that's what we have to go through to get good television. Oh, and the Reichenbach Fall will break your heart. It did mine.

Anyone who says South Park, Family Guy, or the Simpsons tops Sherlock has clearly never seen true entertainment.
This is a true modern epic. Terrific storyline, superb performances and repackaging of the quintessential detective that easily outclasses the big budget Hollywood franchise. Deserves to be much much higher
An epic adaption of the classic stories. Once you watch the series and read the stories, the skill with which the writers weave events from each together, and how they differ, is simply breathtaking. Perfect casting, incredible actors, wonderful story line, gut-wrenching plot twists and turns, and the most amazing characters I've ever seen. It's a fantastic twist on the classic, often overused Holmes in his deerstalker cap with his smoking pipe and a show for everyone who has the brains to fully understand and appreciate it. Far better than the crude humour and cheap laughs that are the Simpsons, South Park, Family Guy, SpongeBob SquarePants and other shows suitable for those with the intelligence quotient of an eight-year-old.
This is number 1! The only reason it hasnt got there yet is because not enough people watch it! If you want to start a good seriess on netflix, here it is!
30
The Twilight Zone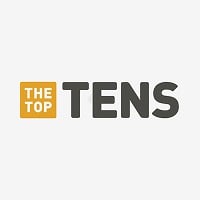 The Twilight Zone is an American anthology television series created and presented by Rod Serling, which ran for five seasons on CBS from 1959 to 1964. Each episode presents a stand-alone story in which characters find themselves dealing with often disturbing or unusual events, an experience described ...read more.
A beautifully devious show full of horror and mystery, worth a watch
X-file would have never existed without Twilight Zone. Original, allegoric, scary, and entertaining. Training ground for actors that went on to TV and movies. Rod Serling used Twilight Zone to illuminate our society; religious, political, sociological and always with a twist of irony.. - mgenet
The Twilight Zone (1960s) is easily the most original and entertaining series to ever air on television. It has always been my favourite, and nothing could possibly top it. Although I enjoy other shows on this list (Twin Peaks, Breaking Bad, etc.) Twilight Zone is the peak of television, and it deserves to be must higher than 30. - Harry_Lime
it is unbelievable that there were 38 shows on this list and none of them was the Twilight Zone. Shame on you voters! -
31
Tom and Jerry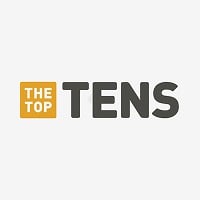 Tom and Jerry is an American animated series of comedy short films created in 1940 by William Hanna and Joseph Barbera. Best known for its 161 theatrical short films by Metro-Goldwyn-Mayer, the series centers on a rivalry between the title characters Tom, a cat, and Jerry, a mouse. Many shorts also ...read more.
Love this show! I even have a Jerry plushie I got from movie world! But I make Jerry act like a girl because he does look and seem like a female in the cartoon. I love the old tom and jerry but the new one is crap. I love the old one though
Let's vote until this month in the top six
Come On This Should've Been At Least In The Top 20!
You have to love this childhood FAVOURITE!
32
Looney Tunes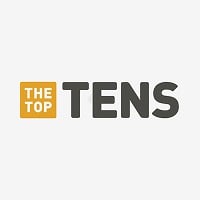 Looney Tunes is an American animated series of comedy short films produced by Warner Bros. from 1930 to 1969 during the golden age of American animation, alongside its sister series Merrie Melodies.
Why is this only at #28? It's better than the majority of cartoons that are above this in my opinion. - SamHalls2015
This is a masterpiece! If it weren't for this show I bet a third of cartoons today wouldn't exist. The show is filled with such memorable characters as bugs bunny, porky pig and my personal favourite, road runner. The jokes are top quality and it was done with such care that it inspired many to make animation. I hate to admit it but everything in the top ten is not even comparable to this.
Best show for all ages and it's better than shows like family guy and American dad etc. Because in those shows all they do is curse and screw around with drugs enough said.
Good clean cartoons unlike the junk they have today
33
American Horror Story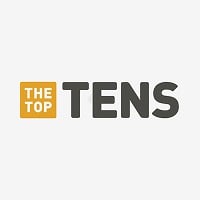 American Horror Story is an American anthology horror television series created by Ryan Murphy and Brad Falchuk. Each season is conceived as a self-contained miniseries, following a different set of characters and settings, and a storyline with its own "beginning, middle, and end."
This show should be far higher. It's amazingly written and the acting is extraordinary. It gives us both terrifying concepts (but doesn't come on too strong when it comes to horror) and lovable characters that we're sad to see go. This show has it's flaws, but It's still amazing.
I LITERALLY LOVE THAT SHOW WITH ALL MY HEART. favorite seasons are definitely 1,2,3,8 and 9, can't wait for the 10th season
How the hell is this so low? It's better than supernatural and lost easily
This an incredibly unique series! The actors and writers are brilliant and it's so so weird which I love. I don't know why it's number 93. I mean it might be weird and sad but it's brilliant. How is it so low down? I guess a lot of people don't like strange. In my opinion it's better than breaking bad and orange is the new black.
34
That '70s Show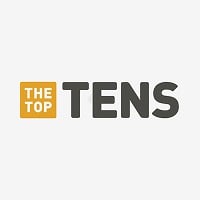 That '70s Show is an American television period sitcom that originally aired on Fox from August 23, 1998, to May 18, 2006. The series focused on the lives of a group of teenage friends living in the fictional suburban town of Point Place, Wisconsin, from May 17, 1976, to December 31, 1979.
The best TV show ever. It seems so real and funny and everything you need at the same time.
My All time favorite sitcom. This is one of the most underestimated tv shows around. Seasons 1-4 were the best. The cast made this series more than the decade did. I really loved this show. It was endearing, cutting edge, heartbreaking, crude and FUNNY all at the same time. Well rounded, ensemble cast, but in my opinion Topher Grace was the backbone of the seies. - danalana
You can tell a lot of heart and effort was put into the production of this show. It's a show you can watch at anytime, in any state of mind. I remember it being a popular show back in the mid 00's but not many people tend to recognize its greatness today.
The show definitely declined after Ashton Kutcher and Topher Grace left, but to me this doesn't detract from the overall quality of the 8-season run.
Deffinatly one of the most underrated sitcoms and tv shows of all time. Not just funny, but it also takes a truely great idea and writing in order to take a cast with only a couple experienced actors, and turn them all into popular icons, and actors, as well as turning the show into a show loved by mostly everyone whos ever watched it.
35
Black Mirror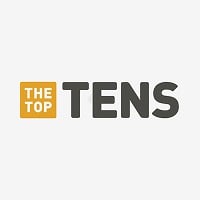 Black Mirror is a British science fiction anthology television series created by Charlie Brooker, with Brooker and Annabel Jones serving as the programme showrunners. It examines modern society, particularly with regard to the unanticipated consequences of new technologies. Episodes are standalone, ...read more.
One of the most well written and unique shows and also one of the most underappreciated. Every episode is like a movie with its own incredible plot, deep characters and disturbing, yet true messages. And the endings! Oh, they do a lot of work to make every single ending plot twist as grandious and pompesious as it is humanly possible. Seriously, if every single episode (and keep in mind, that each episode is a new story with new characters and made by a new writers and directors) was to air in theaters, I'd go and watch them all -> especially that Christmas Special, which is probably my favourite special ever, it is so mind-buggling and emotional. I love this show and I and almost enraged of how underrated it is and that it never appeared on this whole list (although Toddlers and Tiaras did, somehow). Go watch it. IT IS INCREDIBLE. - UniqueUniverse
Black people are bad so black mirror is bad because black = bad. I have the pass do not woryr - BigBoyDonald
The most unique and underappreciated show.The reason why its on this number proves that the world is full of average people who don't understand and appreciate such thoughtprovoking and realistic seasons.
It's the best, enough said
36
Beavis and Butthead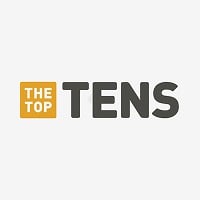 This show rocks! It should be way higher than 105th place!
This show is genius
How should be number 1 man is funny
I love the movie
37
The Sopranos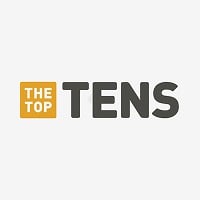 The Sopranos is an American crime drama television series created by David Chase. The story revolves around fictional New Jersey-based, Italian American mobster Tony Soprano (James Gandolfini). The series portrays the difficulties that he faces as he tries to balance his home life and his criminal organization. ...read more.
This is the best show ever to grace the T.V. Screen, the fact that things like Hannah Montana and Sweet life on deck are even higher is just insulting
This is one BAD top-ten list. It's deplorable that Friends is at number two and this is 94. - Virtuoso
I was expecting this to be at least on the first page, but, 28? Really? For one of the most beloved shows of all time that gives such a detailed insight into mob life? Apparently "Doctor Who", "Spongebob Squarepants" and "Friends", 3 family friendly shows which are just there for entertainment and not for intricate story-telling, are considered better than this masterpiece.
For sure the best. I mean, what is there not to love? It is all so brilliant and gets you hooked: the acting, the writing, the atention to detail... Just amazing. My favourite show, I can't believe how it is so lowon the list. Should be in the top ten
38
Dexter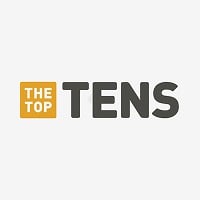 It will surely teach you between the good and the bad. Awesome T.V. series. Changed the way I thought about life. It should be on number 1.
32? This should be number 1 and no way is American idol better than dexter. That is really stupid
Hey this one should be on top because the way they mix action drama horror every thing its just great I love this show Michael c. Hall did great justice with his role
SpongeBob is an idiot who is queer as folk. He does not deserve to be on the list. His voice is annoying. He is no longer funny and deserves to be shot. In season 4, SpongeBob gained an inspiration named Naruto. Naruto is a pile of garbage who is either just as annoying or more annoying as SpongeBob. SpongeBob deserves to die along with Naruto and Pokemon (the anime).
39
Brooklyn Nine-Nine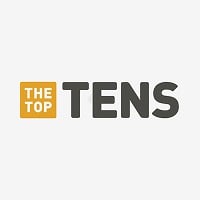 Brooklyn Nine-Nine is an American police television sitcom that premiered on Fox on September 17, 2013. Created by Dan Goor and Michael Schur, the series revolves around Jake Peralta, an immature but talented NYPD detective in Brooklyn's 99th Precinct, who comes into conflict with his new commanding ...read more.
This show may not be number one but it is so funny! It tackles important topics like racial profiling without making it a drama, there are a variety of colours, sexualities and more, and there is an extremely powerful black gay police captain who is seen as a father figure. It's so smart and funny and... wow.
As much as I love Friends, Pokemon, Friday Night Dinner and Modern Family,
Brooklyn Nine-Nine is truly the best there is.
Very good, funny, and well written. - Catacorn
Favorite sitcom hands down
40
Impractical Jokers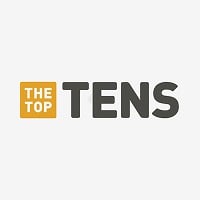 Impractical Jokers is an American hidden camera reality series that premiered on TruTV on December 15, 2011, and is produced by NorthSouth Productions.
Sal killed a family of 5 when he drove drunk to court during his fight with custody.
Making Sal tonight's big loser - BigBoyDonald
This show should be in the top ten. It is so funny. Love it.
This show is too funny you must watch it.
1. SpongeBob SquarePants
2. Impractical Jokers
41
Arrow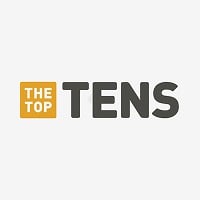 Arrow is an American action crime television series developed by writer/producers Greg Berlanti, Marc Guggenheim, and Andrew Kreisberg.
Okay what the hell? Arrow the greatest live action superhero television series ever and possibly on of the best T.V. series of all time is at 83? Come on what the hell! It deserves better each episode is intriguing and everyone on the show are awesome actors. This should at least be in the top 10.
Come on seriously! The greatest T.V. Show of all time is down here at 84? Come on guys watch this and you WILL NOT regret it. It is awesome.
The best shows I have ever seen I want to be like him action thrill suspense every thing what I need to see is in this show I love this and I hope this show will come on top 10 of the list
Arrow is incredible. It's so dark but the characters drew me in even though superheros aren't really my thing. Laurel sucks, but Oliver Queen and Slade Wilson are so awesome. Felicity is one of the few female characters in T.V. or film that I actually find interesting. The simultaneous plotlines of the present and the past is a fascinating idea.
42
The Amazing World of Gumball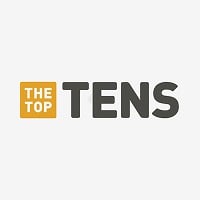 The Amazing World of Gumball is a British-Australian-German-American-Irish children's animated television series created by Ben Bocquelet for Cartoon Network.
Easily my favorite. It has amazing parodies, jokes, and references that have a subtlety to them. I love all of the characters as well. I love the mixed animation style, the colors, how weird the show can get, and the songs.
The only things I don't like about this show is that Darwin's voice can be squeaky and it's annoying when he screams, and the show ended on a cliffhanger that gave us absolutely no answers about the show's greatest mystery. I still love this show though. - CrypticMemory
My favorite episodes are : the tape, the test, the remote, the fridge, the catfish, the choices, the fury, the faith, the money, the puppets, the curse
This should be on 1 or 2 this show is so popular it not that much like steven universe but this show is fun for kids I'm glad someone made this amazing heart warming show
The first season is painfully terrible, but the rest of the series was perfect!
43
Survivor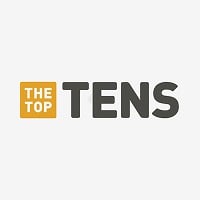 This show has revolutionized T.V.. Every reality show is somehow based on the "vote someone off at the end of every episode" mentality that Survivor introduced.
This was the beginning of reality T.V.. How dare you people make it 38. It should be number 1. If it weren't for survivor there wouldn't be many other shows like it, (such as amazing race or big brother)
I LOVE Survivor. The strategy of the game is incredibly interesting, and just when you think you've seen it all, a new twist is added or something new happens! It's also interesting to see how people survive in a secluded environment with only each other for company. Jeff Probst is also a legendary host. It kickstarted the large amount of shows like it, and it makes for incredibly interesting T.V.! It's the most interesting "reality" show or any other type of show that's ever been on T.V.!
This is not only the greatest reality show, but in my opinion the greatest show so far in the 21st Century. It changed Reality T.V. forever, the first season produced one of the greatest villains in T.V. History. 38th does not give Survivor the justice it deserves.
44
Saturday Night Live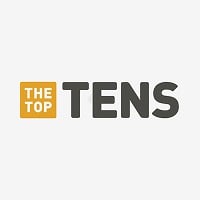 Saturday Night Live is an American late-night live television variety show created by Lorne Michaels and developed by Dick Ebersol.
How is the greatest show ever way down here!? By the way, they finally have some funny people on now. C'mon, vote for SNL. - drpeppersnapple
funniest show ever should at least be in the top 30. how the hell is hannah montana higher than this!? - russian
People think differently about life because of this show.
This should be in the top ten! I couldn't believe when they had Trump on, I didn't watch that one. So mad. I did watch it when they had Bernie
45
Teen Titans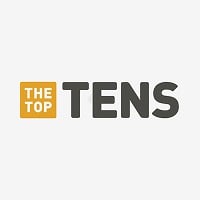 Teen Titans is an American animated television series created by Glen Murakami, based on the DC Comics characters of the same name.
This show made me go from liking DC to loving DC. TTG will never come close to being a tenth as good as Teen Titans.
The best cartoon that ever aired. So sad it got canceled and got replaced by that TTG crap. I loved all the characters, villains, plot, relationships, action drama, EVERYTHING! This should be number 1. Long live the titans.
Why is this lower than that train wreck Teen Titans Go? This is unacceptable.
I'm confused this show is so underrated! It was seriously the best thing ever. It has been my childhood. I remember it on Cartoon Network when I was little. 13 and still watch it, this shows a legend.
46
Dragon Ball Z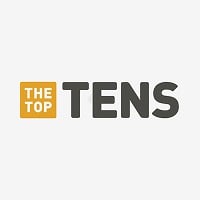 Dragon Ball Z is a Japanese anime television series produced by Toei Animation. Dragon Ball Z follows the adventures of Goku who, along with the Z Warriors, defends the Earth against evil. The action adventures are entertaining and reinforce the concept of good versus evil. Dragon Ball Z teaches valuable ...read more.
Dragon ball is overrated and the characters are too overpowered.
Dbz is amazing and can't be beat. It has been aired all over the world in many different languages. The story is well thought out and it isn't all just mindless punching. There is a reason the world loves this show so give it a chance.My family watches dbz all the time whenever we can so me and my siblings are super strong for our age because those are our heroes and they also throw in a few good training tips. I bet if more people bothered to look down here this show would get a lot more votes.
This show is a masterpiece that deserves a place in the top 20.

It's probably the most influential anime in existence, since not only was it the base on which shows like Naruto, Sailor Moon and One Piece were made, but also because it's still going strong, with its 30th anime anniversary this year and 32nd overall.

It has a great story, which follows the protagonist Son Goku and his adventures in order to become stronger and stronger, while fighting against evil forces. Goku has epic battles with the villains of the series, but also has great fights in regular tournaments, in order to achieve this job. The mastery Akira Toriyama and Toei put into this is extremely obvious. Goku vs. Frieza is probably the best fight ever in any cartoon made.

Dragon Ball also does not focus purely on Goku; it also shows the progress of his friends such as Krillin, Tien Shinhan, Piccolo, Vegeta, and even Yamcha. This is something you don't see often in superhero shows. Then you've ...more
How the hell is this no higher? DBZ is my favorite Anime, Better than Pokemon It should at least be in the top 20
47
Death Note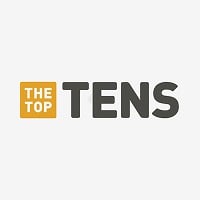 Death Note is a Japanese television drama series based on the manga series of the same name by Tsugumi Ohba and Takeshi Obata. The show is centered around Light Yagami - a promising highschooler and aspiring detective with a strong sense of "justice".
This anime is one of the best animes ever (if not, the best) and is an amazing show that deserves more credit, it is listed as #3 on top ten animes on this site
I don't understand why this anime it's very down. At least, has to be in the number 40 because is one of the best animes. Well, that's my opinion. - NelMemazo
How is this below Uncle Grandpa?! - ModernSpongeBobSucks
You don't vote Death Note?
Watch it, you'll come back to vote it.
48
Modern Family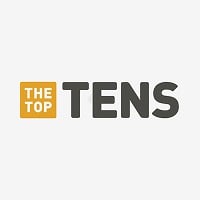 Modern Family is an American television mockumentary family sitcom that premiered on ABC on September 23, 2009, which follows the lives of Jay Pritchett and his family, all of whom live in suburban Los Angeles.
I can't believe this. This show is amazing. Yes, it's gone down a little recently because of the new additions like Joe, Poppy, and George, and Haley marrying Dylan instead of Andy. As a show about to dust, I can't believe it's down at 50, I'm disappointed in society.
Modern Family has been to date one of the best shows I have seen, not just based on its hilarious comedy, but also because of the characters and what they go trough together. Feel-good show.
This show is hilarious, with something for almost everybody. It won all of its Emmy's for a reason, you know. It has most (if not, all) forms of humor. All of the actors are great, even if sometimes it feels like things are over exaggerated. I love how the plot lines connect through the families. Everybody should watch this show at some point. Even you, person who scrolls down past this category. - TheWiseOne
Ahh, I love this show. It never fails to put a smile on my face. It's humorous, funny and entertaining. You become so in love with the characters, you feel like they're your second family. Got to love Modern Family.
49
Bob's Burgers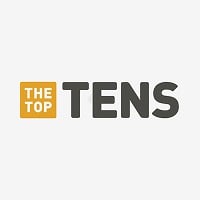 Bob's Burgers is an American animated sitcom created by Loren Bouchard for The Fox Broadcasting Company. It premiered on January 9, 2011 and is still running as of 2017.
The Belcher family, the only funny family on T.V. these days aside from the Simpsons
Best show ever. Love the stars on the show, Bob cares a lot about the kids. this is an awesome show
This it the best show. It doesn't try to hard, it is extremely funny. The characters are amazing and funny. I think it should be in at least in the top 20 - Justmakinganame
One of the best shows on comedy channel!
50
The Fairly OddParents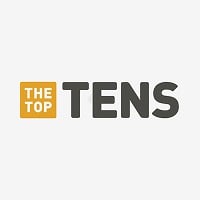 The Fairly OddParents is an American animated television series created by Butch Hartman for Nickelodeon.
I cannot Believe its Number 176!? What?! It should be in the top 20. Lets keep on voting for it until it reaches Number 1!
How dare people put this show as number 134. It SHOULD be number one on this list. Its seriously the best show I've ever seen. I love Fairly Odd Parents more than any other show.
No. It shouldn't. Ever since they added Poof the show has less dignity than DORA. - lamourieparkinson
This is probably the only good show these days. It's the best ever. I totally love it. It has to be number one
This show has the same value as a diamond or 100000$. Its very very very very very awesome. Even more awesome than SpongeBob and the Simpsons.
PSearch List