Top 10 Best TV Shows
The Top Ten
1
The Simpsons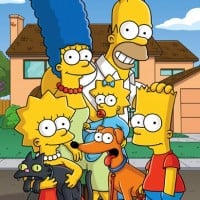 The Simpsons is an American animated sitcom created by Matt Groening that originally started on April 19, 1987 as shorts on The Tracey Ullman Show. It got its own series on December 17, 1989 and is still running as of 2019, making it the longest running animated sitcom. It is about a man named Homer ...read more.
In my generation, this was the Beatles of television.
Weird, I always thought The Simpsons was for all ages. The more you know I guess.
The old Simpsons were the best ever. Don't judge it by the new episodes. Watch all of seasons 5-10 and you will agree.
Even those without accounts are right, The Simpsons wasn't really appropriate for families, it's a teenage show only for teenagers and adults, it's humor is dirty, but South Park takes the cake as the most inappropriate show of all time, People need to stop focusing on inappropriate shows, they probably just do it for the money.
I absolutely love it but I have to agree the older ones were better. I especially like the Treehouse of Horror Halloween specials that they do.
The Simpsons are the classic cartoon characters you known and love, Having great side characters and only going downhill after maybe the 20th season. Homer is a better dad than most and even in his most selfish moments, he knows how to put the people he loves first
2
Breaking Bad

Breaking Bad is an American crime drama television series created and produced by Vince Gilligan. The show originally aired on the AMC network for five seasons, from January 20, 2008, to September 29, 2013.
No.13. Are you kidding me. It deserves the top spot and way ahead of all these other shows (except Friends). It is the best show on television apart from The Wire. Please vote for this to get to the top.
Breaking Bad has everything you could possibly want in a show plus more. Every second of this masterpiece is absolutely brilliant. There's not a single bad performance by anyone. Breaking Bad has the greatest assemblage of characters I've ever seen, everyone is incredibly fascinating. Walter White is one of the finest and most complex characters ever created. The soundtrack must be mentioned as well, as Dave Porters score is mesmerizing and the great songs throughout the series are perfectly placed. I'm definitely going to watch it all over again. Breaking Bad is my religion!
It was actually awesome, it won't disturb you, and it had the best acting as a matter of fact for a non sitcom show, it was the best show ever made and now the best show around is Doctor Who. - nelsonerica
Wow, that piece of garbage by the name of "Family Guy" is higher than this?

This show really knows how to write characters and a twisty plot. This show... Geez if I described in detail why it's so great, I'd write a bloody novel! Oh PLEASE do yourself a favor and watch this. Family Guy was never good to begin with. Seth MacFarlane just references stuff and expects you to laugh because somehow, if you reference something, it's automatically funny. Har har har. Gilligan on the other hand is an intelligent individual who incorporates moral themes and realistic character traits into his show. Also, Breaking Bad is UNPREDICTABLE. If you like The Walking Dead, The X-Files, or ANY crime drama, this show is for you. Even if you don't - this show might make crime dramas your obsession. PLEASE do yourself a favor and give it a watch. And if you still like the racist, sexist, unoriginal Simpsons rip-off that is Family Guy better, please get cultured.
Breaking Bad manages to do difficult techniques of complex storytelling and filmaking better than most high-production movies. It will go down as one the few truly perfect shows from start to finish. Each season manages to be better than the last, and every character is awesome in some way. Also one of the most quoteable shows ever.
3
SpongeBob SquarePants

SpongeBob SquarePants is an American animated television series created by marine biologist and animator the late Stephen Hillenburg for Nickelodeon. SpongeBob is currently the most popular show on Nickelodeon, as well as the longest running show, running for 20 years, and is beginning its 12th season. ...read more.
Wait, this should be in the top 5. What is Queer as Folk? This should possibly be the top T.V. show. He is a fun yellow sponge with a pink starfish best friend.
STUPIDEST SHOW?! It's obvious you've only watched the new episodes. - Goatworlds
Haha how could you now love him? His is a fun yellow sponge with a stupid pink starfish friend! I love him! And he should be in the top ten or twenty
My number 1 cartoon show. I've seen every episode from season 1-8
The new episodes are nowhere near as good as the old ones since the movie, Nickelodeon is running out of ideas.
An all-time classic, a blessed phenomenon for a show as heavenly as Spongebob Squarepants to ever exist in this universe. I pray that kids in the future get a chance to watch this great cartoon. I just wish they put an end to this show when they should. It's still running to this day but not as good as it was before.
4
Game of Thrones

Game of Thrones is an American fantasy drama television series created by David Benioff and D. B. Weiss. It is an adaptation of A Song of Ice and Fire, George R. R. Martin's series of fantasy novels, the first of which is titled A Game of Thrones.
GOT is the best show ever... How come it is placed so low on the list :(
My top 5 T.V. shows would be:
1. Game of Thrones
2. How I met Your Mother
3. Breaking Bad
4. Friends
5. The Wire
Seems like you haven't watch Breaking bad. It may comes after GOT for some, but never after How I Met Your Mother. - paragjyoti
I was looking for something to watch and saw Game of Thrones was ranked 59th. Not sure if this site is even worth looking at anymore...
A magnificent and spellbinding show that is always intriguing. The atmosphere and tension it manages to create throughout each episode is superb. Fascinating characters, epic music, gorgeous cinematography, stunning action. great story and character developments... yeah, basically everything about Game of Thrones is excellent. Once all seasons are out I'm gonna watch it all over again, 'cause its that amazing and I love this show so much. Along with Breaking Bad, this is at the top of the best shows to come out in a long time. Masterpiece!
Great show, well-acted, amazing action and visuals, awesome characters. However, we don't talk about Season 8.
5
South Park

South Park is an American adult animated sitcom created by Trey Parker and Matt Stone for the Comedy Central television network. The show is about four boys, who are Stan Marsh, Kyle Broflovski, Eric Cartman, and Kenny McCormick, and their adventures in South Park, Colorado.
It's all about the scripts. Just like The Rocky and Bullwinkle Show. The animation is sub par and who cares? These guys can stay on top of current events and paste one of these episodes together in 2 weeks if they need to do so. The one theme that seems to resonate with this team of writers is the cult of personality. Those writers love to be mean to celebs. They stay fresh because their ideas come from current events.
It's not about the kids, it's about the audience overall. Who cares if it's inappropriate for kids, why do you care so much? It's supposed to be for mature audiences only. - MontyPython
There is no way that friends and family guy top this south park is a masterpiece!
I love a lot of these shows but South Park has to be the best no comparison - OneWayStreet
One of the few shows that remains relevant through the years
The best animated TV show ever! But since season 8 it's started decreasing in quality...
I do agree that South Park is the best animated TV show however, it didn't decrease in quality at all. All seasons of South Park after season 8 are amazing. Some people didn't like the season-long story arcs that they tried from seasons 18 to 20, but after those seasons, South Park was still going strong. You just have to watch the latest season 23 to see that. - RogerMcBaloney
6
The Walking Dead

The Walking Dead is an American horror drama television series developed by Frank Darabont, based on the comic book series of the same name by Robert Kirkman, Tony Moore, and Charlie Adlard . Andrew Lincoln plays the show's lead character, sheriff's deputy Rick Grimes, who awakens from a coma discovering ...read more.
What makes "The Walking Dead, " so unique is the fact that it isn't some cliche show where you can guess exactly what happens. You'll watch your favorite characters die, and weaker characters fail repeatedly. Of course there are zombies walking around looking for flesh, but that's simply a chore each of the characters must face now. "The Walking Dead, " exposes humanities imperfections in such a way that makes you feel for the characters so much more.
AMC created a masterpiece. The episodes totally hook you and once you watch it there is no going back. Second Season Oct.11 can't wait for it to come.
It's not always hooking, it's scary and disturbing, it isn't as bad as Supernatural, but it can still disturb you and possibly scar you for life, but it deserves to be here since it's so iconic.
The Walking Dead is an amazing show, it has great characters with lot of depth and does well at keeping you watching the show with suspense, thrills, and anticipation of what happens next. Truly a great show.
It's not just a show about zombies. It's a show about the people. The viewers truly become connected to the lives of the characters and root for them to do their best and survive in this new, dangerous world. The moral issues the characters are out through raises questions viewers often ask themselves "What would I do in that situation" and the answers to some of those questions may be shocking. The zombies are well created, and the scenarios that make them unique are great, but the relationships between this group of strangling survivors is what makes the show different.
7
Friends

Friends is an American television sitcom, created by David Crane and Marta Kauffman, which originally aired on NBC from September 22, 1994, to May 6, 2004, lasting ten seasons. It now airs on Nick at Nite. ...read more.
Friends totally rocks! It's been years since it ended, but it's magic is still captures your heart!
Friends is like the best T.V. show ever no one can compete with friends...
Have seen each and every episode of friends like 5 times...


The greatest sitcom of all time, has surpassed Seinfeld in everything. Possibly the greatest T.V. Show of all time. Its impact on culture is immense, it really broke the mold in what sitcoms were.
Just because it is inappropriate doesn't mean it's a bad show. Like for example, Friends is a great show but it's inappropriate and Dora is a crappy show but it's kid friendly. No offense to Dora, it's probably better for the target demographic (2-5) - lelennyface
Not only is the fanbase toxic, the characters act stupid and cringeworthy and the show seems stupid in itself.
8
Family Guy

Family Guy is an American adult animated sitcom created by Seth MacFarlane for the Fox Broadcasting Company. The series centers on the Griffins, a family consisting of parents Peter (Idiotic Dad) and Lois (Nagging Wife), their children Meg (Socially Awkward Daughter) Chris (Idiotic Son), and Stewie ...read more.
Kinda lazy and boring compared to the old Simpsons and especially Breaking Bad, but back then it was a decent show, except for it's adult humor it originally has.
I honestly don't know why I like it,it might be because stewie is so destructive
were in the golden age of adult TV, and this is thecream of the crop
Best animated series ever. I know lot of The righties and lefties pissed about this show. Learn to take a joke.
9
The Office (US)

The Office is an American television comedy series that aired on NBC from March 24, 2005 to May 16, 2013.
It's just the best show ever. Best characters, best jokes, best lines, best plots. It's simply just that everything about it is awesome and fantastic. It's clearly the best and I don't know how it only has 1% of the votes here. Watch it people! It's amazing! Most people underestimate it because you have to be a true fan to really fully enjoy it, because you have to know the backstories, but if one were to pick it up late on the bandwagon, then watch every episode from season 1 to 9, they'd love it. Unless you don't like the humor entirely, it's just the best T.V. show ever.
Such a good show! I can keep watching it and not get bored. There is such good friendships, humor, couples, and character development.
The office and friends are both so amazing. Friends came first, but the office is better written and less predictable. The characters are a tad more complex than the ones featured in friends making it a smudge better. The office is a masterpiece at heart and has a reasonable ranking on this list. ( It makes sense why Simpsons are N.1)
One of the smartest, funniest and most heart-warming shows of all time. This show gave people like Steve Carell, Rainn Wilson and John Krasinski their whole careers and for a good reason! Definitely give this one a watch, it will be worth it!
10
Seinfeld

Four single friends -- comic Jerry Seinfeld, bungling George Costanza, frustrated working gal Elaine Benes and eccentric neighbor Cosmo Kramer -- deal with the absurdities of everyday life in New York City.
No other show can hold a candle to Seinfeld
Everyone knows George and Kramer are the best characters in T.V. History! And how did Friends get more votes than this?
Despite the fact that Seinfeld is a popular show, I still think that it's quite underrated. It's way funnier than Friends!
Jerry seinfeld is the best comedian ever and made the best show ever.
The Newcomers
? American Gods
?
Highway to Heaven

The Contenders
11
The Big Bang Theory

The Big Bang Theory is an American sitcom created by Chuck Lorre and Bill Prady, both of whom serve as executive producers on the series, along with Steven Molaro, and also some wasted guest stars from time to time.
This show is hilarious. Enough said. The only reason that more people don't like the show is because they aren't smart enough to understand the jokes.
really funny especially sheldon and raj
The Big Ban Theory is my favorite TV show, but the looney tunes is standing on place 2. From The Big Bang love I Raj, from the Looney Tunes is that Speedy Gonzales
What's the big bang theory doing at number 13? I don't understand how people have such poor judgement. This show deserves top marks. Maybe, after another ice-age, an intelligent species will evolve which will have enough brains to get the jokes in the show...
The only reason people have "poor judgement" of this show is because how it literally makes fun of nerds. So yeah, this show is at number 12 for a reason... - Jessicarabbit
12
Gravity Falls

Gravity Falls is an American animated television series produced by Disney Television Animation that first aired on Disney Channel, and then on Disney XD from June 15, 2012 to February 15, 2016. The series follows the adventures of Dipper Pines and his twin sister Mabel in the fictional town of Gravity ...read more.
I love Friends, but all in all, Gravity Falls is undeniably my favorite show. I love it for so many reasons, so I'll just touch on a few. First of all, it has balance. It has mystery & the supernatural like the X-Files or Twin Peaks, but it also has humor like The Simpsons or Friends. It has outstanding character development, and every character has more than one side. The series-long love story (as all T.V. shows have) is actually interesting. (Blendin's Game! ) Dipper and Mabel have an awesome sibling relationship. They care about each other a lot, but also fight sometimes. The main cast has great chemistry with each other. There are countless outside references, making it a show for kids and adults. The humor is clever and mature, not random, gross, dorky, or childish. The graphics are unique but cool. Every episode works both on its own and as part of the series. The plots are well developed, and cleverly resolved, not solved deus ex machina. The episodes are thirty minutes, which ...more
This show is SO good. It needs to be in the Top 10. It appeals to both adults and kids, and has humor for all. Let me remind you that this is a kids show. A Disney Channel show at that. It has action, adventure, romance, suspense, humor and everything else you could need. The villains are amazing, especially Bill Cipher (who I will not reveal too much about due to spoilers). The show centers around Dipper and Mabel, two twelve year old twins who are sent to Gravity Falls to live with their Great uncle (Gruncle) Stan. Gruncle Stan owns the Mystery Shack, a locally-famous tourist trap. Two of the employees are Soos (dumb and lovable handyman) and Wendy (carefree and chill cashier, also Dipper's crush). Dipper goes into the woods and finds a mystical journal talking about the supernatural happenings of Gravity Falls. Only question, who wrote the journal? That is the recurring mystery as Dipper and Mabel try to discover his identity while experiencing the weirdness. Does this description ...more
masterful, something with universal appeal, I cannot add anything new to the praise
This show's attention to detail is absolutely incredible. Every single episode was interesting and captivating, and there wasn't one bad episode. All worth rewatching. Character development was on point, and the plot was just perfect. My brother and I quote this show in our everyday life just because.
13
Avatar: The Last Airbender

Avatar: The Last Airbender is an American animated television series that aired for three seasons on Nickelodeon from 2005 to 2008. Avatar: The Last Airbender is set in an Asiatic-like world in which some people are able to manipulate the classical elements by use of psychokinetic variants of Chinese ...read more.
Dang, I'm so surprised this show isn't higher, it's got a 9.1 on imdb, and that already sets it up in the top ten shows of all time. It's a storytelling, world-building masterpiece, and it knows how to deal with heavy topics without condescending to children (like death without yelling "i'm okay! ", genocide, spirituality, and political corruption). I never laughed so much as a viewer than when Sokka got high off of cactus juice, and even thinking about "Leaves From Vine" tears me up. This show basically raised me - it wasn't the kind of show I started watching when I was bored and commercials are on, it was a show where I memorized the run schedule and tuned in/ran to the television every day with the family. The animation and atmosphere is basically Miyazaki-level (well, considering it's a running show and not a feature), with great action and great heart. And yes, I'm marathoning it right now:
I can literally quote every episode. I grew up with this show and will always be a die hard fan of it. The characters and plot were some of the best I've ever seen.
It's hard to explain it all in one comment, but the show is well balanced in everything. Great animation, epic music, awesome actions, well-developed characters, amazing actors and actresses, et cetera. Though what's nice is the fact that the show can balance out serious moments and funny moments, and it's not at all inappropriate or so kid-friendly that it's corny. Also the show touches on concepts that most kid's shows wouldn't even think about and yet they explain it in a way that kids won't be completely bored by it. Either way everything about the show is perfect and has obvious effort and pure optimism put into it. Both adults and children can find something to enjoy in this beautiful masterpiece of a show. Avatar: The Last Airbender is a one of a kind show and honestly I don't know if anything else will ever be like it. So for me it is my favorite show of all time, for others maybe not but my experience with the show has been completely positive. Rating: Infinity points/10.
Being able to watch this series again and again and still loving it. Deserves to be higher up the list.
14
Stranger Things

Stranger Things is an American science fiction-horror Netflix original television series created, written, directed and co-executive produced by the Duffer Brothers, Matt and Ross Duffer, as well as co-executive-produced by Shawn Levy and Dan Cohen.
I love this show it's very funny and I love how its scripted and its sometimes sad but other than that I give this show a 10/10.
the funniest and the scariest show it is so good I loved this TV show
It's alright. But I kinda stopped watching when I got to season 3 because I wasn't that interested.
Best Netflix show scary funny dramatic and very sad RIP billy
15
Lost

Lost is an American television drama series that originally aired on the American Broadcasting Company from September 22, 2004, to May 23, 2010, over six seasons, comprising a total of 121 episodes.
I absolutley LOVE LOST! It's so exciting and it always keeps you at the edge of your seat! This should be like at least number 5 on the list. It's a classic and all genres are on the show, they have it all, action, drama, adventure, romance, comedy, humor, mystery, and sometimes a bit of horror but not the real haunting horror, just mild. It's perfect for family veiwing or with your friends or even just alone. My favorites are Jack and Kate. I hate Sawyer, stupid hobo- monkey! Watch it, it's honestly mind squeezing, it makes you think hard to find a theory. It's also truly for smart people too! All lost fans are smart, that's why they understand it and love it! You will to!
AMAZING SHOW, PURE EPICNESS FROM START TO END. JUST AMAZING

Lost was absolutely the best! It should be number one. It just kept you guessing at every turn and you really had to think about what you were watching at times or you would get LOST
After thinking about the question for a while, I have to conclude that LOST is the best television series to ever air. It's just incredibly well written and thought-out. It can get confusing, especially in season 5, but that's one of the great things about it. It's intelligent because that's how the story happened to turn out, not because it had to be or wanted to be. I will forever regret not watching it until five years after it finished.

Now, how the hell is it that the likes of Family Guy, South Park, even the Simpsons are higher than this? I know that everyone is entitled to their own opinion, but not even that is an appropriate excuse for something as grotesque as this.

GET LOST!
16
Regular Show

Regular Show is an American animated television series created by J. G. Quintel for Cartoon Network that premiered on September 6, 2010. The series revolves around the lives of two friends, a blue jay named Mordecai and a raccoon named Rigby—both employed as groundskeepers at a local park.
I've first saw it back in 2011 when I was 7
I enjoyed this show I love it I mist it put it somewhere above 10 like 9 or higher than that
I love how something so regular can turn into some inter-dimensional crisis that gets resolved in 10 minutes. Each episode can stand alone and still be just as great. The show was amazing until that stupid dome idea.
I grew up with this show. For me it was either this or Dora the Exlporar
This is so funny! It's a cartoon, and was actually originally created for young adults. Very funny!
17
Doctor Who

Doctor Who is a British science-fiction television programme produced by the BBC since 1963. The programme depicts the adventures of a Time Lord called "the Doctor", an extraterrestrial being from the planet Gallifrey. The Doctor explores the universe in a time-travelling space ship called the TARDIS. ...read more.
Doctor Who is so big, you couldn't fit the universe inside! This ensures that Doctor Who remains one of the greatest television shows of all time and it still grows to this day! Who of most British Actors hasn't been in Doctor Who over its wonderful 50 years! Every episode is a new adventure, and yet everything somehow links together in the end! If you don't believe me, watch all 800 episodes, read all 2,000 novels, listen to all 1,500 audio stories, examine all 10,000 comic stories and most of all, be a part of the biggest television fan base on the planet! You may change your mind...
I am 63 years young and believe it or not I came into the fandom very late, having started with Tennant. I have been lucky enough to have met him 2x and quite a few of the others. True story; I went to Awesome Con a few years back in Washington DC (I live in Arizona and flew there with my 23 year old son) just to meet him. I waited in a HUGE line to buy a ticket for the autograph portion but I was short $75 and they didn't take credit cards! A fan standing there gave the lady at the table $50 in cash so that I could at least get a picture signed. That was AMAZING but I had something in particular I wanted him to sign which was another $25. The lady at the table, also a Whovian was so moved by what the first fan had done that she just gave me the more expensive ticket! Then we were about...oh...300th or so people in line and my son who has autism was getting really tired so I went up to one of the guards working Tennants table and he moved myself and my son right up to next in line! ...more
As a kid in the 70's this was my favourite show on T.V.. And now with the revival series starting in 2005, this is the best Sci-Fi on T.V. at the moment. The story is so complex and weaved only people who have watched all 5 seasons will understand this comment. Watching one episode will get you nowhere. The Doctor Rocks!

Even better when watched with the spin-off series Torchwood.
"I am the Doctor!" This TV show is really good. I mostly just like re watching Matt Smith and David Tennant though. They're the best!
18
The Sopranos

The Sopranos is an American crime drama television series created by David Chase. The story revolves around fictional New Jersey-based, Italian American mobster Tony Soprano (James Gandolfini). The series portrays the difficulties that he faces as he tries to balance his home life and his criminal organization. ...read more.
I love spongebob, but come on. This isn't my favorite show, but I know that it's the best
This is the best show ever to grace the T.V. Screen, the fact that things like Hannah Montana and Sweet life on deck are even higher is just insulting
This is one BAD top-ten list. It's deplorable that Friends is at number two and this is 94.
I was expecting this to be at least on the first page, but, 28? Really? For one of the most beloved shows of all time that gives such a detailed insight into mob life? Apparently "Doctor Who", "Spongebob Squarepants" and "Friends", 3 family friendly shows which are just there for entertainment and not for intricate story-telling, are considered better than this masterpiece.
19
Futurama

Futurama is an American animated science fiction sitcom created by Matt Groening for the Fox Broadcasting Company.
"what if my acting didn't rise from the grave with me? I better test it with a dramatic...

pause!"

*applause*
I like a couple show better, but I voted this one cause it deserves to be MUCH higher. At the very least, in the top 20.
its like the Simpsons but in the future(it actualy does a crossover with the simspons)
definitely a classic that's for sure, Dr. Zoidberg and Bender are just funny as hell!
20
Supernatural

This haunting series follows the thrilling yet terrifying journeys of Sam and Dean Winchester, two brothers who face an increasingly sinister landscape as they hunt monsters. After losing their mother to a supernatural force, the brothers were raised by their father as soldiers who track mysterious ...read more.
Best show EVER! Great Story lines, amazing acting, superb character chemistry. The show had me hooked from the first episode.
The Awesomest Show Ever!
The Story Line is Epic and it got me wrapped like hell
No, no supernatural is the best show ever.
Comedy, botherly love good, evil come on.
This show is amazing! You have a wonderful storyline with outstanding actors portraying brothers that will get you hooked and draw you into their lives and make you feel as if you are a part of their family - as if you are living their lives with them. Classic good vs evil and how they get through the days fighting monsters, evil and trying to save the world. I have been watching Supernatural from the first day it began back in September 2005. Amazing show that continues to grab you and wrap you into their lives week after week. Good, bad, ugly, sadness and sometimes joy and happiness. Just life with the Winchesters. Fighting to save the world from monsters and evil. The character's are played by very talented and amazing actors who bring their characters to life and made the audience believe they are real and they go through some dramatic situations. Sometimes they come out on top and other times not so well. Just like real life situations but with a twist. With the amazing on and ...more
21
Adventure Time

Adventure Time is an American animated television series created by Pendleton Ward for Cartoon Network. The series follows the adventures of a boy named Finn (voiced by Jeremy Shada) and his best friend and adoptive brother Jake (voiced by John DiMaggio)—a dog with the magical power to change shape ...read more.
this took cartoons in general into new horizons with a intricate balance of story humor and weirdness
A truly bizzare adventure, packed with not just fun and giggles, but dark and emotional matters as well. It keeps the show going with it's interesting and varied characters, from the friendliest to the calm and dangerous ones. The post-apocalyptic theme doesn't keep me away from it.
It became so sophisticated. The characters really developed from 1-dimensional to 3-dimensional. That theme song is great as well
I LOVE ADVENTURE TIME

Best CN shows)

1) Adventure time
2) Gravity falls
3) The regular show
4)Adventure time
5- infinity) Adventure time
22
Rick and Morty

Rick and Morty is an American adult animated science fiction sitcom created by Justin Roiland and Dan Harmon for Adult Swim.
Even though the show is only in its 4th season it is so well created and the humor and story is so complex it deserves to be high up on this list
One of the worst adult animation T.V. show fanbases to ever exist.
This is actually dumb. This is one of the best THINGS I have ever seen. People don't know what they're doing.
How are south park, adventure time, gravity falls, and seinfield higher than this. This should be number 2 second only to the simpsons
Gravity Falls is better than this, in terms of storytelling, and overall writing and characters. - PeeledBanana
23
How I Met Your Mother

How I Met Your Mother is an American sitcom that originally aired on CBS from September 19, 2005, to March 31, 2014. The series follows the main character, Ted Mosby, and his group of friends in Manhattan.
That's one of the best T.V. show I had ever seen. Barney Stinson is my favourite character
The best T.V. show ever! Never seen such a good show that can make you laugh out loud!
I used to watch how I met your mother all the time I don't anymore but it is a very good show
The best group dynamic ever and hilarious beats friends hands down
24
The X-Files

The X-Files is an American science fiction drama television series created by Chris Carter. The original television series aired from September 10, 1993, to May 19, 2002, on Fox.
Binged this with my brother, and we still make references to it at the most random times. Everyone should watch the X-files. It's necessary.
X-Files rocked! The only reason I would come home to watch TV was this show. The biggest let down when it ended. Loved the movie and still waiting for another one.
This is the best show ever on television. I have watched all but one episode ( I still have not figured out which one ) but the way they mix mystery, sic-fi, fantasy, drama and satire is fantastic. I've never seen a show pull it off as well...
It is the best show I have ever seen you just can't miss it I hope my comment will help you realize how great this show is I have no words to explain it is so good
25
Pokemon

Pokémon, abbreviated from the Japanese title of Pocket Monsters and currently advertised in English as Pokémon: The Series, is a Japanese anime television series, which has been adapted for the international television markets.
Like it a LOT.
I don't understand the people that hate pokemon.
What is there to hate?
SERIOUSLY!
How do they think of an episode on EVERY SINGLE Pokemon?
Really good show.
The only reason people hate Pokemon is because there is a thing called an opinion. - Jessicarabbit
its pokemon its amazing and if u have never watched this u are CRAZY this is sooooo amazing peace out
Best Show on T.V. my eyes didn't want to leave the screen. Its awesome and if you never saw it what are you wating for!
"My eyes don't want to leave the screen" Ever seen the seizure one. - PanthersFTWpatriotsFTL
This show sucks. there isn't anything good about it. The people hate it because they have good taste in television. They writers think of episodes for every single Pokemon by doing the exact same thing in every episode and only replacing the Pokemon for it. This show should not be on this list. The fans of this show are idiots because it was never good.
The reason people like the show because there's such a thing called an opinion - donickcary
PSearch List