Top 10 Best Celine Dion Songs
Alexandr
The Top TenXW
1
My Heart Will Go On
One of the most beautiful songs I have ever listen in ma life... Unique, beautiful song sung by my favorite singer THE GREAT CELINE DION...
One of the greatest and best song ever made... And best singer on the earth... No other singer in the world can sing this song better... Celine is the only one greatest singer... We love you CELINE DION
The world's greatest love song ever! I'll always remember this song from Titanic, it still makes me cry
This song is a well-known song and everybody love it! Love Celine Dion and Her Music x
Best song in the world...
V153 Comments
2
It's All Coming Back to Me Now
Simply, Amazing.. She hits the high notes very easily.. Great Voice, Great lyrics, Great Music.. That's all I search for in a song..
People should know it more
This one is the most majestic of her songs! I remember me listening to it for the first time fifteen years ago. One of her great &quotvocal&quot songs, as much as &quotAll by myself&quot, &quotThe power of love&quot or &quotThe reason&quot.
One of the saddest songs that I've ever heard. - TheSudhanva
One of the best songs ever written.
V35 Comments
3
Because You Loved Me
She is simply the best artist there was, is, and ever will be! Her vocal is so amazing and this song makes me cry every time I listen to it. This should be number 1


The only reason 'My heart will go on' is because of the film 'Titanic' if it wasn't this would be at the top and this song it truly amazing.
This song was offered to a few female singers that didn't have the voice range that it needed. Needless to say that the lyrics can apply to anybody. It's just beautiful.
That was my wedding song
V37 Comments
4
The Power of Love
This song has always been my number one, I remember the first time I ever listened to it and I just started crying, Celine Dion is the best. All the other songs like My Heart will go on made me cry, but this is the best out of all Celine Dion songs. I Love this song and I love Celine Dion, can't wait to hear more of her breath taking, beautiful songs. She has a very strong voice, I love her. &quotGO CELINE! &quot
Celine's high-pitched vocals are just amazing - TheSudhanva
The best songs of Celine Dion's are either I Want You To Need Me or All By Myself, but this is definitely the best song on this list! :D It's a great list though!
The best song ever
V26 Comments
5
A New Day Has Come
Great song that touches the heart and music (original version) that fills your senses
Though I like My heart will go on.. I vote up for A new day has come because it was the first song that give me inspiration and strength to carry on not like all this today singers
Because this song can be applied to every hurt I've ever felt, and it's not just another love song :) Oh yea, and because it's Celine!
This song has so much love and the lyrics touches your heart! I love you Celine!
V34 Comments
6
To Love You More
2. To Love You More
3. The Prayer
4. Beauty And The Beast
5. That Is The Way It Is
6. Goodbye (Saddest World)
7. Because You Loved Me
8. Just Walk Away
9. I Surender
10. Immortality
This is by far the most powerful song Celine sings. There's not loss, there's no depression, just her pure heart putting it out there to let this person she loves open their heart so she can fill it with her love... And the violins, just beautiful.
Are you kidding me, this should be number one or two
She is one of a kind
V22 Comments
7
All by Myself
One of the best songs ever! Did you know, according to wiki, this is her most sold single. I think so. If I'm wrong I still think is a wonderful ballad!
Beautiful! It Seems That All My Favorite Songs Are By This Magnificent Artist! All By Myself Is My Recent Favorite At The Moment, Mainly Because Of The Amazing Acapella Performance In The Middle Of The Song, Leading Up To A Shockingly Long High Note! Celine Outdoes Herself On Every Song! I Always Think To Myself, &quotWow Celine Could Never Top This Amazing Track. &quot Then She Blows Me Away w/ Something Even More Mind-Blowing! She Is Definitely Queen Of Music! A++++
I really love this song. One of the best song I've ever heard.
Best song she had besides my heart will go on
V13 Comments
8
That's the Way It Is
It is a rocking song of Celine Dion and it is rare to hear rock type of Celine Dion.
Best song ever! It encourages me to do so much! I don't know what I'm saying céline dion is an amazing singer! But one of her best songs is here! 7no way 1yes!
THIS LADY INSPIRES ME. I LOVE YOUR MUSIC LADY AND I NEVER GIVE UP ON ANYTHING because OF THIS SONG
I love this song with the whole of my heart
V22 Comments
9
Pour que tu m'aimes encore
This is Celine's most memorable French song and she always sings it with such subdued passion.
The best french song ever!
Every person who speak French know this is the best song ever written... So beautiful and peaceful.
An awesome song to express love.
V12 Comments
10
Where Does My Heart Beat Now
This is an amazing debut single. It really keeps my heart beating on. A nice slow rock song that keeps you hook on it.
Can't get enough of this beautiful song
It is the first song I heard, beutifull and powerful
One of My Favorite Songs
V11 Comments
The Contenders
11
I'm Alive
An angel voice... Keep doing this job... Keeping making brilliant music
So much energy! It really gets the music going!
Her voice is amazing. She sings notes that are so hard sing. It just is awesome! I'm her numeber one Fan! I think...
I love this song so much. Michelle
It makes a person stop and think. So inspiring to listen to. Thank you so much. Phil
V35 Comments
12
I Surrender
An amazing song... Celine is the inspiration of my life I wish to meet her one day... I love you Celine
I love this song.. So much... Every morning I always listen to her music.. It can make my life so complete
This is so her best song. I just love it
My favorite song by celine dion.
V8 Comments
13
Beauty and the Beast
Among all soundtrack for Disney, this is the best of them all in my opinion. I love the tune and the lyric. It almost make me cry when I listen to this song. It's a definition of a beautiful song.
This was a first song I ever heard when I was child
Great song! I agree, definitely a tear jerker!
V5 Comments
14
Water from the Moon
Water from the moon, Immortality, I love you best song from her.. Every other thing falls below
Different and interesting, soft and intense. I like this song
15
I Drove All Night
I love this song I have no clue why it is not in the top ten vote for this song.
Vote vote vote
I drove all night to hear this song it has a beat that is far from outdated or being bland I love it
I agree with the down voter.. Love this song
I love singer I drove all night
I love this song
V8 Comments
16
Love Doesn't Ask Why
What a wonderful song. Haunting and beautiful.
It's the song that inspires me a lot. And it's the first song on my heart, I don't how if made me feel like. B ut itslike I'm in heaven when I listen to this song... So Celine keep up the good work. U are always the best
17
Then You Look at Me
Surely only obscurity is what prevents this song from being ranked higher. A beautiful, building melody and an especially strong vocal make this, for me, one of Ms. Dion's best records ever. - nicsca09
This should at least come to the top 5. Come on people!
18
The Reason
I can't believe! This song is awesome! It should be on top ten
19
Alone
Really, a Beautiful Song
Great one, my favorite
Seriously I LOVE this song
In fact this should have been way above in the list
20
The Prayer
It is the best song by Celine Dion there is, I honestly don't know why its not number 1.
If you don't know the song and going to listen it on youtube please listen to an older version since Dion and Bocelli's voices are not as crisp and powerful as they used to be. Also, you need to be warned that you may be in choc after listening the song since it is in my opinion the best song of all time. The stars were align to create perfect combinaison between power and subtlety.
I am a huge Celine Dion fan and "The Prayer," by far, is my favorite! The song speaks volumes to me!
BAdd New Item
Related Lists
Best Celine Dion Songs From the '90s
Top 10 Celine Dion's a New Day Has Come Songs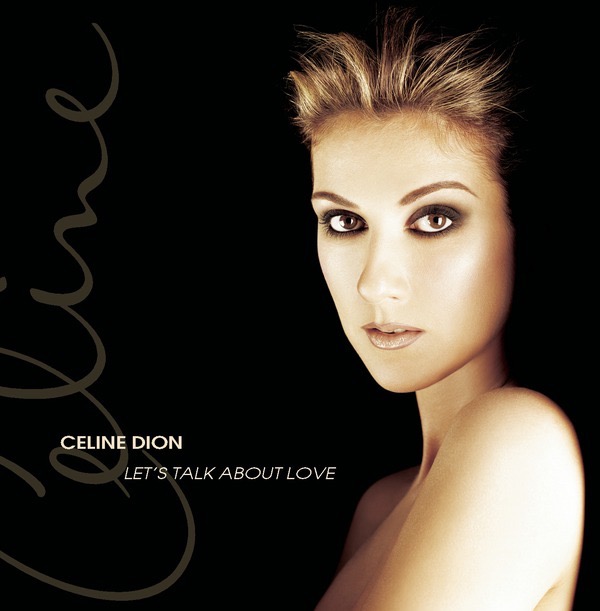 Top Ten Celine Dion, Whitney Houston, and Mariah Carey Songs.
Top 10 Celine Dion's One Heart Songs
List StatsUpdated 13 Oct 2015
6,000 votes
95 listings
6 years, 84 days old

Top Remixes (21)
1. To Love You More
2. Pour que tu m'aimes encore
3. Love Doesn't Ask Why
Laurie
1. If That's What It Takes
2. La Mémoire D'abraham
3. My Heart Will Go On
Celinae
1. Because You Loved Me
2. A New Day Has Come
3. It's All Coming Back to Me Now
alegna23
View All 21
Posts
Error Reporting
See a factual error in these listings? Report it
here
.