Best Christian Metalcore and Deathcore Bands
The Top Ten
1
As I Lay Dying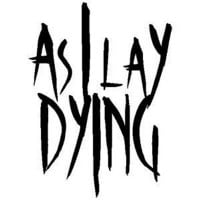 As I Lay Dying is an American metalcore band from San Diego, California. Founded in 2000 by vocalist Tim Lambesis, the establishment of the band's first full lineup, which included drummer Jordan Mancino, occurred in 2001. As I Lay Dying has released six albums, one split album, and two compilation albums.
I do love as I lay dying one of my old friends recommended these guys to me I love them because they give a postive masage and I have a shirt by them and I love how they have angles on the shirt and looks like that there's also a picture of a church which is awesome. They are one of my favorite Christian deathcore bands its number one on top of my favorite Christian deathcore bands, although I have a lot of Christian deathcore and metal bands. I ignore the metal bands that have the devil on the cd cover or things that talk about the devil. God comes first always first in my opinion. And I think that every deathcore and metal band should be Christian.
Very talented well produced band. Has all the elements to bust it open. Totally underrated. "My Own Grave" is ground shaking poetry.
Amazing band. Very well put together. They never sound boring or get old. Oh, and each new album they put out gets better and better!
Good lyrics, good vocals, good guitar riffs, awesome drum riffs, and awesome passion.
2
Impending Doom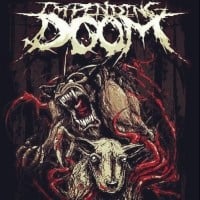 Impending Doom is an American Christian deathcore band from Riverside, California. The group has released five full-length studio albums and are currently a five piece with vocalist Brook Reeves as one of the two original remaining members along with Manny Contreras who left the band in 2010 but returned in 2012. The band refers to their style of music as "Gorship", which is described by Reeves as "Worshiping God through our gore-sounding music".
3?!?! Come on! This list is bs! First of all as I lay dying is NOT even a Christian, let alone Deathcore band. Impending Doom is one of my favorite bands of all time! With vocals like Brook's growling, and the djenting (I'm a Ghent kind of guy) and the drummer is just AMAZING.I've done some reading on them, and that some of their influences are bands like Cannibal Corpse, and Lamb Of God, ( which I also love those bands). In my opinion, it is still ok to be a Christian and Listen to bands like that, you just need to pray to God about it and he will forgive you. I however do NOT listen to satanic bands. That is never ok to me, and I like to stay away from that stuff. Over all Impending Doom is a GREAT band, should be #1 on this list. I bought their new album The Sin And The Doom Vol. 2, and I love it! Great band.
I Listen to as I lay dying, oh sleeper, august burns red, devil wears prada, war of ages, demon hunter, sleeping giant, the gun show and Texas in july but I enjoy the most impending doom. The vocal is just amazing. The drummer is one of a king. Guitars are sick... I love everything in impending doom. Brook is also sexy ( I'm a girl)

By the way for today is also a awesome Christian metalcore. Guitar, vocals and lyrics-all unbelievable amazing...
I am a person coming from Whitechapel and Rings of Saturn. I have been looking for heavy bands that share similar beliefs as I and these guys are the real deal. Extremely heavy music, comparable to Whitechapel/Carnifex/Thy Art is Murder, yet still Christian and worshiping Jesus.
These guys blow Suicide Silence/Whitechapel/All Shall Perish etc. Out of the water...God inspired lyrics also make typical Deathcore garbage look juvenile...Brook Reeves also lets the crowd know in attendance at shiws(Christian or not) that God loves them and has a plan for their lives...
3
August Burns Red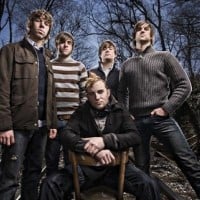 August Burns Red is an American metalcore band from Manheim, Pennsylvania. Formed in 2003, the group began their first performances while a majority of the members were attending their senior year of high school, and soon began playing shows around Lancaster, before being signed to CI Records. Afterwards, they were signed to Solid State Records, and most recently to Fearless Records. Prominent features of their music include heavy breakdowns and odd-meter riffs as well as often lyrics covering topics such as depression, social tolerance, and grief at the death of a loved one. They have now started writing for other bands too, they wrote 'Find My Way' for their friends band FROM INSIDE which is due out Summer 2016. Details of other projects they are working on is set to be released on their Facebook page.
Melodic guitar riffs, technical time signatures and sick breakdowns. This is Deathcore at it's finest! They don't succumb to the genre pressure of adding clean vocal chorus' to their songs. The vocals are intense from start to finish and the lyrics are powerfully delivered.

Their 3rd album Constellations absolutely blew my mind. No other Deathcore/Metalcore band comes close.
I can't comprehend how ABR is behind As I Lay Dying. ABR's variety and range in their songs fused with their ability to draw their listeners in with their moving lyrics eat As I Lay Dying like a mint after a buffet. All those who agree with me, let's get ABR to the top
These guys completely changed the game with their newest album, Phantom Anthem. And I'm not big on metalcore. Can't wait to see what these guys do next.
I look up to these guys a lot. The holy spirit resonates in their lyrics
4
The Devil Wears Prada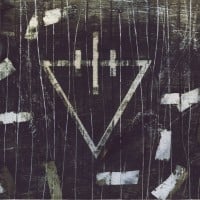 The Devil Wears Prada is an American metalcore band from Dayton, Ohio, formed in 2005. It consists of members Mike Hranica, Jeremy DePoyster, Andy Trick, and Daniel Williams.
In my honest opinion, The Devil Wears Prada is the greatest band there is. I've literally listened to every single one of there songs so I know how they've progressed through the years.
TDWP uses new age sound with great vocals and still represents the best thing about them, their faith in the great Lord Almighty
5
Demon Hunter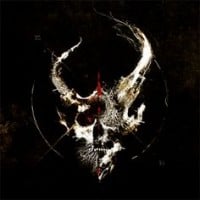 Demon Hunter is an American Christian metal band from Seattle, Washington, started in 2000 by brothers Don Clark and Ryan Clark. Although the brothers created the band together, only Ryan remains, since Don left the band to take care of his family.
Demon Hunter carried me through treacherous time in my life. They will forever be in my prayers and thanks.
Classic Vocals, Classic hard pounding metal, lyrics are great and cut right through to speak to your soul.
Demon Hunter is awesome I love their sound and they are just great.
6
Underoath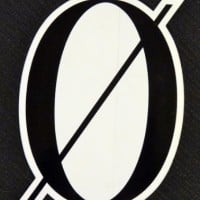 Underoath is an American rock band from Tampa, Florida. Founded by Dallas Taylor and Luke Morton on November 30, 1997, in Ocala, Florida; subsequently its additional members were from Tampa.
7
For Today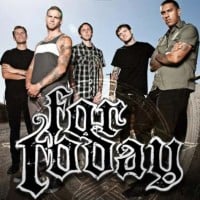 For Today is an American Christian metalcore band from Sioux City, Iowa, formed in 2005. They are currently signed to Nuclear Blast Records.
I'm from Costa Rica, I just wanted to share my opinion... For Today is the best! Followed by As I lay dying, Sleeping Giant, Impending Doom, The Devil Wears Prada, August Burns Red.
Mattie Montgomery is a great singer and you can tell he loves God, which I think is the more important thing, he lives what he actually preach and sing. FOR TODAY PLEASE COME TO Costa Rica!
For Today holds nothing back when it comes to preaching/singing the truth about God and the Gospel. Listen to their lyrics! It will absolutely change your life!
For Today is top in giving God Glory. Mattie does not pull any punches. They aren't concerned with being number 1 in mans eyes.. Just to praise & worship God.. !
"The Only Name" power rock at its finest. Sonny Sandoval puts the finishing touch on it. Thrashing, pounding, excellent heart smashing rock.
8
Fit for a King
These guys are my #2 band, right behind Impending Doom. They are incredible! Check out Tower of Pain. It is perhaps the greatest Christian metal song ever (depending on my mood, it cycles through Tower of Pain, Murderer by Impending Doom, and Identity by August Burns Red).
You won't be paying "The Price of Agony" listening to Fit for a King. They are hard pounding, awesome lyrics. Watch your ear drums...
The hands of time are moving faster. Listen while you can.
My new favorite.
9
War of Ages
War of Ages is an amazing band but its hard to decide what my favorite band is. Its between Red, I the Breather, Becoming THe Archetype, and A thousand times repent.
Ha a great band out there. Heavy sound I like...
A unique band that once you get into will have you completely hooked
10 Haste The Day
The Contenders
11 A Plea For Purging
12
Oh, Sleeper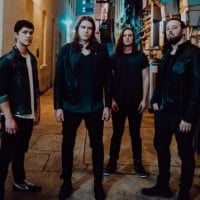 Oh, Sleeper is an American Christian metalcore band from Fort Worth, Texas. Previously signed to Solid State Records they are currently operating independently.
More metal influence but great band with legit Christian lyrics
13
Betraying the Martyrs
Hi iam kaley bachler I love your music I can't stop playing your music sometimes when I'm going though a hard time your music makes me cry it has a lot of meaning to your music as far as the lyrics fantatsic hope to see you again all of you guys are very talented in my book, I love how your from france always wanted to go there. You victor singing and playing the keys at the same time is hands down you guys make my life with gOd very specail thank you for putting meaning into my life I'm glad your a French christan band
These guys are better than most deathcore bands in general, in my opinion. "Man Made Disaster" left me trembling, even though its not the heaviest song in the genre.
Um, not Christian, but ok.
14
Sleeping Giant
Dude listen to them for real, they are touched by the holy spirit and unlike a lot of "Christian bands" they actually sing about Jesus Christ and the Holy Spirt I wish more Christian bands were like this, They are brutal too.
Totally raw, high power, singing their hearts out meaning everything that is there. Leaves nothing on the table.
15 Beloved
16
A Thousand Times Repent
Best Christian deathcore EP period. I would cast out my right eye for the chance to hear more music from these 2007 juggernauts.
17
Becoming The Archetype
"How Great Thou Art" has never sounded better. Total classic. You listen to this alone and you'll know why they are so awesome. Have some awesome melodic + pounding music beautifully orchestrated. "The Magnetic Sky".
This is an awesome Christian Deathmetal/Deathcore band that their guitarist knows how to SHRED, and if that doesn't get you interested, for several of their albums Ryan Clark lead vocalist of Demon Hunter was their lead vocalist until some of their more recent albums. Packed with snarls, screams, and growls, and experience in Deathmetal since 1999 and signed to solid state records, the same record company that Demon Hunter is signed to, I think you'll like this band. A lot.
This band is on a different level musically. I look forward to new material from any of the musicians involved.
18
Red
Red is an American christian alternative rock/alternative metal band from Nashville, Tennessee, formed in 2002 by brothers guitarist Anthony Armstrong and bassist Randy Armstrong, with lead vocalist Michael Barnes.
Great band but they are not Metalcore or Deathcore get them off this list.
19
Norma Jean
They have a very defined sound that is much different from any of the many Christian metalcore bands out there.
Very unique sound. Awesome concepts. Never get tired of listening to them. MLB is so awesome.
20
The Letter Black
Amazing band Sarah's screams are some of the best I have ever heard from a girl
21 Keeping Secrets
22 I Am King
23 The Chariot
24
I, the Breather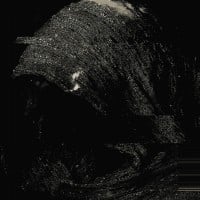 Probably the heaviest Christian metal band I've ever heard. I would put them at no. 2.
25
In the Midst of Lions
Never get enough love. Have you heard Out Of Darkness? Only thing that compares with the biblical message plus heavy execution is With Blood Comes Cleansing.
PSearch List