Best Groove Metal Bands
AvAtArA
The Top TenXW
1
Pantera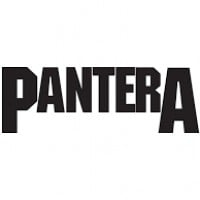 Inventors of Groove so they've got to Be my no1
Pantera is the best groove metal band... no doubt about it. Phil Anselmo, Dimebag Darrell (RIP) are deadly combination.
Pantera is one of the best bands of metal and music by their music. their style and their lyrics.
Though groove metal was there after pantera was formed and released there new album then groove metal was in the scene of metal
V62 Comments
2
Lamb of God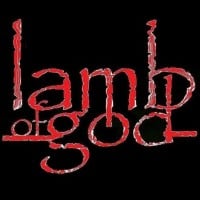 lamb of god is just the ultimate groove band. no other band can't ever sing like randy
Lamb of god is The real god for the metal heads around the world..
Chris, you are a magician
Mark, I'm worshiping you
Willie, you are a serial killer
John, you are outstanding
Randy, you are lucky bastard!
Great Staccato Riffs and growling vocals... awesome!
Randy Blythe is my god, and their riffs are killer!
V68 Comments
3
Machine Head
All these top ten bands are very good metal bands, but the blackening album has pushed it to the next stage
most beautiful band ever created
The Embodiment of Thrash Metal
Rob Flynn's vocals kick ass!
V6 Comments
4
Five Finger Death Punch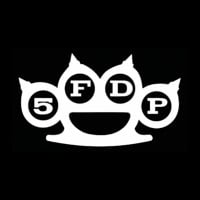 To put these guys in the same category as Lamb of God is an insult to LOG, the lyrics are so cliche and misogynistic, reminds me of country western lyrics, not in the same league at all
The best band ever, they really relate to the listeners, for better or worse, they help fellow metal heads get through this life as better people, but better people that don't take s*** from other human beings!

One of premiers in the field of groove metal. American Capitalist has taken Groove metal to the next stage. It's an album which can be listened to over and over again.
This list deserves extreme scrutiny due to the inclusion of this hack band. Are we being trolled?
V14 Comments
5
Sepultura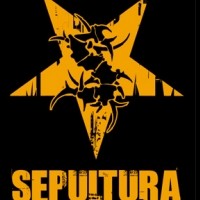 Without Max its not really sepultura, I love them, cavalera rules!
Sepultura with max enough said!
Ridiculously groovy, fantastic lyrics, great energy, the Cavalera brothers take name, and set the bar for many bands to come.
I can't believe this is below Five Finger Death Punch. What a joke...
V8 Comments
6
DevilDriver
One of the most underrated bands among the heavy guns... They are newcomers compared to other established metal bands; but they're grooves are so edible and they never lack the punch!
Awesome Brutal Drumming
Heavy Riffs and awesome brutal solos
Great vocals...
All over one the of most brutal stuffs in groove metal
Newer albums lack the grit of the older ones, I recommend starting with The Fury of Our Makers Hand.
They're amazing both heavy and melodic
V5 Comments
7
Gojira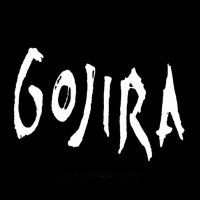 This is the band that got me into metal music. As much as I respect other death/groove metal bands (the subgenres that seem to appeal to me the most), I have to say Gojira is my favourite by far. I like them better than Pantera and Lamb of God, for example. Their rhythm is as good as flawless and their style is unique, heavy and very technically advanced for just four people in my opinion.
Gojira fells kinda fresh and new - every time I hear their tracks again.
A great mixture of slow and fast played tracks, great vocals by Joe, combined with a skullsmashin sound.

And also kinda awesome video - check out "The Axe".
Groundbreaking and brave. Super tight live and combines a lot of elements from my already favourite bands. Mario is an absolute machine on the drums and joe is a monster frontman. The albums are transcending and beautifully recorded. If you haven't heard from mars to sirius. You must. Simple.
Simply the best - Metal1999
V7 Comments
8
Fear Factory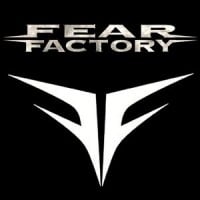 Amazing band, mix of cyber/groove/thrash metal band
They are just an awesome band, full of heavy riffs, and skullcrushing drums and base.
Awesome band. Reinvented metal in the 90s, bludgeoning a stagnant scene. Between FF, Sepultura and Pantera, the genre we all love has been given New life.
V1 Comment
9
Volbeat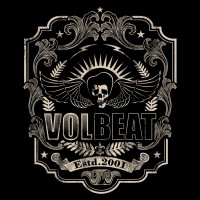 I don't mean to sound like a dick, but volbeat is as metal as linkin park. They have good song but saying there #1. Terrible review - already666
I like Volbeat but to have them in the top 10 Groove Metal bands sounds ridiculous. Again I'm not saying they suck or anything because they are a good hard rock band - PhillyMetal1
Seriously. Volbeat makes it on here but no Exhorder? What the hell? - clueless42222
Sounds like Elvis and Johnny Cash meets Metallica. Great use of harmonies vocally and instrumentally. Has a classic rock and metal fusion sound that can't and shouldn't be ignored.
I like Volbeat, but this is not grove metal, something different, but not hard enough and far to slow and popish, I pretty much agree with everyone who thinks this is a bad category for volbeat
V5 Comments
10
Chimaira
Chimaira features energizing and neck-breaking grooves as well as recognizable influences from thrash metal in most of their songs, which makes them a god-tier groove metal band.
Simply amazing. Perfect groove metal band. No one got even close to them. Question should be "Best 9 groove metal bands after Chimaira".
Chimaira are simply beast. If you're looking for the best brutal groove metal band, you have found them!
Amazing sound and great vocals
V1 Comment
The Contenders
11
Meshuggah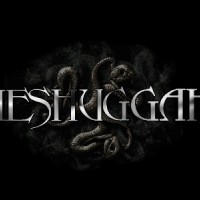 Really underrated they should be in top tens amazing drum skills and guitar lines and the vocals are awesome! But lamb of god is my favourite groove metal band and gojira comes to 2nd place pantera is too overrated for being best groove metal band.. And also Slipknot ain, t Groove metal they are Nu-metal and Heavy Metal.. - nooreldeen
This list is so bad, why is slipknot on the list. They are just a scene band that inspired from the worst genre of music, crossover thrash and then made it worse by adding emo lyrics and ripped off korn and sepultura.
However these guys are the most technical out of the lot, I will have to admit that LoG and Fear factory are heavier because they inspired off death metal but these guys and Pantera influenced off thrash metal which is far superior.
Is everyone who voted on this list completely daft? Meshuggah plays some of the hardest, bone breaking grooves I have ever heard. Listen to "The Demons Name Is Surveillance" then get back here and change your vote.
Meshuggah are easily one of the most (if not the) grooviest band ever. I don't even wanna state an argument. I don't need one. Just listen to them...
12Byzantine
13
Rob Zombie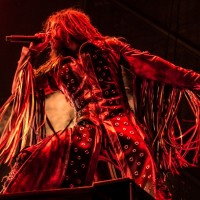 I believe Rob Zombie and or the White Zombie is the standard for this genre.
14
Black Label Society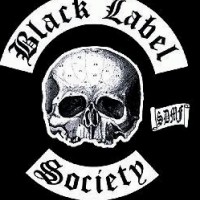 Zakk is a GOD AMONMG MORTALS! And BLS are simply amazing. If you never heard them before then I don't know what rock you have been living under
15
Exhorder
I absolutely agree, Exhorder should definitely be #1 with Pantera and Fear Factory as # 2 and 3 in that order. The song (Cadence of) The Dirge from The Law 1992 was ahead of its time and still blows my mind... I truly regret that there won't be a new Exhorder album this year. Exhorder was ahead of its time period, they could have definitely become one of the greats. In my opinion they still are for founding the genre and feel.
Exhorder should be #1, or at least in the top 5, though I can see why they're not. unfortunately, not a lot of people have heard them, so the cowboys from hell get the spot, which I can't get mad at
V3 Comments
16
Nevermore
Warrel Dane is one of the best metal vocalists to grace this earth in recent years. Jeff Loomis is a monster at guitar. What more needs to be said? Nevermore should be on this list.
17
Corrosion of Conformity
Most awesome old school band ever! And their album Animosity sounds so original and vocals sound amazing
18
Slipknot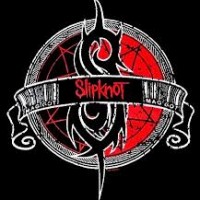 You are an idiot slipknot came out 10 years after groove metal began and they aren't even remotely as good as fear factory or pantera
Slipknot, pioneers of groove metal? Best band in the world? You must've been born after 1999, slipknot is pop nu metal, and corey taylor is a diva, and they don't even belong a mention on this list, never mind in the top 20, gimme a break... some peoples' kids
What. Who said that Corey tyler is a diva. you must have not heard his brutal metalic voice. He screams like a Godzilla. He even knows fast paced rapping too. He is an awesome singer.
They are Nu metal you morons
V4 Comments
19
Hellyeah
Top 10 in my opinion with vinnie paul's drumming & Mudvayne ex-vocalist grab the microphone - Lsa_Ralte_Lelhchhun
I love hellyeah but I think hellyeah is more hillbilly metal? Or country metal as weird as that sounds
V1 Comment
PSearch List
Related Lists

Most Influential Groove Metal Bands

Best Bands to Be In the Big 4 of Groove Metal

Best Metal Bands

Best Heavy Metal Bands

Best Nu-Metal Bands
List StatsUpdated 14 Feb 2016
2,000 votes
93 listings
5 years, 321 days old

Top Remixes (11)

1. Pantera
2. Hellyeah
3. Mudvayne

gravy1255

1. Lamb of God
2. Five Finger Death Punch
3. Meshuggah

isaacflaherty

1. Pantera
2. Lamb of God
3. Sepultura

a7x,antar
View All 11
Posts
Error Reporting
See a factual error in these listings? Report it
here
.