Best Singers for Singing High Notes
Choose the one that is truly the best! And deserving..
The Top TenXW
1
Zayn Malik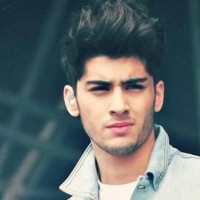 Zayn definitely has one of the strongest voices around in the music industry, and he doesn't even sing rock. He can surely do the highest notes especially for a guy!
He broke Demi Lovato's Recor of Strongest Live voice And Highest Note Live! ;D
Zayn does amazing high notes, especially for a guy. They're both consistant and... Well, very high. He's an amazing singer all around.
His high notes are just awesome.. He is one of the best singers of the world...
V404 Comments
2
Mariah Carey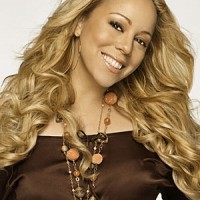 As Good as all the other singers in this list is, Mariah Carey is the better singer. She, for me, is a complete package. She can sing very low notes that I, a man, cannot reach (My all - last note) and she also have a very high range that makes any musician freeze, extremely powerful singer (O Holy night - the end of the chorus the first time and the verse afterwards. Mariah also has a really controlled whistle register that not all singers can sing or reach. The way she controls it really should make her the best singer in the world. (O Holy Night, I wanna no what love is, Emotions, etc. ). Here's a hint for all fans to note: If no one on this planet can sing a song that your favorite singer has performed or originated, then you know that he/she is special and one in a trillion. No one can perform Mariah carey songs like Mariah Carey does. Charice sings Whitney Houston and Celine Dion songs really well and they two are Mariah's most fierced rivals in singing. Based on that, I can ...more
I heard Mariah Carey singing Emotion. I have never heard anyone hit those high notes like she could. Her voice is a beautiful freak of God and nature.
It's Mariah Carey! Come on! Her high notes, among everything else about her, are legendary! You talk about high notes, you talk about Mariah Carey. It's self-explanatory. It's not even about opinion here, it's FACT that you either sing higher notes than other singers (such as those listed here) or you don't, and Mariah? She does! This cannot be disputed. And she delivers them flawlessly. Personal opinion means nothing when the facts are undeniable.
If Mariah Not on the top list, that maybe all voters except the one who pick Mariah, They totally Deaf.
V73 Comments
3
Jackie Evancho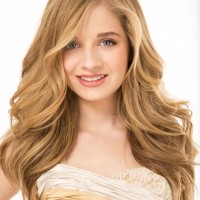 "High notes" meaning what? Screeching? Screaming? Whistle-register vocalise without words? Or genuine soprano upper-octave singing? For the latter, look no further that this young lady.
My heart rises into my throat every time Jackie Evancho presents those perfect, spot on, sustained high notes. No other singer can do that.
See her "Somewhere" duet with Barbra Streisand on YouTube or on websites all over the 'net (this has just been rediscovered from its 2011 PBS airing.
It's not the quantity of high notes that Jackie sings - it's the quality. Smooth, strong transitions from low to high and back again. Listen to her sing "Lovers". Or "Think of Me." Majestic, sweet, rich and buttery tones prevail in all of Jackie's songs. - BobG
V4 Comments
4
Ariana Grande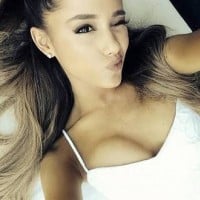 Shes awesome I know she only done like a few songs but wow her voice is amazing really I think shes awesome so vote this girl because shes got star quality and another thing shes great in victorious I believe shes GREAT AT SINGING...
She is the QUEEN for me. She is a truly talented girl, and only criticise her if you can sing a F6 with no problem, anytime. I never heard Mariah Carey, so I still have to compare the two. But I am really sure that no one will ever take Ariana's place in my heart. She is the queen, no matter what you say.
Ariana is no Mariah.. They are both talented and have ridiculously amazing voices, and in my opinion only people who have no idea about music and vocals think they sound alike, only time Ari sounded like Mariah was the whistles in her cover of Emotion, and only the whistles. People should really accept the fact that Ari is proving to be the voice of our time
Queen of the universe itself. Goodbye, that is all.
V115 Comments
5
Whitney Houston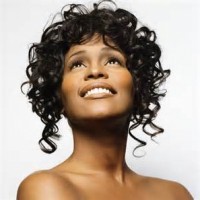 Absolute AMAZING god-hood singer. She was on another level compared to other vocalists in every aspect and way possible when it comes to singing. She had natural range that's big and strong. NO OTHER ARTIST has shown, not only the perplexing agility she possessed (almost bird-like), but the sheer range and control she "naturally" possessed in her chest voice without much effort. Really, I've never heard anyone able to take their chest voice up as high as she demonstrates consecutively, song after song in her hits and especially live performances with no hint of struggle. Her head voice is the most beautiful and focused I've ever heard in pop music. And this was all in her golden years.
She must be the first! She have strong voice than mariah!
The greatest voice of all time. She wouldn't be known as 'The Voice' for simply no reason. What Patti Labelle called "The 8th wonder of the world, " Ms. Whitney Elizabeth Houston.
Her voice is amazing!
V26 Comments
6
Celine Dion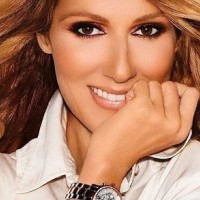 I don't even know why she's #3 and not #1. This upsets me. Celine should be nicknamed the goddess of song. She has not a sour note in her body. She pierces the galaxy and makes bright red roses rise from the bone dry concrete. I consider it more than disrespectful to not put her as number one.
All by myself,
power of love,
all time favorite!
no one can do better other than celine!
Of course celine dion. None other than her... She hits even the highest note and while making it long.
One of the eight scums of the earth
V22 Comments
7
Demi Lovato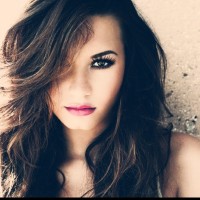 Demi is the best singer I've ever heard! Her vocals are amazing! Plus she can emote and make me feel what she's feeling. She gives me chills
I think Demi is an AMAZING singer and she is by far the greatest!
SHE IS THE BEST SINGER I HAVE EVER HEARD IN ALL MY LIFE. Think that in a few years she will be totally a Christina Aguilera 2.0. Maybe youll think I'm joking but you ALL WILL SEE. I LOVE YOU DEMETRIA!
Demi is the best singer I ever heard! her vocals is AMAZING! When she sing he feels it. Her voice is POWERFUL. Even it is live she has the angelic voice.
V56 Comments
8
Sissel Kyrkjebø
Sissel deserves a comment here. After I heard her sing, everyone else went into the background. Her voice is crystal clear, and her range is outstanding. She is the ultimate crossover singer from the Beatles to opera to country to folk to pop to classical to gospel. Not only does she have an amazing voice, she looks like she enjoys singing. Everyone is entitled to his/her opinion, but for me Sissel is #1 and always will be. She is also outstanding in duets and is great in harmonizing as well as taking the lead. I don't bother to mention comparing her to other singers, because I have and for me she is always my favorite.
From the first time I heard Sissel, I was a fan. I never get tired of hearing her sing. Her voice is crystal clear. When she sings, she doesn't strain to hit the high notes. She looks so relaxed and happy to be singing. She is the ultimate crossover from folk, to pop, to classical, to country, to opera to gospel to rock. She is better known in her country of Norway but has fans all over the world. I won't compare her to others on this list because everyone has his/her opinion. For me she is always the best. If you aren't familiar with her singing check out her version of "Over the Rainbow," "Shenandoah," "Climb Every Mountain," and "To God Be the Glory." She also sang the musical score for "Titanic."
9Hayley Westenra
10
Christina Aguilera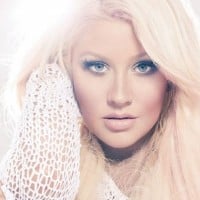 She can hit notes pretty high she has a very soulful voice and melody.
She has an extremely soulful voice, and can sing high pretty well, but no that well. It's something else that captures the person who's listening. We are all beautiful.
Xtina is the queen! Anastasia could never beat her. Mariah is my second favorite, but neither artist could compare to my lovely beautiful bb Christina Aguilera! I've loved her since I was seven, and my love for her had stayed with me as life goes on. She is a phenomenon, a generation of music itself. Christina can sing anything. An angel is not enough to describe her voice. Some people hate her rasp, but I think it just makes her sound even more powerful. My dream is to meet her and/or do a duet with her. She's my idol, a very strong voice. Christina, I know you're probably not reading this, but if you are, I love you and you are my favorite, my inspiration. I will stand by you till the end of time, support you. I believe you are better than Whitney, Celine, Mariah, and Martina combined. Your voice is so soulful and amazing. It makes the hair on my spine prickle and stand erect. Team Xtina forever, you Suberb 4 octave singer! ~Jenna
Say something is the greatest song
V16 Comments
The Contenders
11
King Diamond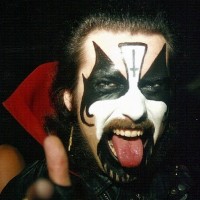 Let's get this straight. When it comes to high notes no sings higher than King Diamond. Harry Styles and Ariadne Grande use autotune and should be disqualified instantly. King Diamond is the true falsetto master.
V2 Comments
12
Regine Velasquez
She is the best singer than the other
Regz can really sing a high note... She's the one!

Wow! She can sing higher than others
I love regine
V41 Comments
13Mary-Jess Leaverland
14
Michael Jackson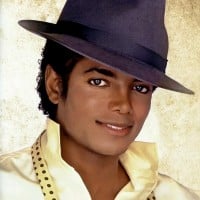 I love MJ and he should definitely be higher up on this list. He can hit high notes with the best of the best, he should at least be right under Zayn Malik (sorry, MJ, you're still #1 in my heart, though).
Michael no.28! Really! He is an legend. He open many doors for singers. Lots of people look up to THE KING OF POP. How could you put him so low
Its really a shame that Michael Jackson is number 13. Really, what are the kids listening to these days?
Michael is a the king of music. Enough Said.
V8 Comments
15Sumi Jo
16
Layne Staley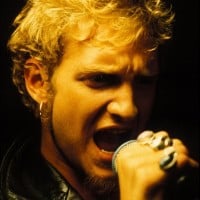 Seriously, this guy should be called the King of Soul. I've never heard anyone, not a jazz or soul singer, sing as soulful as Staley. That combined with his raw vocal power is worth the number 1 spot. His chest voice was huge and his unique vibrato's started a legion of imitators. I don't know why why he and Whitney Houston are on the lower spots...maybe that's why music sucks these days.
I can not believe Layne is at no 20. He should have topped the list. Listen to love hate love and compare that with any song of Mariah Carrey.
Layne has an excellent voice. Try listening to some Alice in Chains songs, and you'll see he deserves higher. - Skeptical_Silence
How come all these pop singers are in the top ten, and Layne is here at #19? Invalid list! - IronSabbathPriest
V2 Comments
17Patricia Janeckova
18
Brendon Urie
His theatrical voice is to die for! He has a spectacular range for a male voice and is an extremely versatile singer (as is his band Panic! At The Disco) and he always impresses with what new music he performs. I heard him live this past summer at a free concert in my hometown and it may have been hands down the greatest show I ever saw. This mans voice is truly magical. Just listen to his music, it speaks for itself.
His voice is simply amazing, he has perfect range and has perfect tone and great singing technique. Also has an amazing and unique band.
Brandon is probably the best singer I have ever heard. Live and in studio, he never fails to impress.
*Brendon is probably the best singer I have ever heard. Live and in studio, he never fails to impress.
V3 Comments
19
Shayne Ward
Listen to his song "Breathless"
I bet you will vote for him after you here the song!
I think he hits F#5 in Breathless, which is extremely good for a male vocalist... Not better than me though because I can hit G5 with great ease and I can hit Bb5 bye
20
Charice Pempengco
Charice has a powerful voice. Even though one of a highest pitched song like LISTEN by Beyonce, Charice reached it!..
Charice is one of few who can hit and maintain the note in "All By Myself", a hit song covered by Celine Dion. Her tone is near immaculate which gives her a distinct advantage over many others.
Young girl that can sing along with best singers and she has a high-ranged voice.
She has angelic Voice she can sing highest notes.
V14 Comments
PSearch List
Related Lists

Singers with the Most Powerful Singing Voice

Top 10 Female Singers With High Voices

Singers With the Coolest Singing Voices

Singers With the Biggest Singing Voices

Top Ten Singers Whose Singing Voice is Always Mocked
List StatsUpdated 14 Feb 2016
4,000 votes
195 listings
3 years, 244 days old

Top Remixes (15)

1. Jackie Evancho
2. Sissel Kyrkjebø
3. Hayley Westenra

Trancas

1. Zayn Malik
2. Whitney Houston
3. Mariah Carey

beccakilam91

1. Layne Staley
2. Shayne Ward
3. Brendon Urie

superluke1000
View All 15
Posts
Error Reporting
See a factual error in these listings? Report it
here
.