Britney Spears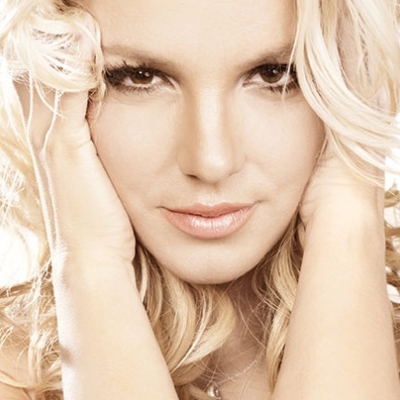 Found on billboard.com
Comments
Top
Newest
She's the bomb! Whenever I see her on T.V. or in a mag I gotta go drop my drawers for awhile, especially after she gained a little weight - so hot!
THE SEXIEST WOMAN EVER! THERE IS NOTHING MORE TO SAY, NOW I'm SURE THAT AT HER AGE AND WITH TWO CHILDREN NOBODY IS HOTTER THAN SHE. SHES A DREAM... SIMPLY UNBELIEVEABLE
I love Britney so much! I want to be like her, but can't be it's too hard to be like her, that's why I salute her! She's amazing, great dancer, singer and entertainer and many more! I will support her always!
Scarlett Johanson is ugly, can't stand her, or some of the people above. Even though Britney Spears is a whore, she is beautiful and pushes through the crap people have given her.
HOW IS SHE NOT NUMBER ONE?! She is so talented, nice, sweet, and she is SO pretty! I love her blonde hair! She is and will always be 1 she is my idol! - Cutiepie4803
When she puts in some effort on her looks, she can look really pretty. Constantly being labeled as crazy when she went to rehab 6 YEARS ago. Time to move on people...
Britney is the awesome superstar that I ever known. All girls cannot achieve your beauty. I absolutely sure all britannica fans club happy...
She should be crowned as the hottest among all female celebrities because she has mentained her hot body and flawlessness despite of the negative things that has happened to her life in the past... Knowing that she is a responsible hot mom right now with her two babies and a faithful wife to her husband jason trawick... BRITNEY deserves it...
Amy lee number 1?
Britney spears is the most beautiful girl in the world!
Shes talented shes everything!
ALSO SHE IS THE QUEEN OF MUSIC!
I like your appearance your body go brittanica. A nice singer, actress, model amazing all good things is in you... Especially your hair
She's so beautiful, there's not even any competition.
Just... Look at her! Surely she's not the woman (girl, really) that she used to be, but hello, she's got curves now, actual curves, that makes anyone drool. Well, unless they're stupid. Or don't have any sense of beauty or hotness.
She's hot and sexy.. Beautiful face and body! Love Britney keep up the good work, were all here your fans to support you! Good luck! <3

Britney is 1 year younger than me. But she as been number 1 to me since I was 18 or 19 years old. Love you Brit, keep on keeping on.
Amy Lee who the hank is that. I don't even half have these are. Most teen age girls dream that they could like when they are in their twenties.
She's the most beautiful ever, voluptuous body, very talented singer! She's the best
I would love for her to fart on me!
I get a boner every time I see her
The most beautiful woman in the world! Britney! Love you love you love u!
She is beyond perfect. Beautiful face amazing body. To Die For!!!
She's naturally beautiful, sexy and has the most hottest body ever.
Goddess! Pop, Perfection, Sexy, Angelical... She is everything in one only person.
She's no Megan Fox, but still very sexy.
First 'girl on girl' crush! Seriously!
She is beautiful, talented and hot
I hate it, amy lee... ? Britney spears is the most beautiful of all, she's hot, beautiful and super gorgeous. britney spears will always be the best of all even she's already 29.
Related Lists
Best Britney Spears Songs
Best Britney Spears Albums
Top 10 Christina Aguilera and Britney Spears Songs
Top 10 Britney Spears Songs That Should Have Been Released As a Single